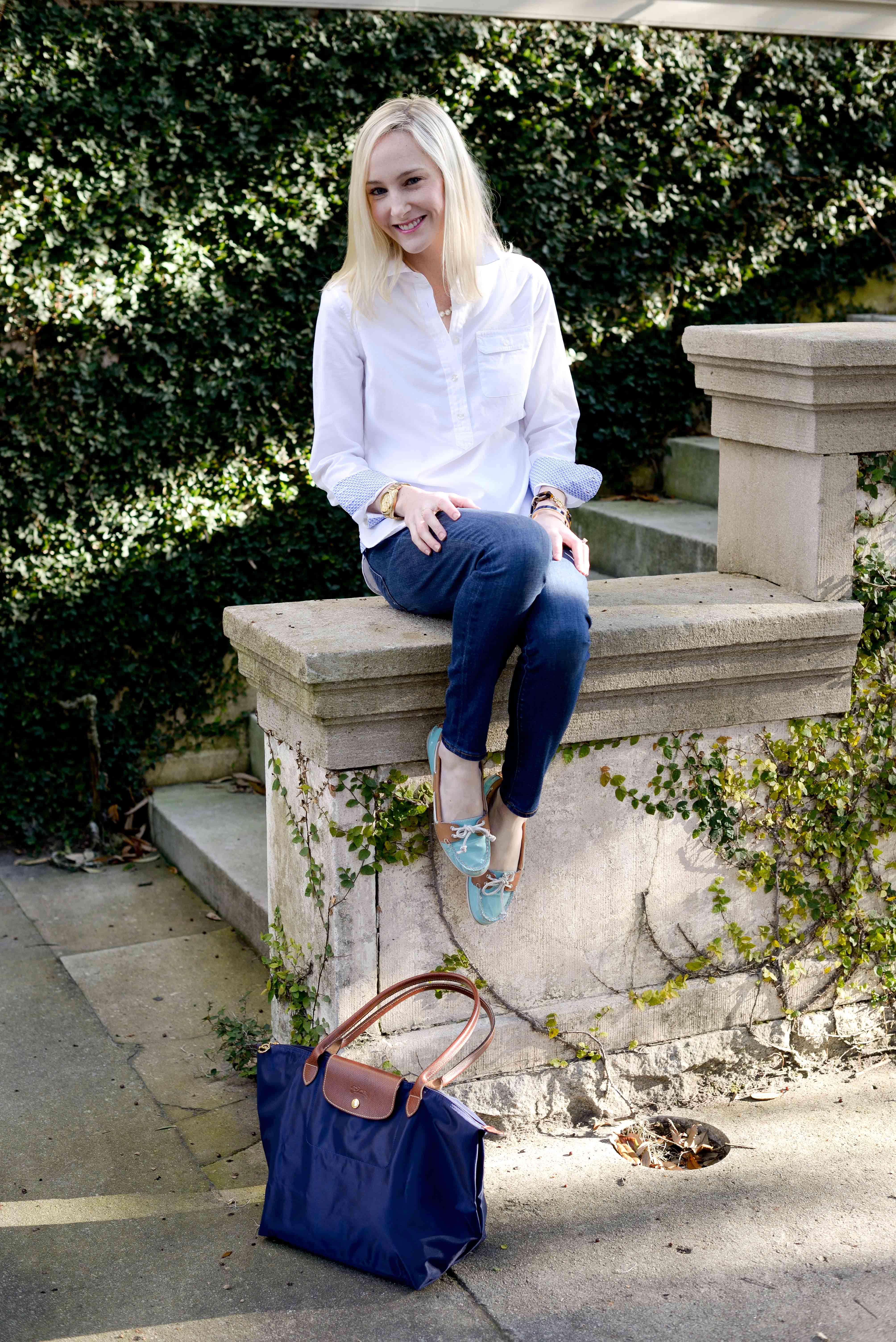 Top: Vineyard Vines (c/o) / Jeans: J.Crew (Oh my God. I know they're a little bit expensive, but I'm living in them. They really don't stretch out. And they remain comfortable even after 11 hours in the car. Haha. The "Toothpick" jean–which is stretchy and shows off some ankle–also comes in railroad stripe, dark resin, white, ecru, black, classic and silver.) / Shoes: Sperry (also available in pink) / Bag: Longchamp (Still my favorite travel bag.) / Pearls: Kate Spade / Bracelets: J.Crew (Old), similar here and here; and C.Wonder / Watch: Michael Kors
I've been somewhat of a blogger bum lately, but logging onto the internet was kind of out of the question these past few days. Things have been marvelously hectic–we're staying at our fifth hotel of the trip tonight! Right now, we're in Key Largo… but these photos were taken in Savannah on our second day on the road. Which, by the way, is a city I could definitely see myself residing in. A-dor-a-ble.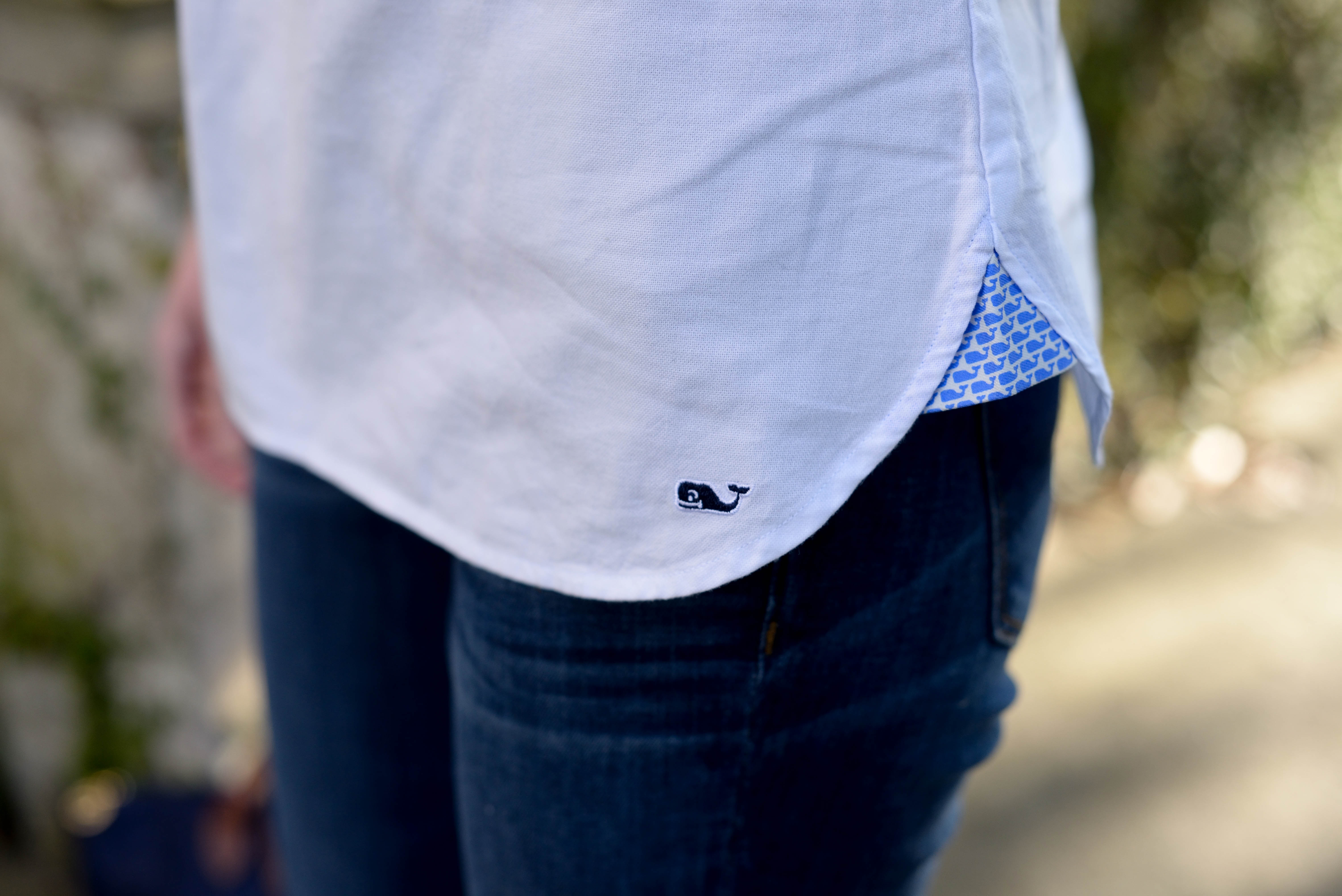 Temps in Savannah were in the 50s while we were there, which was such a difference when compared to New York City's arctic weather we'd just left! Georgia isn't exactly the tropics, but good God–it was like heaven. I took advantage and broke out my new popover from the Vineyard Vines new spring line. The silk whale-print lining under its collar and cuffs makes me so happy, haha. Come on, spring! ;)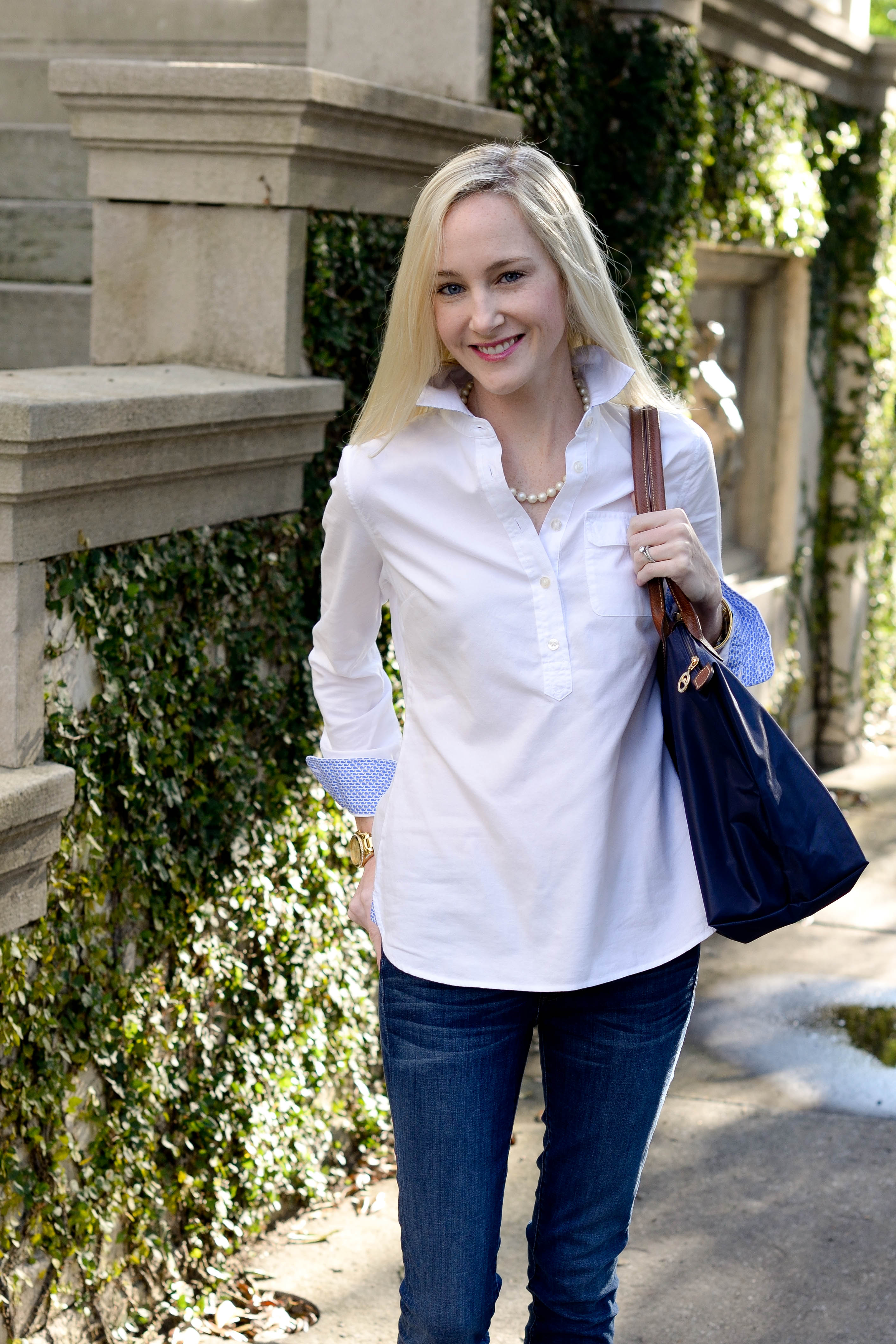 Mitch and I spent our day in Savannah roaming around its quaint Victorian neighborhoods and walking along eating and drinking our way up and down the riverfront area, which is so lively and fun at night! Umm… you can walk with your drink. It's like a little Bourbon Street! Sometimes ya just gotta let loose. The verdict? Loved Savannah. Need to go back. And possibly move there!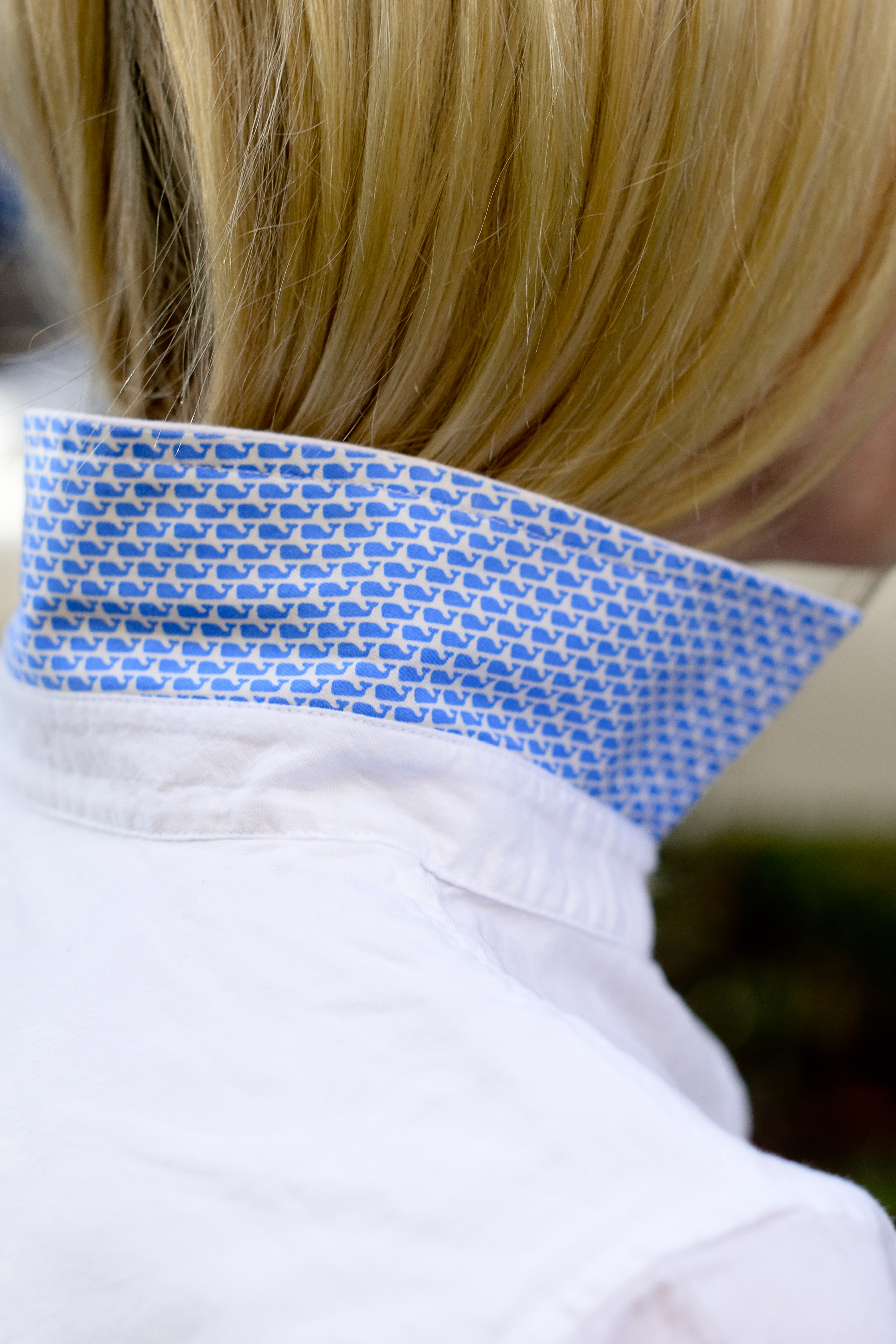 Trip update: So far, we've been to the Outer Banks, Savannah, Daytona Beach, West Palm Beach and South Beach. Today, WE SAW A MANATEE on our way to Key Largo. Follow @mitchlarkin on Instagram to see the guy. I named him Herbert.
Ugh. This is the worst blog post I've ever written, haha. My apologies. It must be the strawberry daiquiri. ;) I'll check back in soon!