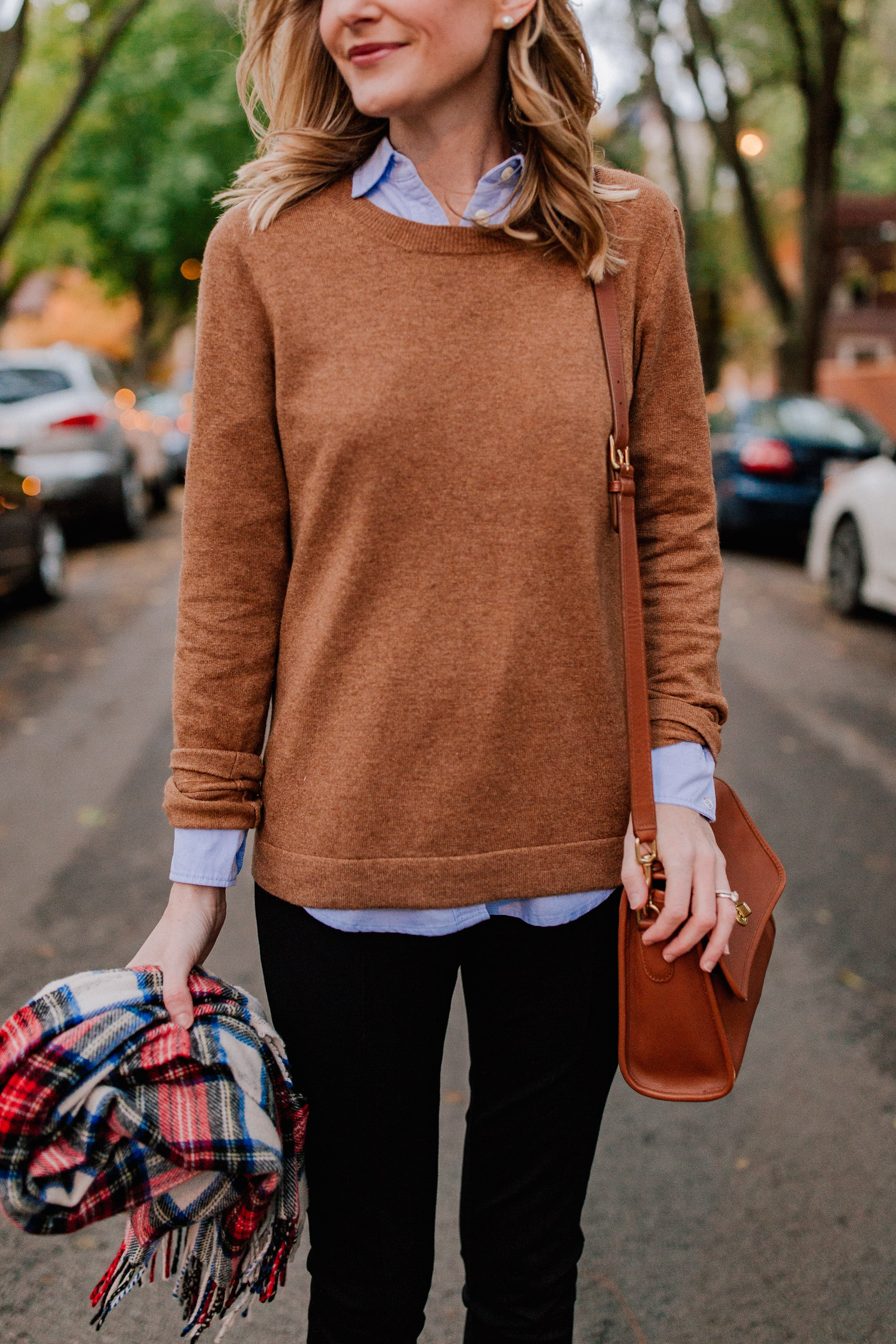 Camel Sweater / Oxford Button-Down / Similar Black Skinny Jeans / Navy Cable-Knit Sweater / Chambray Button-Down / Old Plaid Accessories
Last month, I kicked off my annual plaid challenge, and upped the intensity. ;) Once #30daysofplaid, it's now #60daysofplaid. 😂
The rules are simple: I need to post at least one photo featuring plaid in some capacity to Instagram every day until Christmas. Re-wearing and re-styling are encouraged, and I can post more than just fashion. Home decor, kidswear, menswear, dogswear? It's all fair game!
After last year's challenge, I decided to get a couple of under-the-bed storage containers so I could stay organized with the stuff. And they've been really helpful: I simply pulled them out last, ironed everything, and hung up some ready-to-wear outfits on a rolling clothing rack. I'm also partnering with a few companies for #60daysofplaid, and my Mom is graciously letting me borrow some of her tartan stuff. (I guess a love for tartan runs in the family, haha.)
Still, that's a lot of plaid. So how am I pulling this off? Basics, basics, basics–worn different ways. Pairing plaid with other patterns usually makes for "busy" looks; but plaid packs a punch on its own and doesn't need other statement pieces! Which means that I'm falling back on those tried-and-true classics once again.
A few weeks ago, I wrote this post about how J.Crew Mercantile is now available via Amazon Prime. (For both women and men.) If you happened to miss it, I KNOW. The best news, right?! Known for timeless staples and unbeatable prices, J.Crew Mercantile carries the backbone of my #60daysofplaid wardrobe.
Today, I'm wearing this camel sweater and this oxford, both of which I could totally get away with wearing multiple times per week, styled a little differently each time. (Separately with jeans! With a skirt! Under a blazer! With leggings and riding boots! The possibilities are endless…) But I also wanted to highlight some other favorites that shouldn't be missed. (And that'll be helping me pull off my Instagram challenge!)

It goes without saying that I'd love for you to join in on the fun! Simply use the hashtag #60daysofplaid (or #30daysofplaid) on Instagram, and I'll be featuring favorites in carousel posts every now and then. And for those of you who aren't that keen on plaid, don't worry. ;) You'll see some of the content here on the blog, but certainly not all of it!
xx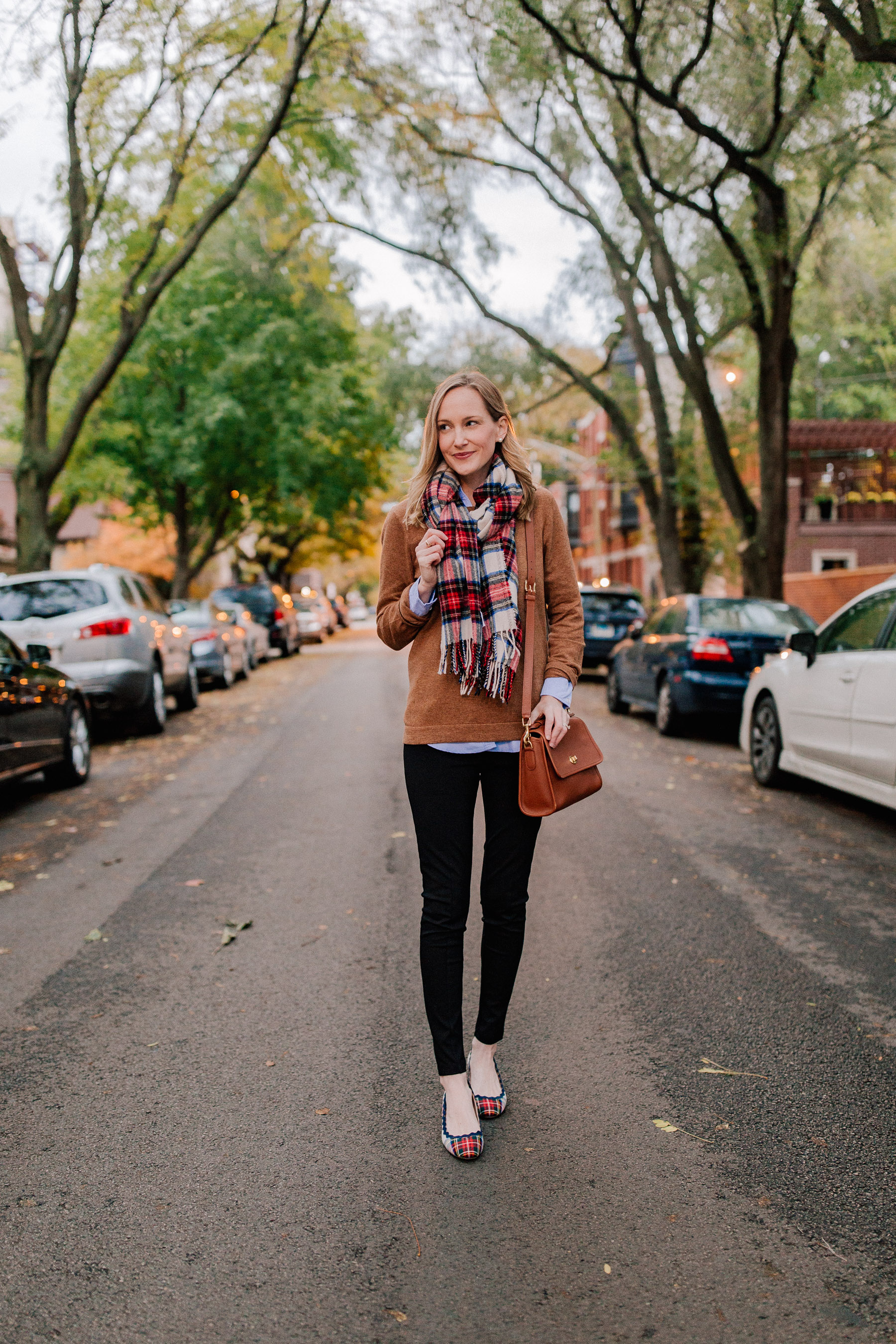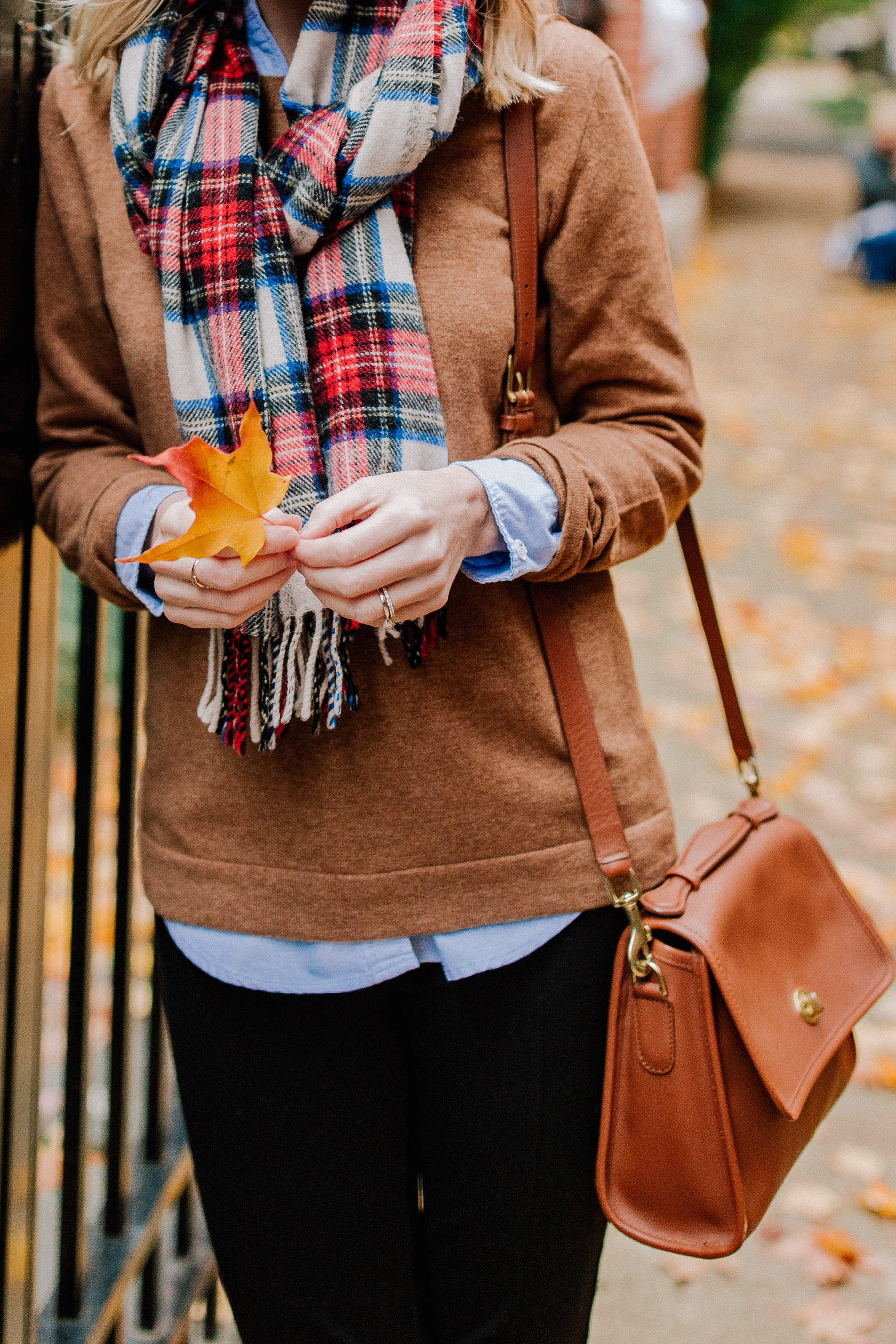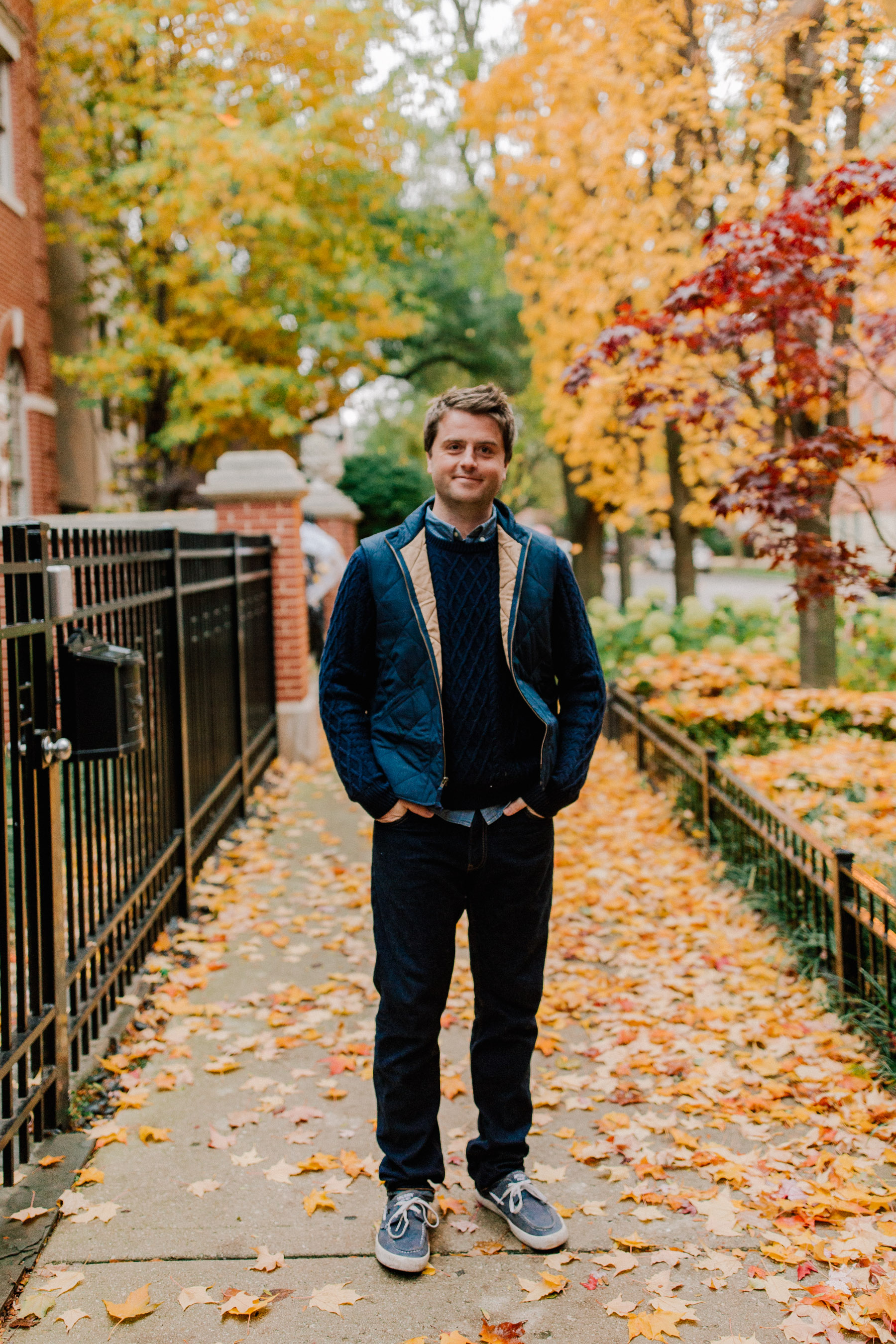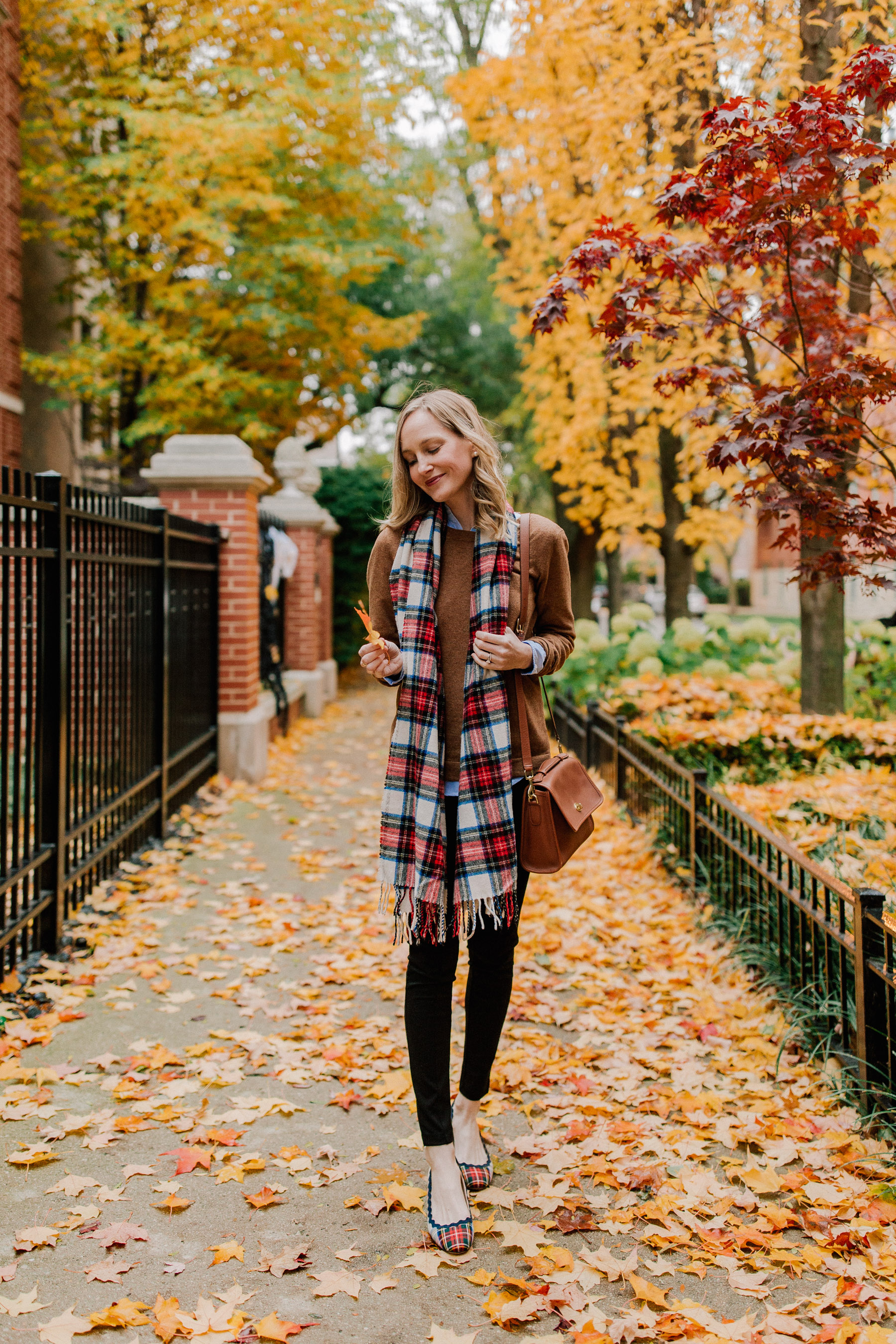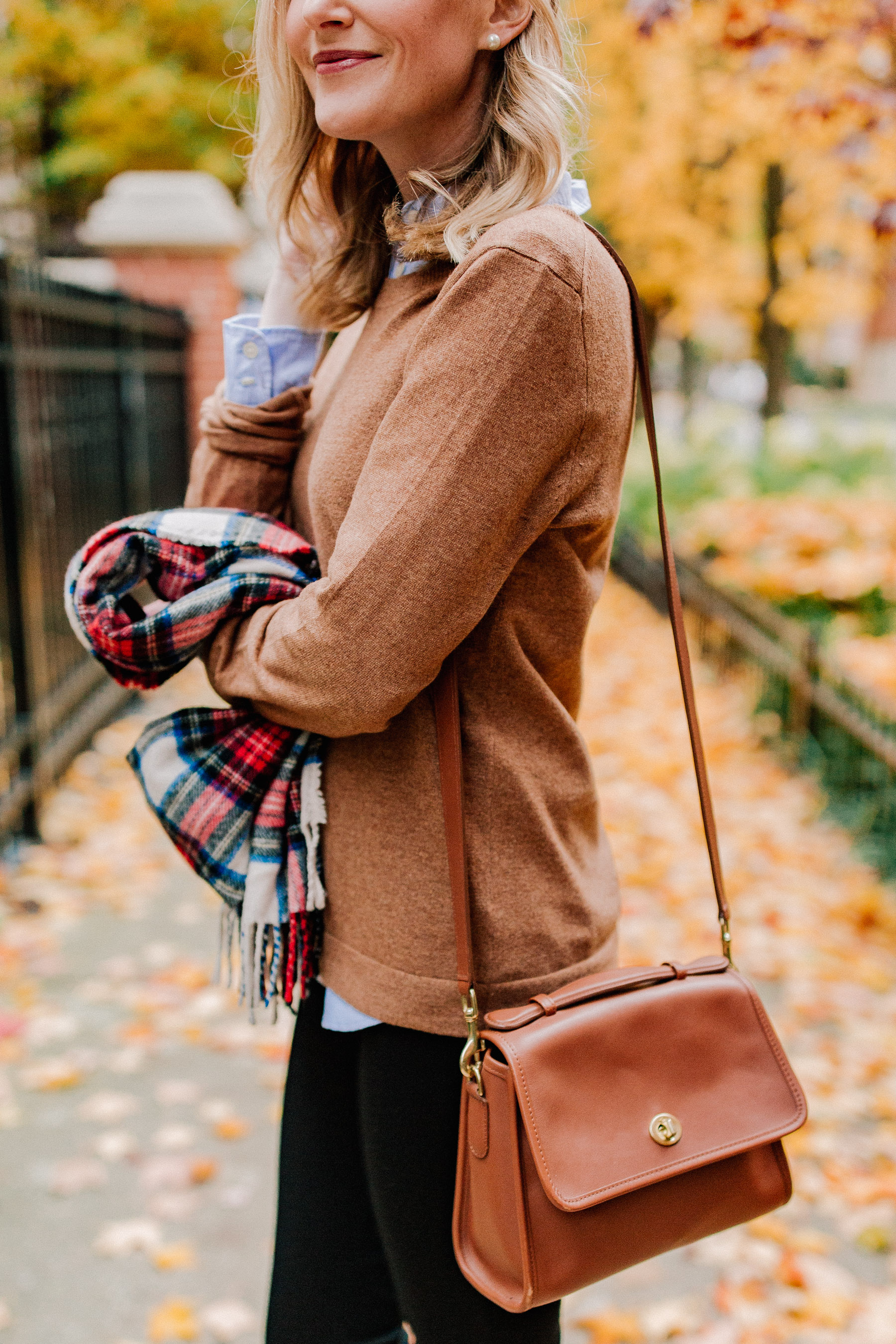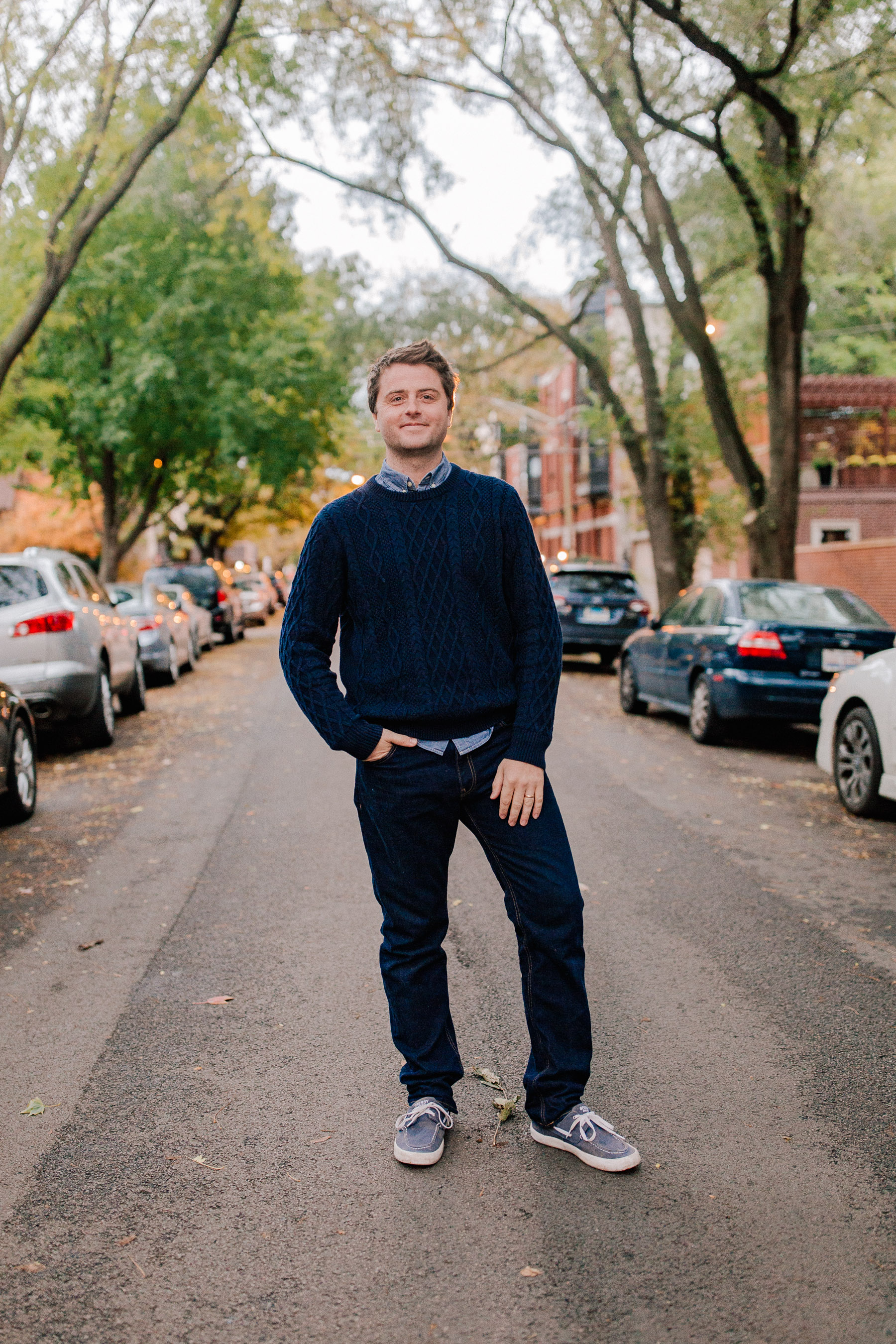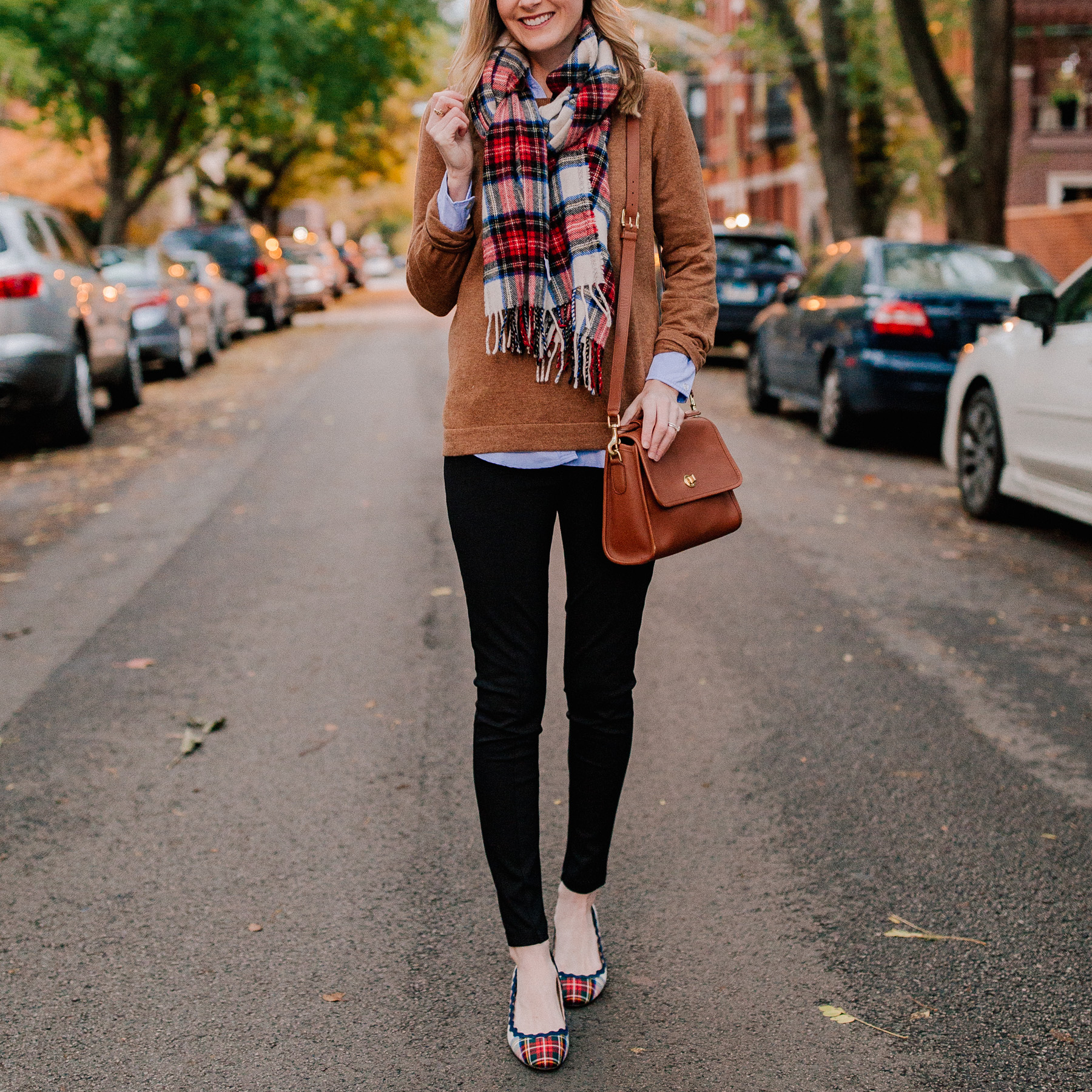 Shop the post:
Camel Sweater / Oxford Button-Down / Similar Black Skinny Jeans / Navy Cable-Knit Sweater / Chambray Button-Down / Old Plaid Accessories
This post is sponsored by J.Crew Mercantile and Amazon Fashion. As always, thank you so, so much for supporting the partnerships that keep Kelly in the City up and running!