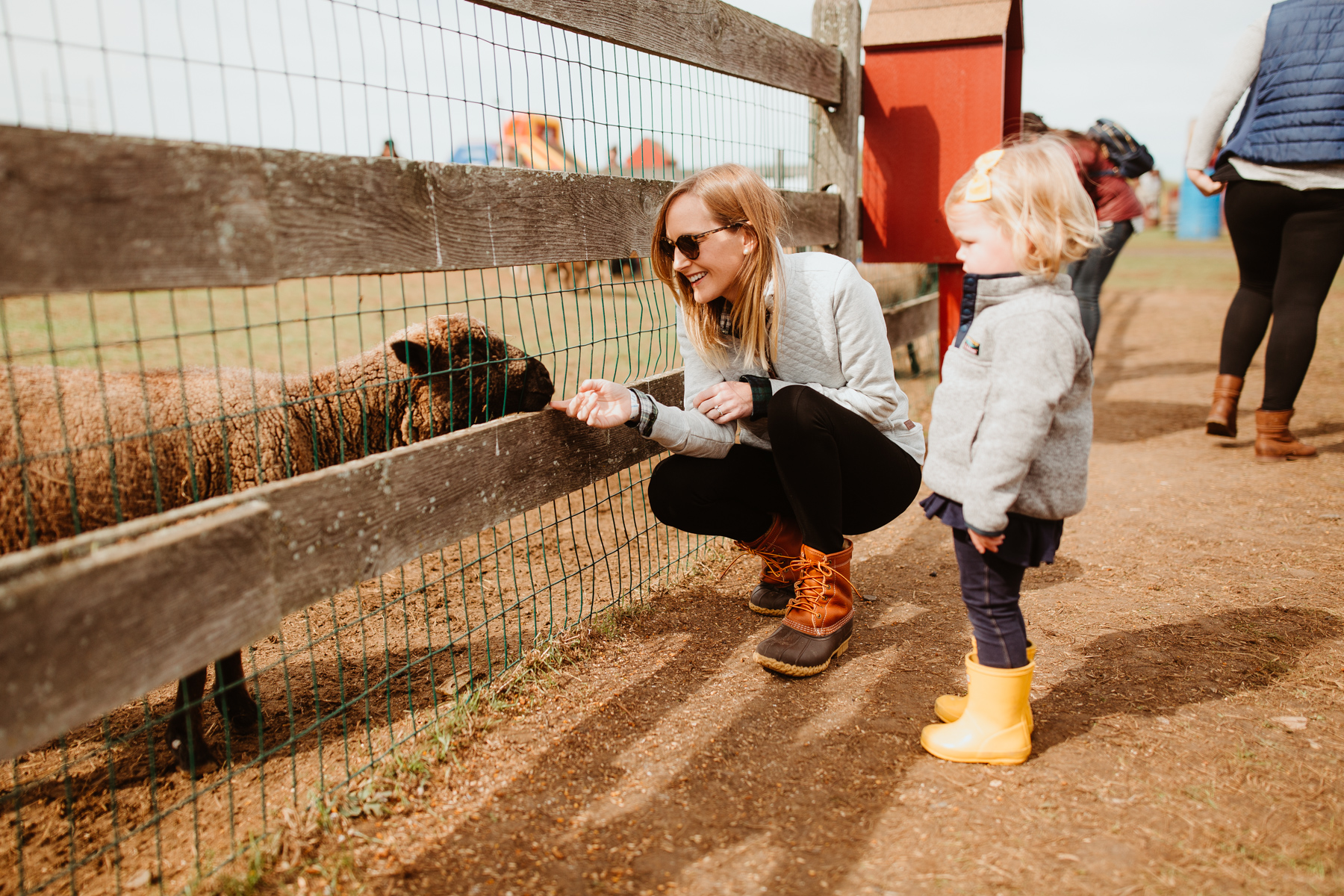 On Kelly: L.L.Bean Flannel Scotch Plaid Shirt (Here are the classic shirts, which feature only one plaid. They all run big! Size down.) / Shearling-Lined L.L.Bean Boots (My favorite because they're super warm and the leather is incredibly soft. But I also love the flannel-lined boots, which are just as comfy and very warm.) / Quilted Quarter-Zip Pullover / Halogen Seamed Leggings (On sale! I'm also a big fan of the "Jeanish" Leggings by Spanx, and Old Navy's Stevie Pants. I also just ordered these sequin leggings for the holidays since they're such a deal.) // On Emma: L.L.Bean Pullover / Hunter Boots // On Mitch: Ralph Lauren Tartan Shirt / Sperrys // On Mom: L.L.Bean Sweater Fleece Pullover / Boots
Last month, when we went home for this wedding, we spent a couple of days where my parents live in Yardley, Pennsylvania. I don't know the area that well, as we moved there when I was halfway through high school, and my high school was located in New Jersey. (Thus, I spent most of my time in another state, haha.) But it's a beautiful, historic town known for the roles it played in the Revolutionary War and Underground Railroad… and it's adorably quaint. Its downtown is like something out of "The Girlmore Girls." :)
Shady Brook Farm
Anyway, we took Emma to Shady Brook Farm in Yardley, and I can't believe that I forgot about these photos until now. We didn't think our little girl would be game to feed to animals (#citykidprobs), but she totally was! It was such a sweet experience, and I think she could have spent an entire day with the sheep and goats. (Which, okay: she did call "different dogs" at first. We're workin' on our farm animal identification skills, though, haha!)
And yes: I must note that we're all–my mother included–decked out in L.L.Bean. Growing up, my parents were huge fans of the company. I think it must have been their move from Long Island, New York to Princeton Junction, New Jersey. And to be fair, most of our town wasn't developed when we first arrived back in the 90s, and compared to LI, Jersey was very country. I mean, DEER roamed around our property from time to time.
Funny story: One time, when we arrived home from a nighttime school event, there were like 20 deer in our backyard, frozen in the headlights. Mom panicked and didn't know what to do, and also probably didn't know that deer don't charge–especially when headlights are involved. So she left the car running, and ushered us quickly from the driveway to the safety of our home. Car was totes dead when Dad arrived home from work. 😂 And yes, while we now realize that deer spottings are very common occurrences, it was a bit of a shock to the system back then.
WAVE IN THE L.L.BEAN!
So yeah. We've been fans for a long time. ;)
Okay, so a few notes on what you see here since the holidays are just around the corner and L.L.Bean carries some great (and easy!) gifts:
Slightly Fitted Scotch Plaid Shirt: This is my favorite everyday flannel shirt. It's thick and amazingly warm, but also easy to move in… and it comes in all the best tartans. They run large; I went down one size with all of mine. (The one you see in these photos is actually this specialty shirt. It's not for everyone, haha, but I love it!)
Shearling-Lined Bean Boots: WINNERS. These would make for the best holiday gift, as they're still in stock! They're my #1 favorite L.L.Bean boots, and I own a few different pairs. ;) The tumbled leather is super soft and the shoes therefore require zero break-in time… and the shearling lining is SO warm. I honestly can say that they're just as warm as my Sorel boots. Also, they're shockingly still in stock right now! Bean Boots run large, btw. If you're in between sizes, go a half size down. (So if you're a 7.5, order the 7.) If you're a whole size, go an entire size down. (So if you're an 8, order the 7.) Sounds crazy but you can't go wrong if you follow those simple directions; all my Bean boots fit this way!
Quilted Quarter-Zip Pullover: I love the quilting on the front of this pullover, as well as the leather detailing! Check out the cream color, too. Runs a bit large; I went down one size with this one.
Sweater Fleece Pullover: Mom's wearing this one in these photos, but I own it as well, so I can definitely provide a review. :) And I'll say that it's fabulous! It's soft and washes really well, and it has a great fleece-like lining to it. Runs TTS; I went with my normal size.
Toddler Pullover: Had to get this for Emma! It's the toddler version of this. She's wearing the size 3T here. Runs TTS!
xx
K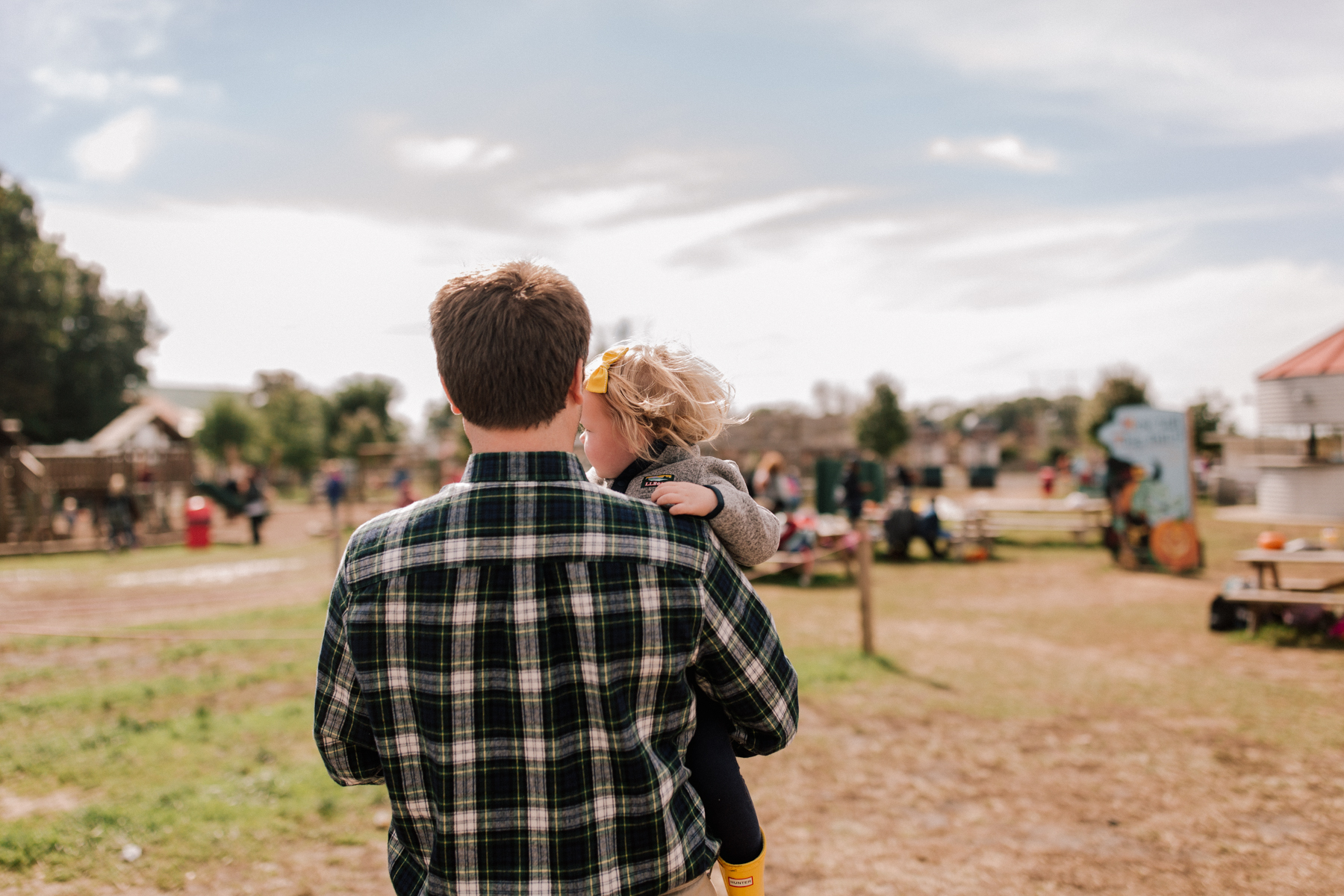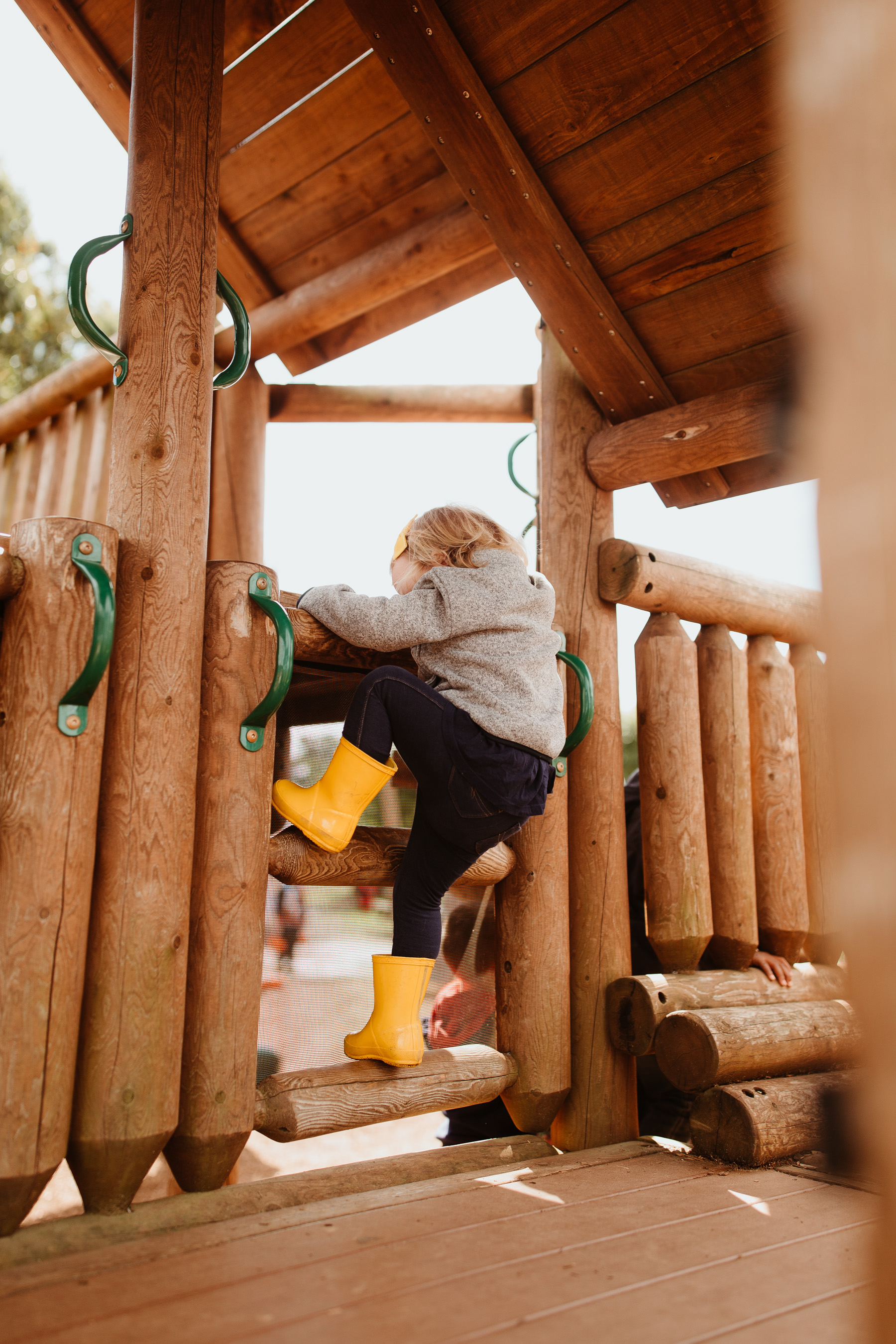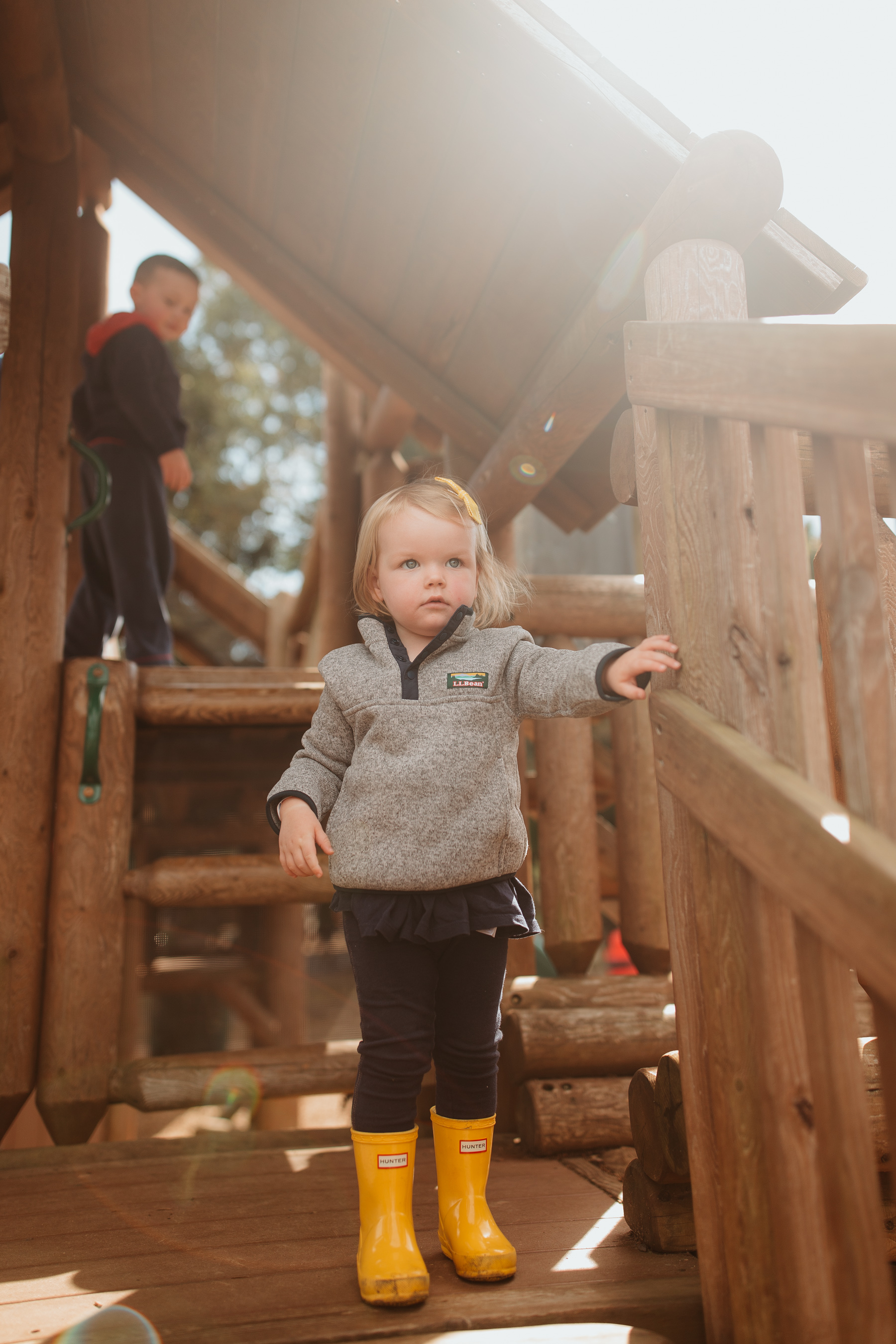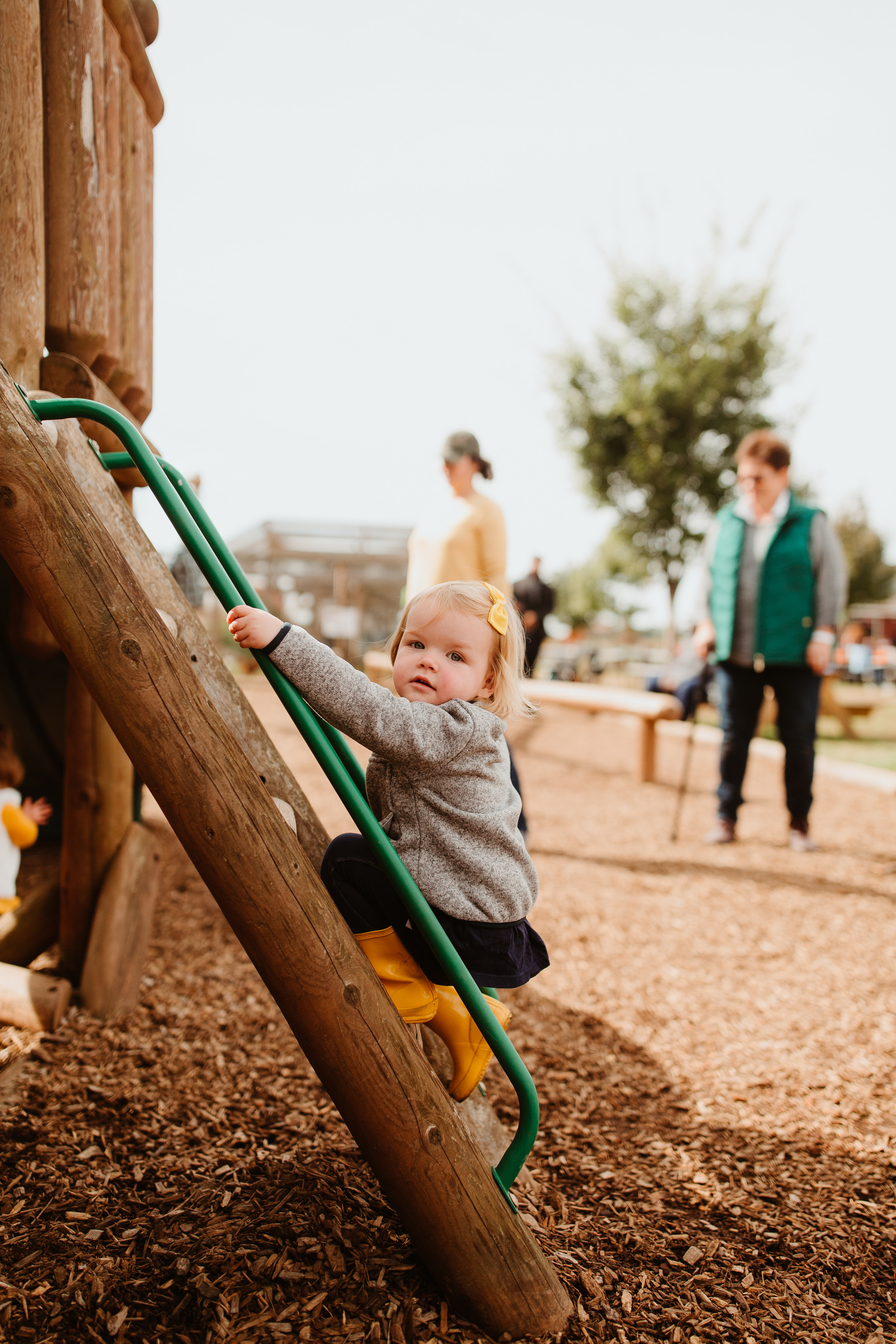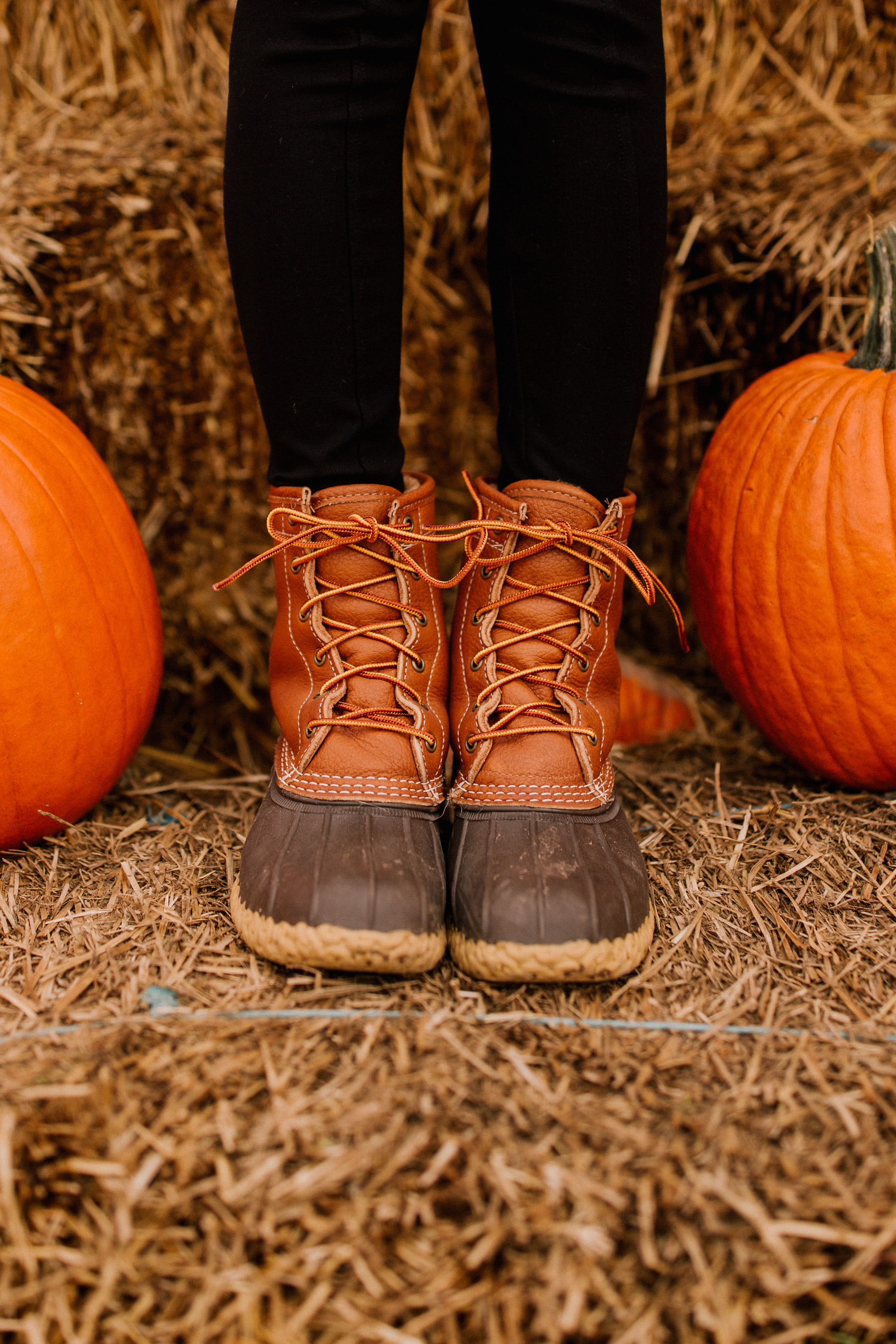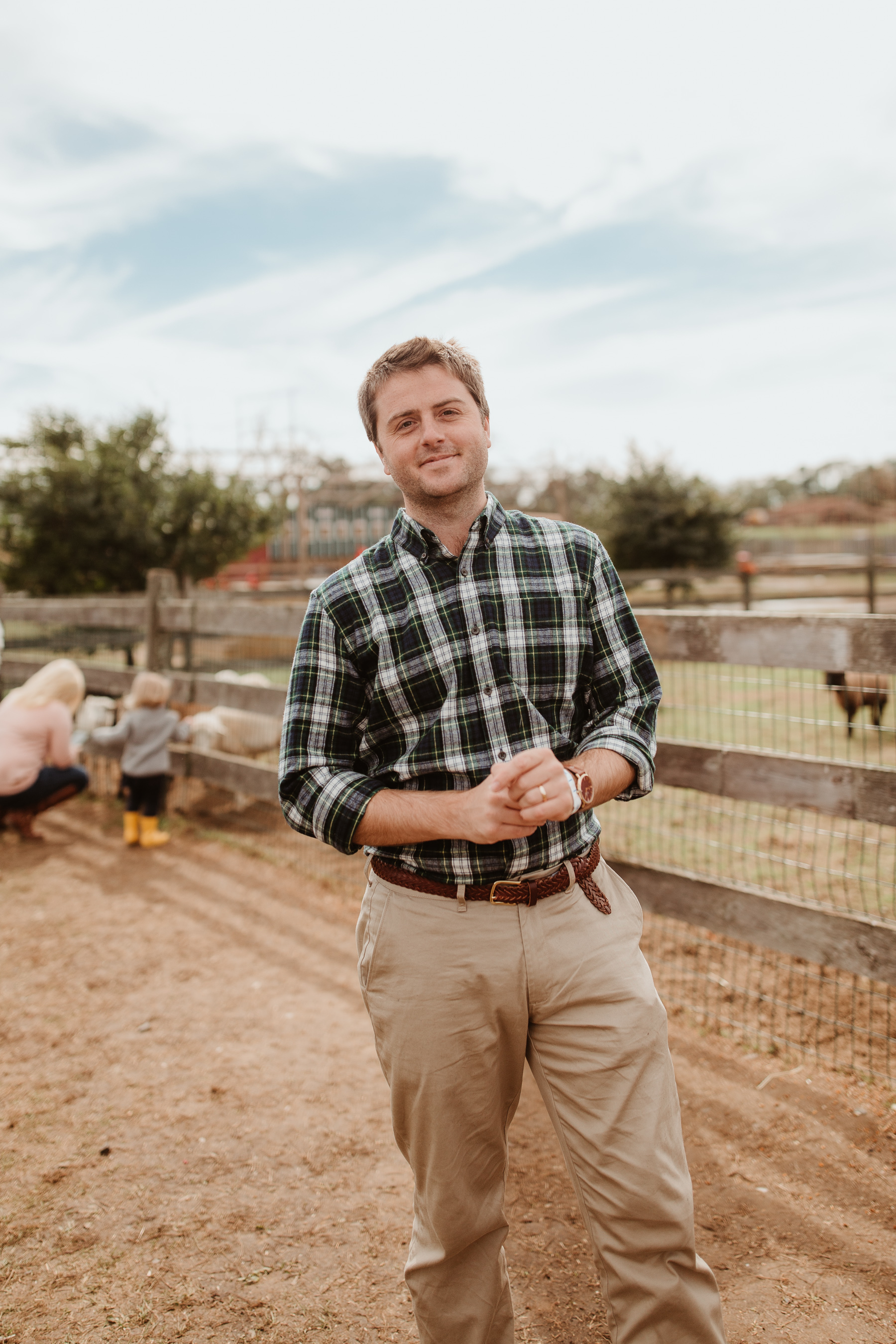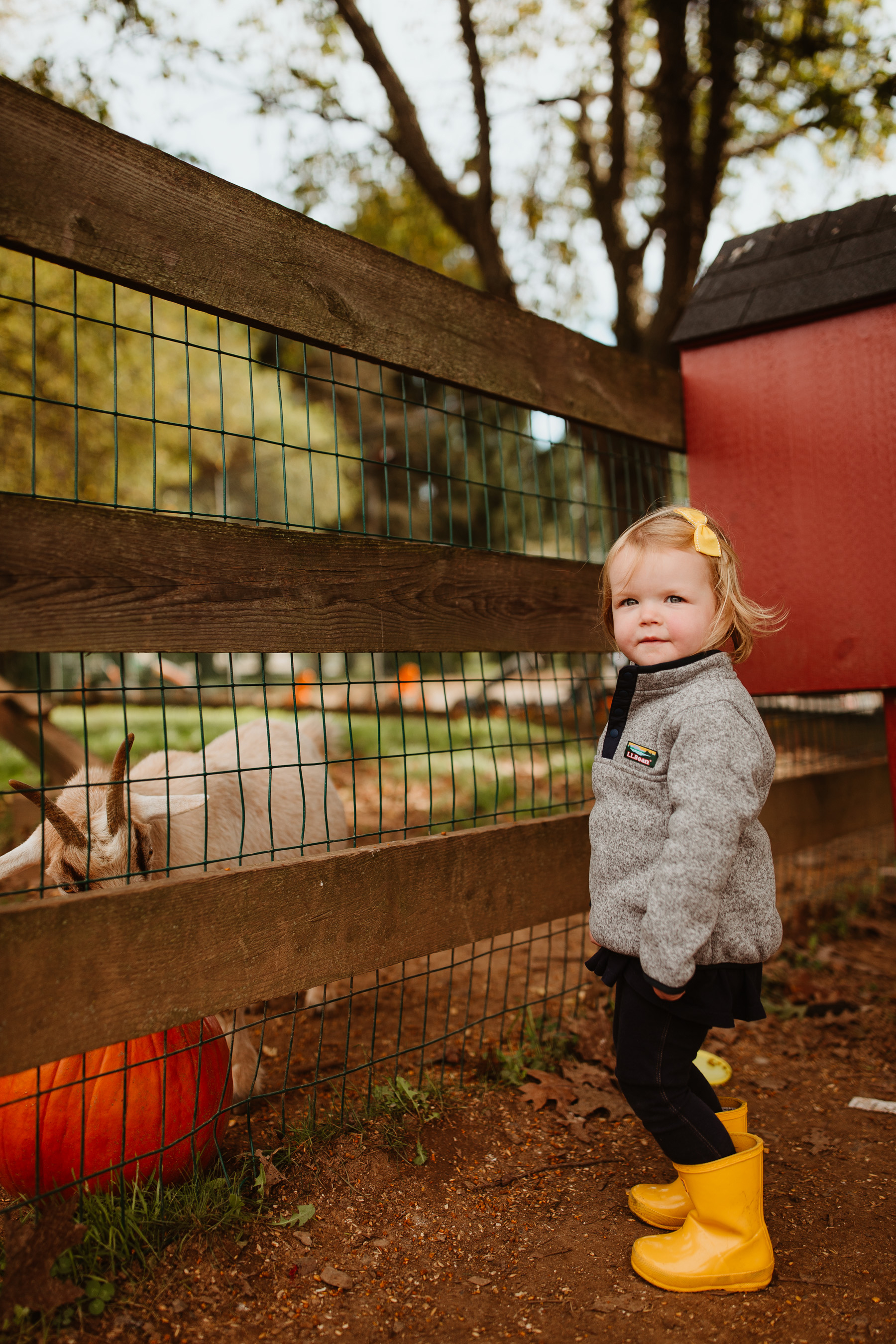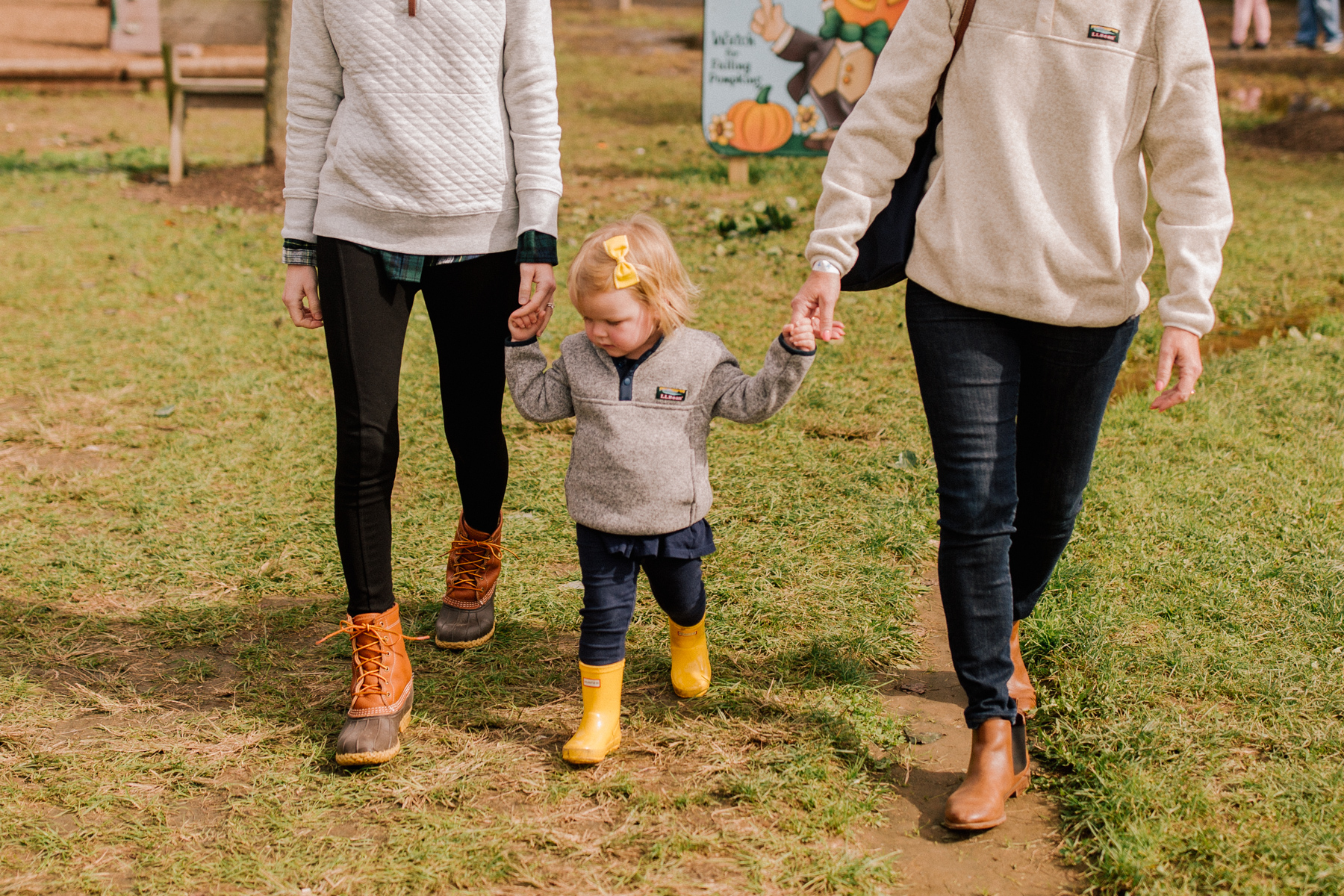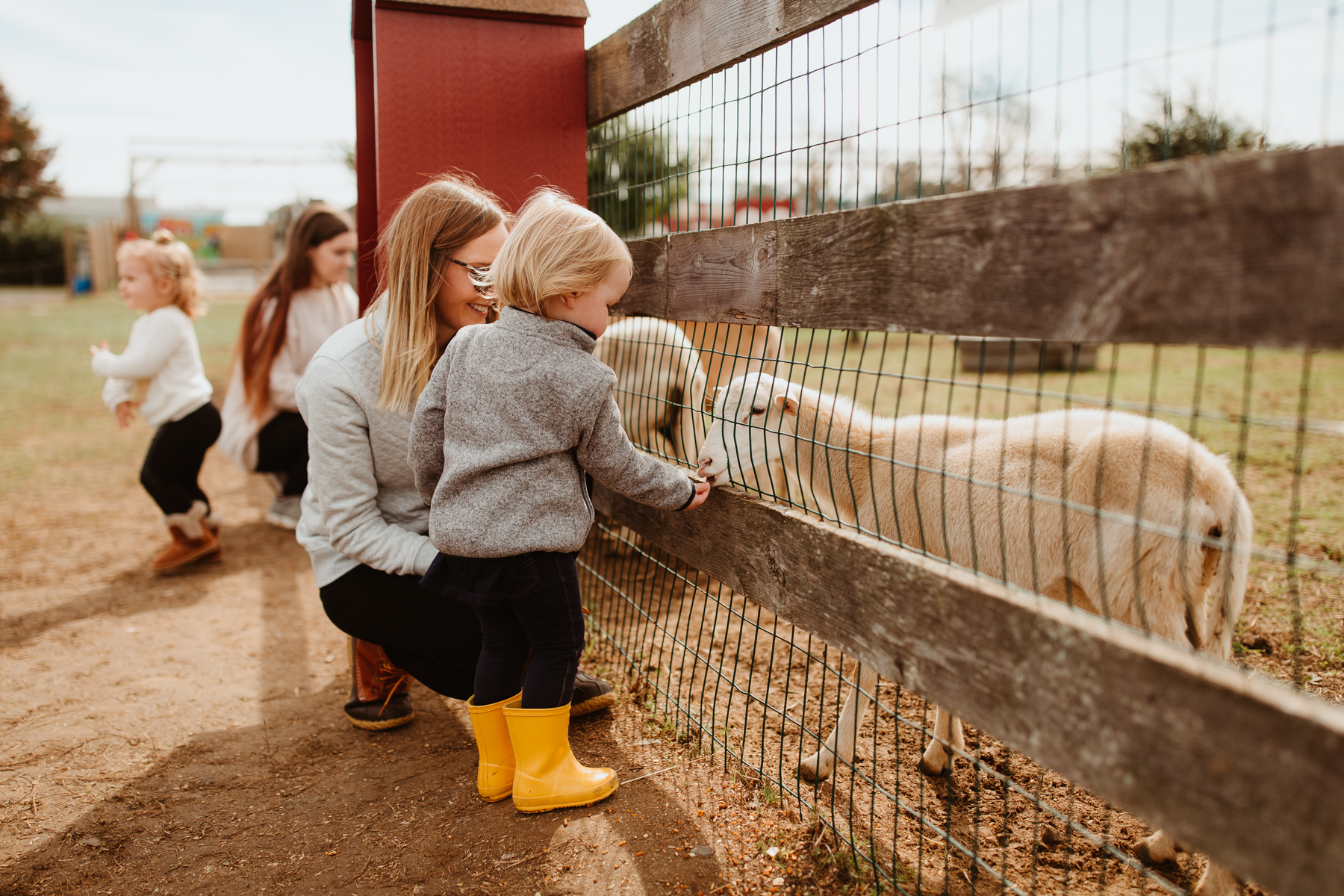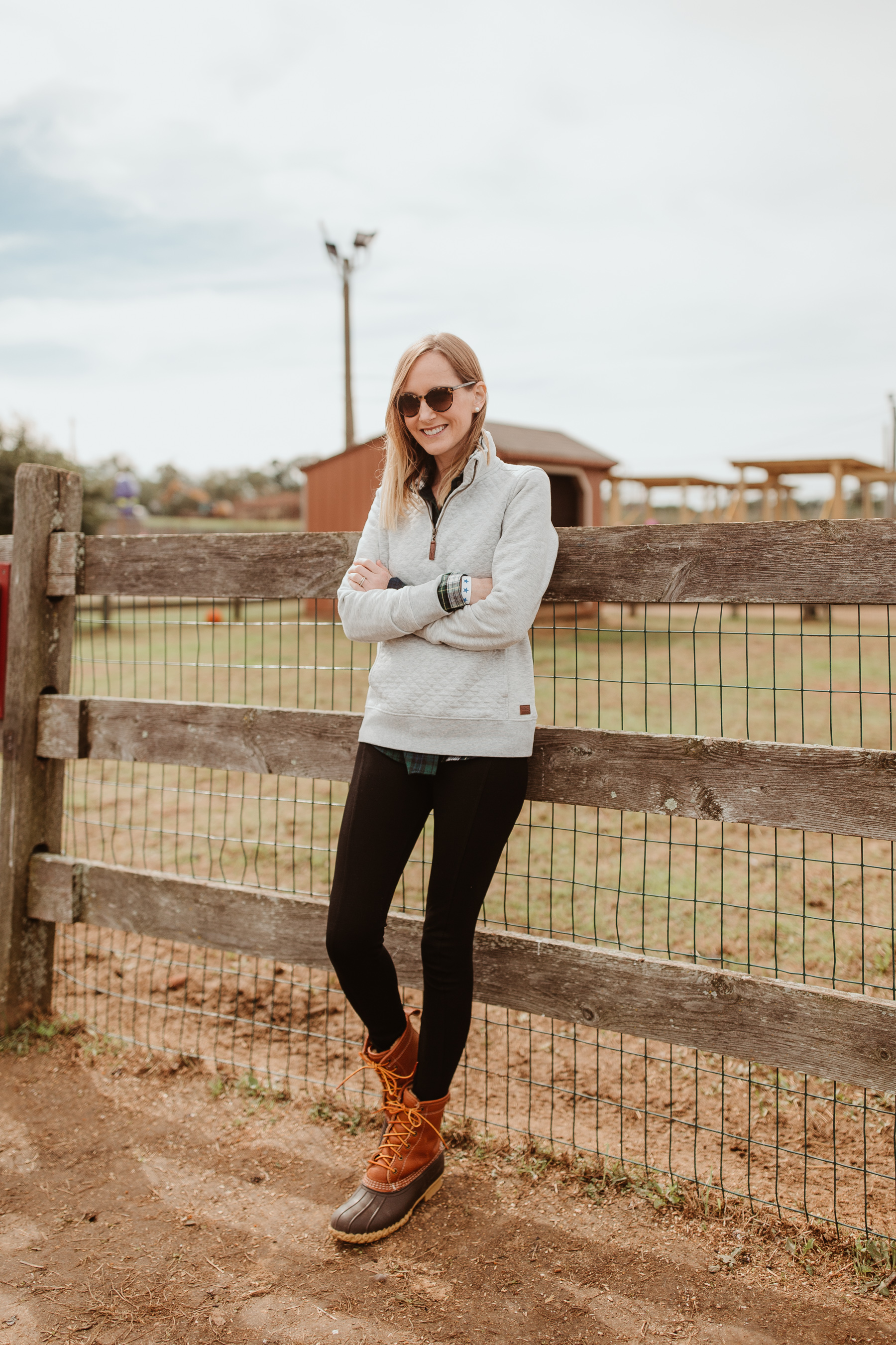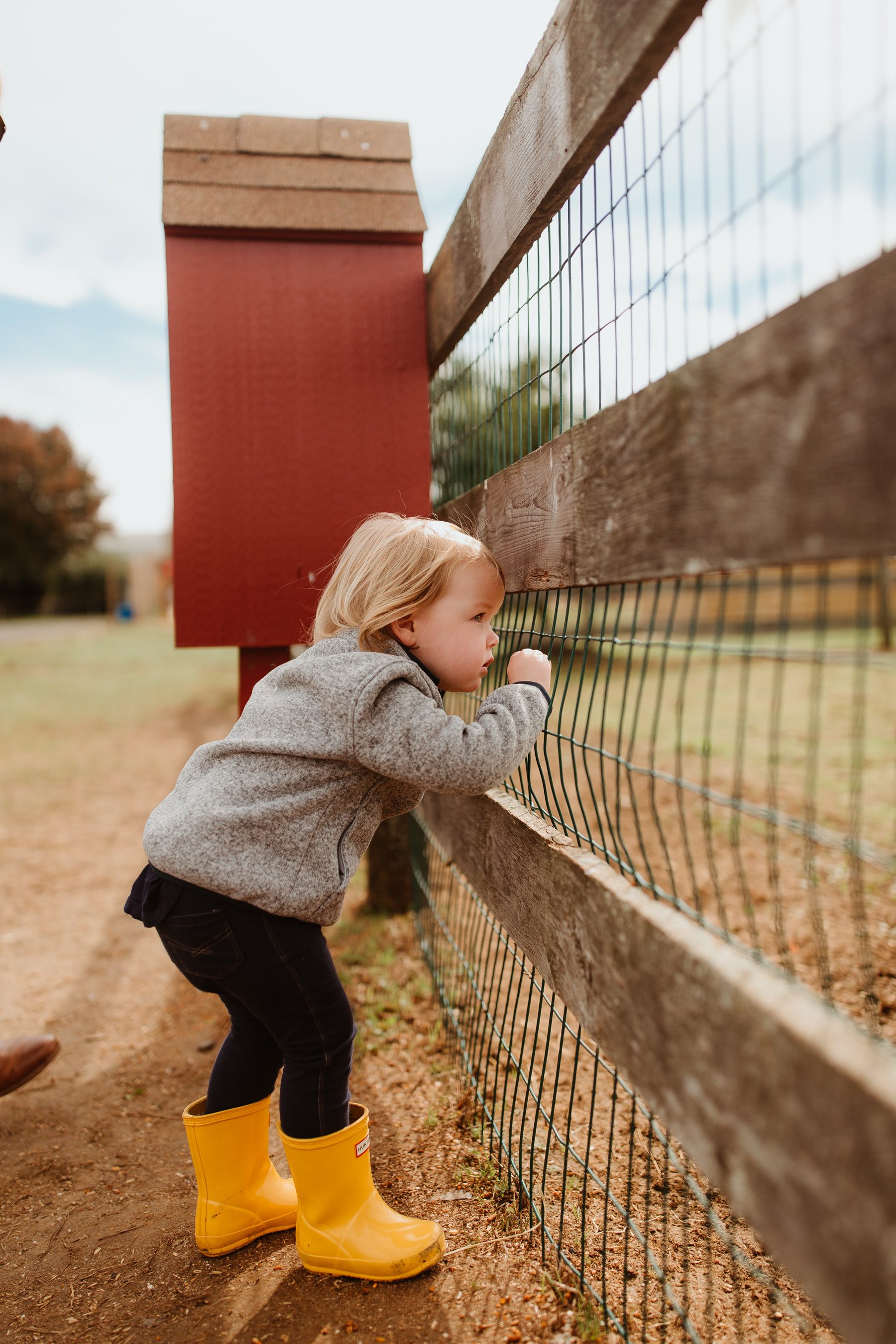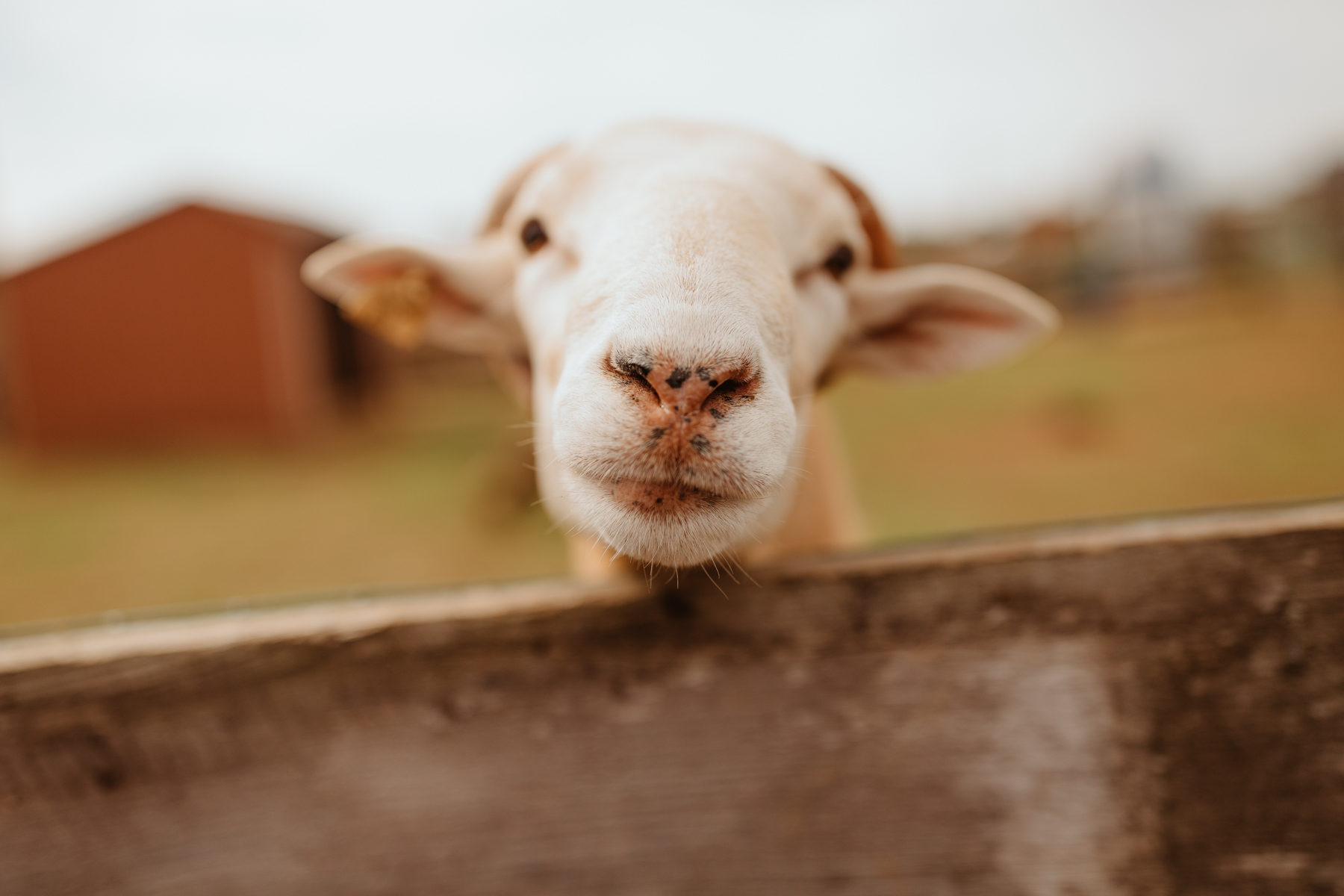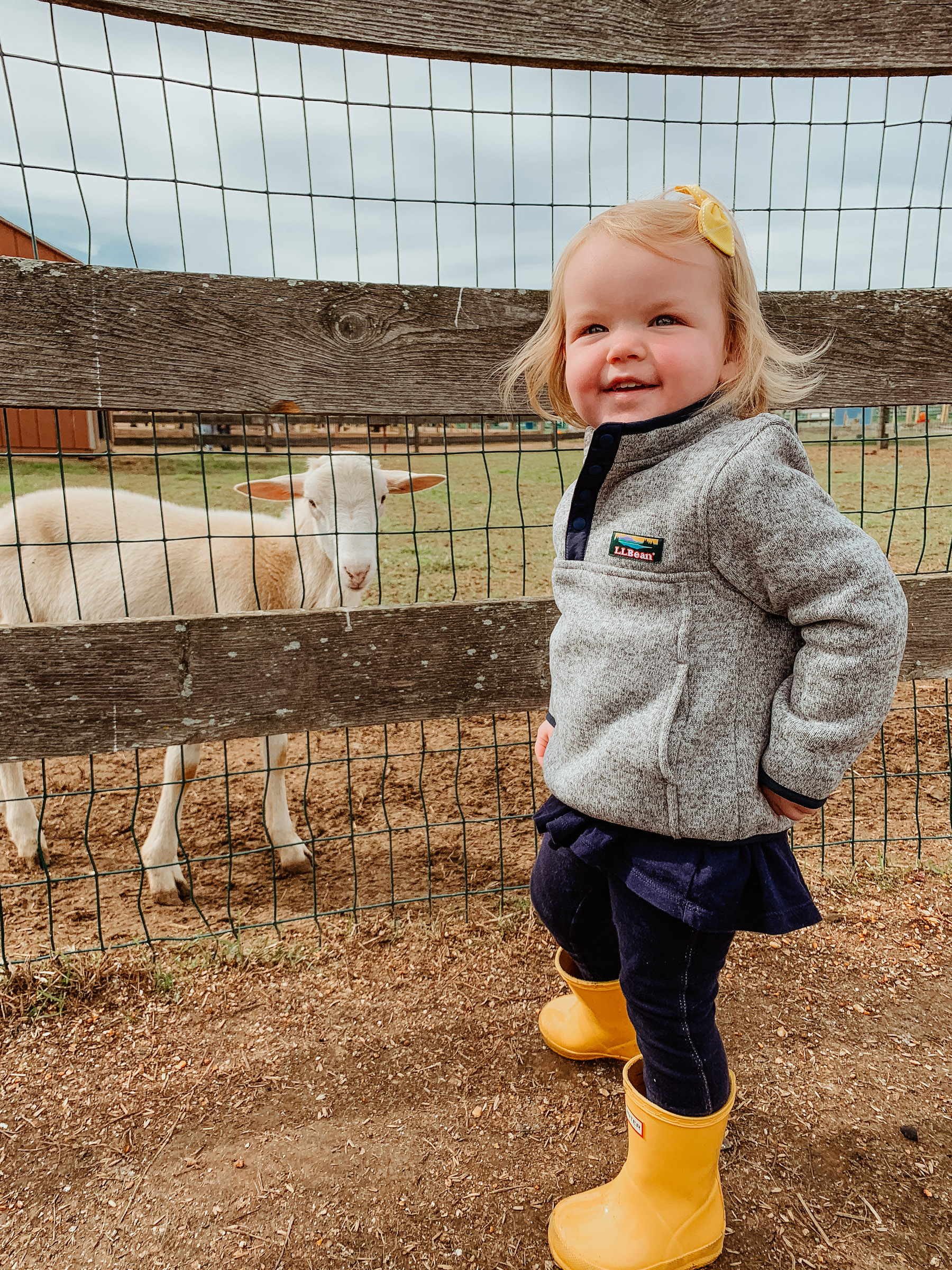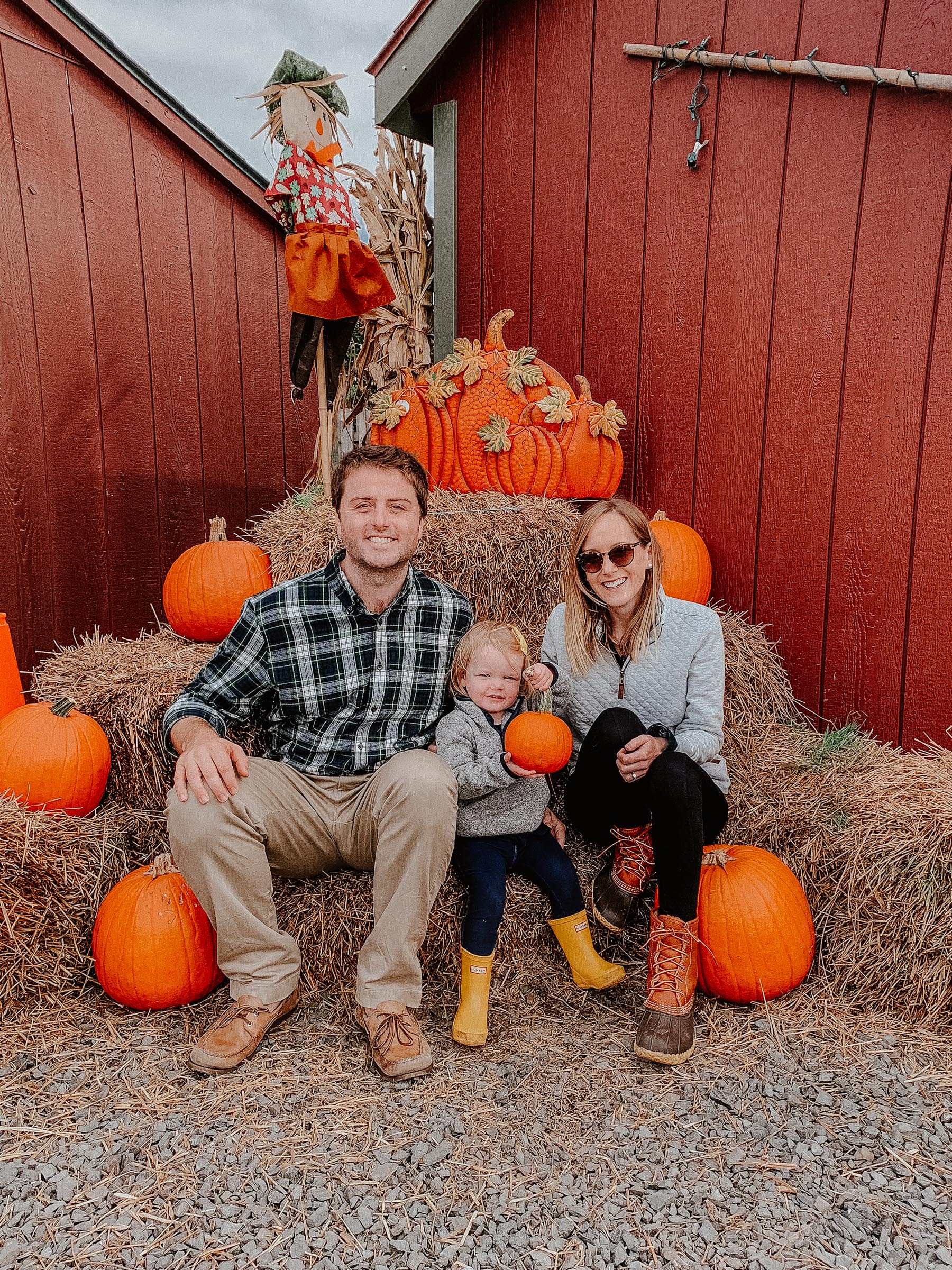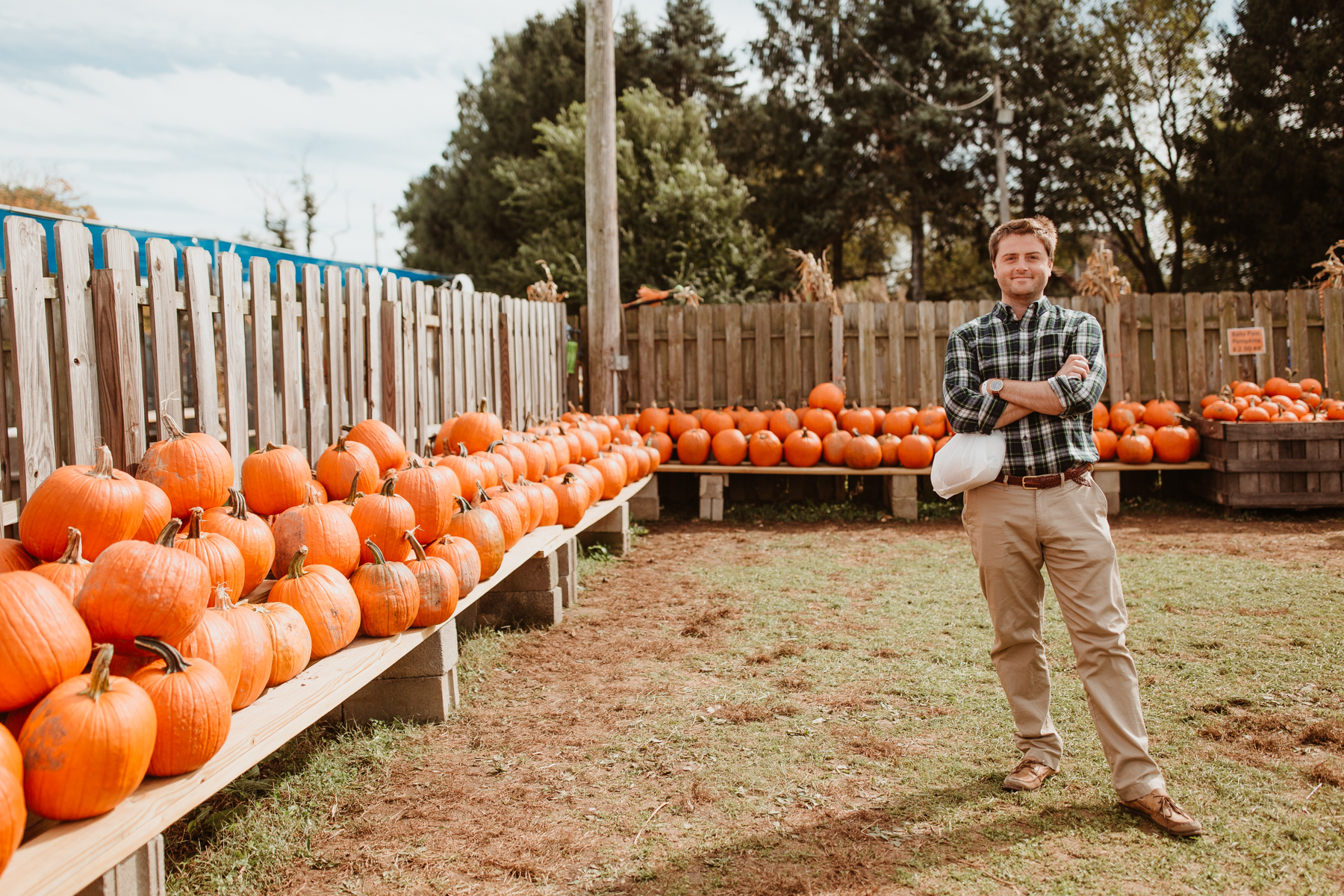 Shop the post:
On Kelly: L.L.Bean Flannel Scotch Plaid Shirt (Here are the classic shirts, which feature only one plaid. They all run big! Size down.) / Shearling-Lined L.L.Bean Boots (My favorite because they're super warm and the leather is incredibly soft. But I also love the flannel-lined boots, which are just as comfy and very warm.) / Quilted Quarter-Zip Pullover / Halogen Seamed Leggings (On sale! I'm also a big fan of the "Jeanish" Leggings by Spanx, and Old Navy's Stevie Pants. I also just ordered these sequin leggings for the holidays since they're such a deal.) // On Emma: L.L.Bean Pullover / Hunter Boots // On Mitch: Ralph Lauren Tartan Shirt / Sperrys // On Mom: L.L.Bean Sweater Fleece Pullover / Boots