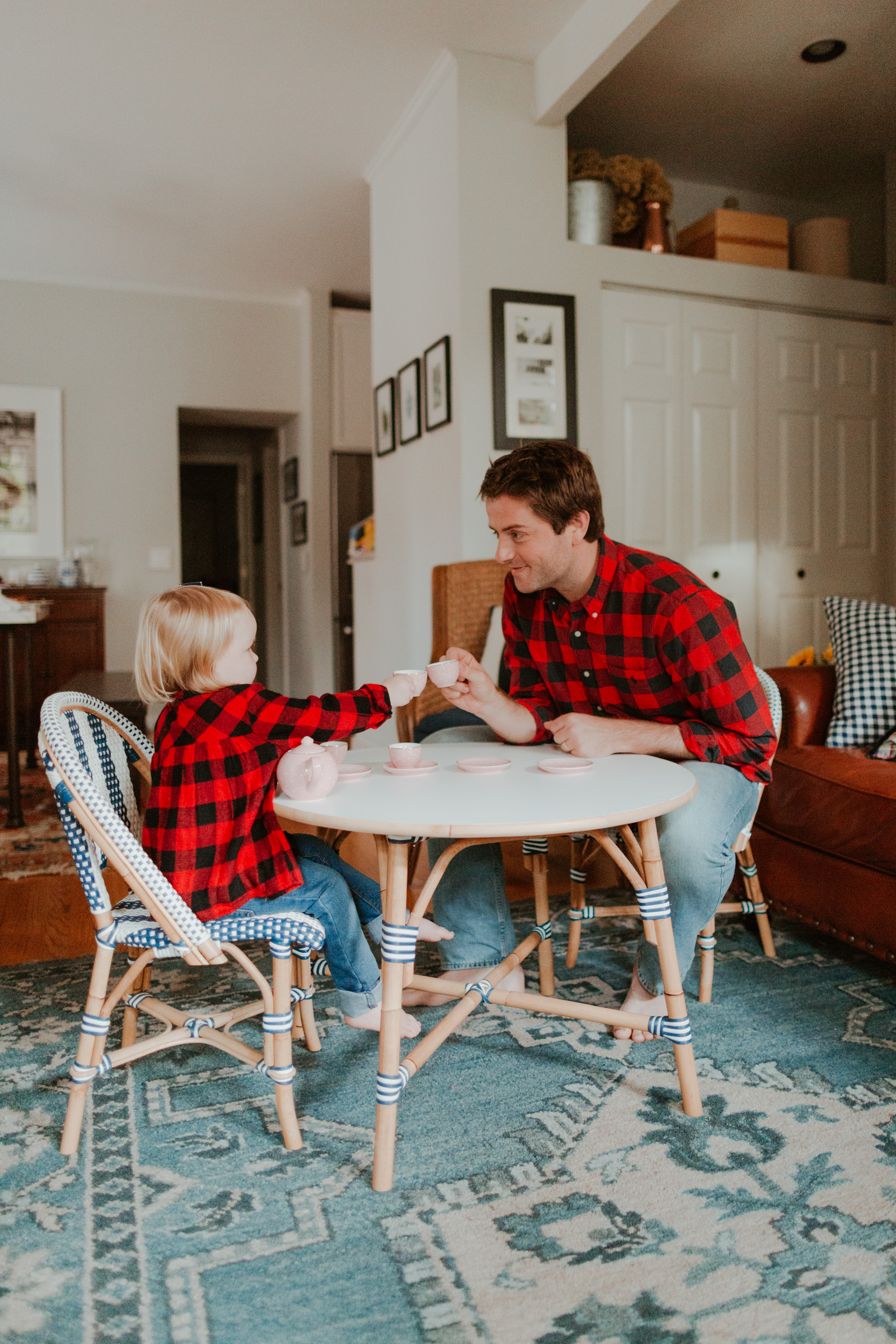 This is our first holiday season really shopping for Emma. She was only a few months old for her first Christmas, and I think her "big gifts" were a pretty dress and a $30 bouncy chair. And last Christmas, she still didn't grasp what was going on. We were also in New Orleans, so we could only take small gifts that could fit in the two suitcases we brought. (But they were all "Moana"-themed, and she loved them!)
Game over, though. 😂 Emma totally gets it now, and she's already started talking about Santa.
The holidays are expensive. Between decor, gifts, outfits, food, outings and travel, the dollars add up quickly. And never have I been more aware of it than I am this year. Because we no longer have a baby. We have a kid! And said kid loves toys.
The nice thing, though, is that there is a way to tackle toy shopping without breaking the bank: Marshalls. As Emma will only be 2.5 by Christmas, Mitch and I actually found that we could do all our shopping there–in under an hour and for less than $200!
Amazing.
Aside from the unbeatable prices, I think my favorite part about shopping at Marshalls is that the merchandise is always changing, and therefore I never know what I'm going to find. On this particular shopping trip, I couldn't believe how many surprising gifts we stumbled across that seemed to be downright made for Emma. Honestly, we did so much better than we would have had we come up with the ideas on our own. It was almost freaky! I mean, the Noodle-with-a-mermaid-tail book? Come on!
Before I get to what we found, I want to note that Emma won't be keeping everything you see here. As Mitch mentioned recently, we don't want her showered with "blog gifts" as she grows up. So before we went shopping, we explained to her that she'd get to pick one favorite, and that it'll be waiting under the tree for her on Christmas morning–a special present from Mommy and Daddy. (She chose the horse stable.) And then all three of us are dropping off the rest at our local charity, which will then place the toys with needy families over the holidays. Again, I can't believe how awesome and understanding Emma's been about this, considering she's only two years old! Like Mitch said, just hearing her talking about the toys going to the "udder kids" makes our hearts full, and I'm thankful that Marshalls, this site, and therefore you are allowing us to get a head start on teaching her the importance of gratitude and giving back. Thanks, guys.
Okay! Shall we move on to the toys?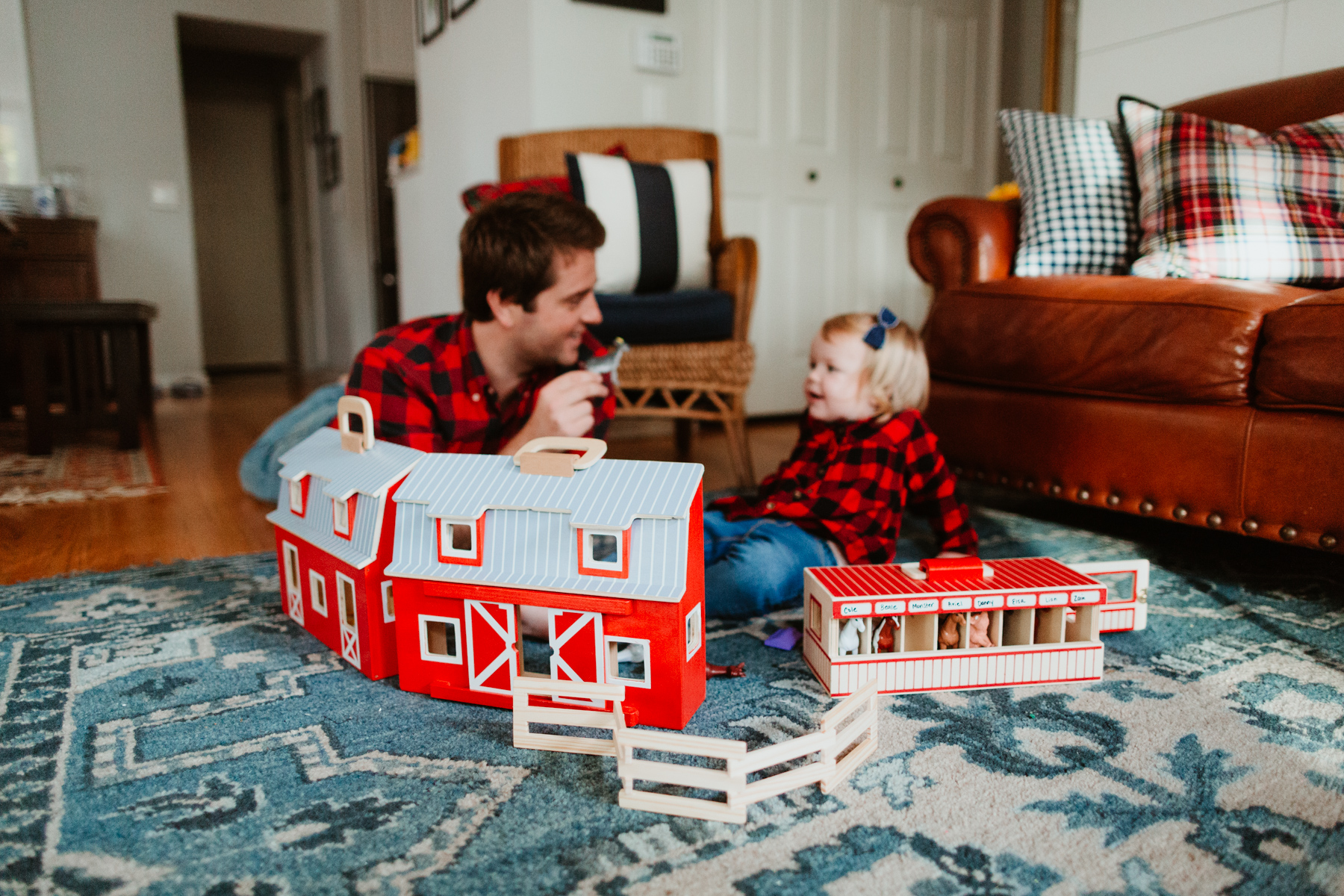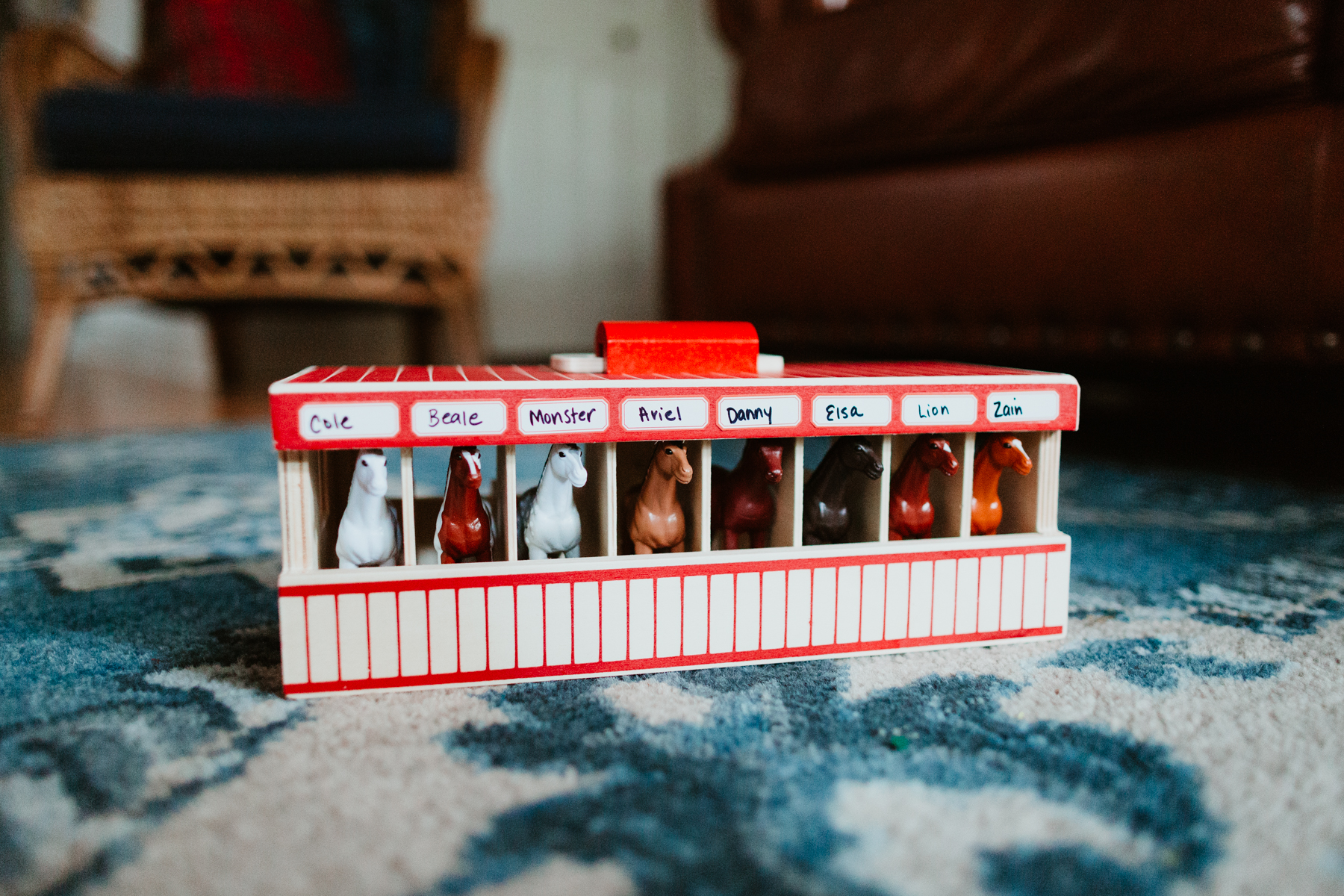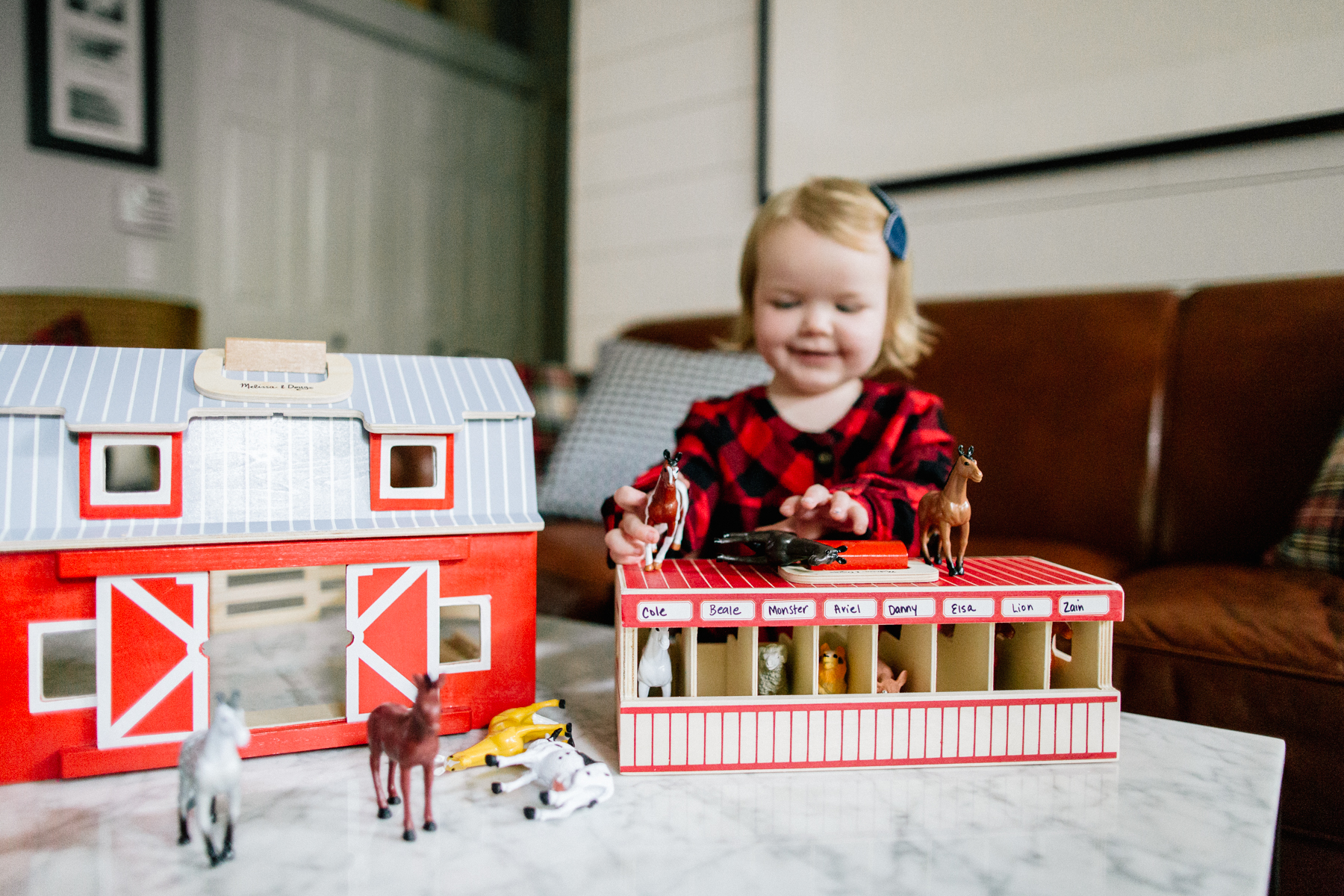 Barn and stables
I'd actually seen these two toys in stores and loved it; I couldn't believe that we found "current" selections for such a steal! I'm partial to wooden toys since they tend to be well made and don't look horrible when strewn about our tiny house, and I was so happy to find that the stables were Emma's favorite. (Both the barn and stables would be great for both girls and boys, don't you think?!) I think she really loved naming the horses; the fact that she named one of them "Danny," after my brother, is still cracking me up!
Stables normally $29.99; Marshalls price: $19.99
Barn normally $49.99; Marshalls price: $39.99

Books
As I said before, the book selection at Marshalls is incredible. These seem like they were made for Emma! We spent the majority of last month roaming around Lincoln Park looking at all the "spooky Halloween decorations," so she pretty much shrieked when she saw the "Spooky Street" book. I have no words for the Noodle/mermaid book 😂, and "Miss Mary Mack" is one of our favorite nursery rhymes. The best part? We picked up all of these awesome books for less than $11!
Books normally $10.99, $8.99 and $9.99; Marshalls prices: $3.00, $3.99 and $3.50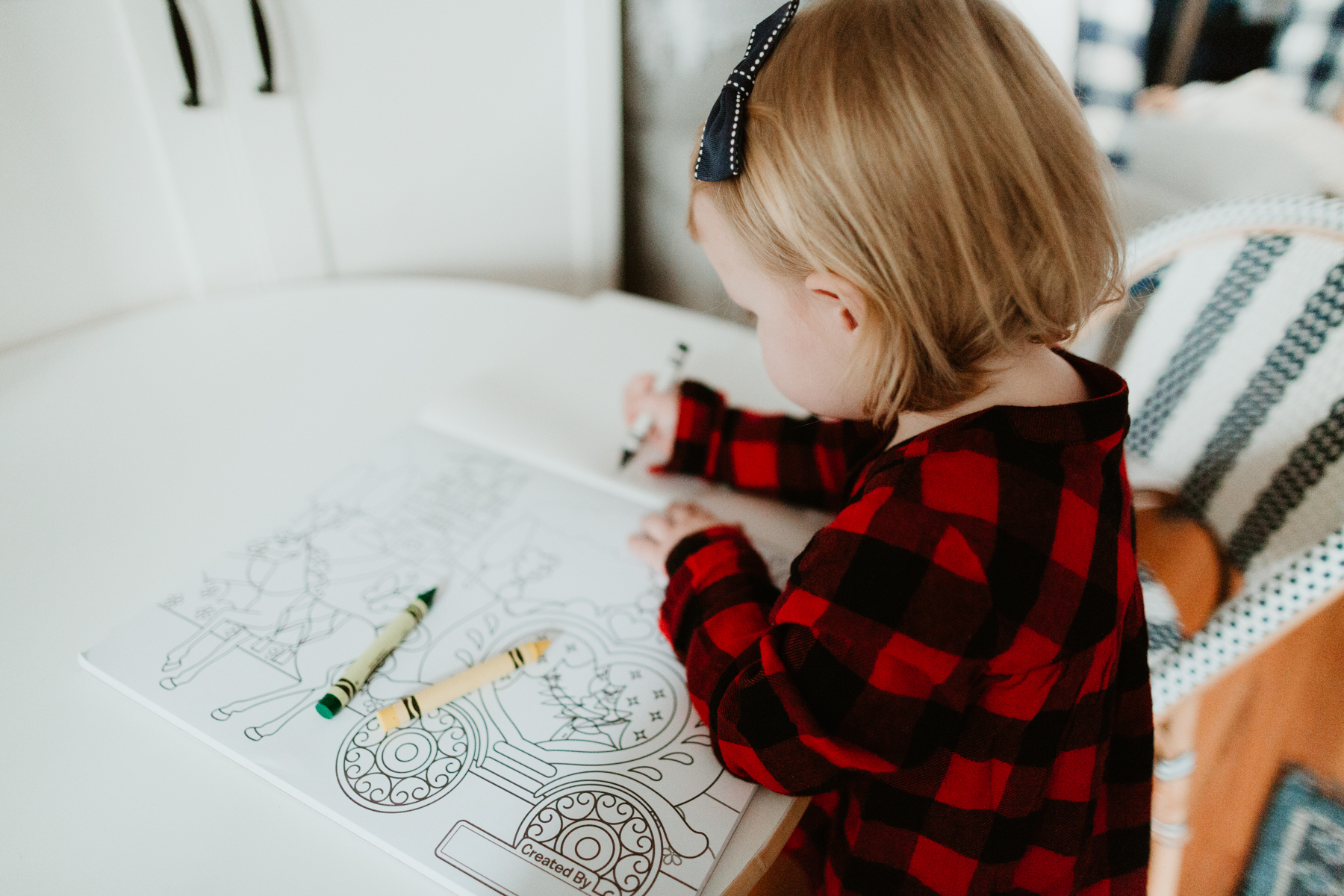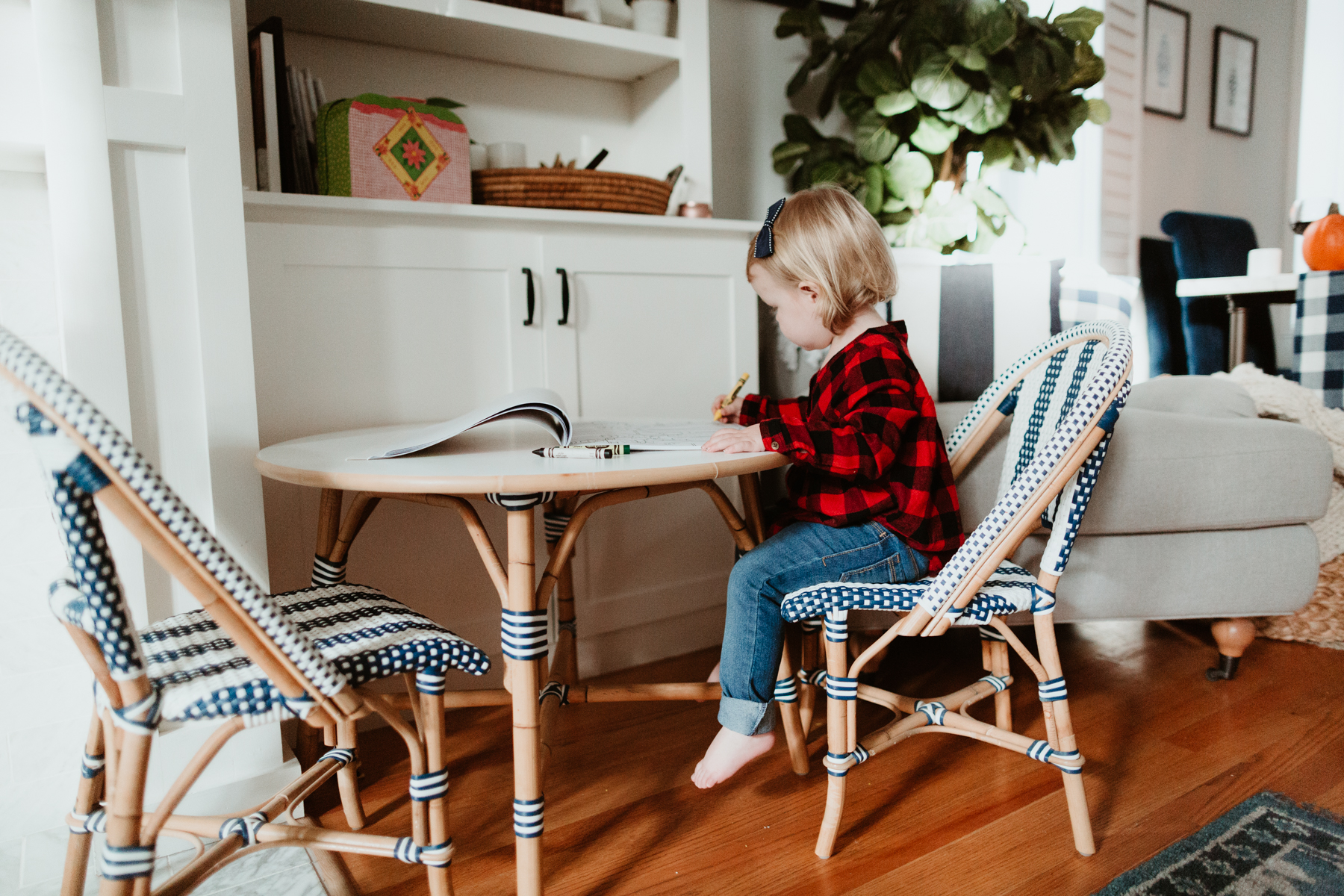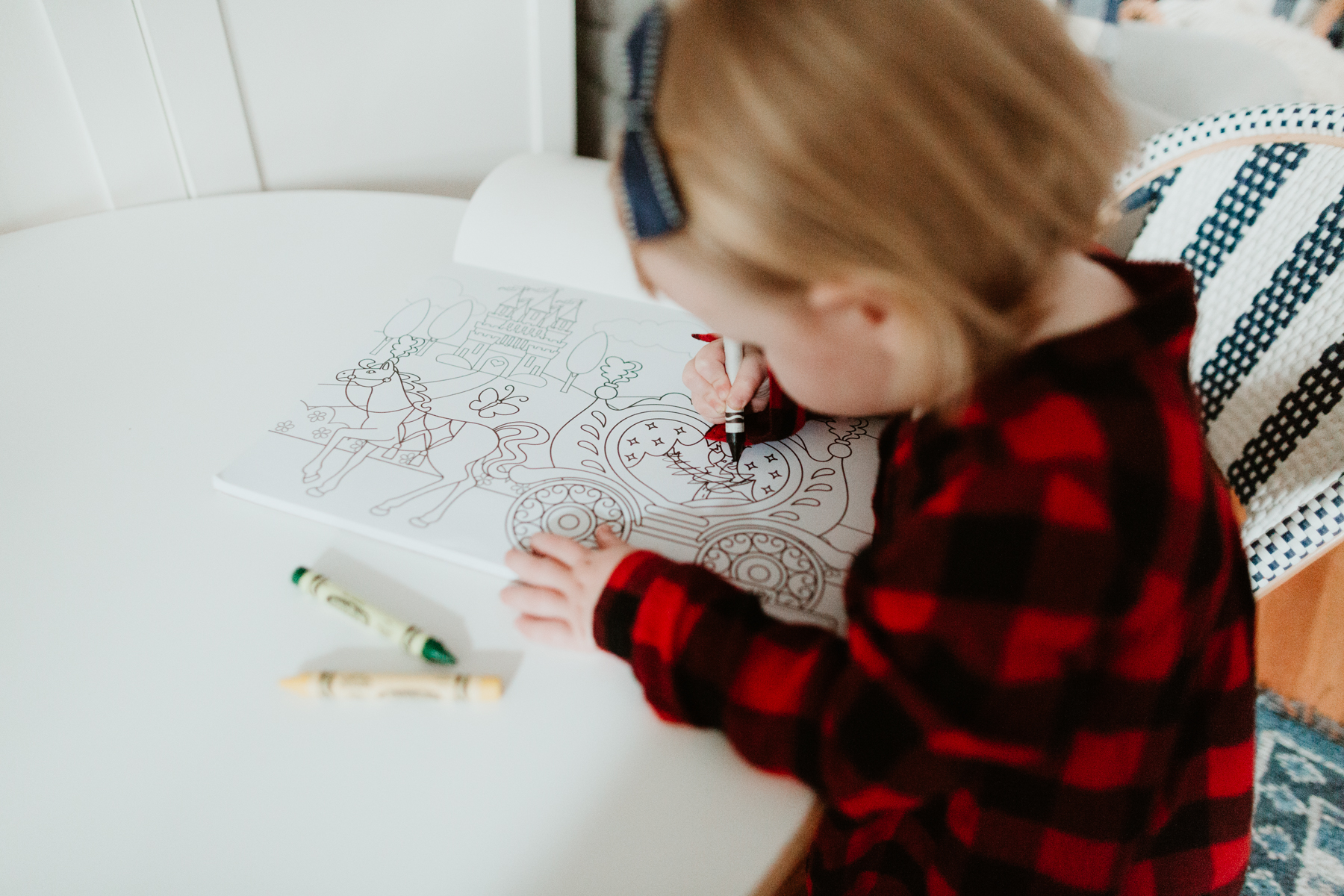 Coloring book
We go through these things like water, so it was great to find one that was A) princess-themed, and B) so massive.
Coloring book normally $9.99; Marshalls price: $3.00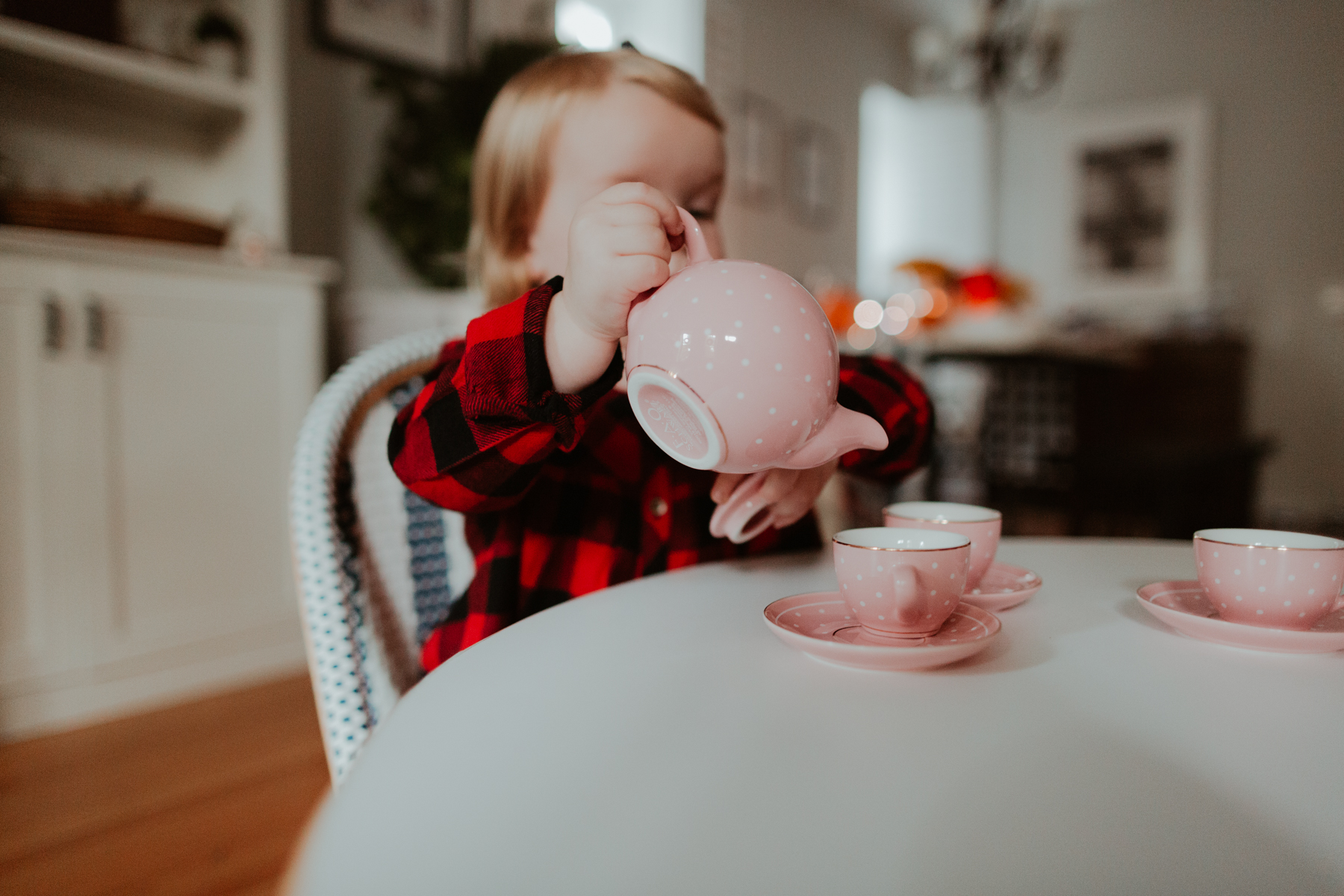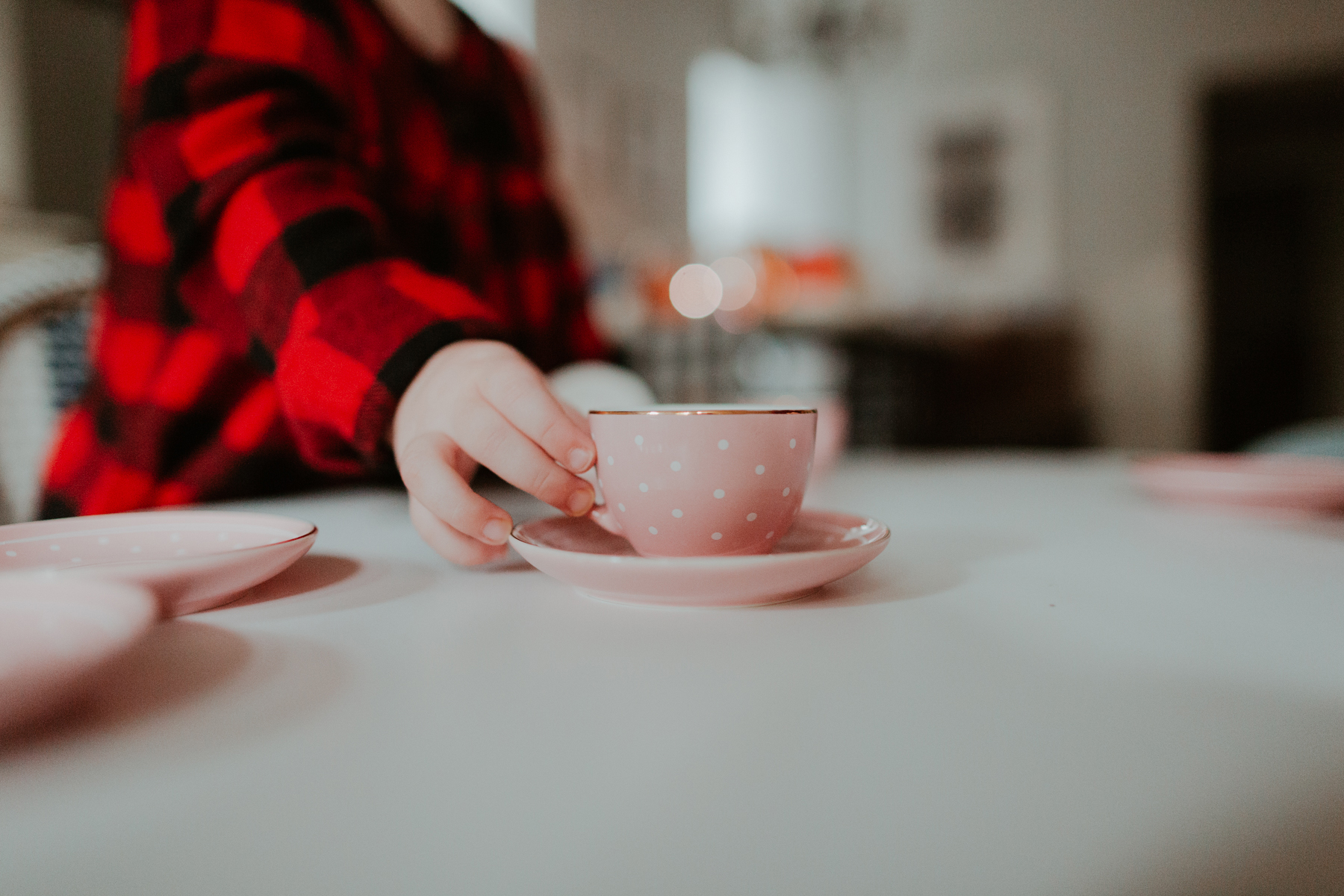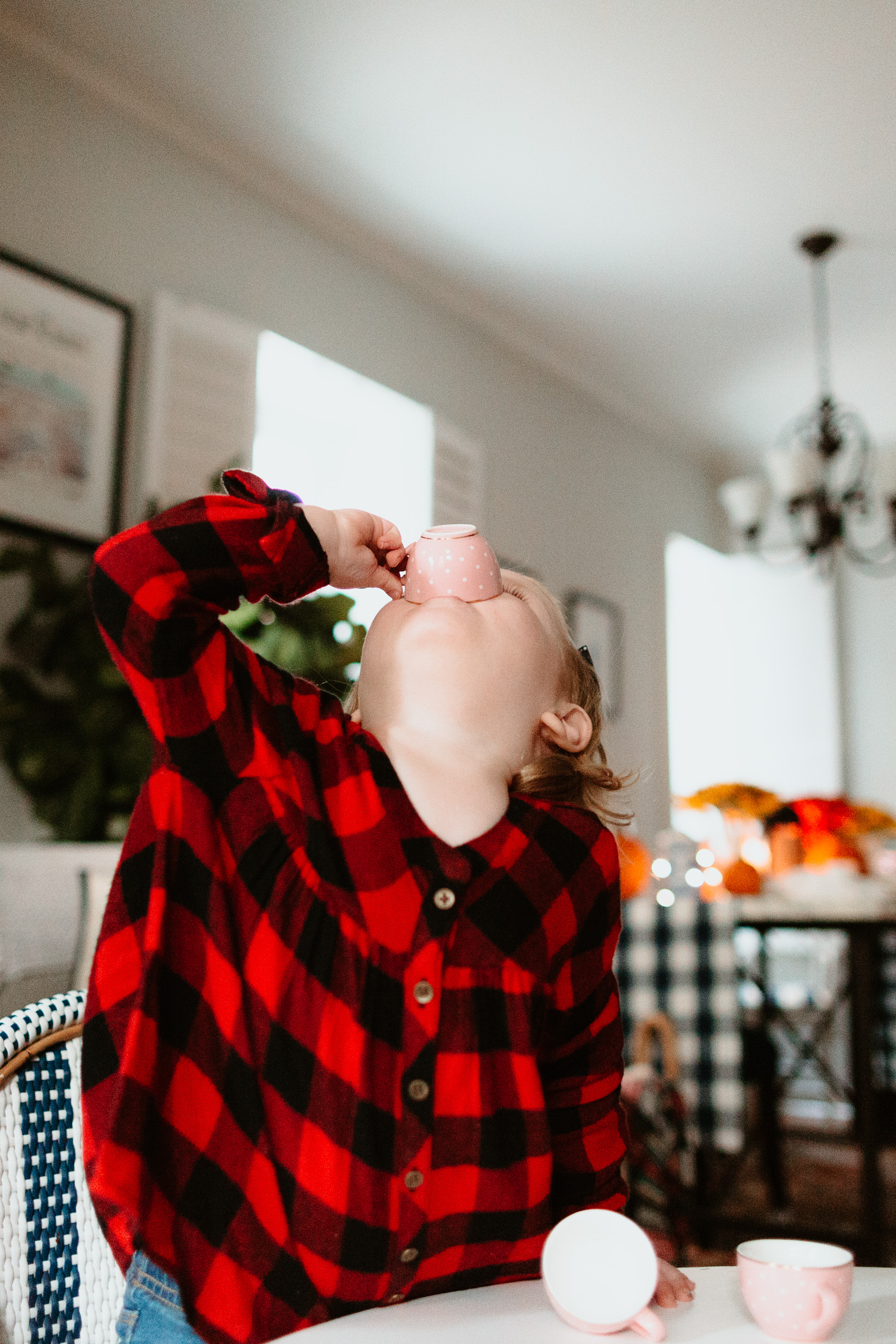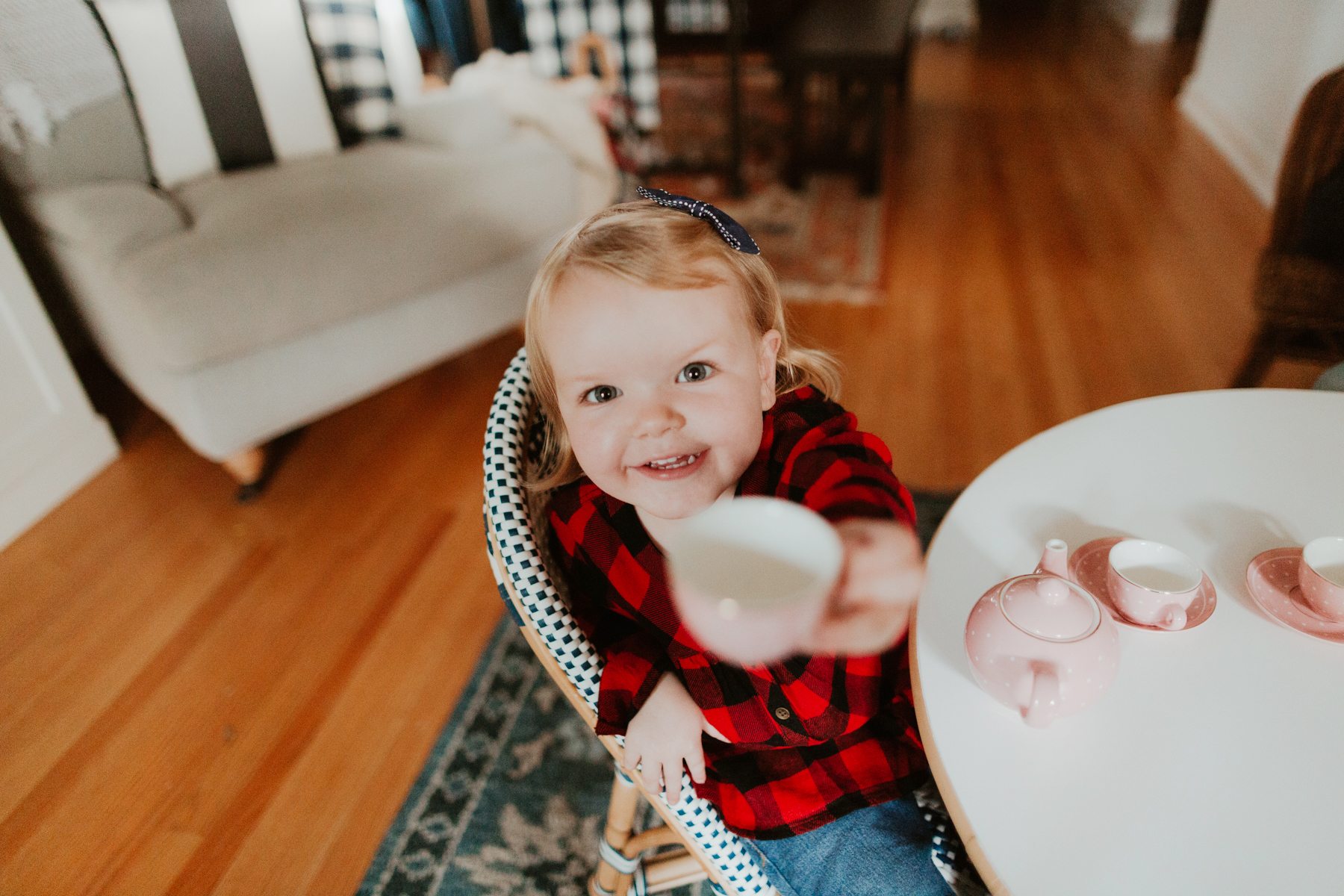 Tea set
Tea sets never disappoint. Our current one has withstood significant wear and tear this past year, so it was time for a replacement. Emma loved that the cups, saucers and kettle sounded like ceramic, and I loved that they were safe. ;) Is the photo of she and Mitch cheers-ing not the cutest thing you've ever seen?!
Tea set normally $25.00; Marshalls price: $16.99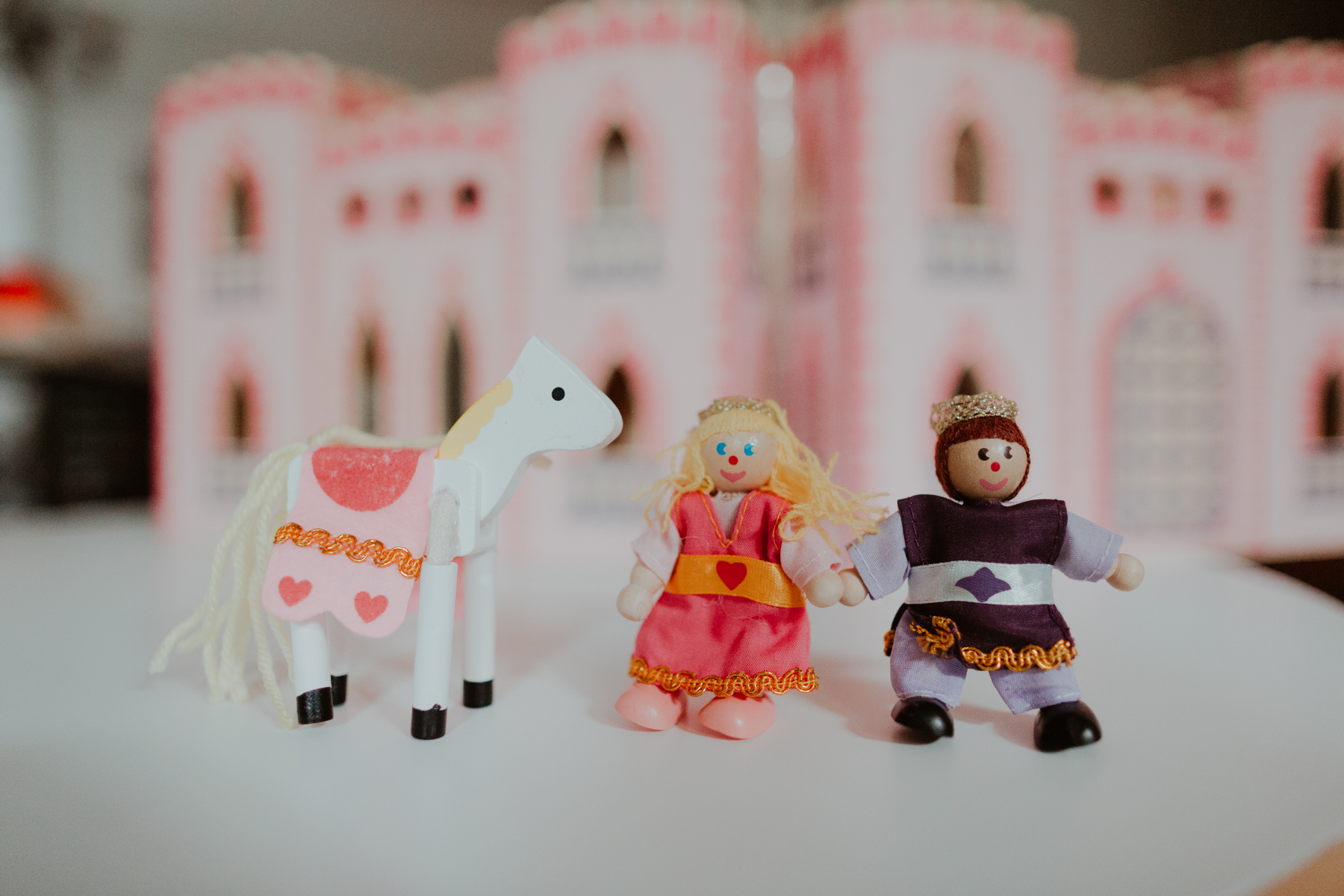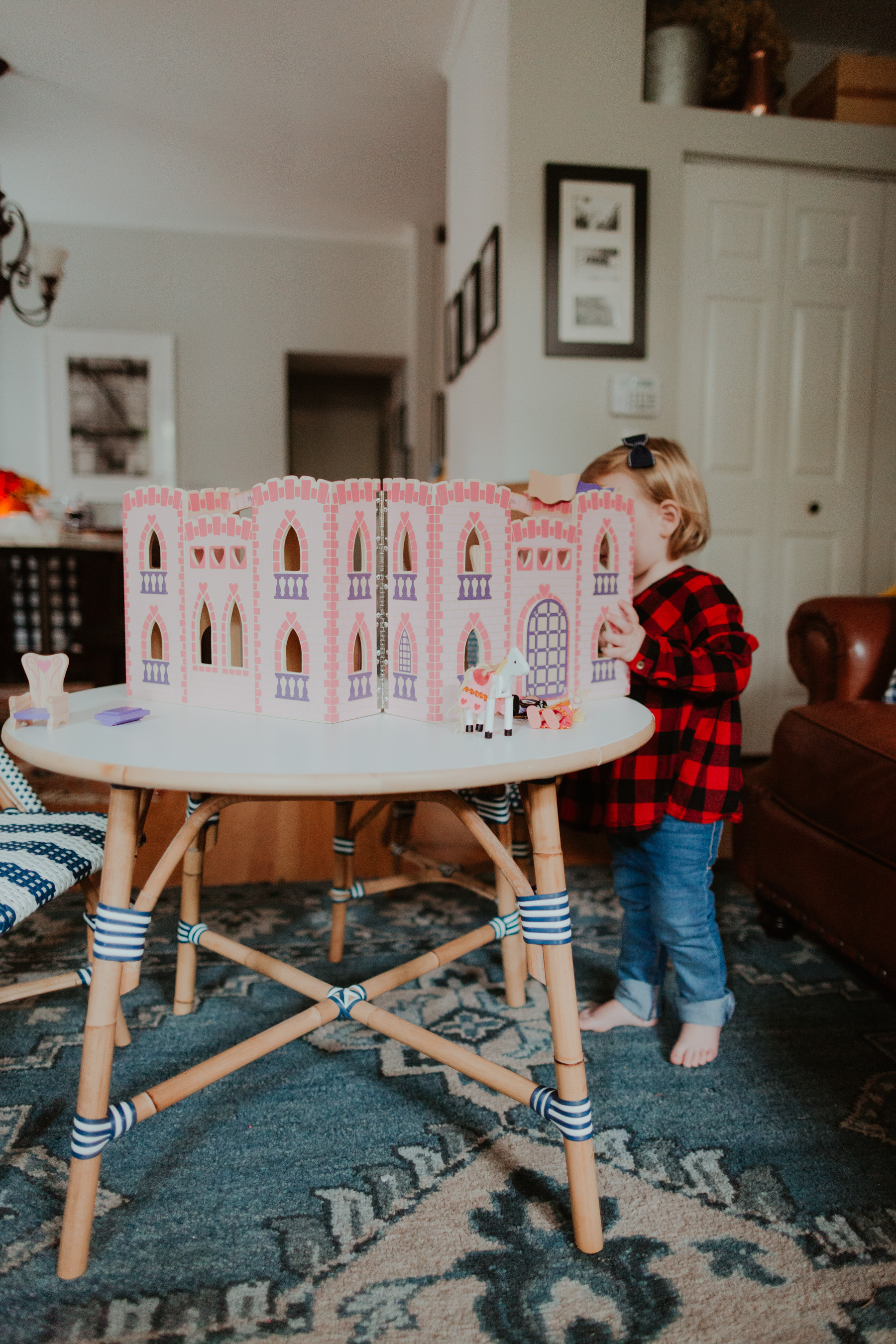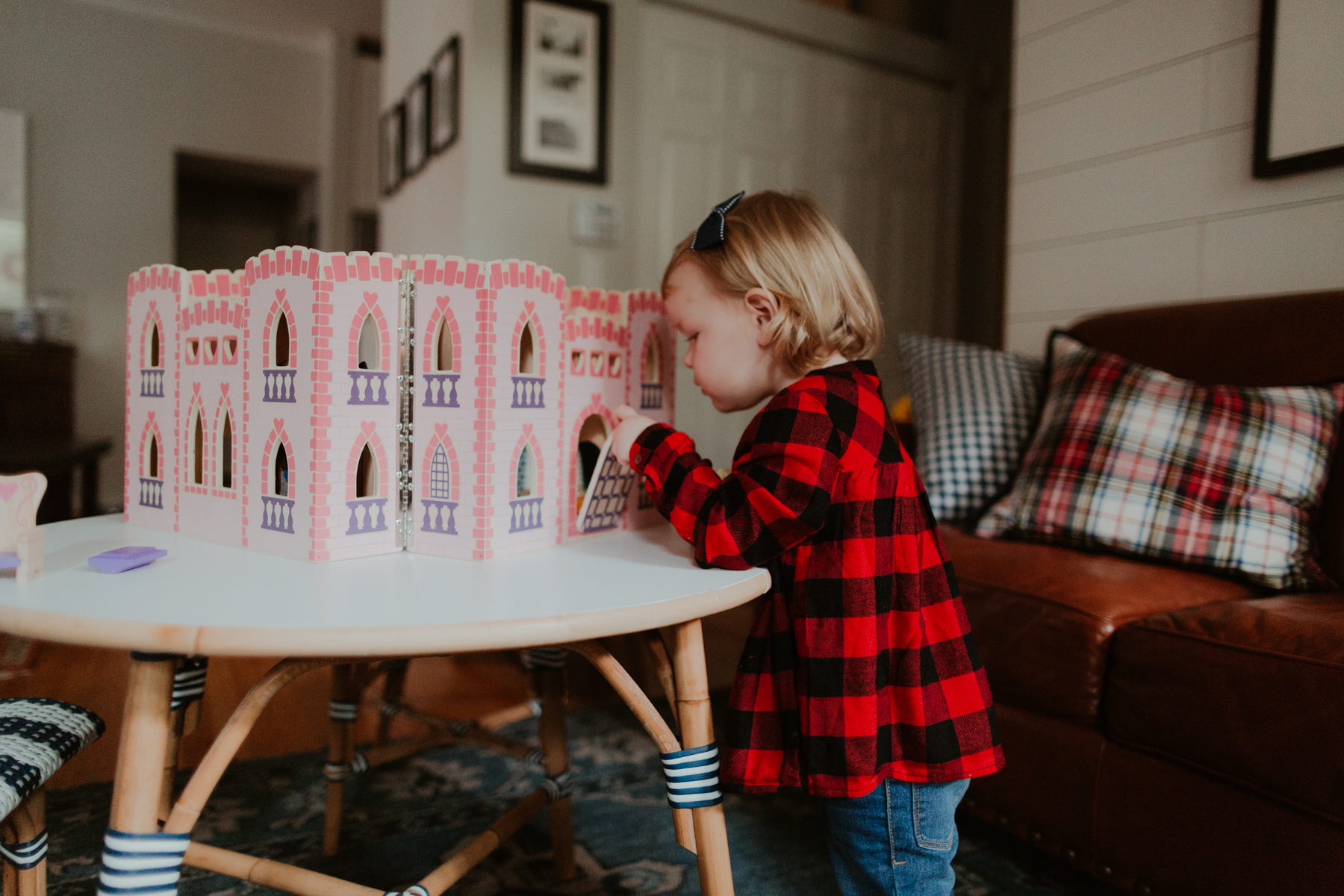 Castle
This one was my favorite. ;) I loved how many rooms there were inside, and that we could easily add other furniture and dolls over time, perhaps for birthdays and other special occasions. And that drawbridge: so sweet!
Castle normally $49.99; Marshalls price: $39.99.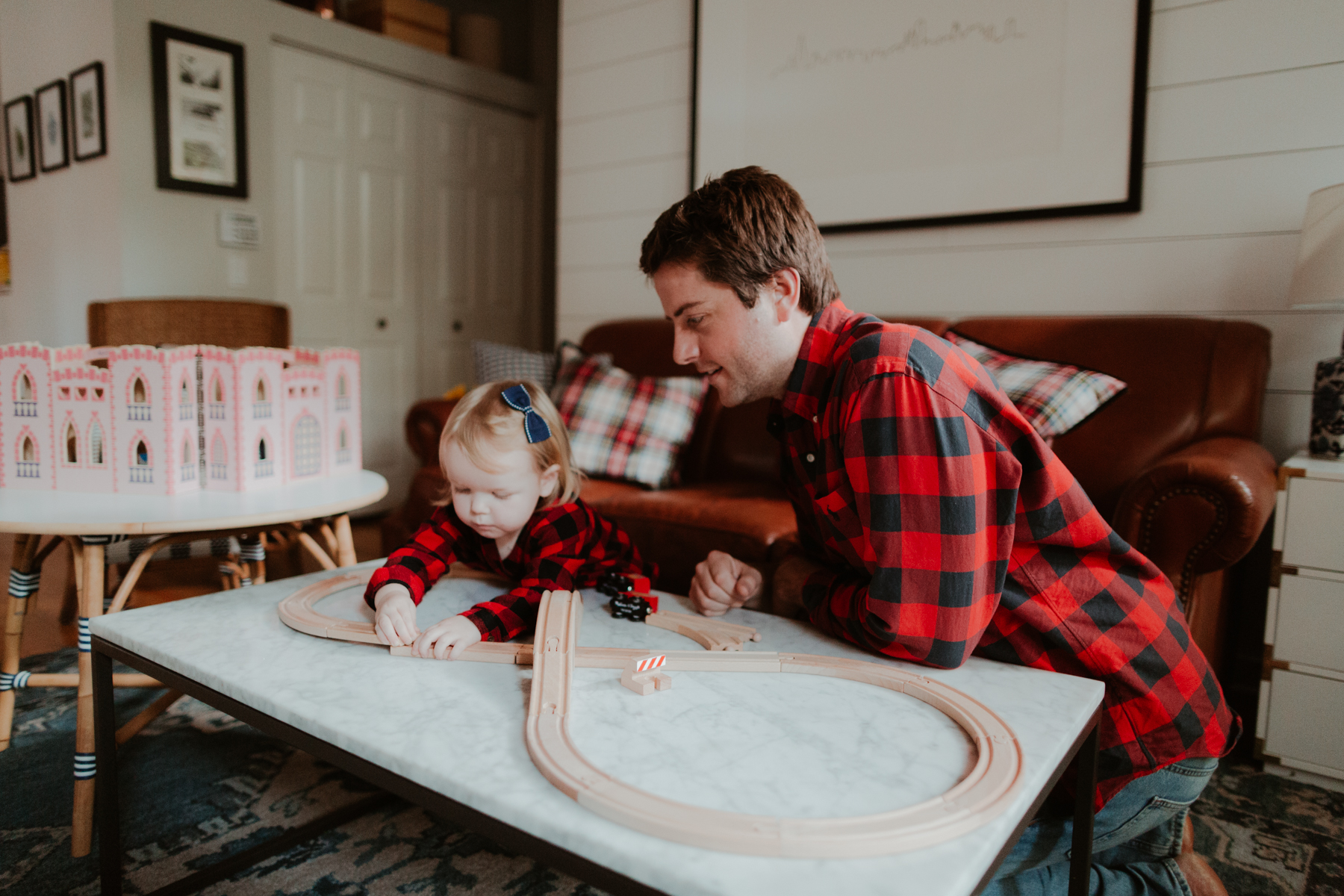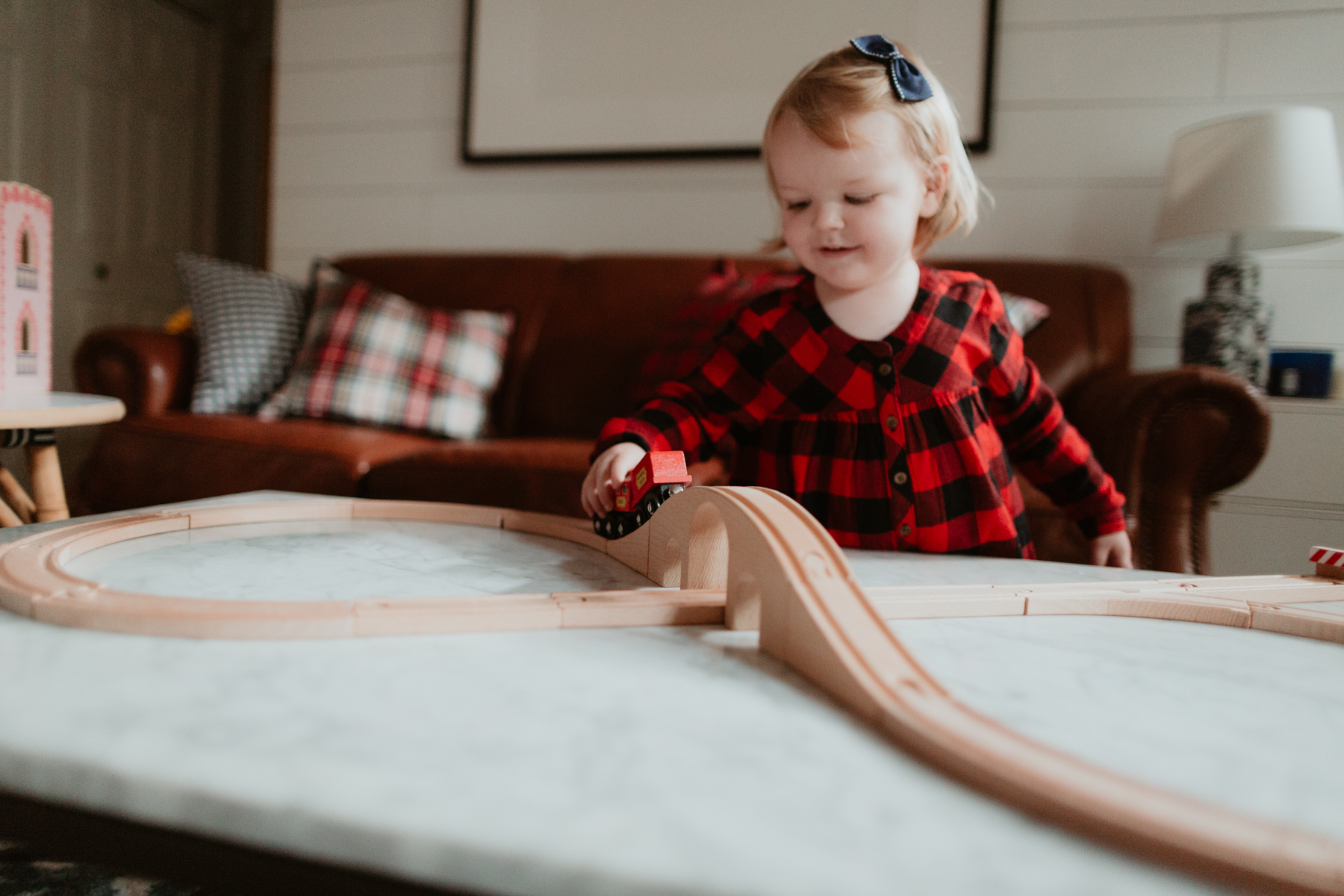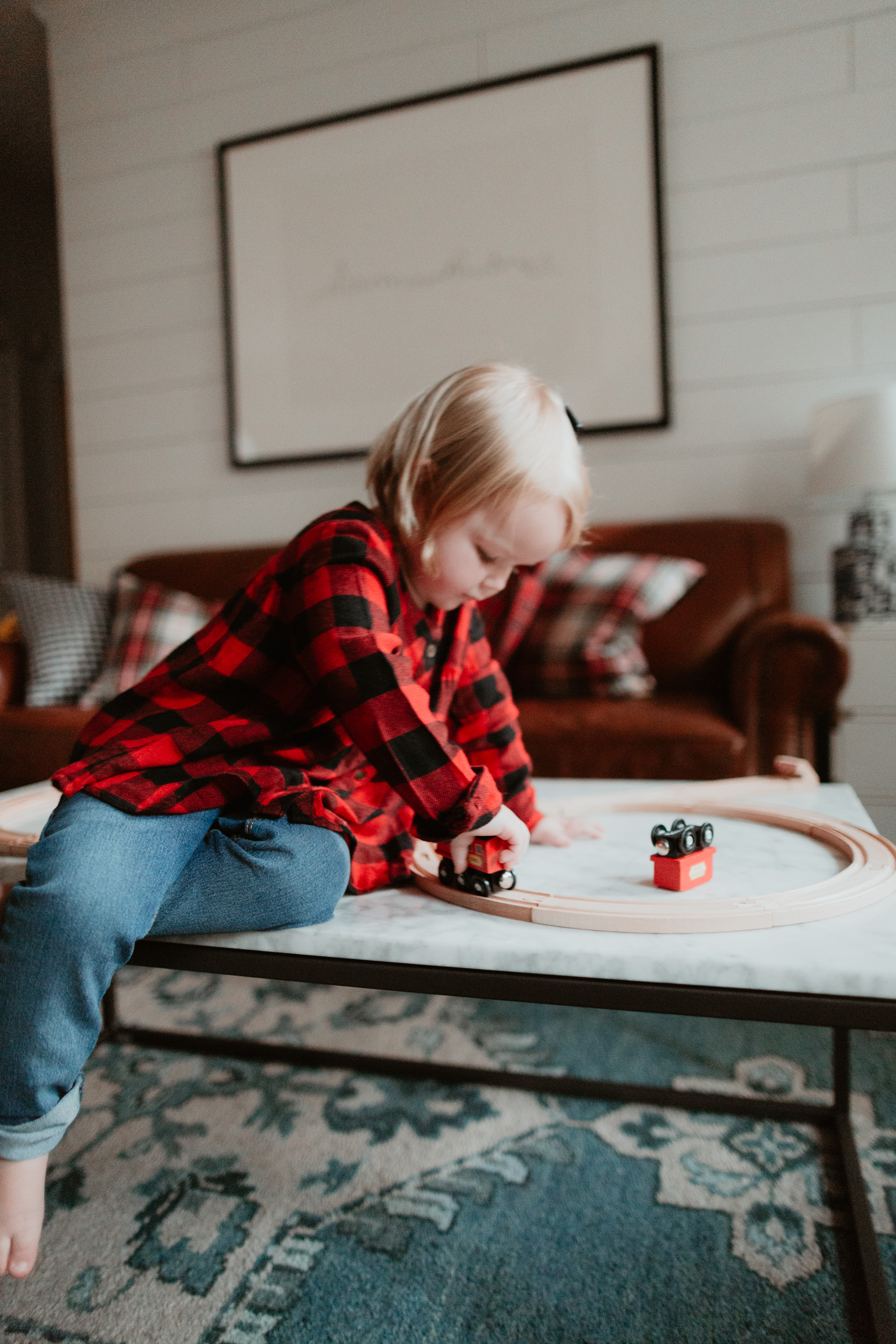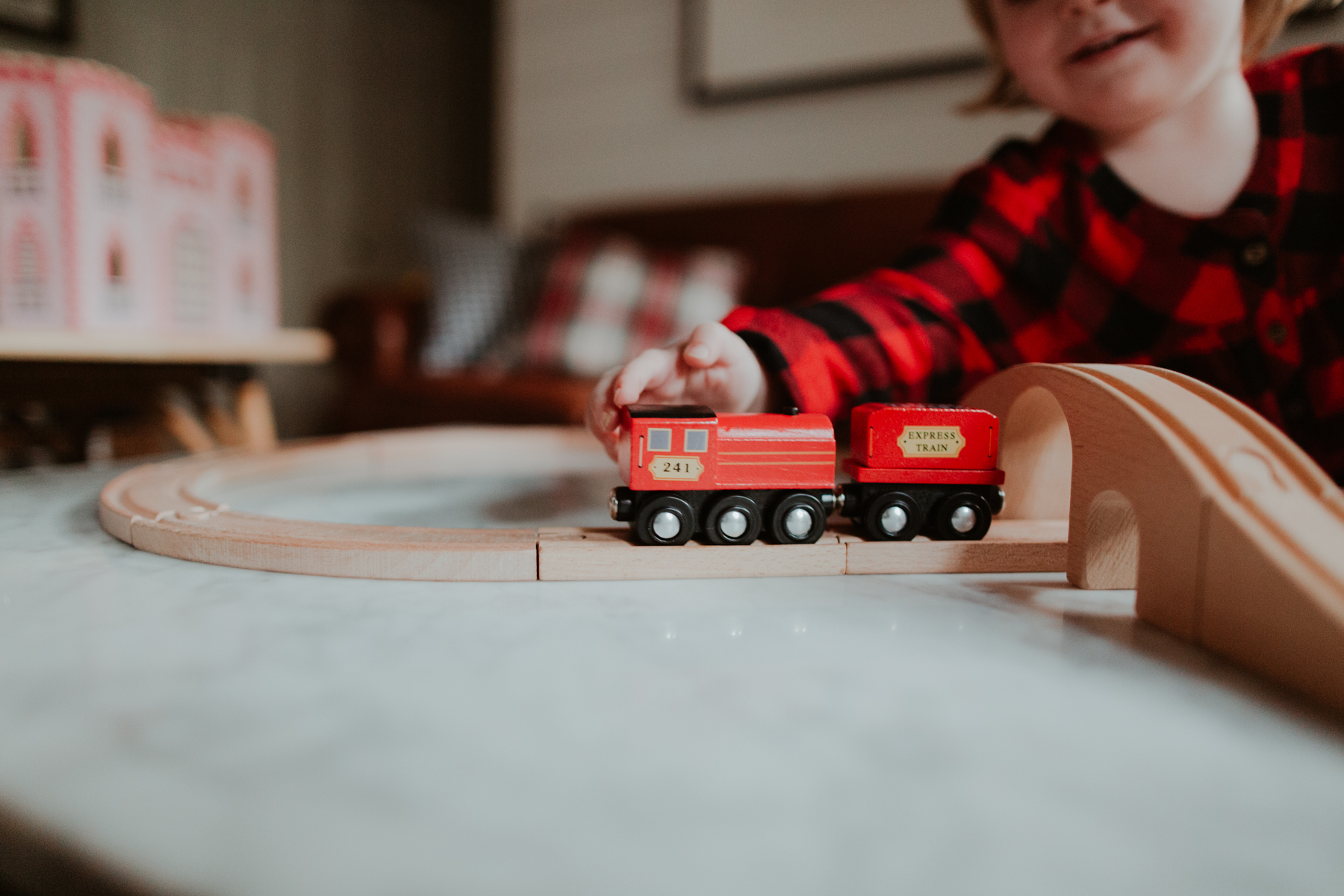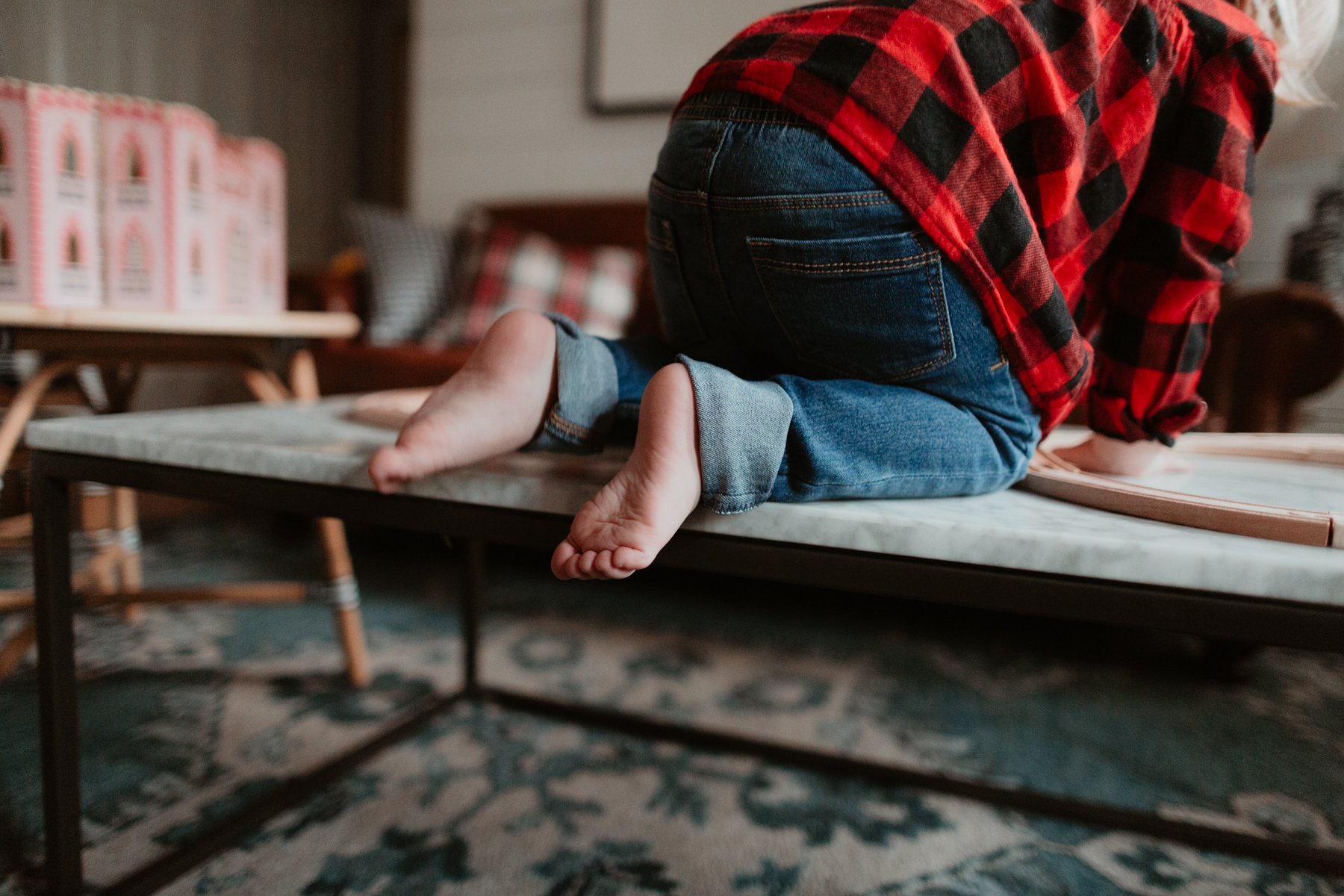 Train set
Mitch picked this out, and the two must have played with it for a solid hour… hence why the photos get darker and darker as we go. Also, silly time change. ;) Anyway, this is another set that you can add to over time, which is fantastic. It's also perfect for both sexes, and for joint gifts for siblings.
Train set normally $29.99; Marshalls price: $19.99
~
Anyway, whether you're a parent, grandparent, aunt, uncle, or friend of someone with children, be sure to visit Marshalls this holiday season! You'll be able to find the perfect toy for every kid, both quickly and at the right price. Nothing beats that, right?!
This post is sponsored by Marshalls, but all opinions are my own. As always, thank you so much for supporting the partnerships that keep Kelly in the City up and running!