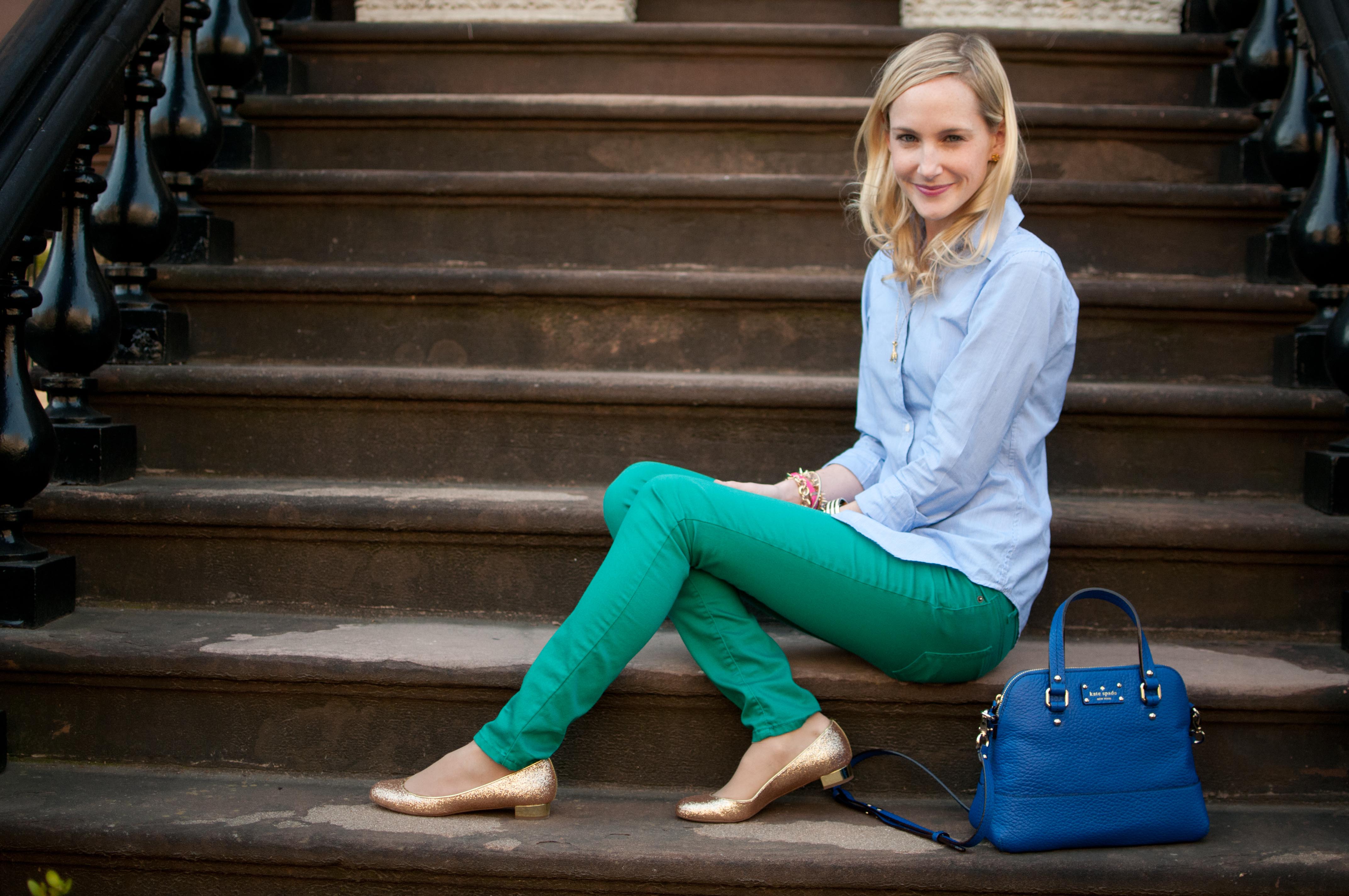 It's Friday! Woo! I'm so excited, as I have a super fun weekend ahead of me. Tonight, I'm off to see my best friend from high school, John, and his wife, Jenn. I haven't seen these two in what seems like forever! Isn't it crazy how difficult it becomes to get together with your best friends once college ends? Back in my youth (ha), it was so much easier. I saw my college friends on a daily basis, and I saw my high school friends and family when I came home for breaks and summer. So easy! Real life is much different, and scheduling is hard, especially when you have to factor in work. Blah.
"SALE30"), here and here / Blazer:H&M (Comes in navy in the store), similar here and here / Pumps: Kenneth Cole, similar here by Franco Sarto, here by Madden Girl (Save!), here by Cole Haan (Splurge, but so worth it. Super comfortable, and comfort matters!), here again by Cole Haan (More affordable and just as comfortable!) and here AGAIN by Cole Haan (Even better price, and again… So comfortable! Can you tell I love Cole Haan shoes?) / Bag: Kate Spade, also available here, same style in navy/white here, and same style in additional colors here / Pearls: J.Crew, similar more affordable version here (Take an additional 30 percent off with code "SALE30") / Watch: Marc Jacobs / Bracelets: J.Crew, similar more affordable version here (Use code "SALE30"), and J.Crew Factory (Use code "SALE30") / Earrings: J.Crew / Lipstick: Joe Fresh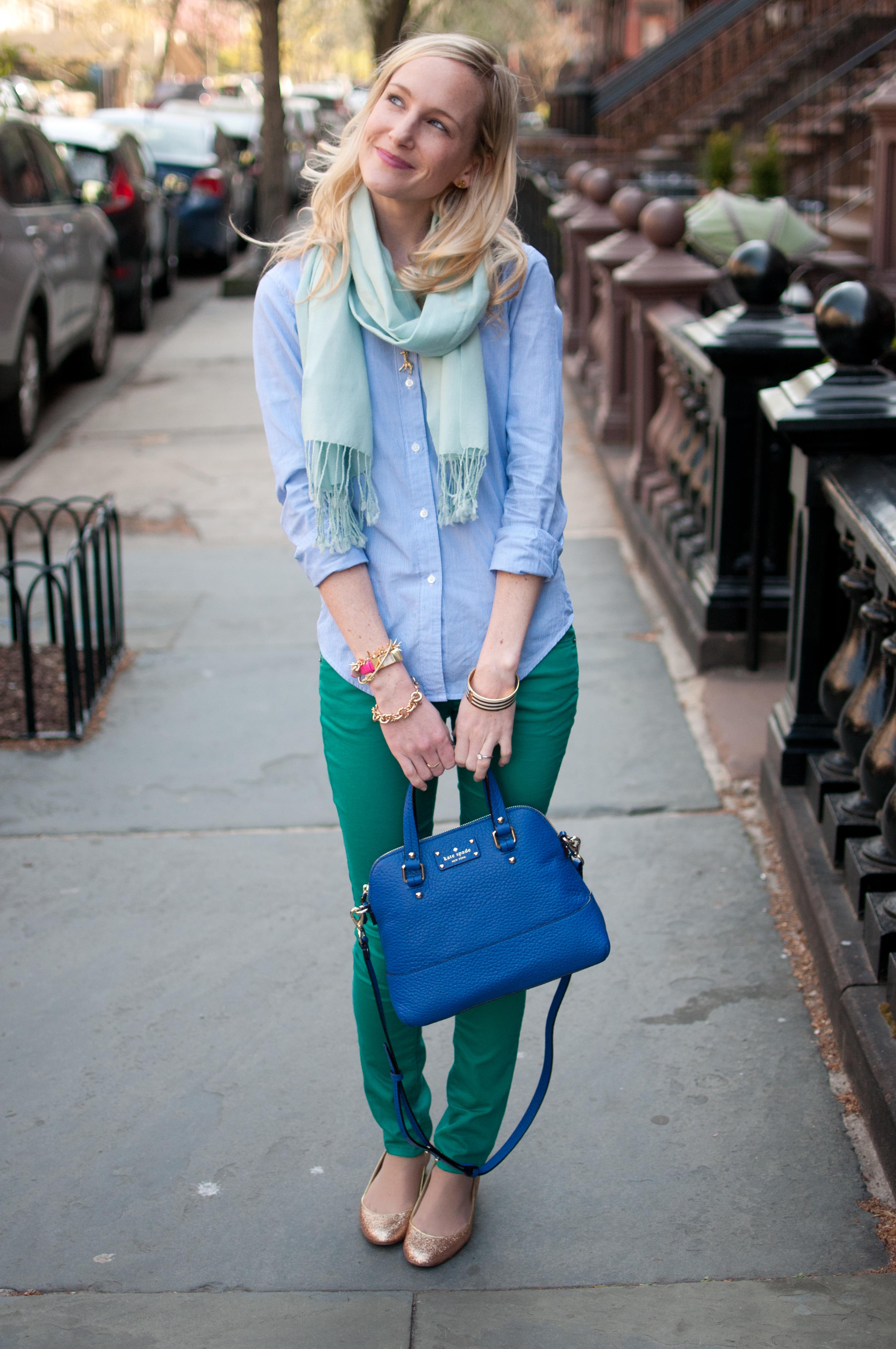 Seeing my friends has been particularly hard this year, as Mitch and I have been really busy! This is part of the reason I'm so excited for wedding season to begin. Ours kicks off next weekend, with two weddings back to back. I can't wait to see everyone! And I can't wait to see my best friends marry the loves of their lives.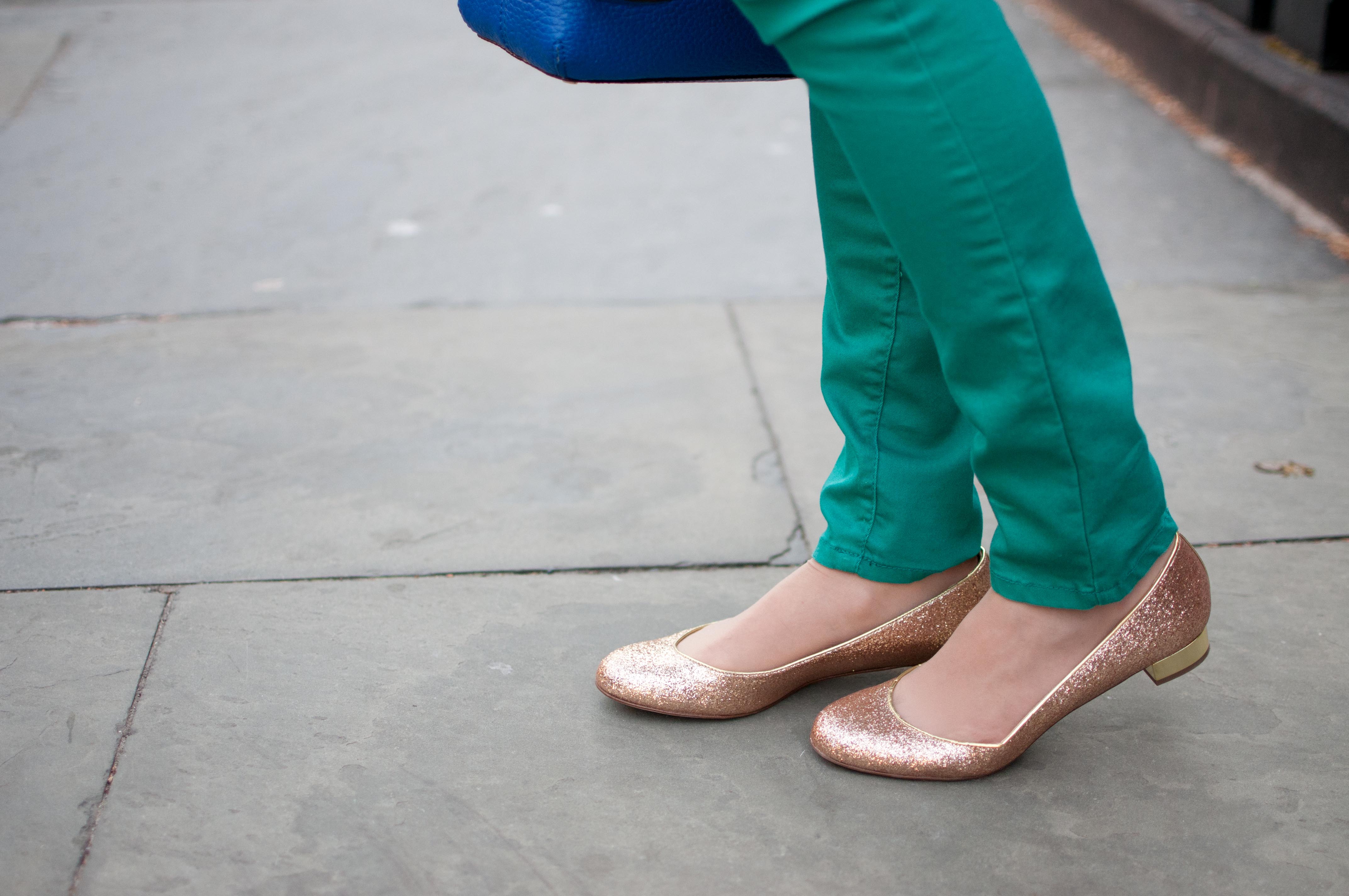 Tomorrow morning I'll head up to upstate New York (and when I say "upstate," I mean a town north of the city ;)). I'll be attending a bridal shower and bachelorette party for one of my very best friends, Darby. Think country music and bonfires. Totally my speed! I love Darby so much, and I love the guy she's marrying. (Like Mitch and me, they met at our school. Ah, teacher love.) I have a feeling I'll have a pretty significant post about their wedding in August, as it's in a beautiful renovated barn in the woods (swoon), Darby's bridesmaids are wearing J.Crew dresses, her dress is out-of-this-world gorgeous, I'm snap-happy when it comes to wedding photos, and I love them both to pieces.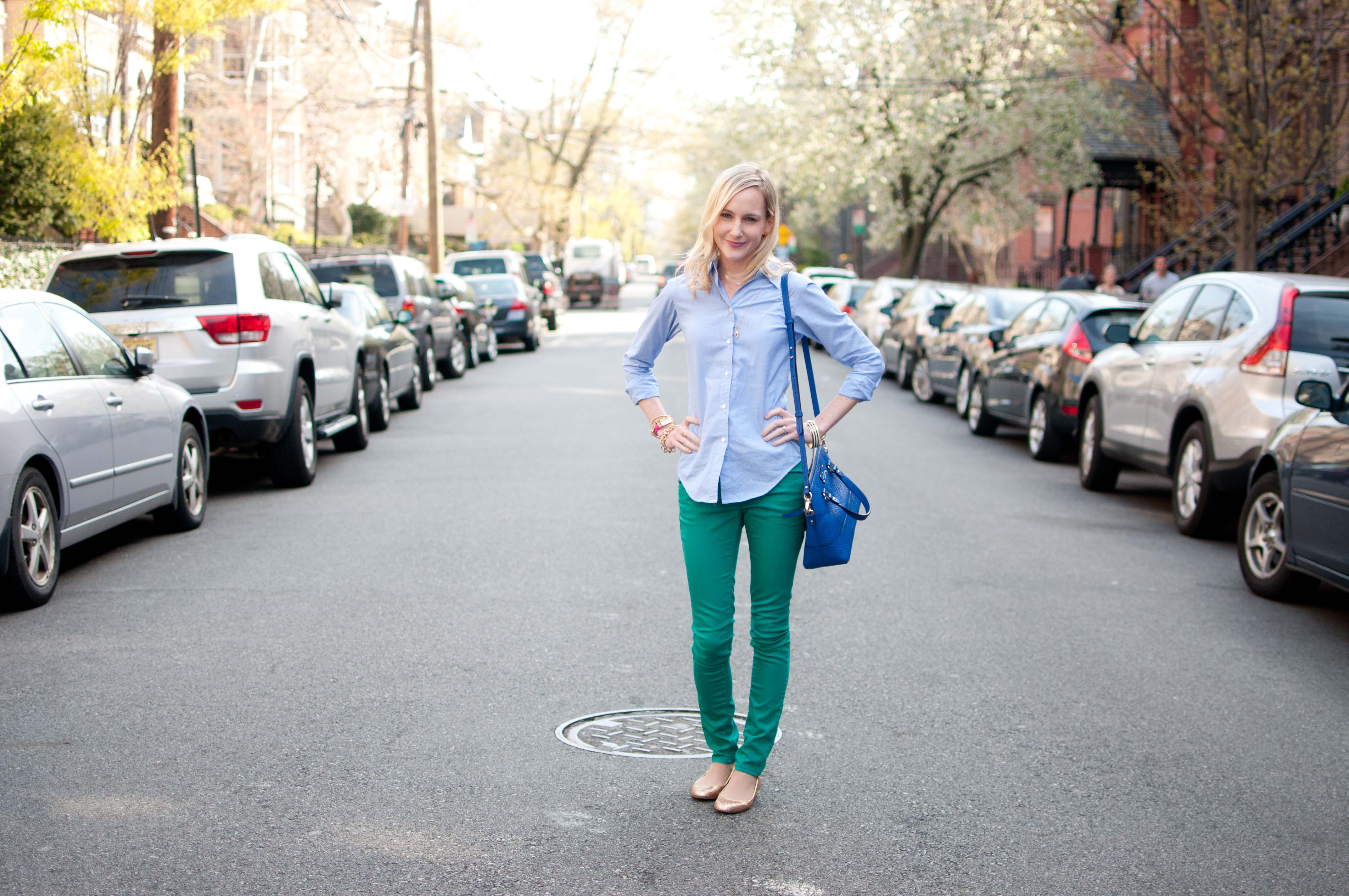 Anyway, back to fashion. Since I was recently featured on La Petite Pear's blog (so honored!), I thought I'd share the full outfit from that post! If you haven't already checked out La Petite Pear, please do. I love it. Sam is fantastic, has a great sense of style, and she features a new blogger every week for her "Fashionistas in Flats" series. I've found a ton of incredibly stylish bloggers through her. So fun!
I should also mention how much I'm in love with these J.Crew Janey glitter flats I'm wearing. Heels can sometimes be impractical for a city girl, and therefore good flats are nothing short of imperative! Sadly (haha), though, we usually end up in one or two pairs of flats that we know our feet can stand for miles of walking. Lately I've been trying to branch out, leave those beaten-up old shoes behind, and let my feet party. I've been going for flats that have a bit of a punch to them (okay, more than a "bit" of a punch. ;)), whether they're in bold colors or completely blinged out. But seriously. Adding some glitter or sequins to an outfit can really liven up a look! These particular Janey glitter flats are sold out, but you can find similar styles here by Kate Spade (On sale!), here by B.C. Footwear (Save!), and here via Amazon (Save!). If you just love the look of J.Crew's "Janey" flats with those gorgeous chunky heels, try styles here (On sale!), here (On sale!) and here!
Shoes: J.Crew (Sold out), similar here by Kate Spade (On sale!), here by B.C. Footwear (Save!), here via Amazon (Save!), and J.Crew "Janey" flats here (On sale!), here (On sale!) and here / Brown striped bracelet: c/o Henri Bendel / Jeans: Target (On super sale!), similar here and here, too / Bag: Kate Spade, also available here, same style in navy/white here, and same style in additional colors here / Shirt: Gap, similar here, here, here and here / Watch: Kate Spade, in gold and black here, and in rose gold here, and in gold here / Necklace: J.Crew Factory / Scarf: J.Crew, similar here (In tons of colors!) / Other bracelets: Stella & Dot, J.Crew Factory and C.Wonder, similar here (Obsessed!) and here (Ring version) / Earrings: J.Crew / Lipstick: Clinique