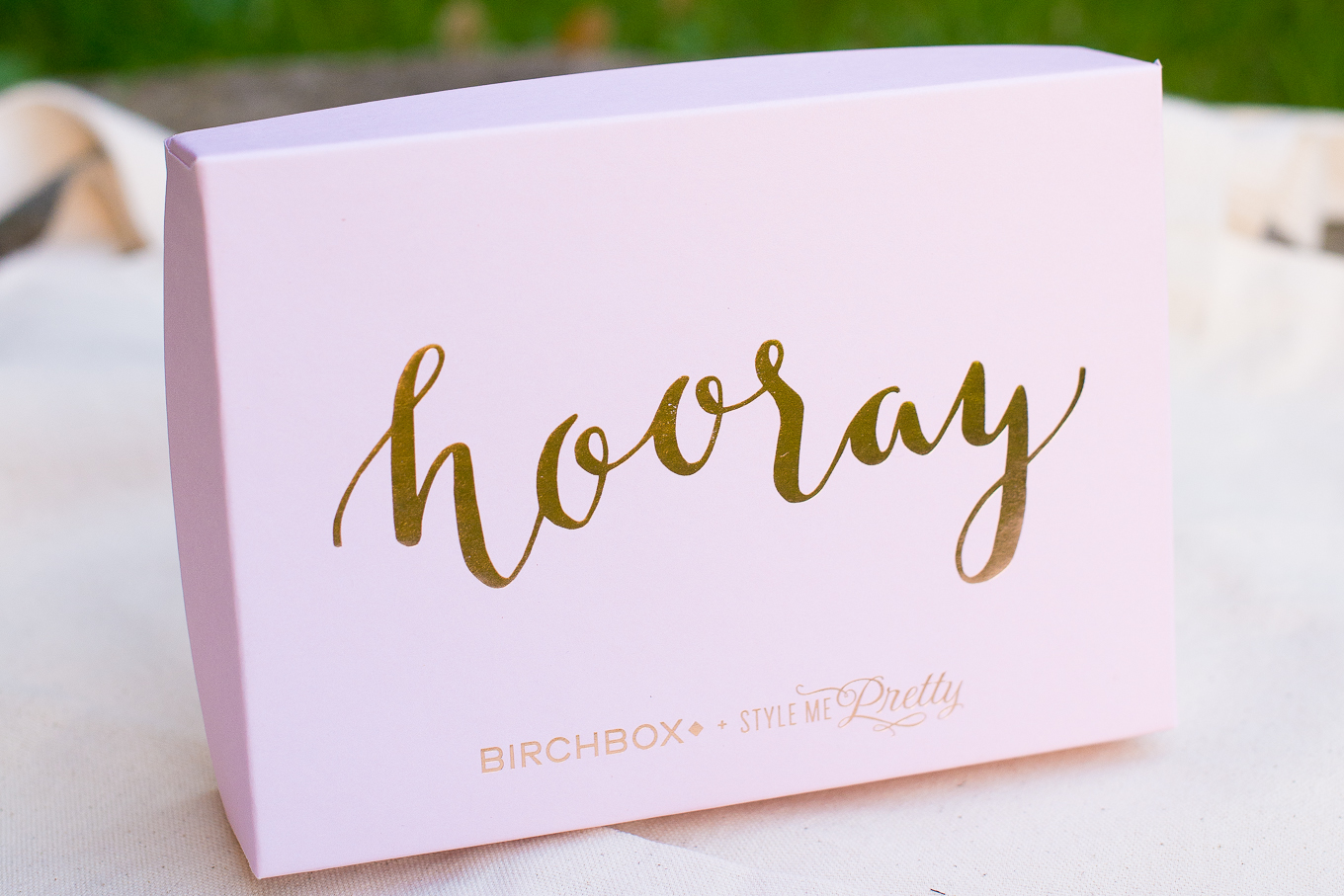 Check out today's Style Me Pretty Birchbox Post, Featuring Kelly in the City!
Oh my goodness. My brother's wedding is next weekend. I remember the couple of weeks leading up to my own wedding: I just couldn't comprehend that the day we'd been planning for a year was finally upon us. I experienced feelings of excitement, nervousness and joy all at the same time… and relaxing, sitting still and falling asleep were nearly impossible feats. ;)
My future sister-in-law, Kim, is probably the most relaxed bride-to-be you'll ever meet. She doesn't obsess over every little detail like I did, or worry about red wine being spilled down her back. (Seriously—it was my biggest fear. A cabernet-loving guest goes in for a hug, and BAM. Dress ruined. I've never seen this happen nor did it occur on my wedding day, but my family and friends still joke about how often I talked about it. Basically, I think red wine should be banned from weddings.)
Still, even the calmest brides-to-be can use a little pampering. Which is why (surprise!) this "I Definitely Do" wedding-themed Birchbox—a collaboration between Birchbox and Style Me Pretty—should be arriving on your doorstep today, Kim. :)
The "I Definitely Do" Birchbox is filled with all kinds of beauty essentials that'll make getting ready for the big day easy. And while I chose to give the box to the bride, I also think it would make for wonderful gifts for mothers-of-the-bride, mothers-of-the-groom, bridesmaids, and guests who have a ton of weddings to attend. (Two years ago, I had seven weddings in a summer. Seven! The struggle is real. Definitely could have used this back then!)
Some of my favorite beauty samples inside the "I Definitely Do" Birchbox: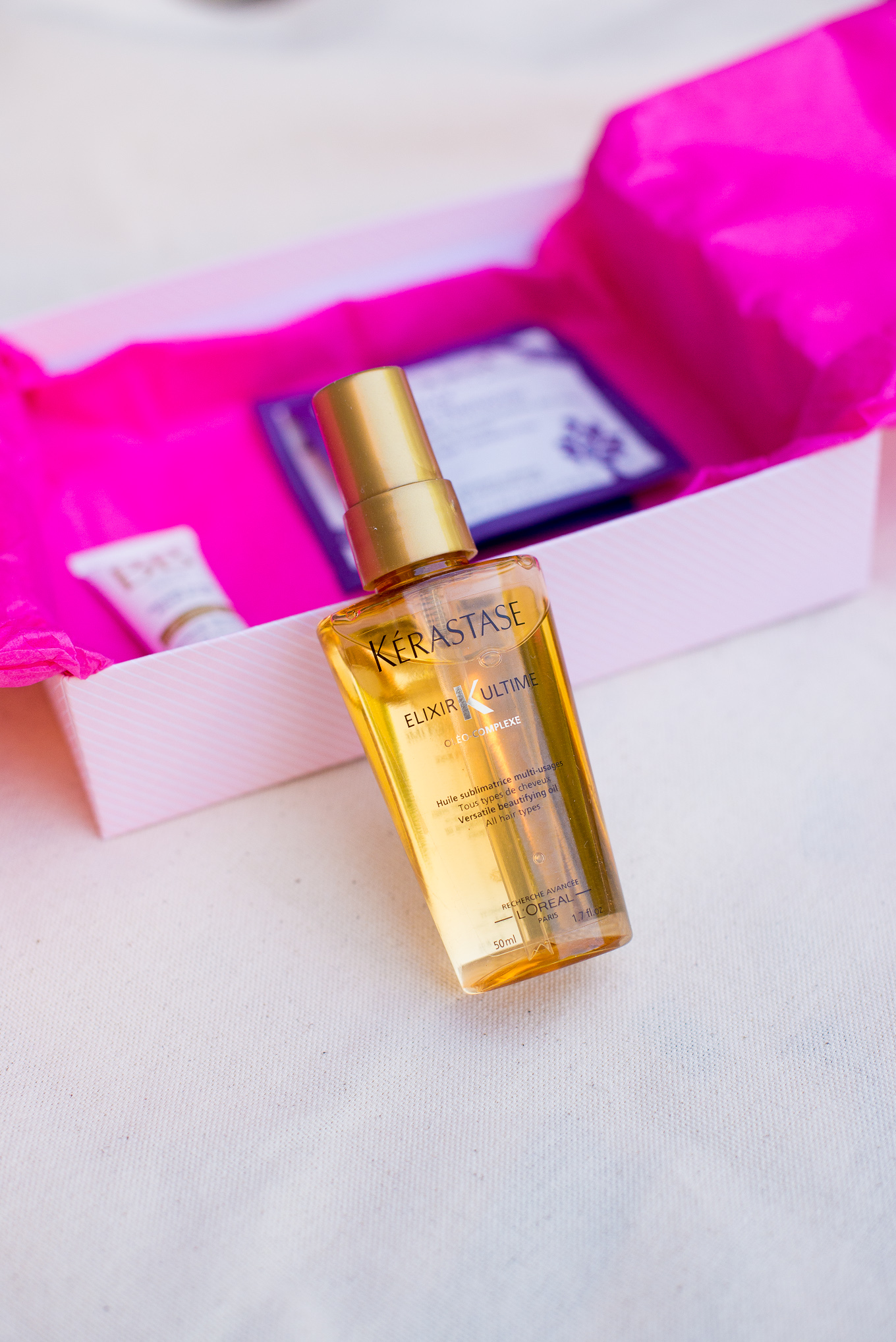 Kerastase Elixir Ultimate, which is a lightweight, nutrient-rich oil meant to leave hair glossy and ready for photos. I've been using it for the past two weeks, and it's definitely made my frizzy locks a bit more manageable in this wonderful-but-frustrating humid weather we've been experiencing! While you can work it through your hair before shampooing, I've been applying it onto my dry hair. It works wonders!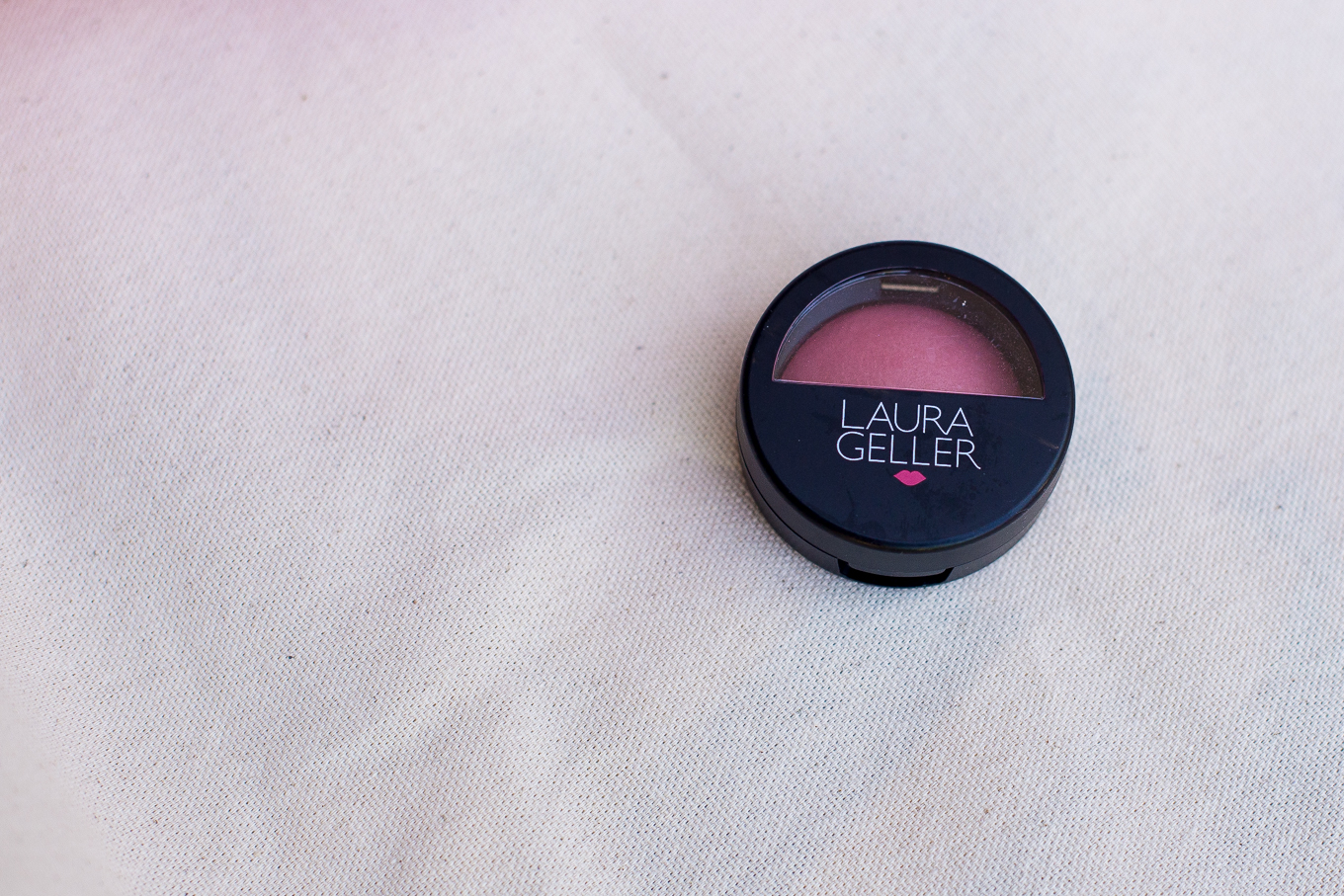 Laura Geller Beauty Baked Color True Blush, which gives me a really nice glow and doesn't wear off. It looks super natural, and is easy to apply with fingers or a brush. I'm 100-percent giving up my old blush in favor of this one! The best part? It's perfect for day-to-day wear, too.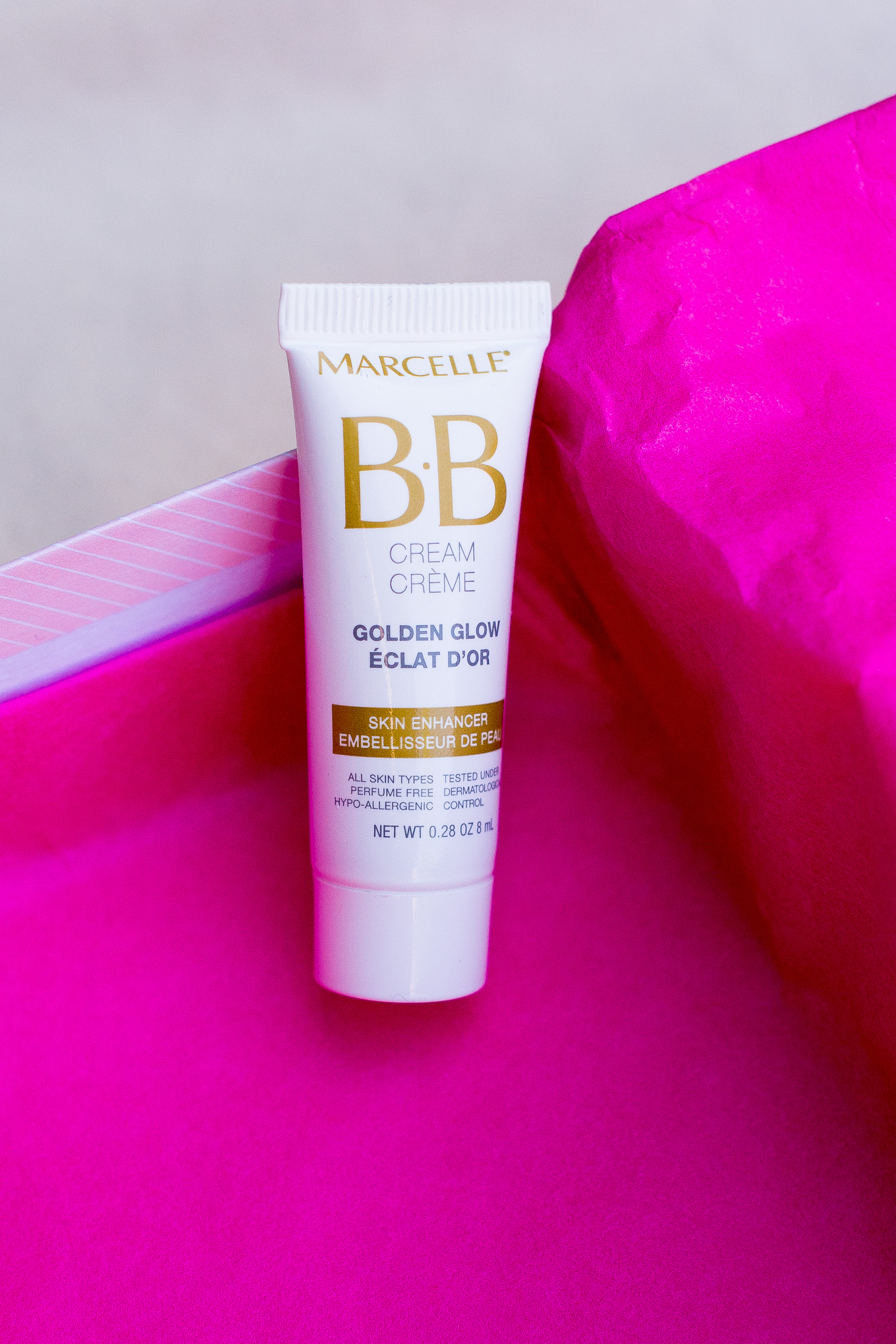 Marcelle BB Cream Golden Glow, which is made for all skin types. When I first opened it, I thought there was no way it would work for me, as my skin sparkles in sunlight. (#vampireprobs) But it did work, and I love how even it makes my skin tone! It's rich in antioxidants and aloe, and it gives my skin a dewy look. Love it.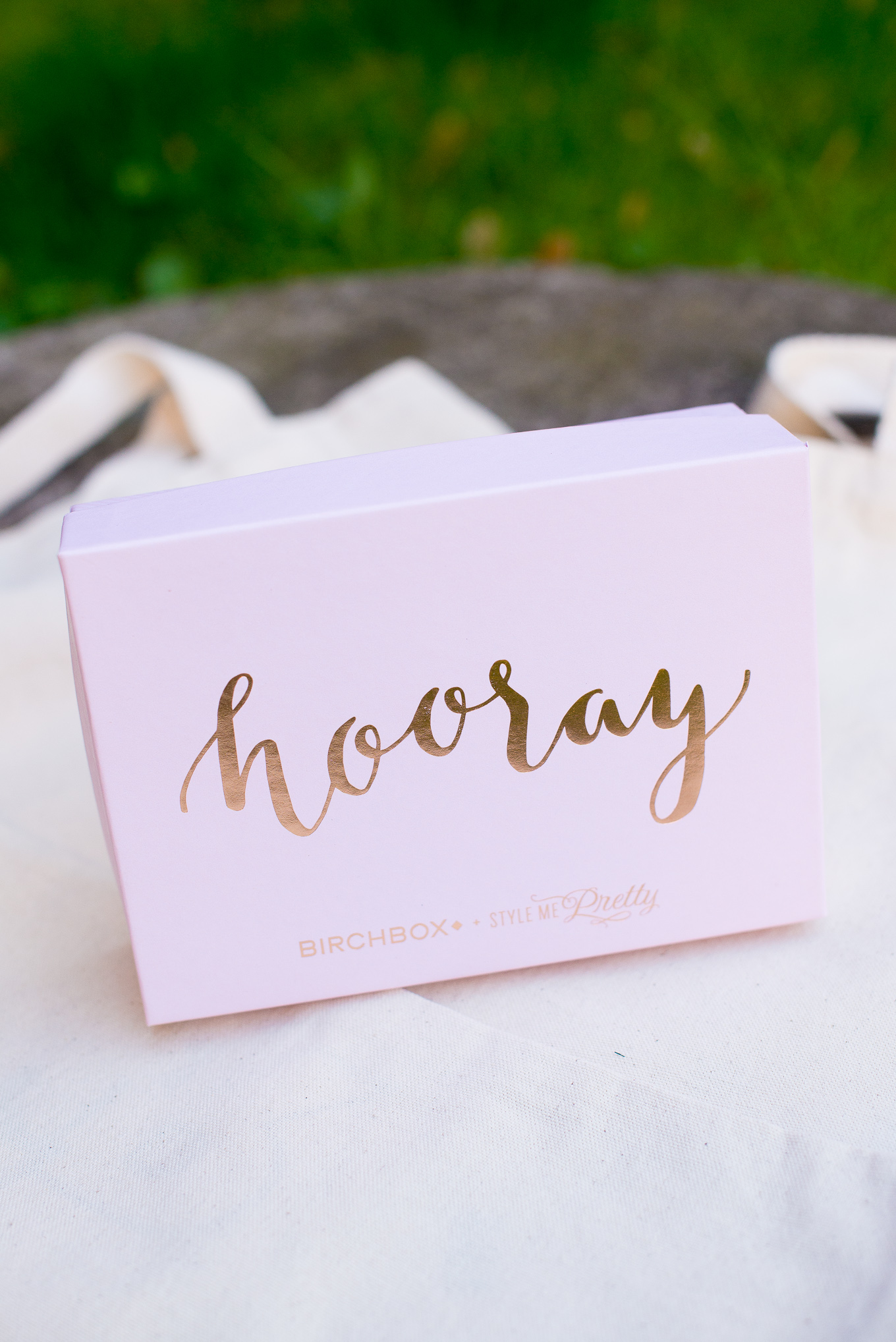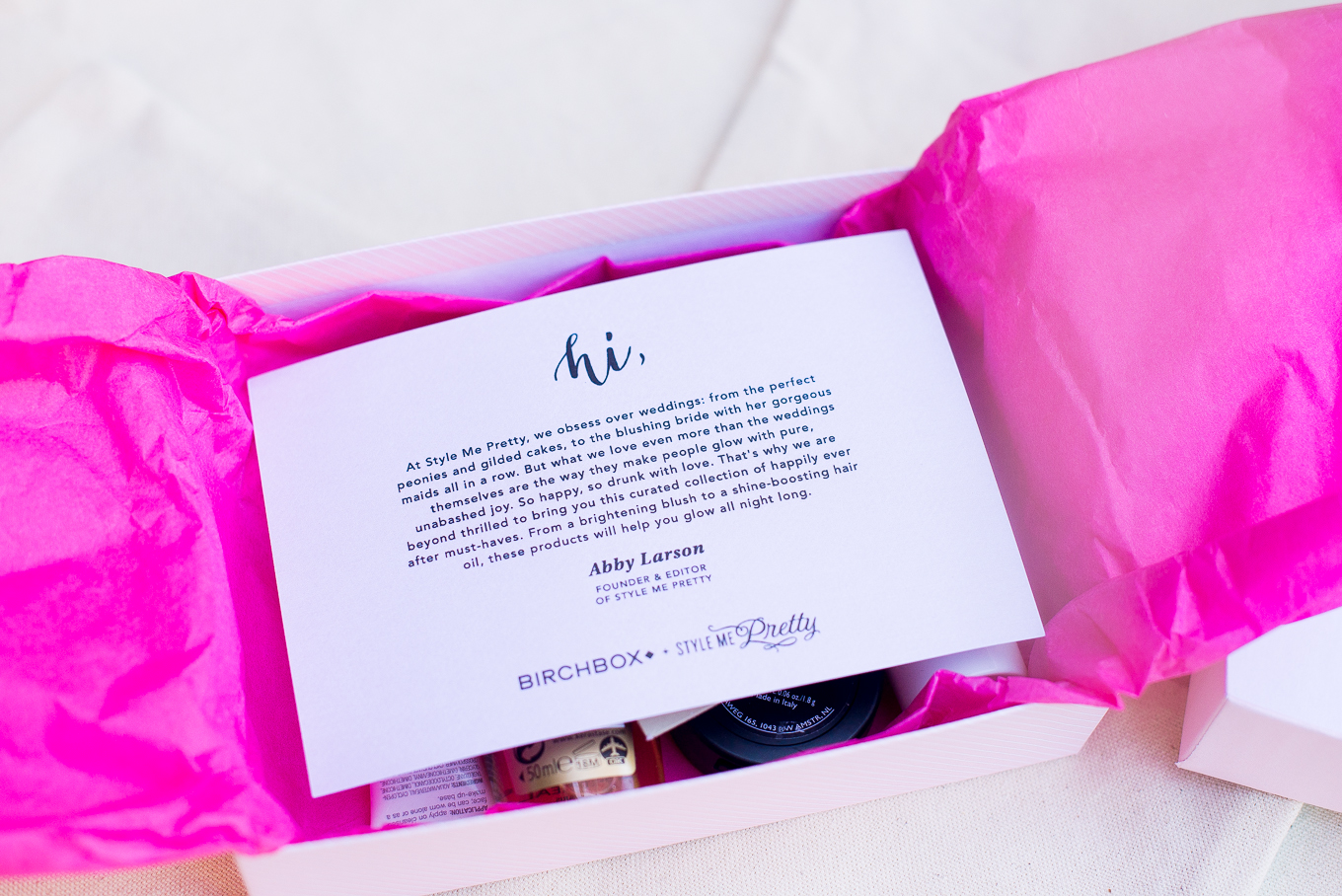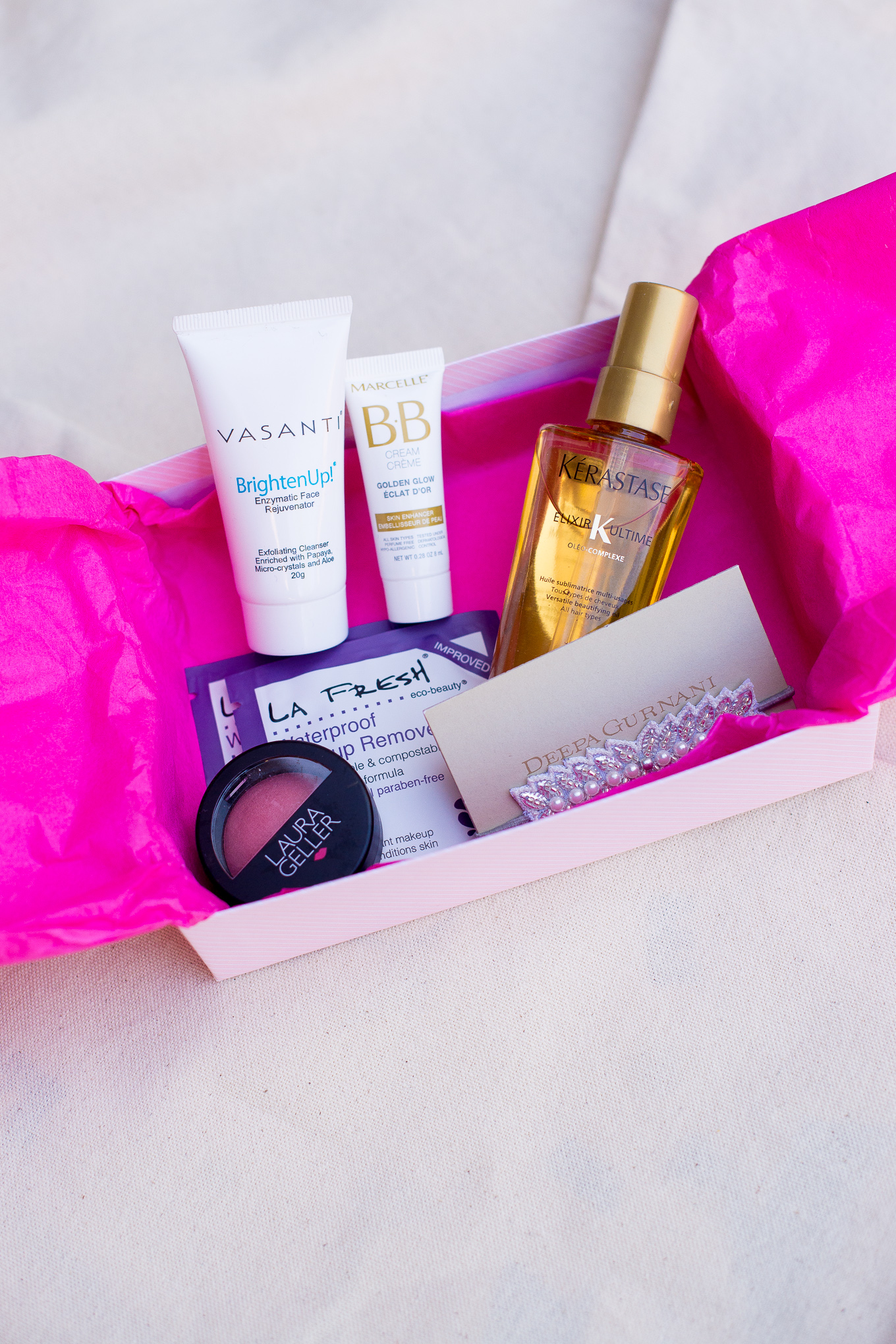 Other products include LA FRESH Waterproof Makeup Remover, Vasani Cosmetics BrightenUp! Enzymatic Face Rejuvenator, and a gorgeous hair tie from Deepa Gurnani.
If you know a bride who could use some pampering, are a bride yourself, or are looking for the perfect gifts for your mother, future mother-in-law or bridesmaids: Subscribe to Birchbox and get the "I Definitely Do" box as your first box, or give a subscription to Birchbox as a gift!
And be sure to check out my Instagram so to join in an exciting giveaway. You could win an "I Definitely Do" box, the full sized versions of each of these products, and a set of bangles from Birchbox and Style Me Pretty!
Disclosure: Compensation for this post was provided by Birchbox via AOL Media. The opinions expressed herein are those of the author and are not indicative of the opinions or positions of Birchbox or AOL. Thank you for supporting the brands that keep Kelly in the City up and running!