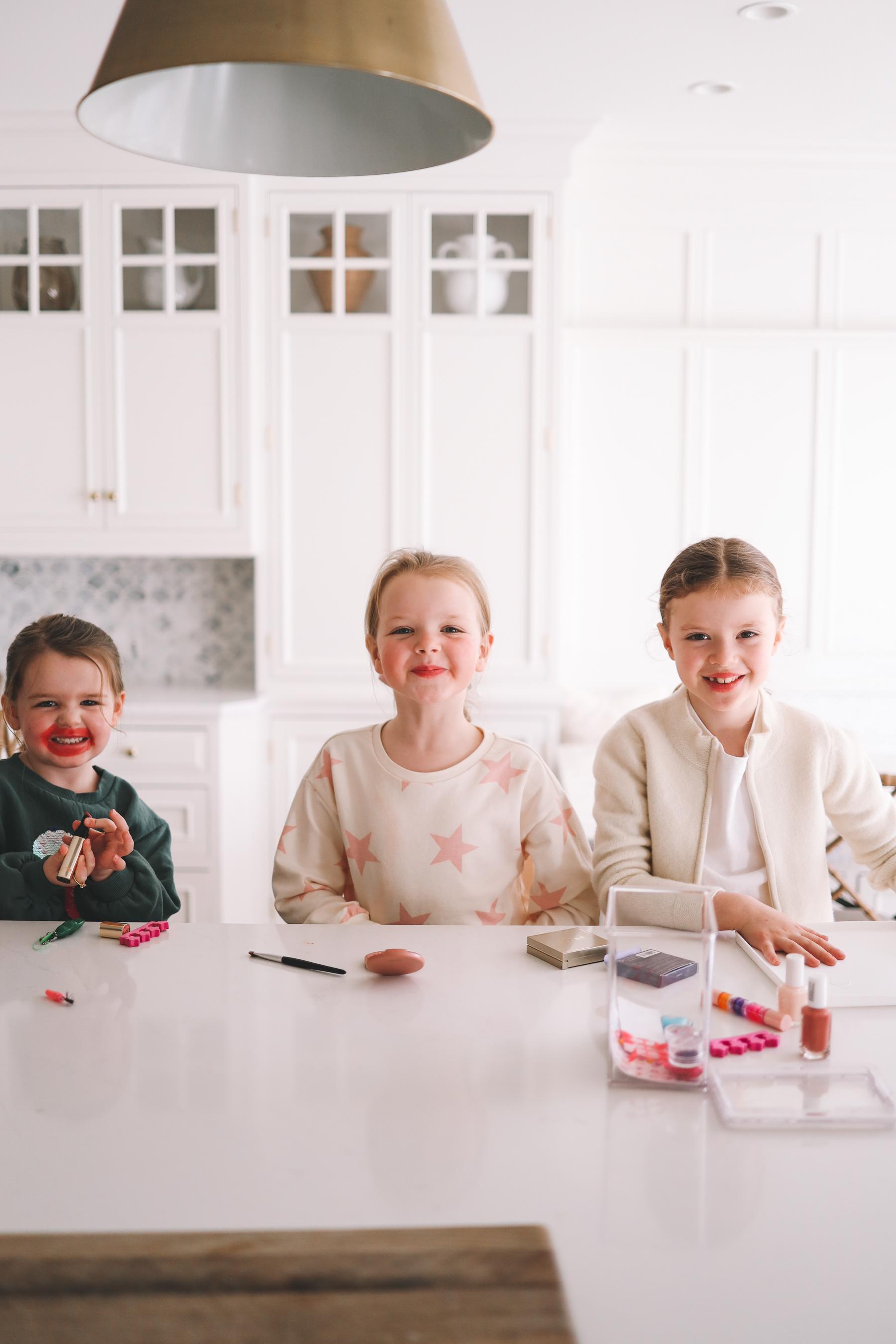 Instead of watching the Super Bowl last weekend, I made lip balm with the girls. 😆 And as a mom who isn't naturally crafty, I was shocked by A) how fun it was, and B) how quick and easy it was! (It seriously took all of five minutes.)
Here's how we did it:

Ingredients
Materials
Directions
In the microwavable-safe glass cup, combine the beeswax pellets, cocoa butter and grape seed oil.
Microwave for 15 seconds at a time, stirring in between, until fully melted.
Add the (optional) vitamin E oil, flavor oil, pigment, and/or glitter. Stir until fully dissolved.
Use a pipette to transfer the liquid into the storage tubes or tins, and let harden.
Affix labels or stickers.
Ta-da! It was a great craft even for our three-year-old, who has a shorter attention span than our six-year-old. She stayed totally engaged, and was thrilled about how quickly she got to decorate and try out her concoction!