Chicago is an incredible, world-famous city that my family is lucky enough to call home.
We've lived in Chicago since 2015, when we moved to our forever home in Lincoln Park. Mitch actually spent half of his childhood in Chicago. So, when faced with the opportunity to move from New York to the Windy City, we decided to go for it! 
Admittedly, despite my familiarity with big cities, Chicago surprised me. There really is so much more to love than I ever could have imagined. Given its history, culture, and diverse community, it's no wonder that so many authors choose Chicago as the setting of their books. 
While some authors were equipped with plenty of autobiographical material, others were simply inspired by the well-known city and its stored past. Regardless of the reason, Chicago has found itself at the center of some pretty incredible books. 
These are 11 of the best books about Chicago. Each one guaranteed to teach you a thing or two about this place I call home.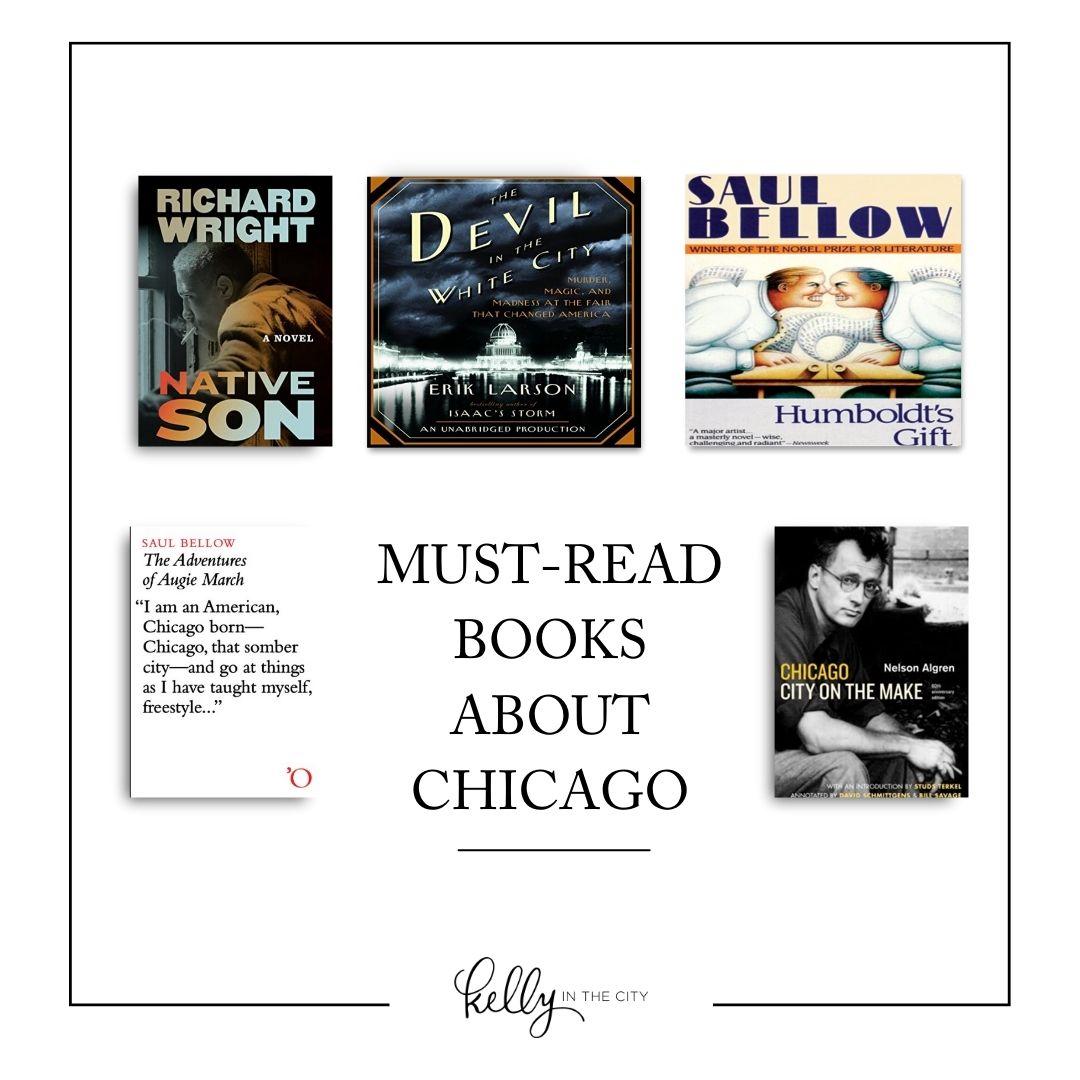 11 Best Books About Chicago
In The Jungle, a family of underpaid Lithuanian immigrants face the sordid and dangerous working conditions of "Packingtown" in Chicago. In "Packingtown," there are multiple slaughterhouses and meat-processing plants. 
The story follows the Rudkus family as they face one harrowing event after the other. All related to negligence and corruption occurring within the meat factories in the windy city. 
The Jungle was written and published in 1906, with the goal of disrupting America's meatpacking industry. Sinclair, a journalist and novelist, hoped that his book would promote socialism. However, readers were far too focused on his descriptions of filthy factory conditions. Conditions that often included tubercular beef and sausages that contained a stomach-turning amount of rat. 
The Jungle ended up having a meaningful, albeit unexpected, impact. In the same year, Congress went on to pass both The Meat Inspection Act and the Pure Food and Drug Act.
The House on Mango Street by Sandra Cisneros is a story in a collection of vignettes, as seen through the eyes of a young Mexican-American girl. In this beloved, critically-acclaimed novel, the girl, Esperanza Cordero dreams of escaping the predominantly Latina Chicago neighborhood she lives in. 
Through powerful "lazy poems" as Cisneros describes them, Cordero explores who she is and who she will become. All despite her environment's best effort to hold her back. This is one coming-of-age novel that leaves a lasting impression on readers of all ages.
Written in 1953, The Adventures of Augie March is now considered an American classic. Bellow, born in Quebec in 1915 then raised in Chicago, tells the story of Augie March. March, the narrator of the story, is a poor boy growing up in Chicago during the Great Depression. 
"I am an American, Chicago born, and go at things as I have taught myself, free-style, and will make the record in my own way: first to knock, first admitted."
March is a "born recruit" who, despite his availability, proudly rejects numerous occupations, deeming them unworthy. He encounters several companions who each add their own entertaining elements to the story. But it's Augie's admirable desire to strive for only the greatest that life has to offer that makes this book a great one. 
Native Son is a thought-provoking novel that centers around racial and economic prejudice. Inspired by his own upbringing as well as Chicago's history of racial divide, this book is every bit the noir masterpiece it's been described as.
Native Son tells the story of Bigger Thomas, a black man raised in the South Side of Chicago in the 1930s. Thomas gets a job working as a chauffeur for a wealthy white family. When tragedy strikes, the family's communist-sympathizing young daughter is accidentally murdered. Thomas then goes to extremes to cover up the crime. 
This one is a page-turner that takes a sobering look at the psychology of systemic racism in America – something that's still a problem today.
Chicago: City on the Make by Nelson Algren is undeniably one of the best books about the windy city. And if you've never read Algren's writing, you are in for a real treat. 
Chicago: City on the Make is a beautiful piece of work that takes you through 120 years of rich Chicago history, but from a perspective unlike any you've previously considered. So-called "nobodies nobody knows" lend their lenses to give you a truly unique look at the city so many people adore. Freed death-row inmates, hustlers, bar fighters, prostitutes, and more, give you the chance to see things through their eyes. 
Chicago: City on the Make was originally published in 1951. It was harshly criticized by the Chicago Chamber of Commerce for its negative portrayal of Chicago and its residents. But there's no denying that this book effectively portrays the problem still facing Chicago today: this gorgeous, vibrant city is burdened by brutality, violence, and greed.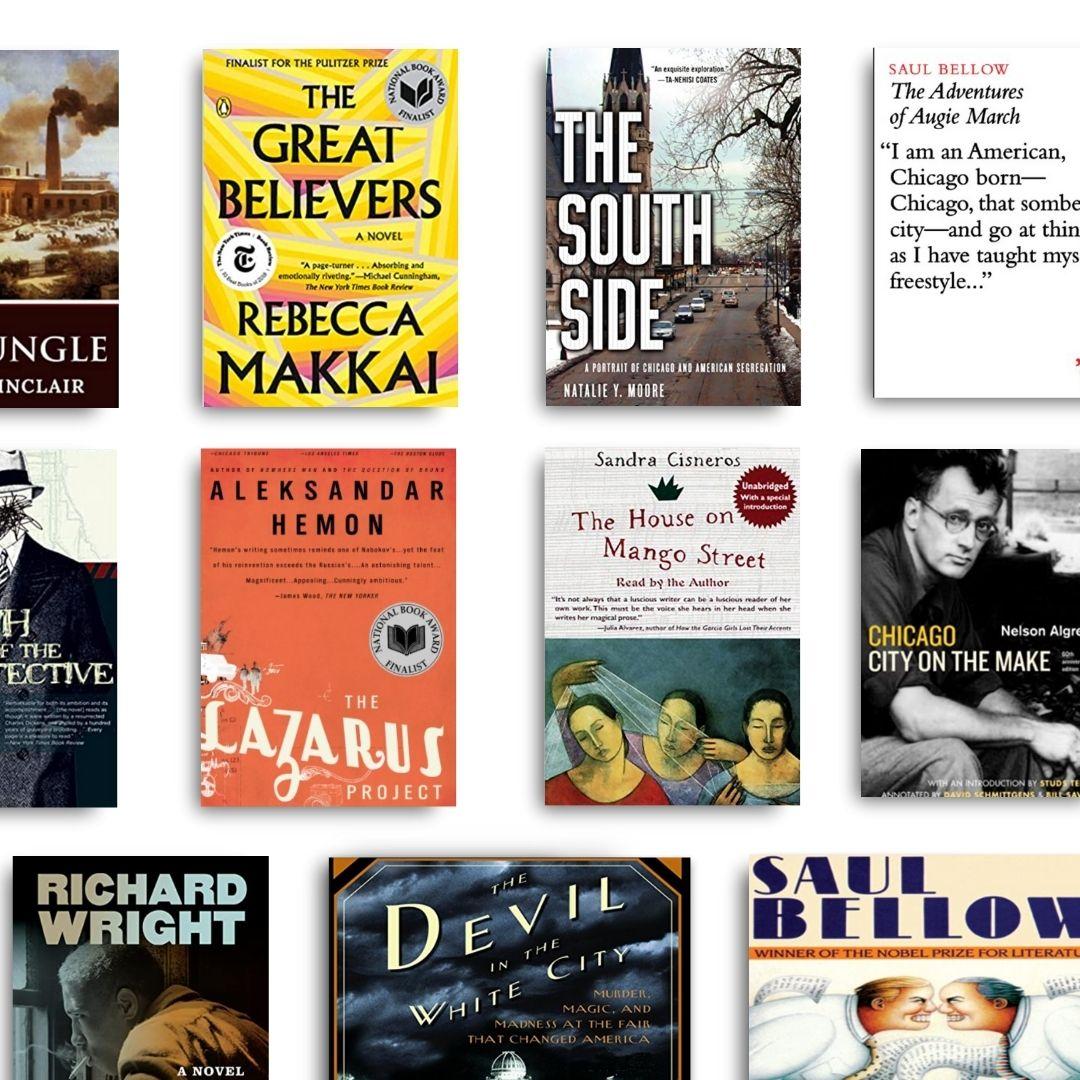 The South Side by Natalie Y. Moore was published in 2016 and soon after was recognized as one of the best nonfiction books of the year. This poignant novel takes a much-needed look at contemporary segregation in South Side, Chicago. 
Author Natalie Moore shines a light on the lives of people living in the city's South Side. In doing so, Moore effectively shows how much of an impact historic segregation has had on Chicago. While also recognizing the continued policies that support the system. 
The Devil in the White City by Erik Larson is a New York Times Best Seller that tells the true story of the 1893 World's Fair in Chicago and serial killer Henry H. Holmes. 
In The Devil in the White City, architect Daniel Burnham, with the help of noteworthy figures like Frederick Law Olmstead and Louis Sullivan, transforms grimey Jackson Park into the White City. Burnham was a famous city planner who was in charge of the design and construction of the World's Fair.
At the same time, HH Holmes, as he's commonly known, the great fair as a ruse. A ruse to lure woman after woman to their untimely deaths. Holmes is now one of America's most famous serious killers! And it all began with his construction of the World's Fair Hotel.
This book, which shares the details of true events and real people, will force you to look at the World's Fair in a whole new light.
The Great Believers by Rebecca Makai is a Pulitzer Prize finalist and multiple award-winning novel about friendship and redemption amid tragedy. This story takes place in 1980s Chicago and modern-day Paris. 
The story begins in 1985 with Yale Tishman, a development director for a Chicago art gallery. Tishman's career is just taking off, while the AIDS epidemic continues its carnage around him. He loses one friend after another until the only person Tishman has left is his friend's little sister, Fiona.
Thirty years later, we are reintroduced to Fiona, who is in Paris trying to find her estranged daughter who disappeared into a cult. While in Paris, Fiona is staying with an old friend who documented the AIDS crisis in Chicago as a photographer. Fiona must then confront the impact that the devastation had on her life and her relationship with her daughter.
The lives of both Yale and Fiona intertwine to tell a beautiful yet heartbreaking story about finding the good in the middle of a disaster.
Humboldt's Gift by Saul Bellow is another remarkable piece of work by the famed author. This novel won the Pulitzer in 1976. 
This award-winning novel follows the rivalry and friendship of two writers, Charlie Citrine and Von Humboldt Fleisher. When Humboldt is found dead in a run-down hotel, Citrine, is a successful writer but his personal life is in shambles. Citrine mulls over the life of his friend, as well as the connection between artistry and capitalism in America. It's ultimately up to Citrine to decide if the rights to an old screenplay, left to him posthumously by Humboldt, are a blessing or a curse.
The Death of the Detective by Mark Smith is one of the more undervalued books on this list. It was nominated for a National Book award when it was published in 1975. And, in my opinion, its descriptions of Chicago are among the best in existence.
In The Death of the Detective, a retired detective, Arnold Magnuson, is pulled into the hunt for a serial killer who might be connected to a years-old scandal. Magnuson's work takes him all across the city, which he hardly recognizes amid all the ongoing changes. 
No other author has managed to breathe so much life into the windy city via prose, as Mark Smith. This is a book that every Chicagoan must read.
The Lazarus Project by Aleksandar Hemon is every bit as meta as it is wonderful. It's the only novel from Aleksander Hemon, a MacArthur Genius Award winner, and it won the National Book Critics Circle Award.
The Lazarus Project shines a light on an Eastern European Jewish immigrant named Lazarus Averbuch. In 1908, Averbuch is shot by George Shippy, the Chicago chief of police. The interaction left people divided; was Shippy acting in self defense as he claimed? Very little evidence supports his suggestion that Averbuch was an anarchist assassin, but Shippy stood by his assertion.
Through the fictional character Brik, an Eastern European descendant working as a writer in present-day Chicago, we go back in time to find out the truth about what happened to Averbuch.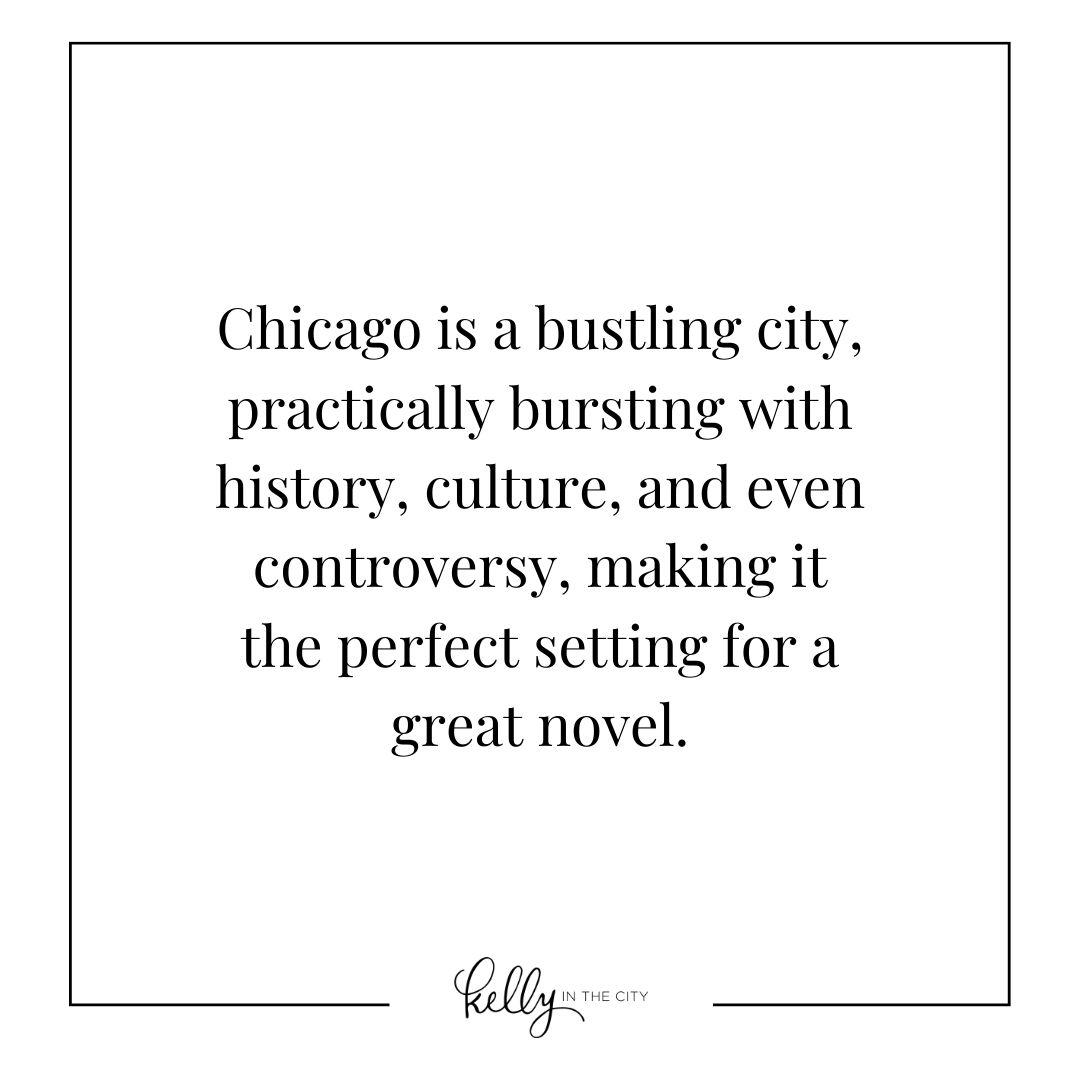 Chicago is a bustling city, practically bursting with history, culture, and even controversy, making it the perfect setting for a great novel.
If you're looking for a memorable book about the city of Chicago, you can't go wrong with any of the above mentioned books. Each novel offers a remarkable reading experience, whether you're a native Chicagoan or simply a lover of the windy city. More book recommendations from Mitch and I HERE. 
You can read more about life in Lincoln Park, Chicago and check out more of my favorite things on the blog.