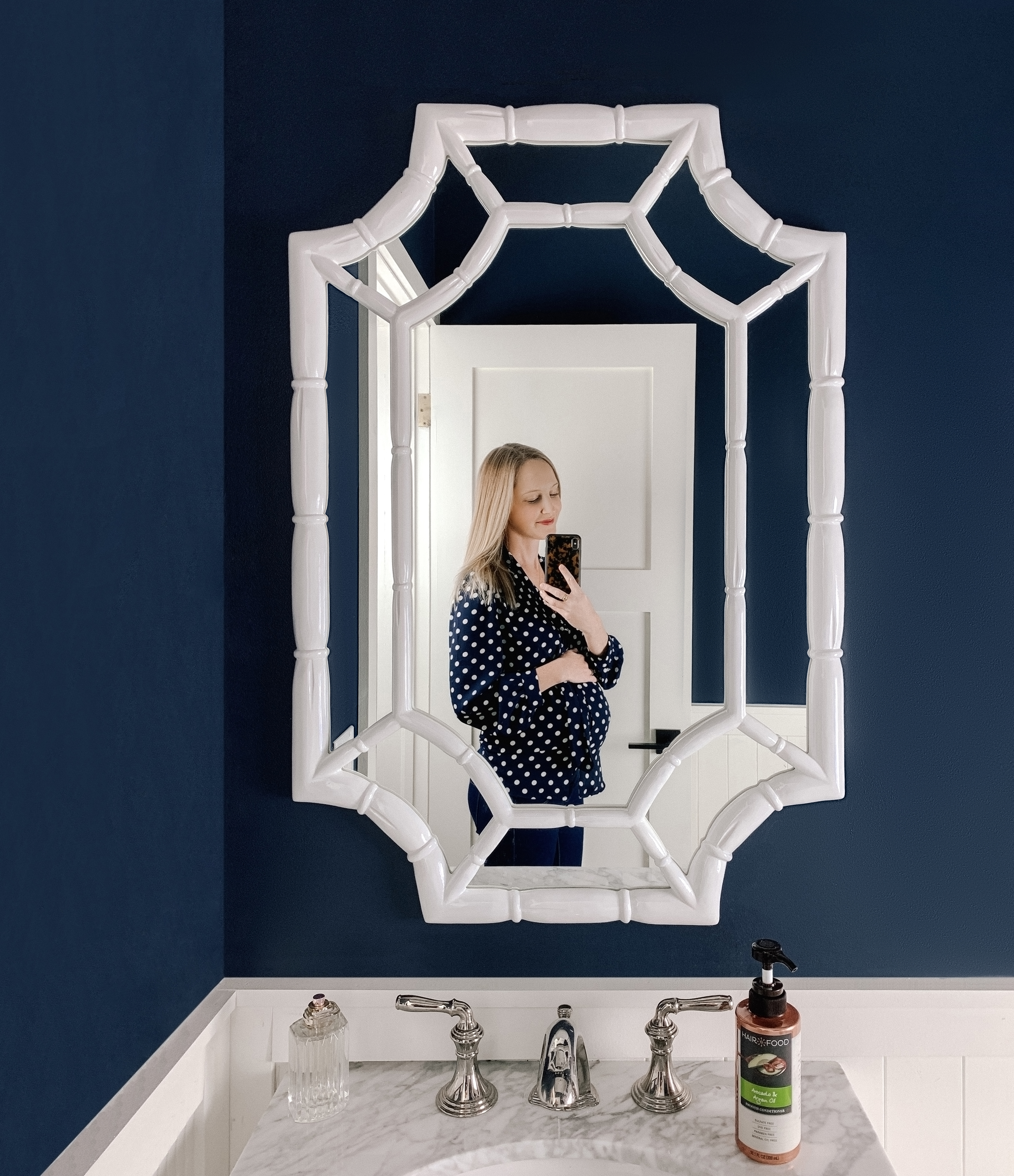 Hair Food "Smooth Collection" Avocado & Argan Oil Shampoo and Conditioner / Polka Dot Top / Jeans / Tortoise Phone Case / Similar Red Pumps / Mirror
After many years of being upset about my fried locks, I'm finally in a good place with my hair! No, I'll never be one of those girls with long, luscious locks that curl in ringlets that bounce, tangle-free, with every step. ;) But my hair is thicker than it's been in at least a decade; it's softer than ever; and, most importantly, it's healthy.
All hail giving up bleach and flat irons! 😂
Now that I'm nearly in my third trimester of this pregnancy, I'm loving my hair even more. When pregnant, higher levels of estrogen typically make for accelerated hair growth and way less shedding. It can even get shinier! There are lots of unpleasant parts that come along with being pregnant, but this is one that I love.
Unfortunately, though, most women–myself included–experience somewhat significant hair loss after giving birth because those estrogen levels naturally drop. It doesn't mean that you're vitamin-deficient; it's just a hormonal thing, and it's your hair simply "going back to normal."
Still, it can be a little traumatizing. While continuing to take prenatal vitamins can help, it's also important to use the right products, and keep your hair moisturized–both before and after the baby comes. When hair is dry, it's far more likely to break off.
A while back, Hair Food–a brand that specializes in affordable, all-natural haircare products–reached out because I kept talking about how I hadn't found a reasonably priced shampoo and conditioner that actually did good things for my hair. I won't lie; I was excited. :) So much has changed over the last year now that I have healthy hair, and I'm always pumped to try new stuff that doesn't break the bank. And stuff that's sulfate-, paraben- and dye-free? Sign me up. (No mineral oils, either!)
Hair Food sent me a bunch of products to test, but my absolute favorite was the "Smooth Collection," made with avocado and Argan oil. My in-laws were in Morocco last year and brought me back Argan oil because they know how crazy I am about my hair–so sweet, right?!–and I've been astounded by how much of an impact it makes in terms of smoothness and moisture. But man: is it easier to use when it's mixed into your shampoo and conditioner!
Hair Food's shampoo and conditioner–$7.99 each at Target–is designed to smooth and nourish hair for soft, "touchable hair," and that it does! I really can't believe how soft my hair is when I use it considering it's February in Chicago… and considering Hair Food doesn't cost an arm and a leg. And considering it's easy to find at local stores! (Btw: the Smooth Collection also includes a mask and a standalone oil.)
If you're interested in trying Hair Food, you should know that there are three other collections:
Which one would suit your hair best?!
Other ways to care for your hair during and after pregnancy:
Continue taking prenatal vitamins.
Eat well. (Protein and iron-rich foods are encouraged!)
Use a wide-toothed comb.
Try not to wash every day.
When possible, let your hair air dry.
Skip the chemicals. (If you highlight regularly, try balayage as it allows you to go much, much longer!)
Don't use hair ties that pull.
Massage your scalp to promote circulation and growth.
Get enough sleep and minimize stress.
Anything I missed that's worked for you?! Let me know! <3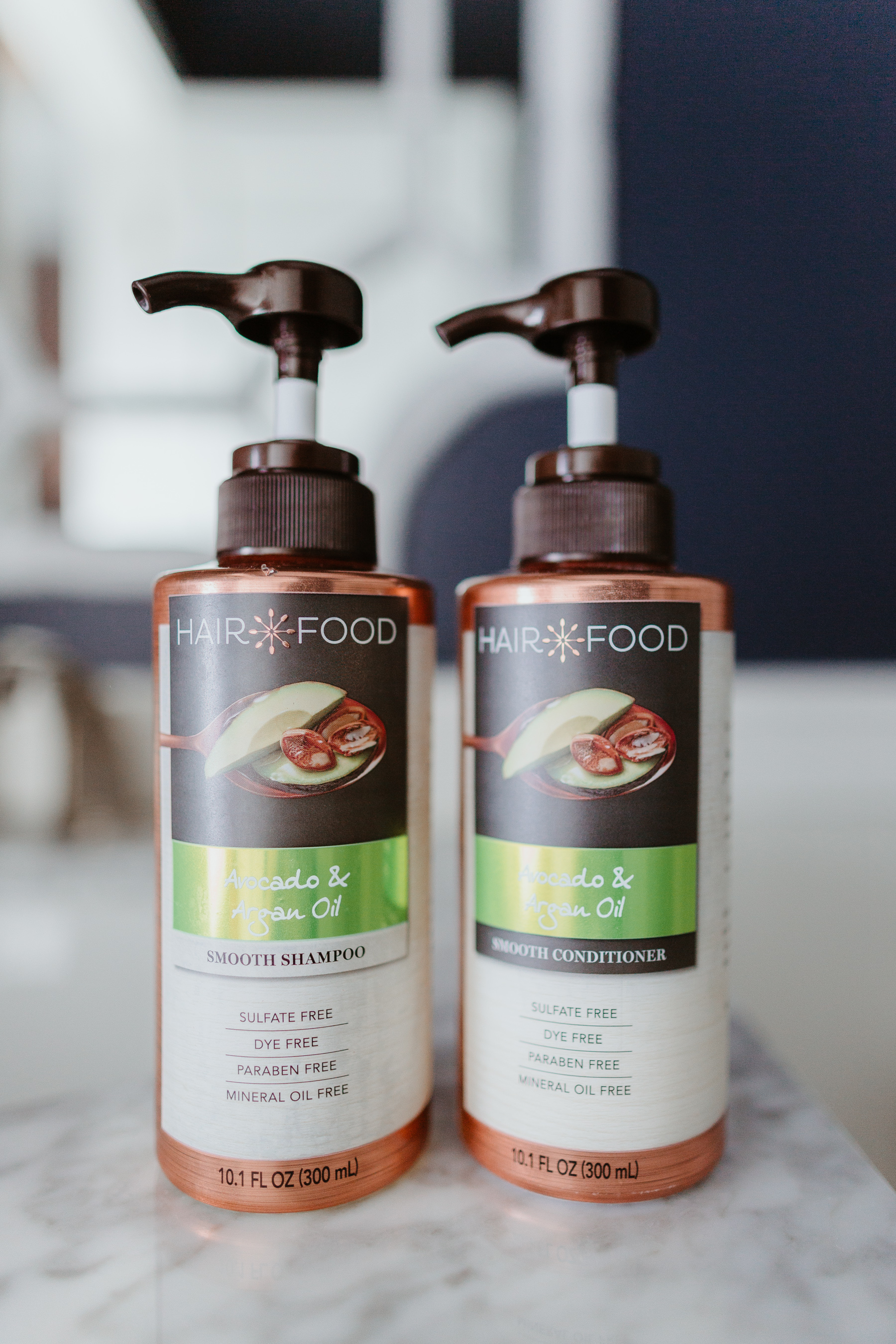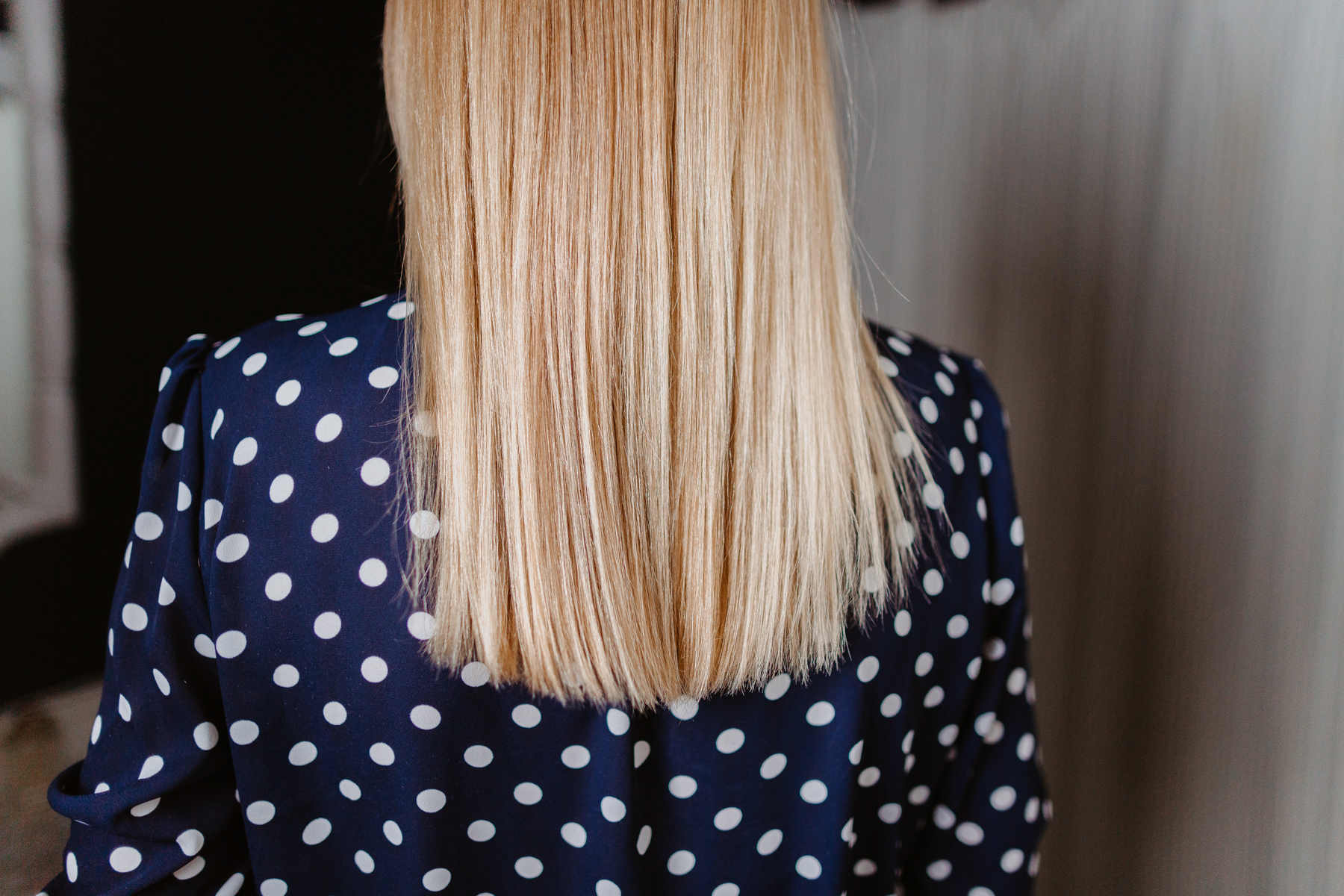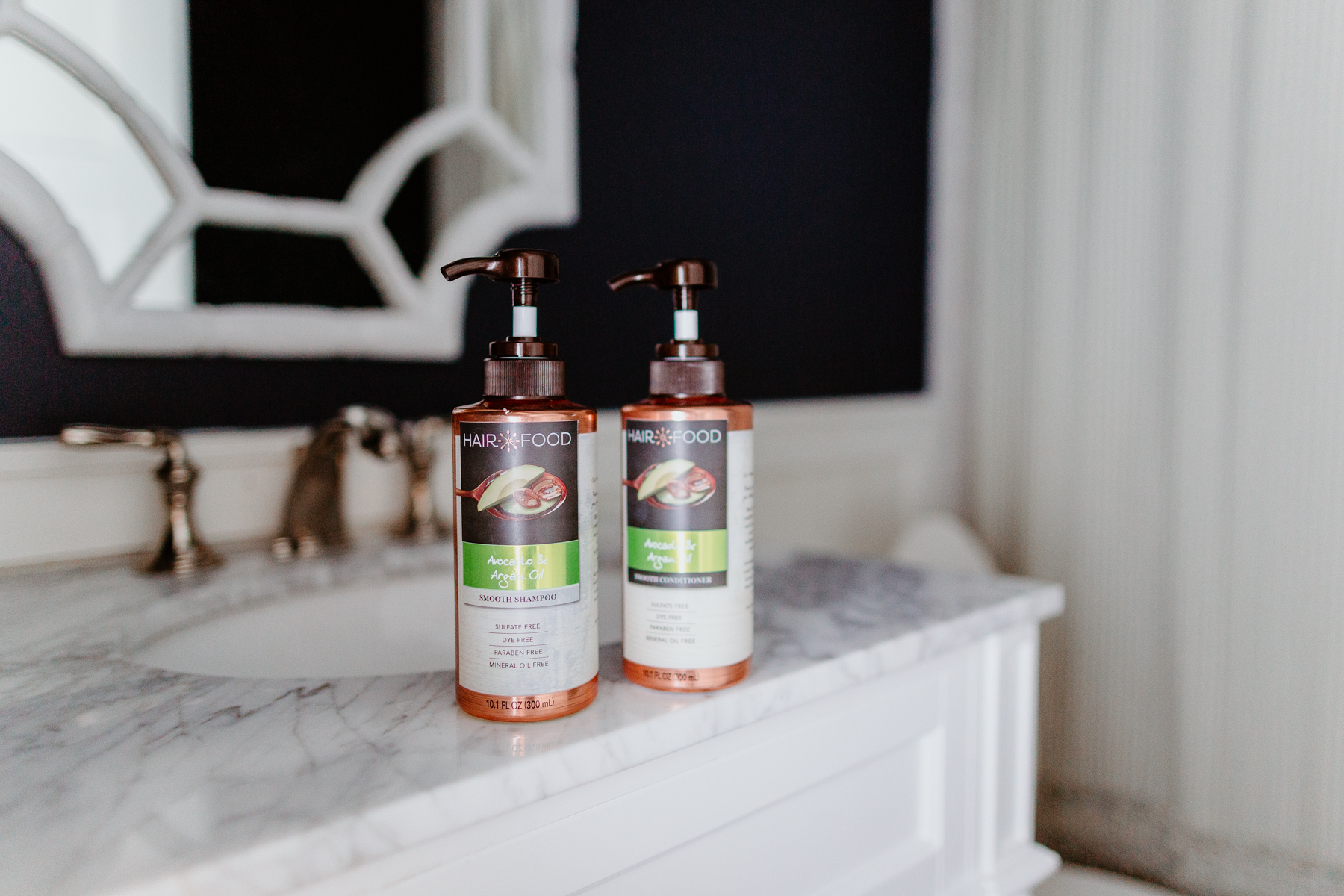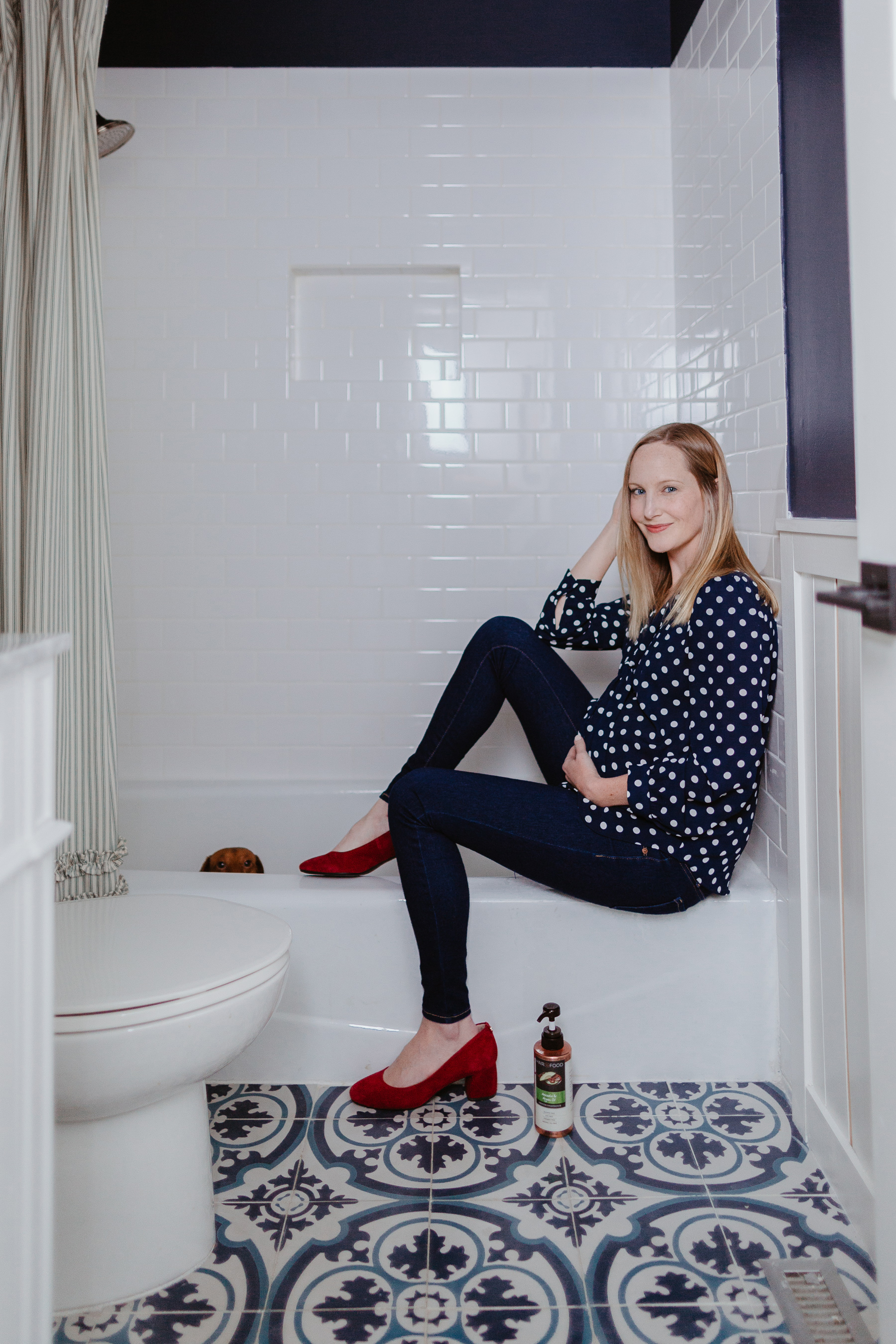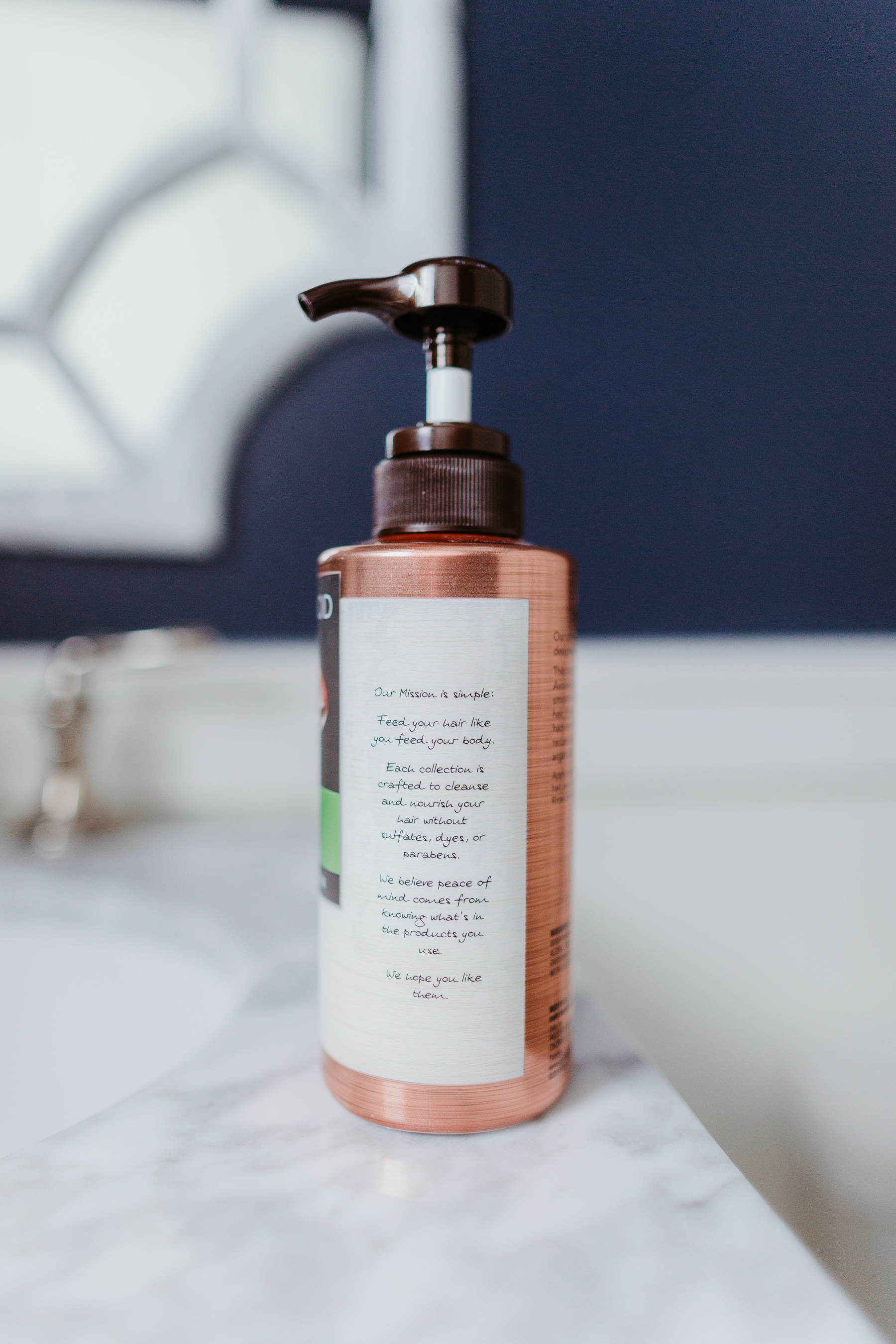 This is a sponsored conversation written by me on behalf of Hair Food. The opinions and text are all mine.