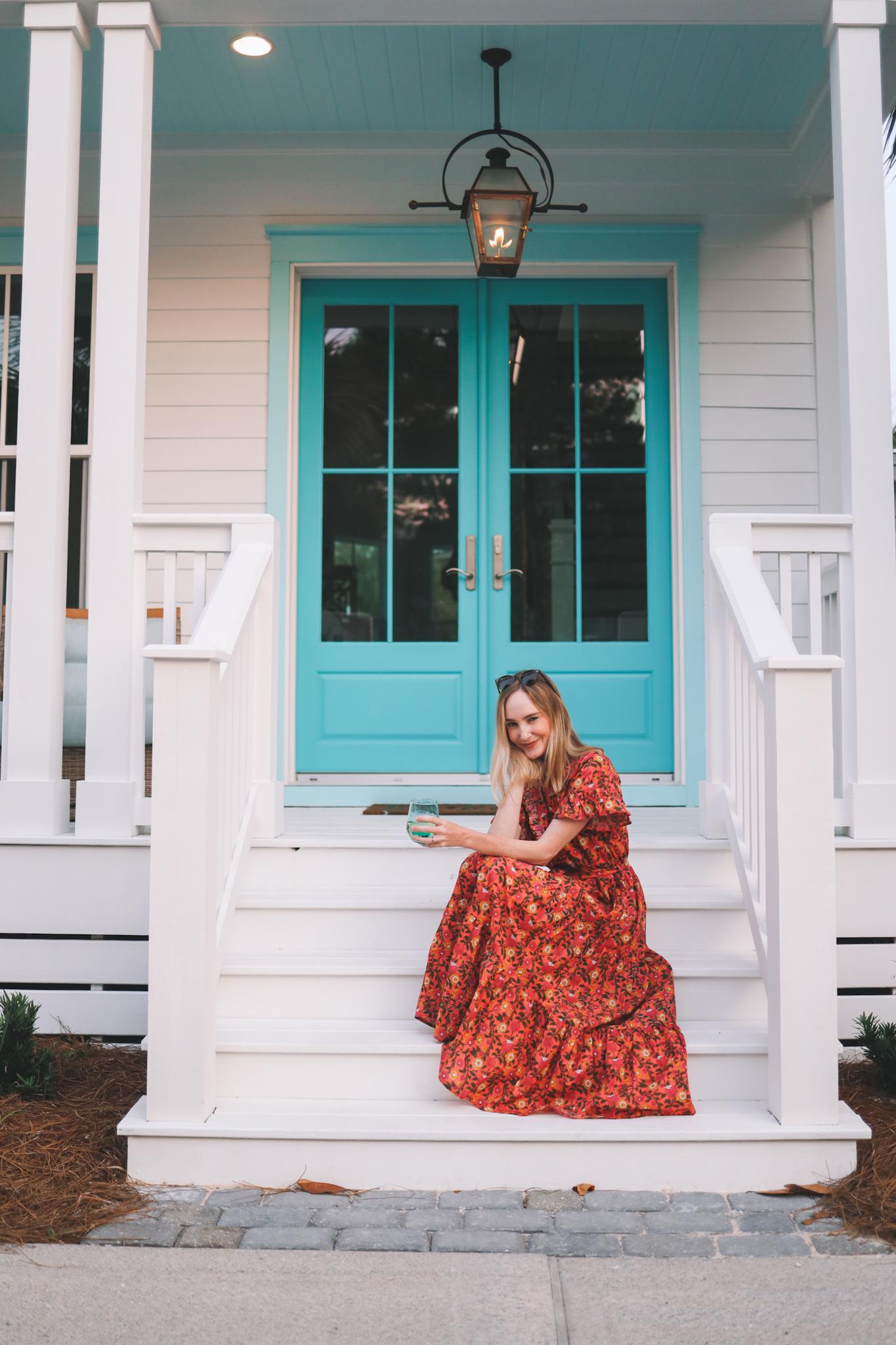 Mille Victoria Dress / Jack Rogers Padded Sandals / Dana Rebecca Necklace
I was off the color wagon for quite the long time, but I suppose the combination of my parents' brightly colored home and them summer temps in Chicago helped me get right back on. 😉 All in, Friends. All in!
I had my eye on this dress for a while, and while it was an investment, it brings all the joy—and I fully intend on wearing it to all the things this summer. I just feel so happy when I wear it. (It has pockets, too!)

I have a couple of Mille dresses, both of which I purchased on sale. Loving that the print you see here is available in different styles, and a few are marked down!
The particular dress I'm wearing is the Victoria, but it also comes in a shorter version called the Violetta as well as a shirt version called the Vanessa. In my experience, the Victoria runs quite large; I definitely needed to go down a size so as not to appear swallowed by the dress. On the other hand, I went with my normal size in the Vanessa because of the length. (The belt cinches it in anyway!)
I am such a fan of Mille dresses. I intended on leaving this one in Rosemary but I couldn't part with it, and ended up tucking it in my tote bag for our return flight! ;)
Linking some other favorites from Mille above, but you can find the brand at Mille, Nordstrom, Tuckernuck, Saks, Shopbop, and Beau & Ro. ♥️
Shop the post:
Mille Victoria Dress / Jack Rogers Padded Sandals / Dana Rebecca Necklace