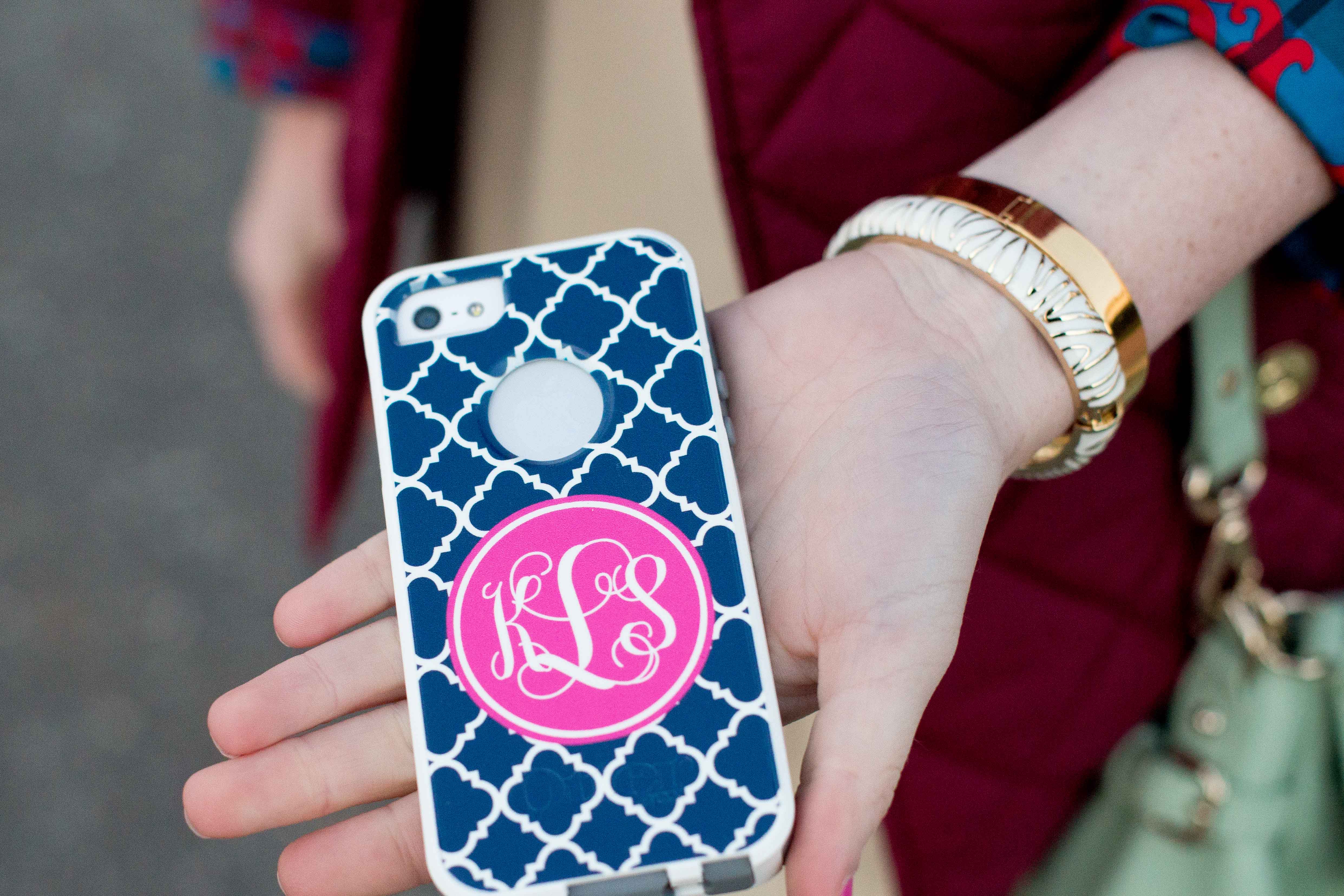 Today, I'm teaming up with Boutique Me to give away the cutest, preppiest, most indestructible iPhone case ever! Ever heard of the Otterbox? It's basically designed for people like me who just shouldn't own fragile iPhones unless they're encased in bubble wrap. ;) I can't tell you how many times the Otterbox has been recommended to me. "Kelly, this will solve all your problems!" "Kelly, you need this." "Kelly, why haven't you invested in this yet?" Granted, not all of my cell phone accidents could have been prevented. (A good number of them involved liquids.) But my history speaks for itself:
First cell phone, junior year of high school: Shattered during field hockey practice. It took a stick to the face.
Second cell phone, senior year of high school: Lost it in the snow while on a skip trip.
Third cell phone, freshman year of college: Dropped it into a sewer. (No joke.)
Fourth cell phone, sophomore year of college: Dropped it into a cup of "coffee" during a round of "ping pong."
Fifth cell phone, senior year of college: Washed it. With the rest of my laundry.
Sixth cell phone, first year in New York: Dropped it into a toilet. To "dry it out," I put it in the toaster oven for a few minutes. Somehow–and clearly I didn't clean the toaster oven frequently enough–cheese dripped onto the phone, and the thing caught on fire. I put it out, and THEN IT CAME BACK TO LIFE. (And no. I hadn't heard of the rice trick yet.)
Same cell phone, same year: Dropped it onto the subway tracks. (You just walk away when that happens. Oh well.)
Seventh cell phone, fourth year in New York: First iPhone. It survived for a while, but then I shattered its screen when I dropped it on the street. I'm really not sure how this happened. School had just let out for the summer, and I was just standing there, chatting with Erica. I guess the overwhelming happiness got the best of me. I had it repaired by Dr. Brendan.
Same cell phone, five days later: Brought the repaired phone to London. Dropped it on the street. Shattered. Devastating.
Eighth cell phone, last year: Mitch claims I threw it out of a moving car. I claim it slipped out of my hand and it was a bizarre accident. Shattered screen.
Current cell phone: Still alive… (See above photo.)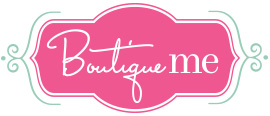 So, yeah. I knew that the Otterbox could definitely help me with my destructive tendencies, but I resisted buying one for the longest time simply because there weren't very many cute ones out there. (Truth, haha.) Enter Boutique Me. Finally: a customizable, monogrammed Otterbox! It's never coming off my phone. Ever.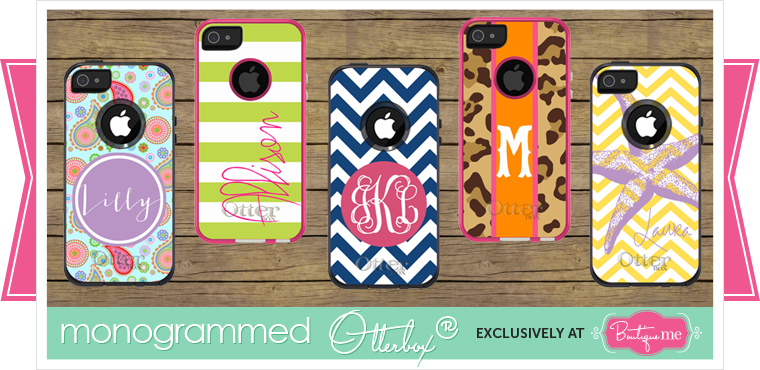 Boutique Me's Monogrammed Otterbox Commuter Case is made of durable silicone and a custom-molded polycarbonate shell. The case, which comes with a screen protector, prevents scratches, bumps and shock. It allows for direct access to the phone's camera, ports and buttons, and its smooth finish helps it to easily slide in and out of pockets. Its custom design is printed directly onto the back of the case. I love mine. (And I adored how fun and easy the designing/ordering process was! The company provides a preview. No more monogramming mistakes!)
Scroll down to enter to win your own!
(And don't forget to check out the rest of Boutique Me's personalized products! Loving the company's car, home and office products as well as its accessories and other phone and tablet cases!)