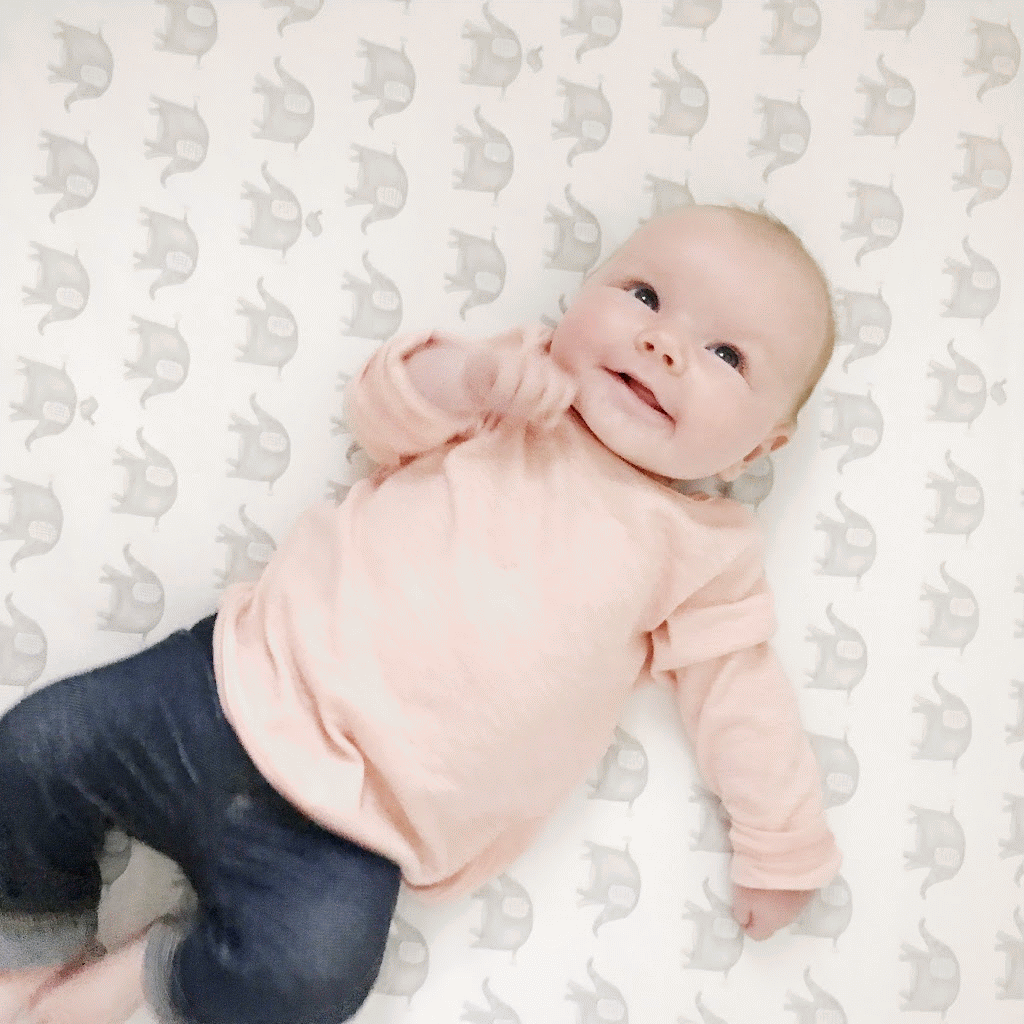 I mentioned this on Instagram yesterday, but I seriously sometimes wish that Emma's clothing came in adult sizes. I mean, how comfy does her little jeggings and marled sweatshirt look?! Little Girl's casual Friday attire is ON POINT.
Luckily, there's a whole lot of comfy-cozy fall clothing for big people on sale right now. ;) Today is the last day to shop the incredible Shopbop sale! Until 11:59 Pacific Time tonight, Shopbop is offering 25 percent off all orders and 30 percent off orders of $500 or more when you use the code "MAINEVENT16." Now's the time to stock up on brands and products that rarely go on sale, like:
The best sweater EVER! (Worn here. Also loving this dress and this top.)
The dress I'm wearing in these photos (taken near my in-laws a couple of weekends ago) and in this recent post. (Okay. It goes on sale. But whatever. GREAT deal!)
BB Dakota. (I can't tell you how much I adore this sweater. It's SO soft. Definitely ordering this one! And love this one, this one, this one, this one, and this one.)
Madewell. (OMG THE TOTE. Also love this peplum top which I wore here, the tote in black, this dress and these boots.)
Hunter boots. (These are my faves! Read my Guide to Buying Hunters here.)
Jeans. (I love Hudson Krista jeans, Paige jeans and Rag & Bone jeans — These are my current obsession!)
Clare V. (I'm finally splurging on this beauty! This one is great, too.)
Sorel. (I've worn Joan of Arctics for years, but how cute are these?)
Blank Denim. (Huge fan of these and these. And might actually pull the trigger on these?)
CLU ruffled tops and dresses. (I love all of 'em. Cannot choose. Help.)
Club Monaco. (May I borrow this from someone?)
Stuart Weitzman. (I have the Lowlands and they're AMAZING.)
Sperry. (Just got these for a fun blog collaboration. So comfortable! Also love these in navy.)
Dolce Vita. (These boots coming to a blog post soon!)
Joie. (I adore this sweater. My favorite suede booties! I also love these sweaters: one / two /three. Love these sandals, this dress, and this top.)
Karen Walker. (I look like a bug in them. But I bet you'd look adorable!)
Sam Edelman. (These navy pumps, these lace-up flats and these booties.)
Superga. (Mitch and I wear our matching sneakers every morning for our walks!)

Anyway, Emma and I are heading out to the Chicago burbs for a fun project we're working on today with Blair, so my blog game is going to be weak today. ;) Follow along on Snapchat (@kellyinthecity) and Instagram Stories, though! Tonight, our little family is staying in, and hopefully unpacking the master bedroom. That's correct: I still haven't unpacked my fall clothing and am living out of storage tubs. But tonight's the night! (I HOPE?!) And then tomorrow, we're off to Winnetka for the perfect fall day. If you're familiar with the area, we'd LOVE to hear your recommendations!
Did you score anything awesome from Shopbop? I think I'm most excited about the clutch, the leather leggings (SO TRENDY, KELLY!), and the crazy-amazing BB Dakota sweaters. If you don't have these booties, take my advice and get them! They almost never go on sale and I wear them constantly. Oh, and these jeans changed my life and I maintain that this will be the best sweater of 2016 and 2017. Okay, that's all. Byeeee. ;)