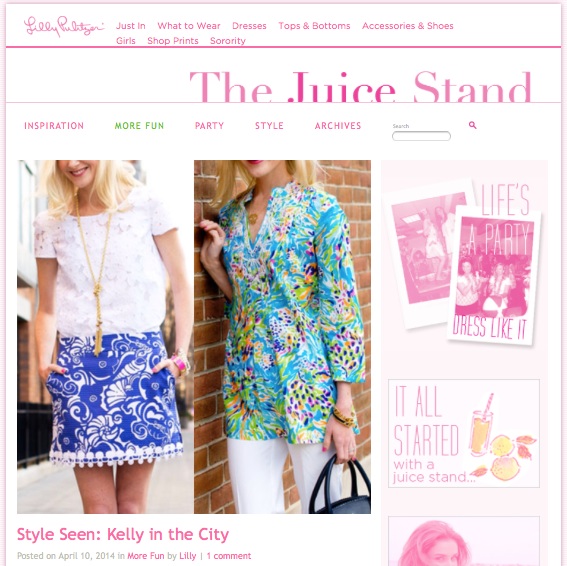 What I wore: Janice Shift Dress / Marigold Lace Trim Skort / Sarasota Beaded Tunic
Earlier today, Kelly in the City was featured on Lilly Pulitzer's blog, The Juice Stand. Best. Day. Ever! I can't even tell you how excited I was when I saw the post. I did a little happy dance–while on the phone with Mom–until I realized I was on a crowded street and there were quite a few people staring at me. (Whatever. "Being happy never goes out of style," right? ;)) I'll be featuring the full looks next week, but in the meantime, view Lilly's post here!
Back to the road trip. New York –> Pennsylvania –> Ohio –> Indiana –> Illinois!