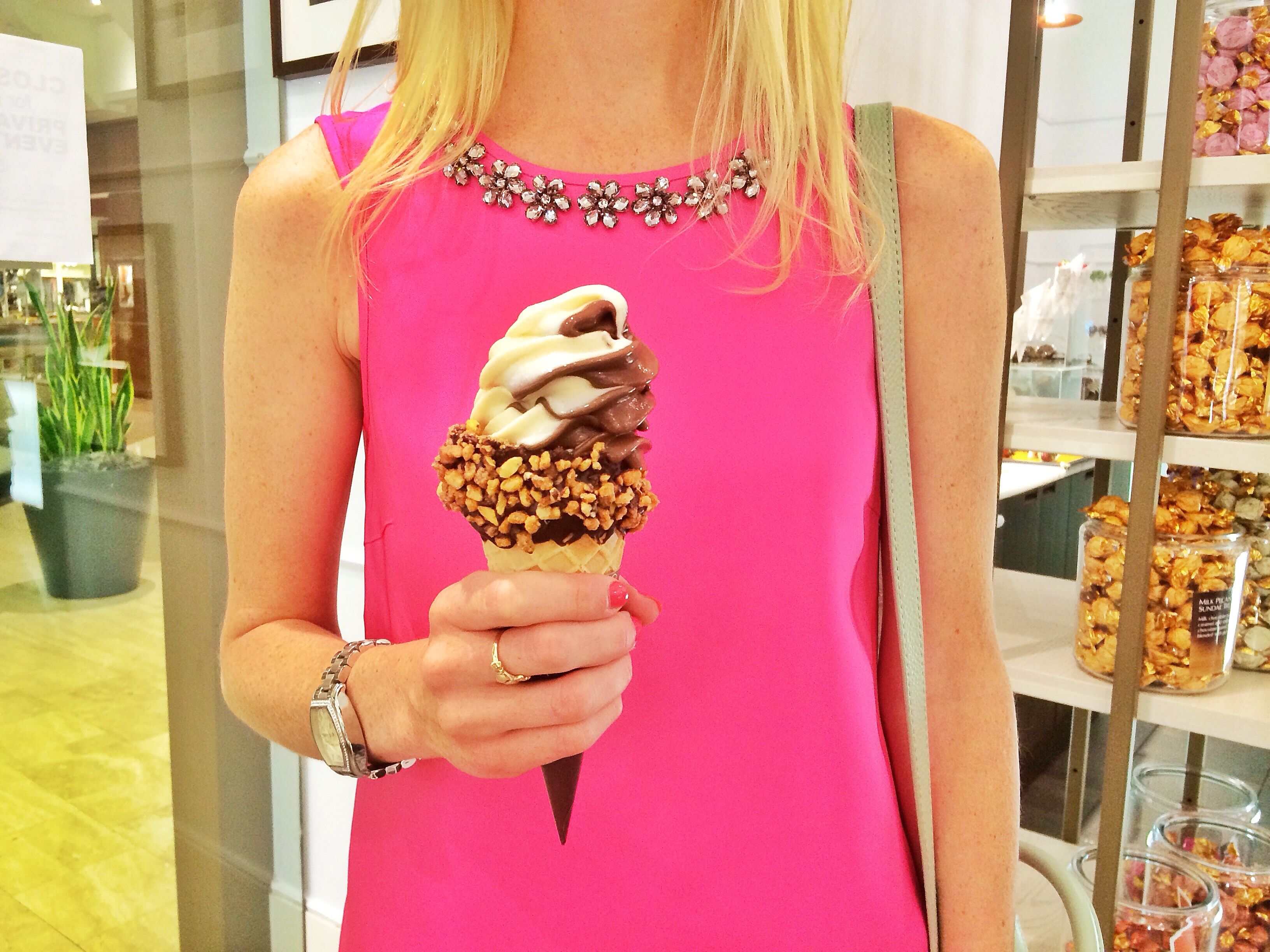 Last Tuesday, I attended a tasting event at the GODIVA store on Michigan Avenue in Chicago. So much fun. There, I was able to try the brand's new products: the Trufflelata and Soft Serve. Both were incredible, but I have to say… I fell in love with the Soft Serve. ;)  My favorite flavor? The "Swirl," a mix of Dark Chocolate and White Chocolate Vanilla Bean.
Before teaming up with GODIVA, I'll admit that I didn't know the company's stores carried more than boxes of (incredible) chocolates. Now, though, the GODIVA store on Michigan Avenue is my favorite place to stop for a fancy treat while exploring my new city. (I may have gone back for another cone two days after the tasting event, haha.) At $6 each, who can resist?! (Tip: Happy Hour takes place from 3 to 7 p.m. on weekdays. Buy one new product and get the second at 50 percent off.)
Want to experience the magic, too? Find a GODIVA location here. And enter to win GODIVA for a year by posting photos of the company's new products to Instagram. Just be sure to use the hashtags #GODIVAsweeps and #GODIVAsummer!
Oh! And a huge thank you goes out to everyone who entered Monday's "Date with GODIVA" contest. I absolutely loved reading your "most memorable summer fling" stories. (Seriously, so cute. Read them here.) The winners are listed below! Ladies, if you haven't already heard from me, please e-mail me so I can send you your $25 GODIVA gift certificate!
Congratulations to: Susan R., who married her summer fling 364 days after they met; Maegan C., who had her first real kiss during a camping trip as a teen; Katie, who clearly has the best mother ever; Rebecca, a loving grandmother who ran a summer camp for her grandchildren; and Lydia from Chic on the Cheap, who recently reconnected with her most memorable summer fling (and is still going strong with him)!
FTC Disclosure: This post was sponsored by GODIVA. However, all opinions are my own. Chocolate fanatic through and through!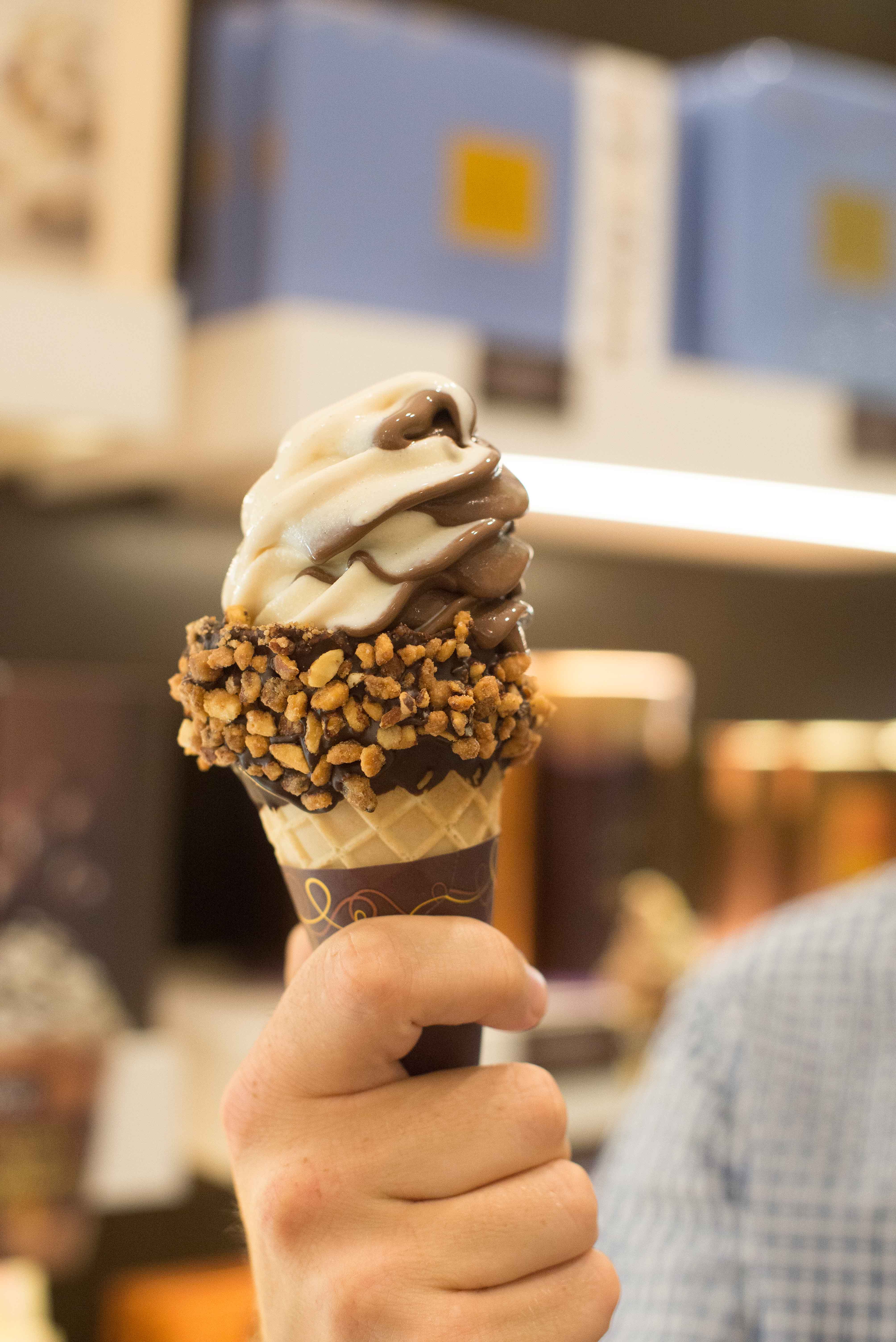 More about the new products: GODIVA Soft Serve, which retails for $6 and contains the company's premium and authentic Belgian chocolate, comes in Dark Chocolate, White Chocolate Vanilla Bean, and Swirl. It's served in one of three waffle cones–each dipped in milk or dark chocolate–or in a five-ounce cup. The Trufflelata, which also retails at $6, comes in six different flavors: Chocolate Lava Cake, Salted Caramel, Strawberry Creme, Hazelnut Crunch, Milk Chocolate and Oreo Cookie. (To create one, a truffle of your choice is blended into the beverage!)