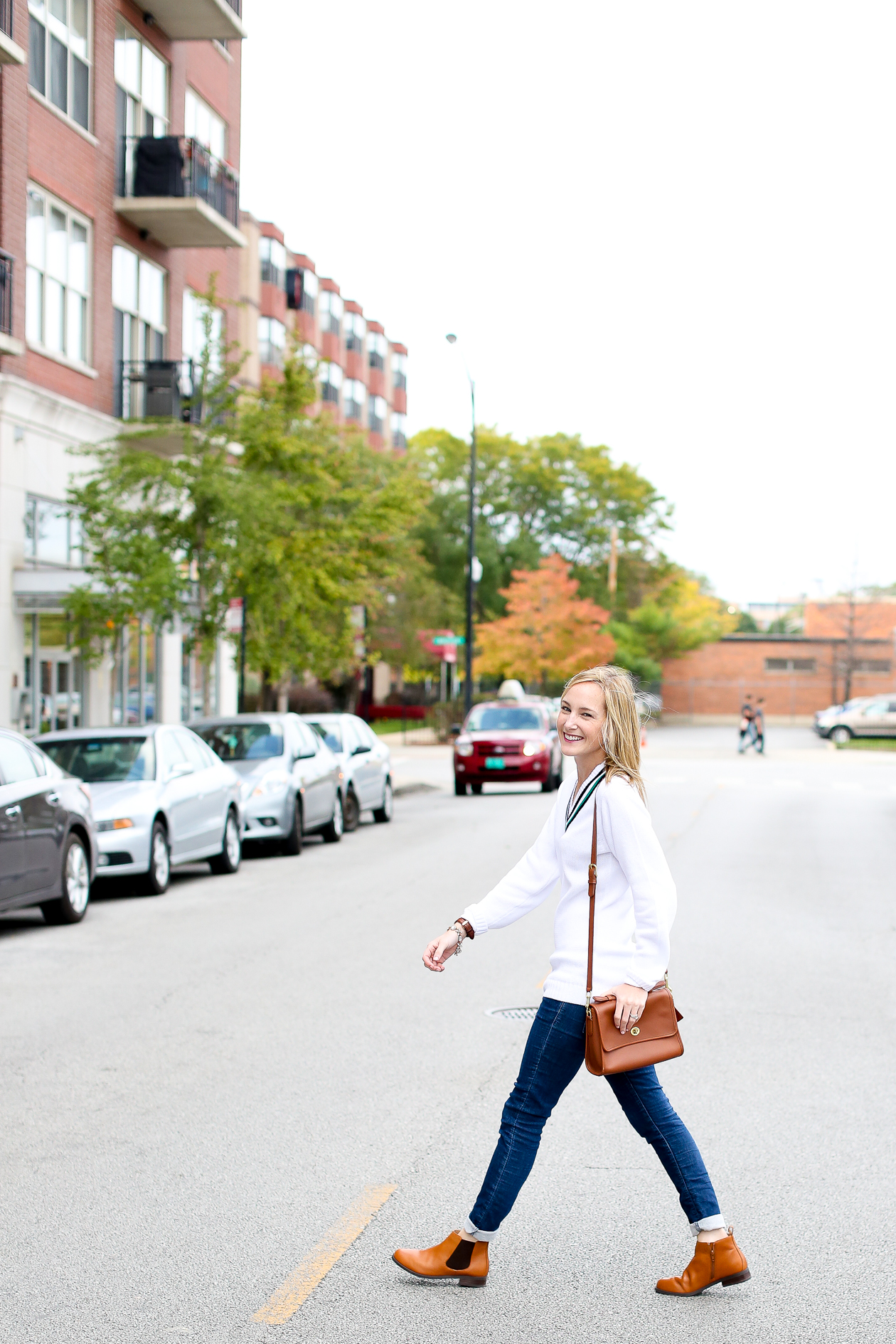 Duffield Lane Sweater c/o / Vionic Booties c/o / Coach Bag / Daniel Wellington Watch c/o / Hudson Jeans (Similar here) / J.Crew Bracelet (Old, similar here) / Moon and Lola Earrings c/o — On sale! So light you can't feel them.
Please excuse my hair in these photos. The Windy City has certainly been windy as of late!
Today is my day OFF!
I'm so excited. I'm waking up (obviously), showering, dressing in a cozy flannel shirt, taking Noodle on a really long walk, spending a good number of hours writing at a coffee shop, having lunch with Noods, setting up camp at another coffee shop, and then calling it a day.
;)
And this is how happy I am about it:
Photos by Jess Keys. Hey, remember the time we left your cell phone in a cab after way too much BBQ? Or, oh yeah, the time I stole it and drove it all the way to Lincoln Park? ;) Your cell phone, not the cab. xoxo