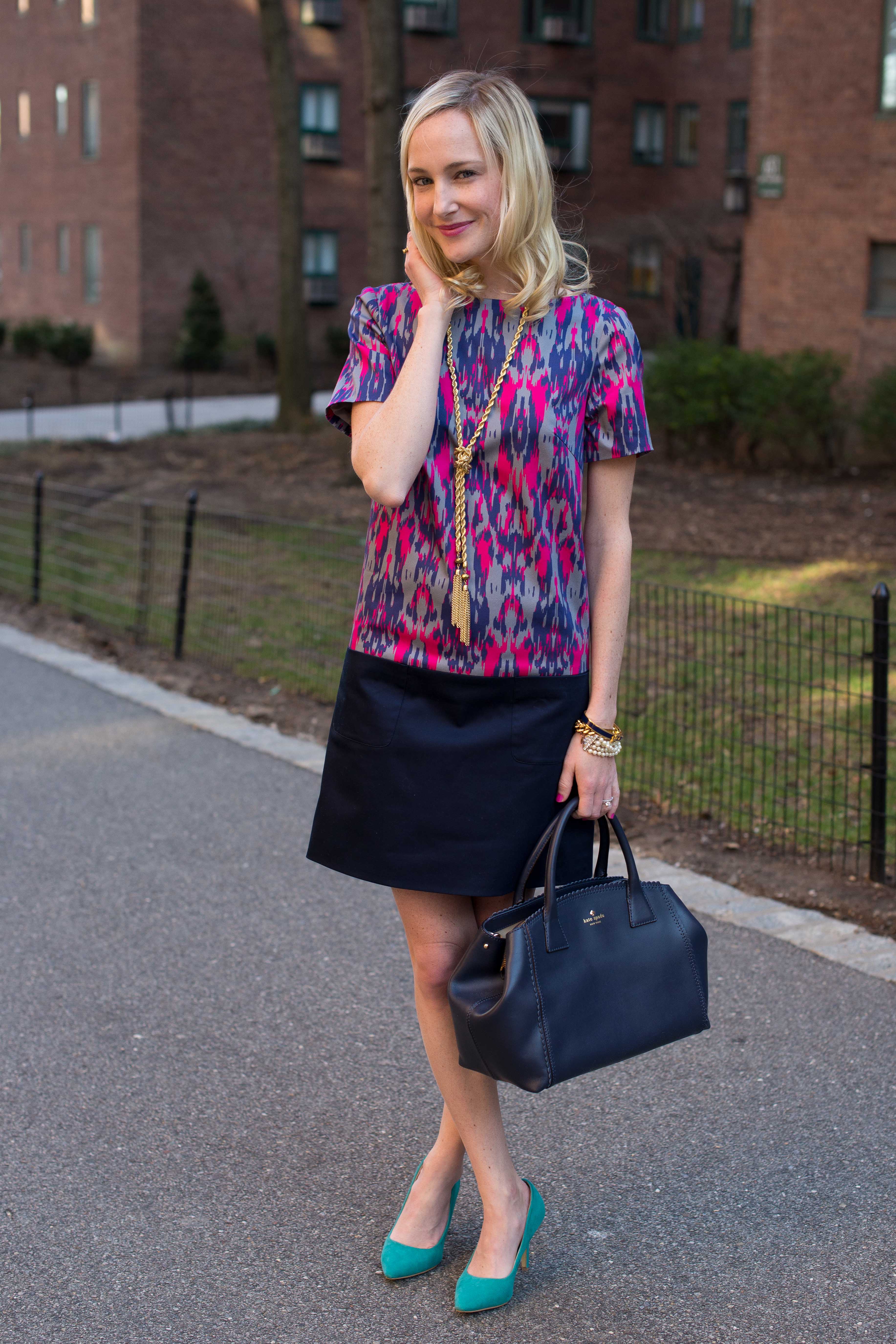 Dress: PIOL Dress (c/o) / Pumps: Shop Primadonna (c/o) (Sold out), but I love these blue suede kitten heels! And they're SO comfy! / Bag: Kate Spade (Sold out), similar here (And dying over this navy and straw bag!) / Necklace: Benevolent Jewels (c/o) / Bracelets: J.Crew (Old), similar here; C.Wonder (also available in solid); and C.Wonder / Earrings: J.Crew
Please excuse me as I hold my hair down in literally every single one of these photos. New York City has been experiencing some pretty windy days as of late. But hey! I'll take wind any day over cold. (Can you believe that I'm not wearing stockings?! #crazy)
But back the subject at hand. About a month ago, I was introduced to PIOL Dress, a new site that allows the shopper to create her perfect dress. It's basically the coolest thing ever. It's also super fun and really easy. Check it out: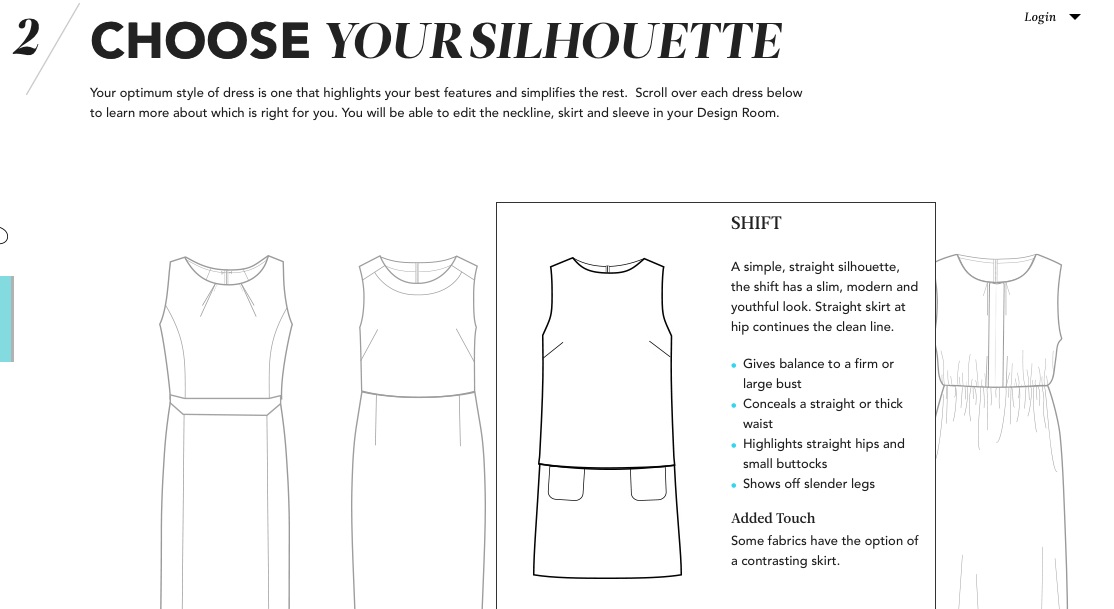 Upon visiting the site, you're requested to enter some basic information about your appearance (hair, eye and skin color), and the system suggests which of the company's high-end fabrics should work well with your tones. You then choose what silhouette you prefer–tailored, sheath, shift, draped or draped empire–and select options for the neckline, skirt and sleeves. Finally, you're directed to the fitting room, where you enter in your dress size and measurements for bust, waist, hips and height. And that's it. Your custom dress is cut and sewn in New York City, and it arrives on your doorstep within three to four weeks.
I have to admit that I was hesitant at first. Why would I need or want a custom-made dress? But let me tell you: the thing fits like a dream! I mean, it actually fits me. For the first time in a long time, I have zero complaints or aspects I wish I could alter. It really is perfect. I'd let you borrow my custom dress, but you should probably design your own. ;) Have fun!
Side note: A very happy birthday goes out to the best web developer a blogger could ask for!