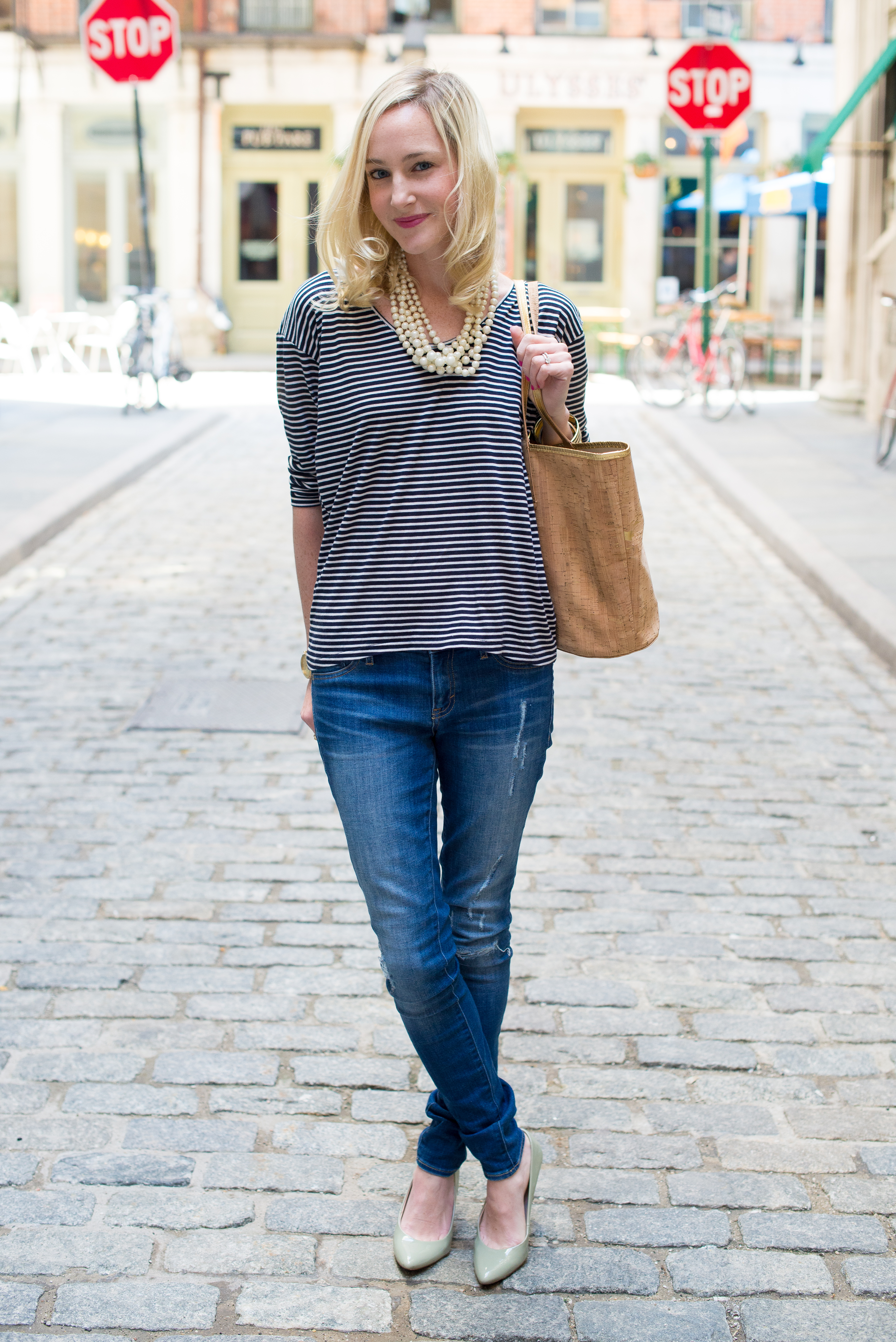 Jeans: Dittos (c/o) / Jacket: J.Crew / Top: J.Crew / Cork bag: C.Wonder (Sold out), newer version here; crossbody here / Pumps: Franco Sarto (Sold out), similar here / Necklace: J.Crew / Bangles: Henri Bendel (c/o), (Sold out), but love this version; Henri Bendel and C.Wonder (Sold out), but this is my current favorite tortoise bracelet / Earrings: J.Crew / Watch: Michael Kors, but currently loving this MK watch in hot pink, this one in turquoise, and this one in tortoise shell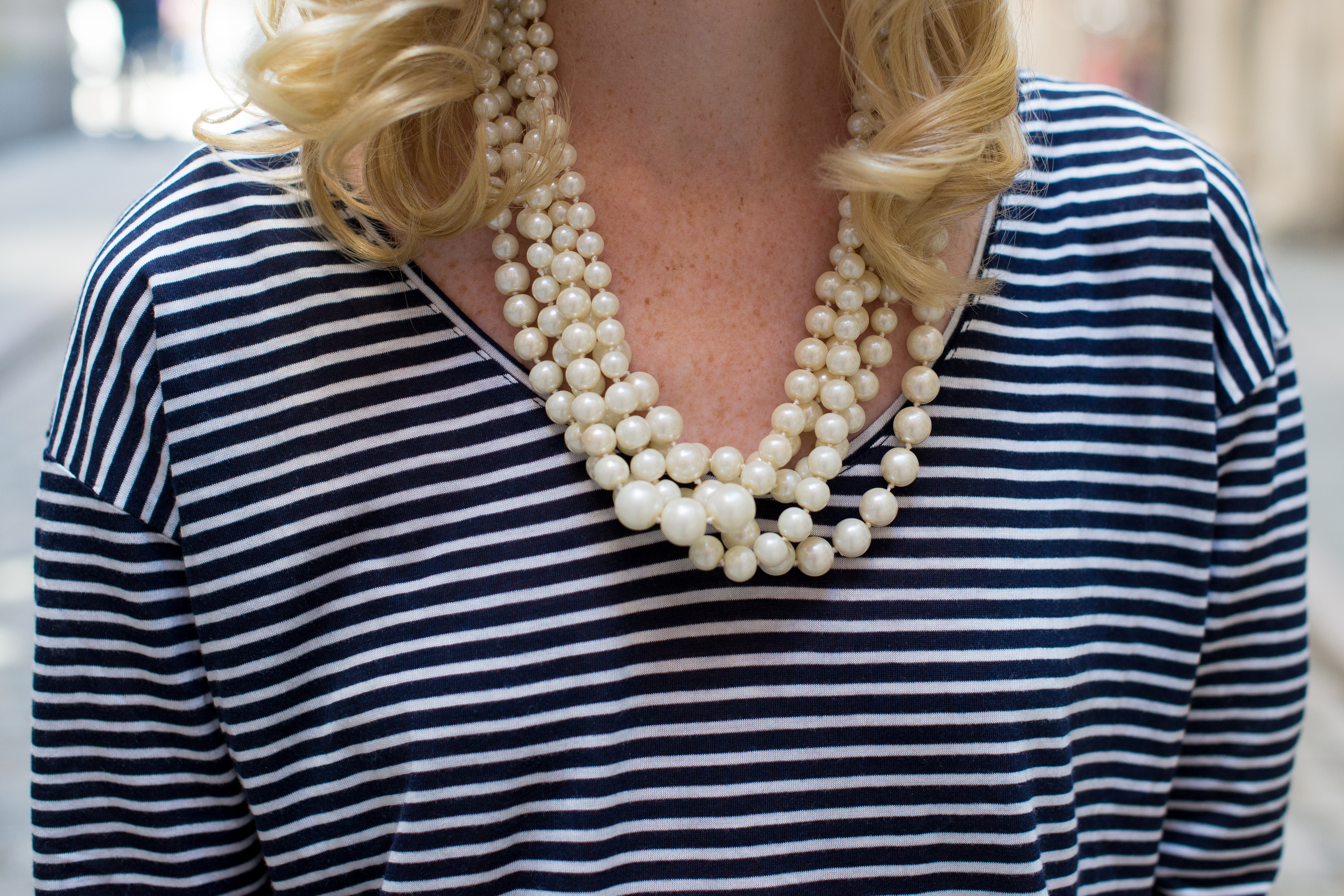 Random thoughts I'm having today:
1. Life gets cooler with age. My twenties have been awesome. I'm so thankful that I've been able to live them in New York City and share them with wonderful friends and my adorable now-husband. But I have to say: 20-something birthday celebrations have been killing me, haha. It takes me a week to recover! This past weekend, though, my friend Kara thankfully decided to put a stop to the madness. She did something different–and a bit calmer–for her birthday: a group painting party. I wasn't sure what to expect, but I loved it. It was such a blast! In no way am I completely vetoing bar crawls down the Upper East Side's Second Avenue, but these more relaxed celebrations sure are fun. (Also loved hanging out with some of my favorite high school friends, who traveled to the city for the event!)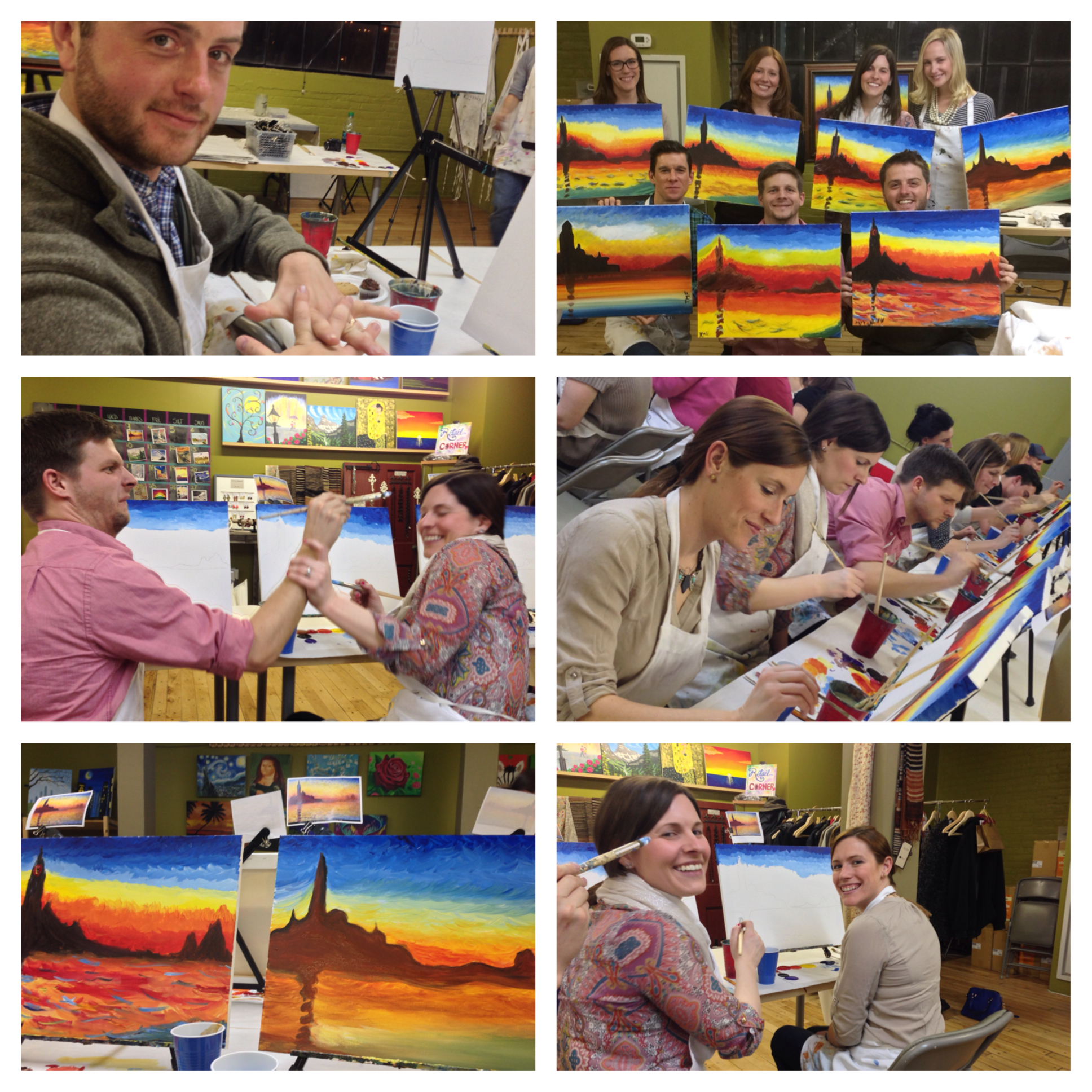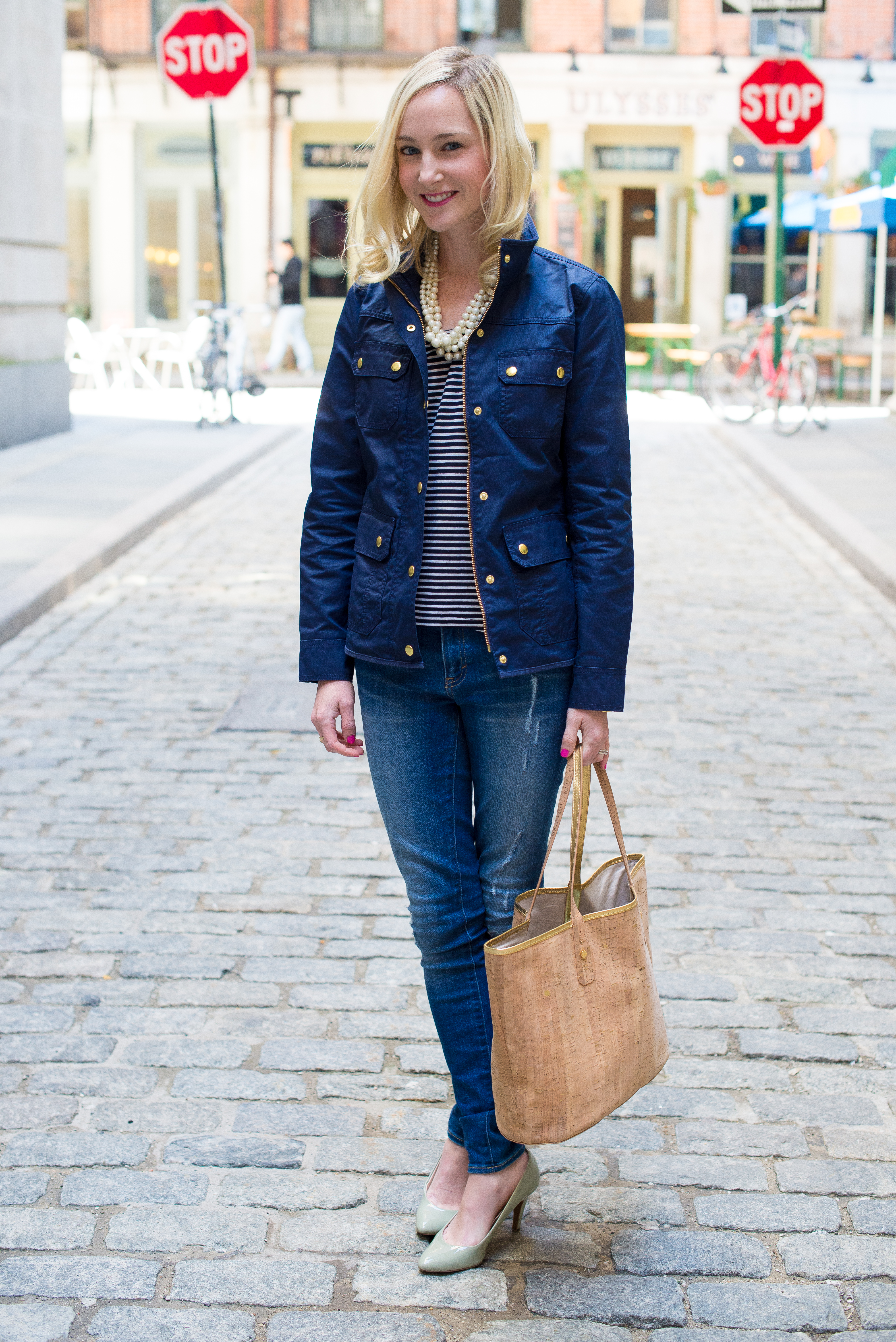 2. There are fewer than 50 days between the summer and me. Ahh! I'm worse than my students are, but come on. Teachers are people, too. (Justice understands.) This year has been dragging, and I'm excited for change. I'm looking forward to moving to a new apartment (it's a hobby in the Larkin household), spending time at my parents' shore house and my in-laws' lake house, and taking a road trip to someplace I've never been. (We're thinkin' Canada! Mitch has always wanted to visit Quebec and Montreal, and I'd like to see Nova Scotia and Newfoundland–though I'm not so sure Newfoundland is actually achievable, haha.) Finally, I'm looking forward to spending more time on my blog. One of my New Year's resolutions was to start integrating lifestyle posts, but truthfully, I've been struggling to get my usual posts up in a timely manner! I'd love to be able to designate two whole hours every day to blogging. (Even if it means getting up a little earlier! #wewillsee)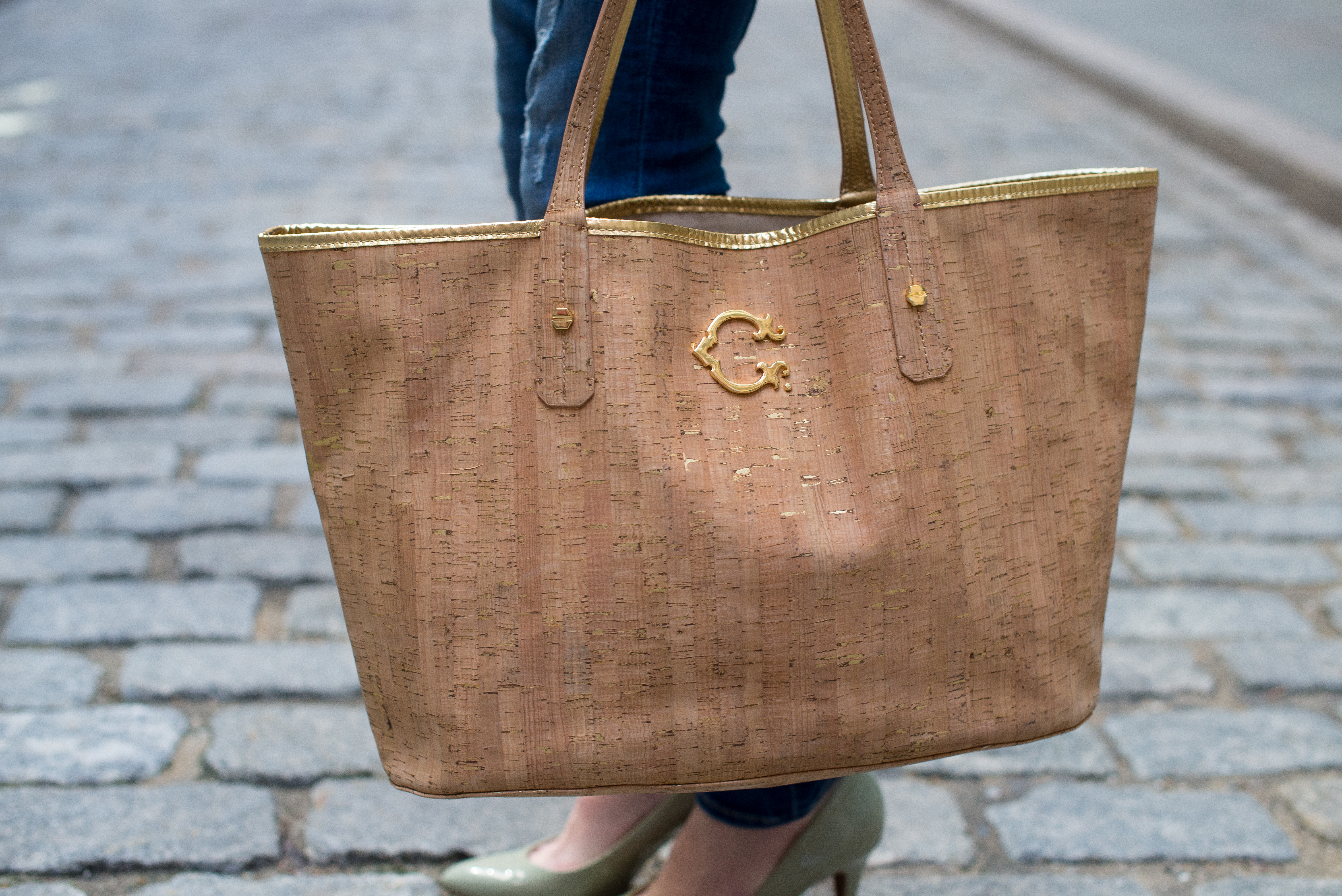 3. My intense fear of Velociraptors is irrational. Okay. I've definitely known this for a long time, but now I can finally let it go. I've been terrified of these ugly [extinct] beasts since 1993, when my parents brought me to see Spielberg's Jurassic Park. (This is so embarrassing, even for my eight-year-old self. My mother had to accompany me out of the theater because I was having a panic attack or something.) The kitchen scene is really what did me in. But this past weekend, my father-in-law sent me this AWESOME video made by John Green, one of my favorite authors. Turns out they were essentially nothing but moody, oversized turkey-like creatures. HA.
That's all for tonight. ;) Oh–and my apologies for the overexposed photos. Happy Monday, Chicas!