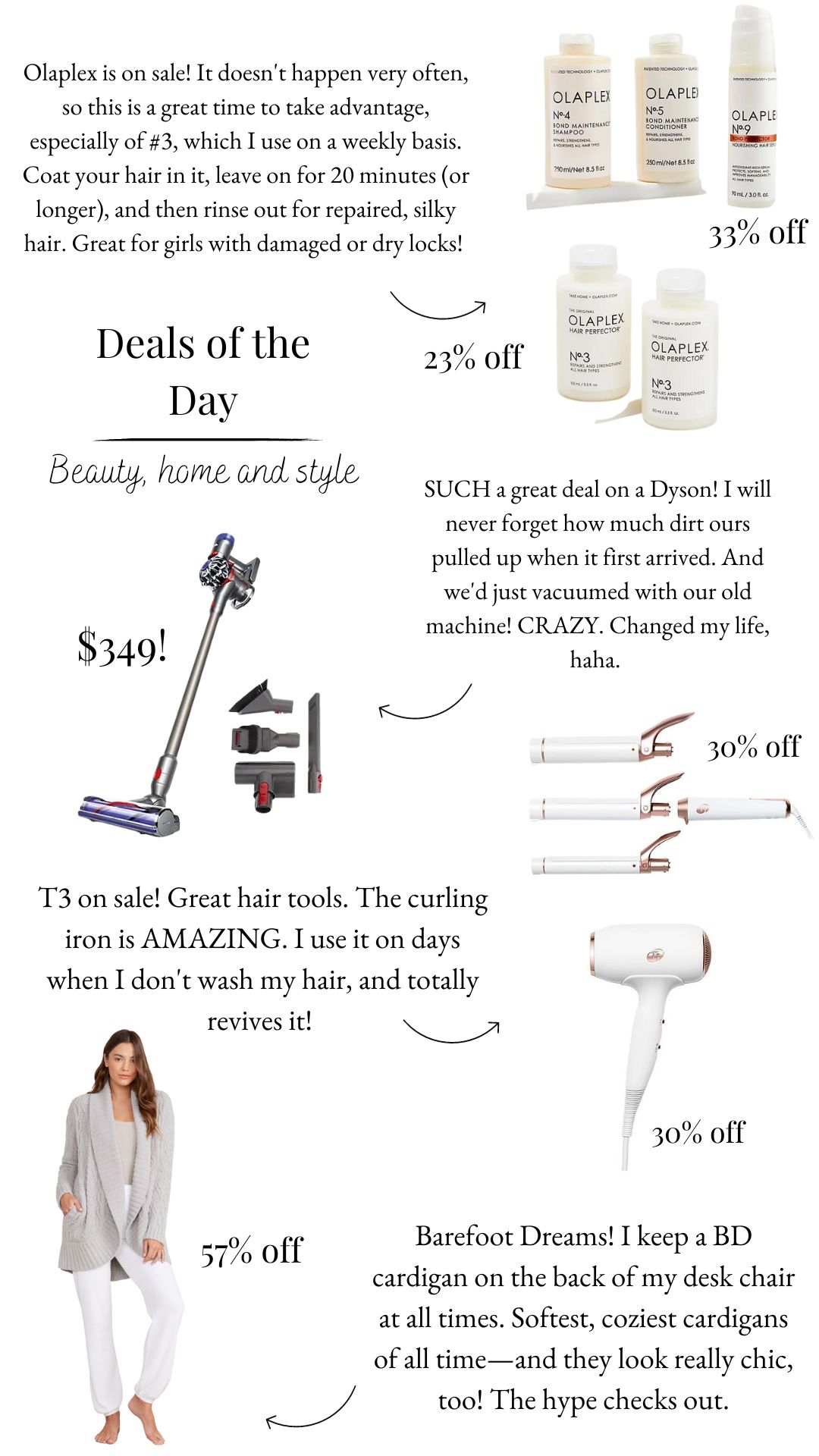 Some great deals today to share. Use code "OFFER" to take $15 off your first order. Second-time customers, use code "HELLO10" to take $10 off. (Prices and codes good for 48 hours!)
Olaplex is on sale! It doesn't happen very often, so this is a great time to take advantage, especially of #3, which I use on a weekly basis. Coat your hair in it, leave on for 20 minutes (or longer), and then rinse out for repaired, silky hair. Great for girls with damaged or dry locks!
SUCH a great deal on a Dyson! I will never forget how much dirt ours pulled up when it first arrived. And we'd just vacuumed with our old machine! CRAZY. Changed my life, haha.
T3 on sale. Fantastic hair tools. The curling wand is AMAZING. I use it on days when I don't wash my hair, and totally revives it!
Barefoot Dreams cardigan, 57 percent off. I keep a BD cardigan on the back of my desk chair at all times. Softest, coziest cardigans of all time—and they look really chic, too! The hype checks out.