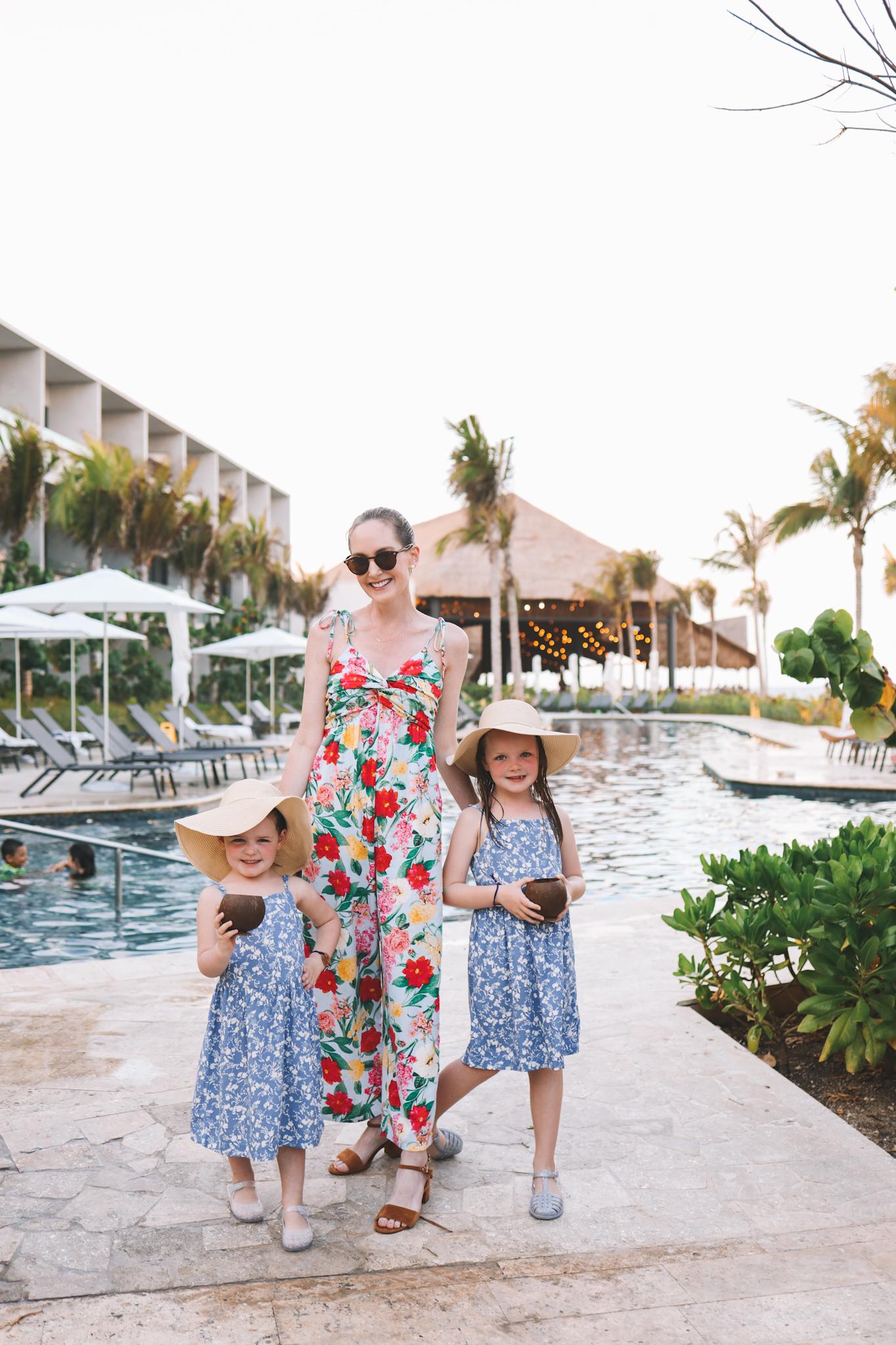 Girls' Blue Dresses (Sleeveless here.) / Girls' Jelly Sandals / Suede Sandals (Mine are last year's version!) / Girls' Hats / My Jumpsuit / Mitch's Shorts / Mitch's Polo / Dana Rebecca Necklace / Sunglasses / Camera + Lens

A few secrets I've learned from being the mom of two little girls:
Siblings look adorable in matching or coordinating outfits.
They simplify travel wardrobes and minimizes arguments. (No jealousy issues when they're wearing the same thing!)
They don't have to be expensive!
These dresses came to $12 each when I was checking out at the register the day before leaving for Tulum. And the girls were feelin' them. Scroll down to Lucy modeling her look the day I brought the dresses home!
Luckily for me, Emma and Lucy love both taking photos and being in them. 😆 So many of the below snaps were taken by them.
Makes me proud—and I'm so grateful for the preserved memories. What an amazing day and evening! ♥️
Shop the post:
Girls' Blue Dresses (Sleeveless here.) / Girls' Jelly Sandals / Suede Sandals (Mine are last year's version!) / Girls' Hats / My Jumpsuit / Mitch's Shorts / Mitch's Polo / Dana Rebecca Necklace / Sunglasses / Camera + Lens