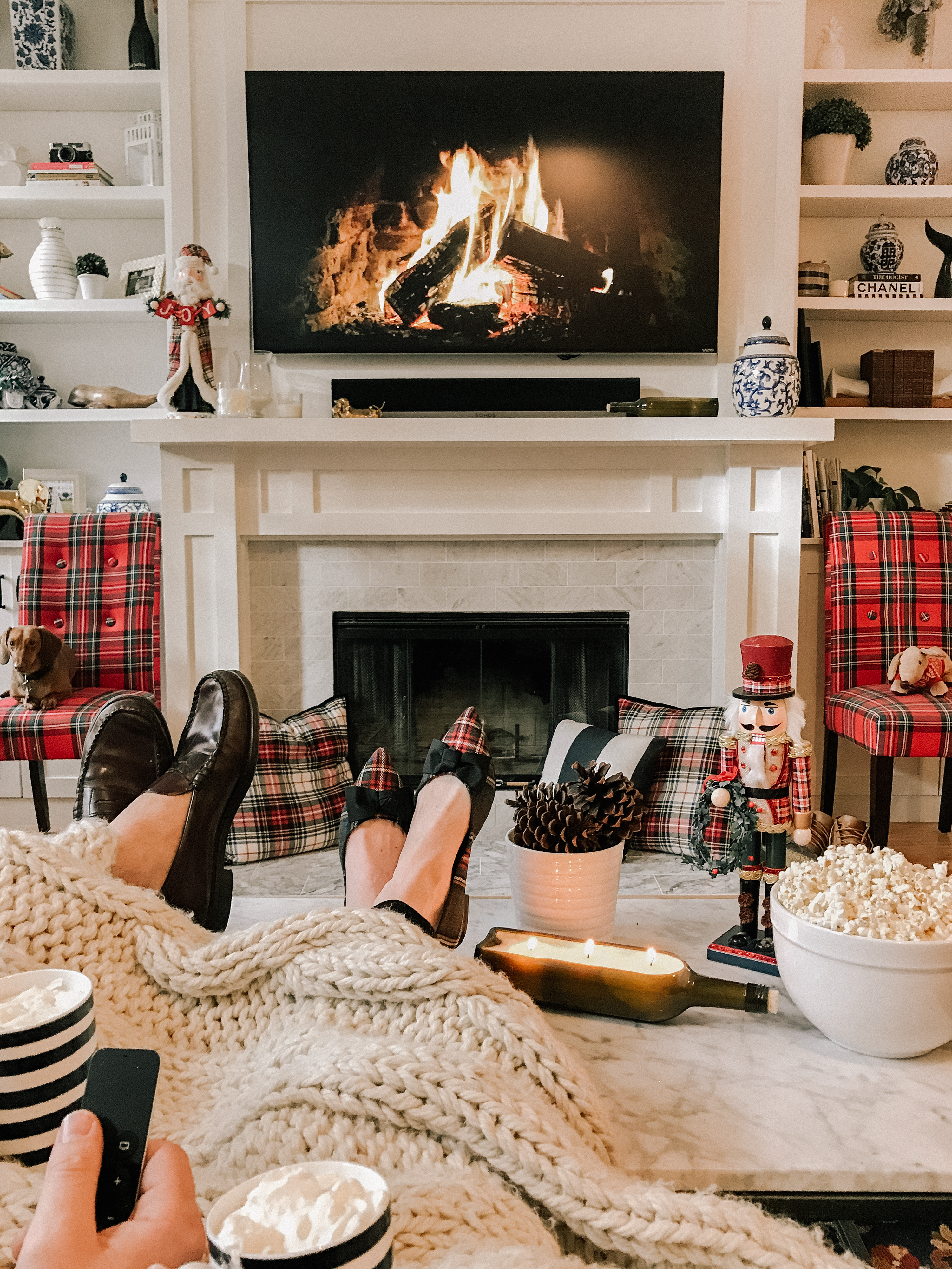 Mitch here!
Well, you've done it again. We're five days from Christmas and you've procrastinated yourself into a corner.
Don't get me wrong: Christmas shopping is tough! So tough that the whole world saw fit to invent a jolly superhero to make the whole thing believable. Side note: How incredibly frustrating must it be for parents to hand off all gifting credit to a fictional, sleigh-riding, geriatric cookie thief every year?
Global advancements in technology and logistics have made it possible for you to handle Christmas without ever leaving your couch, but somehow you still screwed it up. But have no fear! Father Mitchmas is here to get everyone on that shopping list crossed off. Each of these gifts will be delivered before the big day, assuming you don't procrastinate your way out of this opportunity, too. ;)
Pop Box Subscription Boxes
Let's talk realistically. If you're the kind of person who hasn't finished shopping yet, you probably won't even order your presents today. So I'm starting off this guide with 10 gifts you could buy on Christmas morning. Or, again, Christmas evening. (Just being realistic.) Or even New Years! No rush.
Pop Box has a subscription for everyone on your list. They're reasonably priced and legitimately awesome. This gift was meant to be given by you! They even personalize the card you'll hand over. And if you're lucky enough to live in Chicago, they'll wrap that card up for you. (Dramatization!)

One / Two / Three / Four / Five / Six / Seven / Eight / Nine / Ten
Quick Shipping Gifts for the Home
I know what you're thinking! In lieu of a time machine, you have single handedly ruined Christmas. But lucky for you, I've collected all the perfect Prime-able gifts under the Amazon sun. And by the way, they'll wrap them for you too.
As a man who lives in a house I feel uniquely qualified to offer up these home gifts for the holidays. They say the way to a man's heart is through his stomach–still not sure how Kelly found her way to mine as she wouldn't be caught dead in the kitchen–and below you'll find an expansive list of inventive gifts to help you find your way to his.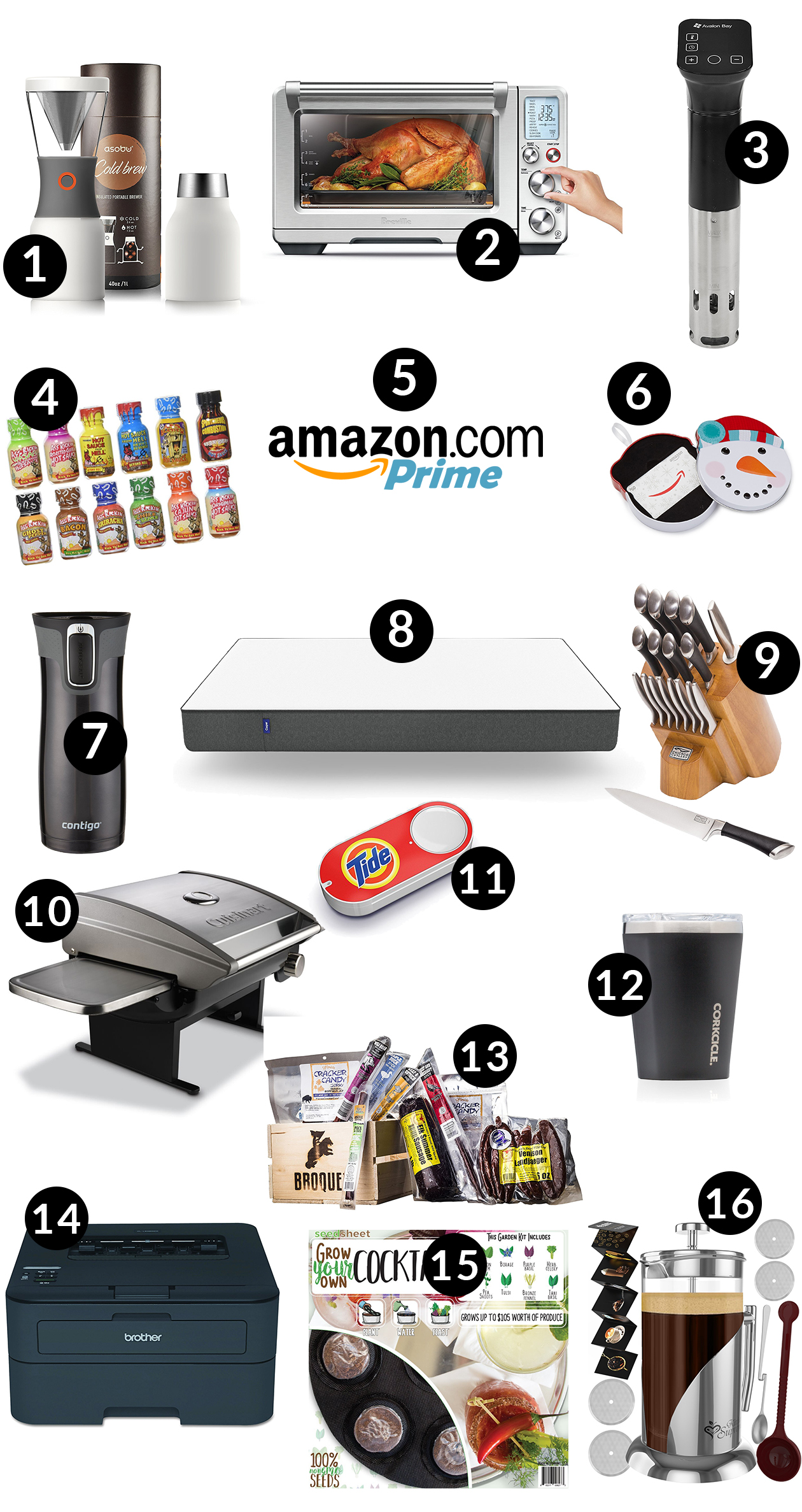 One / Two / Three / Four / Five / Six / Seven / Eight / Nine / Ten / Eleven / Twelve / Thirteen / Fourteen / Fifteen / Sixteen /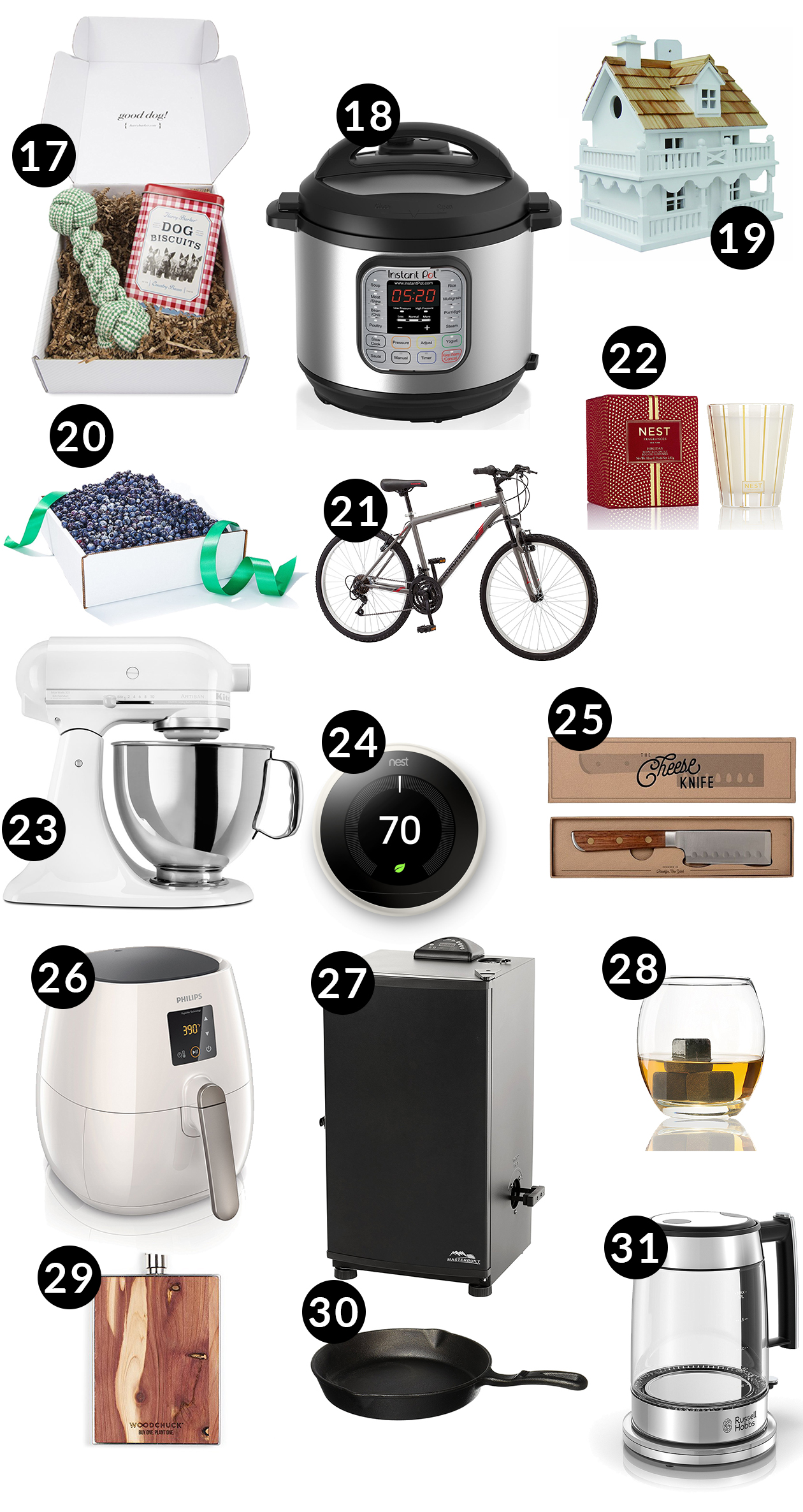 Seventeen / Eighteen / Nineteen / Twenty / Twenty-One / Twenty-Two / Twenty-Three / Twenty-Four / Twenty-Five / Twenty-Six / Twenty-Seven / Twenty-Eight / Twenty-Nine / Thirty /Thirty-One
17: Harry Barker Gift Set: First of all I'd like to make it clear that I think this brand missed a major opportunity to name themselves "Hairy Barker" but I digress. Dogs don't know it's Christmas. They don't understand the concept of holidays, or seasons, or even days of the week. Dogs simply aren't on that level. But if you feel compelled to buy your dog a gift I suggest this one. It'll make you feel better.
18: Instant Pot: If you told 20 year old Mitch about a futuristic product called "Instant Pot" he would've had a much different vision from the one you see before you. Nevertheless, this electric pressure cooker changed my life. I use it for like 70% of the meals I cook at home (remember, we have no microwave because Kelly blew it up two years ago).
19: Cottage Birdhouse: My dad is a birder. He doesn't crawl around the woods with a pair of binoculars spurting out bird calls, but he does run to his window when one of these feathery buggers fly by. The other day while around the bonfire he played an owl call on his phone and in about 5 minutes we were inundated with owls. I had to put Noodle inside! Anyways, birdhouses are great gifts.
20: 5 Pounds of Wild Blueberries: Has it already happened? Is the summer so far gone that 5 pounds of fresh organic blueberries sounds like heaven? Recently we, as a nation, celebrated a meal of ratchet root vegetables made palatable only when covered in gravy. Honestly, if I had 5 pounds of blueberries here right now I'd open up my mouth and pour the whole thing down all over the place.
21: Roadmaster Men's Bike: Have you ever met someone who can't ride a bike? Is that a thing? I mean, I know people who can't swim, but I feel like that might be a false equivalence. Anyways, this bike costs $80 shipped. What are you waiting for?
22: Nest Fragrances Candle: Is there anything better than a seasonally appropriate candle? When I smell our Nest candles my mind is filled with sugar cooking sessions or visits to the Christmas tree farm with Emma. I'd fill my house with candles if it wasn't for my curious toddler and surprisingly destructive dog.
23: KitchenAid Stand Mixer: Woah buddy. KitchenAid Stand Mixer? I feel starstruck even writing about this thing. We are redoing our kitchen right now. It was literally suggested that I install a small elevator to make my KitchenAid Stand Mixer easier to access. I declined. But this would be a great gift and it's on sale.
24: Nest Thermostat: Listen, I've talked about the Nest thermostat on this site before. I've talked about the Nest Thermostat off this site before. I've talked about the Nest Thermostat to myself before. Honestly, I think I might be turning into a Nest Thermostat.
25: W&P Design Cheese Knife: How do you know when you are in your thirties? When you are advocating on the internet that people buy a cool looking cheese knife.
26: Philips Digital Airfyer: We've all had those moments when we deep fat fry our food too often and the doctor sends you home in an ambulance. But thanks to some nifty technology we can now fry our foods with air or something and not die as often!
27: Masterbuilt Electric Smoker: How do I put this? Your guy likes to watch meat slowly cook in the backyard. It's just true. Honestly, don't deprive him. Here I have a machine that can be plugged into a wall, stuffed full of meat and then watched for hours and hours. Honestly, cancel the Netflix. He has meat now.
28: Beverage Chilling Stones: Again, if 20 year old Mitch could weigh in here "stoning your beverage" would have a completely different meaning.
29: Woodchuck Wooden Flask: And this is 33 year old Mitch speaking. Drinks, wood and flasks are exactly what I'm looking for this holiday. I want to put my drink in a wooden flask. I bet your guy does too.
30: Cast Iron Skillet Set: Everyone I know cooks on cast iron. They proudly display their perfectly glistening "seasoned" skillets on the stove top because it is just too useful to put away. Their skillet is so seasoned you can scramble an egg without a spatula.
31: Russell Hobbs Electric Kettle – A watched pot never boils and if you're like me an unwatched pot boils so bad it sets the smoke alarm off.
Mitch out!