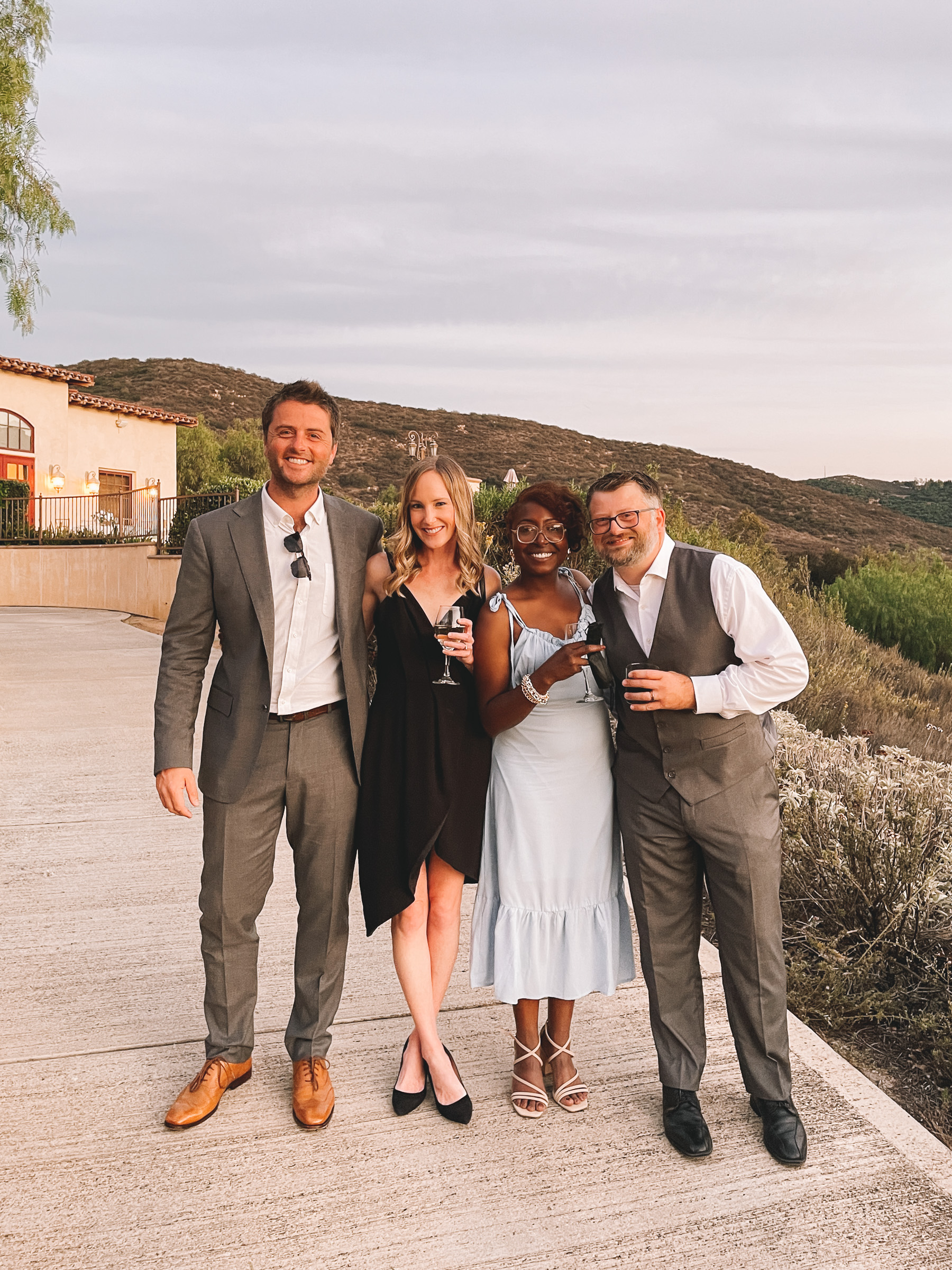 Similar Dress / Newer Black Pumps (Lower Heel Height) / Wildly Affordable Quilted C.Wonder Bag (Larger versions here and here. This C.Wonder bag is adorable, too! Oh, and check out these cap toe pumps. So good.)
The best part of our trip to San Diego was obviously Gabby and Brian's wedding 🥰, so today I thought I'd share some favorite iPhone photos from the special day!
I say this in my "20 Things" post this week, but Mitch and I keep saying that what struck us most about the festivities was the sheer number of people who spoke about how the couple cultivates beautiful, lifelong friendships wherever they go. Both were constantly described as people who would do anything for their family and friends—from offering up their home to those who need a little help to going to extraordinary lengths to help others through tough times.
Gabby and Brian are the definition of good people, and we're personally proud to call them friends. Congratulations, guys. So happy for you! And Gabby, you were radiant!
Also, can we talk about these backdrops?! Maderas was an unforgettable location!
Shop my outfit:
Similar Dress / Newer Black Pumps (Lower Heel Height) / Wildly Affordable Quilted C.Wonder Bag (Larger versions here and here. This C.Wonder bag is adorable, too! Oh, and check out these cap toe pumps. So good.)