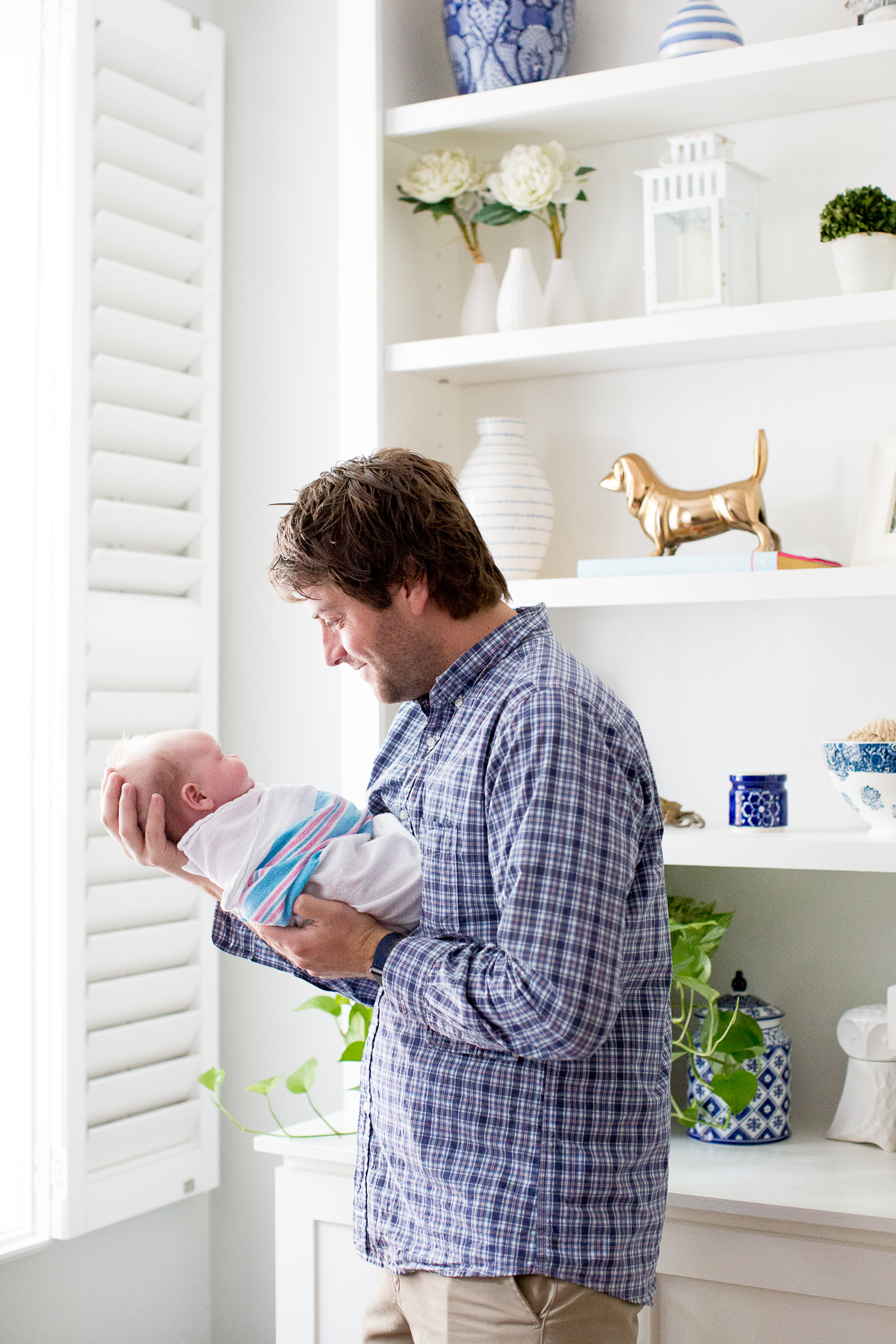 Before we had Emma, I had some pretty lofty goals in terms of hosting visitors once she came. The house would be immaculate; I'd be conversational, entertaining and easy-going; and I'd basically run a full-on restaurant all on my own. But when the baby actually arrived and we came home from the hospital, I realized that what I'd envisioned was pretty funny. ;)
A large number of our friends and family live on the East Coast. Still, we had a ton of visitors during Emma's first two weeks of life in Chicago. It was the sweetest thing ever, and I really couldn't believe just how many people were excited to meet our little girl and drop off meals and gifts. How did we get to be so lucky?! We absolutely loved introducing her to (and catching up with) family and friends.
But the frequent visits were admittedly a little draining, too. I was still in pain from labor and delivery, Mitch and I hadn't established a routine yet, and we were both physically and mentally exhausted. The house, which I'd painstakingly cleaned for months before Emma's arrival, quickly fell into disarray, and we barely had time to unload the dishwasher, much less run my little restaurant. Heck, I often had trouble keeping my eyes open!
But during those first two weeks, we learned a lot about hosting visitors, much of which will be relevant to us as new parents for a while: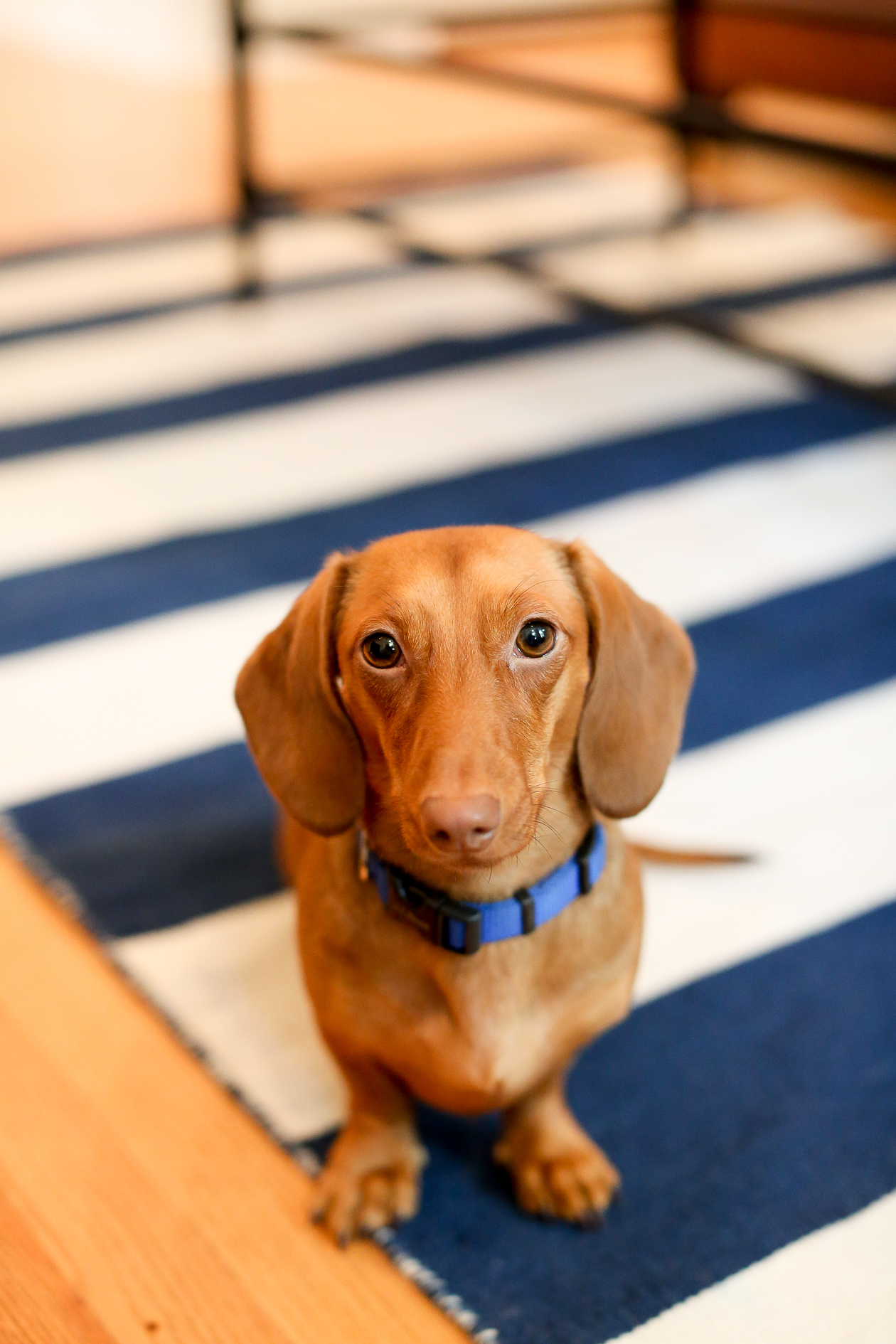 Let visitors help you
The first couple of times we had visitors over, I'd always politely decline when they offered to help out. Can I walk the dog? Take the garbage out? Hold the baby so you can take a shower or squeeze in a quick nap? My response was always the same: Oh my goodness; thank you so much but it's okay! What can I get you? But let me tell you. While I'm a bit of a control freak, it was magical when I finally did accept help. The visitors actually made transitioning to our new lifestyle easier.
Stock up on easy food and drinks
Plain and simple, slaving away in the kitchen was not an option during those early weeks. I learned, though, that visitors didn't expect me to prepare meals. While I'm sure it would have been fine to serve nothing, that's just not who I am. So I worked smarter, not harder, and had Mitch (or Mom) pick up paper plates and disposable utensils as well as prepared foods and drinks in individual containers for our guests.
Something we served a lot of was Carando® Genoa Salami and Mozarella Chacuterie, available at Kroger. They were wildly popular with our guests, and totally made us look like we had our acts together. ;) The presentation is off the charts and they taste fantastic (talk about authentic Italian flavor!), yet they come prepared, and therefore can be served in about 30 seconds. An easy crowd-pleaser, for sure! Mitch and I also love that the sticks are a good snacks for new and busy parents, even when not entertaining company.
From September 14th to September 27th, Kroger will be hosting its "Taste of Italy" event in stores, which will feature Carando®. Be sure to stop by during this time to pick up Carando® Genoa Salami and Mozarella Chacuterie or Carando® Prosciutto and Mozarella Chacuterie Sticks! In the meantime, you can visit Kroger's site to view the ingredients and recipes, create your perfect dish, get special offers, and enter to win a Kroger gift card.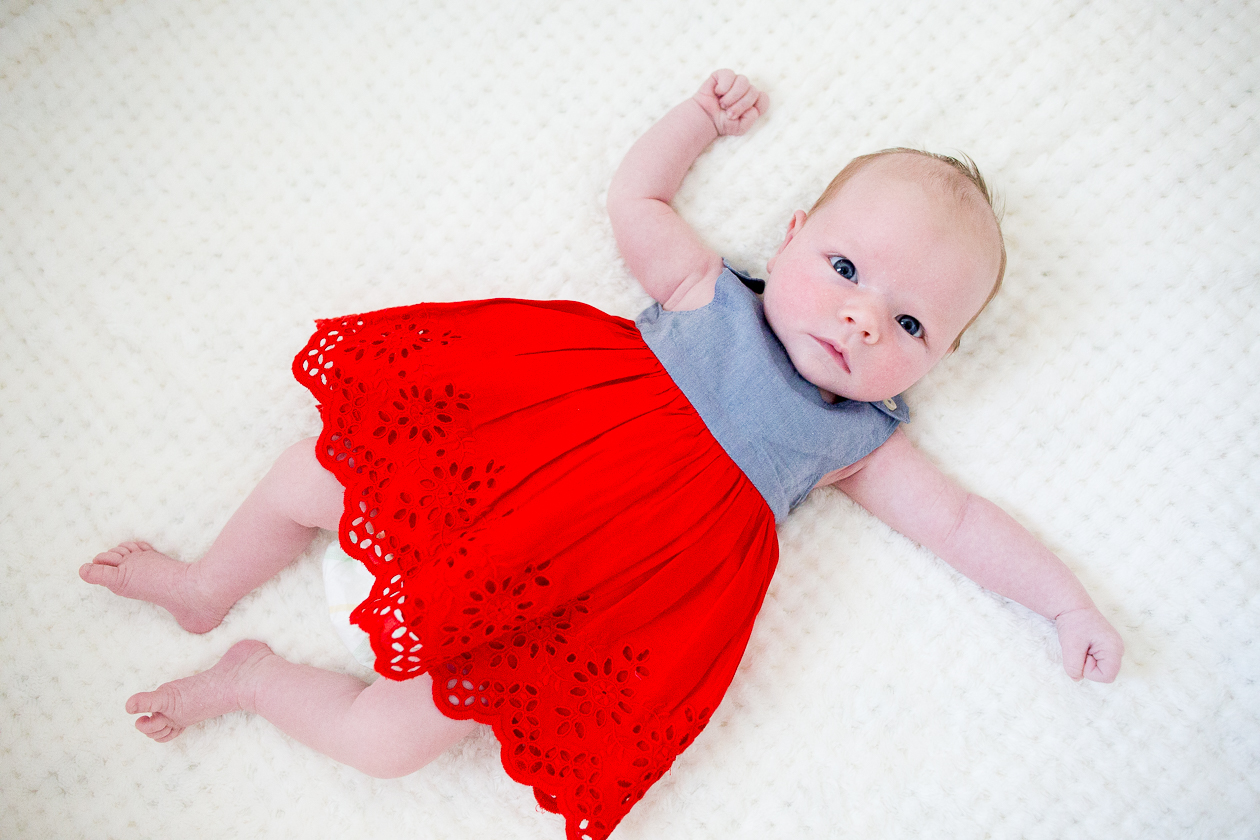 Voice your concerns
As a new mother, I was a little nervous with my baby during the first few weeks, and discovered very quickly how important it is to be honest with visitors. If someone's sick or just getting over something, for example, don't be afraid to ask them to delay his or her visit. Or if a visitor isn't supporting the baby's head, speak up! Want outsiders to wash their hands before holding your little one? It's not rude to ask them to do so! Not up for overnight guests? That's okay, too. Be honest, and you'll be sure to have more enjoyable visits.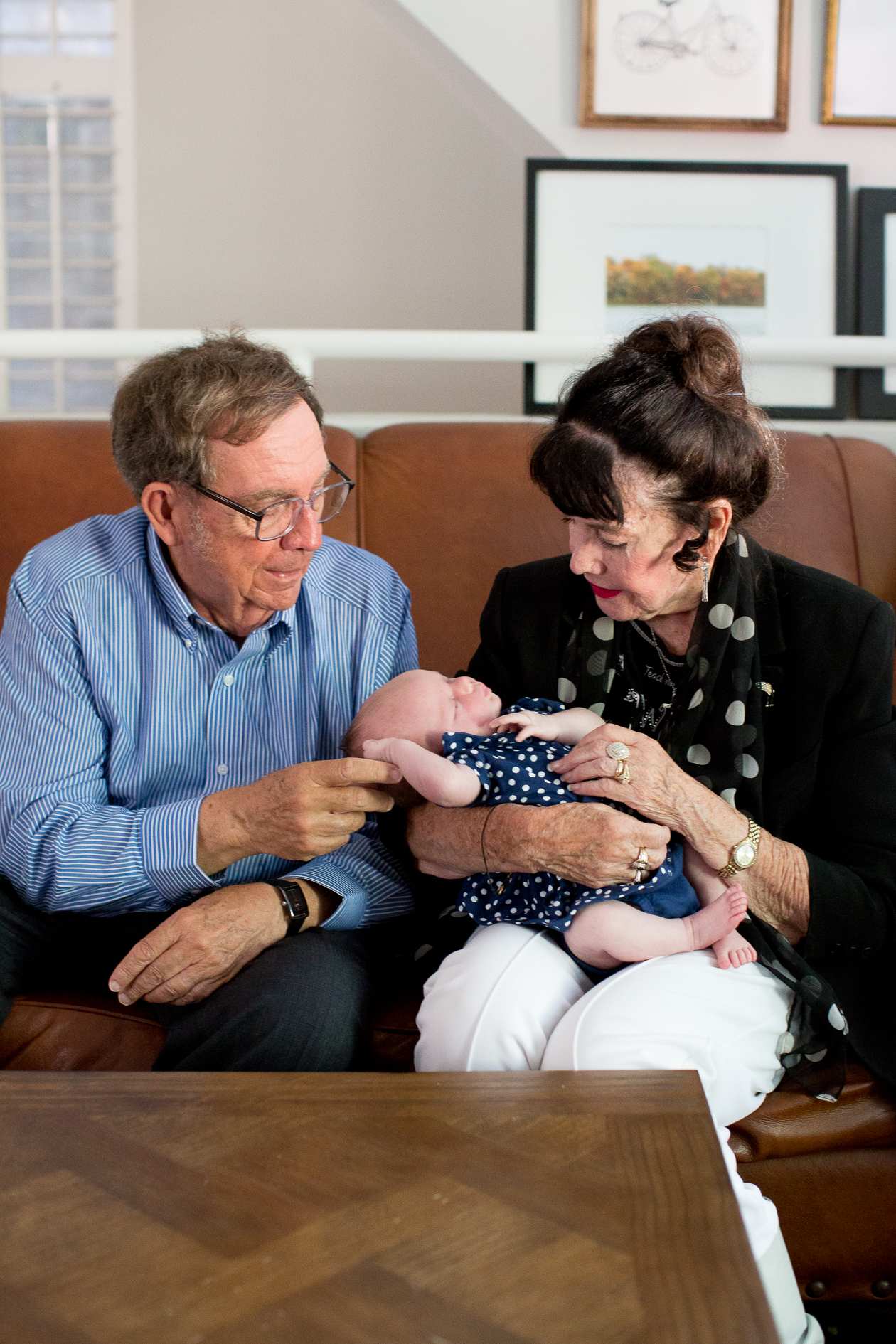 Space out the visits or group them
Having back-to-back visits can be super stressful as they require fairly constant preparation. And that's time that you could be spending with your new family or resting! Instead, space out your visits so you get breaks between them, or group them together so you knock out multiples at once. For example, Mitch and I had three of his college friends come at once instead of having three separate visits. Three birds, one stone, still fun. ;)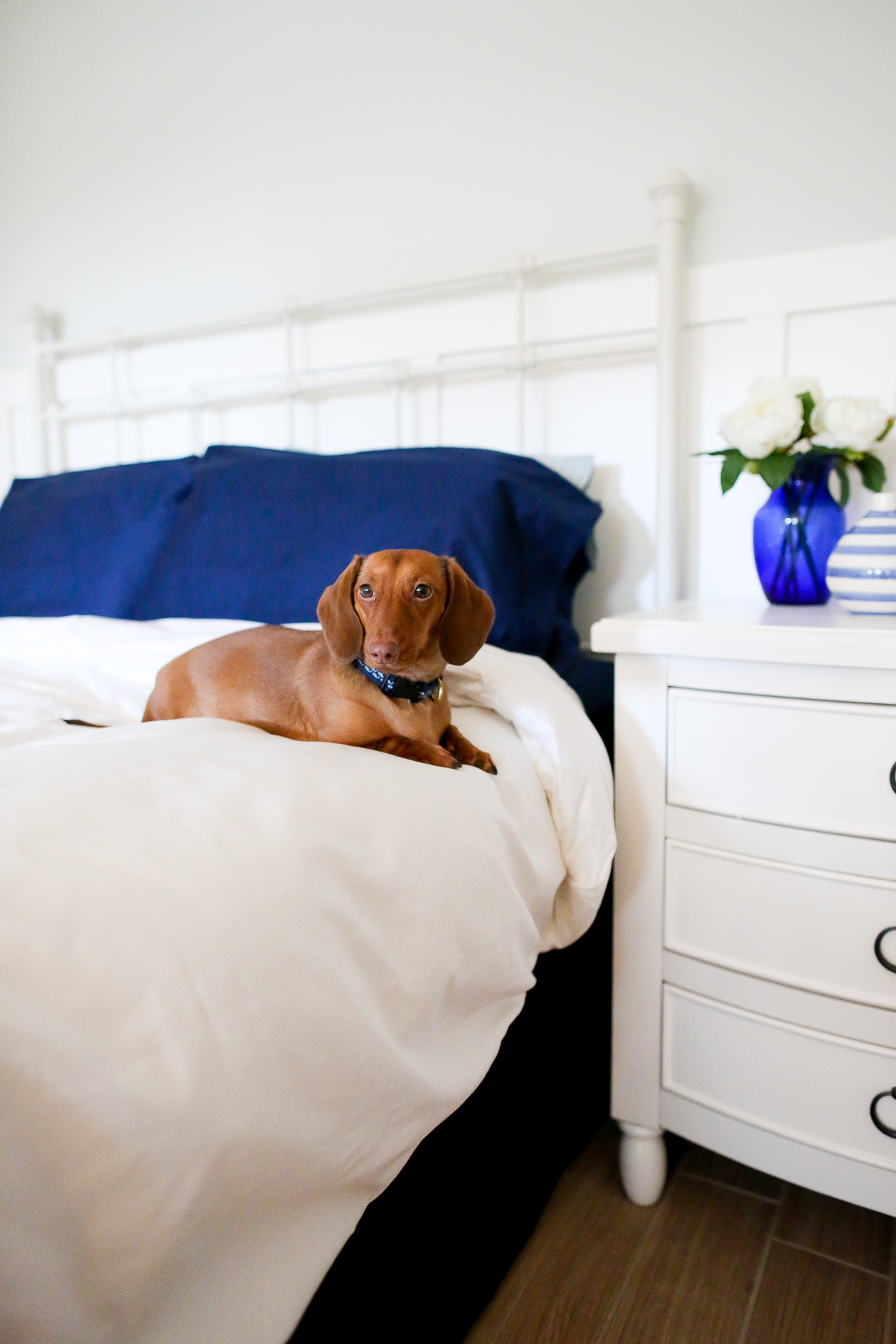 Take care of yourself
As a new mom, you've been through–and are going through–a lot. Your body is recovering from delivery, you're probably sleep-deprived, and you're slowly learning the ins and outs of parenting. Make sure that you put yourself before visitors, otherwise nobody wins. If you only got three hours of sleep the night before, explain the situation to your guests and tell them you need to push back their visit. They will understand. And as I mentioned before, accept help if you could use it! There's nothing quite like a hot shower. Happy parents, happy baby.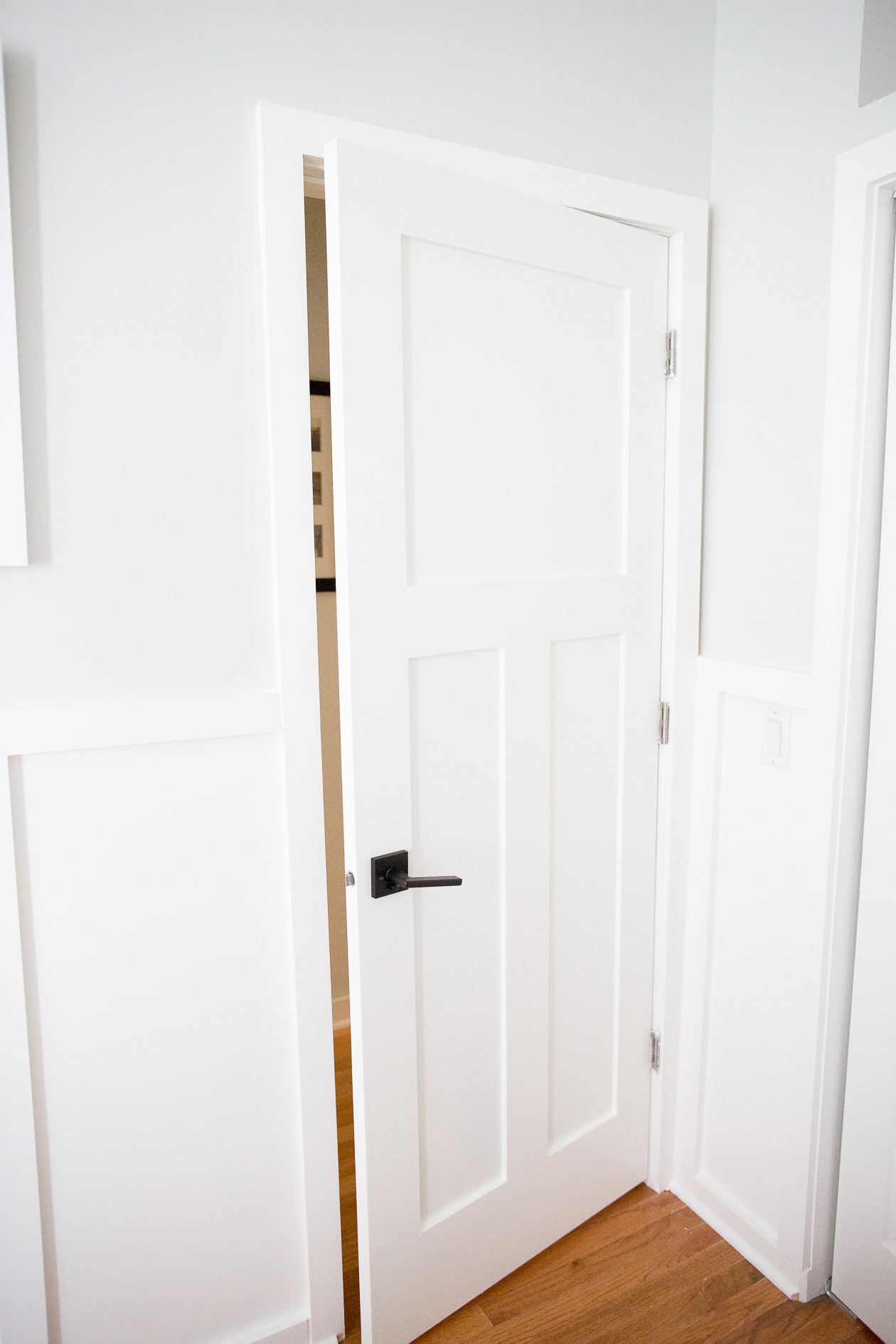 Don't go overboard with cleaning
As we all know, I had quite the obsession with my vacuum in the months, weeks and days leading up to Emma's birth. The house looked like a museum. Looking back, though, I was hardcore nesting and had much more free time than I have now. Of course the house was immaculate! When the baby came, the ability and the desire to keep a perfect home flew out the window, though.
It goes without saying that you should still do some basic upkeep, but no one's going to freak out if there's laundry on the kitchen table or your bed's unmade. Let it go, and simply close the doors to rooms that are messy. People understand that you just had a baby!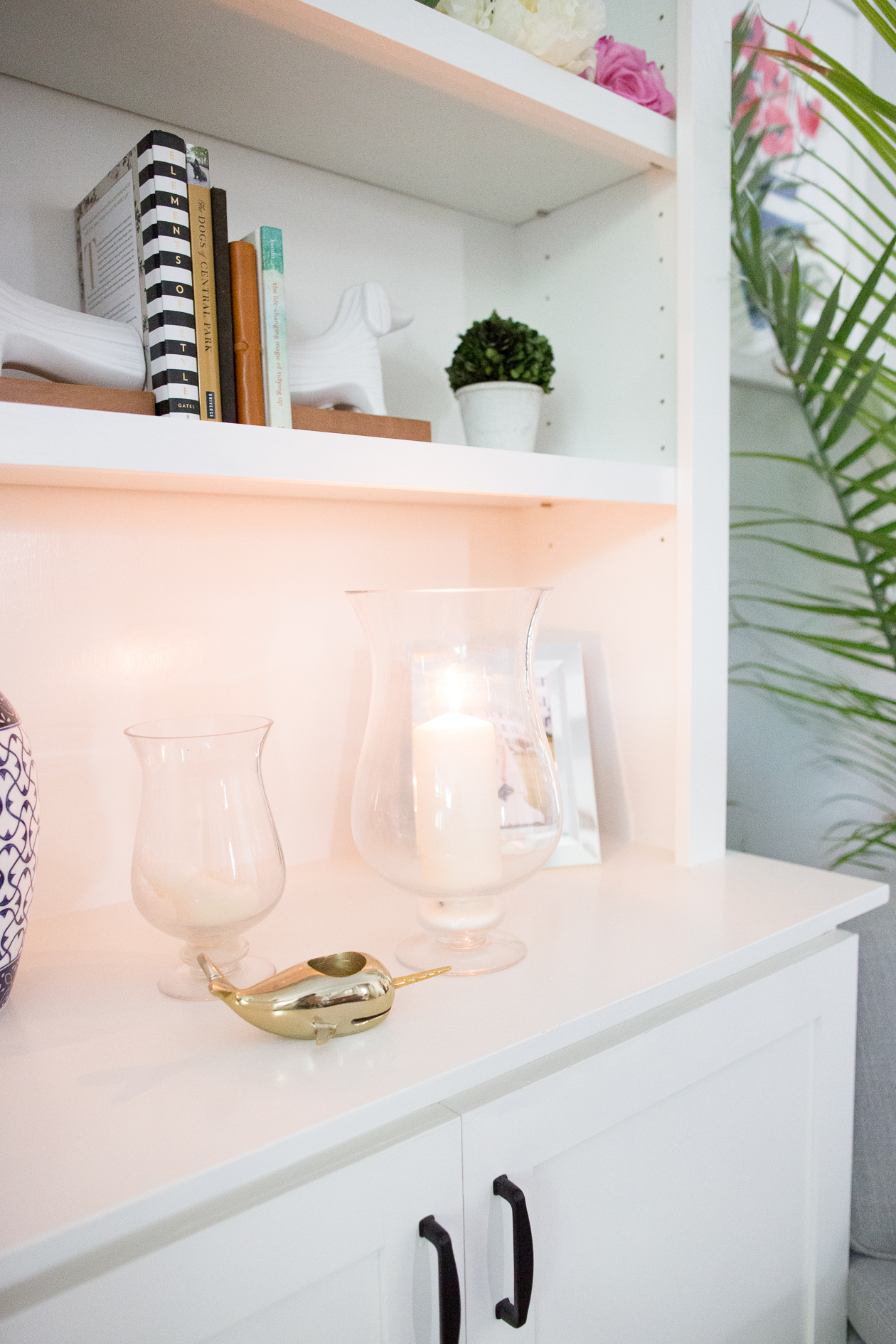 Play music and light a candle
Such little things, but they can make a big difference. Think about it: when realtors try to sell houses, they often bake cookies so that potential buyers have good experiences. Candles are magic, as they do the same thing! Likewise, music has the power to help you relax. Put it on before your visitors arrive, and keep it on while they're there.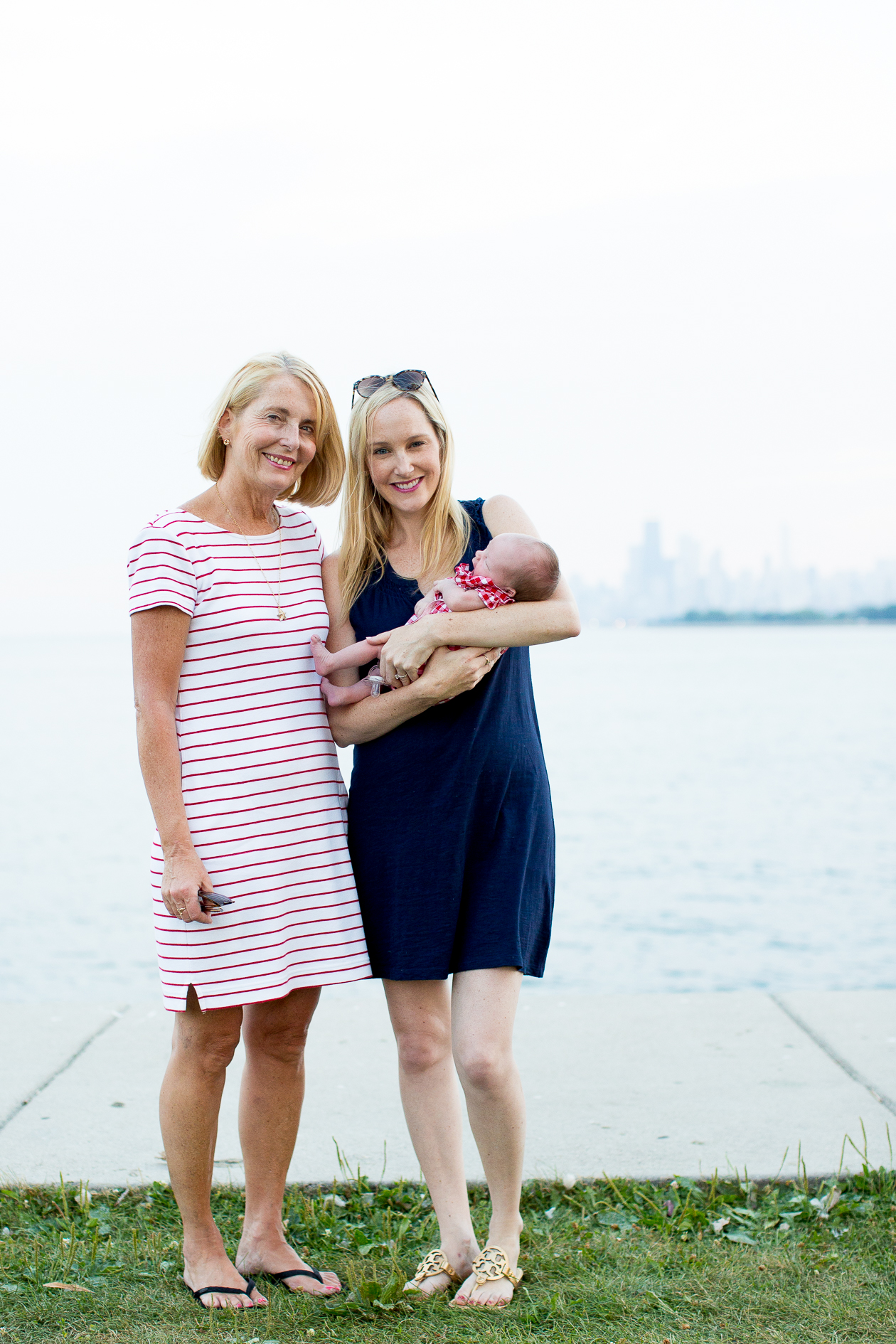 Tag team
Mitch and I think of "preparing for guests" very differently. Mitch places priority on de-cluttering, while I place priority on bleaching everything we own. I've found that if I ask Mitch to deep-clean while I'm occupied breastfeeding Emma, for example, he's more than happy to do it! He just wants explicit directions as to how to do it… and where to find the supplies. Don't be afraid to ask your partner for help with the tasks you'd normally handle on your own. You're in it together!
If Dad isn't around, utilize close family members and friends. Most people have that one person who's seen them at their worst. ;) For example, my mom came to stay with us for a week when we had Emma, and it was so helpful. I didn't care whether she saw me topless, un-showered or without makeup… and she handled everything we couldn't while hosting visitors. When Mom went back home, Jess stepped in when we needed extra help. (Thank you, guys!)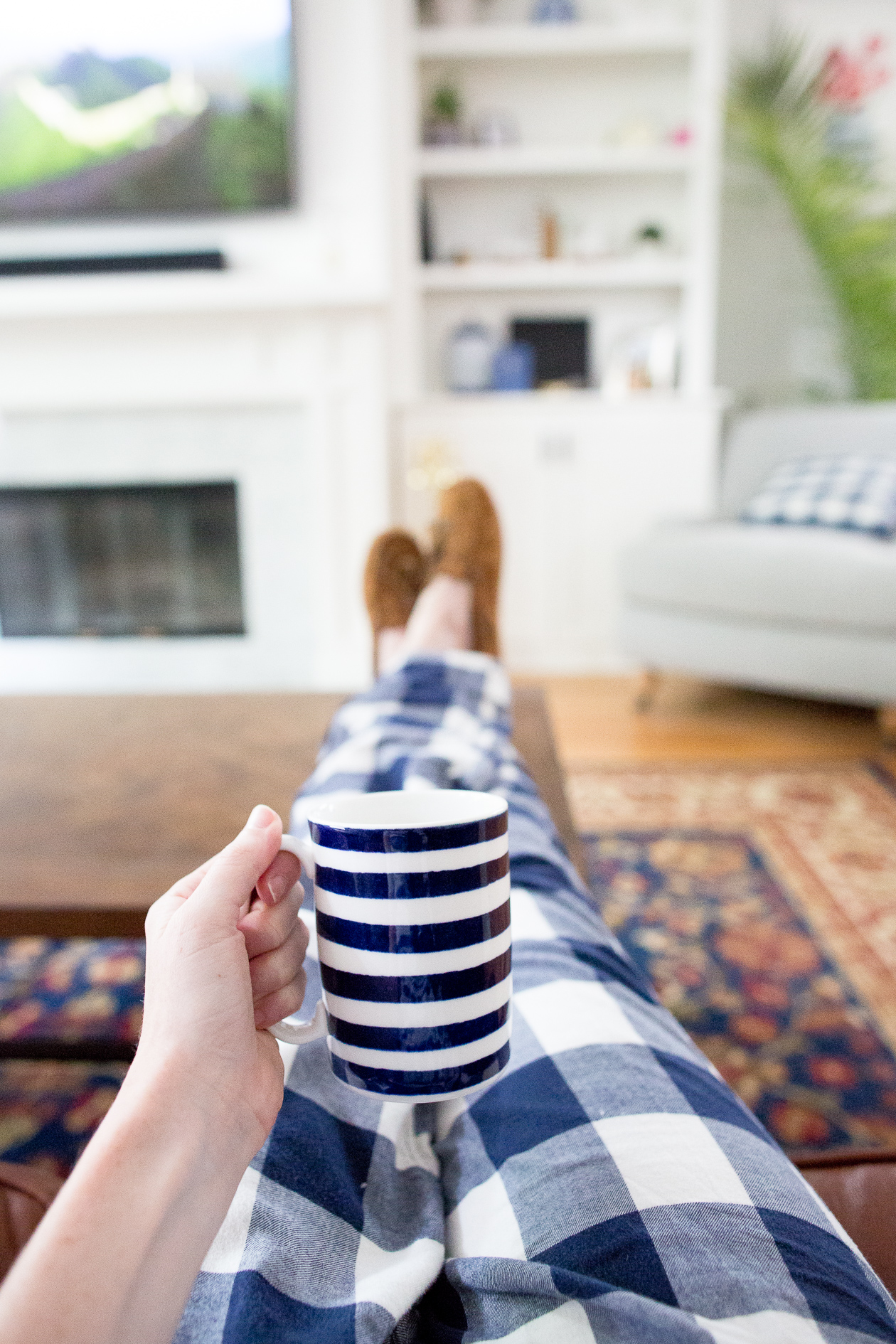 Give yourself a break
It's okay if you don't look your best. You just had a baby. It's okay if you don't prepare a three-course meal. You just had a baby. It's okay if the house appears cluttered. You just had a baby. As I mentioned before, your friends and family aren't going to judge you if you don't have it all together yet. In fact, it'll probably come off as endearing. And remember: they're there because they love you.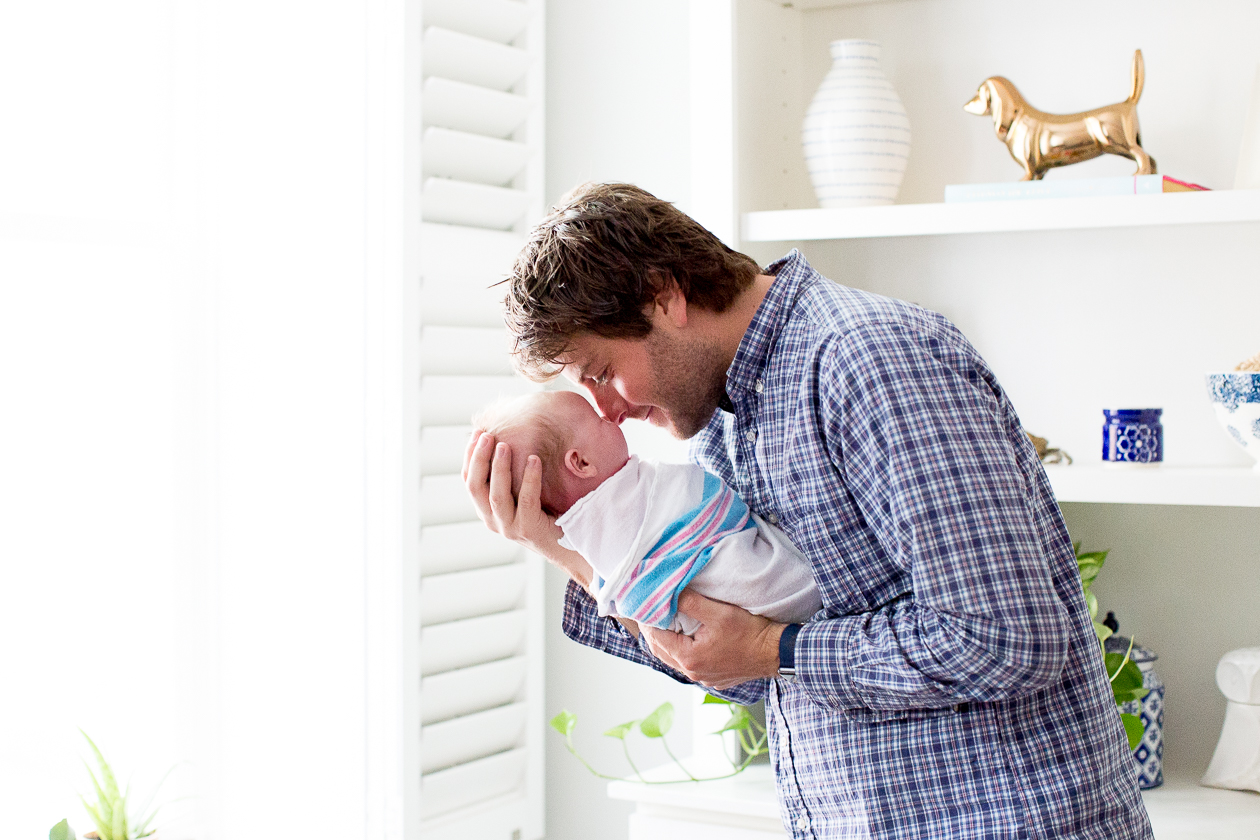 This post was sponsored by Carando®, but all opinions are my own. As always, thank you so much for supporting the partnerships that keep Kelly in the City up and running!