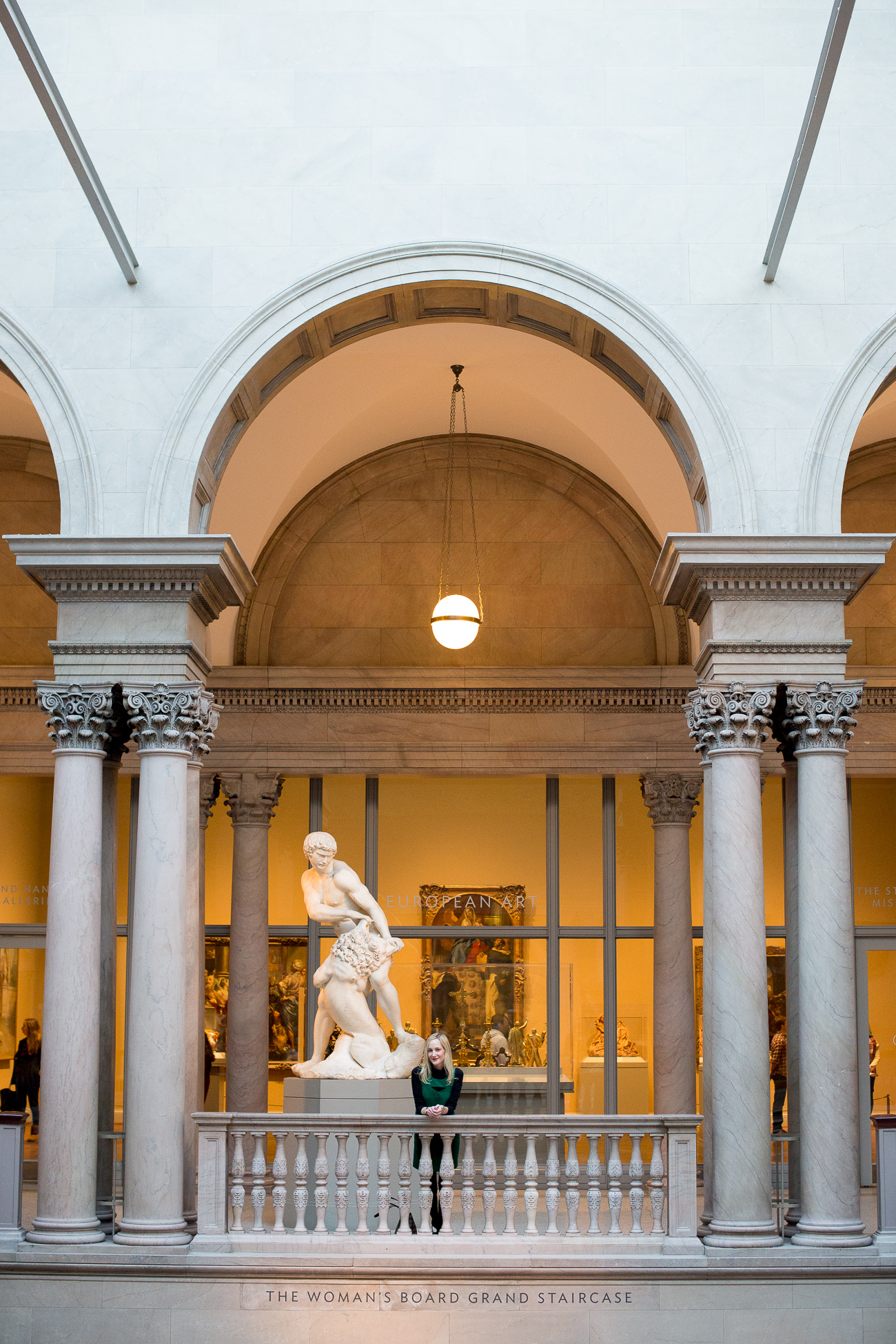 Leona Dress (c/o) / J.Crew Tissue Turtleneck (Also check out the striped version… and the Factory version!) and Earrings (Super old. But I love these similar earrings from Moon and Lola!) / Kate Spade Tote and Bracelet / HUE Sweater Tights / DV by Dolce Vita Booties (Old, similar here, here and here) / Daniel Wellington Watch (c/o)
Last weekend, Mitch and I visited the Art Institute of Chicago for the first time. (Actually, it was my first time; Mitch's zillionth, haha.) My brother- and sister-in-law got us memberships for Christmas, which was such an amazing gift.
When we lived in New York, Mitch and I visited the museums a lot, but it was always with 150+ unruly teenagers in tow. So it's really, really nice to get to visit stress-free and alone. :) Not only will the memberships help us decompress and spend some quality time together, they'll also help us get out more during the colder months and get to know our new city better. We're looking forward to many weekends spent there!
Anyway, we visited the following exhibits: "The City Lost and Found," the Thorne Miniature Rooms (see a couple of them in my photos below!), "Chagall's America Windows," and the Arthur Rubloff Collection of Paperweights. (The last of which because how could one not visit a museum exhibit dedicated solely to paperweights?!) Sure, there was a lot more to see, but we didn't want to become Art Institute burnouts. And now we have the perfect excuse to go back in a couple of weekends! So fun.
After the museum, we visited the Bean, because we're still kind of tourists here, haha… and that's what tourists do. And then we went to Elephant & Castle to warm up by the fire. :) The perfect day.
Thank you, John and Sarah! :) We love you!