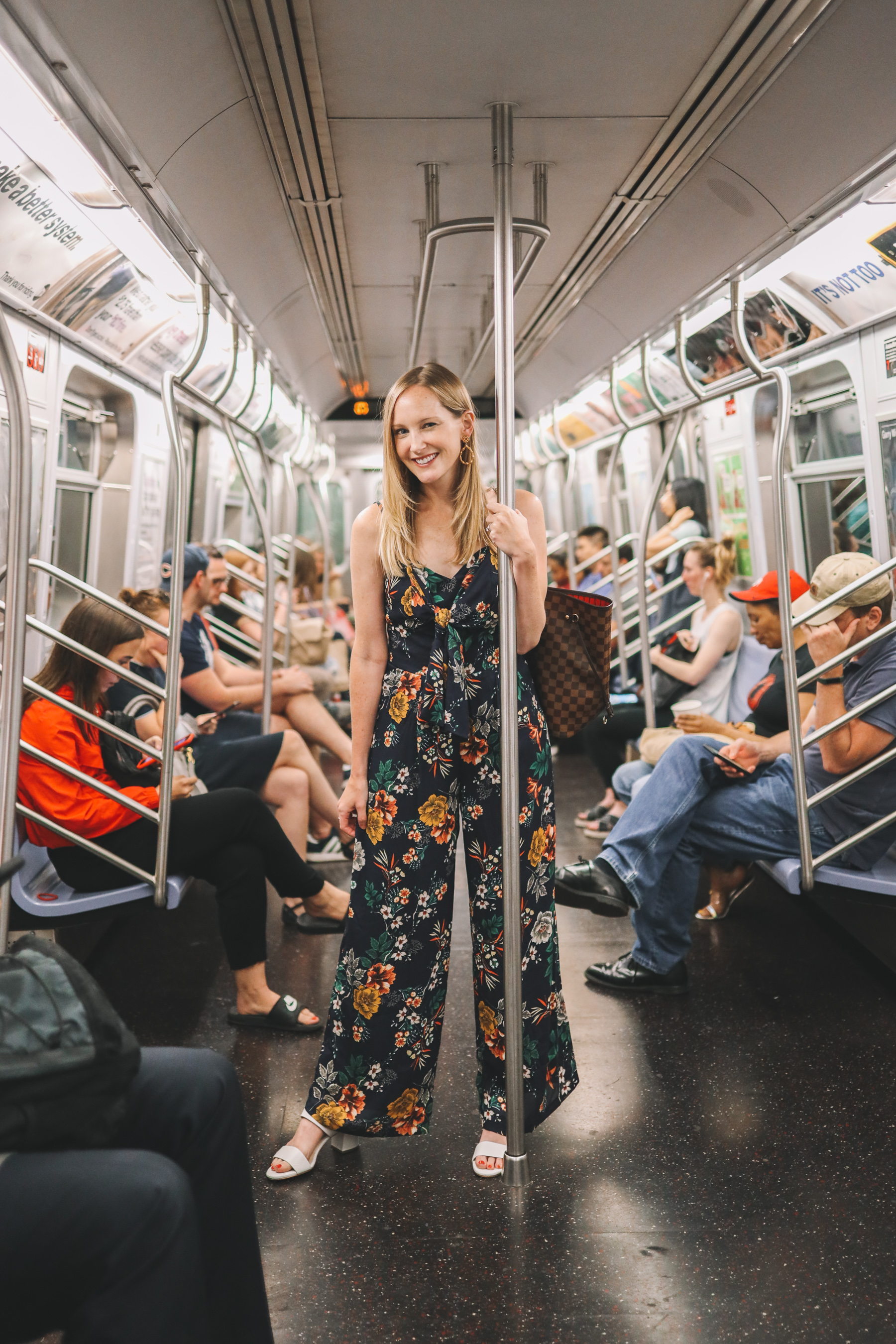 Nordstrom Anniversary Sale Jumpsuit (Runs TTS.) / Cole Haan Sandals (I walk miles in them! They're insanely comfortable! They also come in brown, gold, black, blush, Navy and "Ivory Print." I went up a half size.) / Louis Vuitton Neverfull (Good options: One, Two, Three, Four + Five — I recommend going "Authenticity Verified.") / Lisi Lerch Earrings c/o
Mitch and I are in New York for a few days for a blog project, and my parents are watching Emma and Lucy. While it's hard to be away from them, they're in the best hands, and we are having quite a lot of fun. ;)
A Night on the Town in NYC
We're staying at 1 Hotel Central Park, which, as the name suggests, is off the park. But we subwayed down to the West Village last night to walk around the neighborhood in the most perfect weather. We had drinks at Palma, one of our favorite restaurants, but decided to forgo a sit-down dinner in favor of slices at Joe's Pizza. Oh! And then we went to Jimmy's, a rooftop bar, and ran out of there as quickly as we could because it we were like, "BAH! We're too old for this!" 😂 And went home to watch "Big Little Lies" in bed. #fail
Mitch and I have made a concerted effort over the last year to fight all feelings of FOMO ("Fear of Missing Out") when we're back in the city. Sounds silly, but it used to be something we really struggled with. During our earlier trips, we'd end up overwhelmed and disappointed–partly, I think, because we were packing too much into our days and partly because we were putting so much pressure on ourselves to have the greatest time possible because who knew when we'd be back next?!
But no more! We've finally slowed it down and realized that New York isn't going anywhere. I also think because we're now so happy with our living situation in Chicago, it's easier to be here without too much sadness. Yes, we miss New York with all our hearts, but Chicago is where we belong right now and actually what we want!
While we were walking last night, Mitch asked me whether, if given the chance, I'd move back to New York right now. And my answer was "No." And so was his.
Like, what?!
CRAZY.
But a great thing, too. ❤️ Each chapter of life, while different, is beautiful.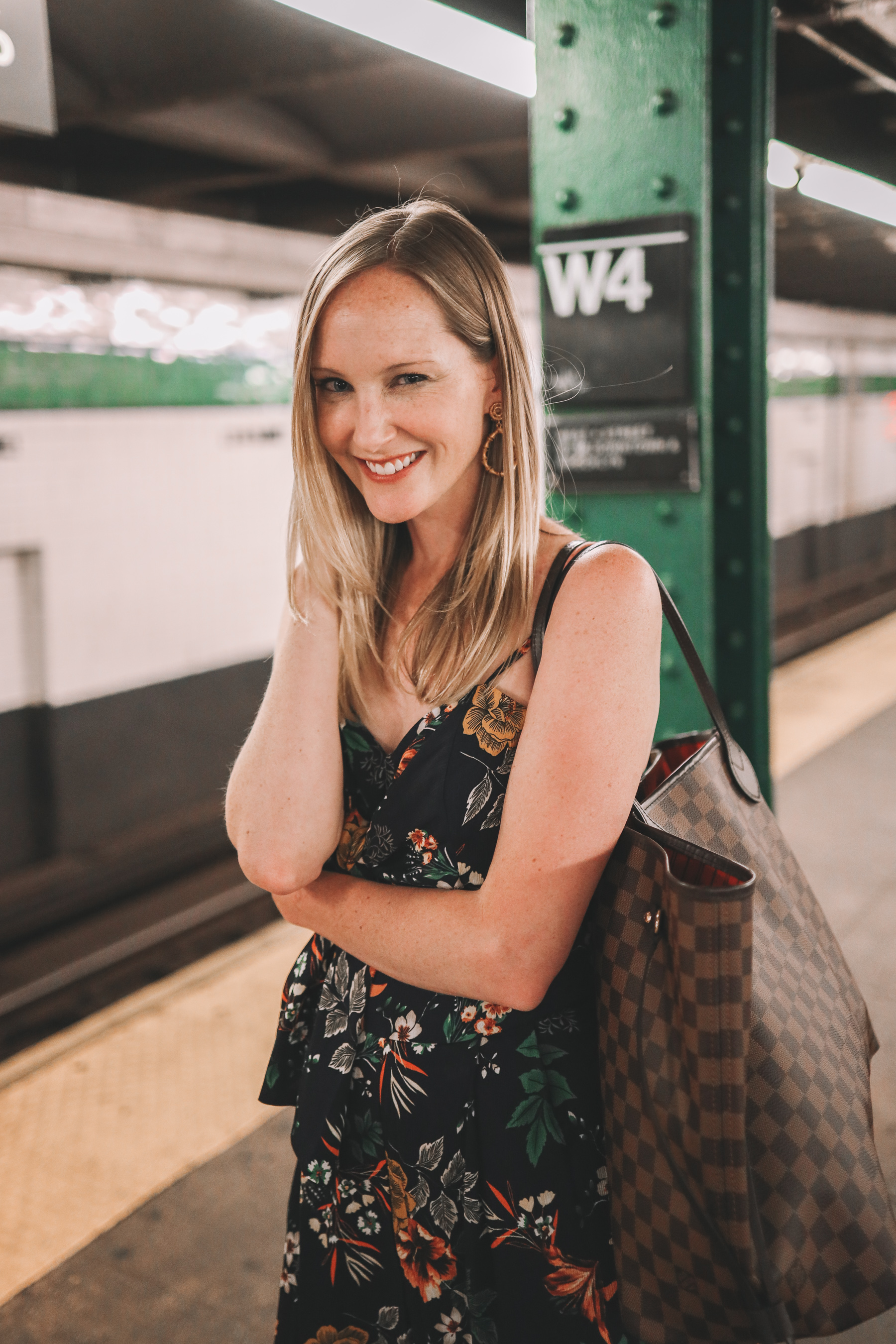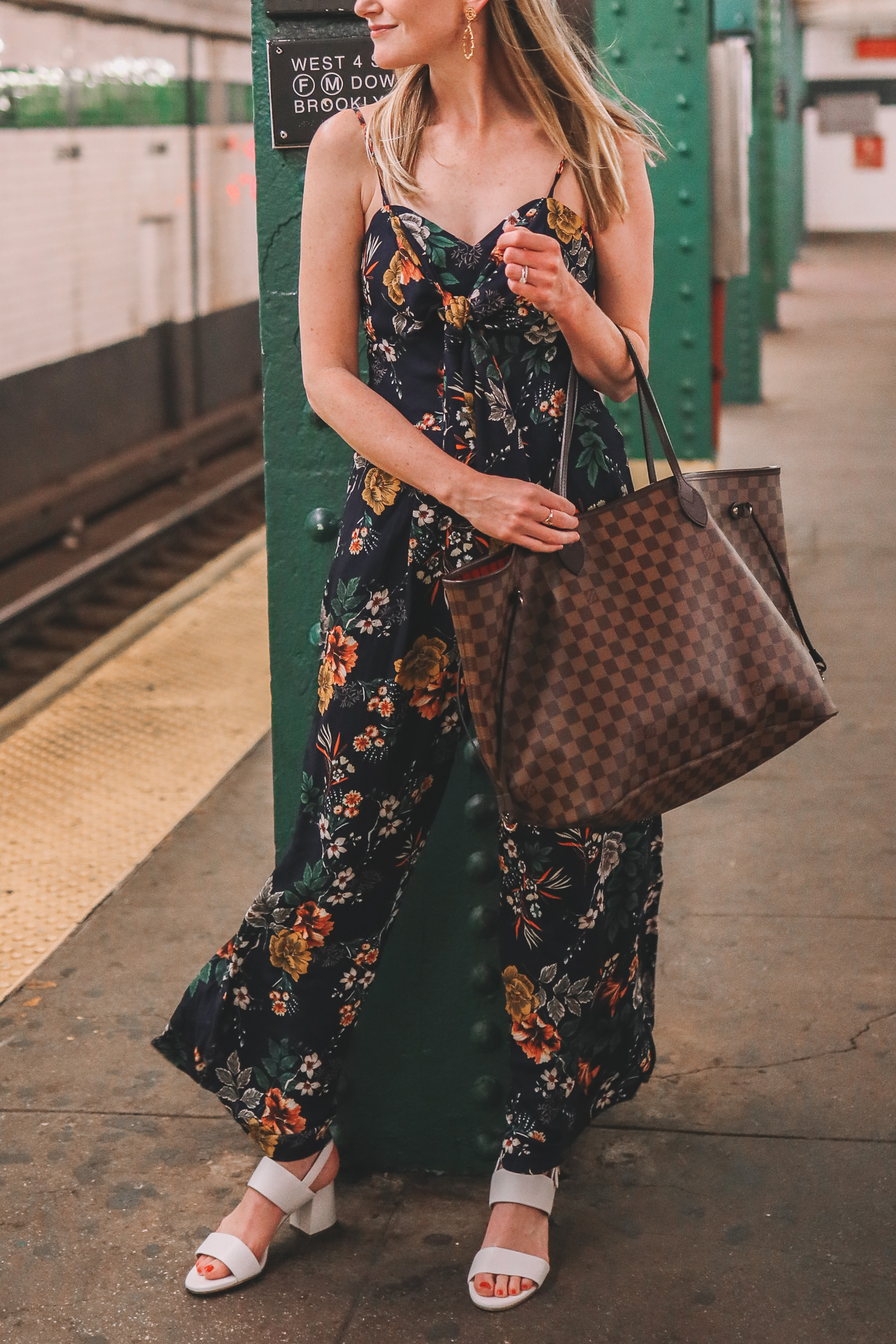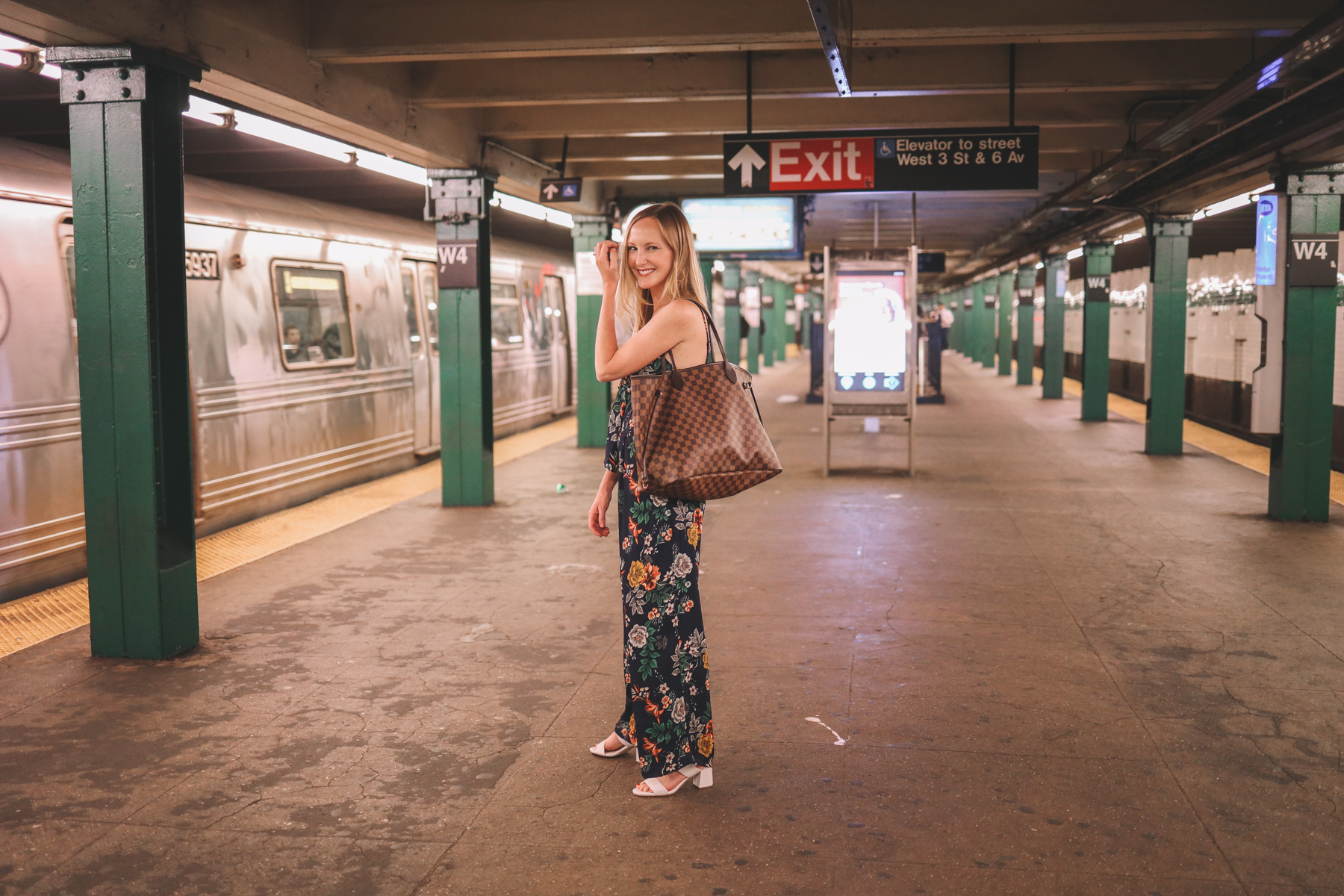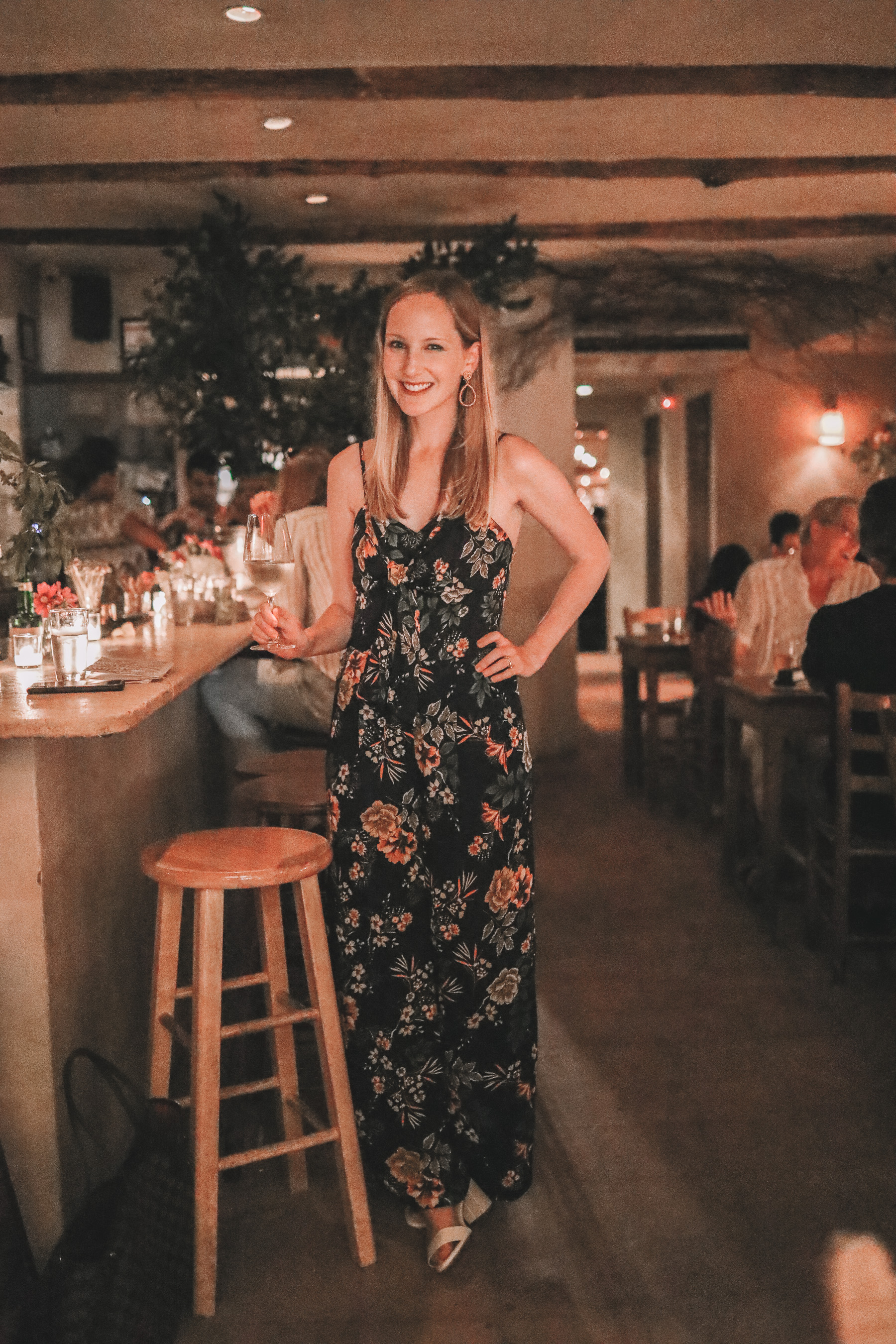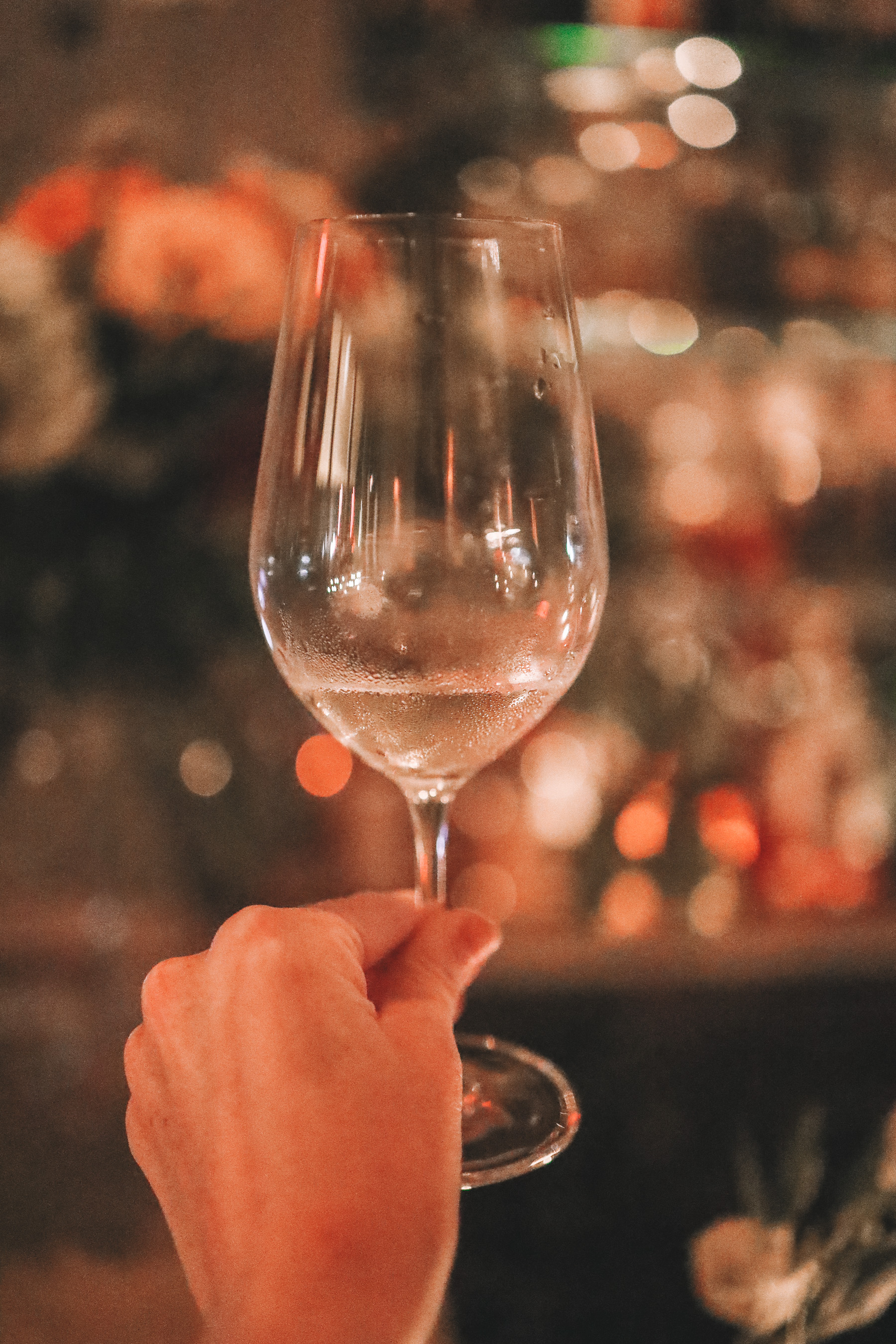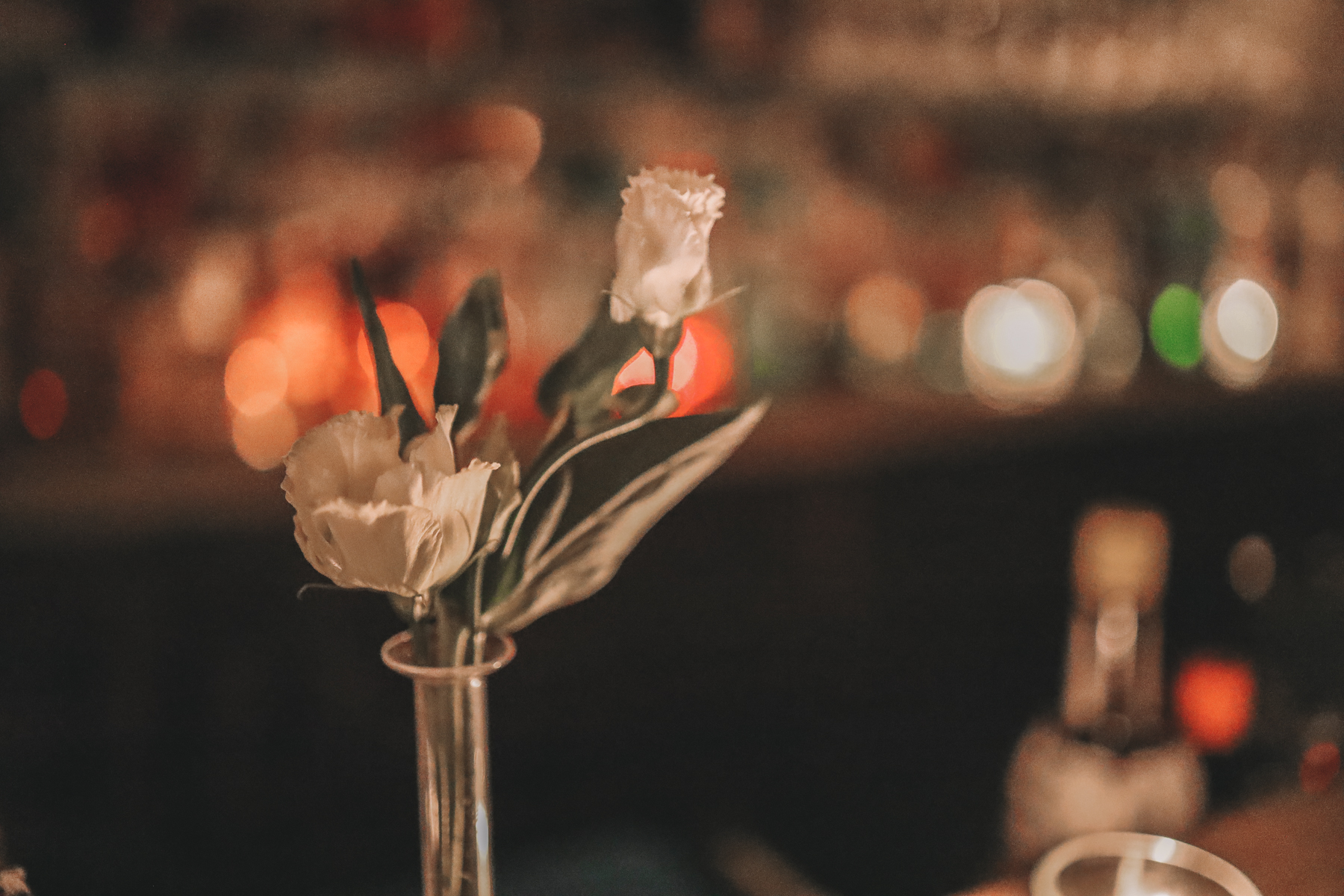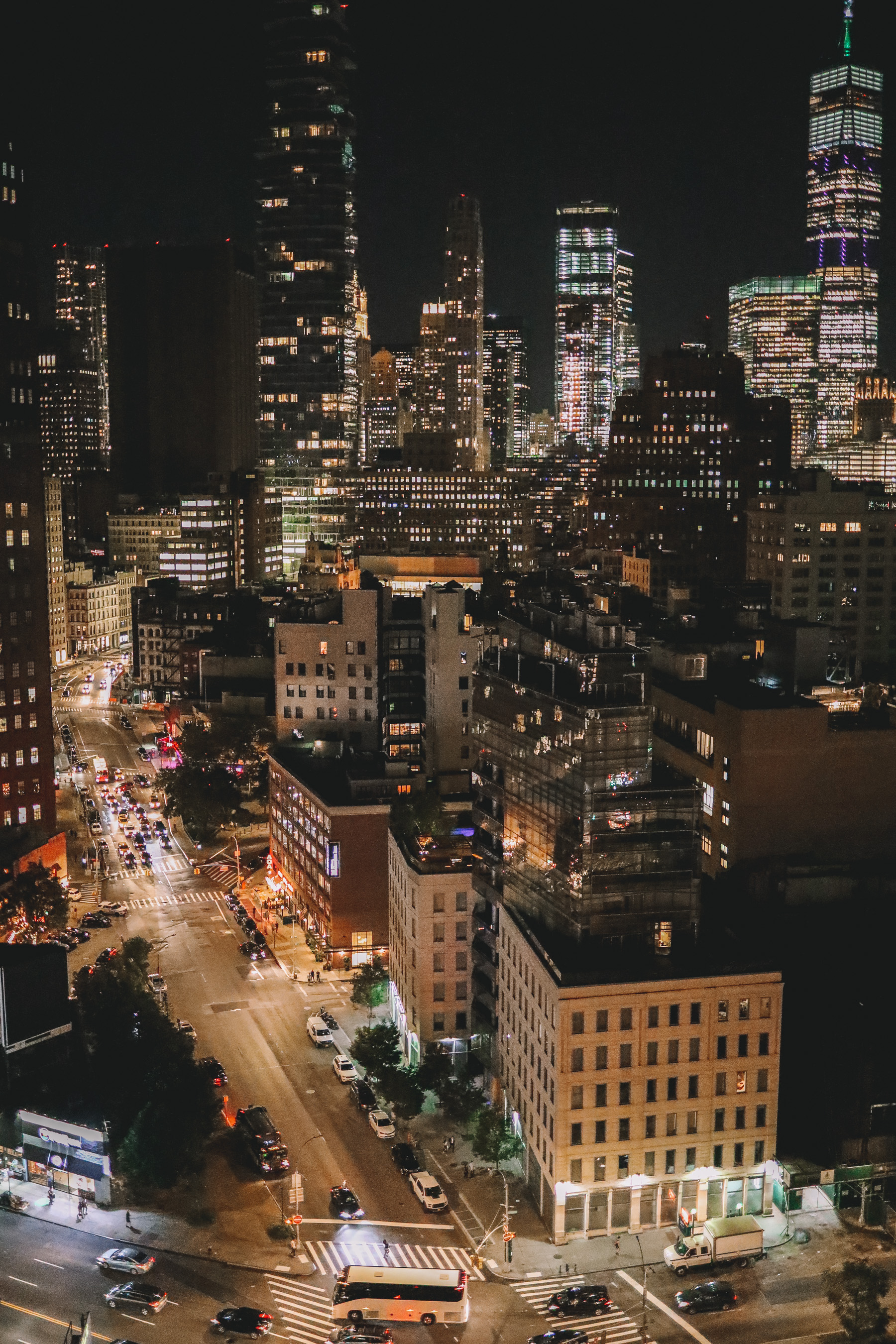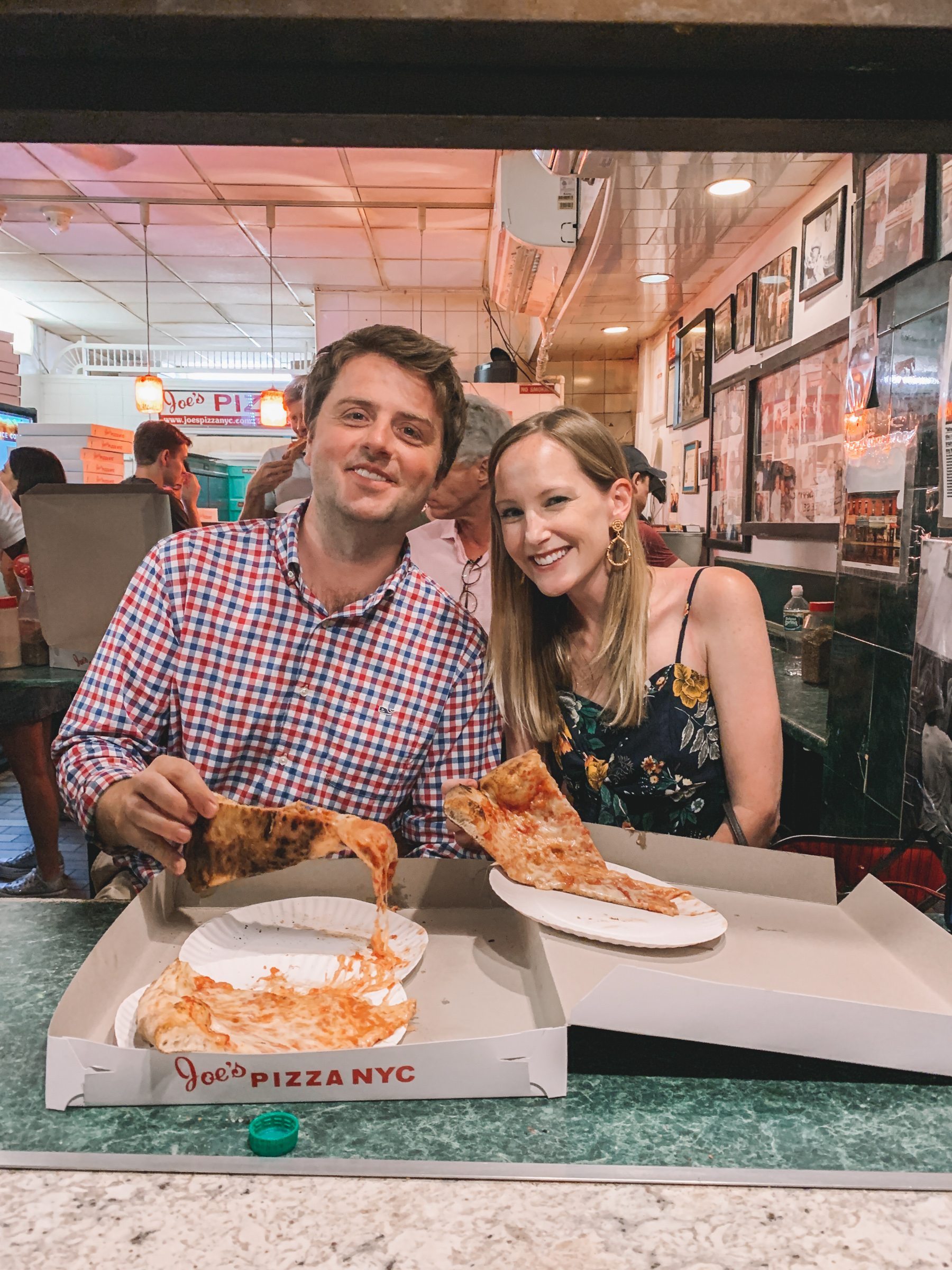 Shop the post:
Nordstrom Anniversary Sale Jumpsuit (Runs TTS.) / Cole Haan Sandals (I walk miles in them! They're insanely comfortable! They also come in brown, gold, black, blush, Navy and "Ivory Print." I went up a half size.) / Louis Vuitton Neverfull (Good options: One, Two, Three, Four + Five — I recommend going "Authenticity Verified.") / Lisi Lerch Earrings c/o