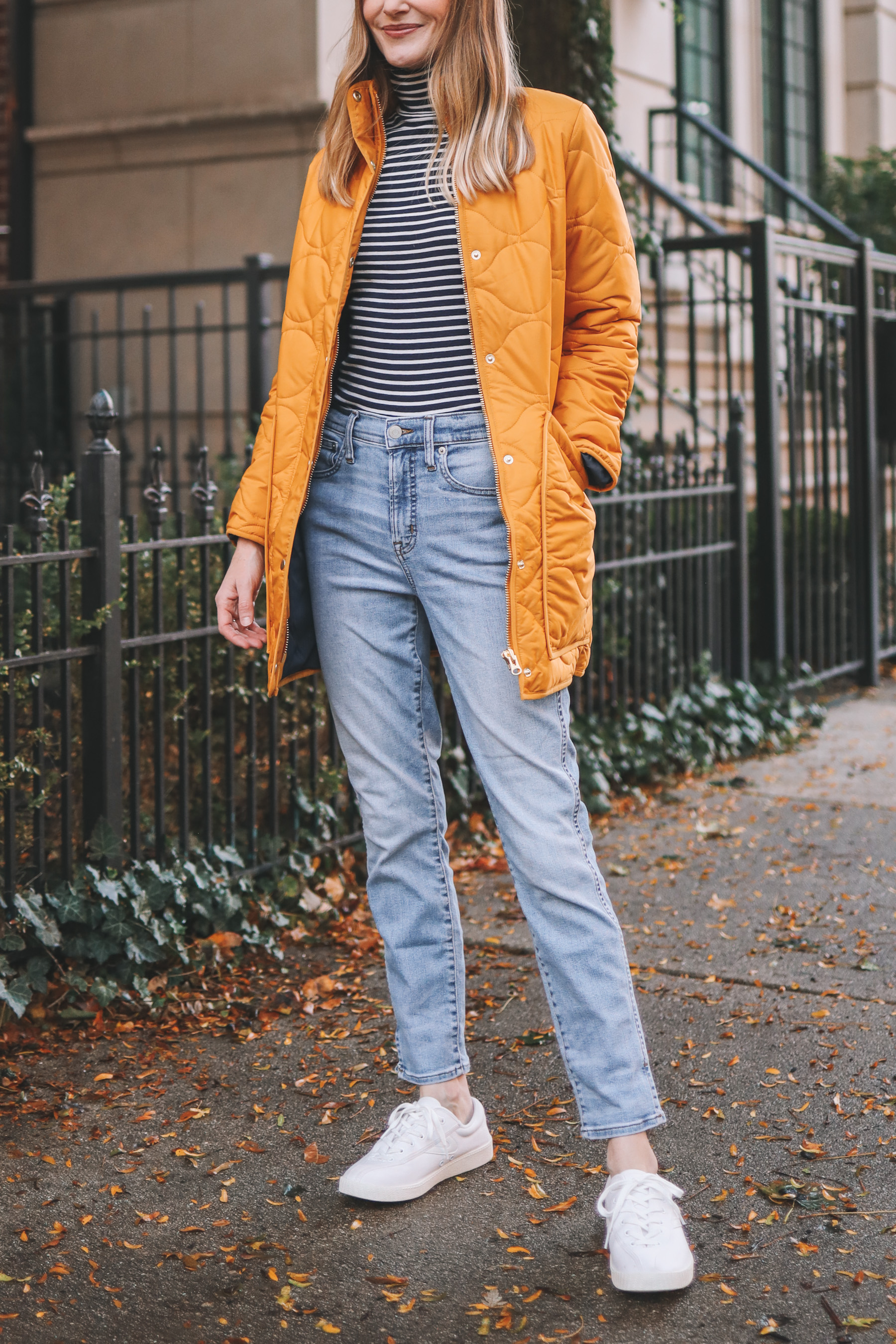 Quilted Cocoon Coat (Comes in tons of different colors! Here's the wool version.) / High-Rise Vintage Straight Jeans (Try the Tahoe, Outback and Rinse washes.) / Striped Turtleneck (Also try the Striped Tissue Turtleneck. Other striped staples include the Striped Perfect Long-Sleeved Tee and the Striped Boatneck Tee.) / Sneakers (Tons of sale options from J.Crew, too! This is the specific pair I'm wearing.)
Huge news!
This weekend, J.Crew is giving everyone early access to its Black Friday Sale. (Through Sunday, Oct. 25th, take 50 percent off regular-priced products with code "FRIDAY." And today only, take 60 percent off sale products with the same code.)
I would highly recommend making your purchases now instead of then! It's not that the sale isn't as good in November; it's just that popular products tend to sell out between now and then. So you're really getting the pick of the patch right now! (See what I did there? 🎃)
Here are my recommendations: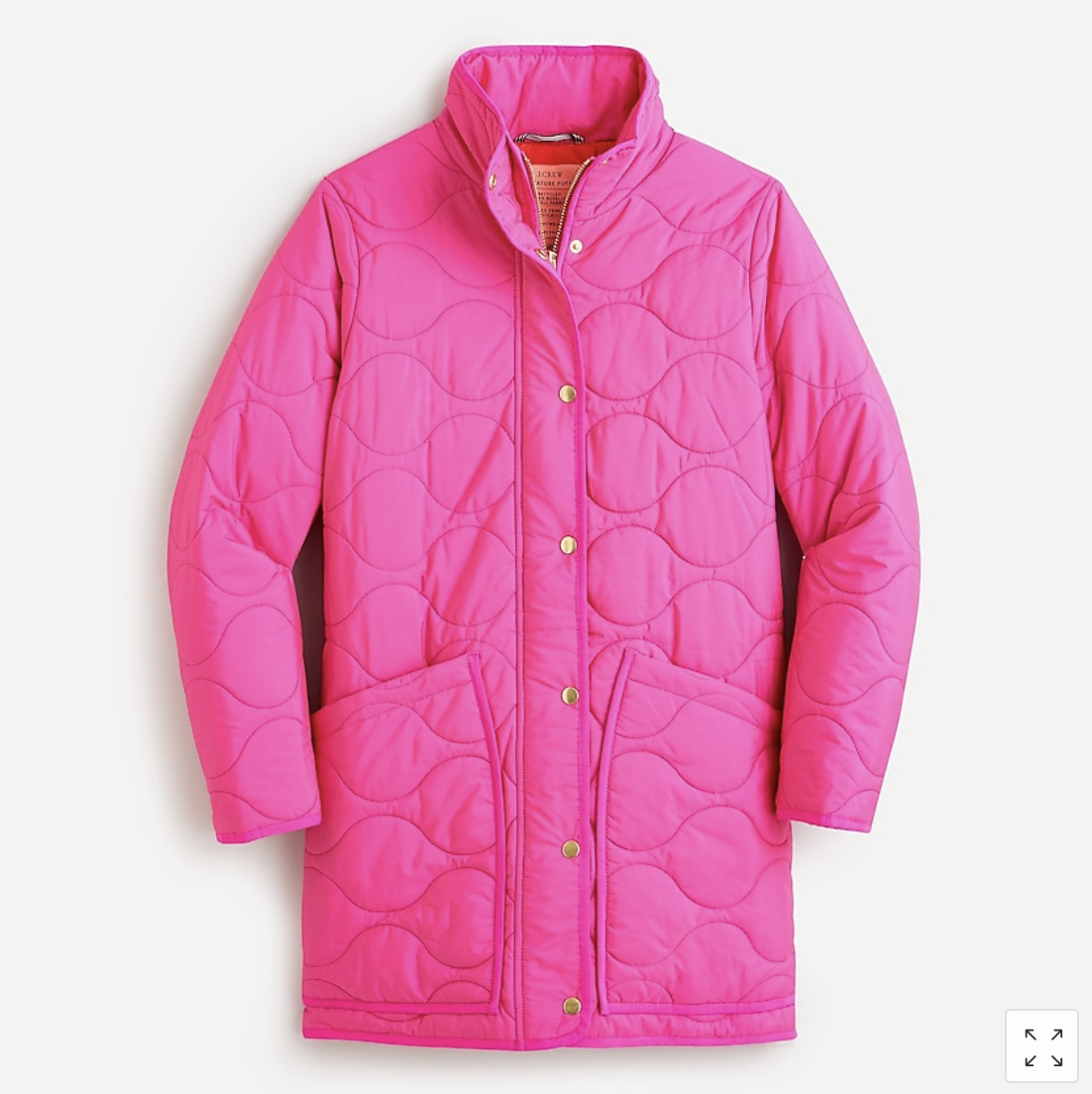 YES! Okay. This is the new quilted version of the ever-popular wool Cocoon Coat, and it's fabulous. I've own mine for about a month now, and I'll say that it does run a bit larger than the wool one. It's meant to be oversized, so keep that in mind. But I'd recommend going down one size. I'm wearing a size XXS in the above photo, which is a size I would never order otherwise. Anyway, the coat is GREAT. It's not as warm as a true puffer coat, but it's solid. It also has great exterior pockets to hold all my crap that I need when taking the girls on walks or for play sessions at the park. I also love every color it comes in. I have the yellow and the bright pink, but the olive and navy are obviously a lot more versatile!