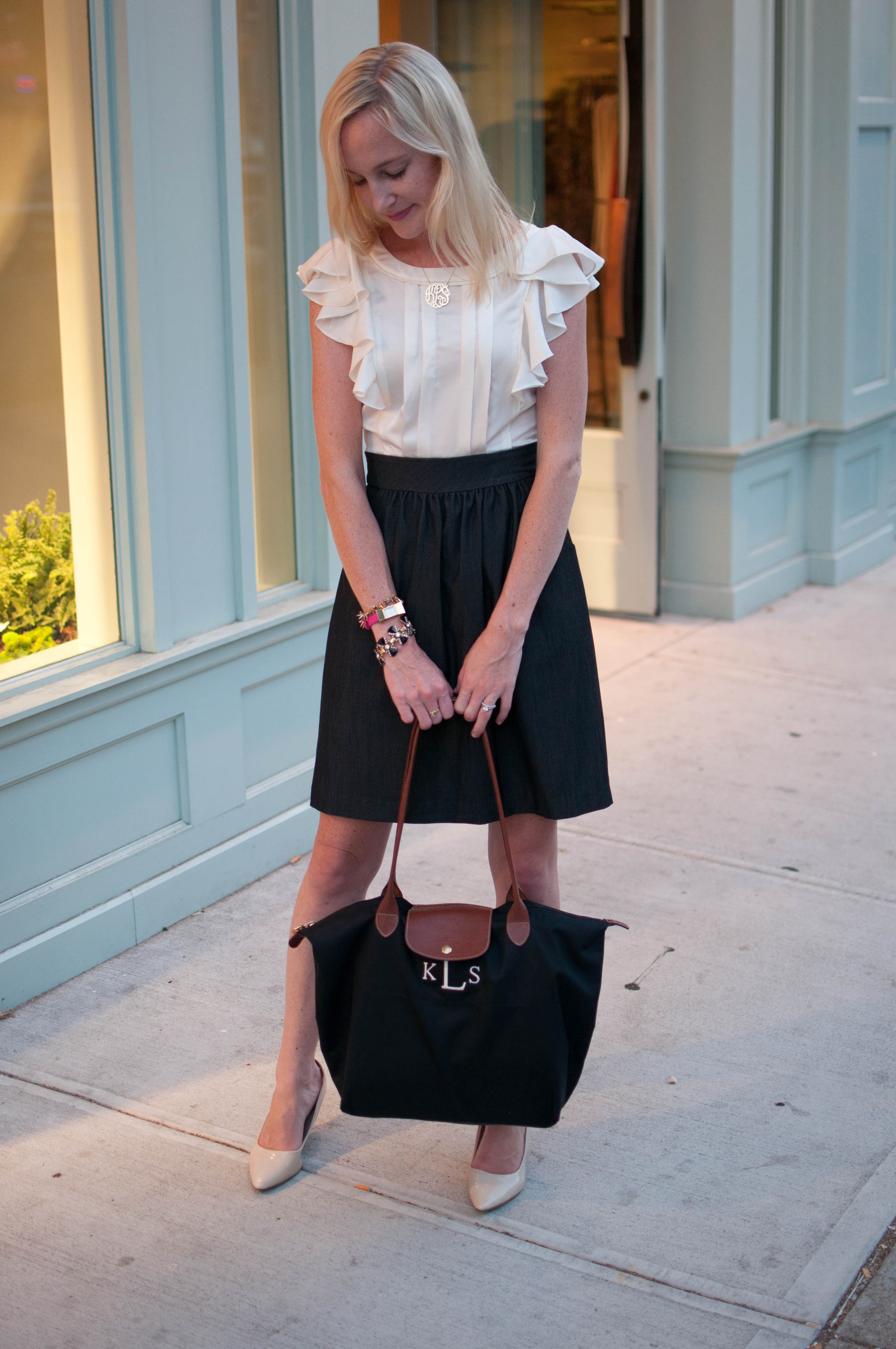 Admittedly, I'm having a rough transition back into the working world. Who gets up at 5:30 a.m.?! It's an ungodly hour, in my opinion. I miss summer. ;) (#teacherprobs) As you can imagine, getting dressed in the morning–and looking acceptable–is a struggle for me these days. (Forget doing my hair! I've been blowdrying it in my classroom before my students arrive. Ha.) I'll get back into the swing of things in a week or two, but for now, I'm going for simple outfits that don't require a lot of brainpower. Until I pick up my coffee from my favorite bodega, I'm a zombie!
Dress: BCBG (Old), but loving these easy black + white dresses: one, two and three / Pumps: Kenneth Cole (On crazy sale!) / Watch: Kate Spade, also available in white/silver, black, gold (bracelet style), and silver (bracelet style) / Bracelets: Stella & Dot and J.Crew (Sold out), available here / Necklace: Paradise, similar here (And check out the monogrammed earrings and ring!) / Bag: Longchamp (Don't forget to add the monogram!) / Lipstick: Clinique / Earrings: J.Crew, less expensive version here
Today I chose to hit snooze three times instead of giving myself those extra 15 minutes to get ready, so an easy black-and-white dress and my favorite black-and-white monogrammed Longchamp bag were an obvious choice. (When I'm working, I need a tote that hold a lot. Ah, grading.)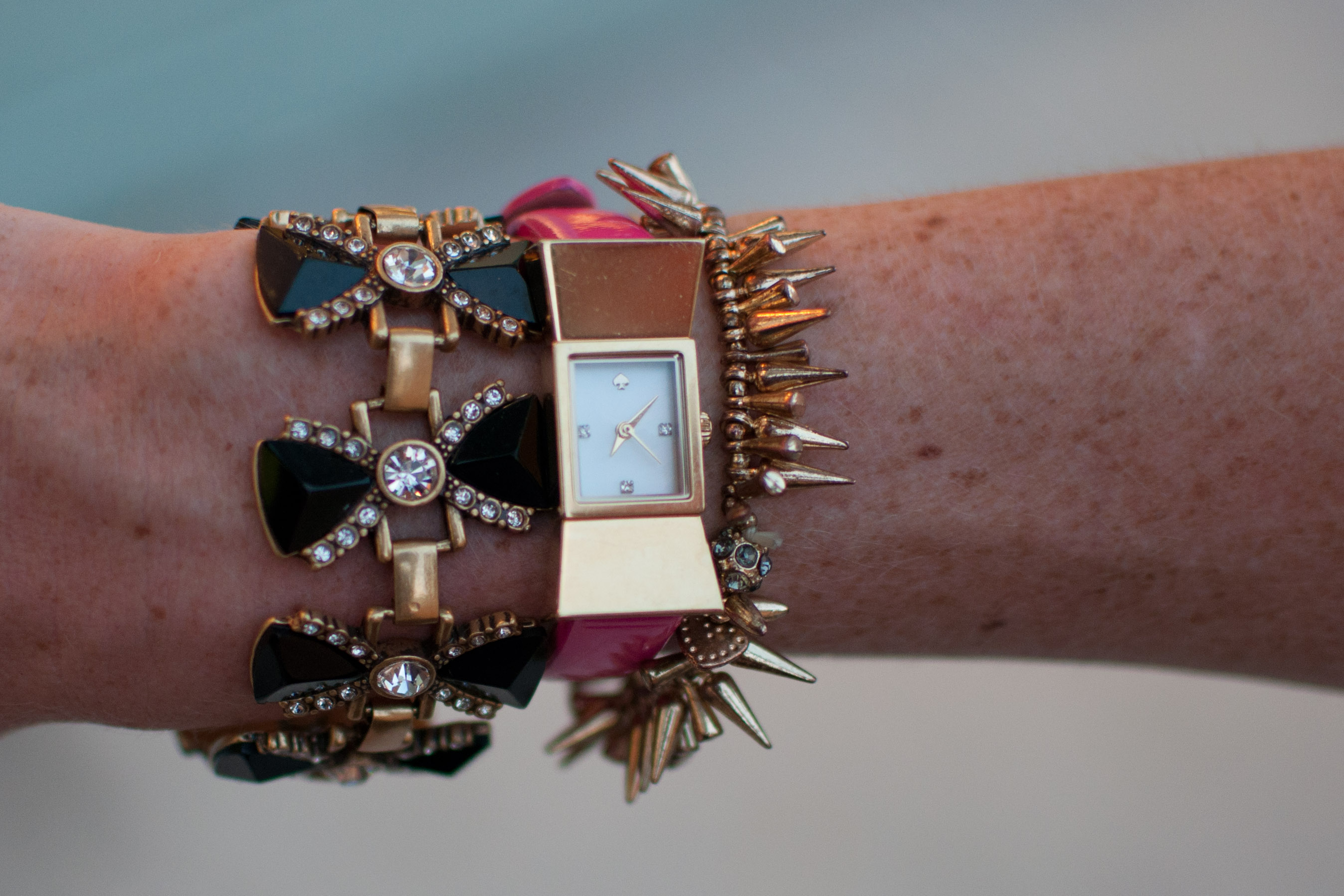 I know I said I was opting out of Fashion Week activities, but I simply couldn't turn down a visit to the Julie Brown Designs showroom in the Fashion District today! (Julie Brown has quickly become one my absolutely favorite designers. I love her use of texture, bright colors, and bold patterns.) While in the showroom, I was able to browse the holiday collection (which is being released soon!) and get a glimpse of a few pieces from the spring 2014 collection. (Both of which are to die for.) I even got to meet Julie herself! What a doll.
Over the next couple of weeks, I'll be featuring a bunch of Julie Brown pieces on Kelly in the City. So excited! Oh, and a heads up for New York City fashionistas: the adorable brand is having a sample sale at its studio tomorrow! (325 West 38th Street, Suite 904) Be there. :)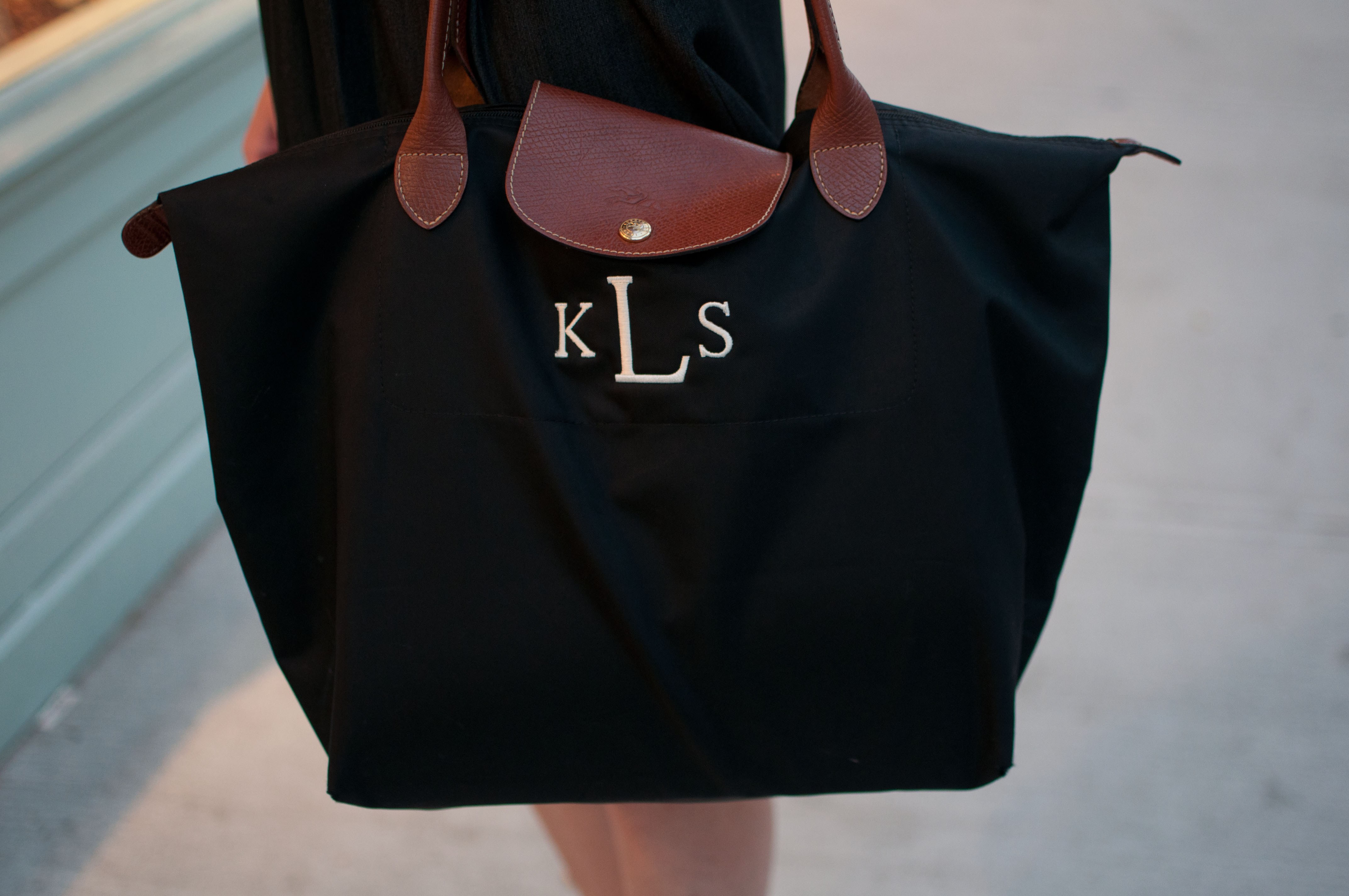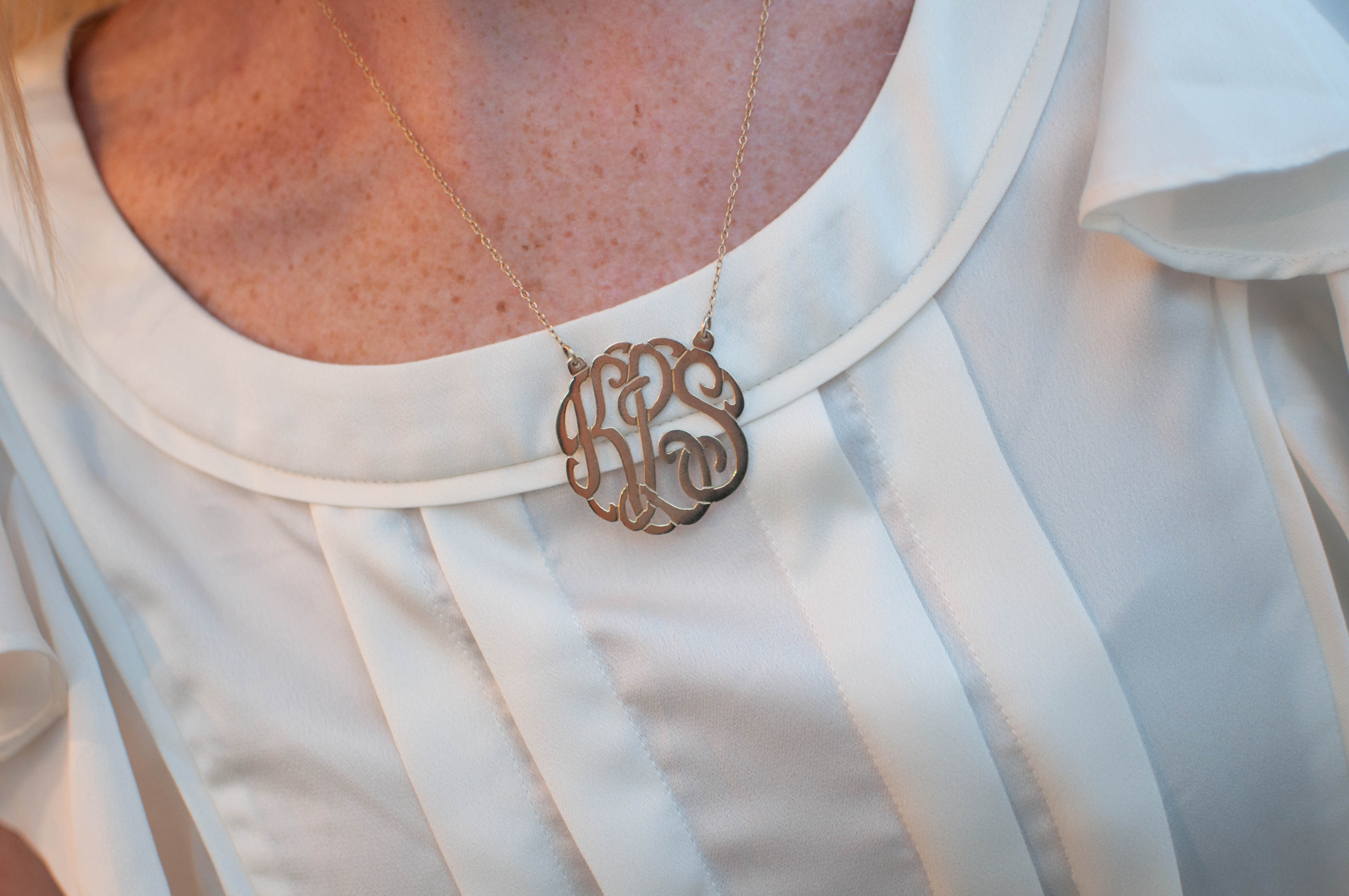 Dress: BCBG (Old), but loving these easy black + white dresses: one, two and three / Pumps: Kenneth Cole (On crazy sale!) / Watch: Kate Spade, also available in white/silver, black, gold (bracelet style), and silver (bracelet style) / Bracelets: Stella & Dot and J.Crew (Sold out), available here / Necklace: Paradise, similar here (And check out the monogrammed earrings and ring!) / Bag: Longchamp (Don't forget to add the monogram!) / Lipstick: Clinique / Earrings: J.Crew, less expensive version here