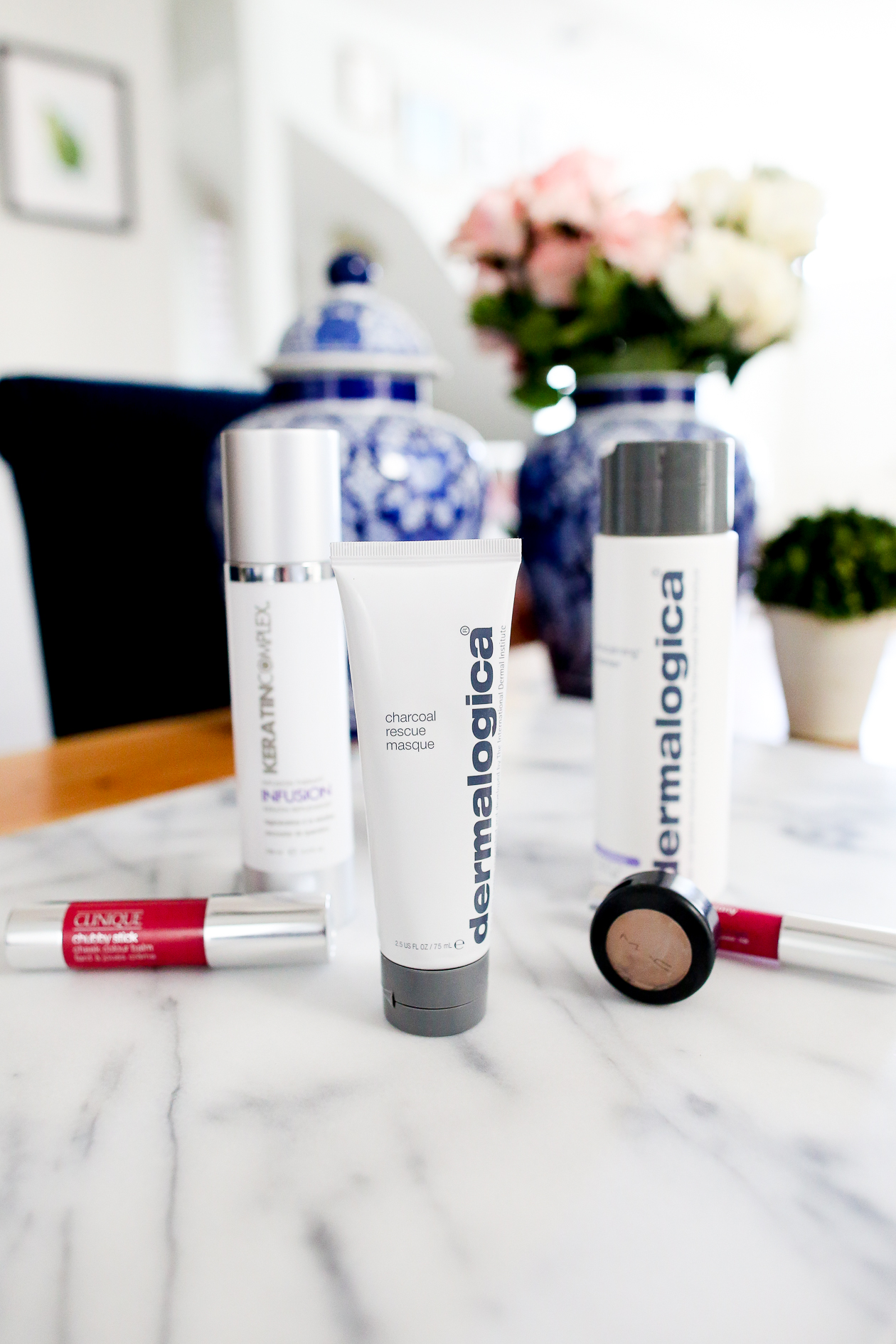 The transition from winter to spring has taken its toll on my skin, or it's made winter's impact a lot more noticeable, at least. I've always thought that going from extremely cold conditions to warmer ones should just automatically improve everything, but for me, it's a process. Despite the fact that Chicago is currently thawing, my skin is still in recovery-mode.
That said, I've seen some HUGE improvements with the products you see in the above photo, so today, I thought I'd share some of my magical skin care and beauty finds for the transition between seasons!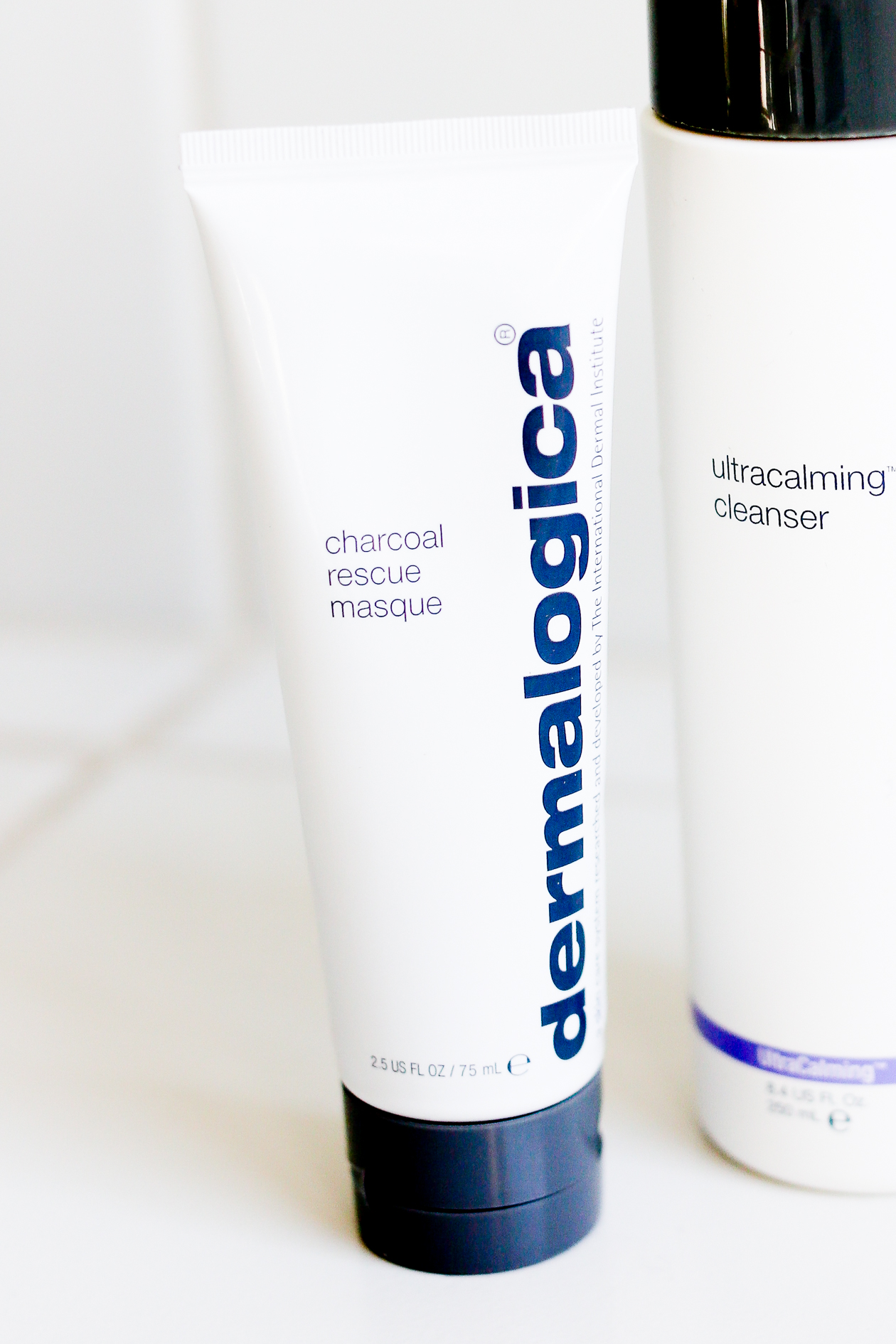 Dermalogica Charcoal Rescue Masque
After the winter, my skin always looks dull. It's relatively easy to spruce it up with makeup, but I don't want to be dependent upon makeup all the time. (Remember when we were younger and could totally walk out of the house bare-faced?!) Recently, though, Dermalogica sent me its Charcoal Rescue Masque, and I've been flat-out amazed by the difference it's made in my skin in such a short period of time.
The product is designed to address dullness, breakouts, sensitivity and skin aging, which are ALL things I struggle with. Being so pale, I always feel like my skin lacks that "extra something" on its own, and to complicate matters, it's sensitive and prone to break-outs, and I'm getting super old. (Kind of kidding, but whoa. Wasn't it just yesterday that I was 25?!)
The Charcoal Rescue Masque, though, has made a dramatic difference in the brightness department. Within only a few days of using it, my skin developed a noticeable healthy glow, which it definitely didn't have before. Even Mitch said something about it… and the guy needs to mark down on his calendar when I'm getting my hair done so he can compliment me. (Which is the cutest, haha.)
The way that it works is pretty cool. Activated Binchotan charcoal draws out excess oil and impurities; Volcanic ash, sea salt and bamboo extract exfoliates while alpha hydroxy acids accelerate skin cell turnover and renewal; Niacinamide combats redness and congested pores; sulfur removed dulling dead skin sells, combats breakout-causing bacteria, and energizes skin; and Chilean wild mint leaf extract improves skin texture and reduces pore visibility.
After I clean my face, I apply the masque and leave it on for about 10 minutes. After that, I lightly massage it into my skin for exfoliation purposes, and then rise. I typically use it three times per week, but if you're a go-getter, you can use it up to four! :)
Use code "KELLYL" to take 20 percent off your Dermalogica.com order! (Valid for the first 50 readers who make purchases.)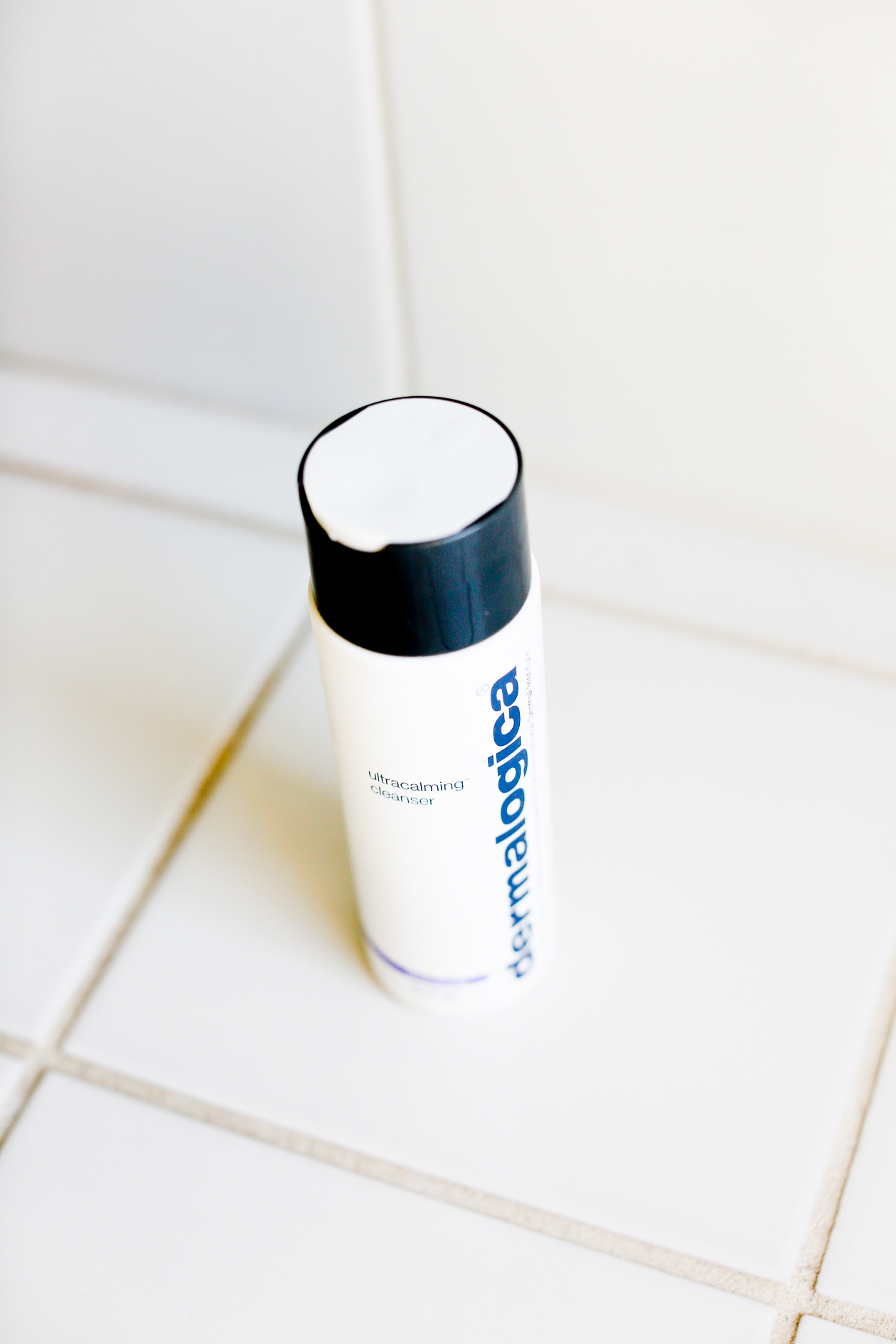 Dermalogica Ultracalming Cleanser
This has been a dream for my redness-prone skin. So often, I need to pile on the makeup to cover the redness on my nose and chin, but the Ultracalming Cleanser–designed for the most sensitive skin–has taken everything down a few notches. Made with lavender, echinacea and raspberry extracts, the product is designed to be used on a dry face… which is a little different, right?! At first, I didn't like the idea, because I assumed I'd be left with a less-than-clean feeling, but I've completely gotten used to it and LOVE IT. (Note that you can wash it off with water, if you'd like, or remove it with cotton balls.) I remove my makeup first, pat my skin dry, and then use… and the cleanser leaves my skin feeling fresh and clean. Added bonus? It cleared up a breakout on my chin within 72 hours. #miracleproduct
Use code "KELLYL" to take 20 percent off your Dermalogica.com order! (Valid for the first 50 readers who make purchases.)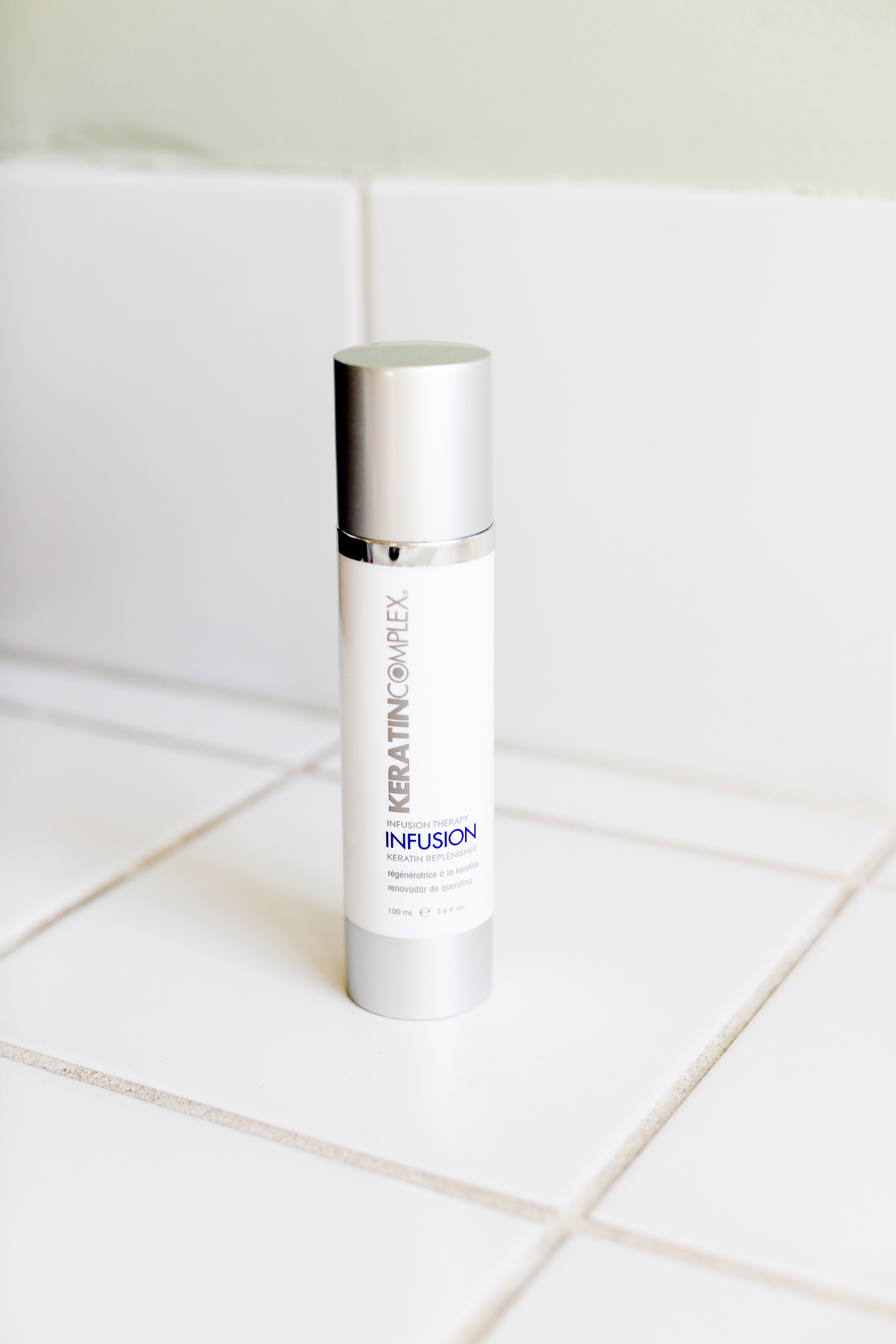 Keratin Complex Infusion Keratin Replenisher
One of my goals for 2016 was to get my hair situation under control. I suffer from extremely dry hair from years of highlighting and straightening, and I'm finally doing something about it! I started using Keratin Complex's Infusion Keratin Replenisher (along with Aveda's Damage Therapy Intensive Restructuring Therapy and Loreal's EverPure Moisture Shampoo), and I'm making a comeback, my friends. The Keratin Replenisher hydrates and smooths frizzies, and it locks in nourishing and hydrating properties for healthier hair. It's seriously been since high school that my hair has felt this soft!
(Any other products I should be using for my damaged hair? I love getting recommendations!)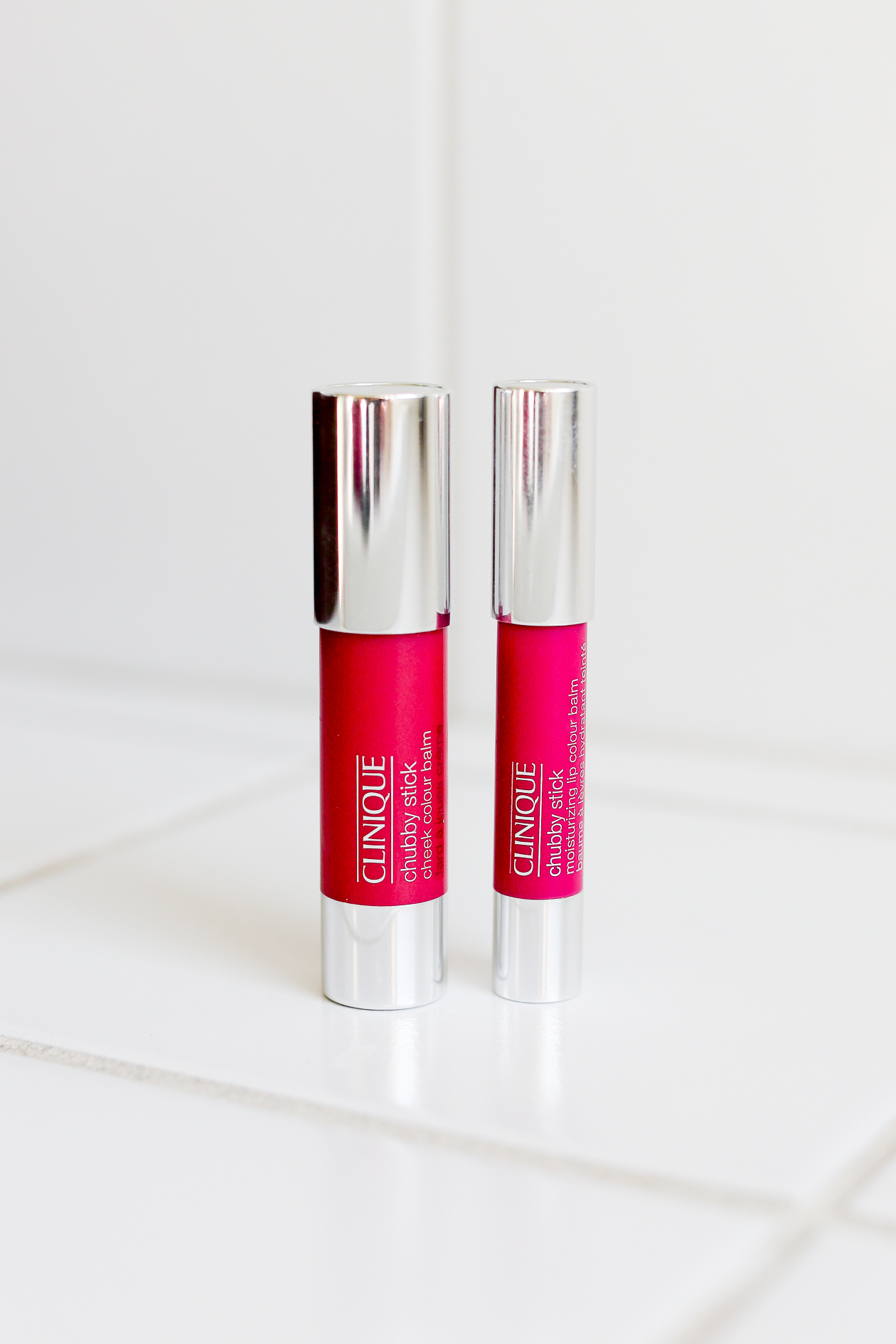 Clinique Chubby Sticks
I've actually used Clinique's Chubby Stick Moisturizing Lip Color Balm (in "Pudgy Peony," "Two Ton Tomato" and "Mightiest Maraschino") for years, but I recently added the Chubby Stick Moisturizing Cheek Color Balm (in "Roly Poly Rosy") to the mix. All you have to do is make a few dots on the apples of your cheeks and rub the color in! I love that the oil-free blush is moisturizing instead of drying, and it's essentially mistake-proof.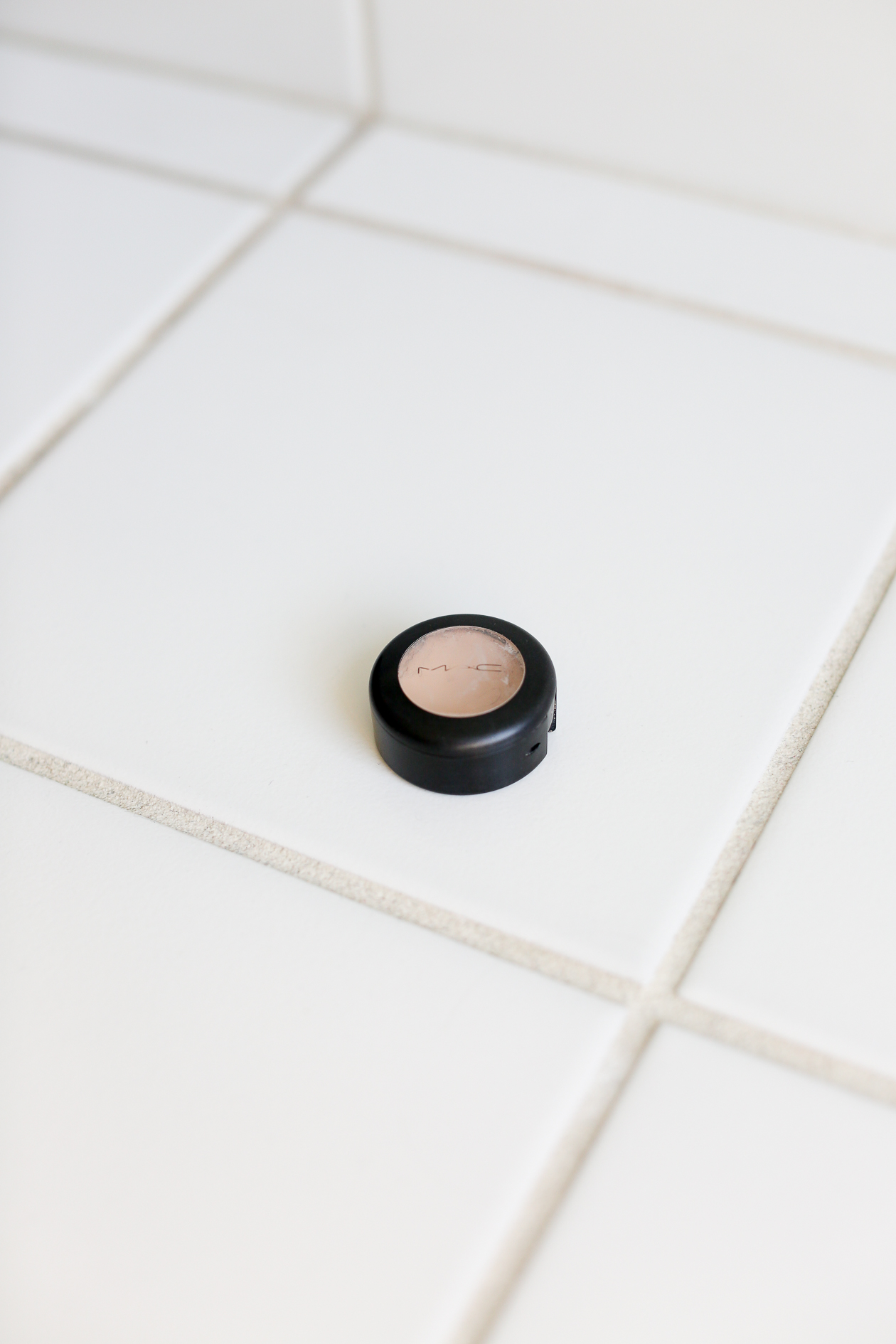 MAC Studio Finish SPF 35 Concealer
It's a tiny little thing, but boy, is it mighty. Frankly, THIS STUFF IS MAGIC. My chin has been breaking out lately, but the MAC Studio Finish SPF 35 Concealer somehow covers the most enormous blemishes, and prevents me from hiding away in my house during "bad skin days." It's waterproof and lightweight, and it lasts all day. (And the tiny container will likely last you a few years.) To be honest, it's changed my life, haha. (I use "NC15.")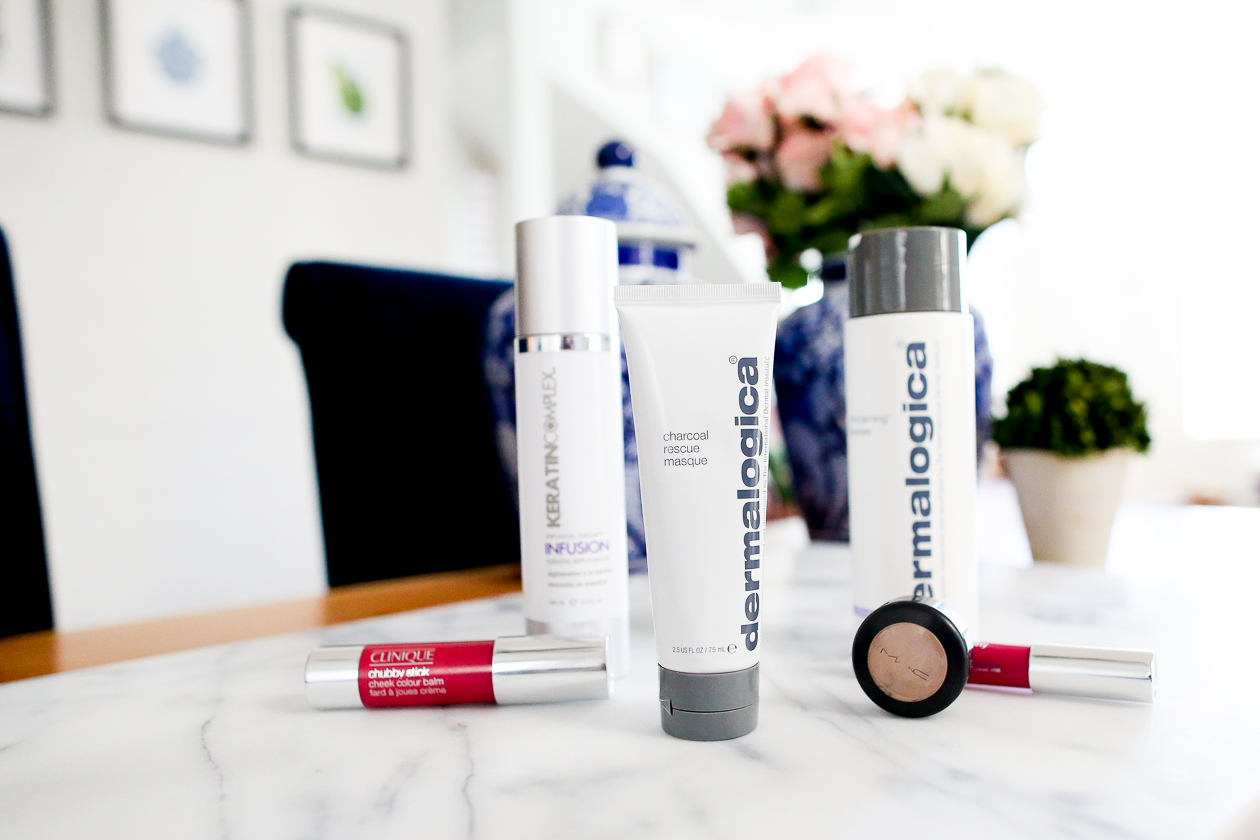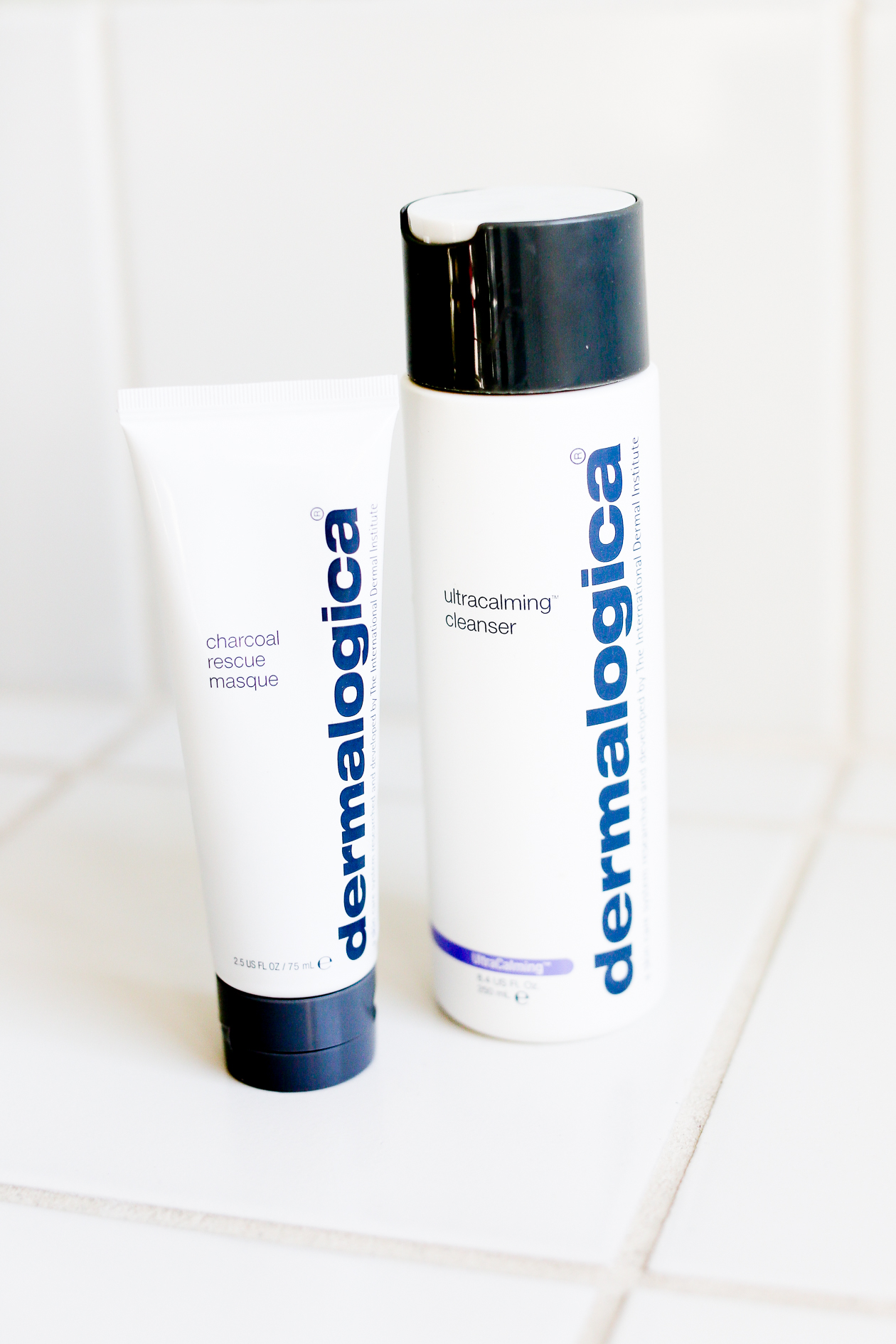 What are your favorite skincare/beauty products for the transition to winter to spring?
Use code "KELLYL" to take 20 percent off your Dermalogica.com order! (Valid for the first 50 readers who make purchases.)
Disclosure: This post was sponsored by Dermalogica, but all opinions are my own. As always, thank you so much for supporting the partnerships that keep Kelly in the City up and running! :)