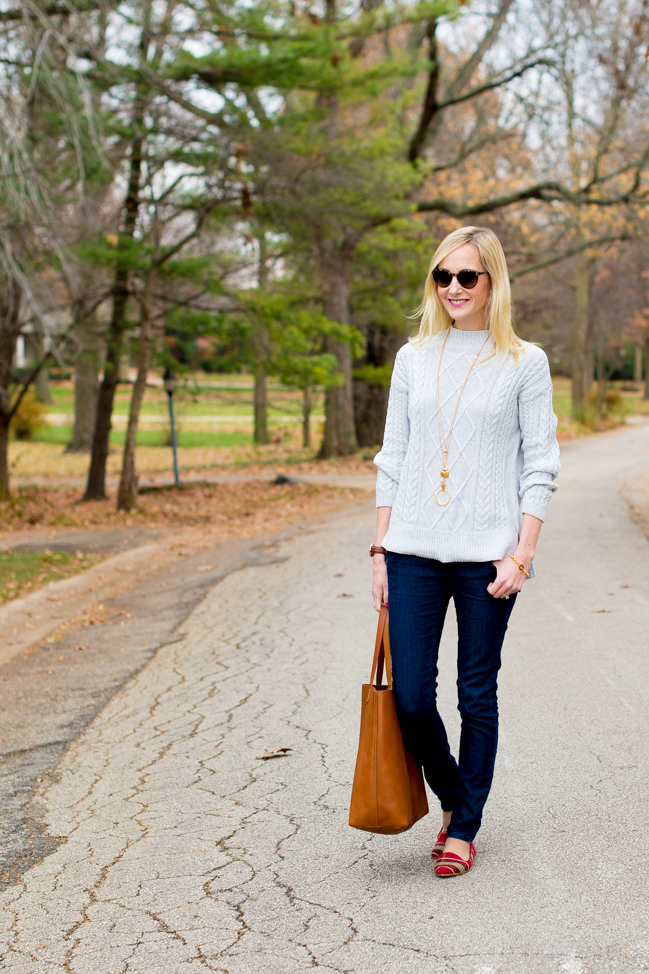 Gerard Yosca "Kelly" Pendant Necklace and "Izzy" Pendant Necklace (c/o) / Madewell Tote / Joie Plaid Loafers (Old, but here's a super similar pair on sale, and you can still buy mine here! See my favorite plaid shoes here, too.) / Hudson Jeans / Old Navy Sweater (c/o) / Joyiia Elephant Bracelet (c/o — A portion of Joyiia's proceeds goes to Safe Passage!) / Daniel Wellington Watch (c/o — Use code "kellyinthecity" to take 15 percent off your order!) / Kate Spade Sunglasses (Old, newer styles here) / J.Crew Earrings
Every girl plays favorites, right? This season, I have a lot on repeat, and I'm sure you've noticed how often I've been wearing this cable knit sweater and these flats.
What? They're awesome, okay? ;)
But I have a couple of new favorites to add to my fall/winter uniform: my Gerard Yosca "Kelly" and "Izzy" pendant necklaces. (Such a good name for the first one, no? Hehe.) As it's been ridiculously cold this week, I've been living in oversized, chunky sweaters, but looking to bring a bit of femininity (and excitement!) to my look. Specifically, I've been searching for necklaces that are dainty yet make statements… and I've finally found them!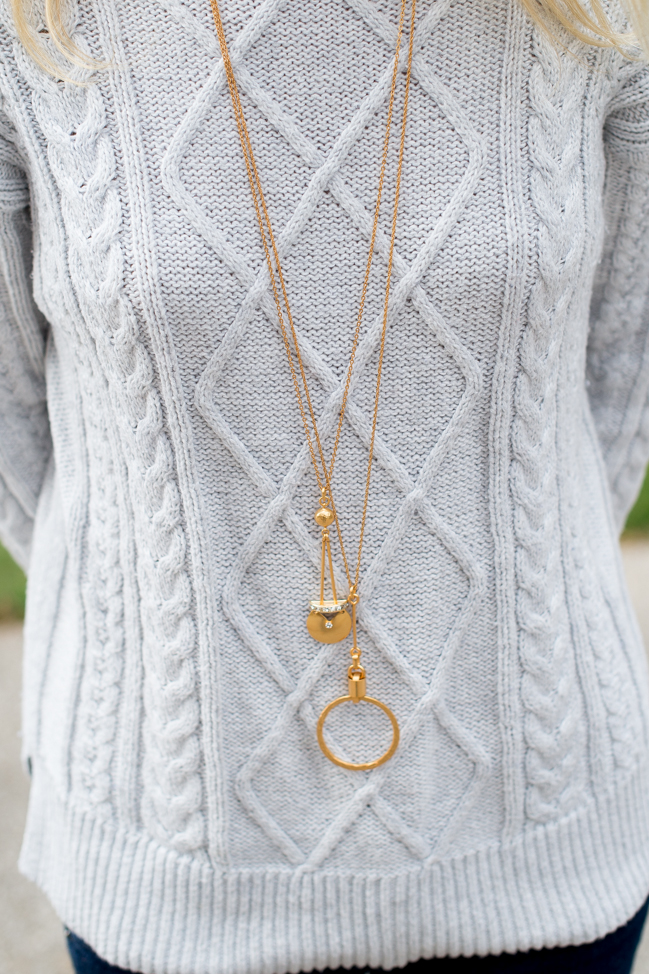 The necklaces are part of the New York-based designer's new "Refinery" line, which recently hit stores. As the name suggests, the jewelry, which comes plated in oxidized silver and Yosca's signature gold, is all about a fine jewelry "redux." Yosca believes that the statement necklace is evolving. He says that he's moving away from the "fantasy" look, and toward a more real look. (I like that! I love the traditional J.Crew-inspired statement necklace, but at the same time, I do feel like it's a bit played out.)
The Refinery pieces–designed for fall and the holiday seasons as well as the transition into spring–are scaled down, and feature hand-textured metal with Swarovski baguettes and pavé. I love that Yosca's jewelry–created from scratch, carved from wax or produced directly from metal–is handmade in New York City's Garment District. (Oh, New York. Whimper, haha.) And that the company's been around for 30 years. So impressive, right?! I mean, that's my entire life. :) #old
Anyway, I had the opportunity to interview Gerard about his company and new line last week. Read our discussion below!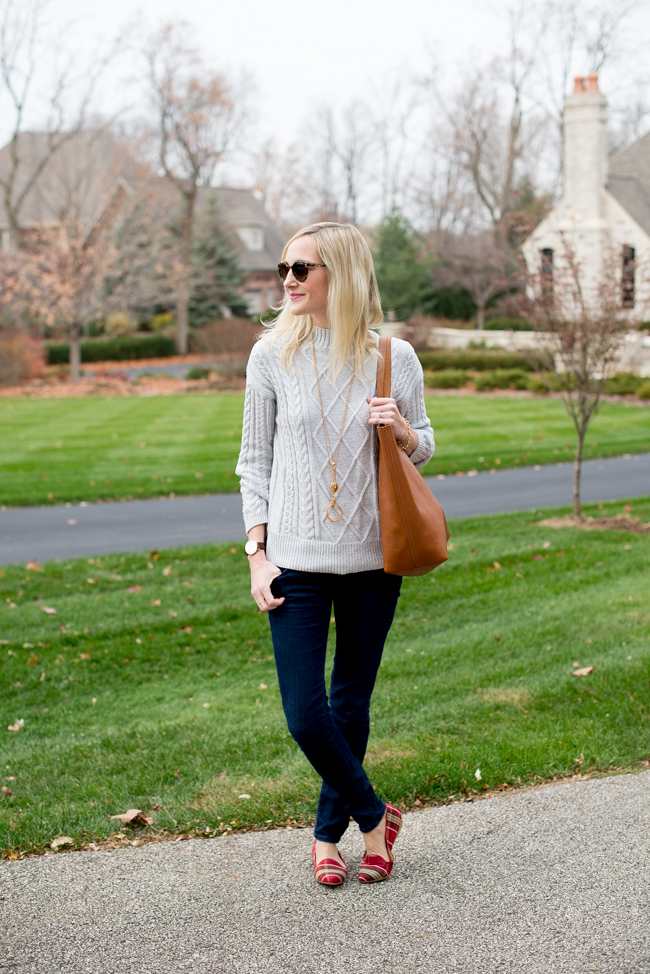 KL: How and why did you go from graphic design to jewelry design?
GY: I always made things—painted, sculpted, nutty arts and crafts. My graphic education really taught me a way to "think" as I designed–a skill I still use today–but I missed the process. I like to show the "hand of the artist" in my work.
KL: What was your inspiration behind your new pendants?
GY: We've started a bunch of trends (color enamel, butterfly hair clips), but this isn't one of them. For a couple of seasons, I've been making my jewelry smaller and smaller. The statement necklace was just out of control. But when I saw the Céline runway with one big earring, I thought, "That's it! Just what you need with smaller necklaces." These pendants are simply that one artful earring on a chain.
KL: Why gold?
GY: It's sunny. We're known for our oxidized finishes, but this just feels uncomplicated.
KL: What music were you listening to while designing the collection?
GY: I've been obsessing over Stevie Wonder from the 70s. An incredible mix of pop, social criticism, and love. He can break your heart, and make you jump up and dance.
KL: You're not just a small business; you're a family business. How do you make that work?
GY: Some days are easier than others. It's hard to stay business-like with someone you've made out with or changed diapers for. But mostly, it's great. We all know how important it is to do this thing to the best of our ability.
KL: What's your favorite look for winter?
GY: More polished and cleaned up… with something gone wrong. An ugly snow boot, a preposterously large earring, or a badly knit scarf. Something that shows that you sometimes throw caution to the wind.
KL: What are you thankful for this year?
GY: That I'm still laughing, standing, and moving forward.
**Be sure to check out Gerard Yosca's new Refinery line here, as well as his The Single Statement Earring, Argyle, Powerball, Shades of Grey, Bel Air, and Links collections!**