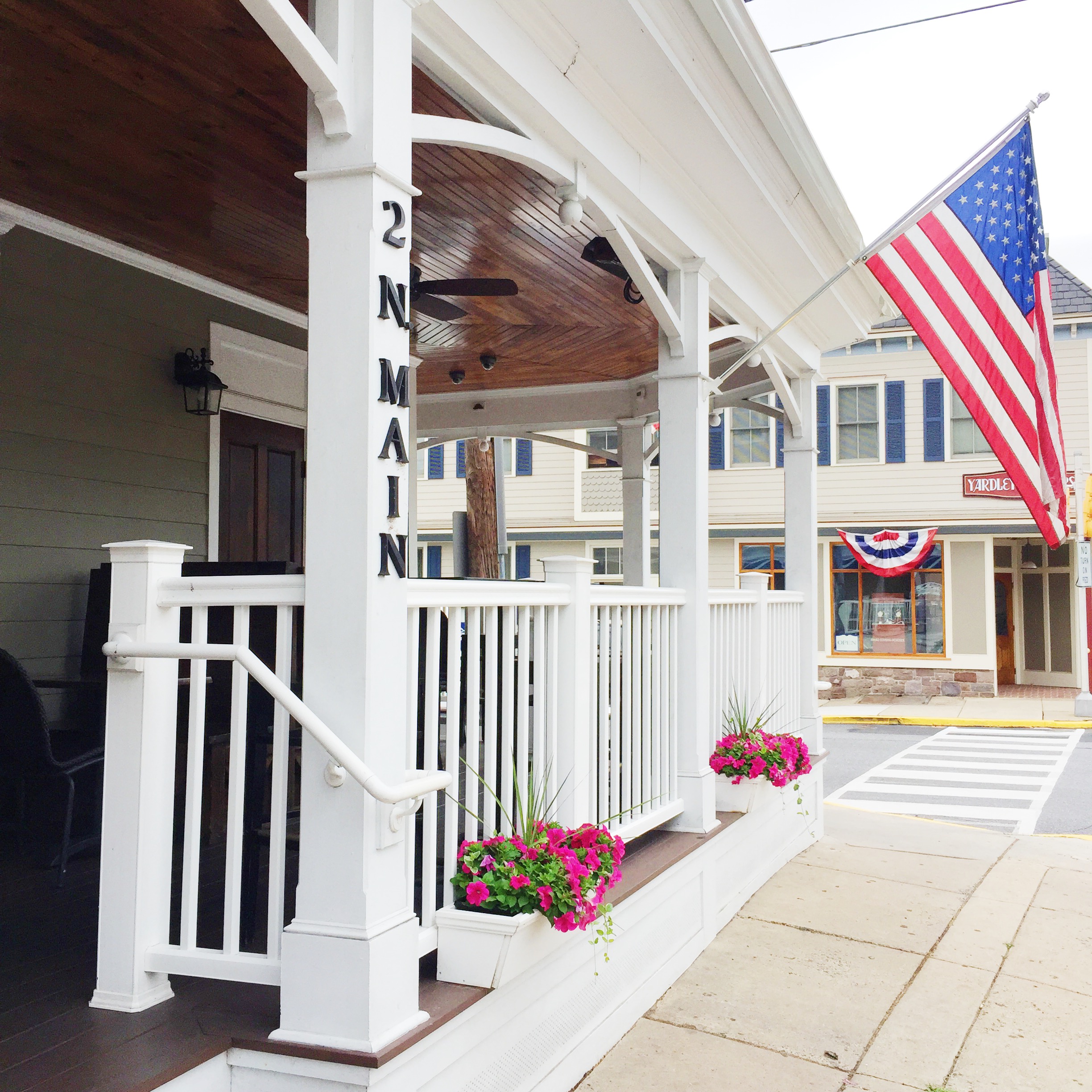 Let's be real. For every outfit that I share on this blog, there's another one that is, well, pretty darn un-bloggable. My favorite is my "morning uniform," which I wear long into the afternoon on an all-too-regular basis. It consists of black leggings, sherpa-lined slippers and whatever shirt I slept in the night before, and while it's the comfiest getup ever, it's not a cute look. I own two really cute pajama sets, but what do I reach for first? Mitch's old t-shirts. Only when our hamper is completely overflowing do the fancy PJs make an appearance!
Yesterday, I looked like a wreck. I actually grimaced when I saw my reflection in the (one of many) rest stop bathroom mirrors. My hair was a curly mess, I had on zero makeup, my shirt was crumpled, and I'd somehow forgotten to change out of my slippers before embarking on the trip. Best travel mistake I've ever made!
So, yeah.
Instead of an outfit, let's go with a cute photo of Noodle for today's 12-hours-late post. Because Girlfriend always looks adorable. ;) Especially when her floppy ears go back like that.
Anyway, we made it. And I had only one "ohmygodimgoingtodie" pee situation! (Noodle,  as to be expected, was fine.) How is it that I go from 100-percent fine to 100-percent Emergency Mode in five minutes? It's such a mystery…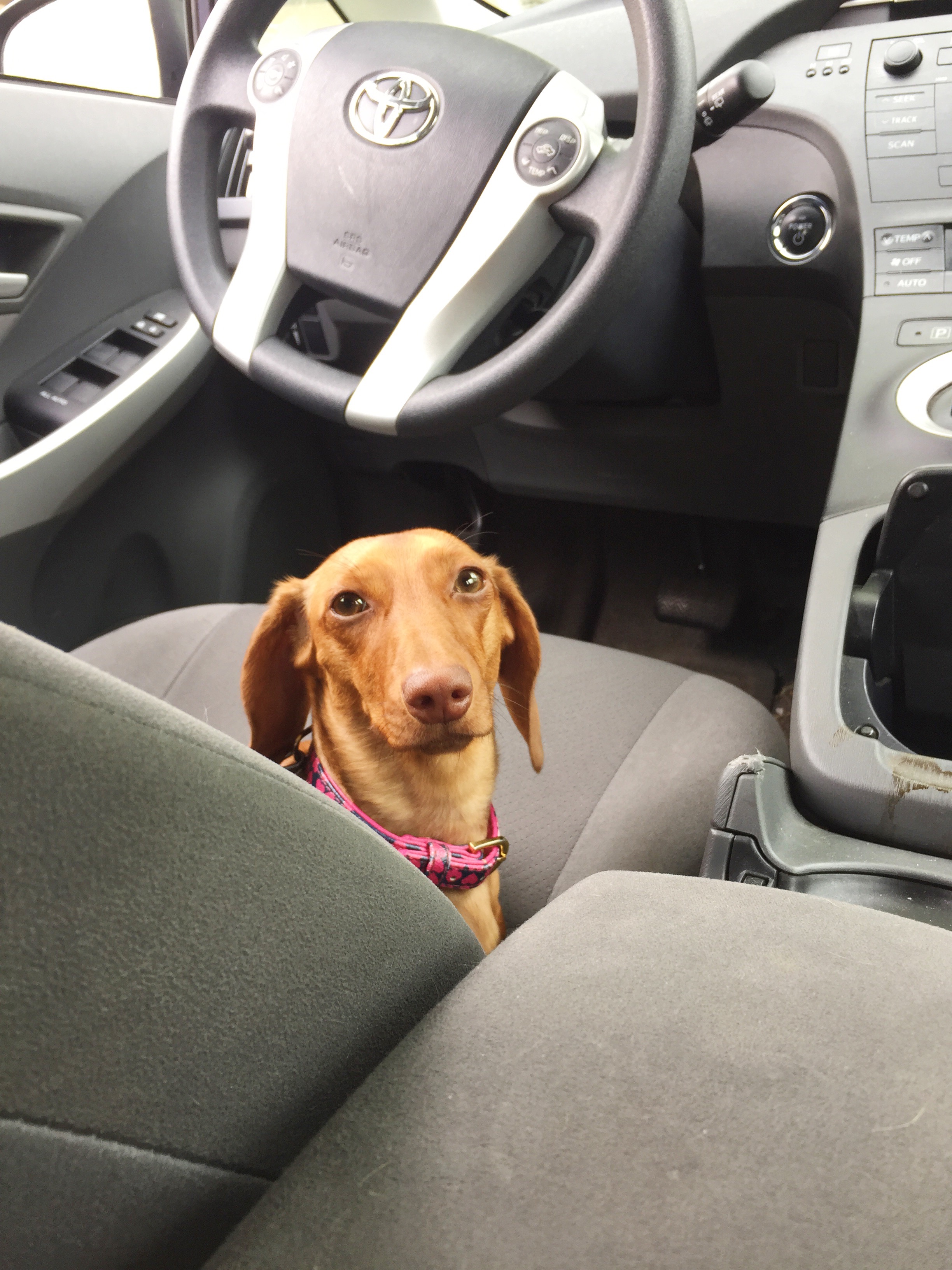 (Sorry for the dirty car. Cross-Country Trip Probs, for sure.)
Last night, I hung out with the parents–think: wine, cheese and crackers, and blasting music on the stereo (#bestparentsever)–and mom and I spent today with Kim and her mom! We packed up and brought the decorations over to the reception hall, attended the final meeting, dropped off welcome bags for guests at the hotel, and had lunch at the local tavern. It was such a great day, and I'm so grateful to have been a part of it! Everything seems perfect, and I really can't express just how excited I am about Saturday!
While I have posts lined up for the next couple of days, I won't be checking in with wedding updates until Monday. But please follow along on Instagram! The hashtag is #BurgerSheehanWedding. :)
Eeeee!