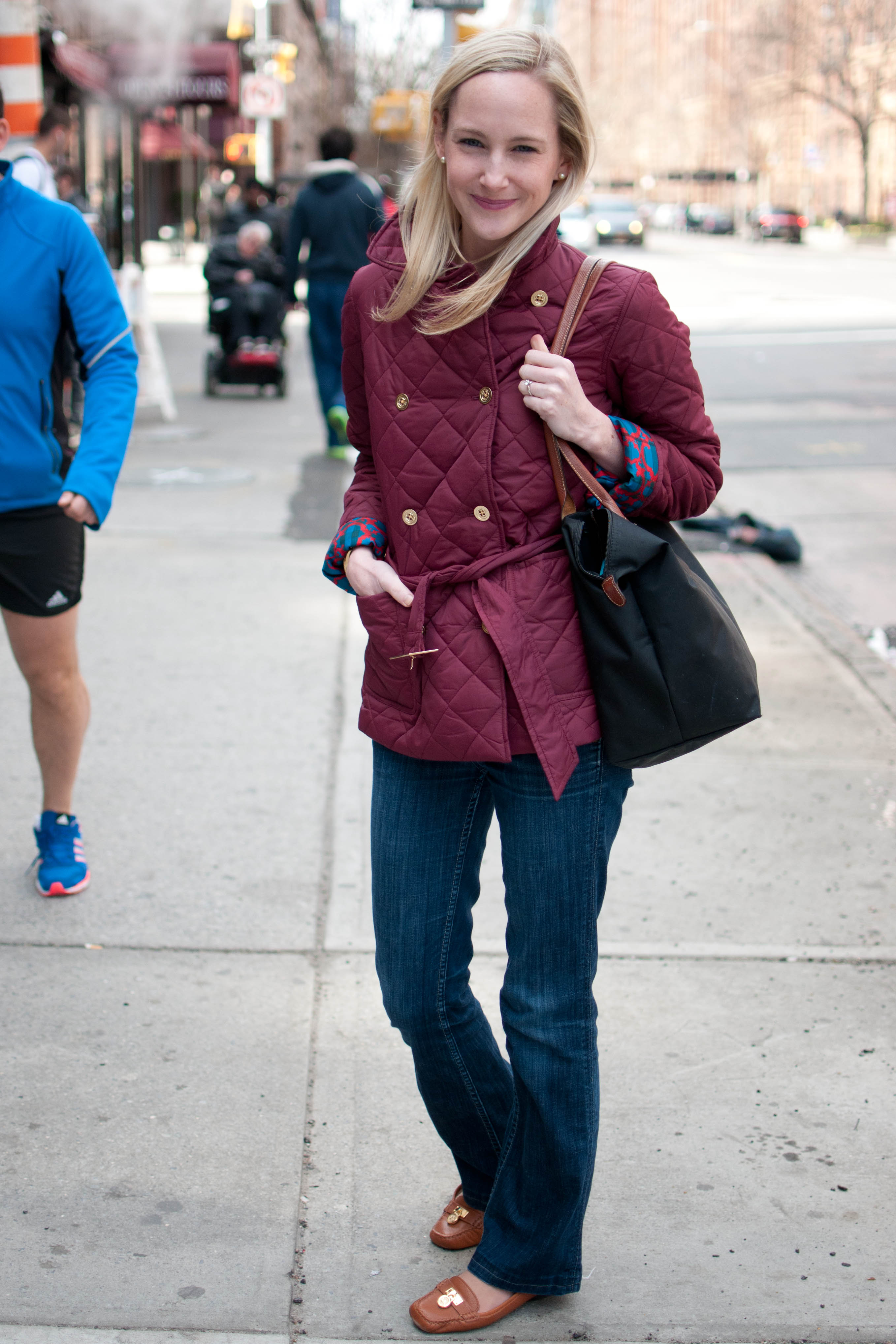 On Sunday, Mitch and I took our beloved, giant iMac into the Apple Store in the Meatpacking District for a repair. The poor thing had been recalled, and needed a new hard drive. We purchased it back in 2010 when I started a wedding photography company (that has since been disbanded). I needed a huge desktop that would allow me to have multiple windows opened at once for programs like Photoshop and Lightroom. While I'm not shooting professionally anymore, I still love having a huge computer. I don't think I could ever go back to not having one! Mitch uses it to make home videos (he's amazing–I'll post some of his videos soon), and I use it for the blog and my personal photography. It's also been super helpful for wedding planning.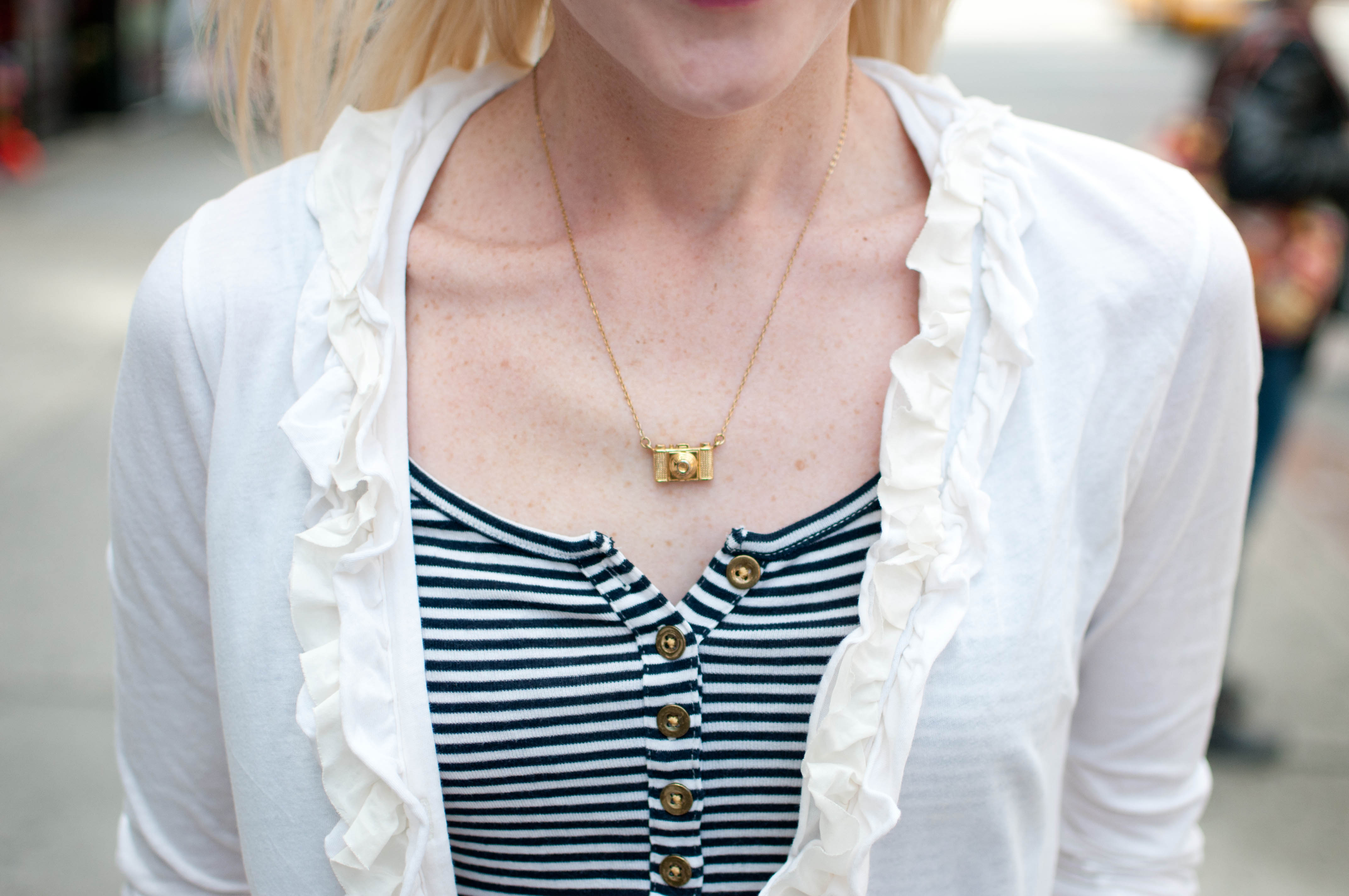 After we dropped off the computer, Mitch and I headed to the Chelsea Square Restaurant in Chelsea (surprise, surprise) for a quick lunch. We had a lot to discuss, as the previous day we received word from our landlord that we need to move. (Long story–will post about it soon!) Then we parted ways, as Mitch needed to tackle his taxes with a friend, and I needed to find a dress for my bridal shower this weekend! No luck. Thinking about doing Rent the Runway, as a lot of Instagram users have had great success! (Lead contender at this point here.) But at least I was able to spend the day wandering around Manhattan with my camera, which is my absolute favorite pastime.
New Brand Obsession:
By the way: New obsession. Club Monaco. Really, really obsessed. I've walked past it a zillion times, but never really took notice. Until I came across the fabulous Blair Eadie, and noticed that so many of her adorable pieces came from the store. Well, I finally made my way in there, and I loved it. (Obsessing over their scalloped shorts, also available in striped, polka dots and linen! Also loving this little number of a dress! Which is kind of similar to the J.Crew skirt I need. ;) Almost purchased this dress, which is way cuter in person, but pulled myself together in time, ha.) And they have great sales! Check it out. If there isn't a location near you, no worries. The store offers free shipping! Woo.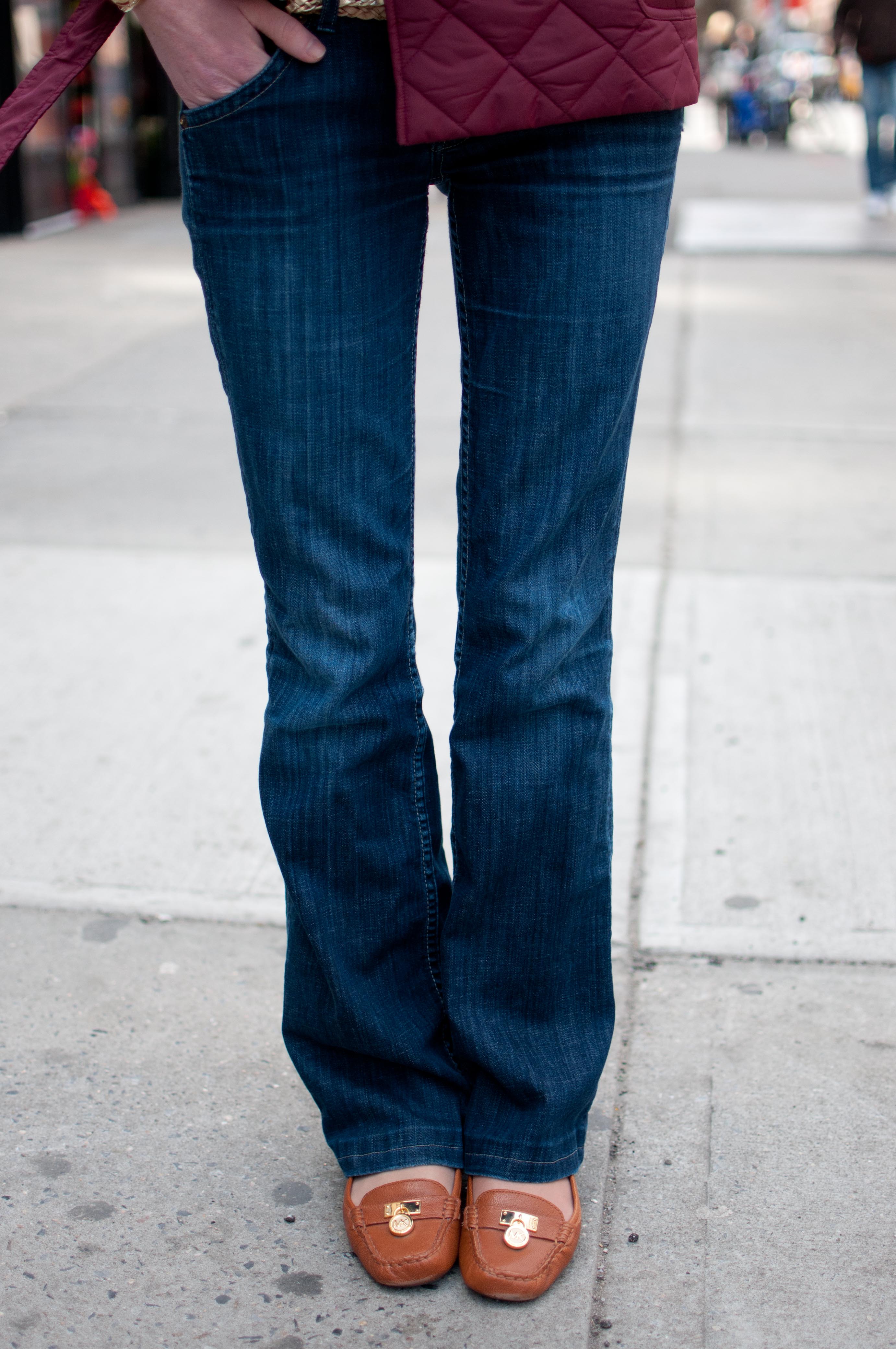 Part of the reason I love Sundays so much is because they almost always call for comfy clothing. On this particular Sunday, I broke out my favorite jeans of all time. I bought them in 2009 from Bloomingdales after a really, really bad day. I headed straight to the Hudson display and picked out the softest, most comforting pair, and handed over way too much money for them. A poor decision for a poor, second-year teacher!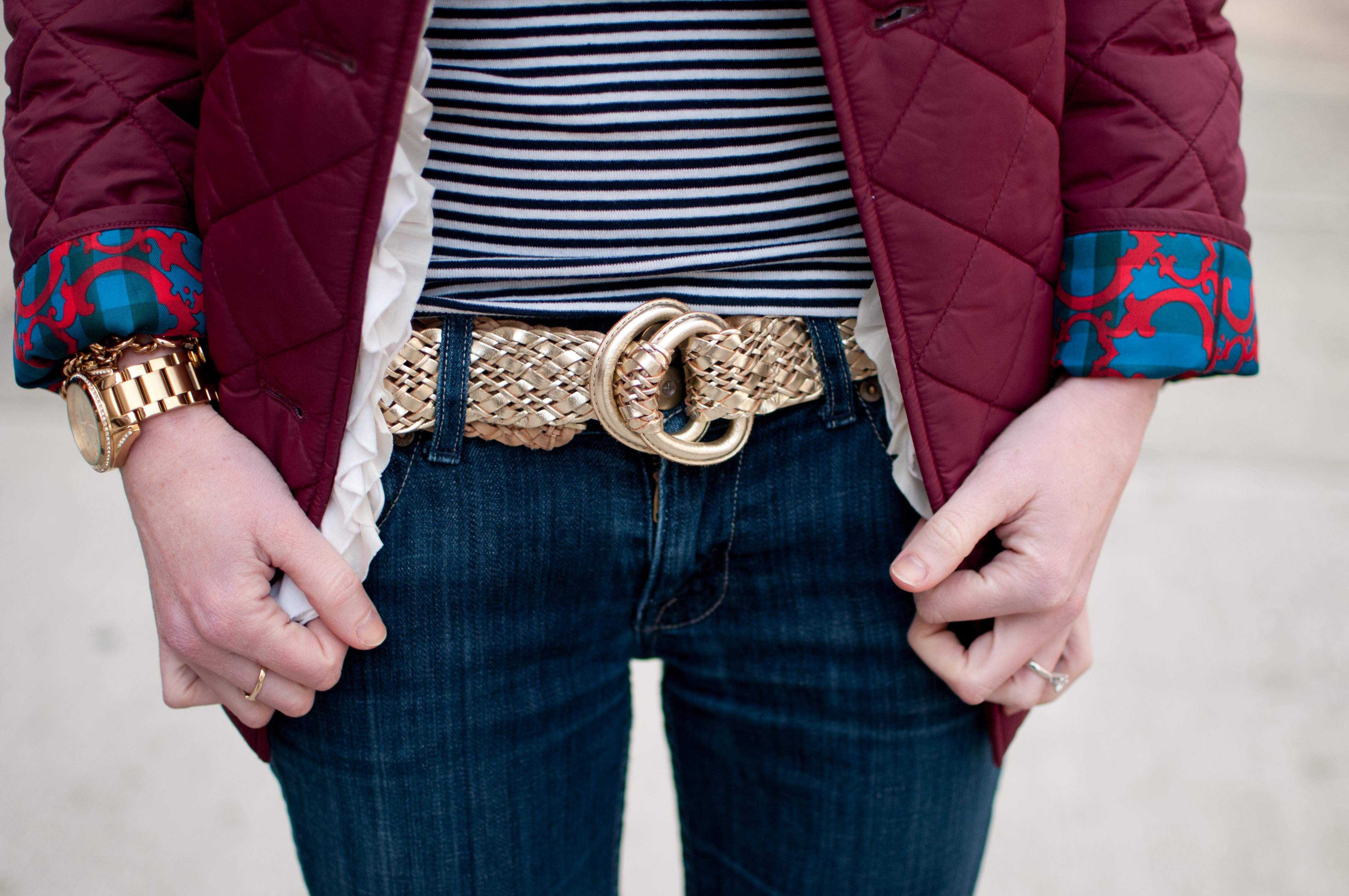 I no longer buy ridiculously expensive jeans (I wait for ridiculous sales, of course), but I'm so glad I did just that one time. This pair is completely in tatters, but I can't bring myself to throw them out. Until a leg rips off, they'll always have a special place in my tiny, tiny closet. :) What's the story behind your favorite pair of jeans?
Jeans: Hudson (old), similar here / Jacket: C. Wonder, similar here in coral, blue and orange / Tank: J.Crew (old), similar here / Shoes: Michael Kors, so comfortable! / Cardigan: J.Crew (old), similar here / Bag: Longchamp / Watch: MICHAEL Michael Kors / Necklace: Kate Spade (sold out), same charm on bracelet here (on sale!) / Belt: J.Crew (old), similar here and here (On sale with code "RLGiving13") / Earrings: J.Crew