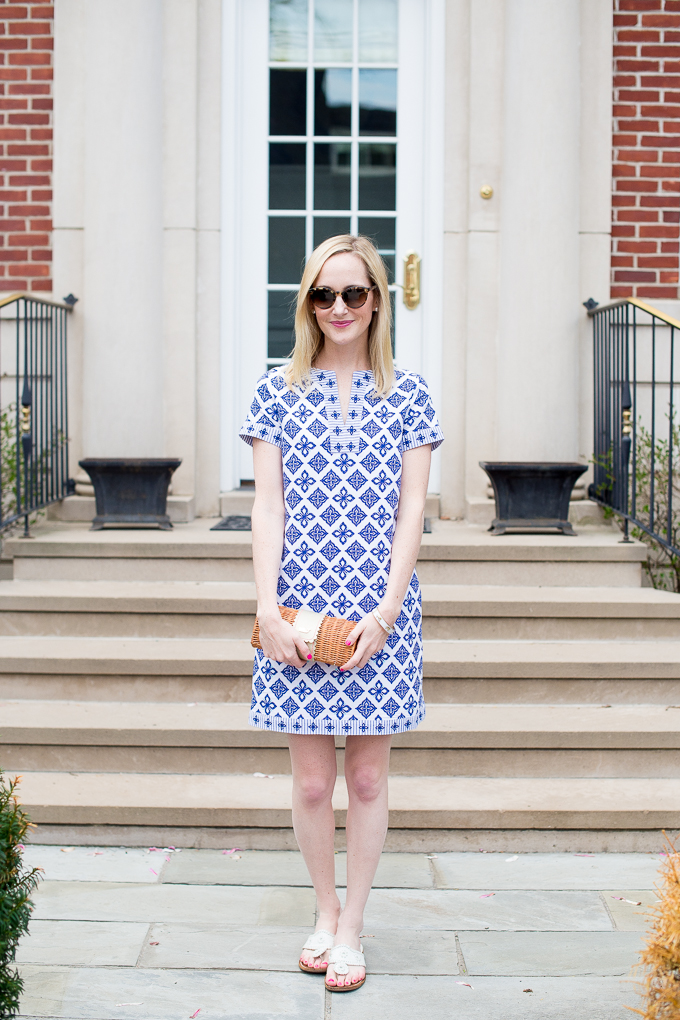 Vineyard Vines "Whale Tail" Dress and Clutch (c/o) / Jack Rogers Sandals (On sale!) / Kate Spade Sunglasses (Old, but love this similar pair from Tory Burch!) / Hazel & Marie Pearl Earrings (c/o) / Fornash Elephant Bangle (c/o, see more Fornash at Tuckernuck!)
I'm very used to married life. As much as this reminds me of a line from "Old School," haha, Mitch and I have a rhythm, and we have routines. For example, we almost always reserve Friday nights for ourselves. We grab dinner and drinks together, and catch up about the week's goings-on. And on Saturdays, we usually make and eat a big breakfast, and take Noodle on a long walk around Lincoln Park with coffees in hand. We run errands, relax at home or explore downtown, and then go out with friends. On Sundays, we rest. (Hehe.)
So when Mitch departed for New Orleans on Thursday night for my brother's bachelor party, I kind of didn't know what to do with myself.
I know, I know. That sounds a little pathetic. But to me, it's not. I love being with my husband–he's my best friend–and weekends are the only big chunks of time that we have together. I certainly partake in girls' nights during the week (#thebest), but when I see friends on the weekends, it's typically with their significant others and with Mitch. Because in J.J.'s words, it's better when we're together… right?
Anyway, my four days alone–sans rhythm and routines–weren't as bad as I thought they were going to be. I mean, did I talk to Noodle often? Yes. Did I spend two hours scrubbing the floors? Yes. Did I watch 12–12!–episodes of "Gilmore Girls," waiting for the Lilly Pulitzer for Target line to launch? Fine. Yes. (Also, #fail. I fell asleep.)
But I also spent some quality time with some awesome girlfriends. On Friday, Blair and Erin came over to work on some projects, and we transitioned very nicely from work to wine when the clock struck 5. Which then led to a very late and very fun night at Stella Barra. (Luckily for me, Blair's husband was busy that evening, too!) On Saturday, I recuperated on the couch with Noodle, hung out with Maya (who lives down the street from me–it's so nice!), drove up to Evanston for a freelance shoot, and then started my "Gilmore Girls" marathon. On Sunday, I headed downtown, wandered around Michigan Avenue, and had brunch at the Oak Tree Restaurant & Bakery with my friend Sam. :)
There were definitely a few times when I got lonely or asked myself, "now what?" But I also reveled in putzing around, taking way too long to get ready, blasting my favorite songs on repeat (an annoying habit to everyone but me), eating cheese and crackers for dinner, and playing (or trying to play) my guitar–something I only do when alone.
That said, I was beyond excited to pick Mitch up at Midway, chat about our weekends over dinner at Derby, and fall back into that rhythm. :) It's so nice to have him home again. And while I'm really glad we don't have any more stretches of time apart on the schedule, I'm proud of myself for actually getting out there and doing stuff–and having fun–while flying solo.
(High fives to my favorite ladies. Especially you, Noodle.)
On a somewhat related note, Blair snapped these photos on Friday before we headed out for the night. Temperatures were in the 70s! Sigh. I love spring in Chicago. I also love this dress–currently on sale!–from Vineyard Vines' new line. I should also mention that the Jack Rogers Navajo sandals I'm wearing are majorly discounted right now. Sale styles include white, gold, platinum (which I wear all the time), silver and black.
Hope everyone had a great weekend!
Oh! And J.Crew is having a great sale on its new arrivals. Use code "TIMETOSHOP" to take 30 percent off your purchase and get free shipping. Shop my faves below!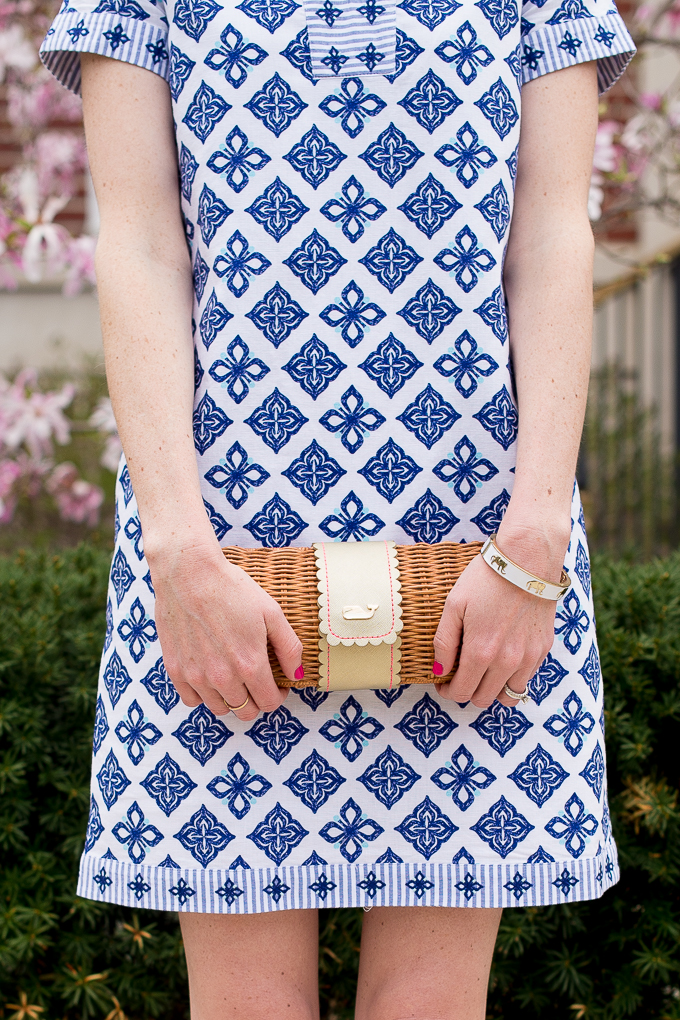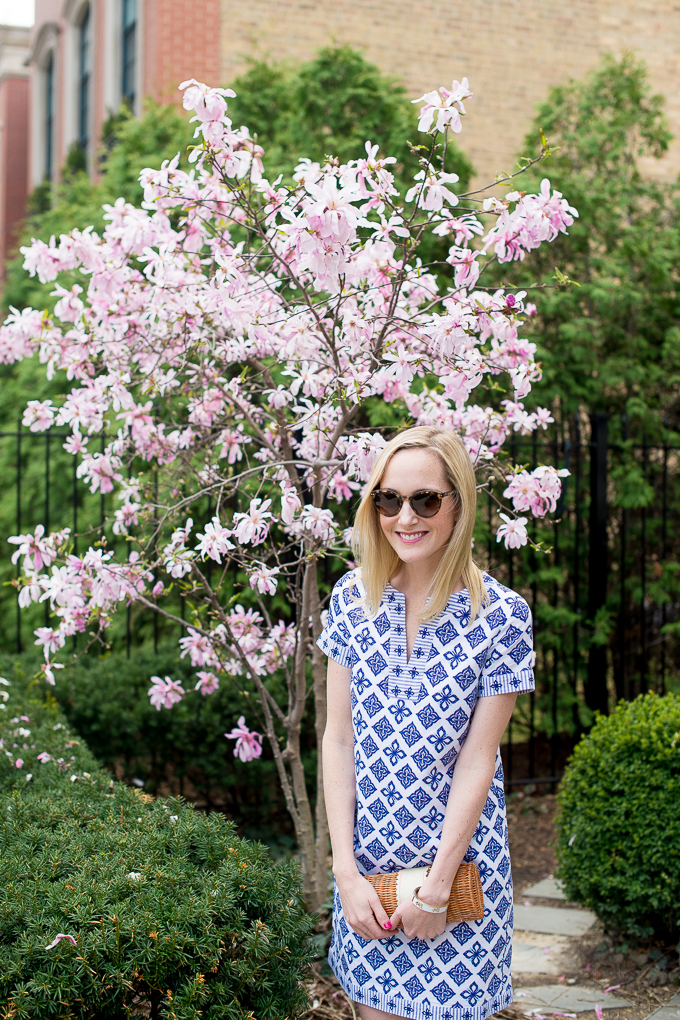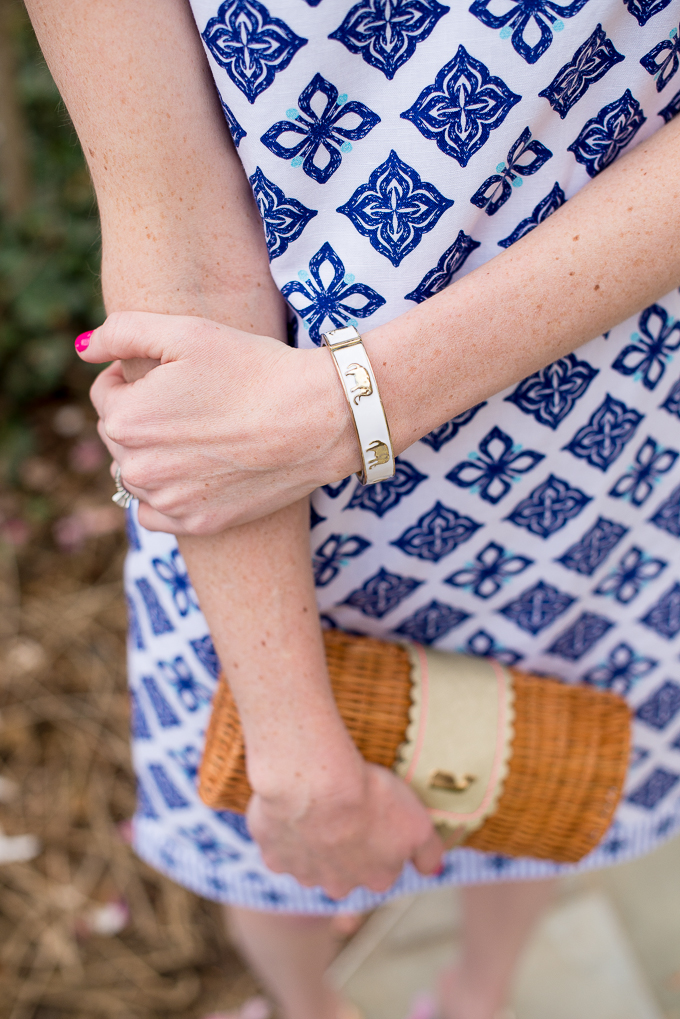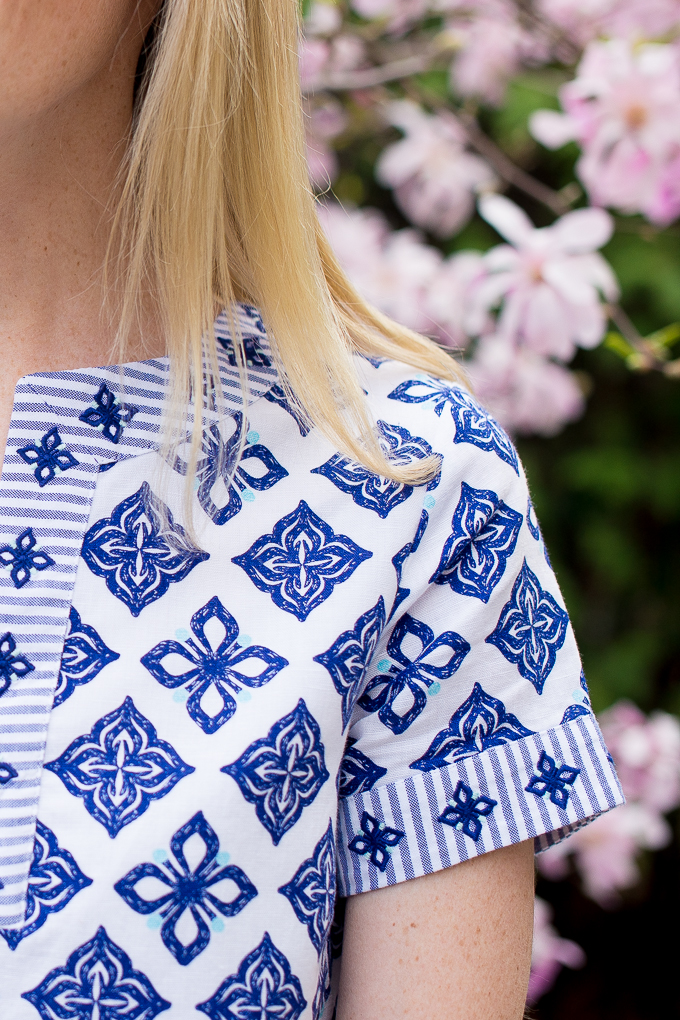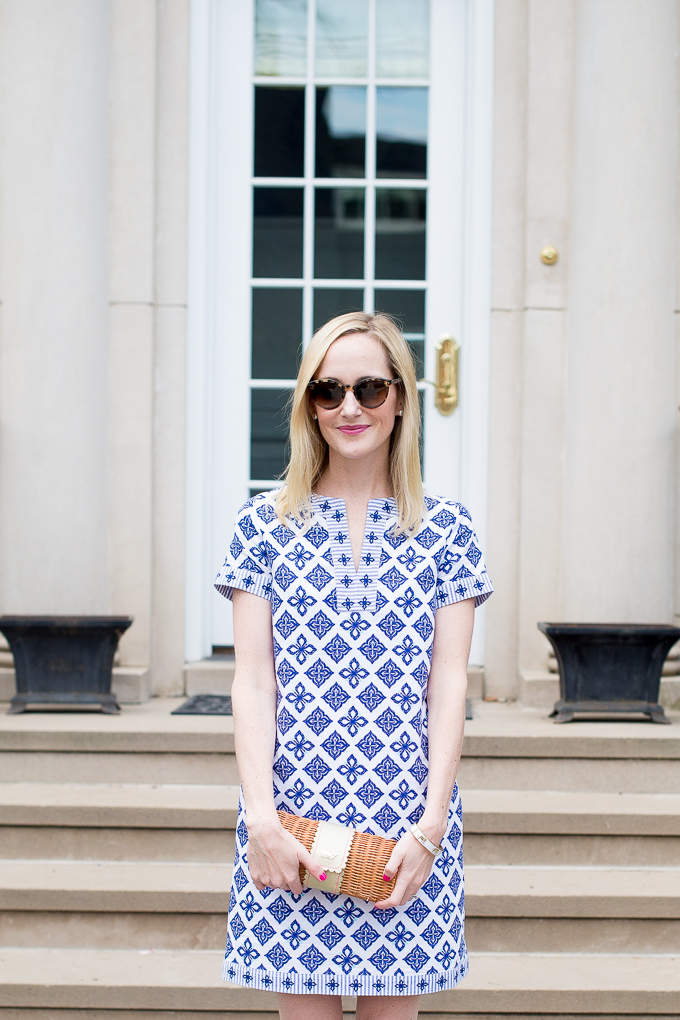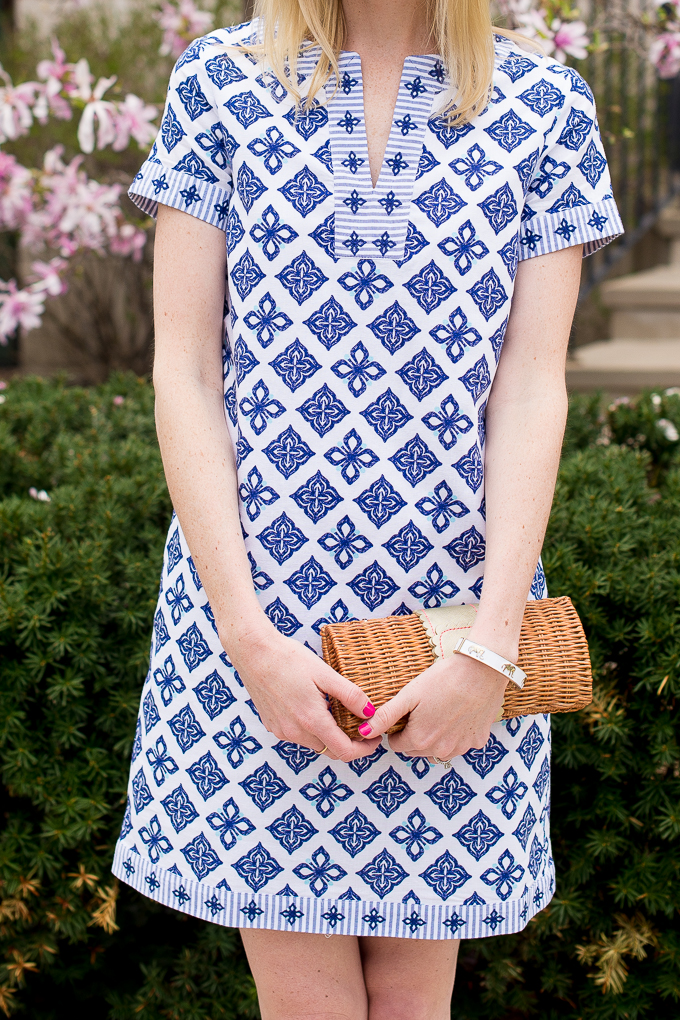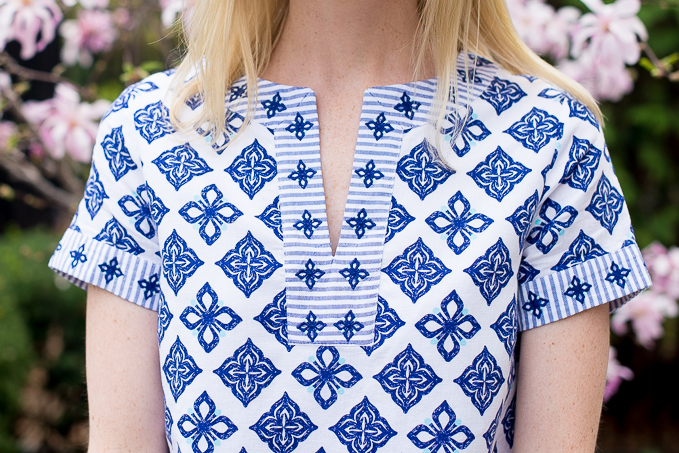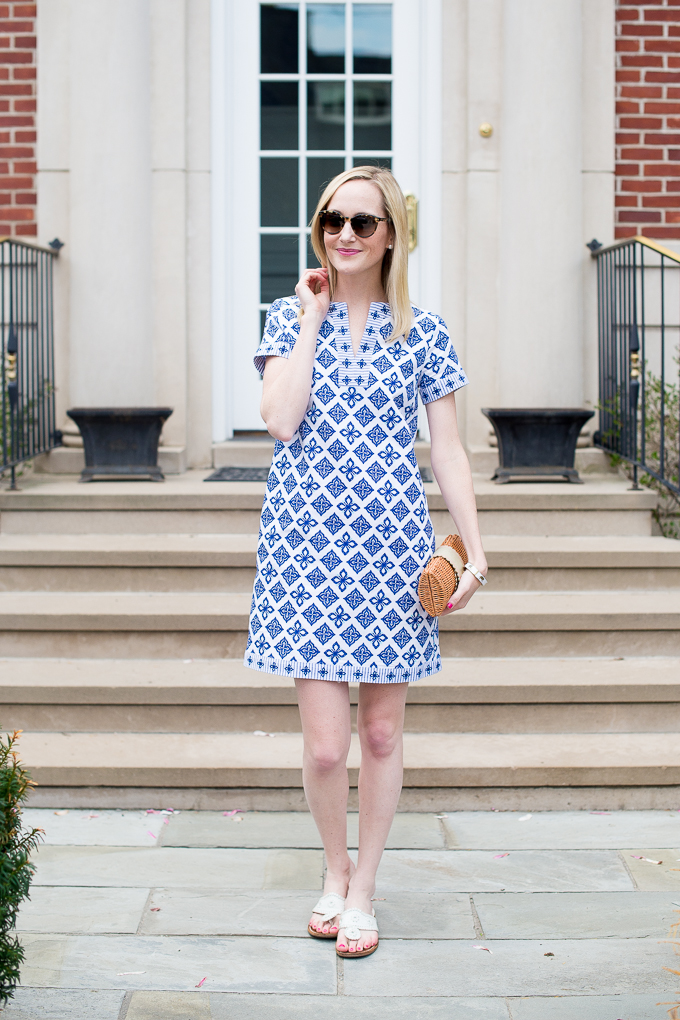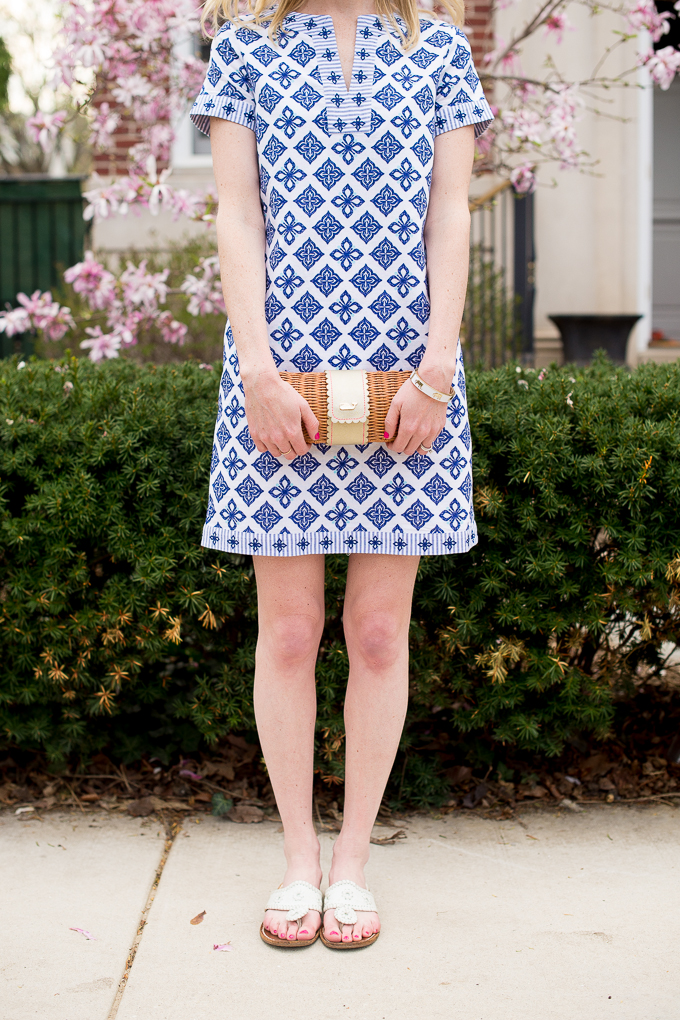 Photos by Blair of The Fox and She