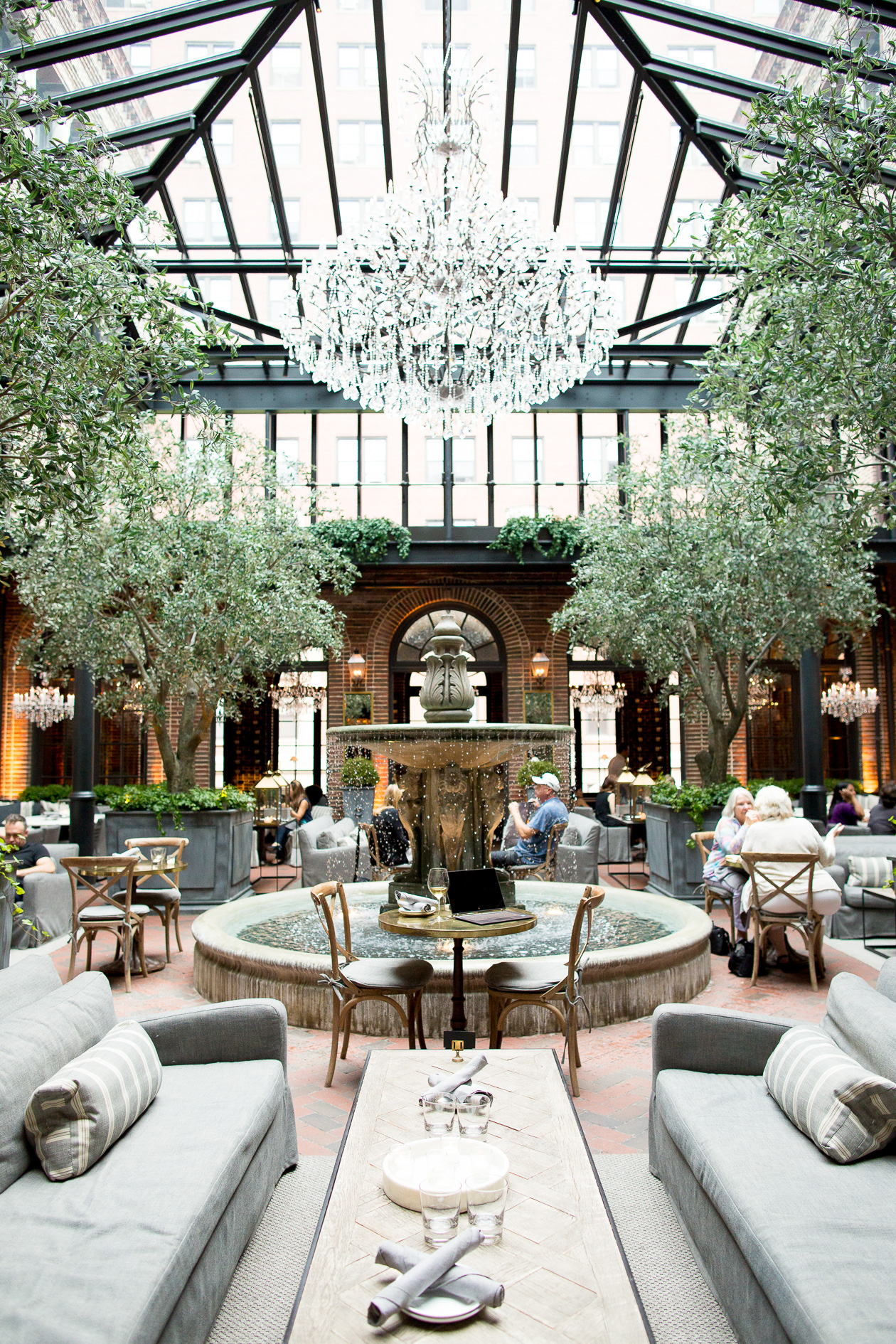 For those of you who aren't bloggers, I'll let you in on a little secret:
Fall is the craziest time for this industry. It's absolutely nuts. It's the start of a new season and therefore there's a ton of new stuff that needs promotion. But most companies and PR agencies want to get their butts in gear for the holidays, too. While they're pretty far away at this point, they're also just around the corner.
For "business," fall is a great time, and it positively impacts our little family. Mitch and I love attending events; shooting fun, new looks in exciting locations around the city; and tackling sponsored projects as authentically as we can. Every day is different, exciting and fun. However, every day is also very, very busy… and the light at the end of the tunnel? Welp, that happens in January.
In the past, I've managed to get by on my own. (And by "on my own," I mean with the help of Mitch and my blogger girlfriends.) But this year, I had to call in for backup before fall even started, haha. My in-laws came to watch Emma last weekend so I could do damage control, and my Mom flew in on Wednesday to help out for a full week. I know that in a couple of weeks, things will totally die down, as my workload always ebbs and flows. And slowly but surely, with the help of our parents, I'm catching up! (Feels so good. Thank you, Parents!)
Of course, our parents can't come to my rescue all the time. And therefore I've needed to come up with ways to stay inspired, motivated and excited about my work when I'm on my own. And ways to get it done as efficiently as possible with an infant in tow. Who–let's be serious–is the real priority here! One way? Getting myself out of the house. Yes, sometimes it's a big failure and Emma is fussy and we just have to go home. ;) But other times it's really awesome, and Emma curls up in my lap and happily takes in the new sites while I work, or settles in for a long nap, snuggled in her stroller. And the work gets done, because there are fewer distractions: no overflowing laundry bin, dishes in the sink or unmade beds. It's just my computer, my little girl, and me. And we're out on the town, having fun and doing something new.
Our days are lovelier as a result, too. Recently, I spent an afternoon working at the 3 Arts Club Cafe, located inside of Restoration Hardware in Chicago's Gold Coast neighborhood, with my mom and Emma. And it was so wonderful. It had been rainy for way too long, and we needed a break from the darkness of our tree-lined street. I mean, can you get OVER this place?! The best part was that Emma loved it, too. Wide-eyed, she looked around the room for a long time while Mom and I ate lunch, and then her eyes grew heavy and she took her afternoon nap. Books were read (Mom), work was completed (Kelly), and dreams were dreamt (Emma). Happiness all around!
Recently, I wrote about how I got a new laptop: the HP Spectre. And I'm back to report that the computer is just as magical as I thought it was when I first received it. I'm still over-the-moon with how light it is, as I'm carrying around a LOT of baby gear these days and don't want the added weight of a hulking machine. (At just 10.4 mm thick–the width of a AAA battery–and only 2.5 pounds, the Spectre is the world's thinnest laptop!) And I still adore how beautiful it is with all its copper accents. As I've mentioned before, pretty notebooks, pens and computers make me more productive for some reason! Finally, its full high-definition, edge-to-edge Corning® Gorilla® Glass display as well as its custom-tuned Bang & Olufsen audio system is out of this world. By far, it's my favorite part of the machine. Photo and video editing have never been so fun!
Another way I'm staying inspired, motivated and excited about my work is by giving myself a small block of time every day to work on little passion projects that can also be repurposed as blog content. And right now, I've have two awesome ones going with my HP Spectre: I'm editing photos and compiling a leather-bound album of Emma's first year (something that clearly won't be completed until next summer but requires time every day) and I'm making a video of her first month. :) I'm having SO much fun with the projects, and the HP Spectre's full high-def screen and custom-tuned audio system makes them easier, quicker and more enjoyable. (I typically work on these projects for the last 15 minutes of my work sessions. It's the best!)
Needless to say, I'm so excited to share the final results with you. While I won't be done with the album for some time, I promise to share photos of some similar albums I've made in the past next time I write about how my experience with the HP Spectre is going. And you can definitely count on seeing that video soon! (Remember when I almost lost all the clips?! SUPER happy everything is about to be uploaded to YouTube!)
And with that, I'm off to start another successful day. Mom, Emma and I–along with the Spectre–are headed to Jess' to change up the scenery, get some work done, and have fun doing it. And then we're all headed back to LP to have a fun wine and pizza night with Mitch, Neal and my dad, who's flying in from New York. What do you have on tap for this weekend?!
This post is sponsored by HP, but all opinions are my own. As always, thank you so much for supporting the partnerships that keep Kelly in the City up and running!
And thanks for taking my photo, Mom! Look at you, rockin' your DSLR photography game. ;)