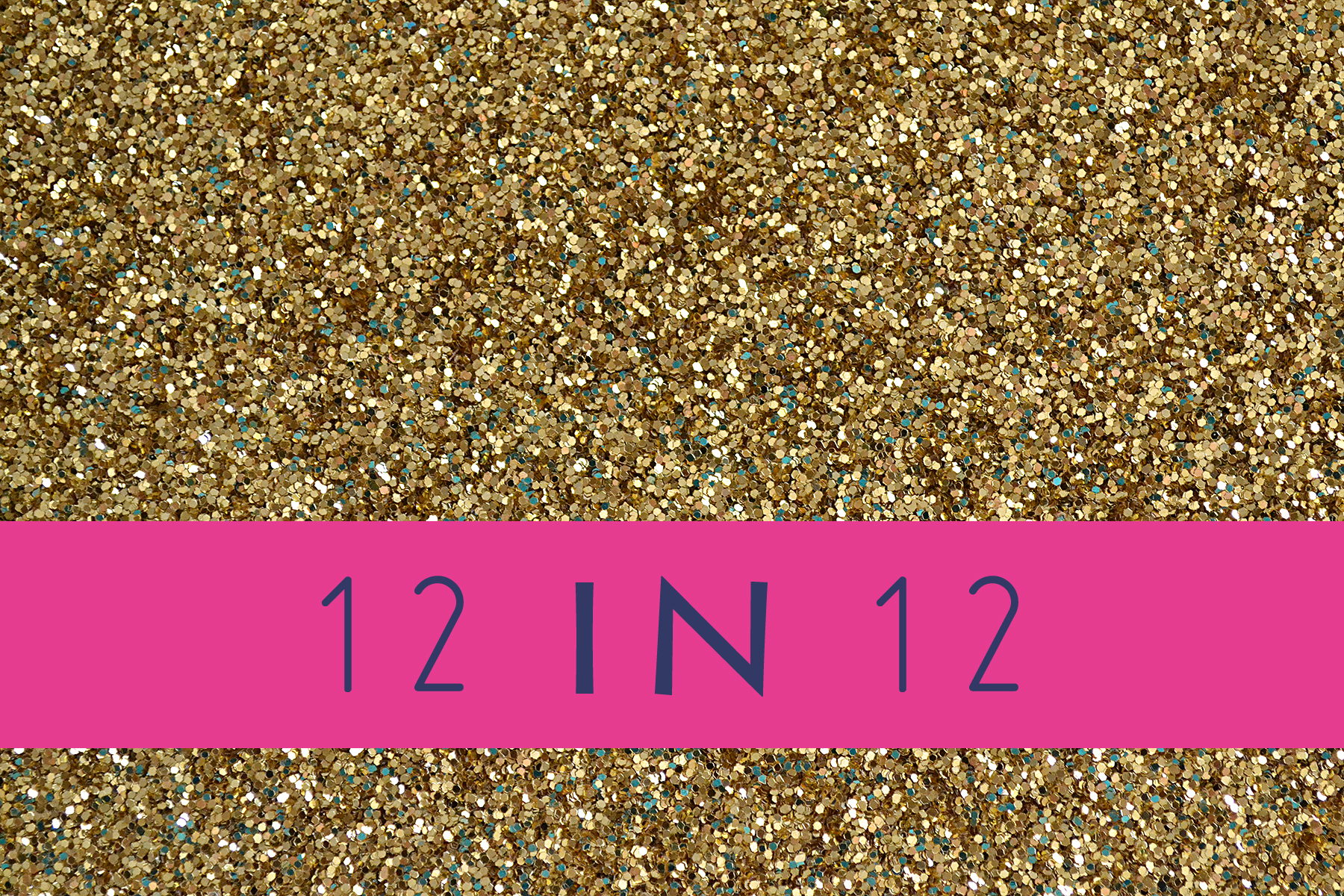 As today is the first day of a new school year, I've decided to make a list of 12 things I want to do or accomplish over the next 12 months. (Since I'm a teacher, I tend to think of the new year as being September 1st, not January 1st. ;))
1. Go hot air ballooning. While I'm kind of afraid of heights, I've always wanted to do this. I want to go either super early in the morning or around dusk, and I want to go during a hot air balloon festival so I can photograph all the other balloons mid-flight.
2. Finish my memoir and send it to literary agents. I've worked on the thing–a silly little project that details my first couple of years in New York City–on and off for years, and have quite a bit of material, but it still sits, unfinished, on my hard drive.
3. Take time for ourselves. I love going on dates with Mitch, alone. Last year, we didn't get to go on many, as we were pretty busy. (We had a wedding to plan, after all! ;)) This year, I want to make an effort to go on a date every single week… even if it's just a silly outing together.
4. Maintain a positive outlook on my job. When I'm not blogging, I'm a middle school English teacher at a large inner-city public school in the South Bronx. While I love it, sometimes I forget that it's a pretty demanding job, and I allow it to get me down. I want to remind myself every day that I'm not a superhuman, but I am doing a lot of good. Maintaining a positive outlook can only have a positive effect on my students, right?
5. Start playing guitar and singing again. By no means am I any good, but I really used to enjoy it. I stopped playing a few years ago when life got a little busier (and more fun ;))… and now I'm starting to miss it! The first step would probably be grabbing the guitar out of my parents' basement, huh?
6. Edit and digitize my family's home videos. There are a ton of them, and they're worth so much to my Grammie, parents, aunts, uncles, brothers and cousins. I'm about halfway through editing and digitizing them, and it's about time I finished!
7. Organize my personal photos. They're seriously everywhere. I used to be really good about uploading albums to Flickr, but over the past year (with starting the blog and getting married), I've completely lost control! I want to get everything in one place. Photos are priceless, and I don't want to lose them.
8. Go to bed at a reasonable hour. I get sick all the time, and I'm convinced a big part of the reason is that I don't get enough sleep. I'm most productive at night, so I tend to stay up late. That, however, doesn't mix well with a 5:30 a.m. wakeup time! This year, I want to be in bed by 10 p.m. every night. Please, people. Hold me to it. ;)
9. Fix the "sick problem." This is kind of related to #8, but slightly different. Over the last few years, I've been getting between five and eight sinus infections every year. If you've had one before, you know how debilitating they can be! I've been putting off going to a specialist for a long time, even though countless doctors have referred me. It's time I put an end to the madness! I found a specialist near our new apartment, so once we move in, I'm going.
10. Improve as a Blogger. Since starting Kelly in the City in February, I've learned so much about blogging and have met so many amazing people involved in the fashion world. I've loved every minute of it, and I'm so glad I decided to do it! This year, I want to take things to another level. How? Not sure. (Still need to figure that out.) But I'm excited and motivated!
11. Take advantage of New York in the winter. When it gets cold outside, I tend to spend my time indoors (or underground, riding the subway). I'm a baby. I need to suck it up, bundle up, and get outdoors more. New York City is beautiful–and fun–in the winter!
12. Go somewhere crazy. Lately, Mitch and I have been repeating trips. Even our honeymoon (no regrets at all) was a repeat trip! This year, I want to go someplace I've never been, and a place I've never thought about visiting. Darby, I feel like you might be able to help me out here. ;)
So that's it! What are some of your goals for this year? I'd love to hear them! #inspireme