I blinked, and somehow it's already time for holiday parties! I've gotten pretty good at putting together holiday looks using everyday basics I already own in my closet and adding one or two festive pieces to give the outfit a little something special for the holidays. This trick saves me from buying a new outfit for every occasion I have in December and makes it way easier to get dressed. I'm sharing three of my favorite holiday outfits for every occasion, so whether you're looking for an outfit that's casual yet elegant or one that's a little more dressy, there's something here for everyone.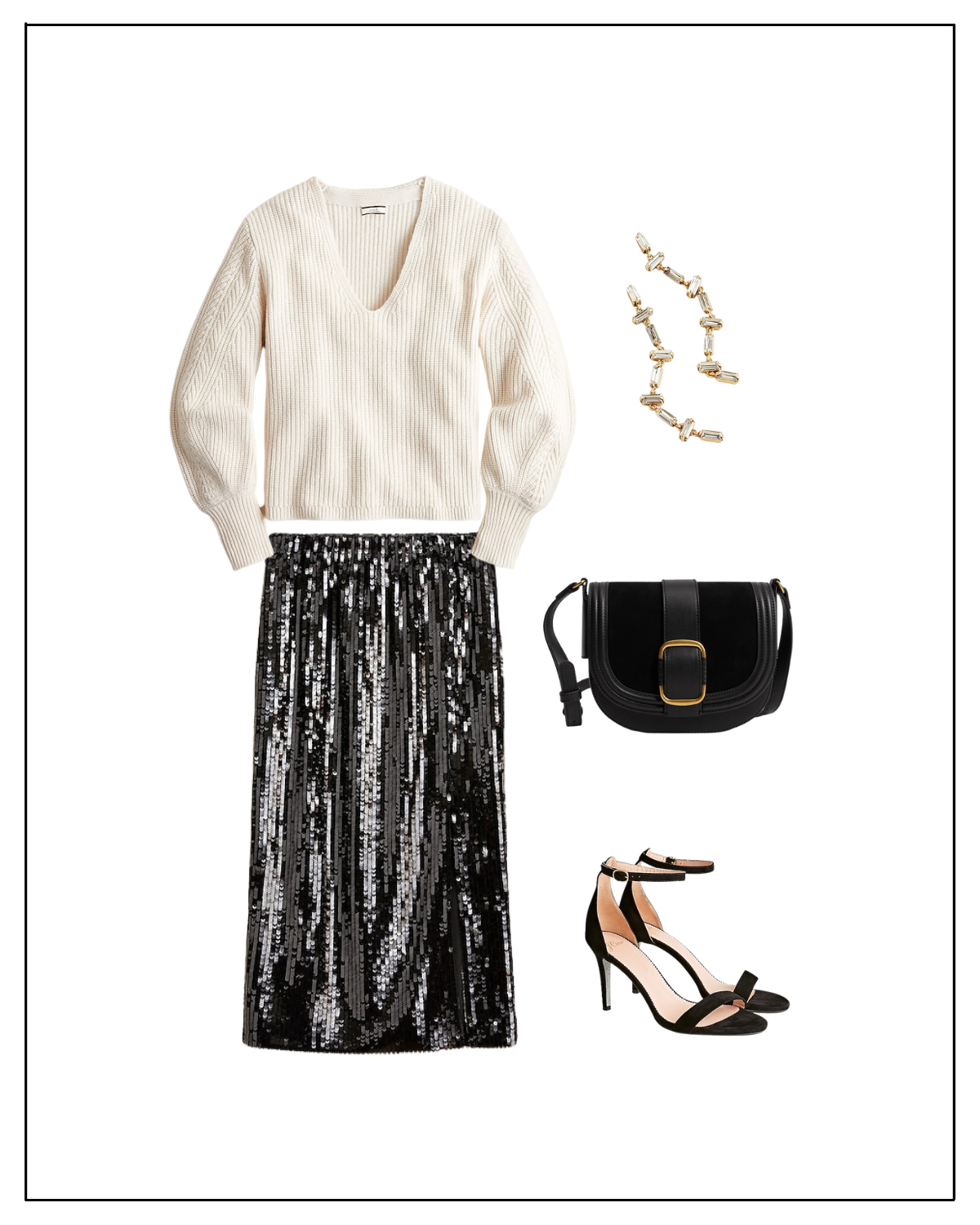 White Sweater / Sequin Skirt / Black Heels / Black Bag / Earrings
I love the look of a sequined skirt or dress for the holidays. It looks stunning paired with this wonderfully soft white v-neck sweater, classic black heels, a black buckle bag – this one is under $80, and a pair of sparkly drop earrings for a sophisticated and effortless look.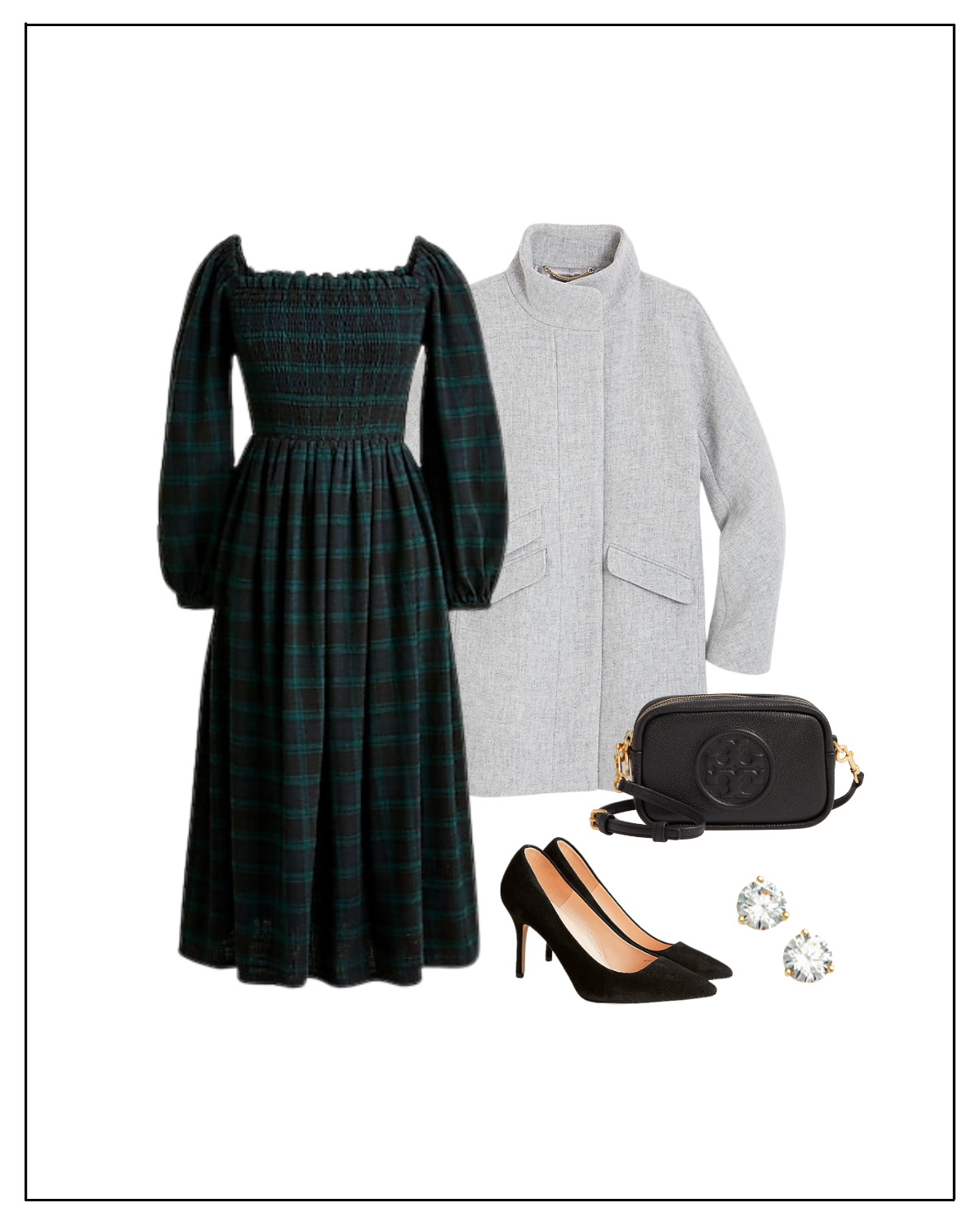 Tartan Dress / Grey Coat / Black Heels / Earrings / Bag
For something a little more dressy, I'd wear this tartan dress. I actually just wore this one for Thanksgiving, and it was perfect. I love the detail of the smocked puff sleeves, and the tartan print is beautiful. However, it runs a little big, so I would size down one. Style this dress with a classic black heel, a pair of sparkly stud earrings, and this gorgeous leather crossbody for an evening holiday party look. And if it's a little chilly outside, this topcoat would look so pretty over the dress.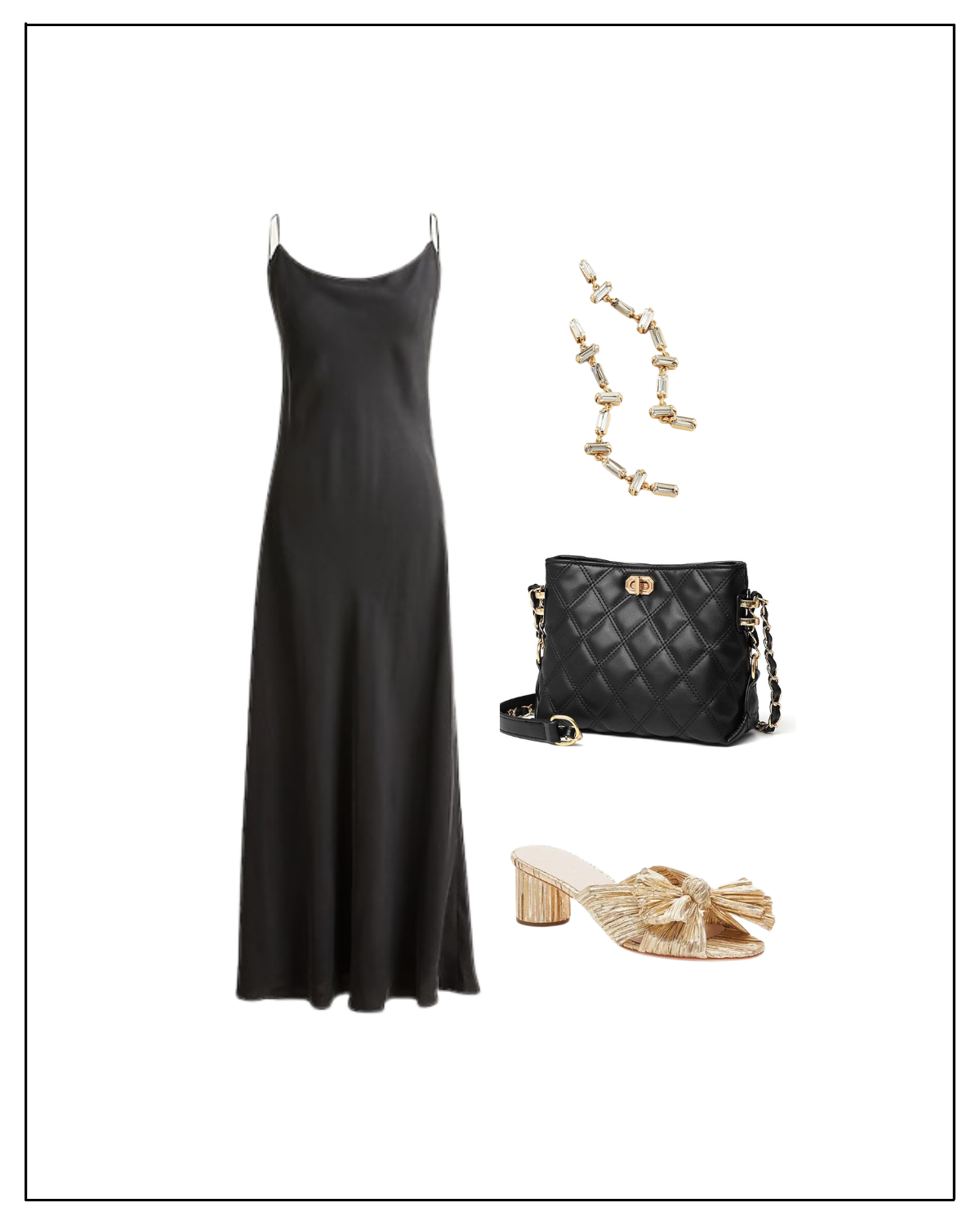 Silk Slip Dress / Bow Heels / Bag / Sparkly Drop Earrings
For this outfit, I'm going with a super elegant silk slip dress. This is such a versatile piece year-round and can be dressed up for the holidays with a pair of sparkly bow heels. I love the chunky heel on this pair – it gives you a little extra height without missing out on comfort. I styled it with a tufted black crossbody that's under $20 and a pair of sparkly drop earrings.