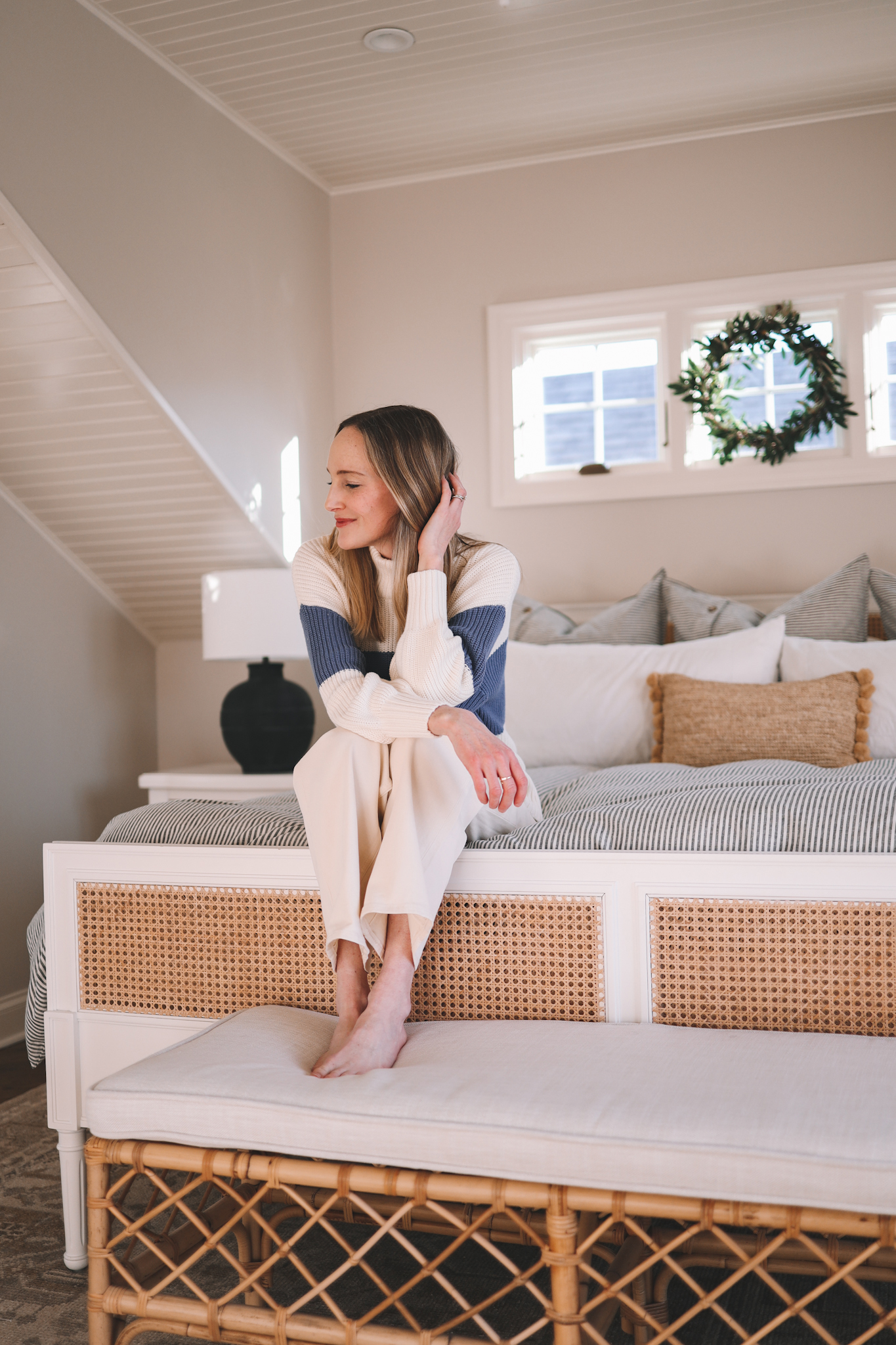 Sweater / Wide-Leg Straight Jeans
Hi, Friends! It's been a minute. Emma's been on spring break and Mitch is in Colombia for a wedding, so I'm doing the solo parenting thing over here. I'm simultaneously VERY tired 😉 and ridiculously grateful + happy.
While I obviously miss (and appreciate!) my husband, I will say that this week has been wonderful. One-on-one time is so special, and something we usually only experience for a short period of time given that we both work from home and really share responsibilities. But we both had a good deal of one-on-one time last week when Mitch took care of Lucy while Emma and I were on the East Coast, and this week while I've been taking care of the girls. Different routines are followed/made up, different activities are done, and different (and deeper?!) bonds are formed. Like, last night, Emma and I had a sleepover in my bed since Mitch's spot was open, haha. It was something I'll remember forever! (Though Mitch, we love you and can't wait to see you. 😆)
My uniform this past week has been great jeans and a great sweater. (Though let's be serious: when is it not jeans and sweaters fall through spring? 🙈) I try wake up early, shower, blow dry—not style, no time!—my hair, and slip into something really comfortable and cozy that also makes me feel like a human. There's just nothing like lifting Lucy from her crib, making breakfast or walking to school feeling relatively clean and put-together. ;)
Free Assembly is a sustainable line carried at Walmart, and everything is cute and stylish; made to mix and layer; and affordable yet really, really nice. Emma and Lucy own quite a bit of FA, and I've been blown away. (These are the girls' BEST leggings.) But I was really excited to try some new styles from the women's collection!
First, the sweater: It's slightly oversized, super soft, and fantastically cozy. When I came downstairs in it, Emma actually said, "Can you get me that in my size?" (Dead.) The drop shoulder is very flattering, and I just love that chunky knit and those blouson sleeves. (I'm wearing a size small here, btw.) And HELLO. The sweater is only 26. (!?!?!) Second, the jeans: I am all about wide-leg jeans that don't swallow my smaller frame, and these work exceptionally well. They're high-rise, so they make legs look long, and they have stretch and angled pockets meant to provide interior support across the front and back of the jeans. The pants themselves have a bit of stretch in 'em, too, making for ultimate comfort. :) TTS.

Above are some of my other favorites from the recent collection. And now we sleep. ;)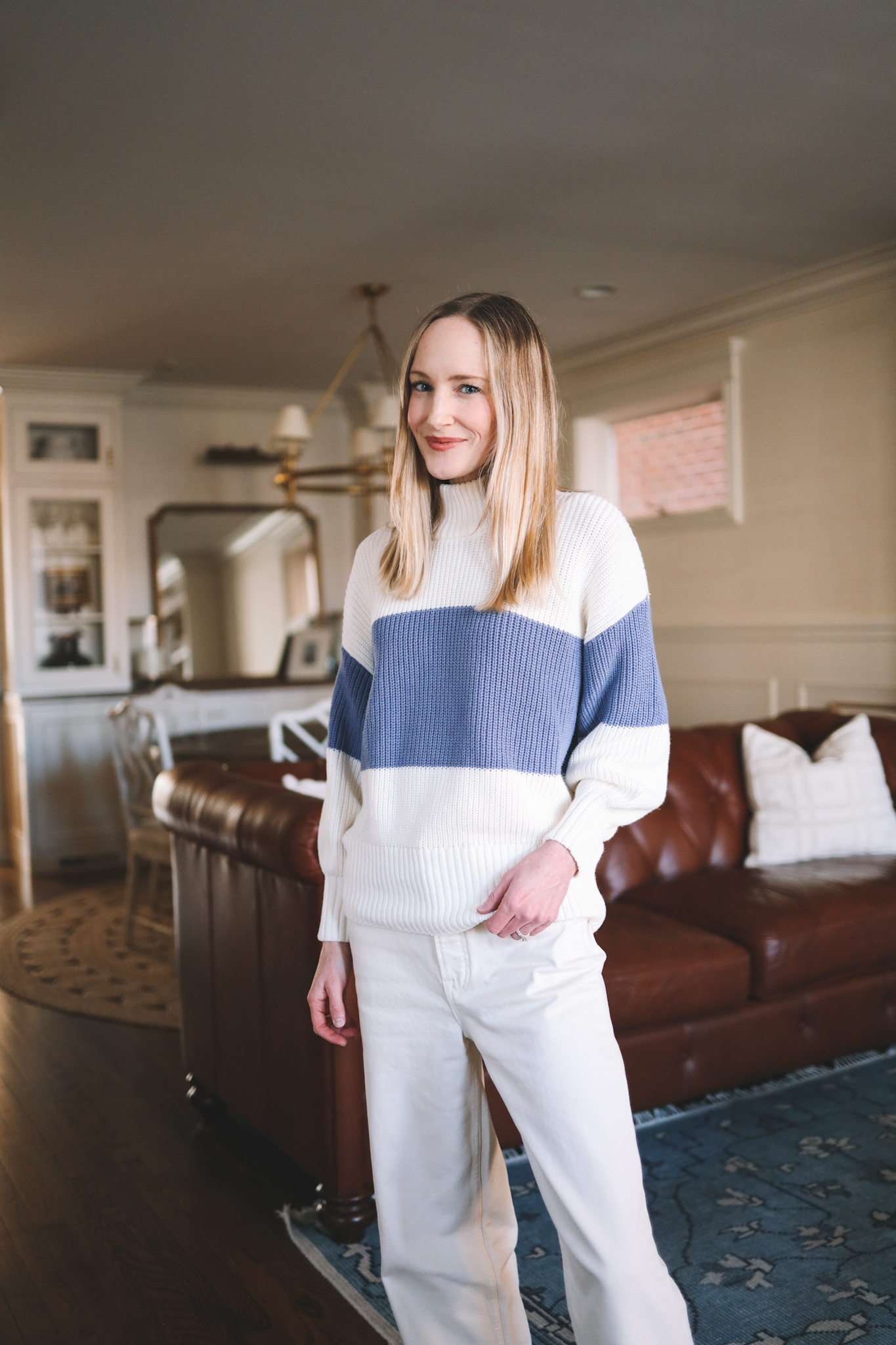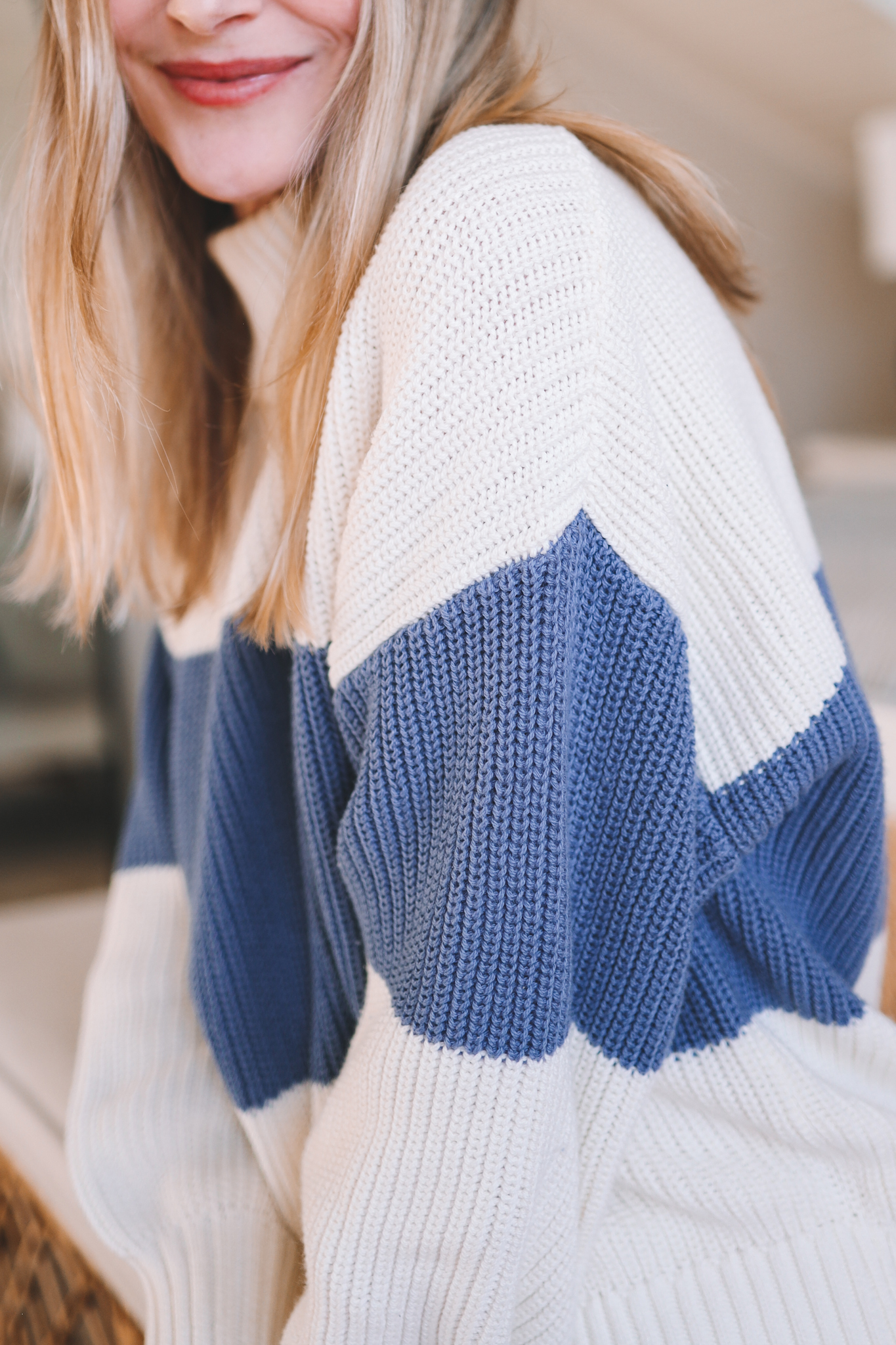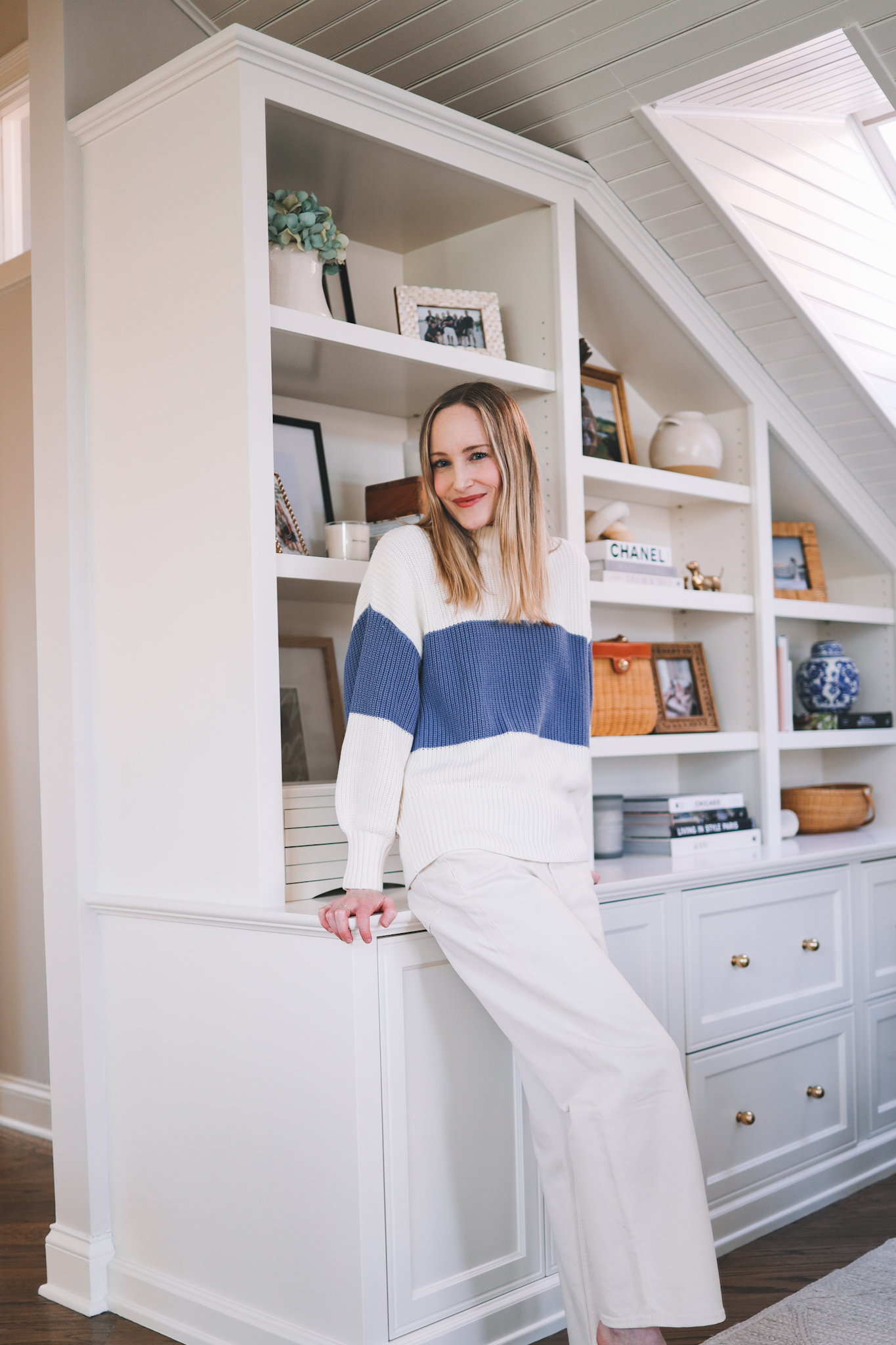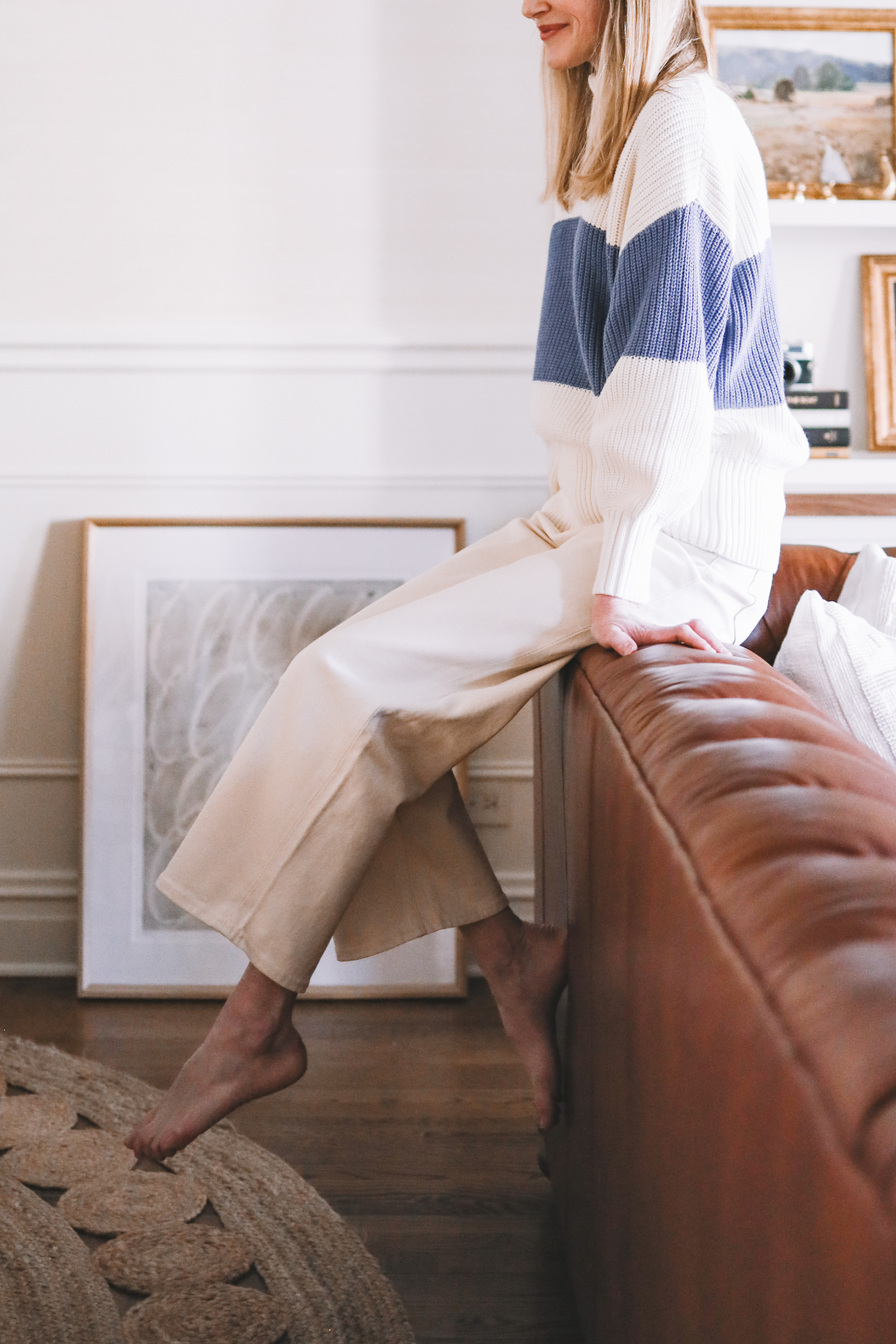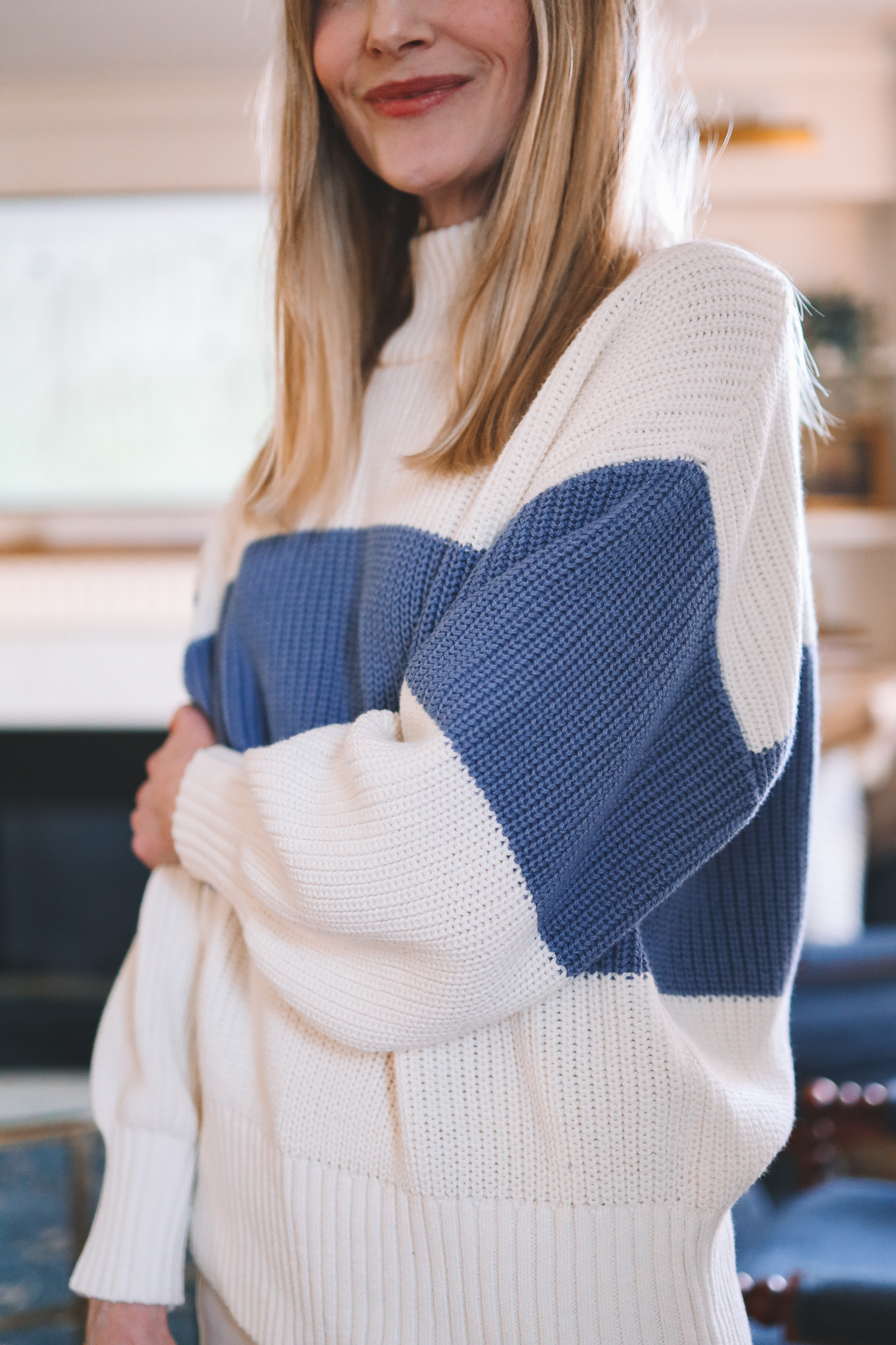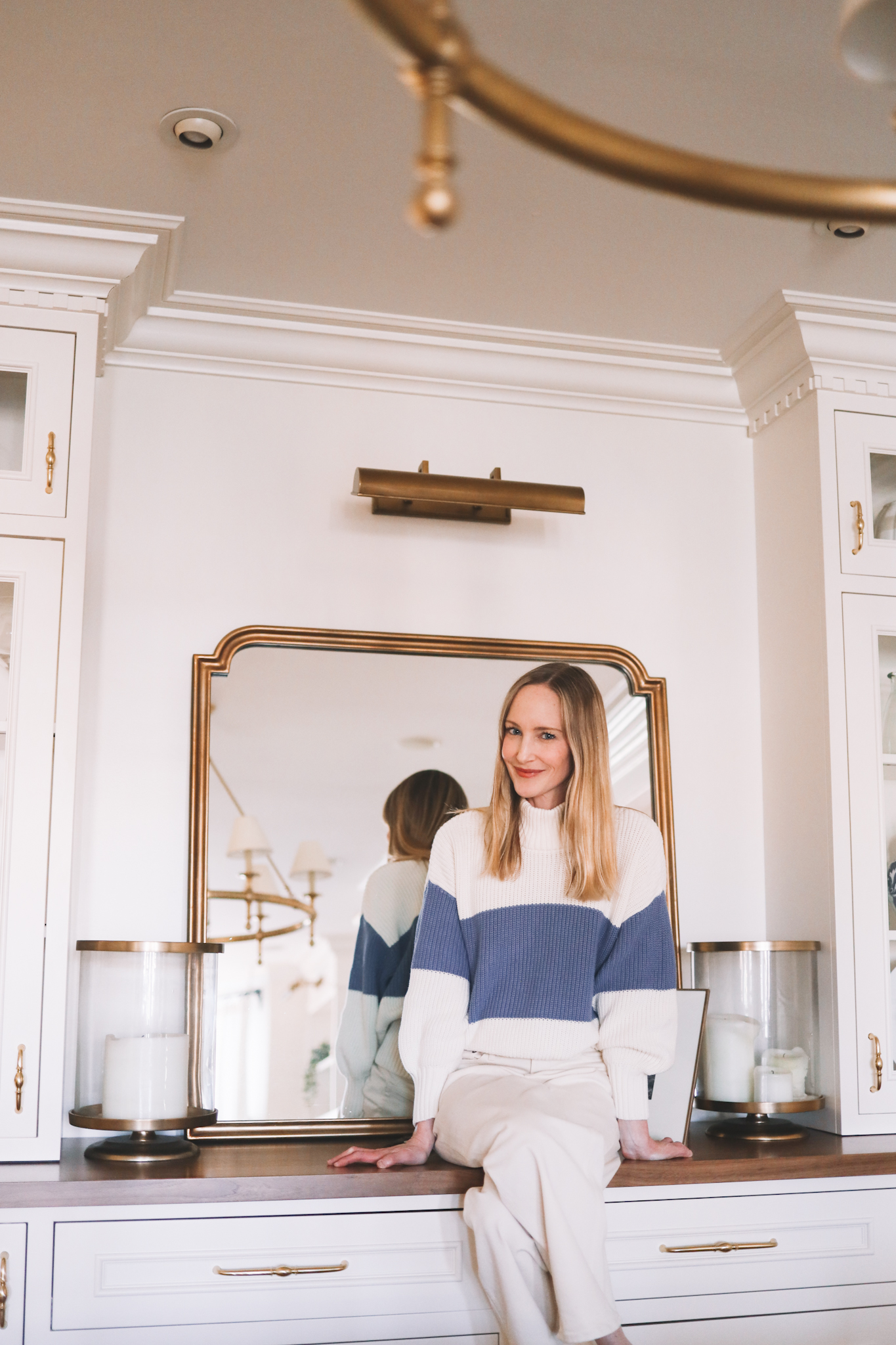 Shop the post:
Sweater / Wide-Leg Straight Jeans
This post is sponsored by Free Assembly; all opinions are my own. As always, thank you so, so much for supporting the partnerships that keep Kelly in the City up and running!