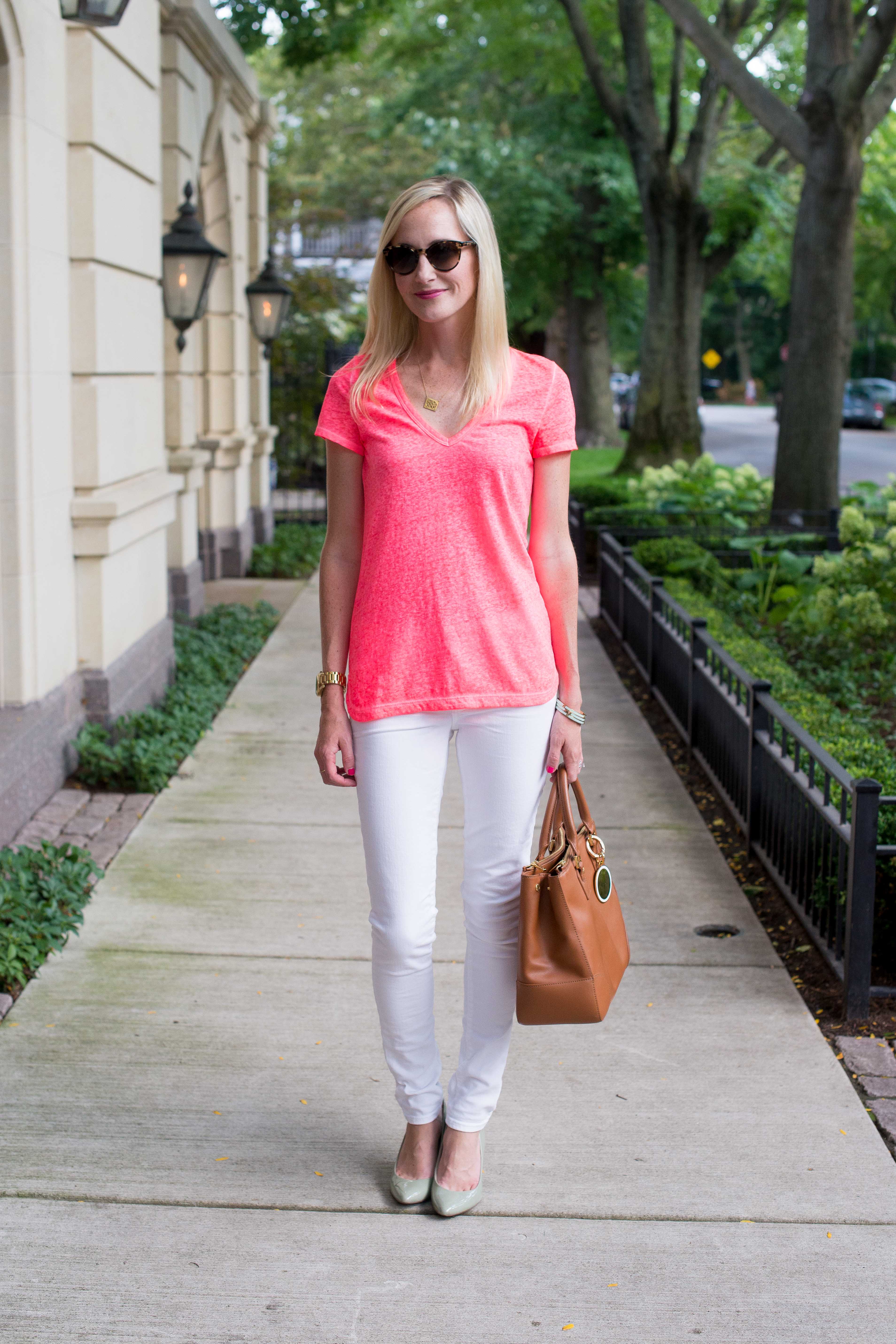 American Eagle Jeans and Tee (c/o) / Franco Sarto Pumps (Old, similar here) / BaubleBar Initial Bangles (c/o) / Michael Kors Watch / Miriam Merenfeld Necklace (c/o) / J.Crew Pearl Earrings / Kate Spade Sunnies (Old, newer styles here) / Tory Burch Tote / Cinco Powell Monogrammed Tag (c/o)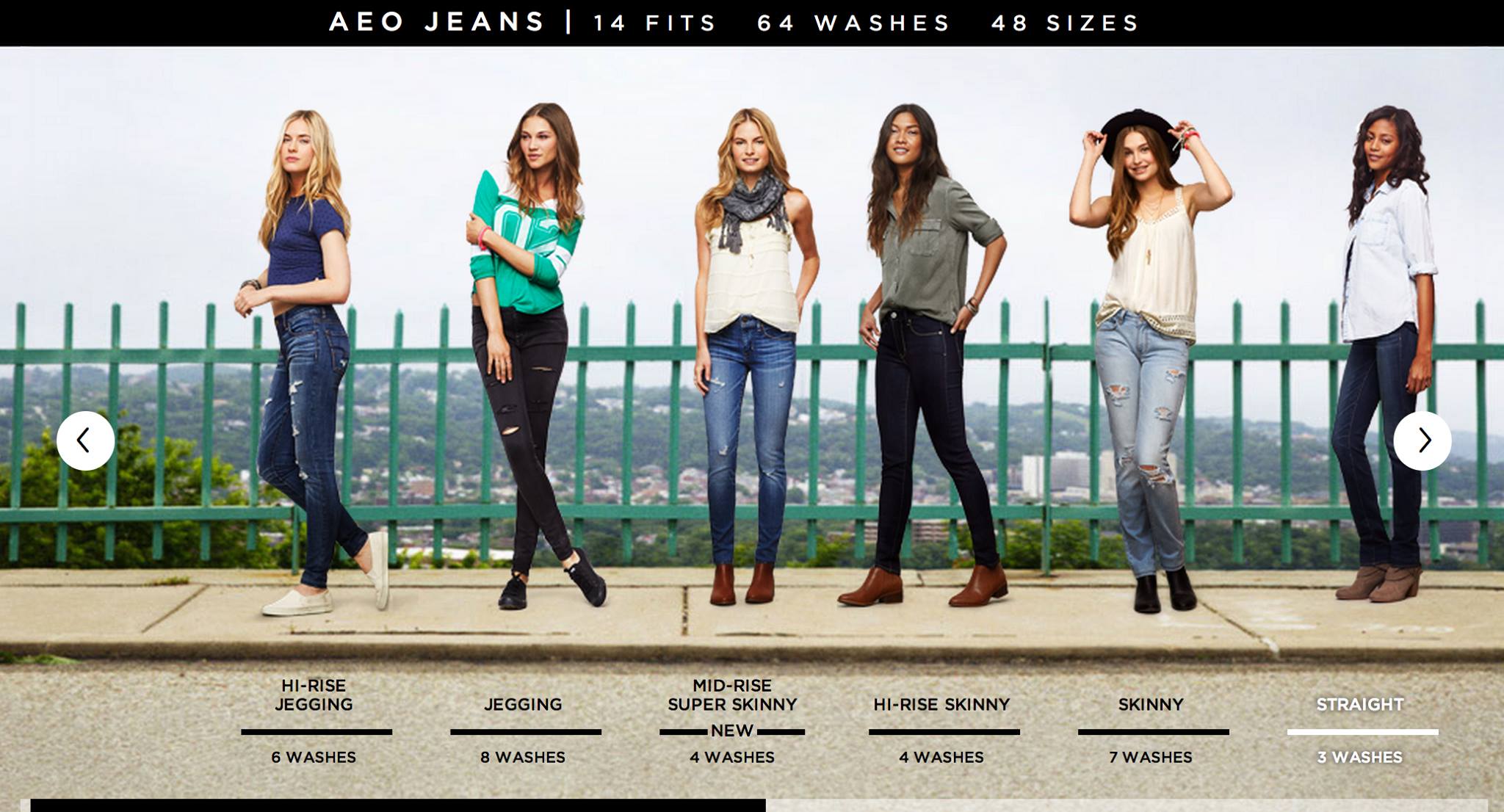 FTC Disclosure: I received an American Eagle gift card as part of my relationship with the Quality Blue Community. All opinions expressed are my own.
When I was in high school and college, I lived in American Eagle jeans. What more could I have asked for? They were extremely well-made, comfortable, form-fitting and affordable. But many, many years have passed since that time in my life (#old), and I've noticed that a lot of girls my age–myself included, until recently–seem to have forgotten about AE. Maybe it's because we no longer resonate with the American Eagle advertisements, or perhaps it's because we associate the brand with chapters of our lives that are now closed. Whatever the case, it's just not on our radar.
A couple of weeks ago, though, I was reintroduced to the company through its new "Denim Buying Experience," and fell back in love with its jeans. The Denim Buying Experience allows you to view real women–many of whom look like they're out of college ;)–wearing each fit of jeans. There are videos, reviews and sizing guides… and thorough descriptions of the fit types as well as how they stack up against others. Additionally, the company offers free shipping and free returns, and most denim is priced at $29. (Such a nice change from the usual $200+ price tags on designer jeans!) What's not to love, right?
Even though there were 14 fits and 60 washes to choose from–and I hadn't tried on American Eagle jeans in-store in years–my whole online denim shopping experience took me a total of 10 minutes. It was so intuitive and easy! I ended up with the perfect pair of summer jeans: the Jegging in "Pure White," and they fit just right. (I'm seriously obsessed with them!) The best part? They're just as well-made, comfortable and form-fitting as I remember them being in my younger years!
Who says AE jeans are just for kids?! I'm 29 years old, and now an American Eagle denim convert.
Anyway, be sure to check out American Eagle's new Denim Buying Experience, and let me know your thoughts! If you're past your college days like I am, would you wear a pair?!