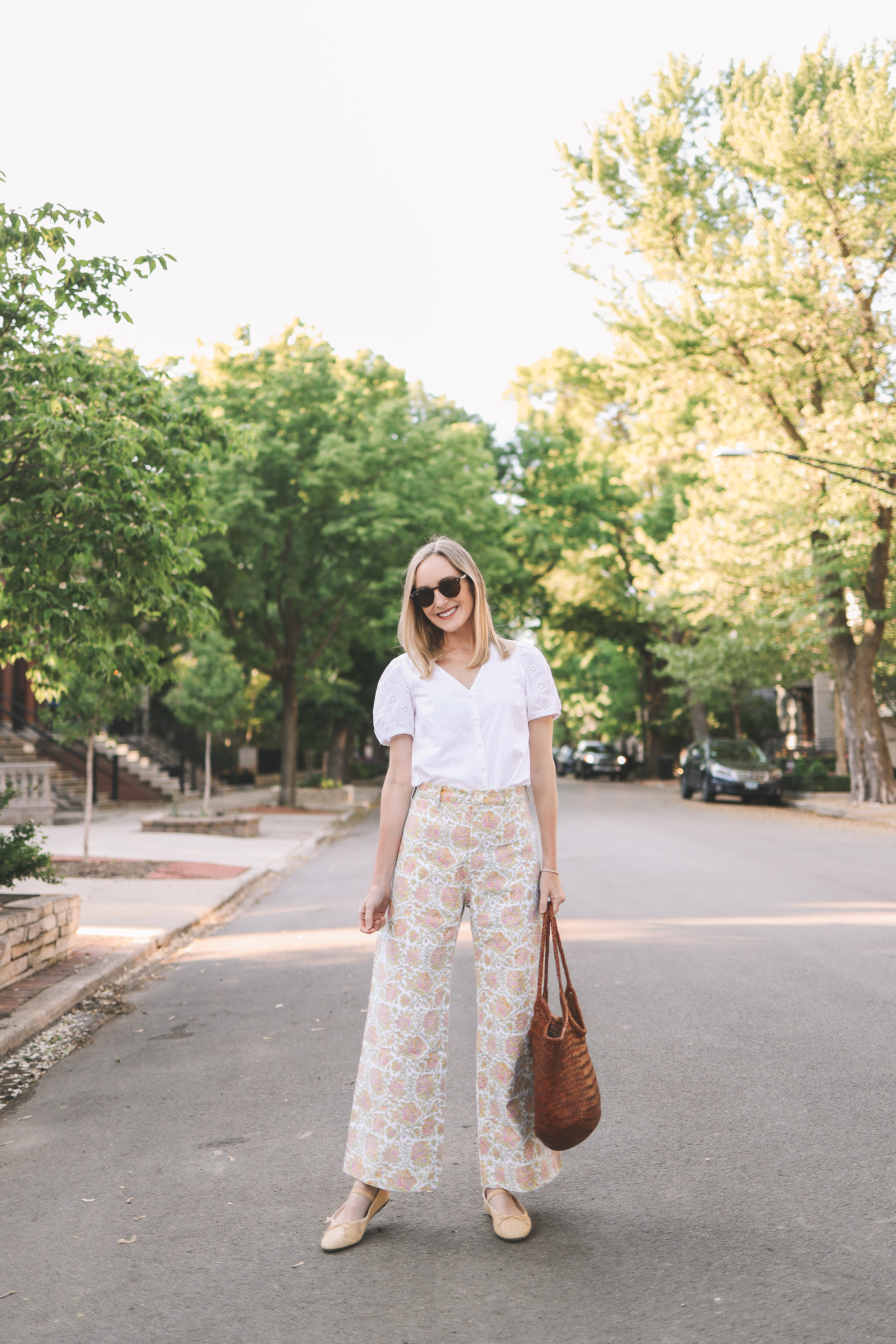 SZ Blockprints Disco Pants / Loeffler Randall Leonie Pumps / J.Crew Factory Eyelet Top / Newer Dragon Diffusion Tote (Also love this one and this one!) / Sunglasses / Dana Rebecca Necklace / Faux Diamond Tennis Bracelet
My brother-in-law watched the girls yesterday so Mitch and I could check out to the new Joss and Main store outside of Chicago in Oakbrook and grab lunch afterwards. We don't get to do that kinds of thing very often, so it was really lovely—and the girls had an absolute blast. :) Thank you, John! You're the best.
The outfit I wore is tied with this one for favorite of the season! Here's what you should know:

SZ Blockprints Disco Pants: I instantly fell in love with these pants, which are currently on sale for $110 with code "SHOPEARLY." However, please trust me when I say to order one or two sizes up. I'm wearing the size medium here, and I typically wear a size 2/XS/25 or 26 in jeans. If you size up, though, they're so flattering—and they totally make an outfit. They come in a few other patterns which I've linked above!
Loeffler Randall Leonie Pumps: COMFIEST FLATS EVER. I recently told my friend Gretchen to get them because she'll be doing a lot of walking on an upcoming trip to Paris, and she was blown away by how comfy they were. The leather ones are even more comfortable, if that's believable! I always say this, but I have to repeat: while they're an investment, they're worth every penny. Really hoping Loeffler Randall eventually makes a heeled version! That would be life-changing.
J.Crew Factory Eyelet Top: This is such a great basic, and adds some interest to looks. It's also on sale (for $27 with code "HALFOFF"), and seems to be coming in and out of stock. I'm eyeing the black one! I found that it runs a little on the larger side; I sized down.
Have a relaxing Sunday!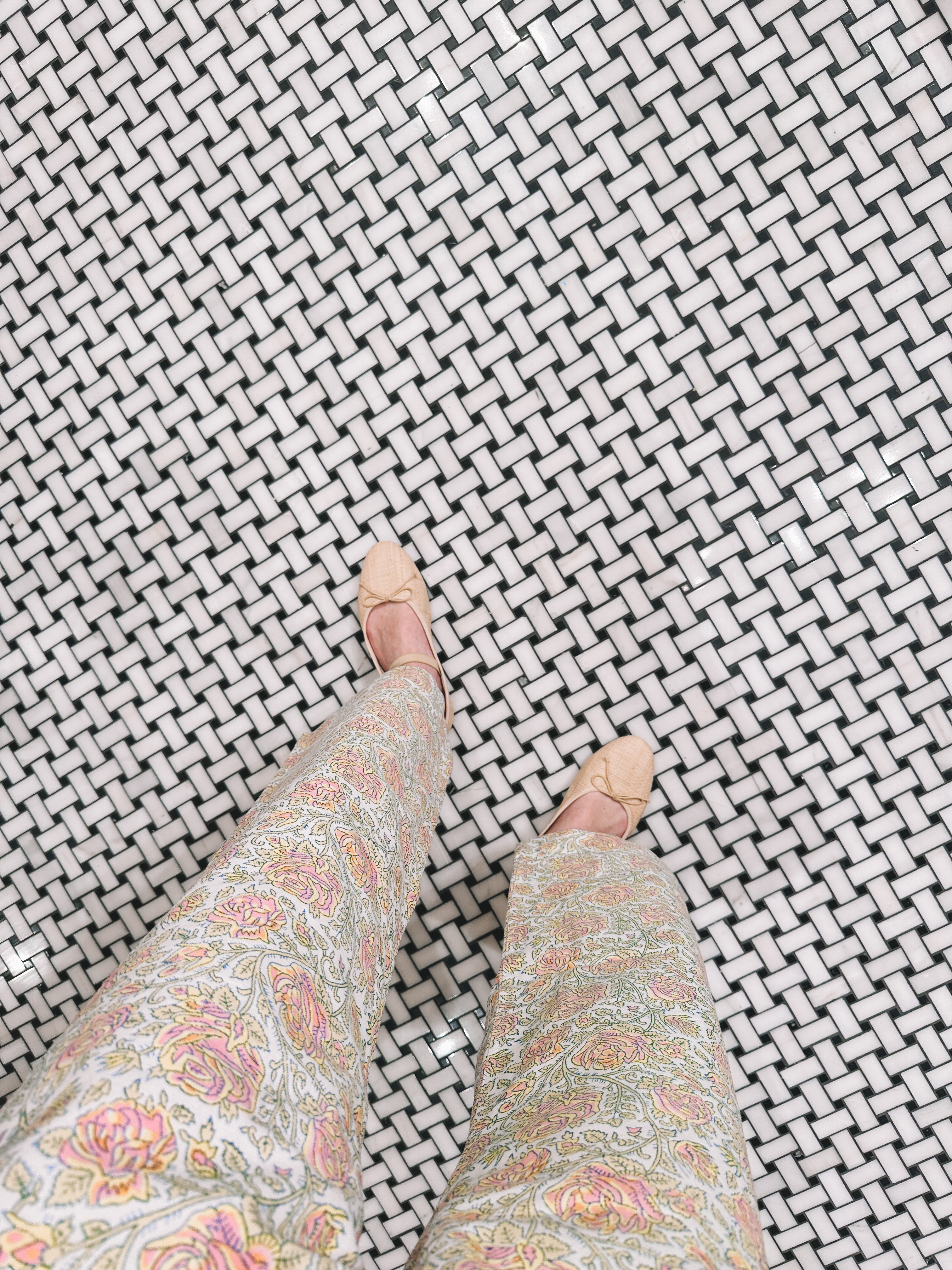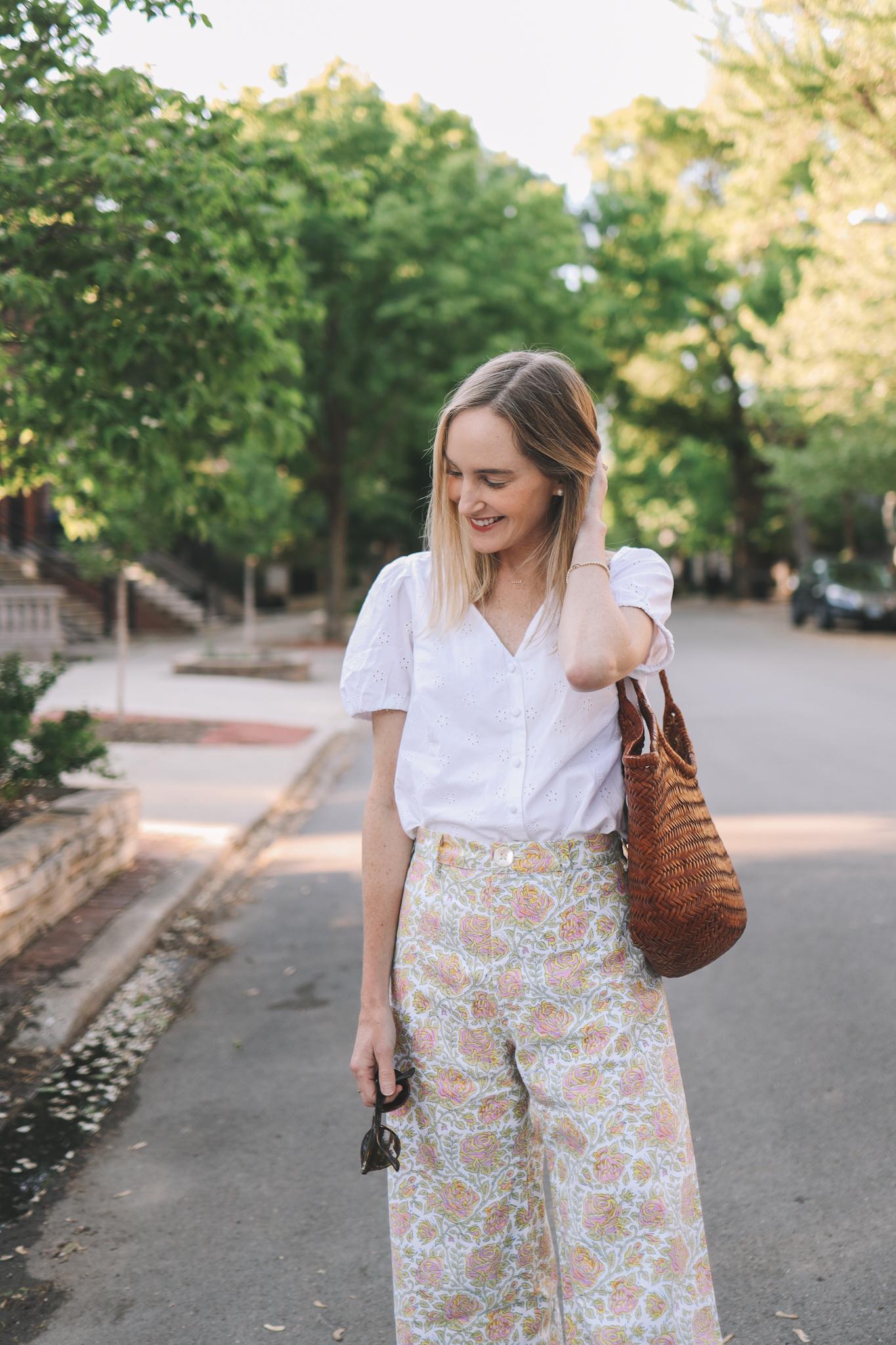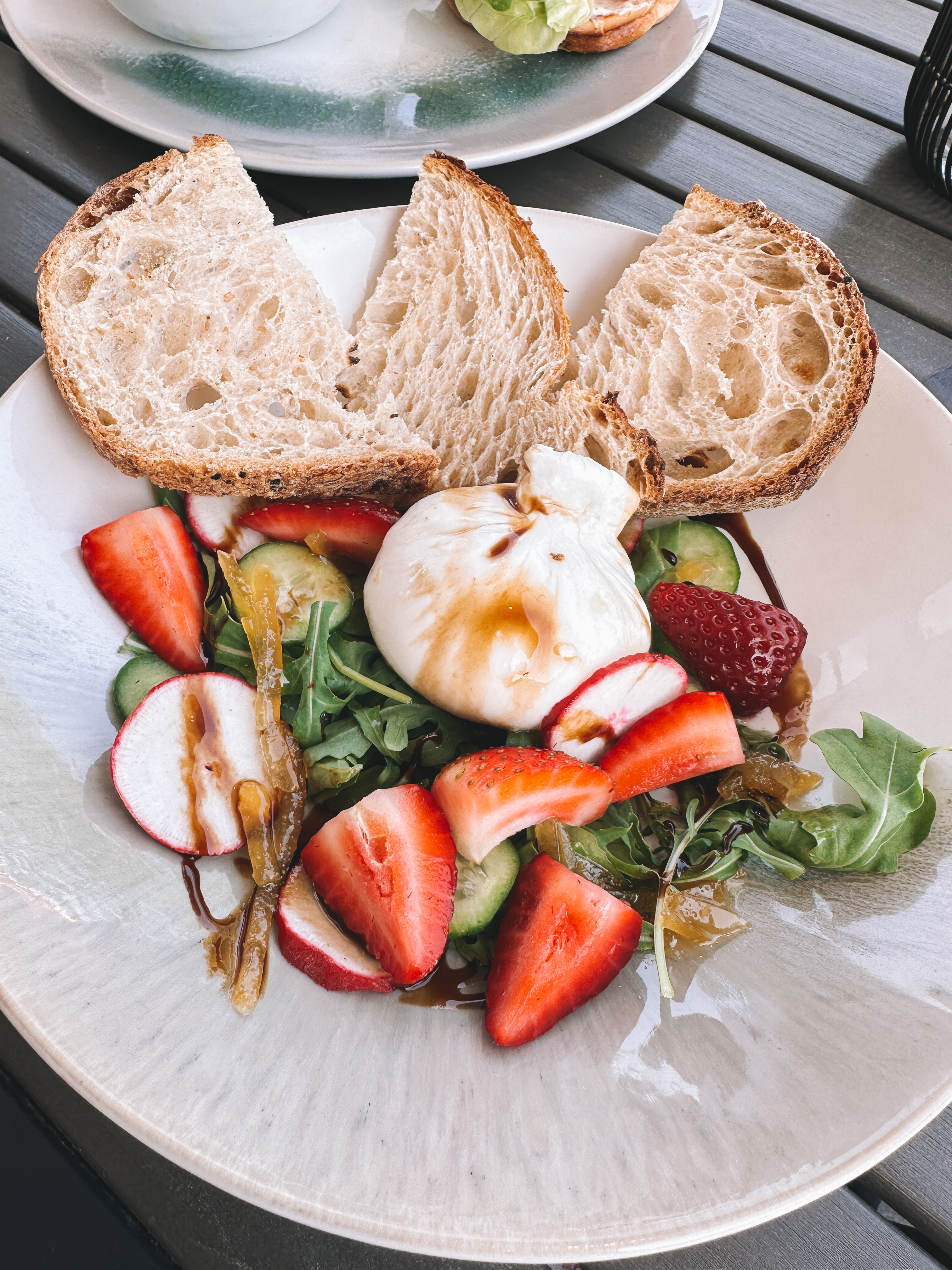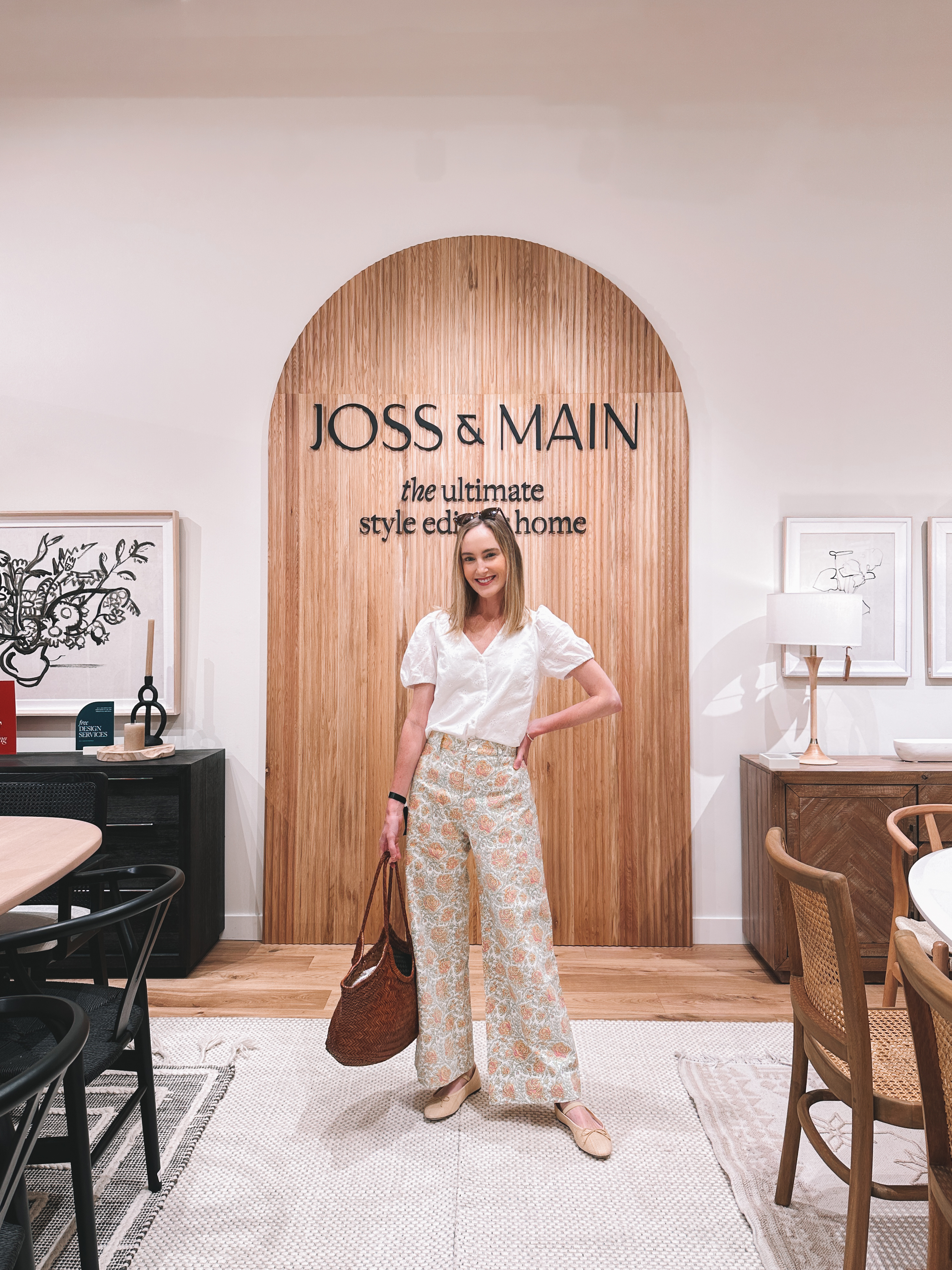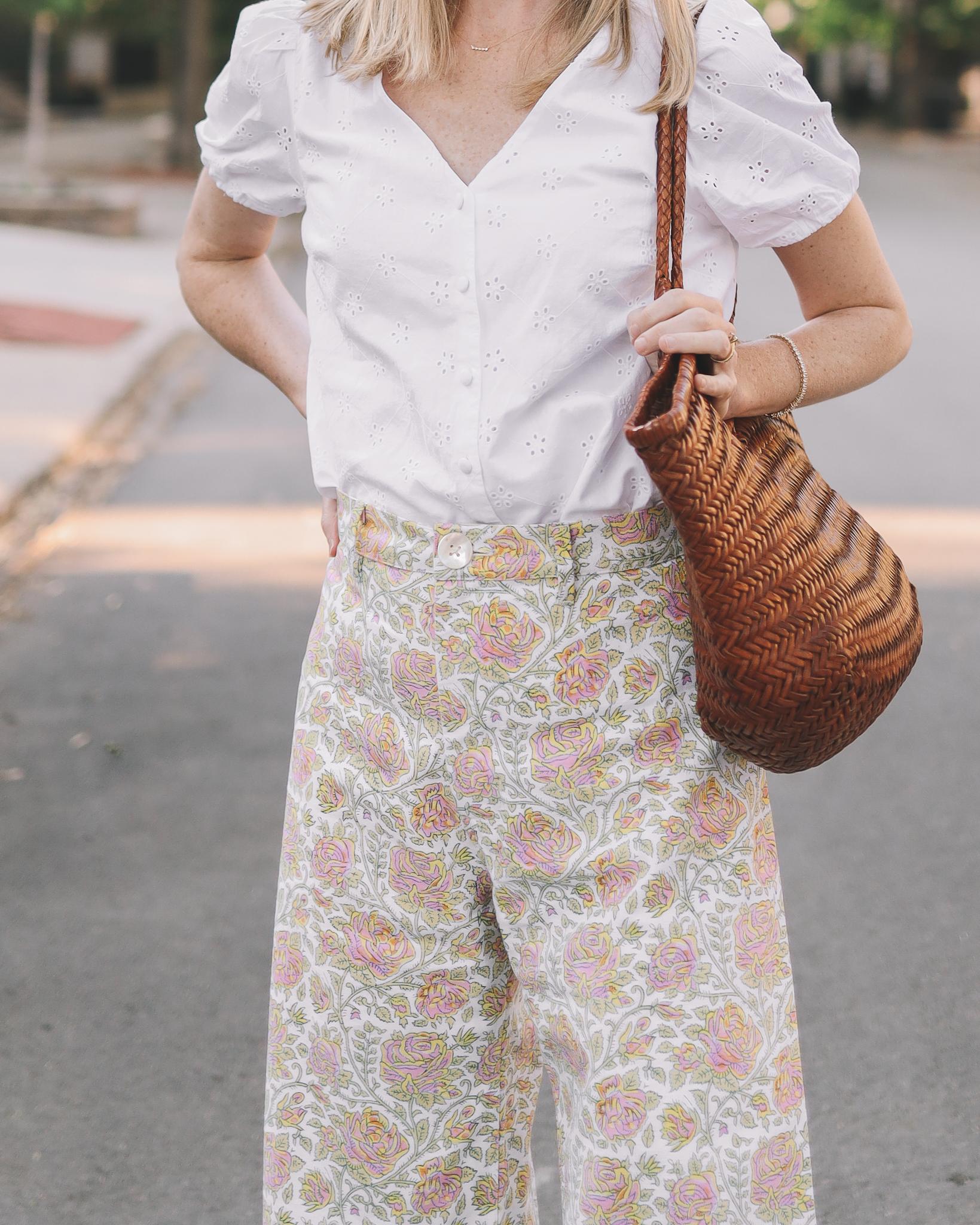 Shop the post:
SZ Disco Blockprints Pants / Loeffler Randall Leonie Pumps / J.Crew Factory Eyelet Top / Newer Dragon Diffusion Tote (Also love this one and this one!) / Sunglasses / Dana Rebecca Necklace / Faux Diamond Tennis Bracelet