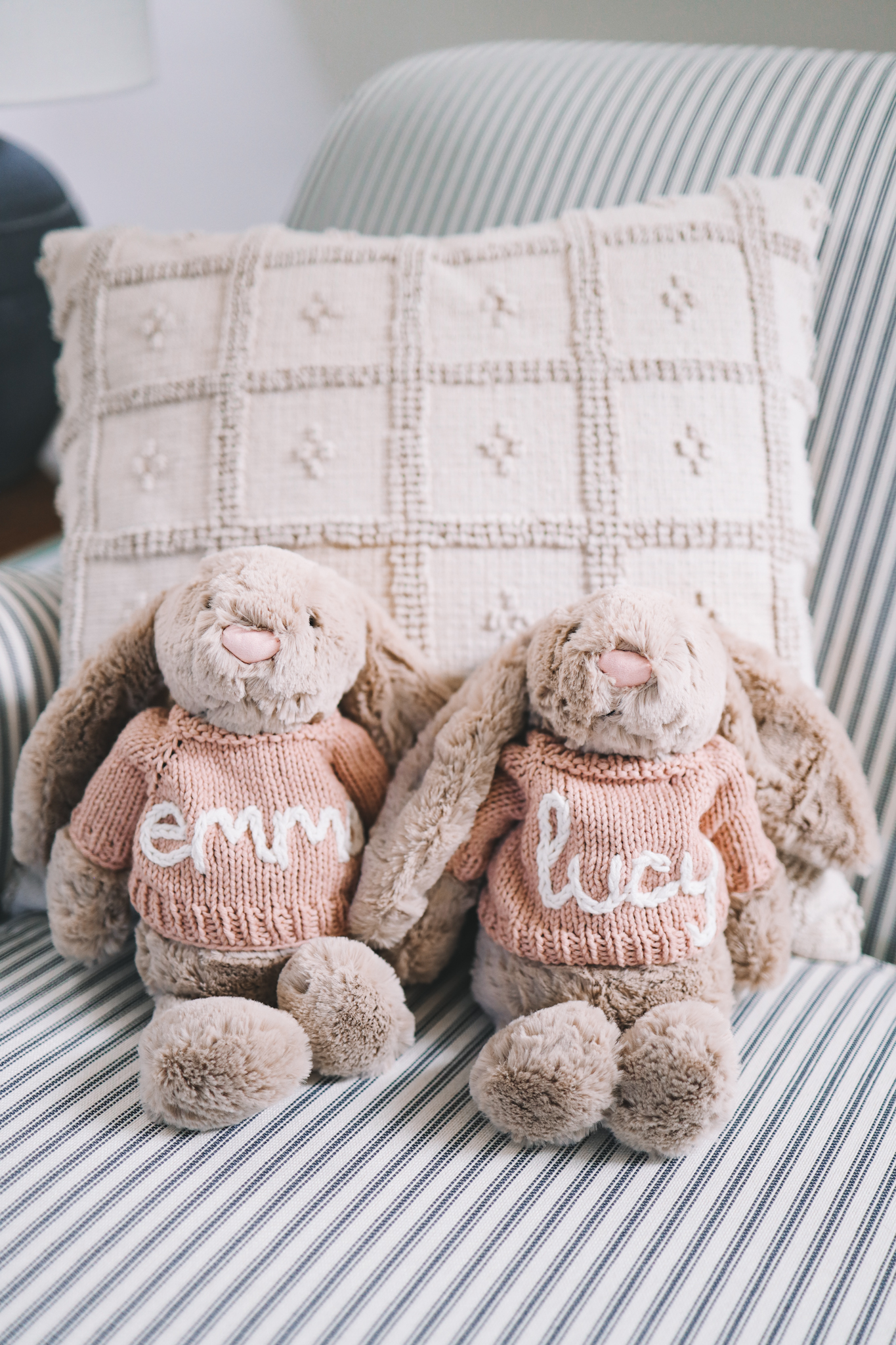 Okay, this is a very random post. BUT I got the girls these adorable handmade personalized sweaters for their 12-inch medium-sized Jellycat stuffed animals for Easter, and I can't tell you how many questions I received about them! So I thought I'd write a quick blog post.
I'm a huge Etsy fan. "Huge" doesn't even do it justice. Whenever I'm trying to find something that seemingly doesn't exist, I go to Etsy and either find it—or find a seller who can make it. It's simply the best, and you're supporting small businesses when you buy through Etsy. Love it.
I'm on Etsy at least once per day. Actually, can we pause quickly so I can share a few gems I've found in 2022?! Some favorites:

So good, right?
Anyway, I stumbled across the handmade personalized sweaters for the medium-sized  Jellycat "Bashful" stuffed animals, and I knew they'd make for great gifts for my daughters.
I was thrilled when they arrived—which I realize makes me sound like a lunatic. (Though I did buy sweaters for stuffed animals, so I probably am a lunatic.) But the quality was off the charts, the sweaters were soft, and the cursive names fit perfectly.
Something to note is the length of the child's name. While my girls' names only have four letters in them, the listing does show one name with six letters. If your child's name is longer than that, you might go with one, two or three initials. Or perhaps a nickname. :) Or a heart! HA. The possibilities are endless…
Also noteworthy is which stuffed animals the sweaters worth for. They're designed for 12″ medium-sized Jellycat Bashful Bunnies, but they work with many other 12″-15″ Jellycat and non-Jellycat stuffies as well. It's really just about the size of the torsos and arms. And common sense, haha. For example, this medium-sized Jellycat would likely NOT work. Similarly, this one wouldn't be your best choice. ;) Below, I've included photos of some of our other medium-sized Jellycat stuffed animals wearing the sweater for reference!
Something I didn't anticipate: The girls love taking the sweaters off and switching them between their stuffies. Jellycat stuffed animals are our favorite because they're so insanely soft and cuddly, and we have oodles of them. So the sweaters really do get put to use!
Below are some other really cute options for Jellycat clothing which would make for great gifts. :)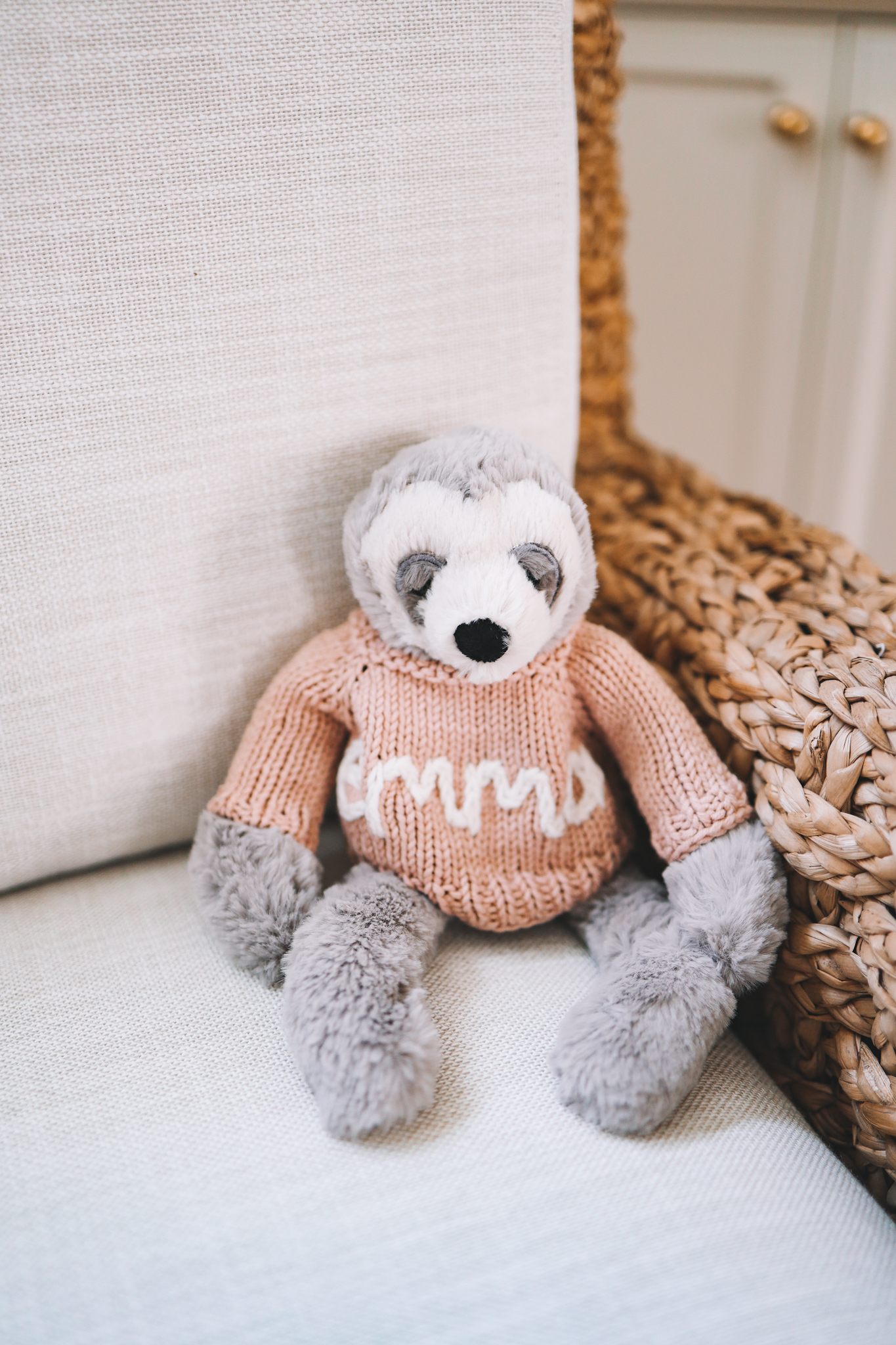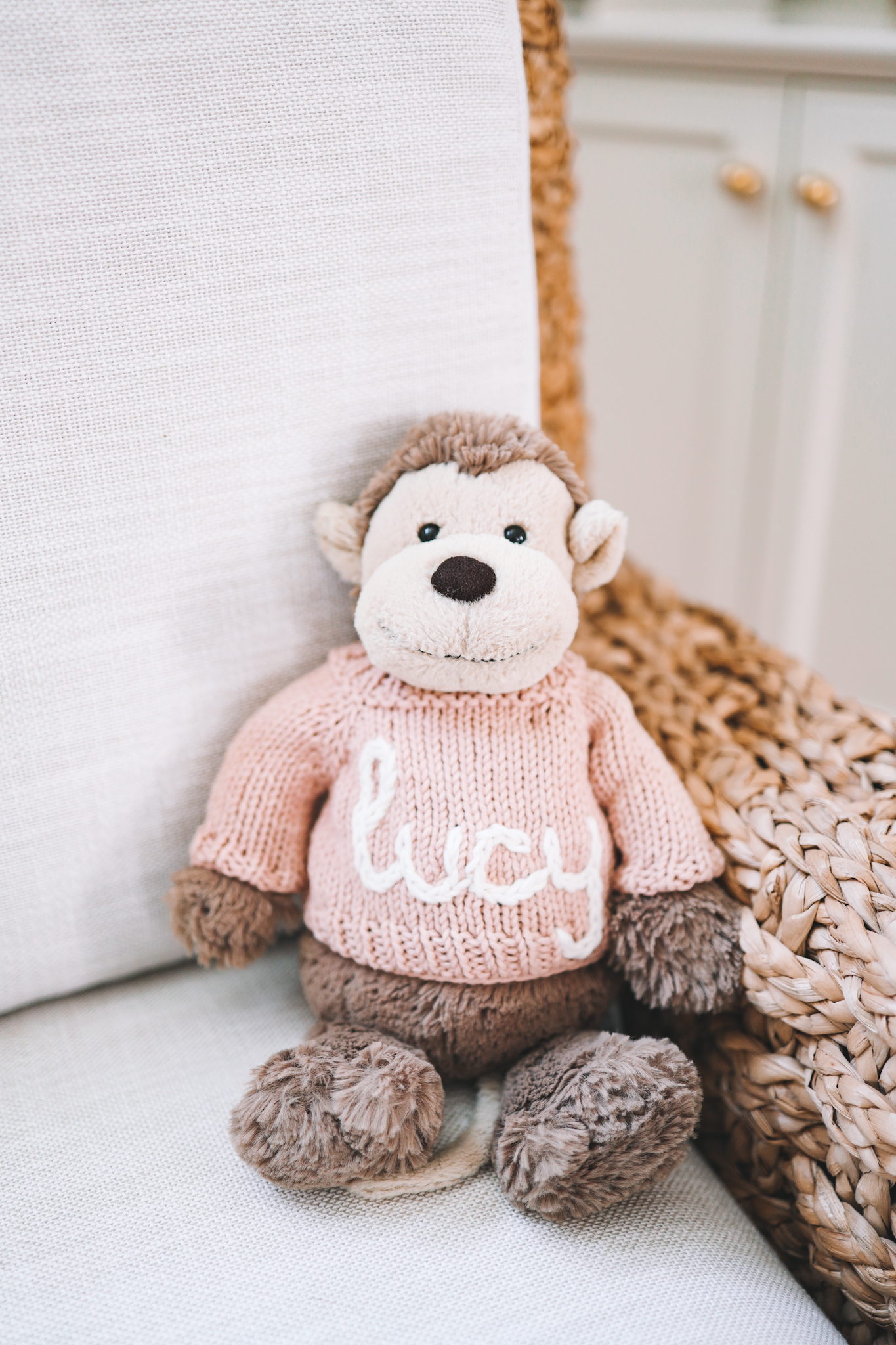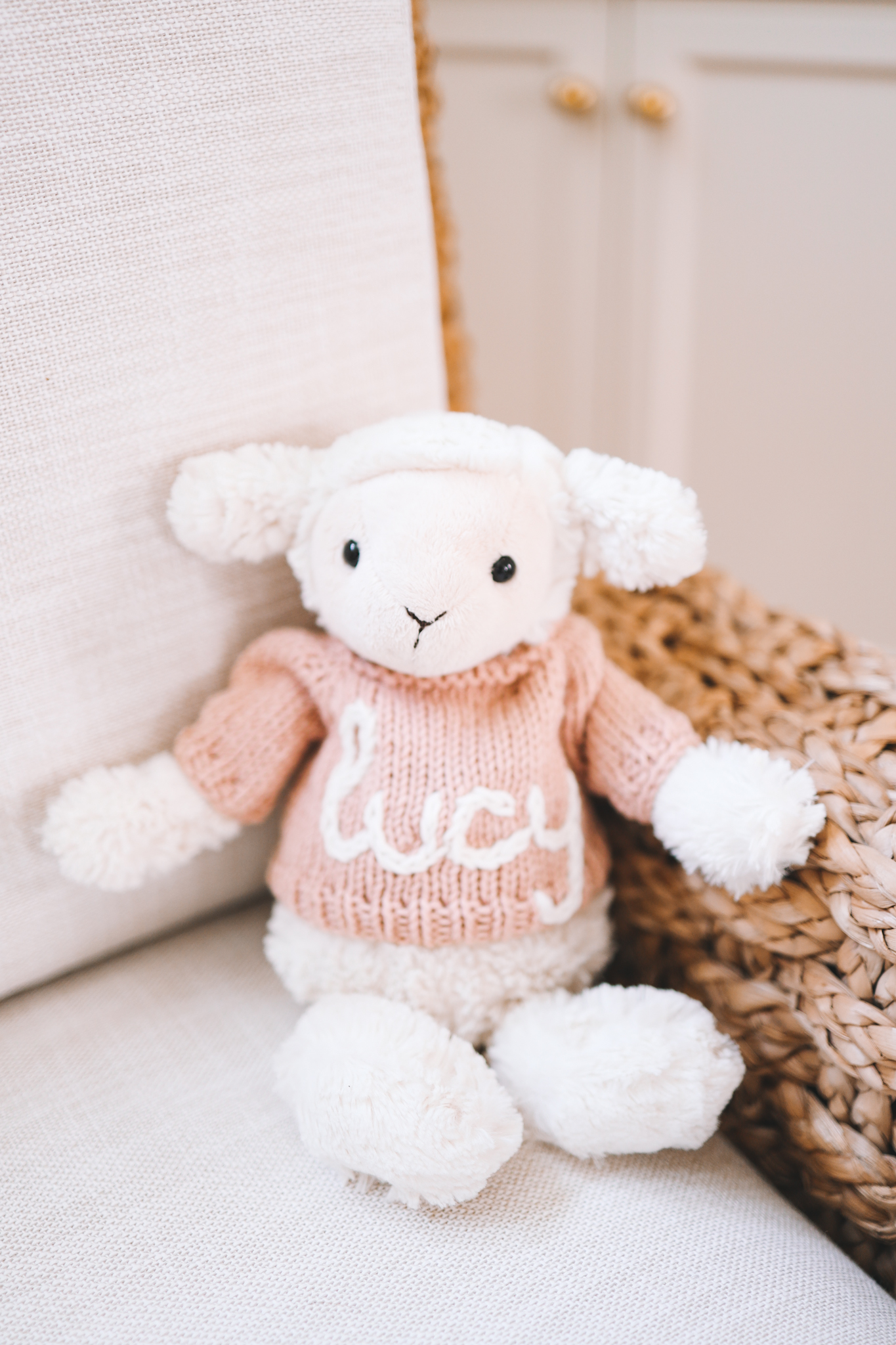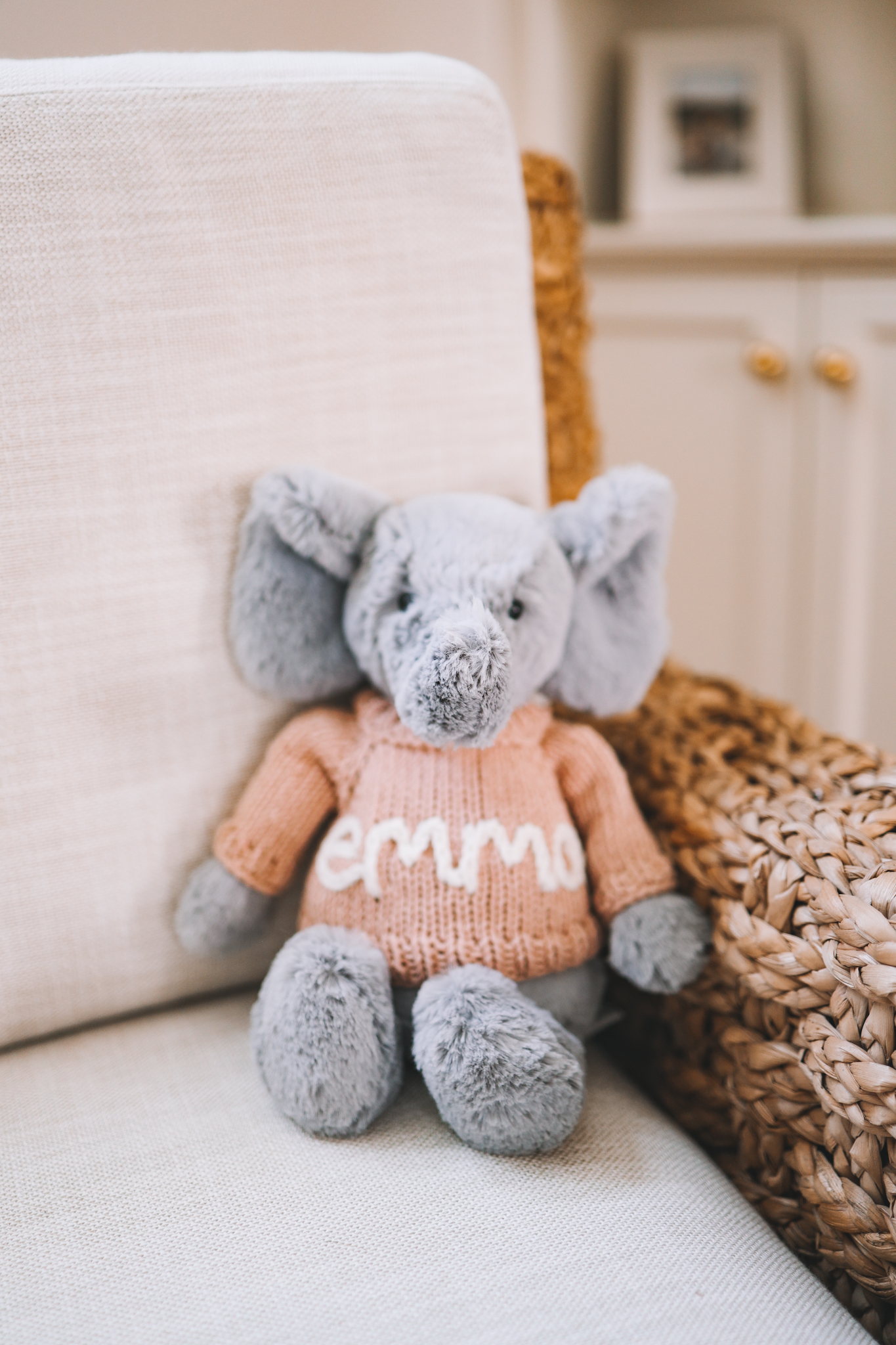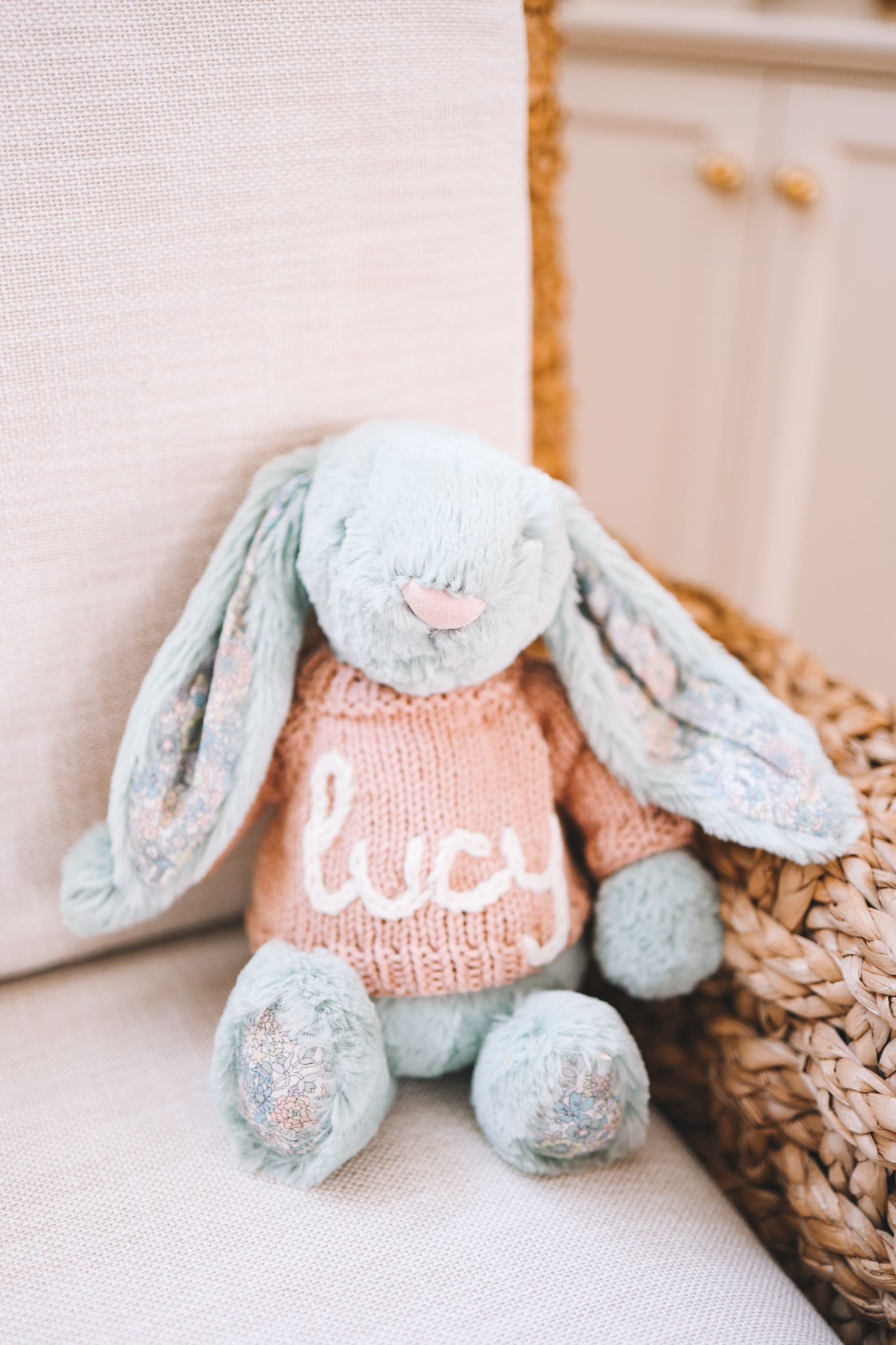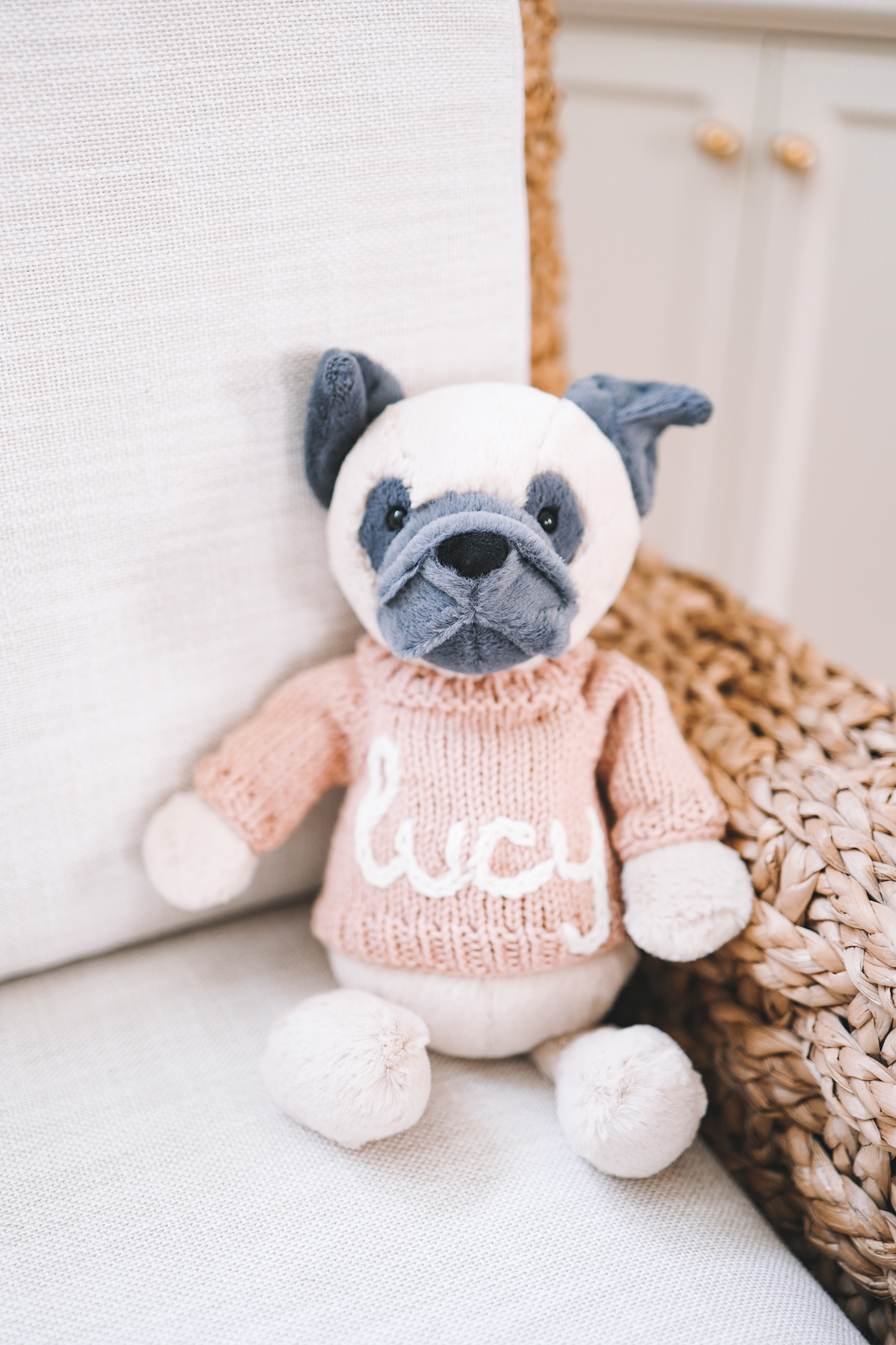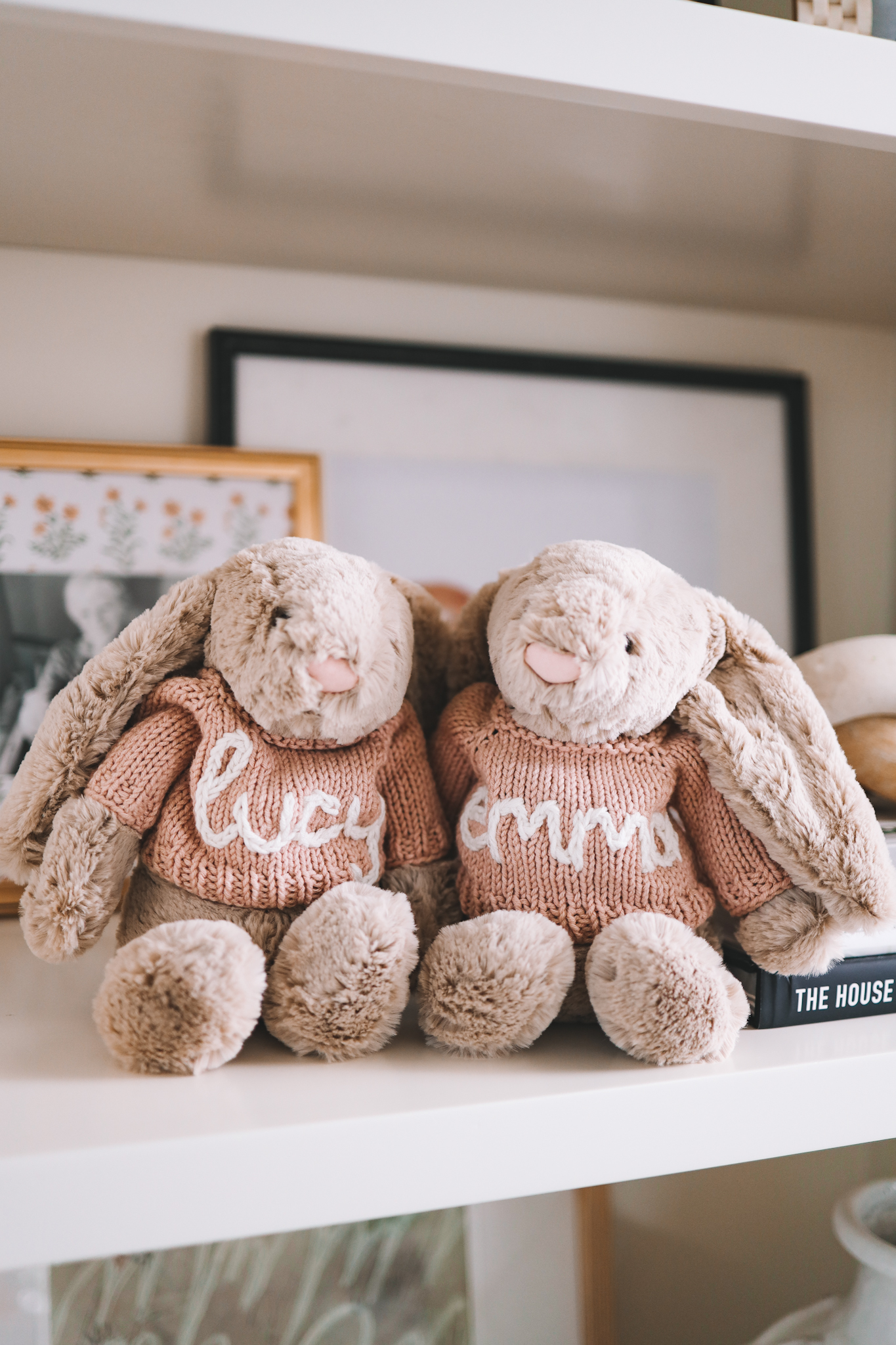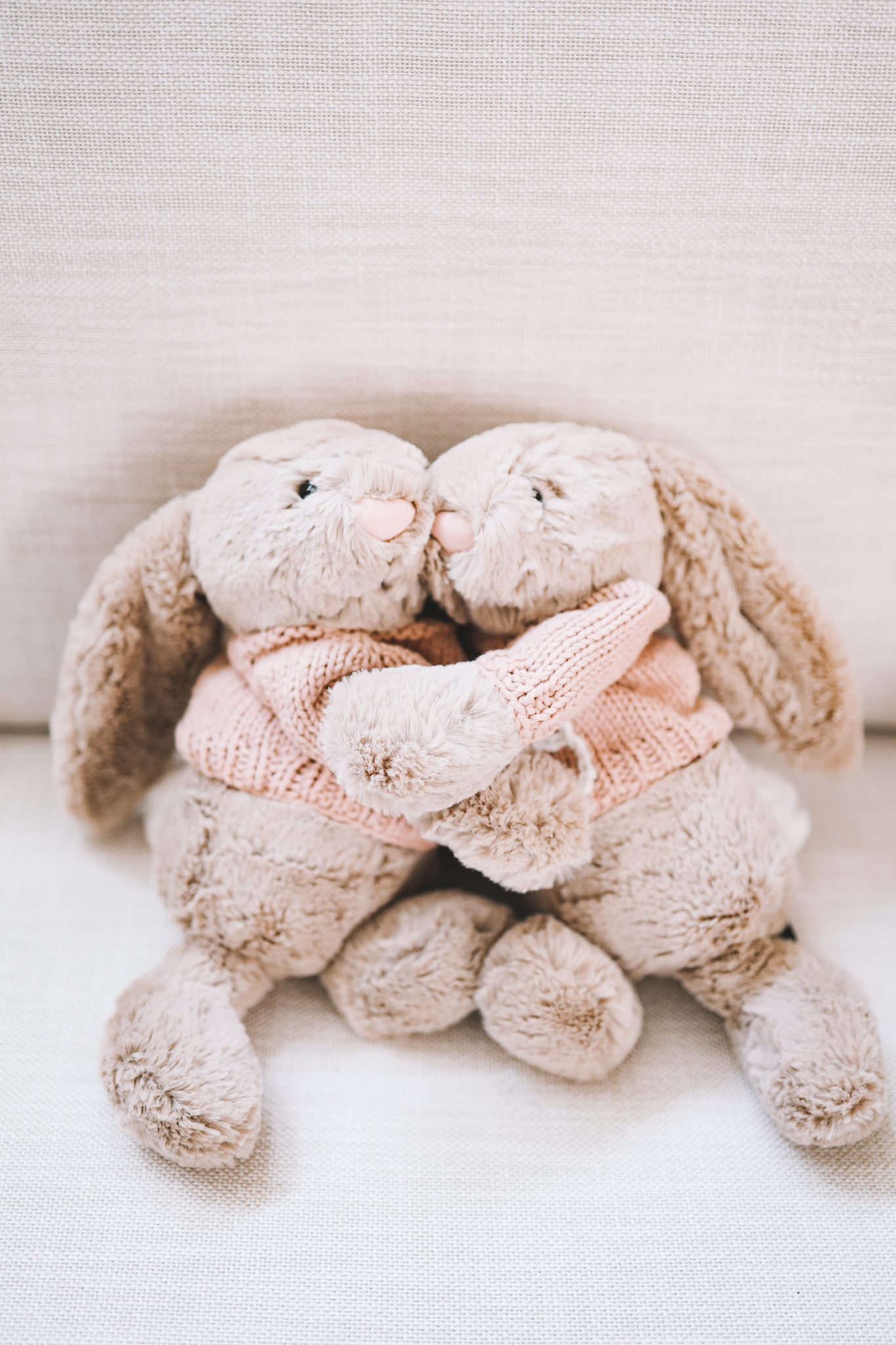 Shop the post: