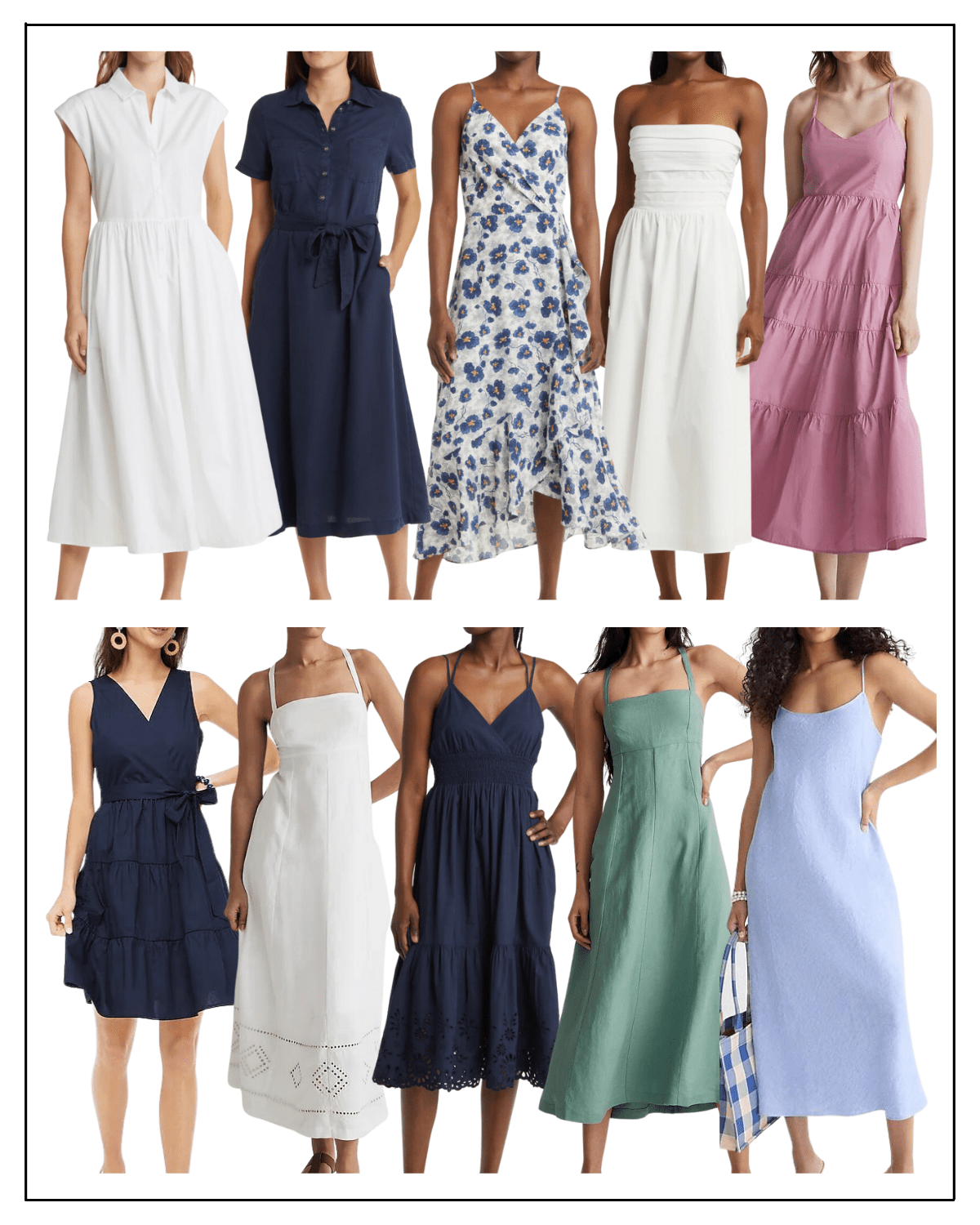 At this point, my summer wardrobe mainly consists of dresses, and it's made putting together summer outfits so much easier in the mornings or if I'm packing for a trip. So I rounded up a few perfect summer dresses, all under $100. From fun and floral vacation dresses to versatile everyday dresses, here are my favorite Summer Dresses Under $100.
Summer Dresses Under $100
Click on any image below to shop now.
More Summer Dresses