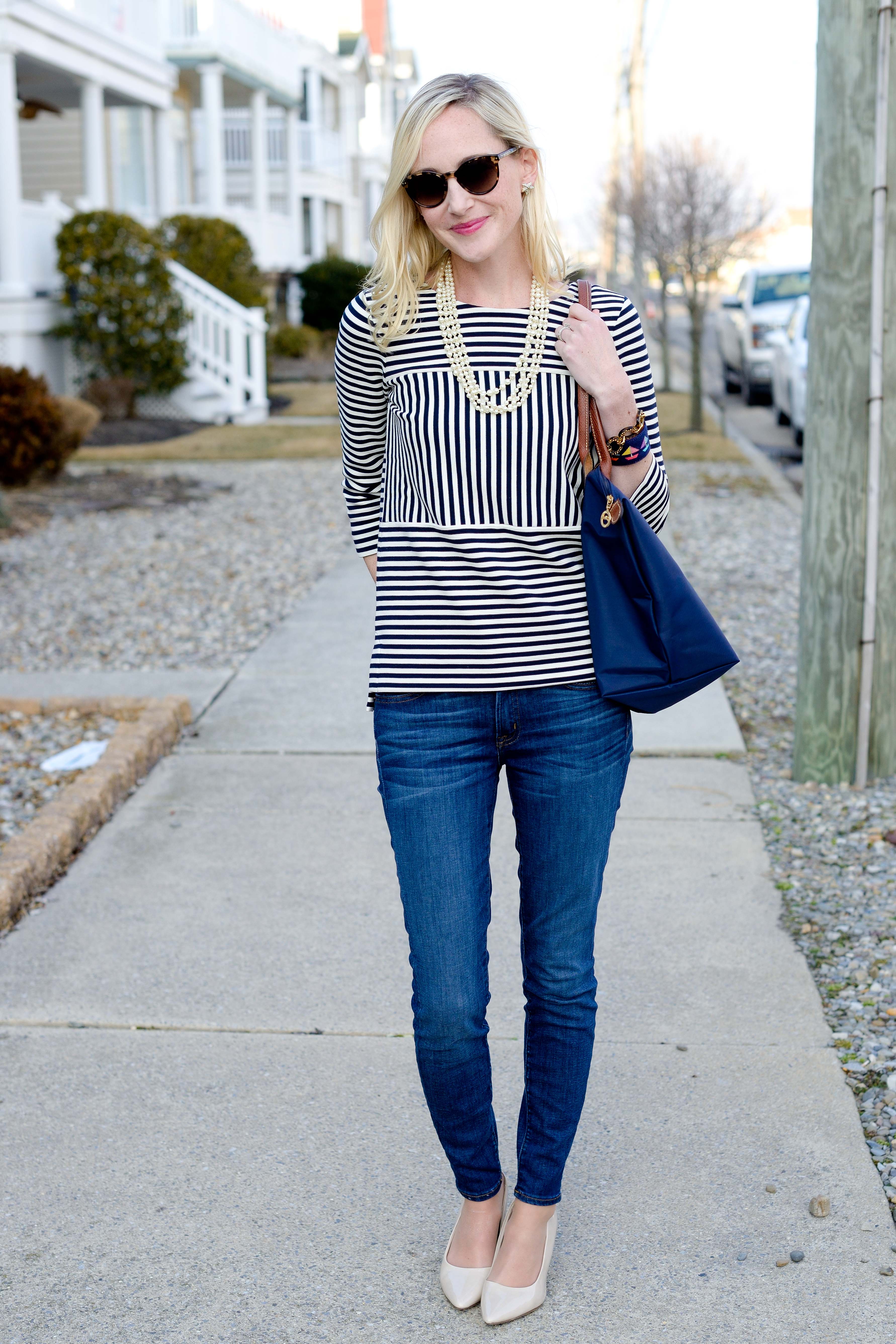 Top: Madewell (Sold out), similar here in green, and here and here (in black and white) / Bag: Longchamp / Scarf: Cuyana (c/o) / Jeans: J.Crew (They also come in railroad stripe, dark resin, white, ecru, black, classic and silver) / Jacket: C.Wonder (Old), newer version here (And take an additional 30 percent off with code "30LOVE") / Bracelets: York Design Co. (c/o) and C.Wonder (Sold out), similar here in gold (On sale! And take an additional 30 percent off with code "30LOVE") / Necklace: J.Crew (Old), newer version here / Pumps: Kenneth Cole / Earrings: J.Crew Factory (Sold out), but loving these Kate Spade starfish earrings! / Sunnies: Kate Spade / Lipstick: Clinique (In "Pudgy Peony") / Watch: Michael Kors, but currently loving this MK watch in hot pink, this one in turquoise, and this one in tortoise shell
Ladies, ladies, ladies. How are you so fabulous? I want to express my deepest gratitude for your incredibly thoughtful comments on yesterday's post. I read each and every one, and they truly made me smile. I think it's clear that I need to come to you whenever I'm having a freakout. Agreed? Perfect. ;) But seriously: I heart you guys.
Yesterday, I noted that I would only talk about things I'm grateful for in my next post. And frankly, I think I owe it to you. This afternoon, my Dad called me on his way from his office in the Financial District to the train. "Well, that was a depressing post today, now wasn't it?!" he laughed. (Background info: we'd already spoken about my troubles during my days off, so he knew I was okay. ;)) So, yeah. Let's get with the happy.
AWESOMENESS:
♠ My bodega guy. This guy is the best. He's from Yemen, and he's the only one in his family living in the United States. He runs this tiny little store around the corner from my school in the Bronx so that he can send money back to his family. I visit him three or four times a week, usually to buy candy. Or Cheez Doodles. Or coffee. He never makes fun of me (even though he should… I typically buy Sour Patch Watermelons or Sour Straws, after all), and he always greets me with a giant smile. If he doesn't have any hot coffee, he insists on brewing a new pot. Just for me.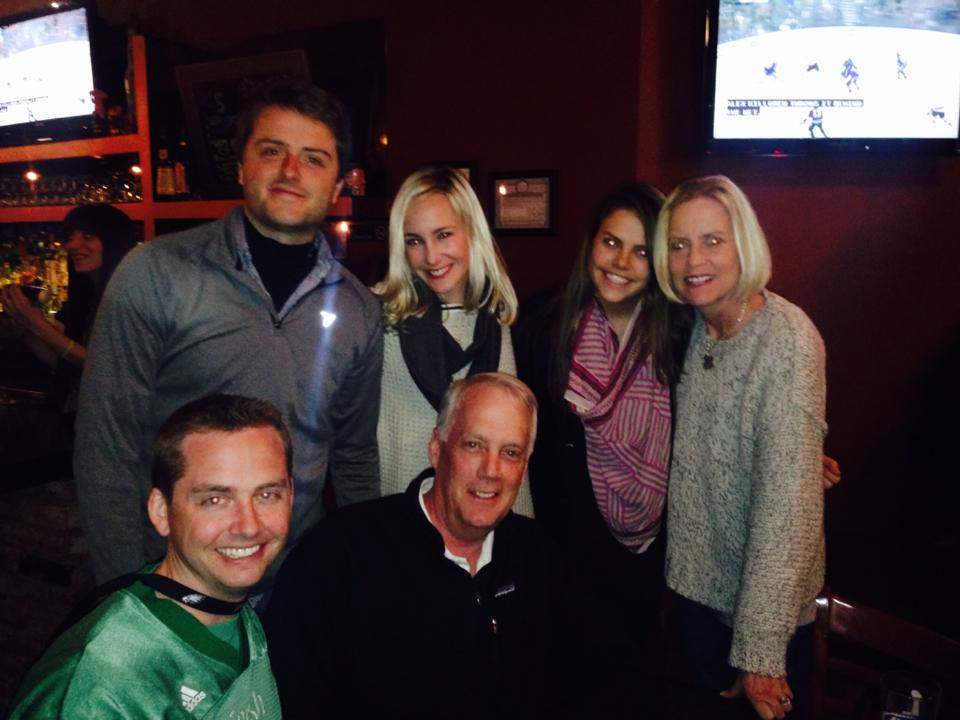 ♠ Get-togethers in the city with my family. This past weekend, I was able to hang out with my brother, who was visiting from Philadelphia, and my aunt, uncle and cousin all at the same bar! Now that my Auntie-M and Uncle Dave live in Manhattan, I seem to get to see everyone–even my immediate family–way more. And I think it's so funny that we're now congregating at bars. Times sure have changed. ;)
♠ Spring break. IT'S COMING. We're headed out to Illinois in our little Prius to stay with my in-laws in their new house (they literally just moved in!), visit my BFF Erica (finally!), and spend time with Mitch's siblings. (And Parker and Cam, my adorable niece and nephew.) We might even spend a night or two in Chicago. I'm pumped!
♠ This video of a dachshund playing with a crab. There's really not much more I can say. Ultimate cuteness.
♠ The school aids who man the hallways. I can't get over these women. First of all, they maintain their composures all day long, and that's a difficult task considering how crazy things can get in those hallways. They are also so, so kind to me. Like, above and beyond–often times knowing how badly I need a little kindness! They're the unsung heroes of my school, and I adore them.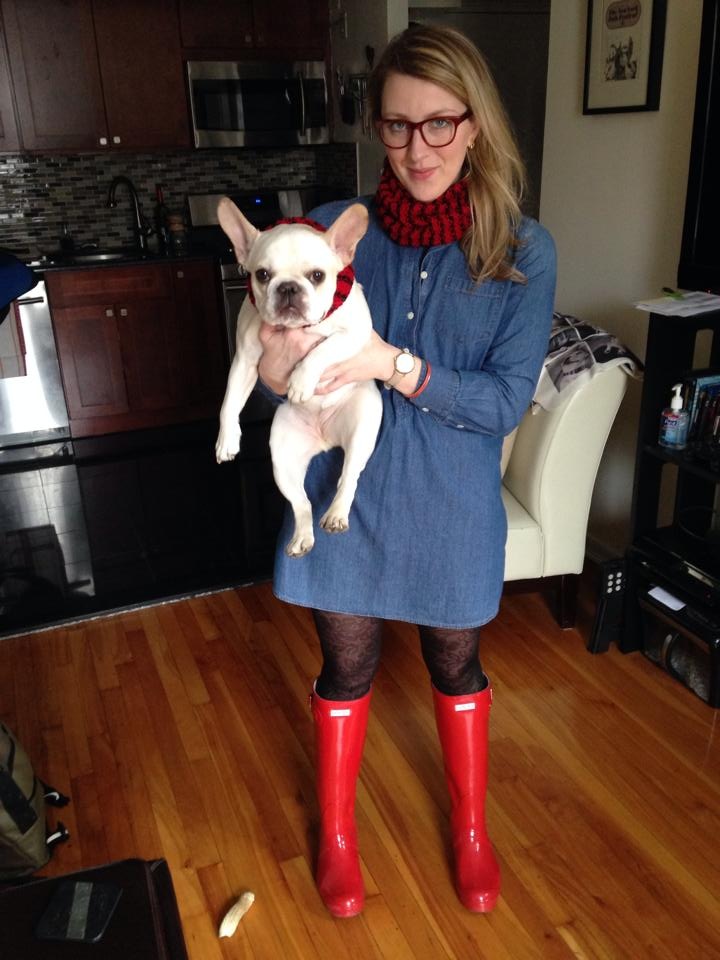 ♠ The fact that my friend Mandi uses her dog, Harriett, to complement her outfit. Follow Harriett on Instagram. Too funny. (#harriettnoir)
♠ Free ice at Rita's because it's the first day of spring. Perhaps it was a bit too cold today for frozen treats today, but we did it anyway.
♠ My cousin's new travel blog. My cousin (and maid of honor), Annie, is living in Rome while working for a company called Bus2Alps. (So cool, right? Super jealous!) Now, I can finally live vicariously through her blog. Check it out. Increds!
♠ Hanging out with blogger gals. Last week, I got together with Jen from Skirt the Rules and Ashley from Impossibly Imperfect at Wine Bar Veloce in Chelsea. I really need to make more time for girls' nights. I mean, Mitch is obviously "bad*ss and wholesome" (I just asked him to describe himself in a couple of words just to see what he'd say, and that was his response), but it's not like he's going to giggle over cocktails with me. Well, sometimes he does, but that typically only happens at 2 a.m. on a Saturday night. On a more serious note, I love Jen and Ashley. They're both down to earth, humble, sweet, and fun!

♠ This song. Is it on the radio?! I mostly commute via subway, so I'm often completely unaware as to what's actually popular. I'm obsessed with it. It reminds me of Tom Petty and Ryan Adams, two of my favorite musicians. I also love that this guy shares a name with one of Santa's reindeer.
All-righty. That's all for me right now. To bed!