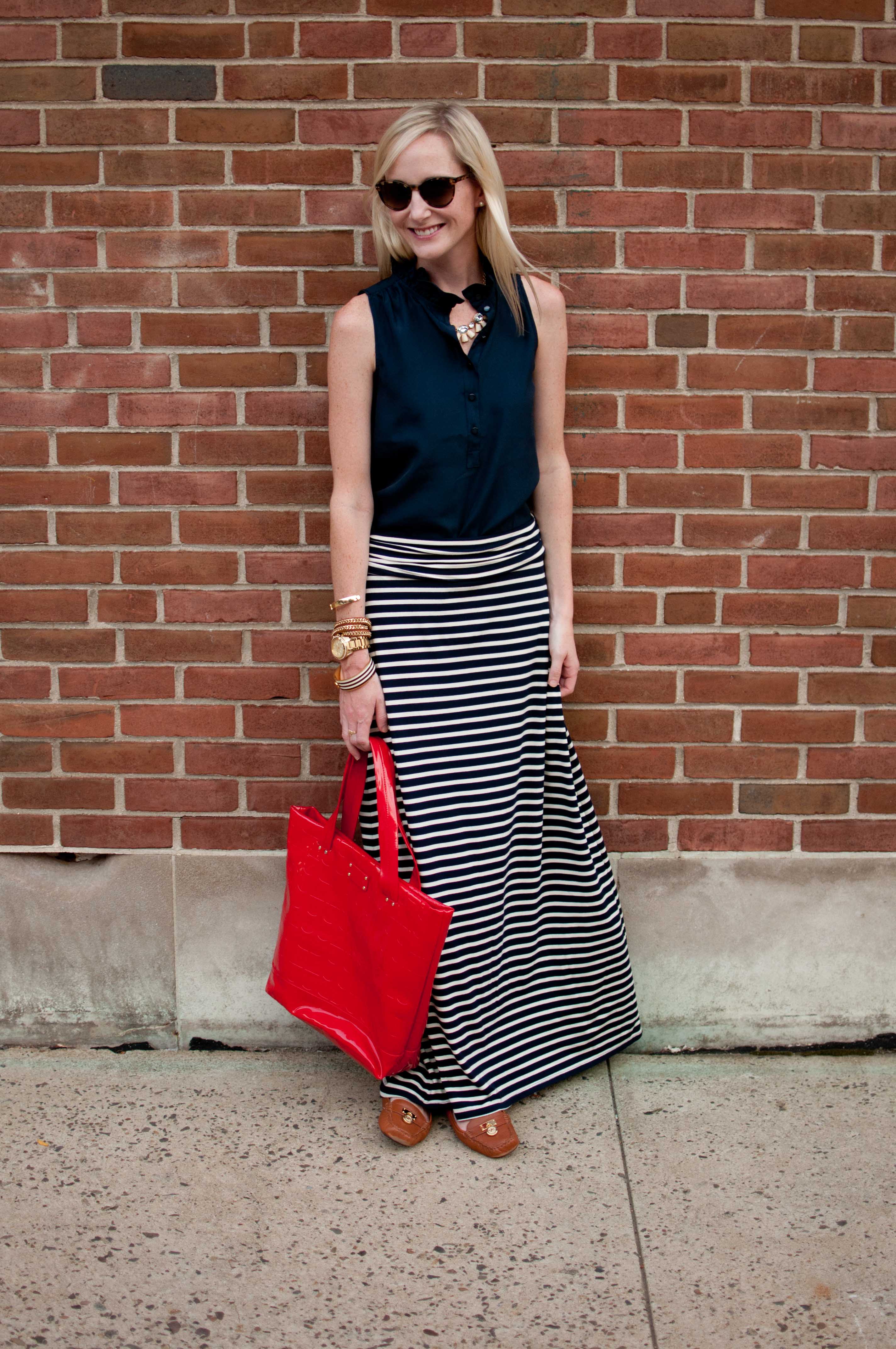 Short post for today, as tonight was "Back to School Night" in the South Bronx. (Jessica, hope you had an amazing time at the Express Grand Opening event in Midtown! Wish I could have been there! Congrats, girl!)
Skirt: J.Crew / Top: J.Crew Factory (It's back!), also available in pink, ivory and polka dot / Necklace: c/o RD Style (Check out a great collection on Amazon and Piperlime!) / Bag: Kate Spade (Sold out. Thanks, Sammy! xoxo), new version here! So cute. / Bracelets: c/o Henri Bendel, similar here and here; C.Wonder (Sold out), similar here and here; and Tasha / Watch: Michael Kors / Loafers: Michael Kors (Old), similar here / Earrings: J.Crew, less expensive version here / Sunnies: Kate Spade (available here via eBay)
I wore this on Monday, when I really, really wanted to be comfy. I don't know about you, but I struggle quite a bit on Monday mornings when it comes to fashion everything. But this skirt is magic. It's sophisticated and stylish, but it feels like you're wearing pajamas. Go get one. It'll change your life.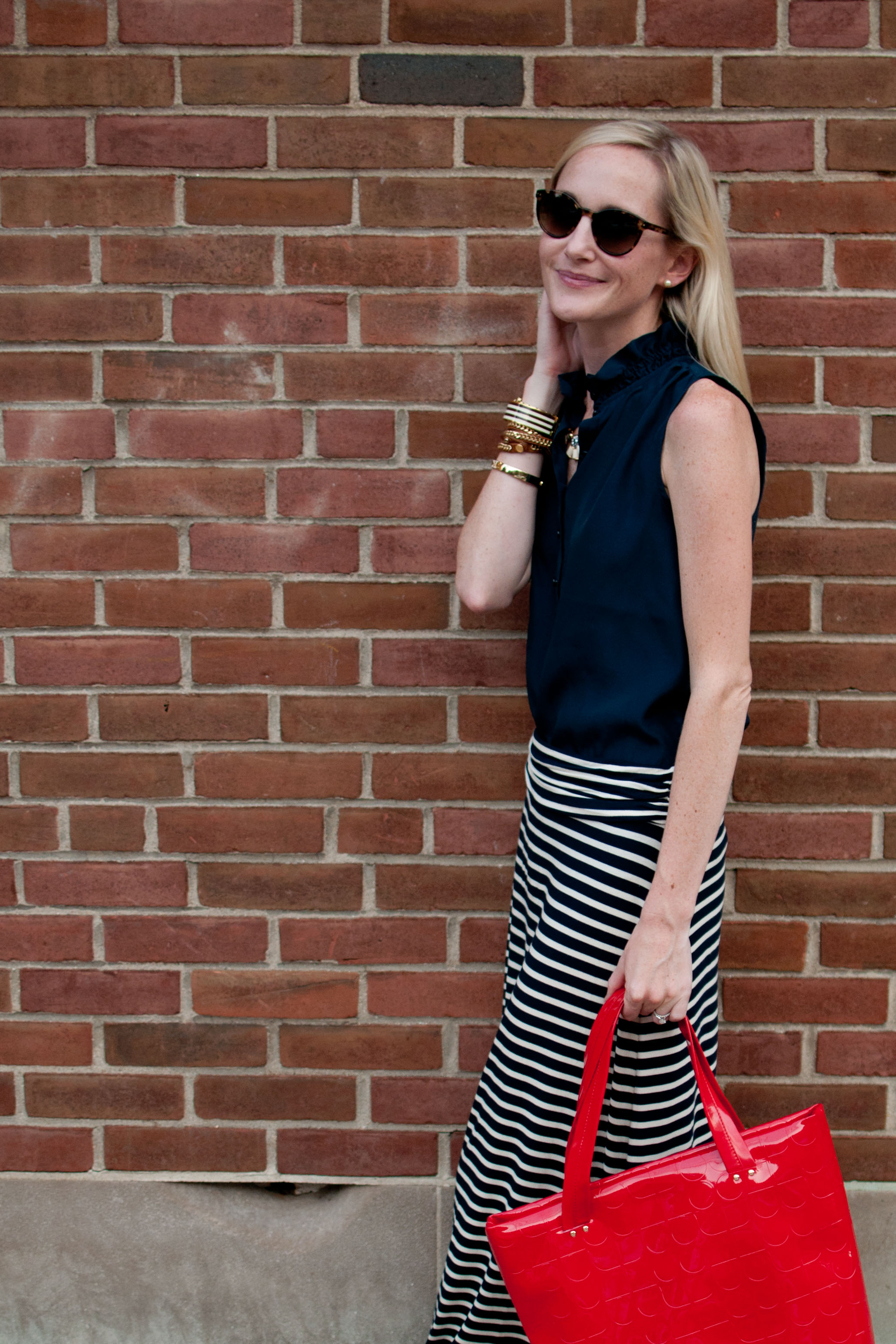 Auntie-M and Annie, hope today's sale went wonderfully! (My aunt and uncle–and cousin/Maid of Honor–are moving from Jersey to Manhattan, and I could not be more excited.) Love you so much! Wish I could have been there! xoxo
Also, a note about the sunglasses, which I wear every day. I do, contrary to popular belief, have another pair. ;) But I swear to goodness that I have crooked ears, and these are the only sunnies that don't annoy the heck out of me. (Ever have a pair in which one lens touched your cheek when you smiled?! Terrible!) So you guys are just stuck with these until I find another pair that doesn't drive me nuts. Okay. Over and out.