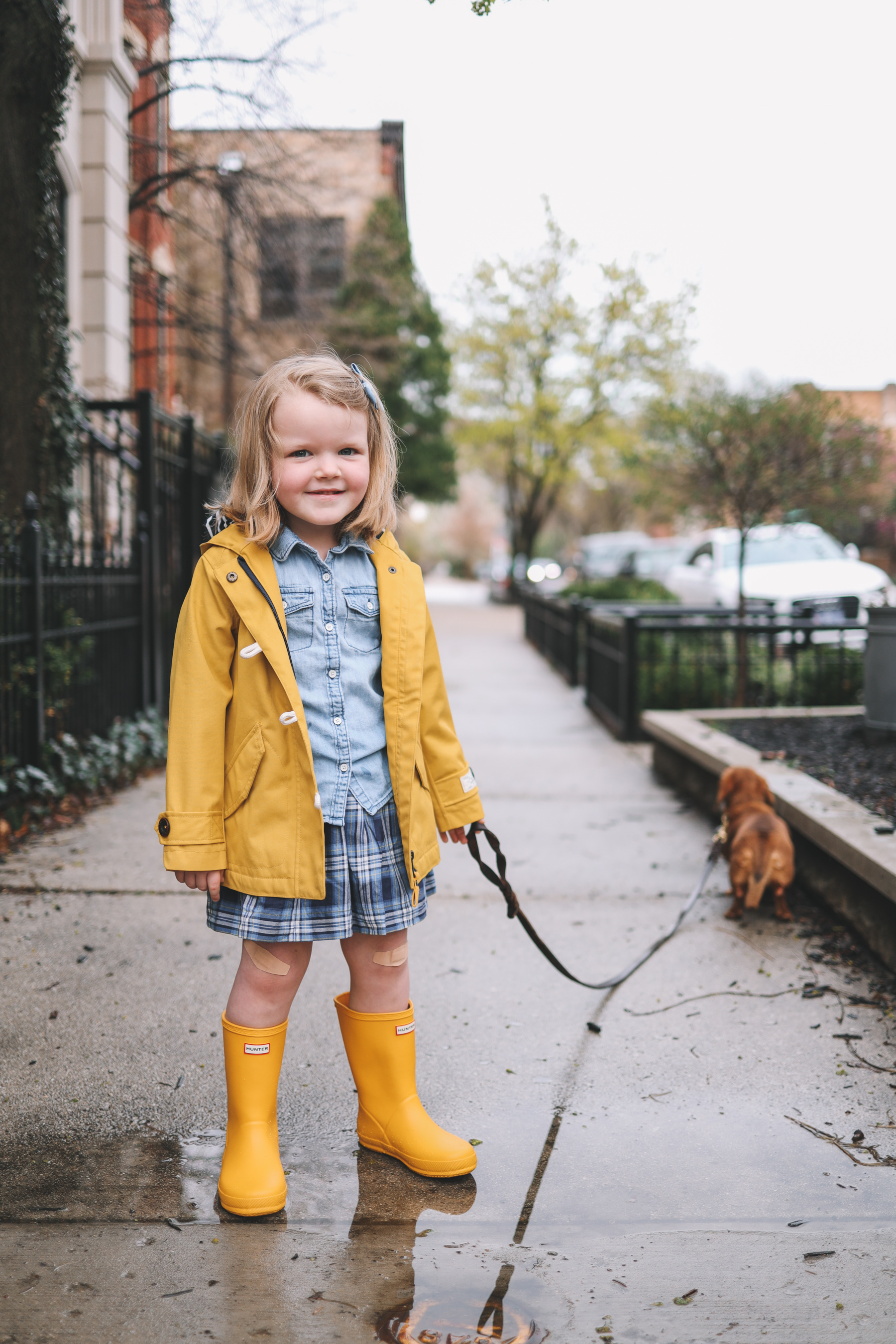 Emma's Raincoat (Women's version here.) / Lucy's Raincoat / Hunter Boots (Women's version here.) / Plaid Skirts / Chambray Shirts / Nexcare Duo
CAN YOU EVEN?
I took these photos for an Instagram collaboration but wanted to share them here as well because the girls' rainy day getups kill me. They're so sentimental for me, too!
Lucy is wearing Emma's old toddler Hunters and rain coat—which bring back wonderful memories over in west Lincoln Park where we started our family. I remember Emma running down the sidewalk in her yellow boots yelling, "Beale! BEALE!" (What she called Noodle as a toddler. Still unclear as to why.) The photo of her with her hood up in this blog post is one of my favorites of all time, and these photos!
Anyway, Lucy's gear will soon be passed down to Jess and Neal's daughter. And more wonderful memories will be made in them! 💛
Shop the post:
Emma's Raincoat (Women's version here.) / Lucy's Raincoat / Hunter Boots (Women's version here.) / Plaid Skirts / Chambray Shirts / Nexcare Duo