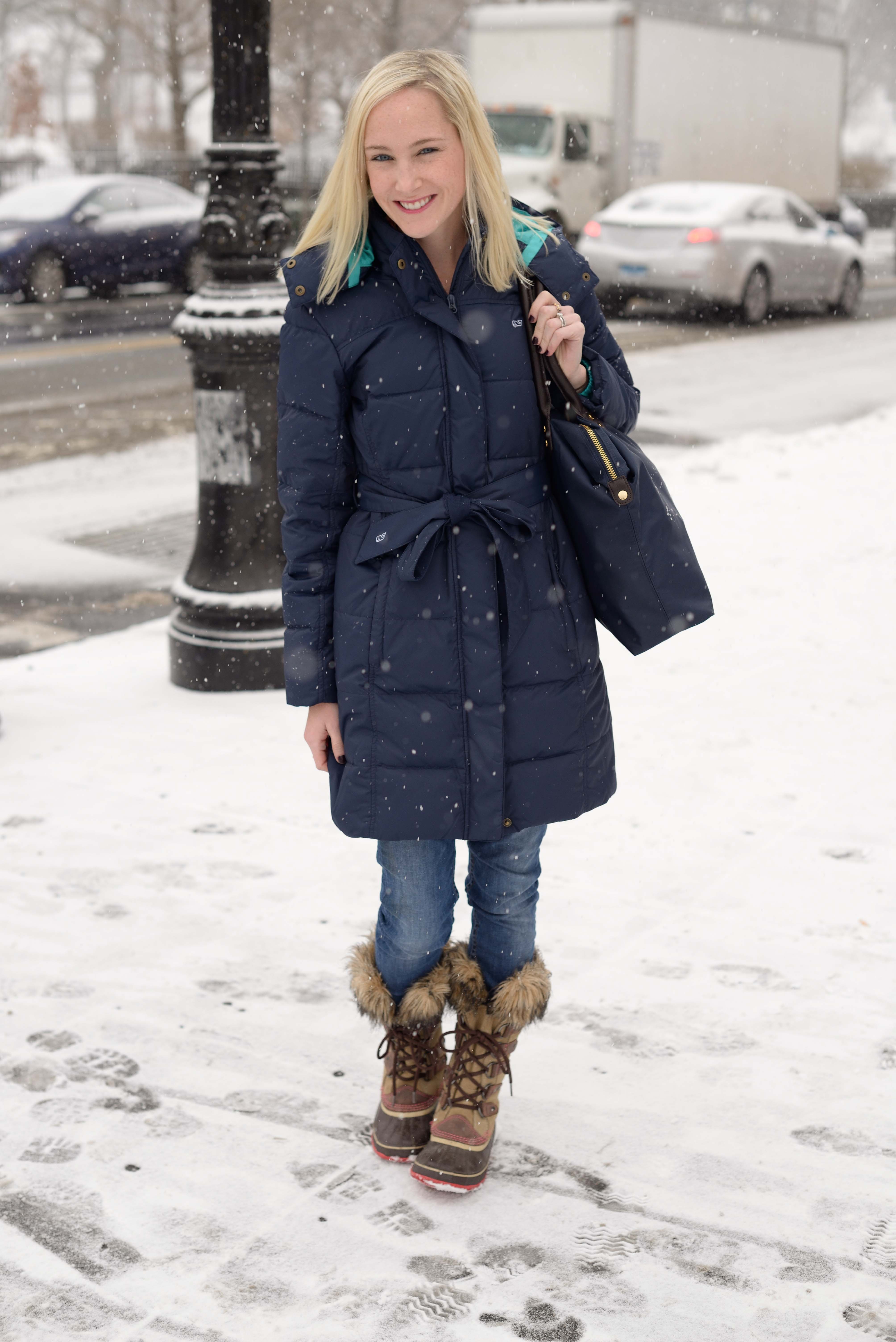 Oh my god. It's official: I am going to die. Haha. (More on that in a moment.)
Last night, I met Meghan of Everyday Fashion and Finance and Renee of Style with a Story for the first time! We'd been chatting via social media since February when we all started our blogs, so getting together in person was long overdue. ;) The stars finally aligned this week when Meghan flew into New York City for an accounting conference. (Poor girl, hehe.)
Puffer coat: Vineyard Vines (So warm! Just as warm as my North Face. I swear. And it's on sale! And free shipping with code "SANTA13.") / Jeans: Hudson / Bag: C.Wonder, also available in the mini version, mini leopard version and oversized herringbone version / Boots: Sorel — Lovin' them in gray! (Warmest boots ever. If you suffer from chronically cold toes, these are the boots for you! Go a half size down.)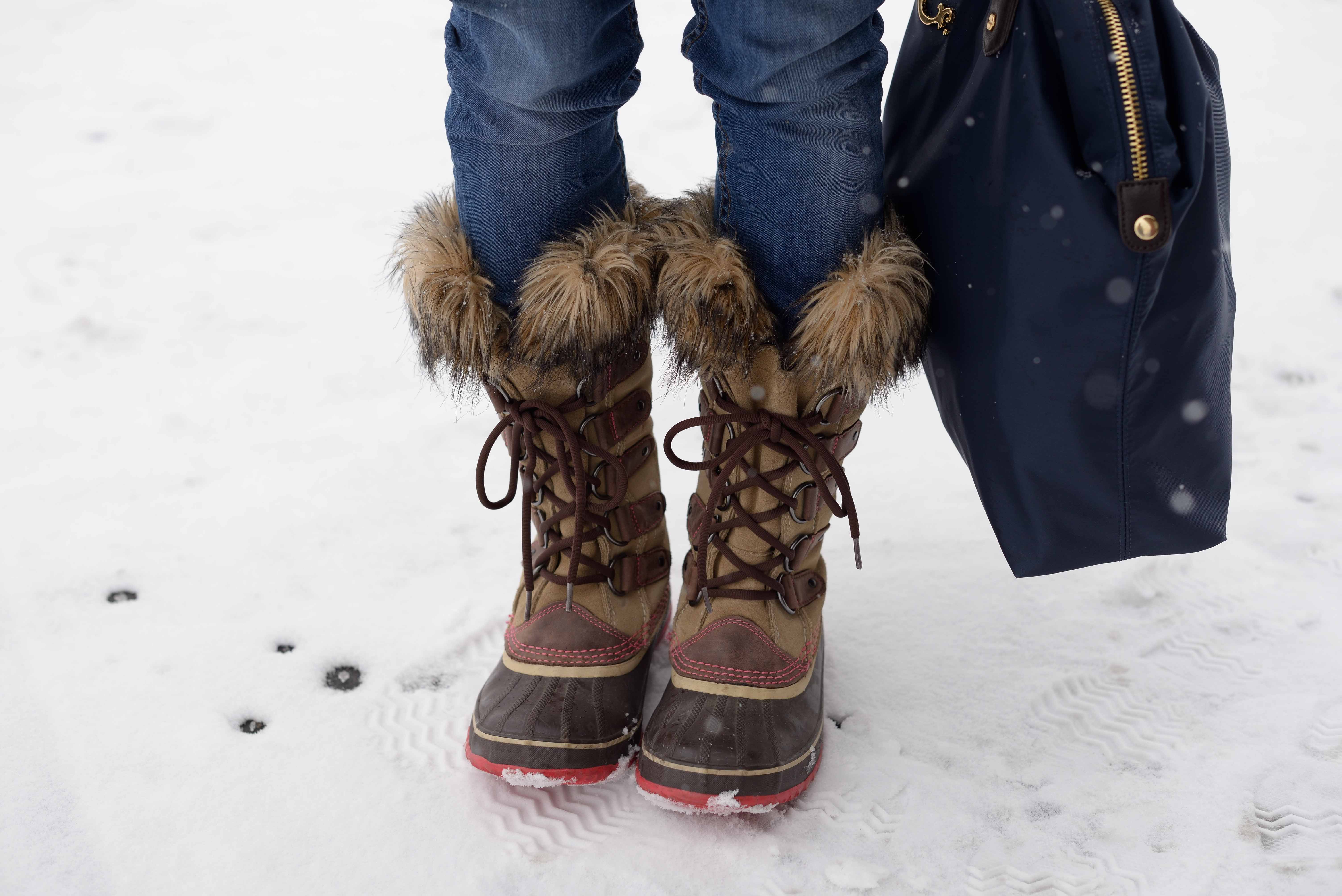 It's funny–I always get a little nervous when I'm about to meet fellow bloggers face-to-face for the first time. I can't help but think that while we get along well online–that sounds incredibly dorky–we might not be compatible in "real life." Even funnier is that I get kind of starstruck around them. Meeting someone you've followed for a while is such a surreal experience, you know? Of course, all the bloggers I've met in person have been amazingly sweet and I've genuinely enjoyed their company, so all of this just further confirms that I'm a lunatic. ;)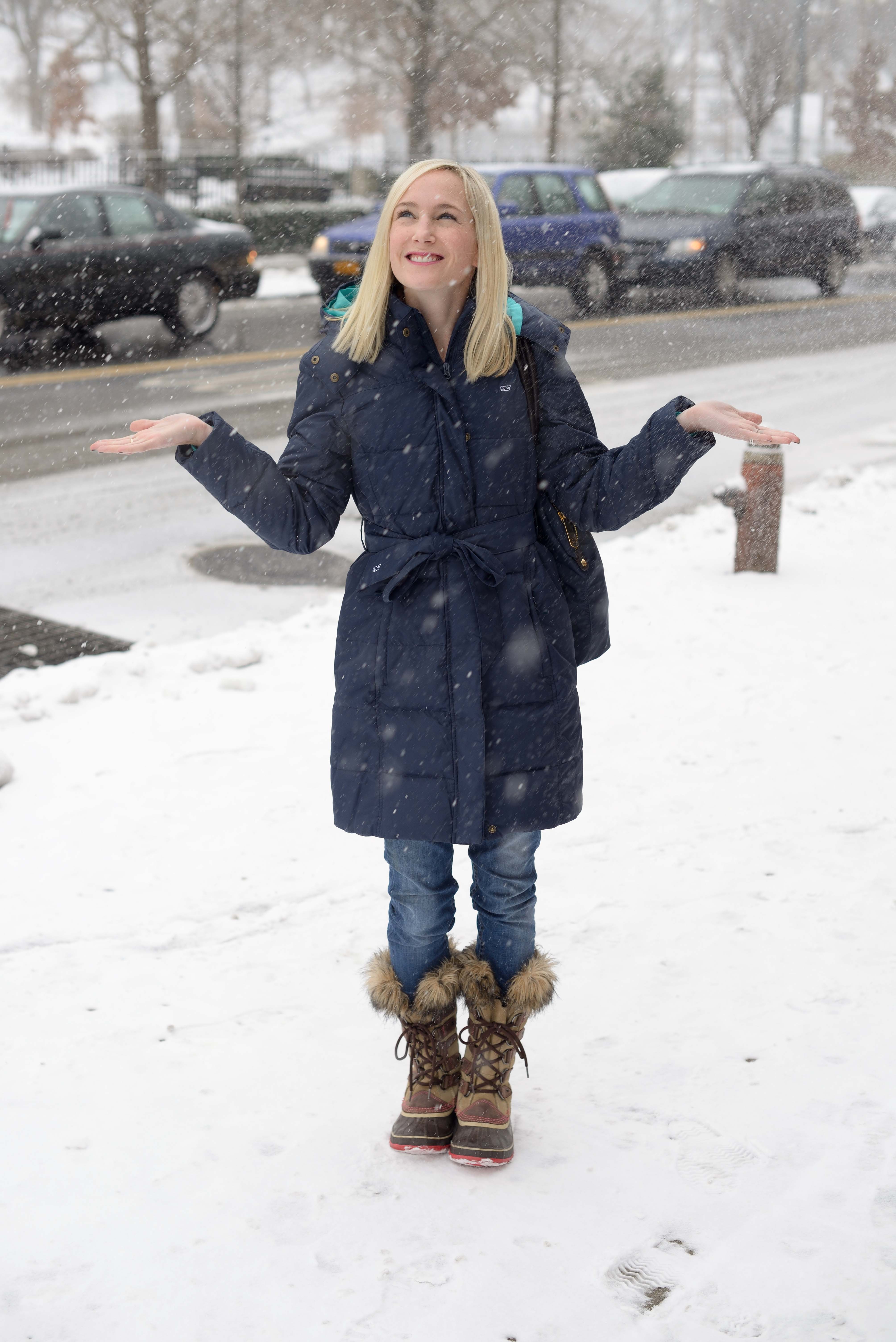 Anyway, the girls and I met at the Park Avenue Tavern–an easy location as it was close to Meghan's hotel, and a couple blocks south of Grand Central Station, where Renee's train got in. And of course we had the most wonderful time! It really felt like we'd known each other for years. We have so much in common. I know I say it all the time, but I love the blogger community, and I'm so thankful for the friendships that have come out of it. :)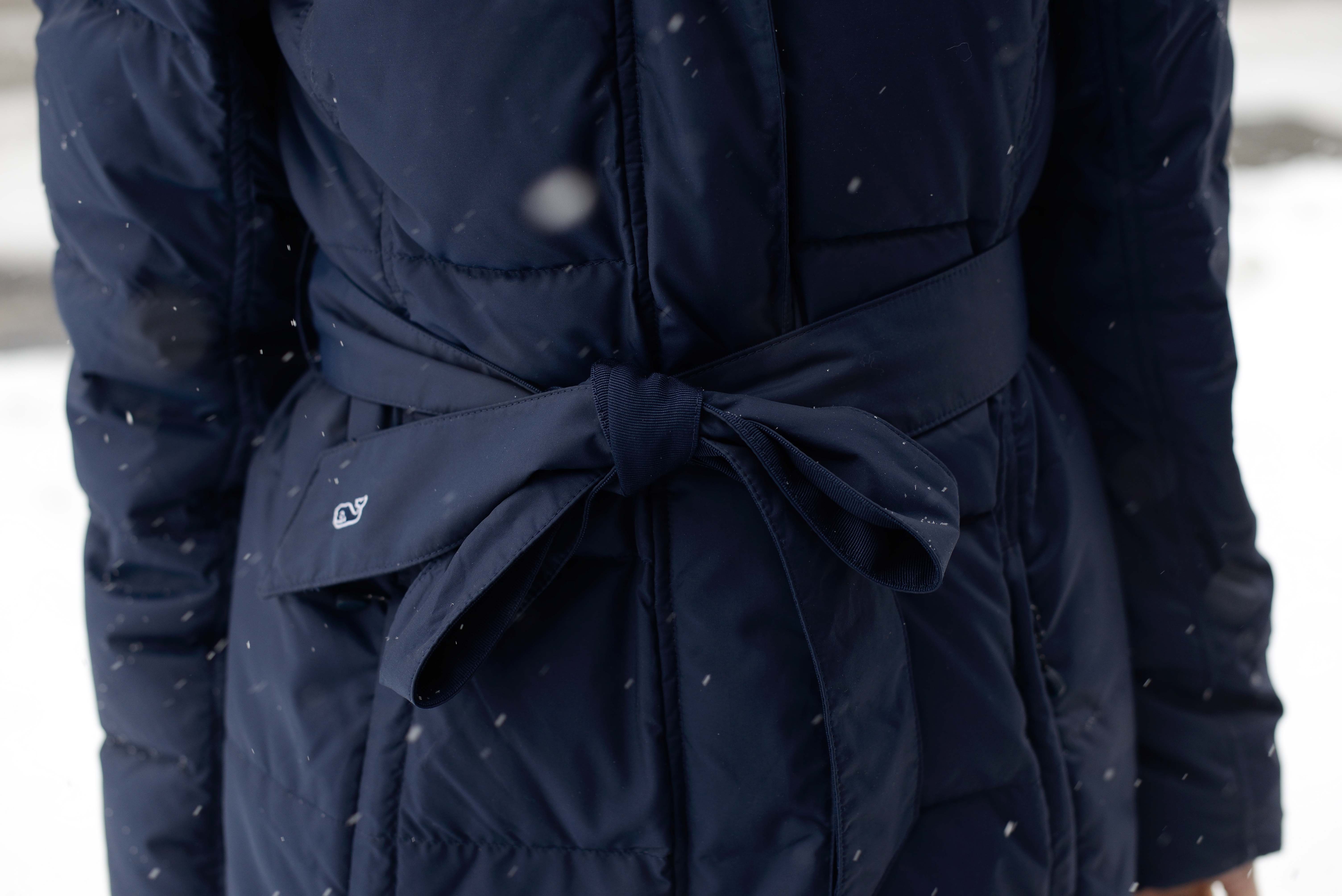 After appetizers and a few "coffees," Meghan and I walked a few blocks down to attend a Mad Men-themed party thrown by Olivia of Corporate Catwalk, Dana of Wearing Pearls, Fallon of Sage + Sparkle, and Christine of Petite Hues. We were a little late (actually, way late… I blame the "coffees"), but when we finally got there, we had so much fun! Man. There's nothing like hanging out with down-to-earth fashion-obsessed girls, right? I feel like they're hard to find. ;) It was really great seeing Shira of A Sequin Love Affair and Rebecca of Preppy Panache, and I loved meeting Jackie of York Avenue! I can't thank the hosts enough for having us! (I had so much fun that I completely forgot to take out my camera and take photos. Great job, Kelly. Way to lug the thing around the city all day for nothing!)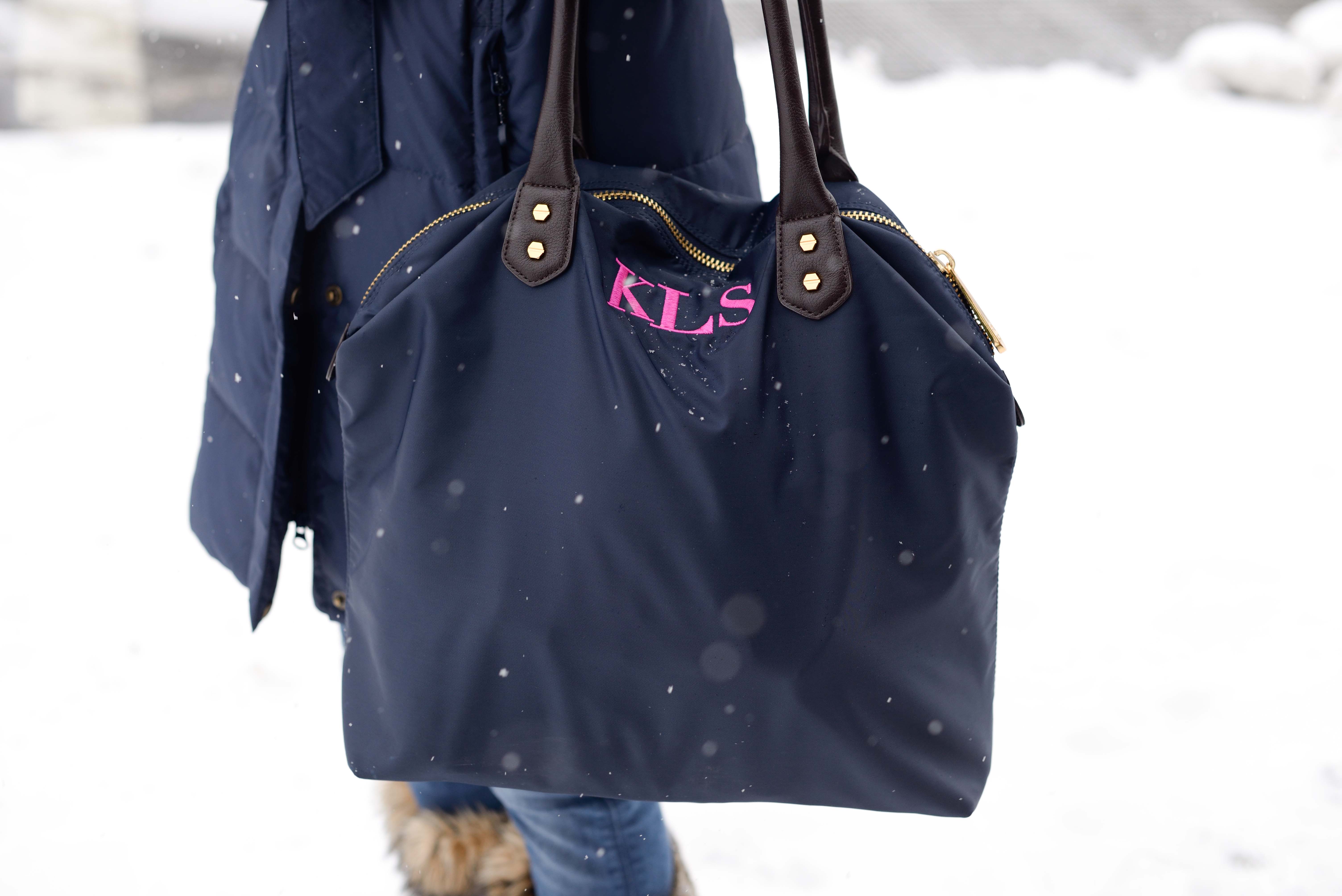 Before I knew it, it was 11:30 p.m. and I had yet to leave. It was a late night to say the least. Sure, I feel like I'm dying today. But it was worth it. ;) Thanks for a fun night, blogger gals. I love hanging out with you!
And with that, I'll save the freshman year of college discussion for tomorrow, and leave you with lyrics from the song I'm currently listening to. Because I'm feeling introspective today.
…I wish that we were stumbling fast
Down on Irving and 14th Street…
Reminder: I've teamed up with Personal Couture Boutique–an adorable Alabama-based shop that carries the most fabulous pieces, including those by designers Britt Ryan, Addison, Annie Griffin, and Sylvia Benson–to bring snowed-in Kelly in the City readers a fun giveaway! Enter below to win the Sylvia Benson necklace featured in these photos!