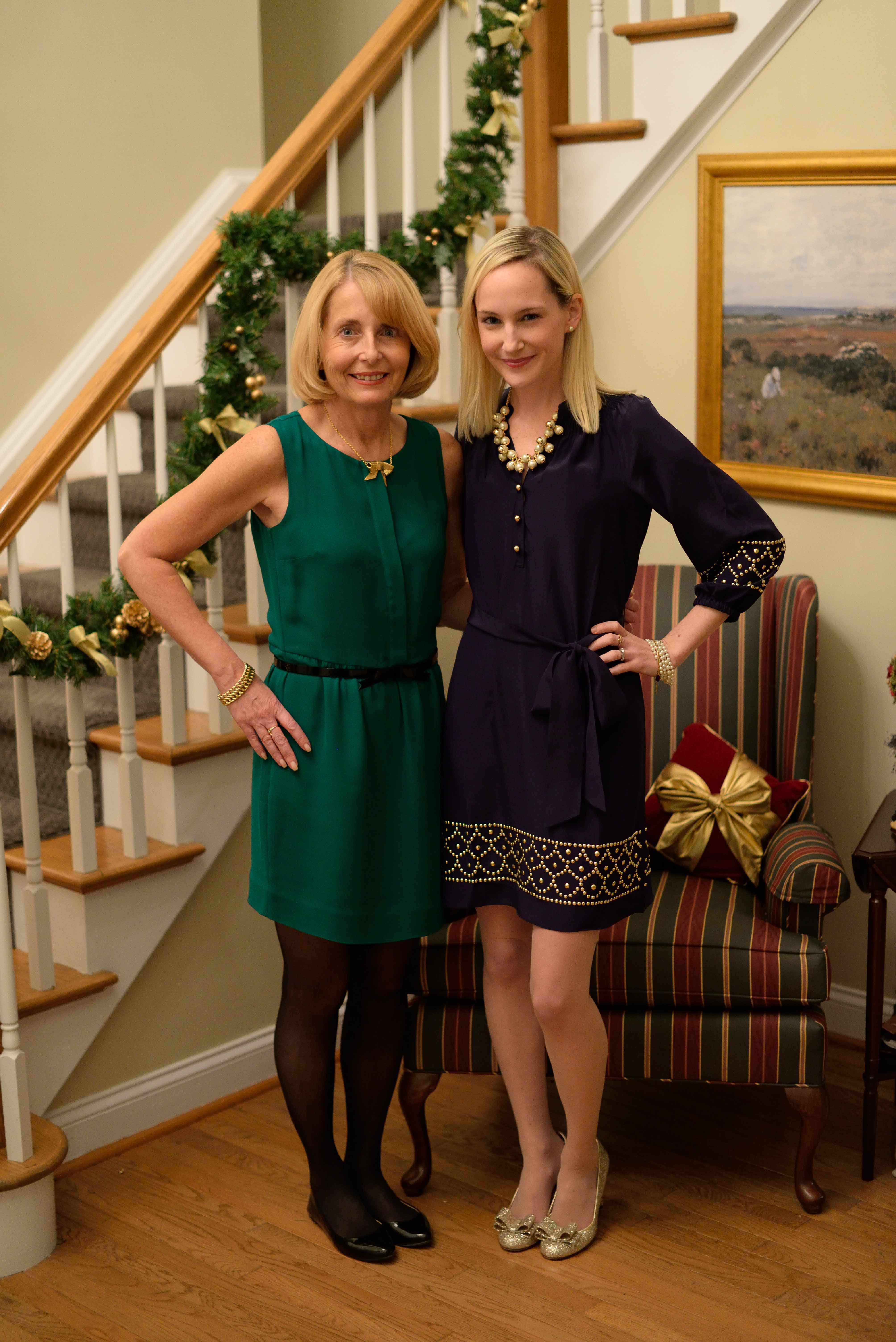 Anyone else stay up super late on Sunday nights in an effort to hold on to the weekend for as long as possible? Ugh. Major case of the Sunday night blues right now. But only five more days until Christmas break! I can do this.
Dress: Lilly Pulitzer, and loving this similar Lilly dress! And this colorful one! / Pumps: Kate Spade (These were my shoes for my rehearsal dinner this past summer, and I plan on wearing them to every celebratory event this year! ;)) / Necklace: J.Crew* / Bracelets: J.Crew* and Julie Vos via Tuckernuck (c/o) / Earrings: J.Crew, cheaper version here / Lipstick: Clinique (in "Pudgy Peony.")
*Take 30 percent off–and get free shipping today only–with code "GIFTNOW"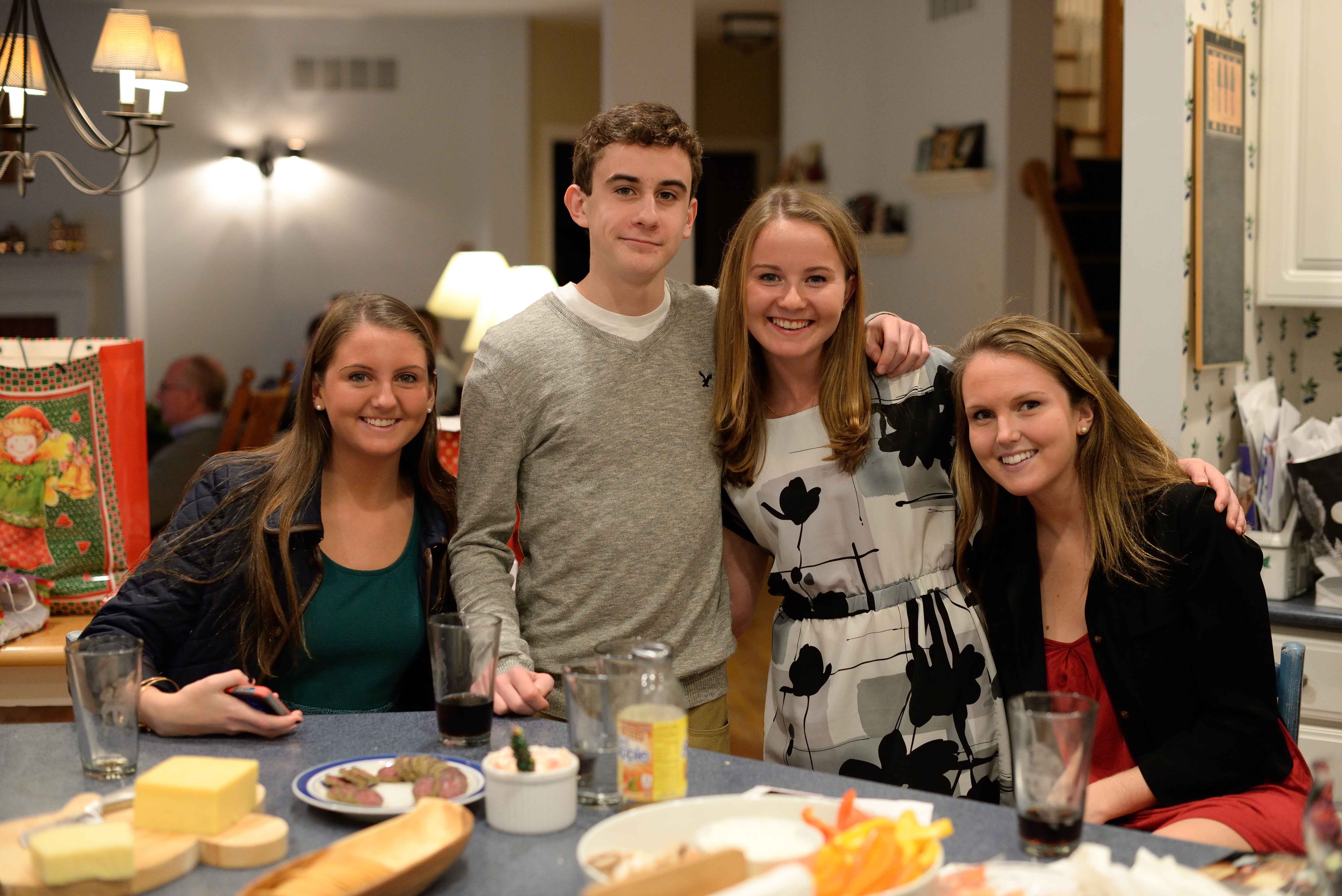 Tonight was the annual Christmas party for my dad's side of the family. Normally it's held on Long Island, where most of my family is from, but this year, we had it at my parents' house in Bucks County. Everyone–minus my twin cousins who are currently studying abroad in Europe (so jealous!)–made the trek. (You guys are wonderful. Seriously.)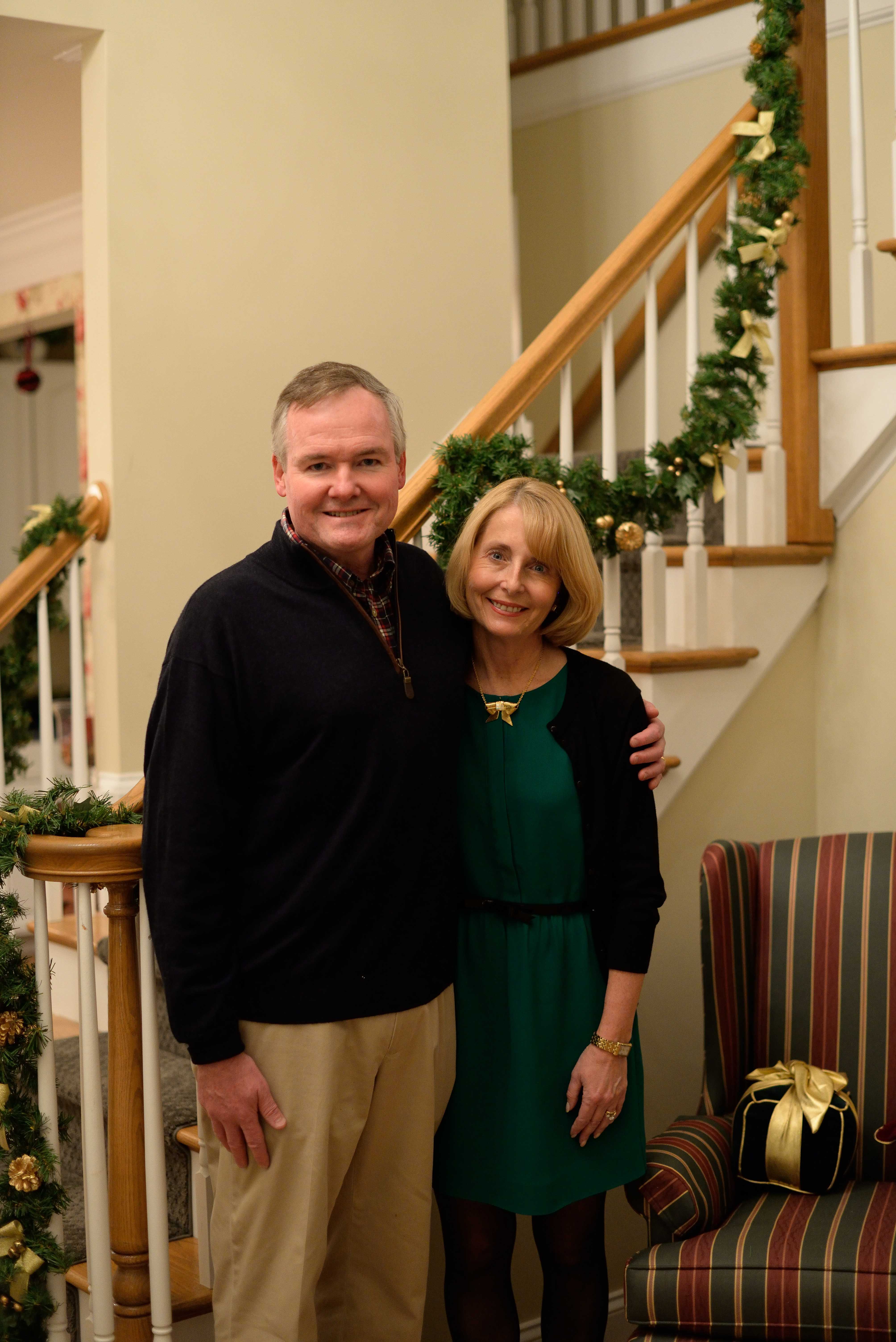 My mom did an amazing job with the event. She decked out the house in Christmas decorations, and the food–from the salmon and homemade macaroni and cheese to the pies and cakes–was absolutely delicious! Over dinner, I caught up with two of my cousins, Cassidy and Olivia. They're both freshmen in college, and both just finished up their first semesters. Cassidy plays soccer for her school, and Olivia competes on her school's gymnastics team. (Shout-out to the William & Mary Tribe Gymnastics Team! Go Griffins!) Impressive, right? I really don't know how they do it. There's no way I could have handled being an athlete in college! While they both had adjustment periods, they're now really enjoying themselves at school, and I'm so happy for them.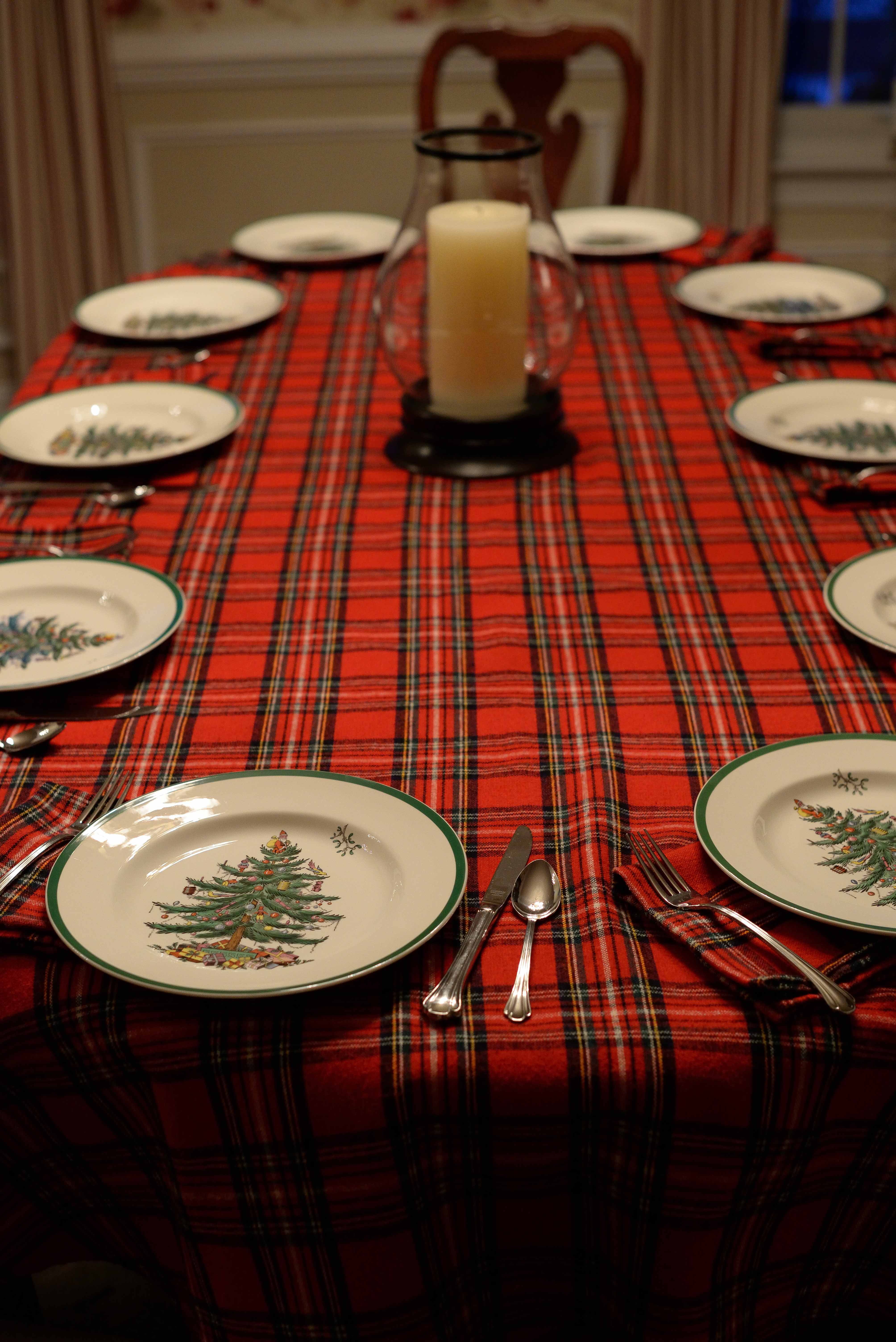 Talking to them really brought me back to my freshman year of college. I loved my experience at Fairfield, but truthfully, I struggled through my freshman year. I was homesick, missed my friends and family, and had a nightmare of a roommate. But let's put this topic off until tomorrow. It's 12:30 p.m., and I probably should get at least a little sleep before I set off for the Bronx in the morning. ;) But let's get the conversation going. What was your freshman year in college like?