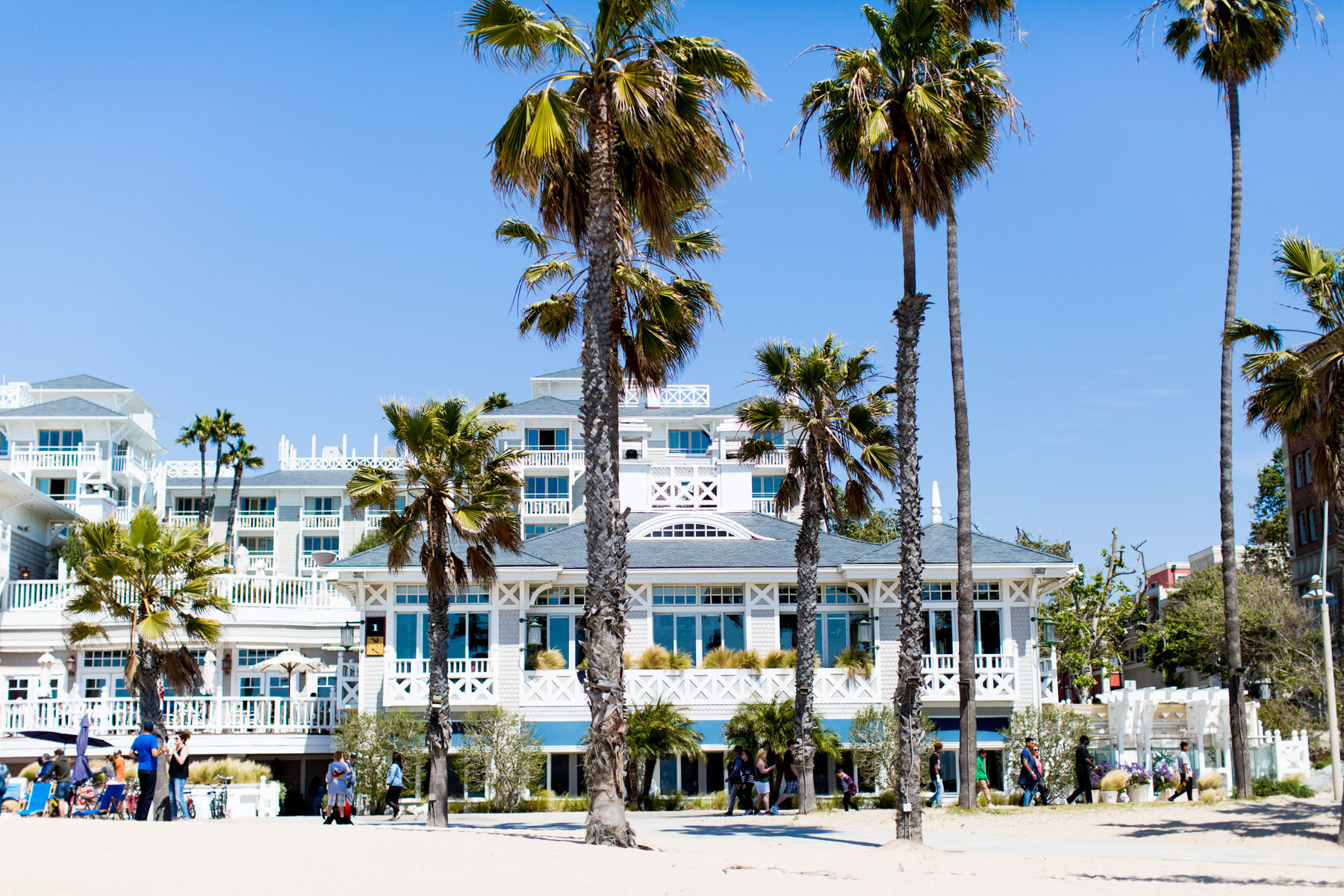 Hydrangea Top c/o (Also have my eye on this one, this one and this one!) / Favorite White Skinny Jeans (But also obsessed with these! They fit just as well yet are slightly less expensive. I should note that I did need to go down a half size.) / Woven Tote c/o (Now comes in blue, too! And THIS ONE?!) / Stacked Heel Scalloped Sandals (More affordable style here. Also available here and here) / Replacement Sunglasses (FINALLY!) / Striped Barbour c/o (25 percent off most outerwear today with code "RAINRAIN"!)
Without a doubt, this was my absolute favorite restaurant we visited while in California.
Also, take note: Pretty much any time you see a California post, you should know I'm desperate and really tired. The Sleep Regression is real, guys. Just barely hanging on, haha!
We actually ate at Coast, one of the the three restaurants in Shutters on the Beach in Santa Monica, and the food and setting were incredible. Half of the restaurant is indoors, but it's beautifully bright and cheery with headboard and shiplap everywhere. The other half is outside on a private patio, which is where we ate. LOVED it. It was the real life version of Summer House. (Honestly, couldn't stop thinking about that the entire time!.)
We walked there from Venice, which is why you'll see a few photos from the Venice pier below. (GUESS WHAT?! My striped Barbour is 25 percent off today, as are a ton of great outerwear options. Just use code "RAINRAIN.") But it was so worth the long walk. We met so many great people while eating there, including some Chicagoans, a few producers (ummm?!) and an actor. And as I mentioned, we were so impressed by the food. And the service. And the atmosphere. Calling all Preps the next time you're in the Los Angeles region: this place is for you! ;)
Anyway, a couple of quick notes about what I wore:

Striped Barbour: First of all, it's 25 percent off today with code "RAINRAIN"! (This applies to most outerwear.) Secondly, I couldn't have survived LA without it. We were constantly out on the water, and as everyone knows, it's always considerably chillier there. Thank goodness I had it! I kept it under the stroller and broke it out constantly, even though it never rained while we were there. ;) Such a great windbreaker, too! Note: this yellow raincoat, this other yellow rain coat, and the Trevose jacket–in red and blue–are eligible for the 25 percent off! Remember: use code "RAINRAIN."

Hydrangea Top: It was love at first sight when I saw this little number. I adore the detailing on the sleeves and middle, and it hangs amazingly well. Just perfect for the massive sandwich I inhaled! These days, I'm all about the statement tops, as they allow me to wear jeans and stay warm yet also look polished and put together. :) See some of my other faves above.
Favorite White Skinny Jeans: Here we go again. Kelly is talking about how much she loves these jeans for the millionth time. ;) But really: I must have tried on 15 pairs of designer jeans over the last week (what?! I was bored without Mitch!) and I swear nothing compares. Okay, except this pair, which is a little less expensive. (Note: size down, despite what the reviews say.)

Woven Tote: I'm sure you've noticed how frequently I carry this thing, but it holds so much and it's great for spring, as the little tassel is removable and I can attach scarves and other charms to it whenever I want to change up the look. It's my go-to these days! Also love that it now comes in blue, and BAH! I love this tote.
Stacked Heel Scalloped Sandals: I finally pulled the trigger on these a few months back, and I'm so glad I did. I've been getting so much wear out of 'em, and I plan on wearing them to all my weddings this summer and fall! If you're looking for a more reasonable price point, this pair is crazy close, and I dare say are more comfy, too. Mine are also available here and here in different colors, though.
Replacement Sunglasses: We've waited five long years, ladies and gentlemen. The time has come!
This was probably one of my most rushed and poorly written posts of all time, but I estimate that I'm off to rock my Little Lady back to sleep in about 10 minutes, which is always going to take precedence. ;) Think positive thoughts for us!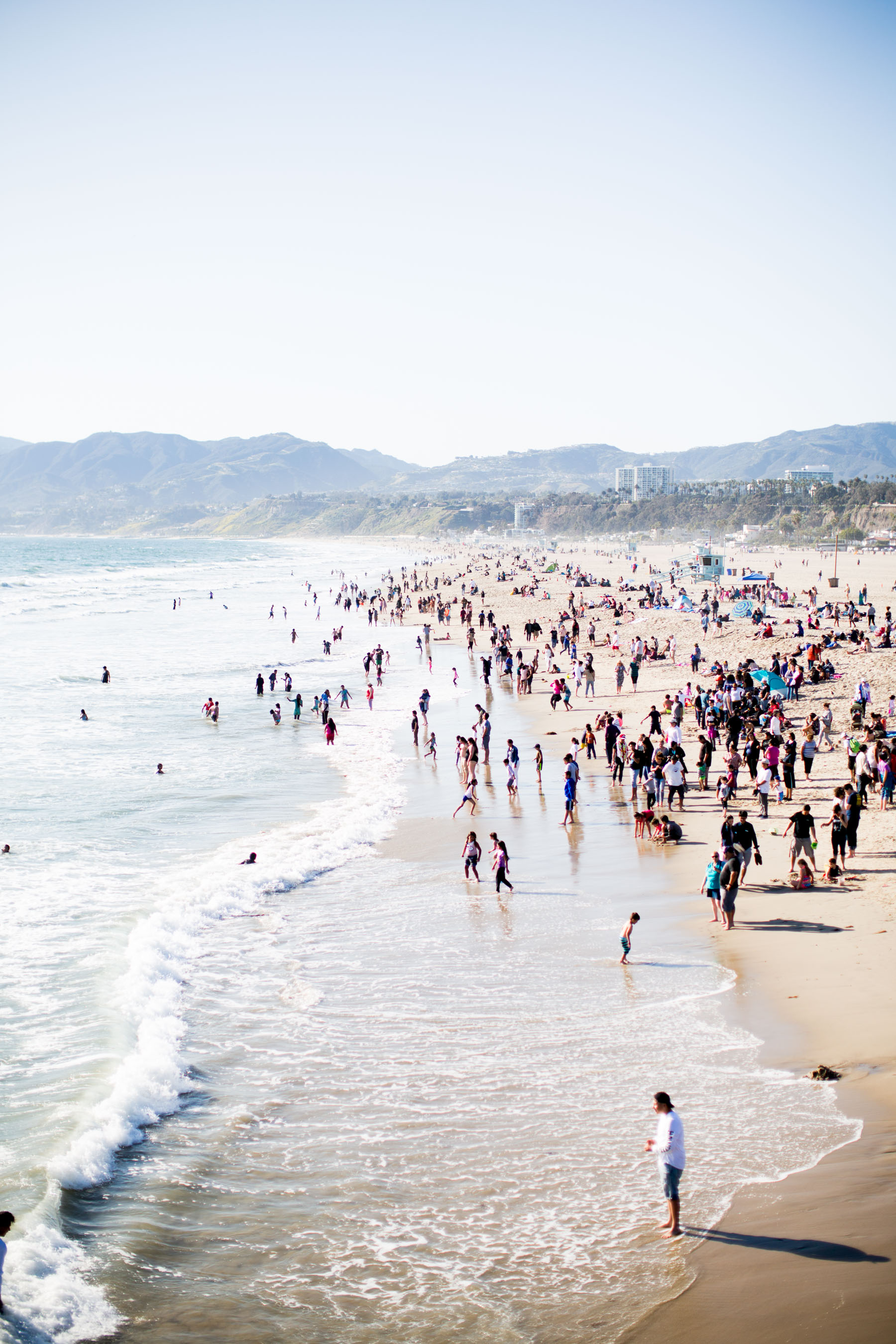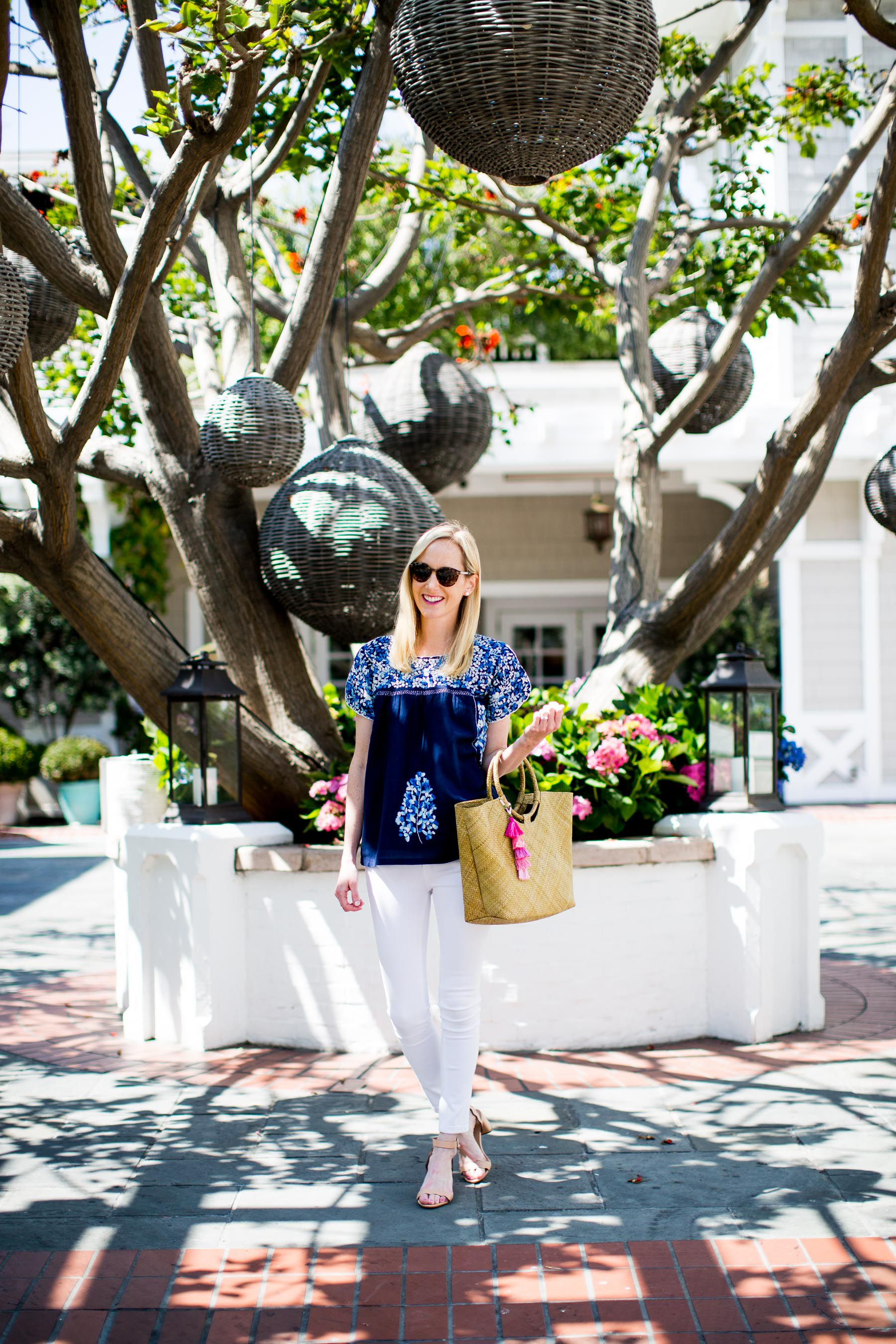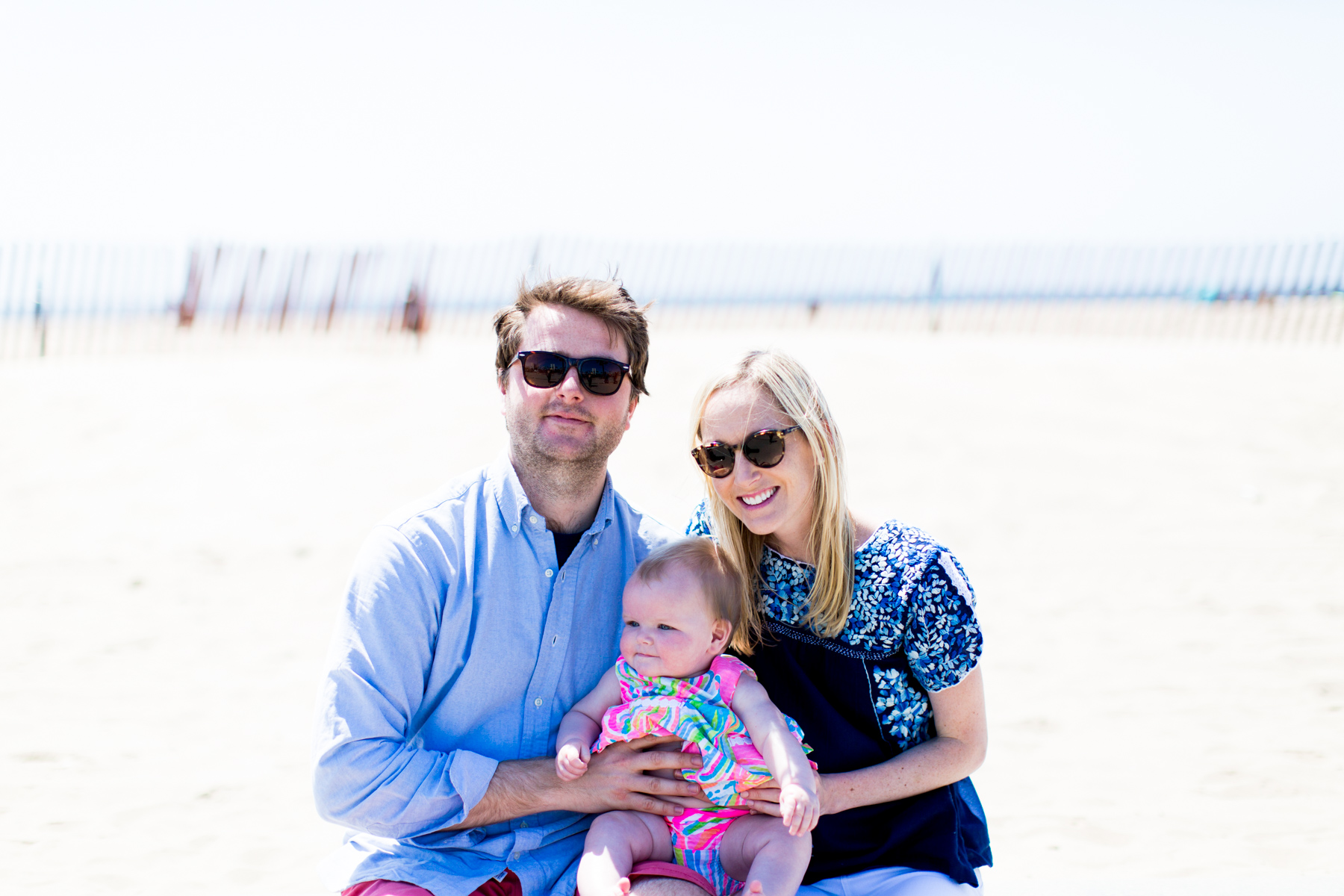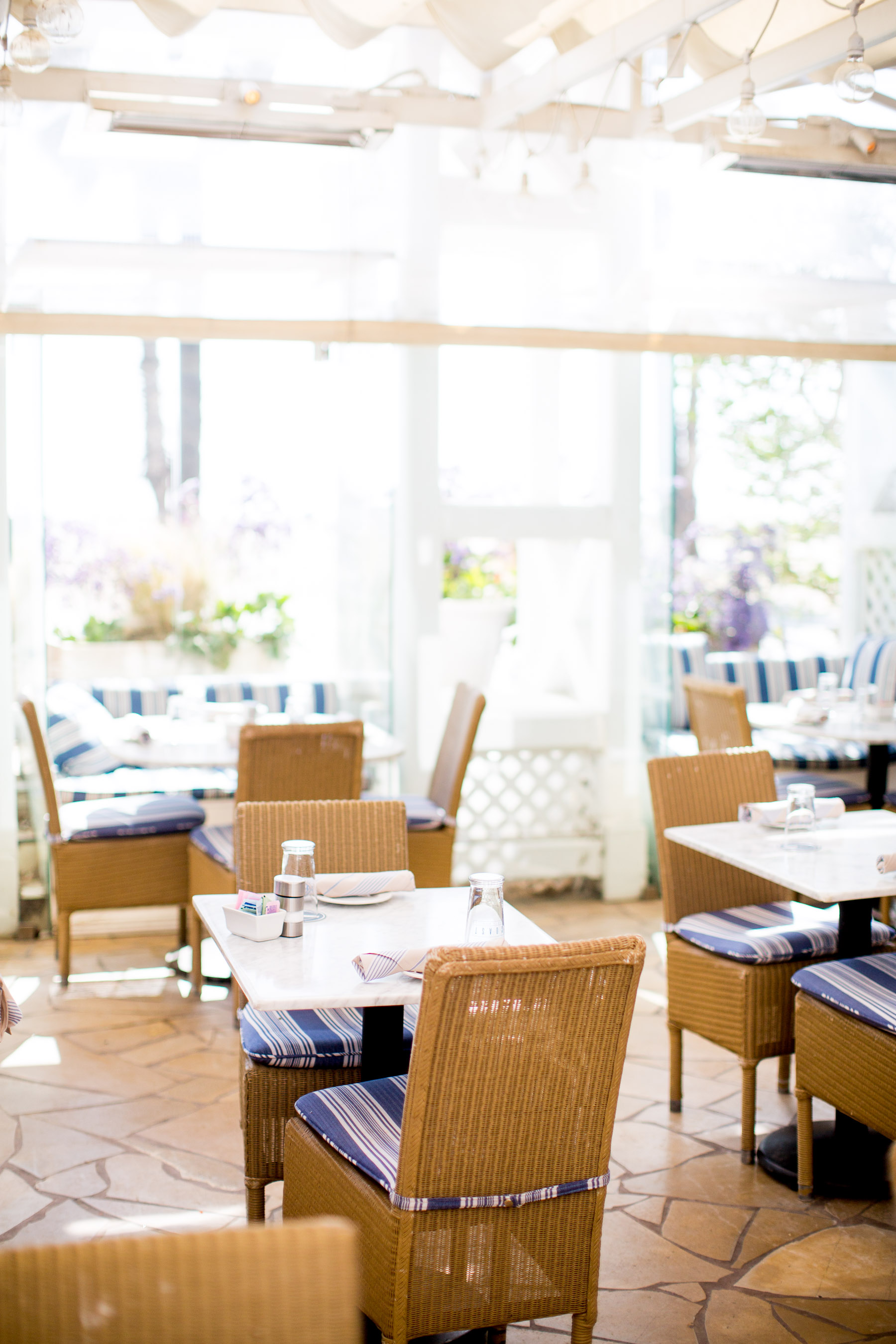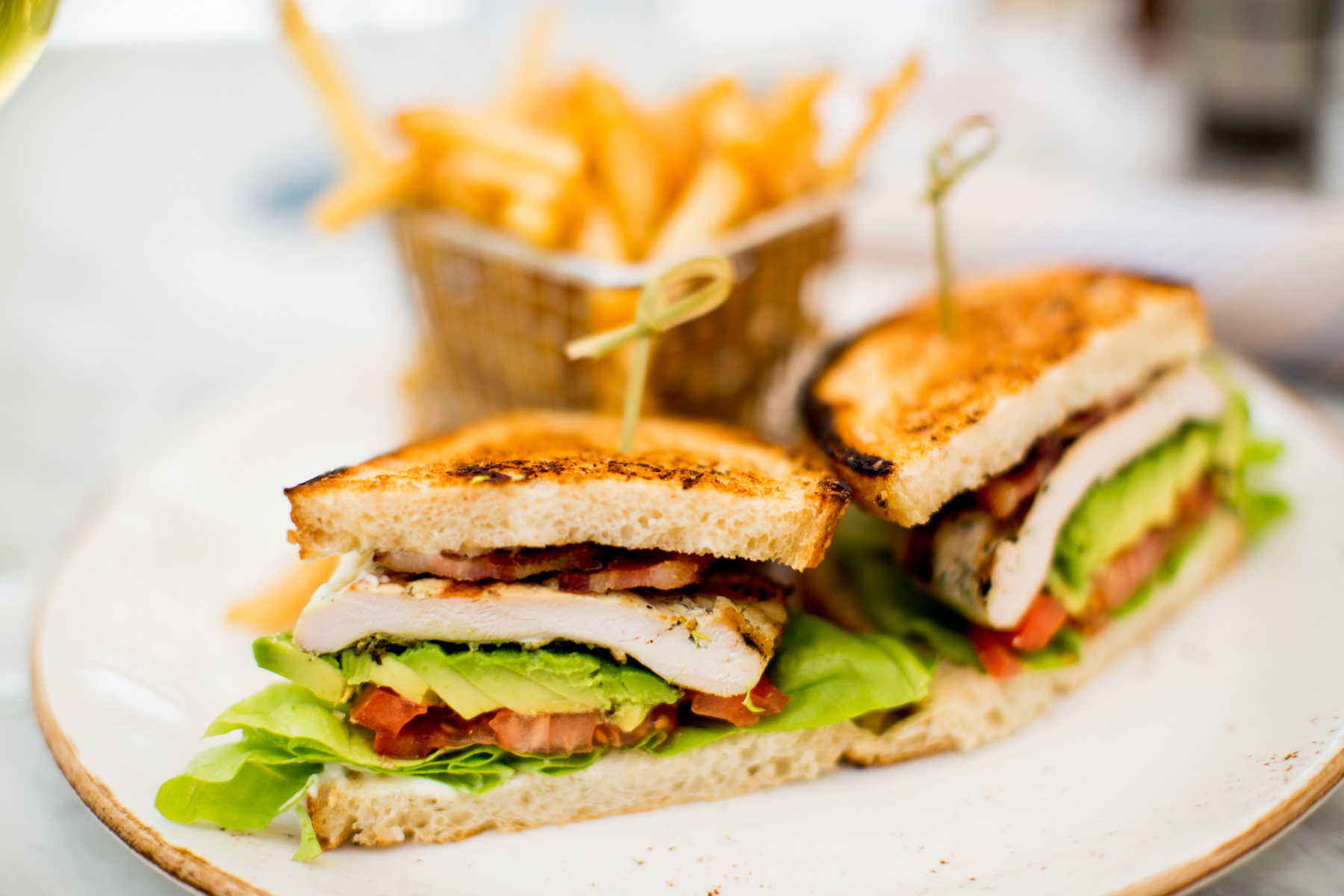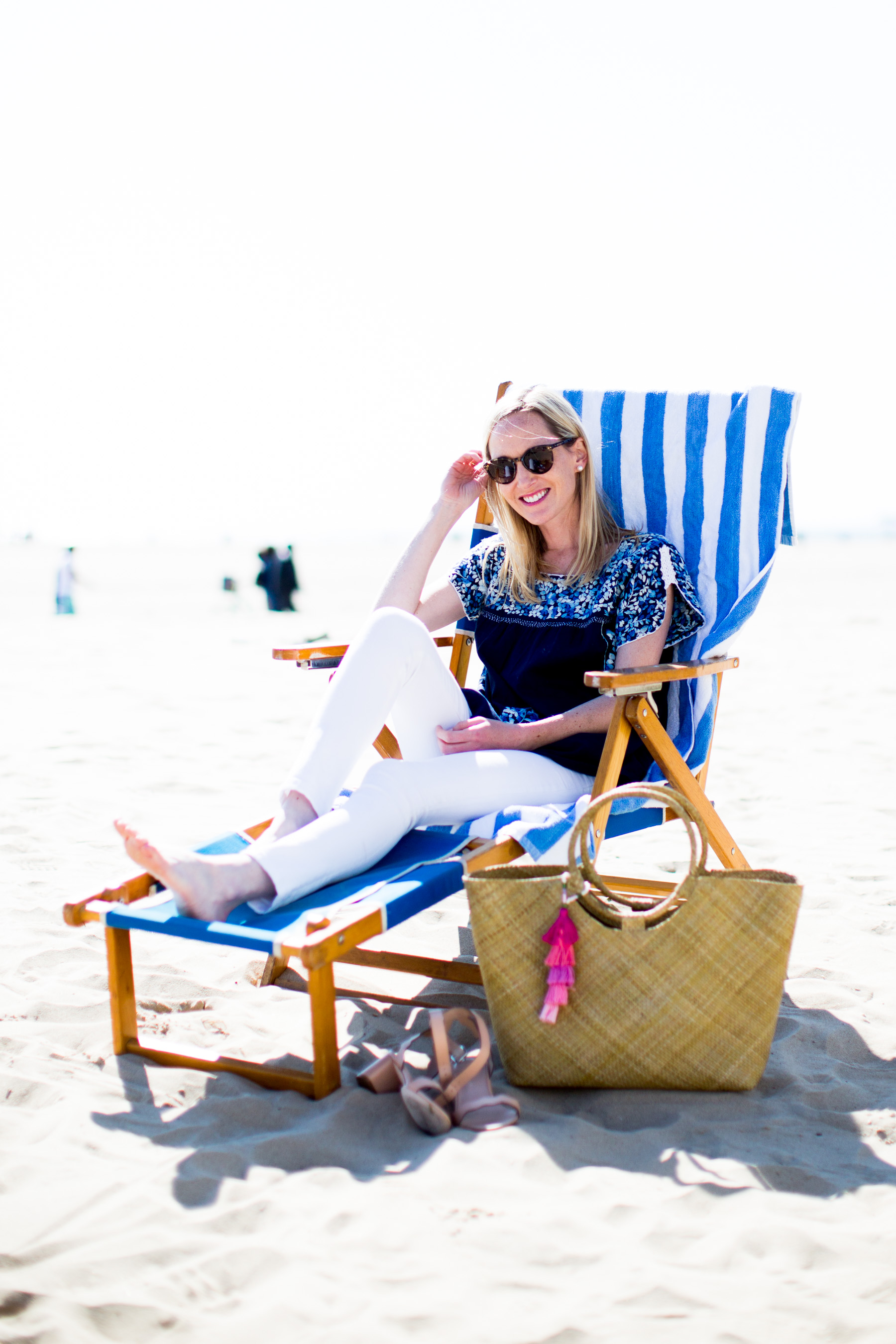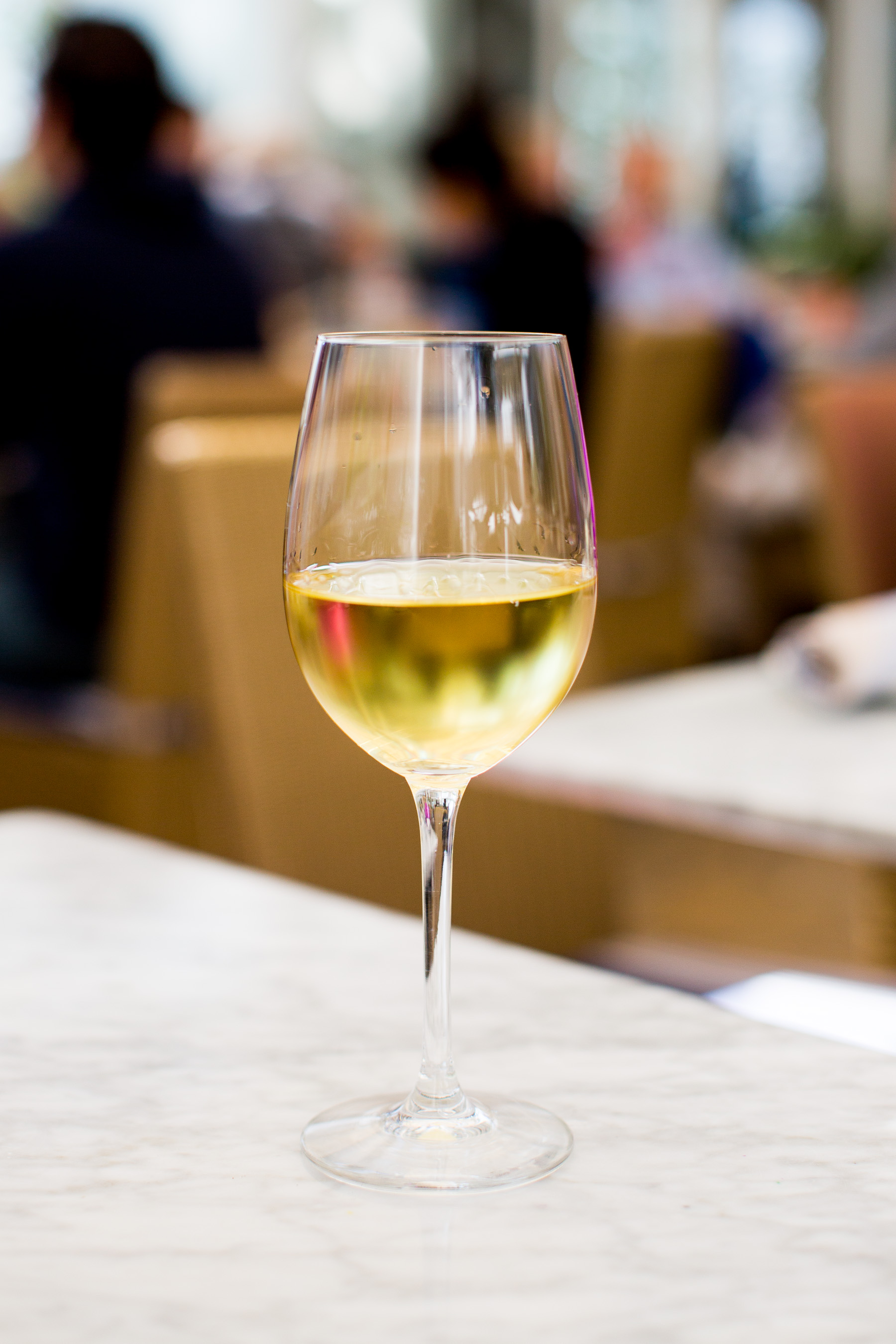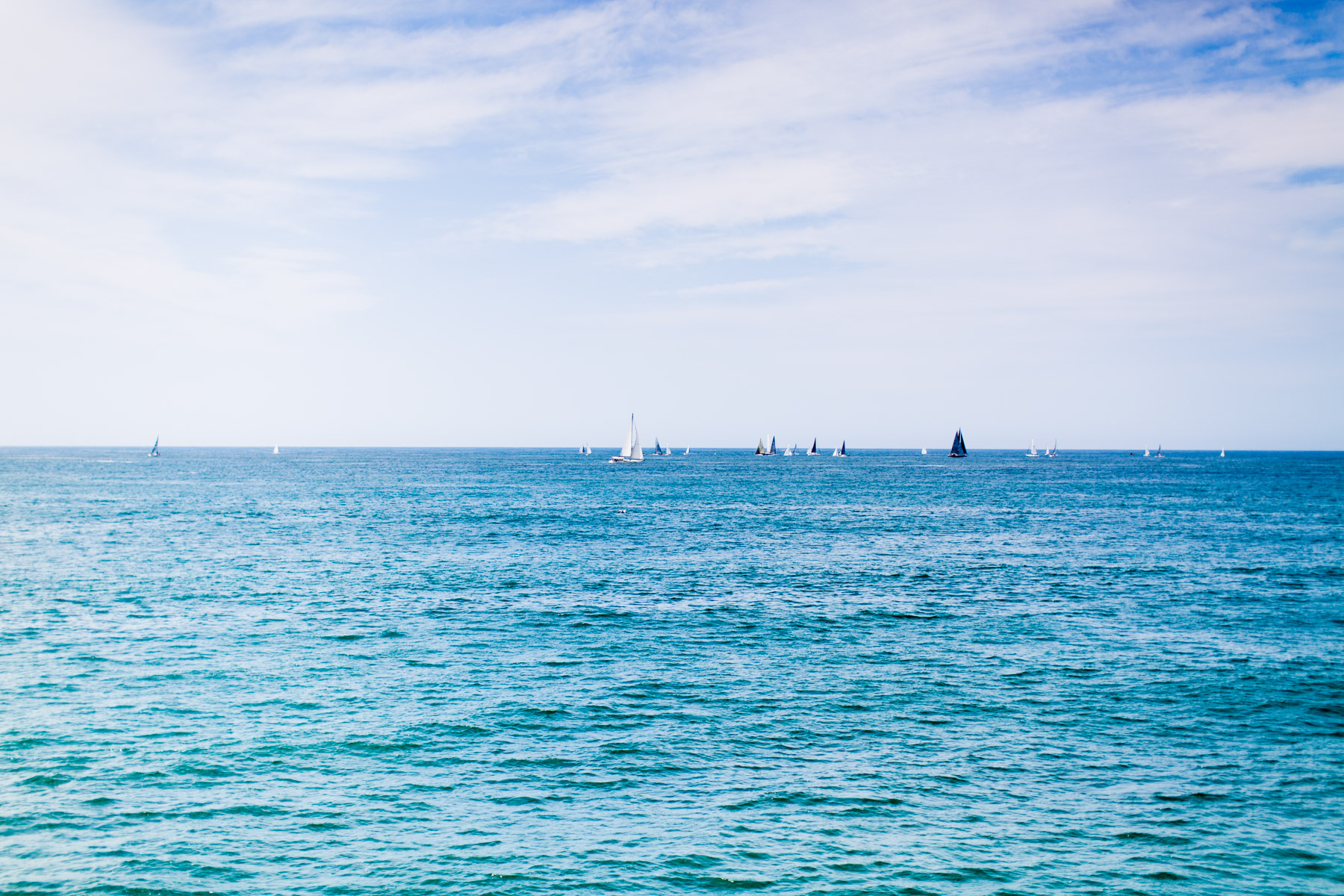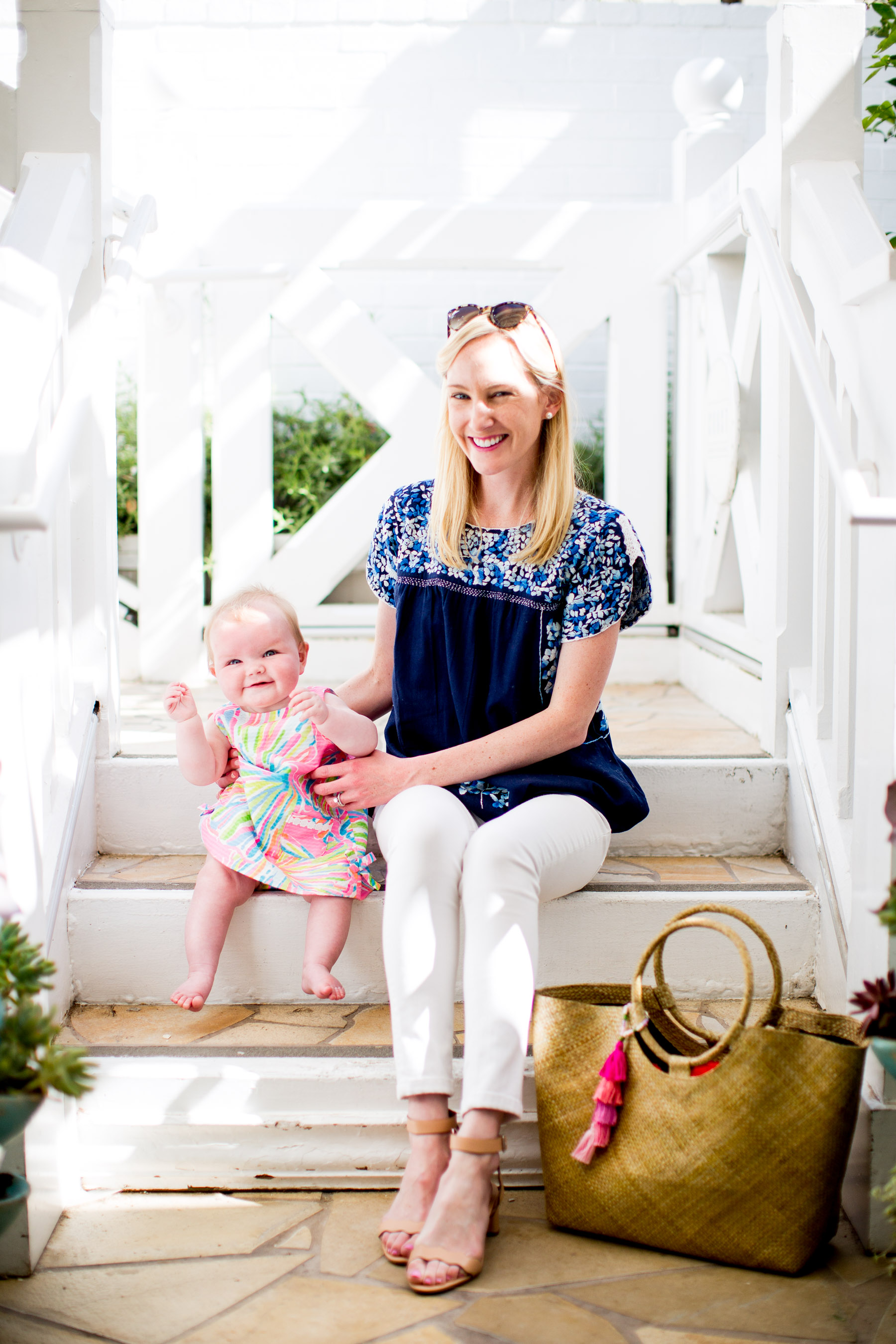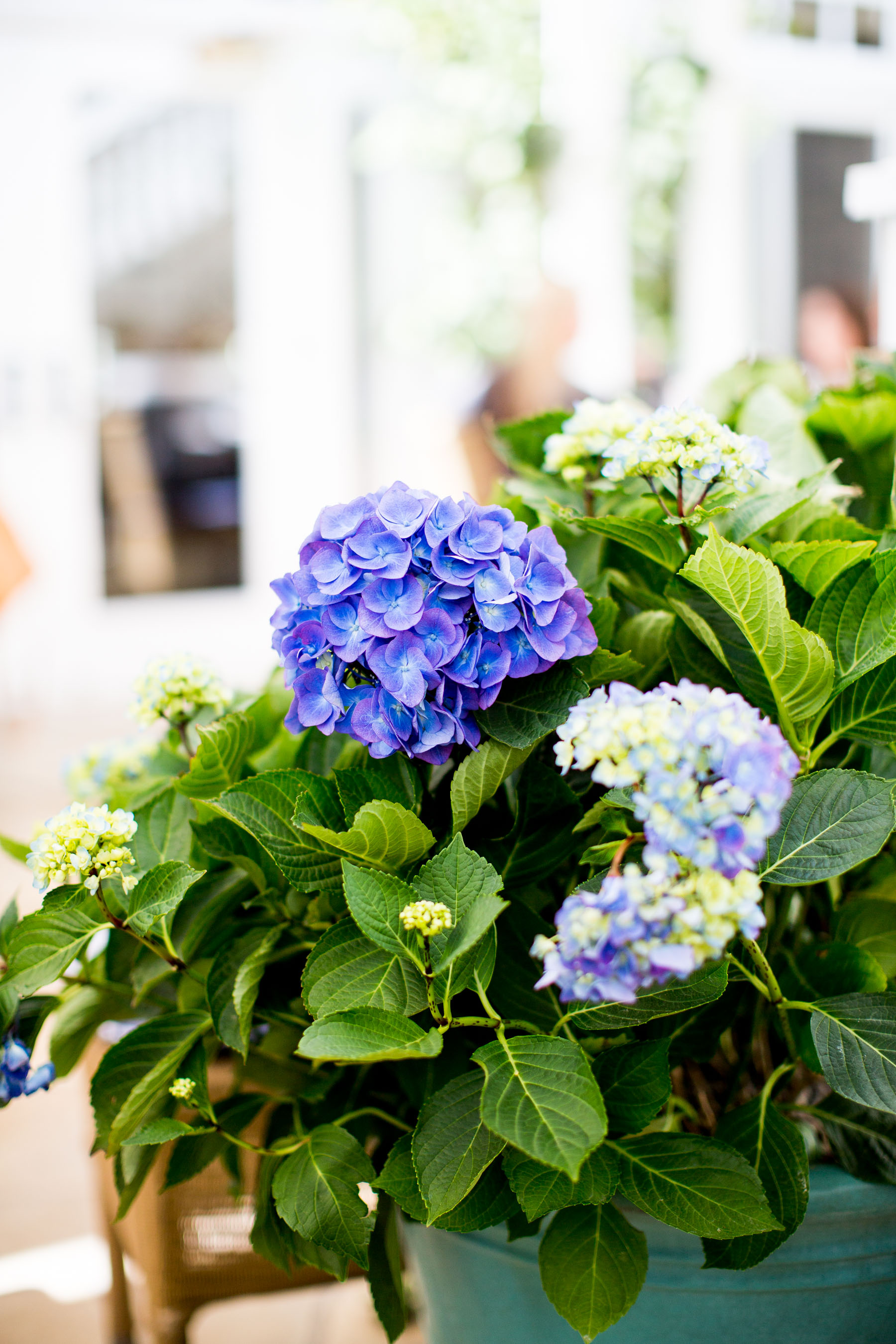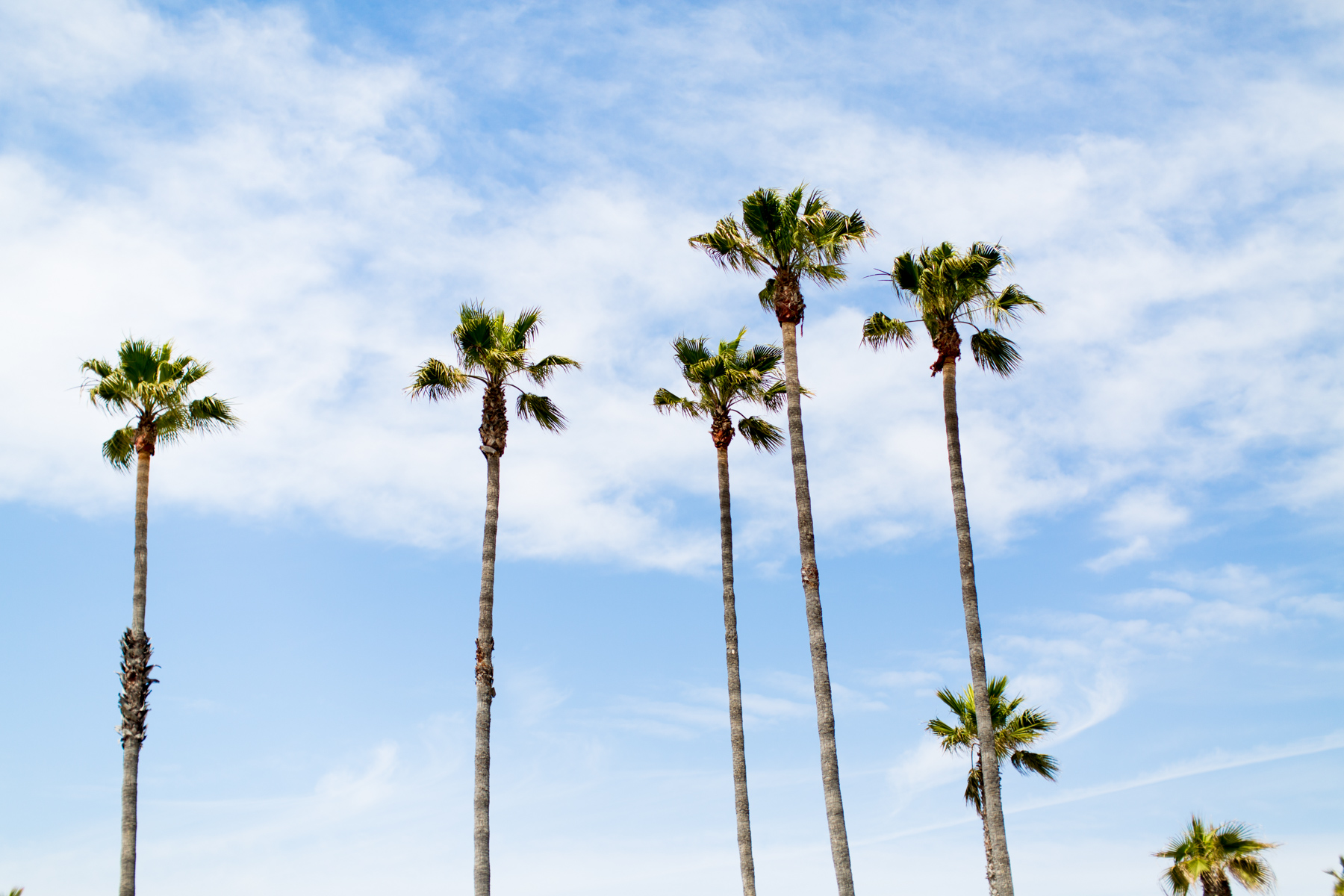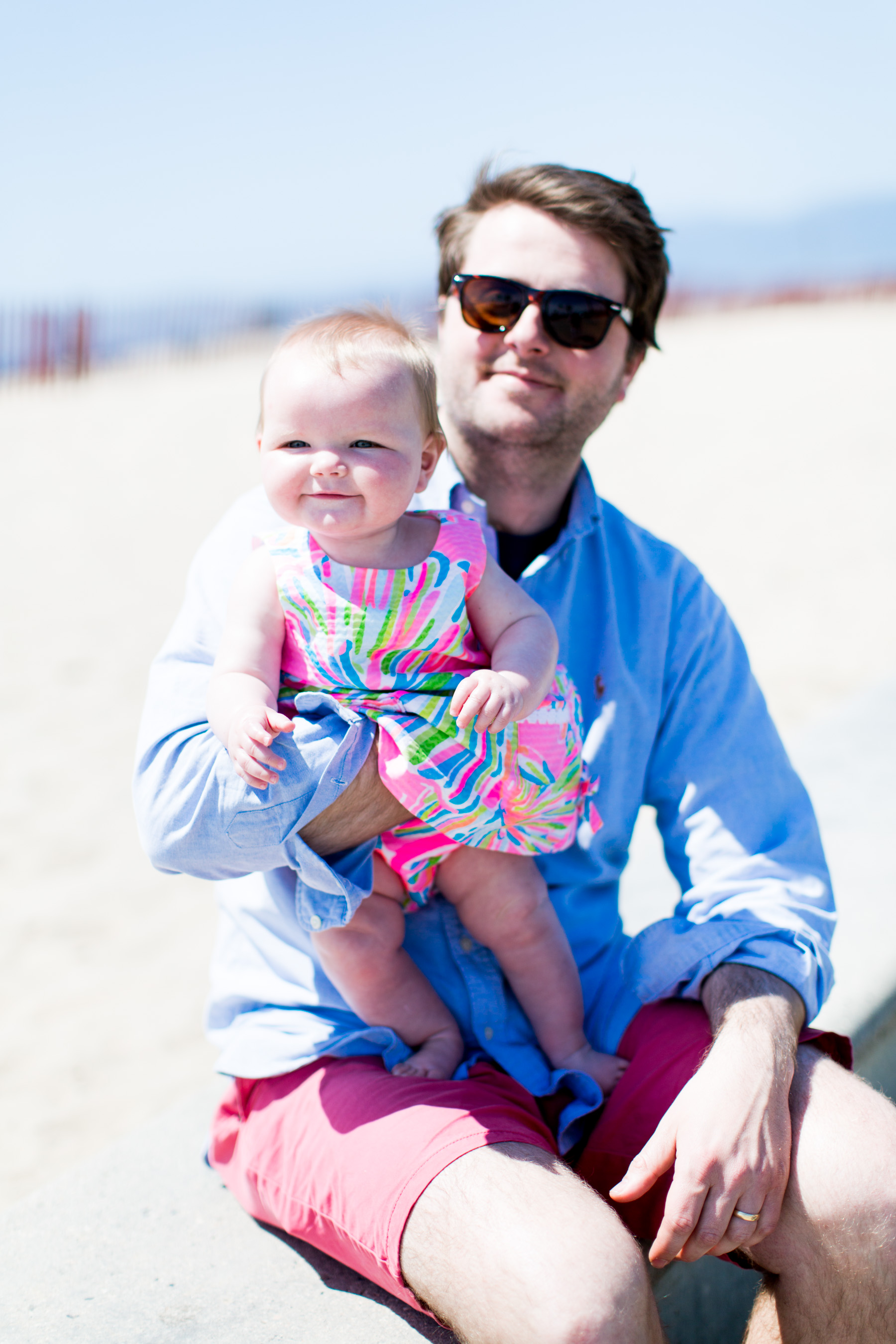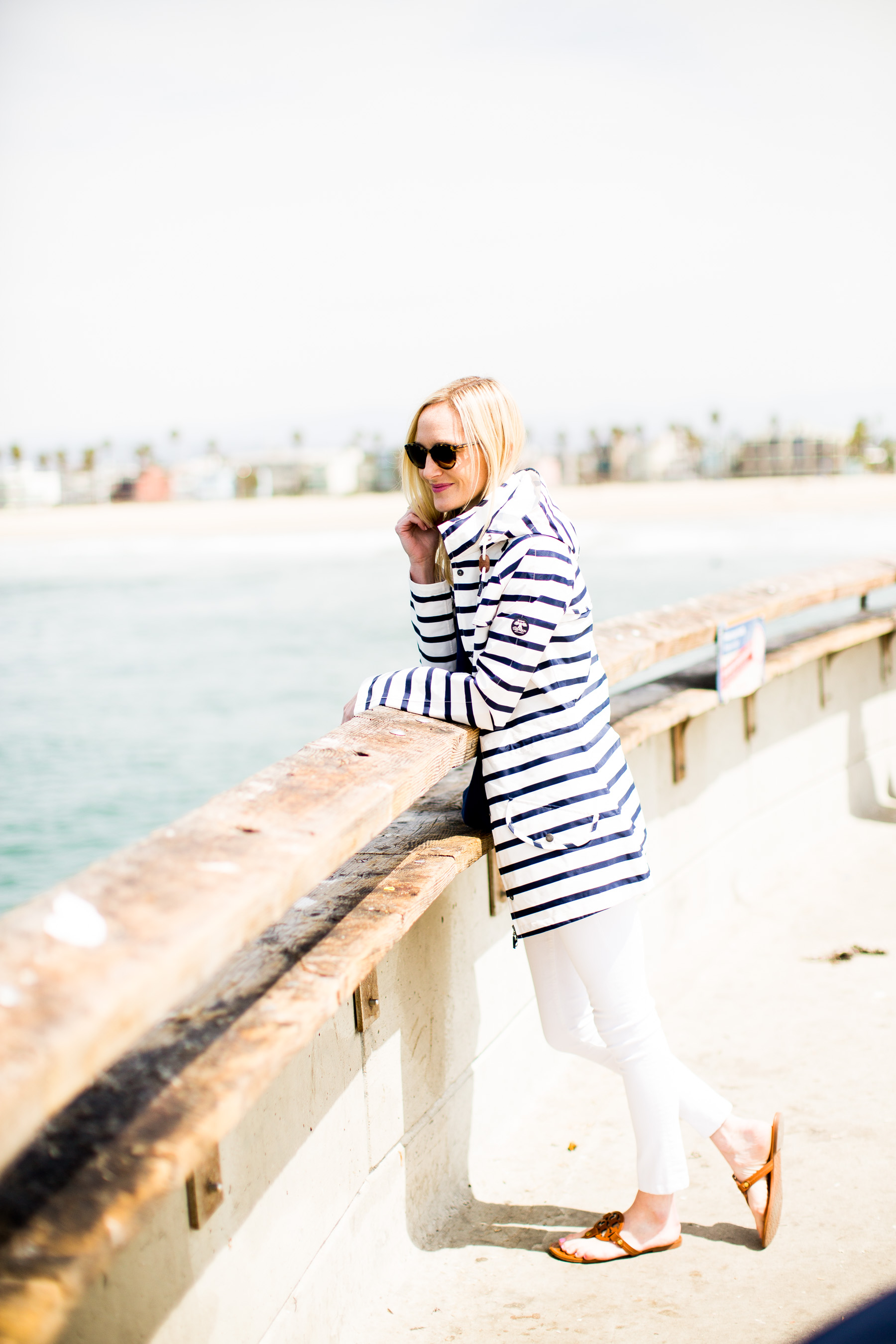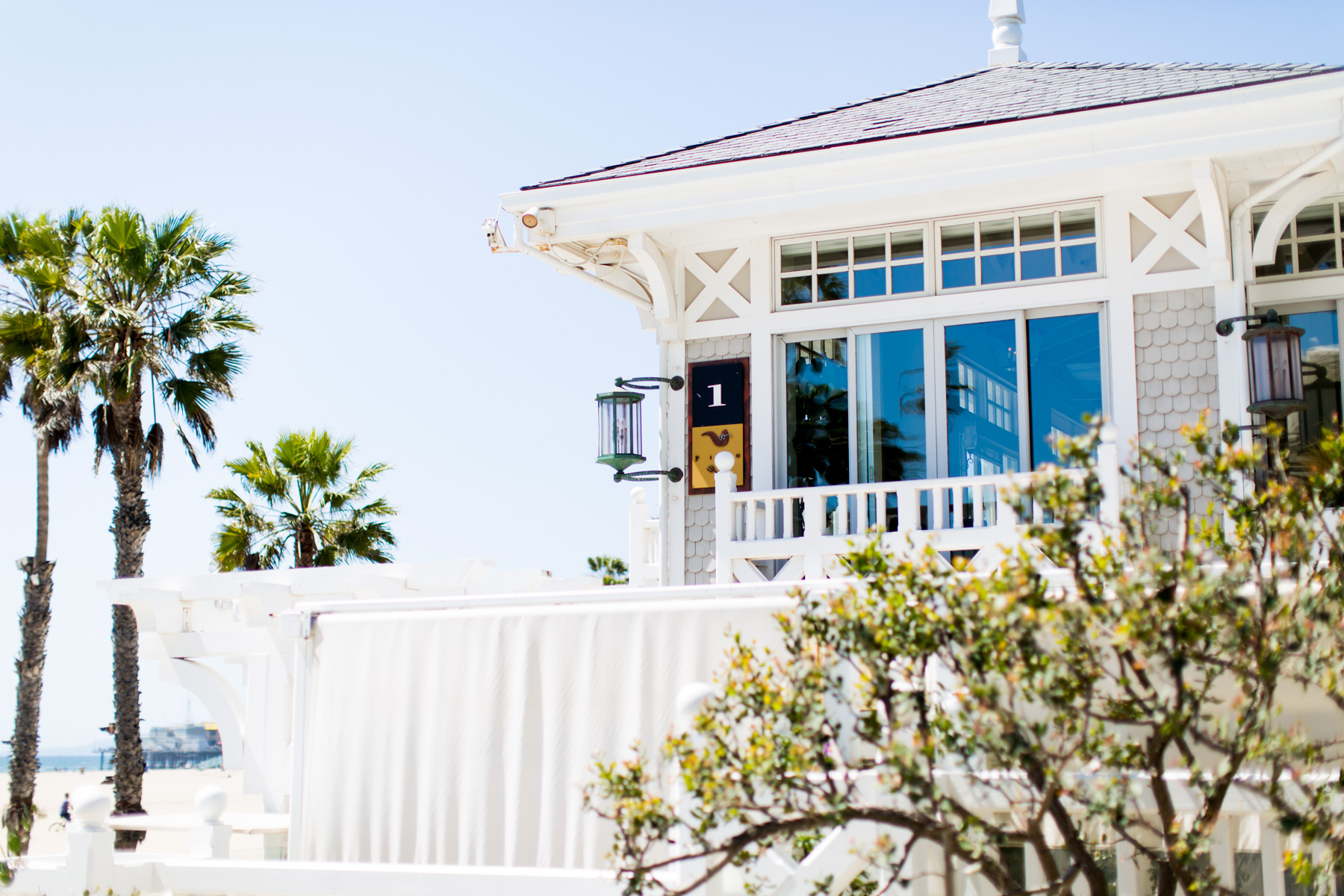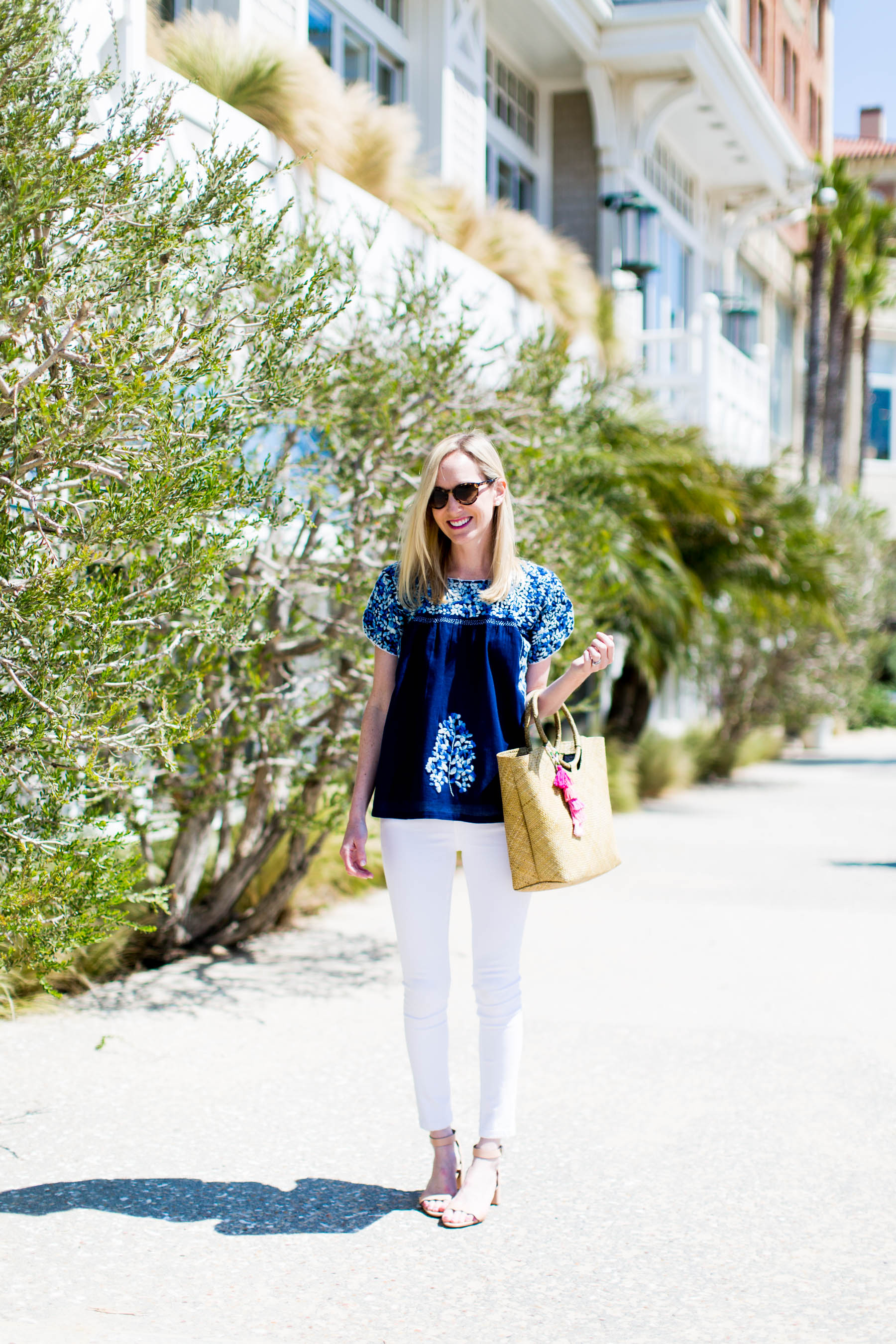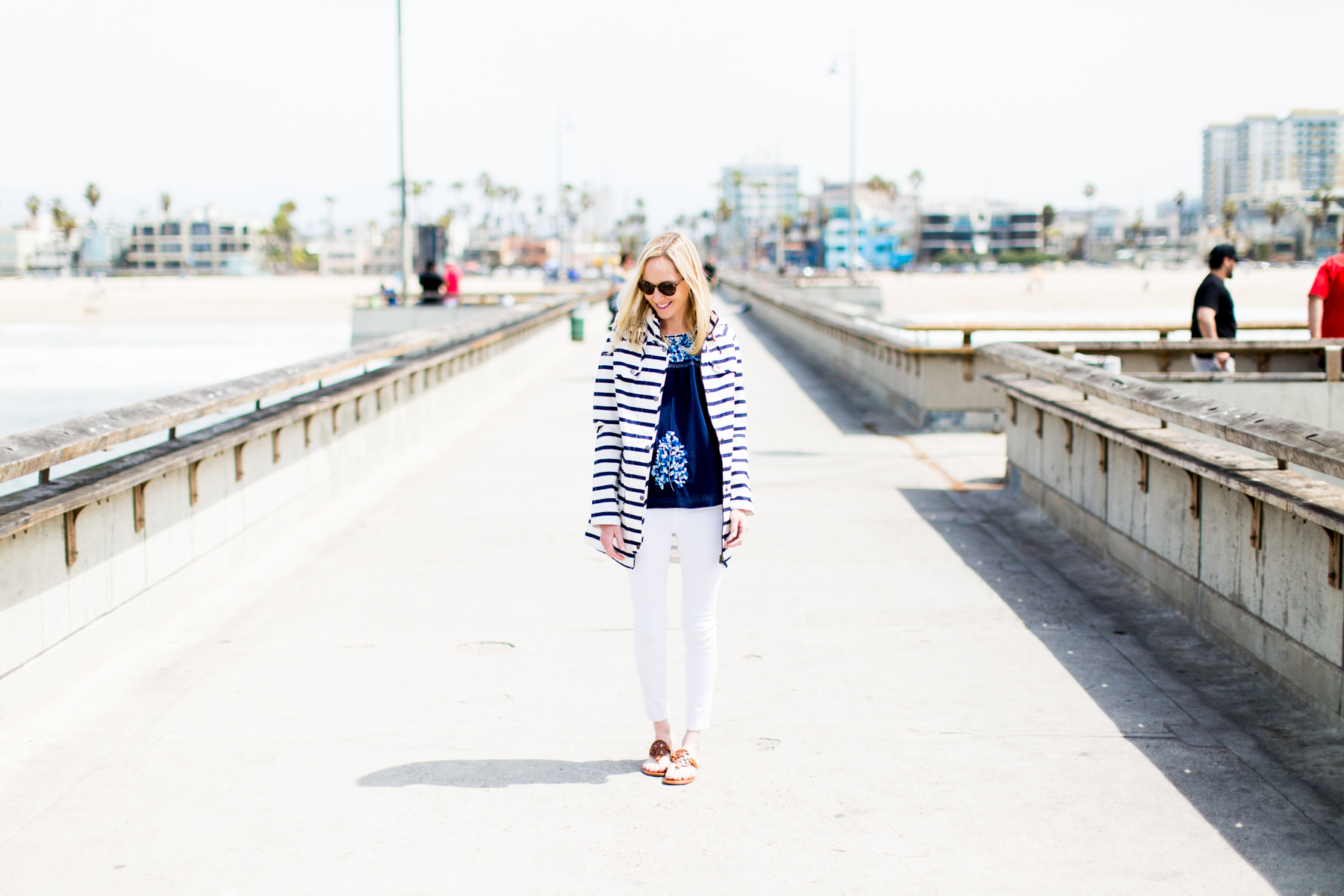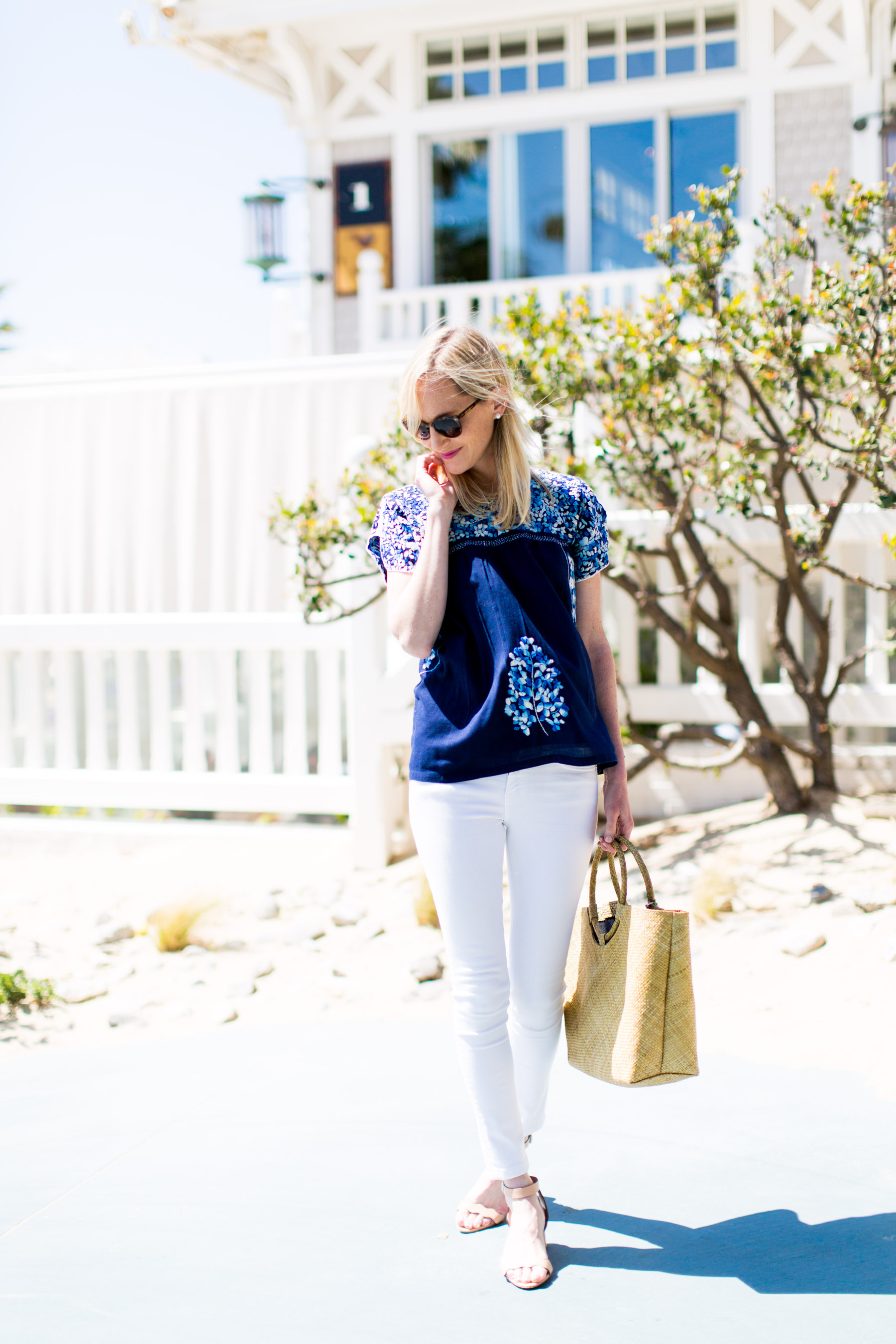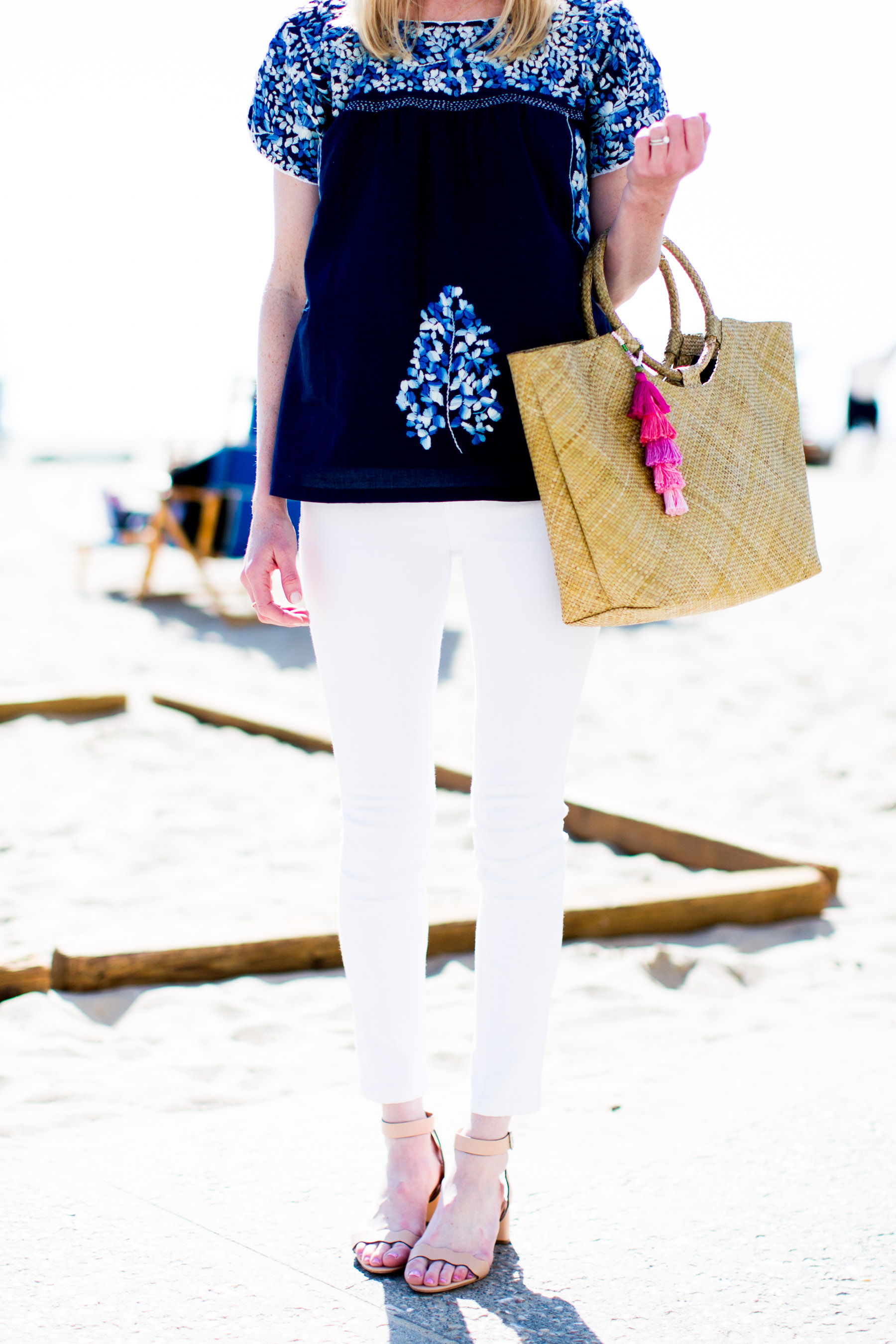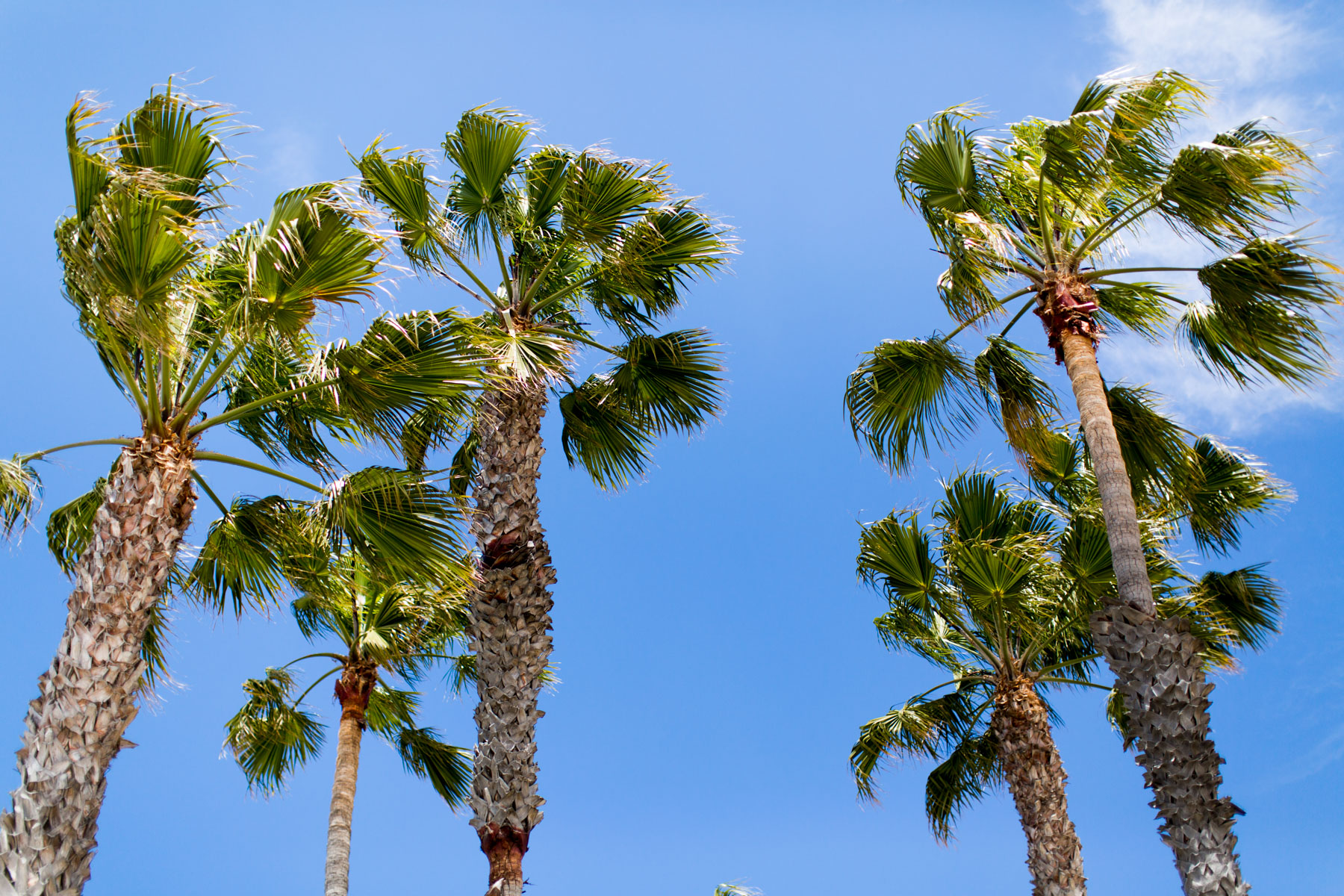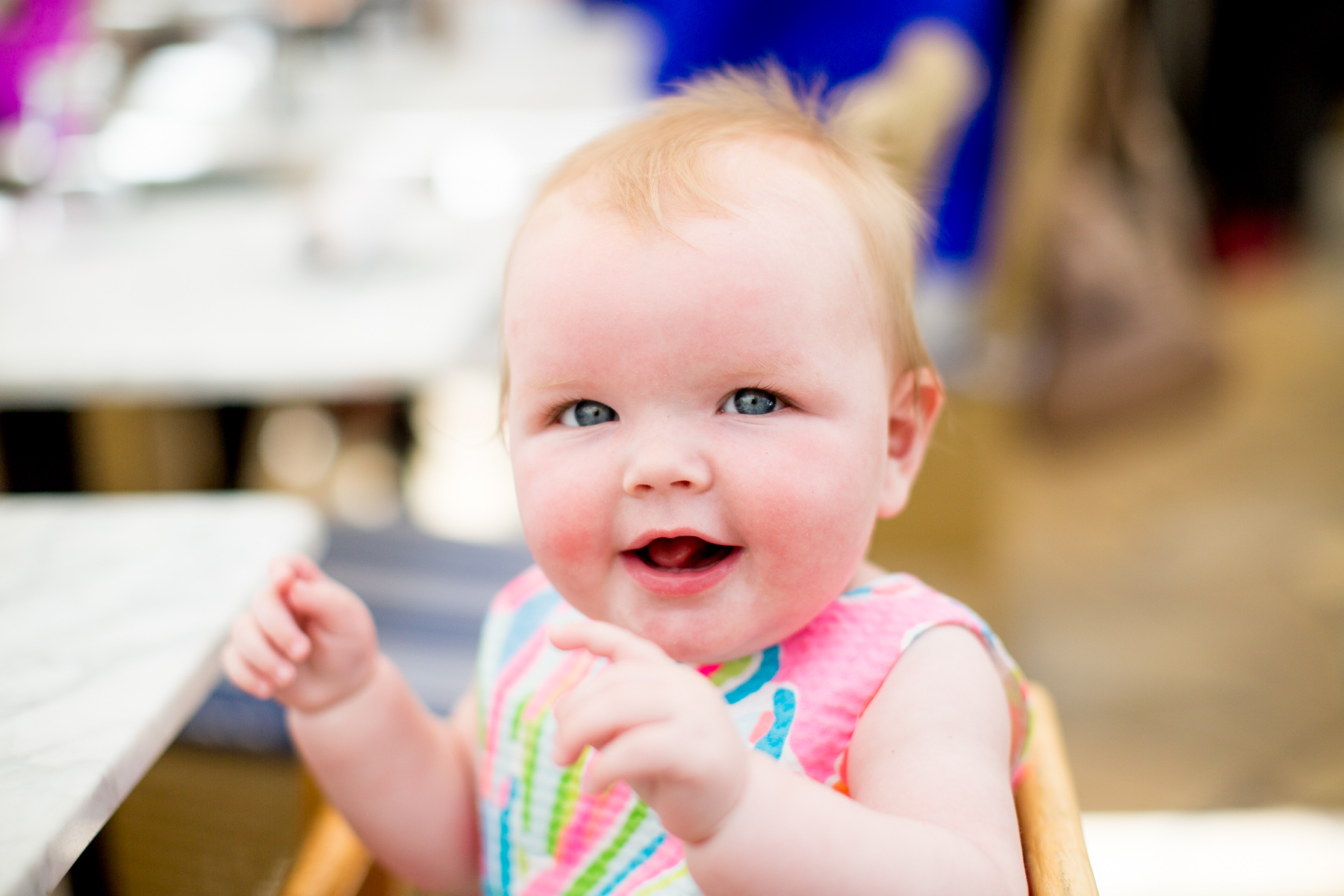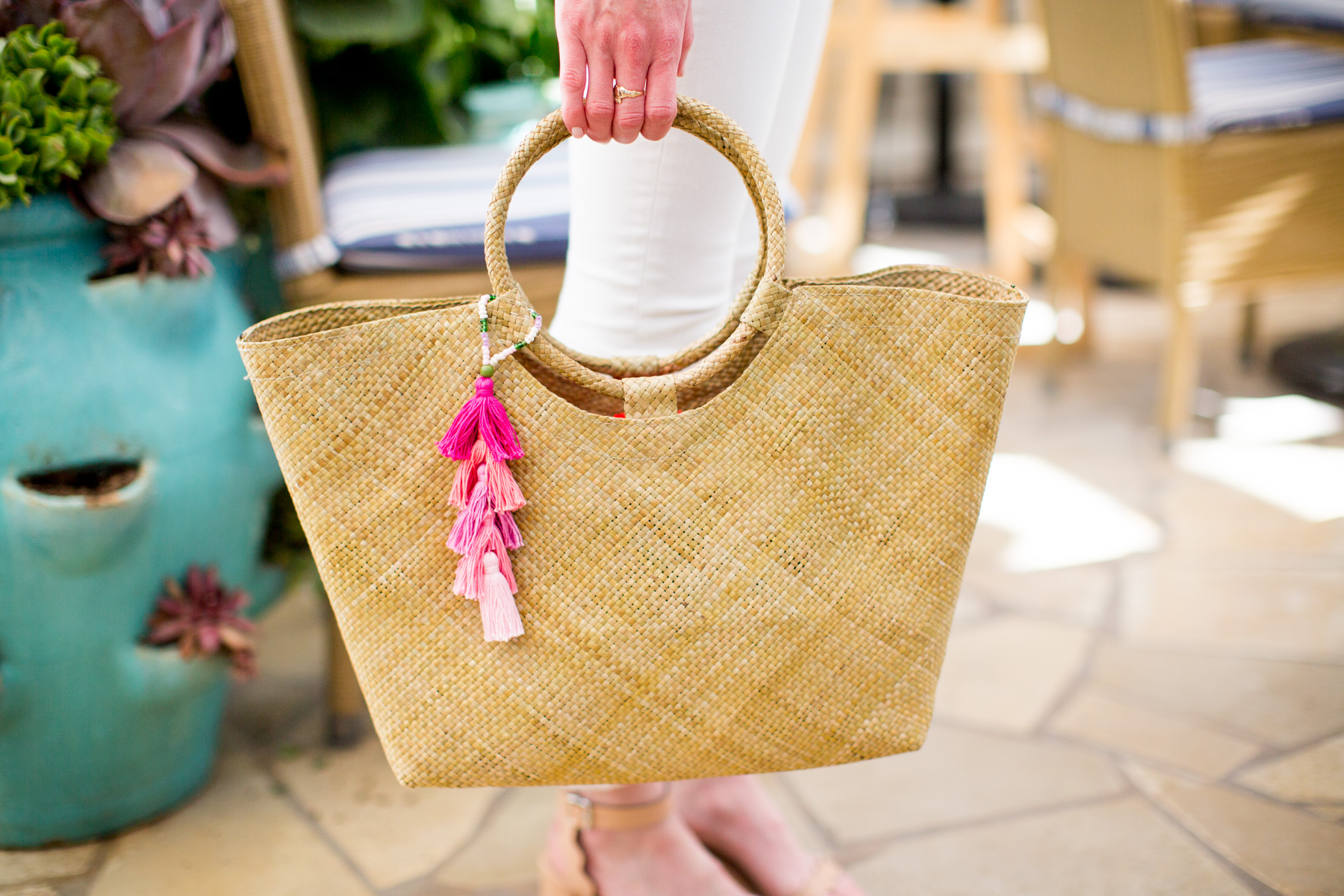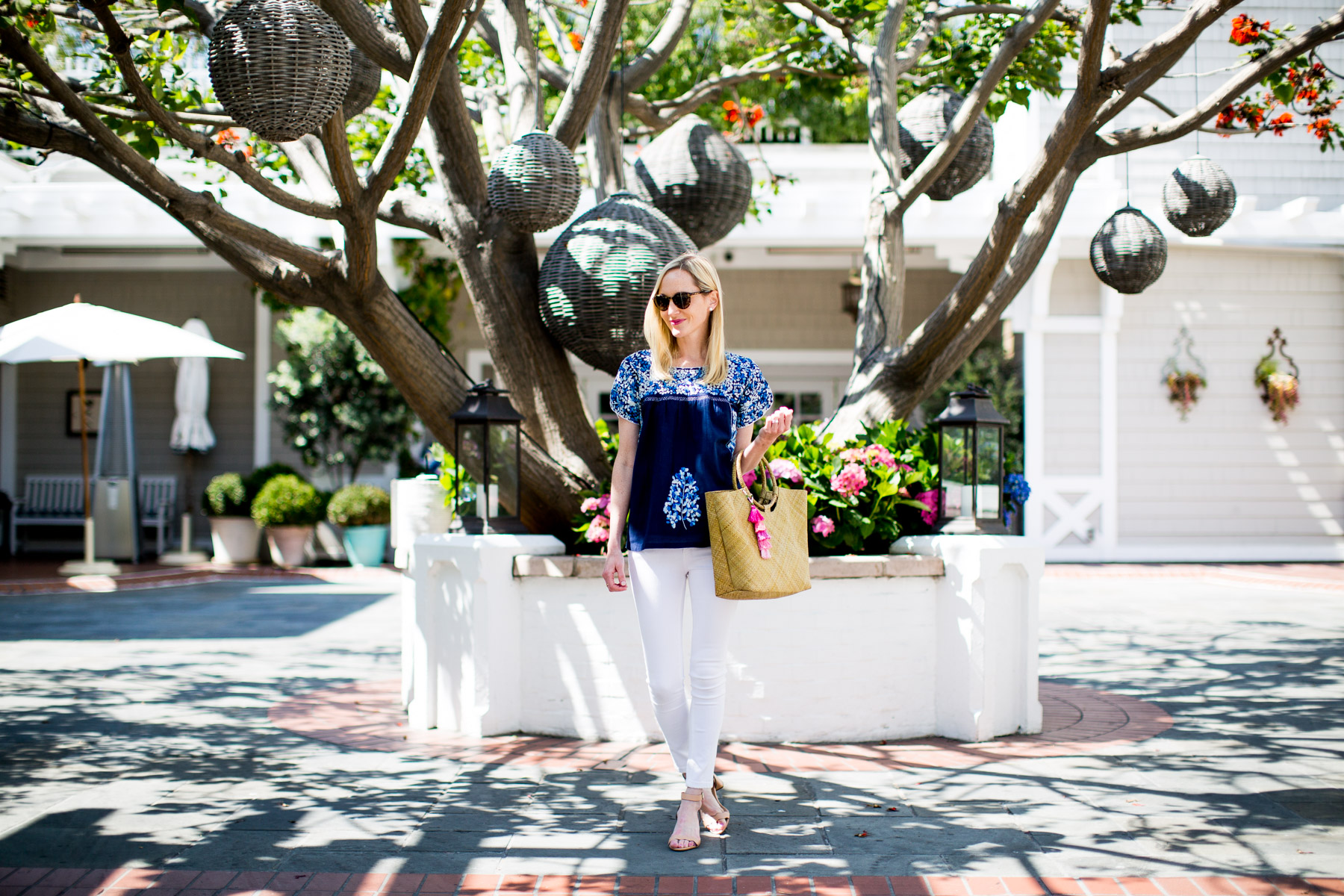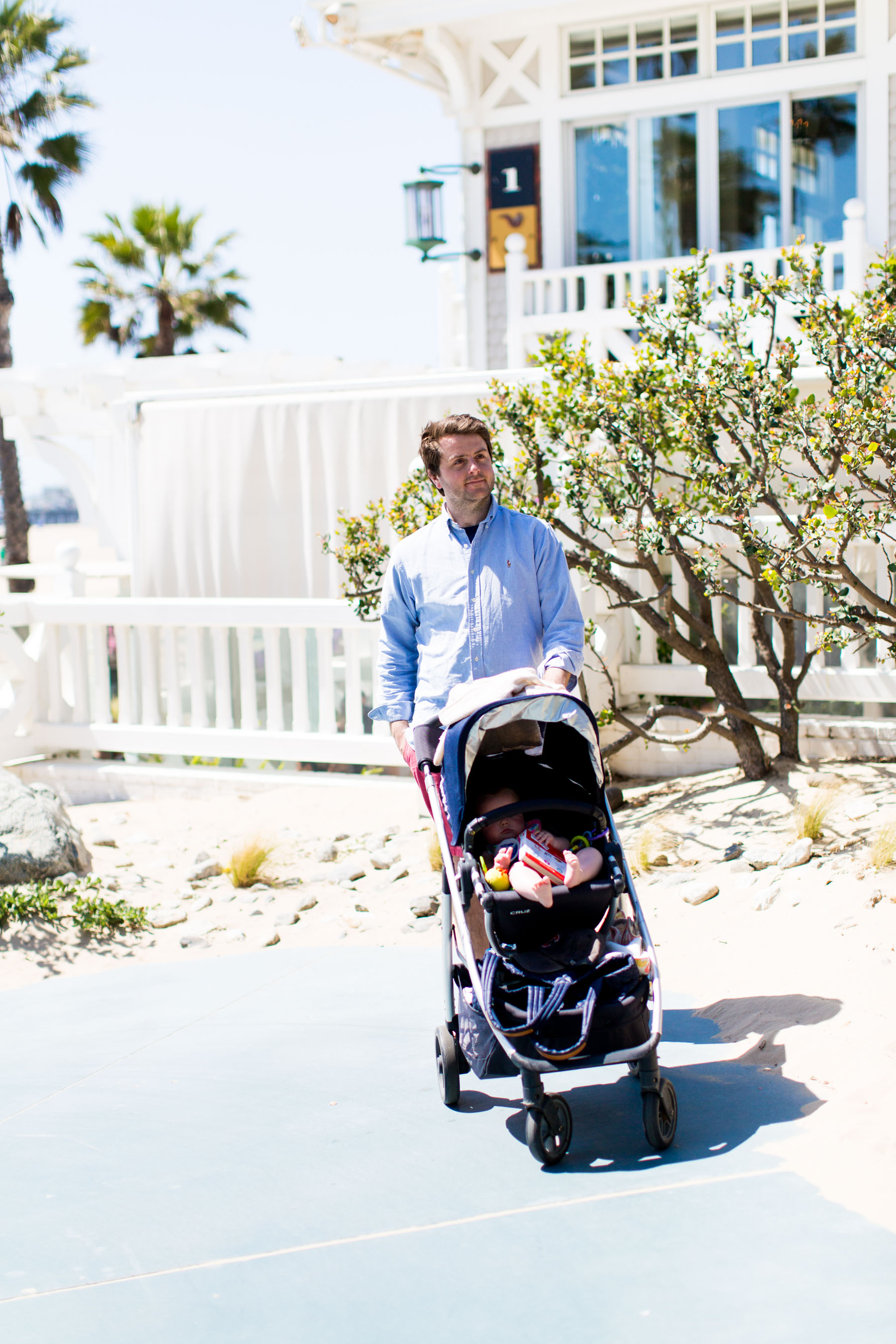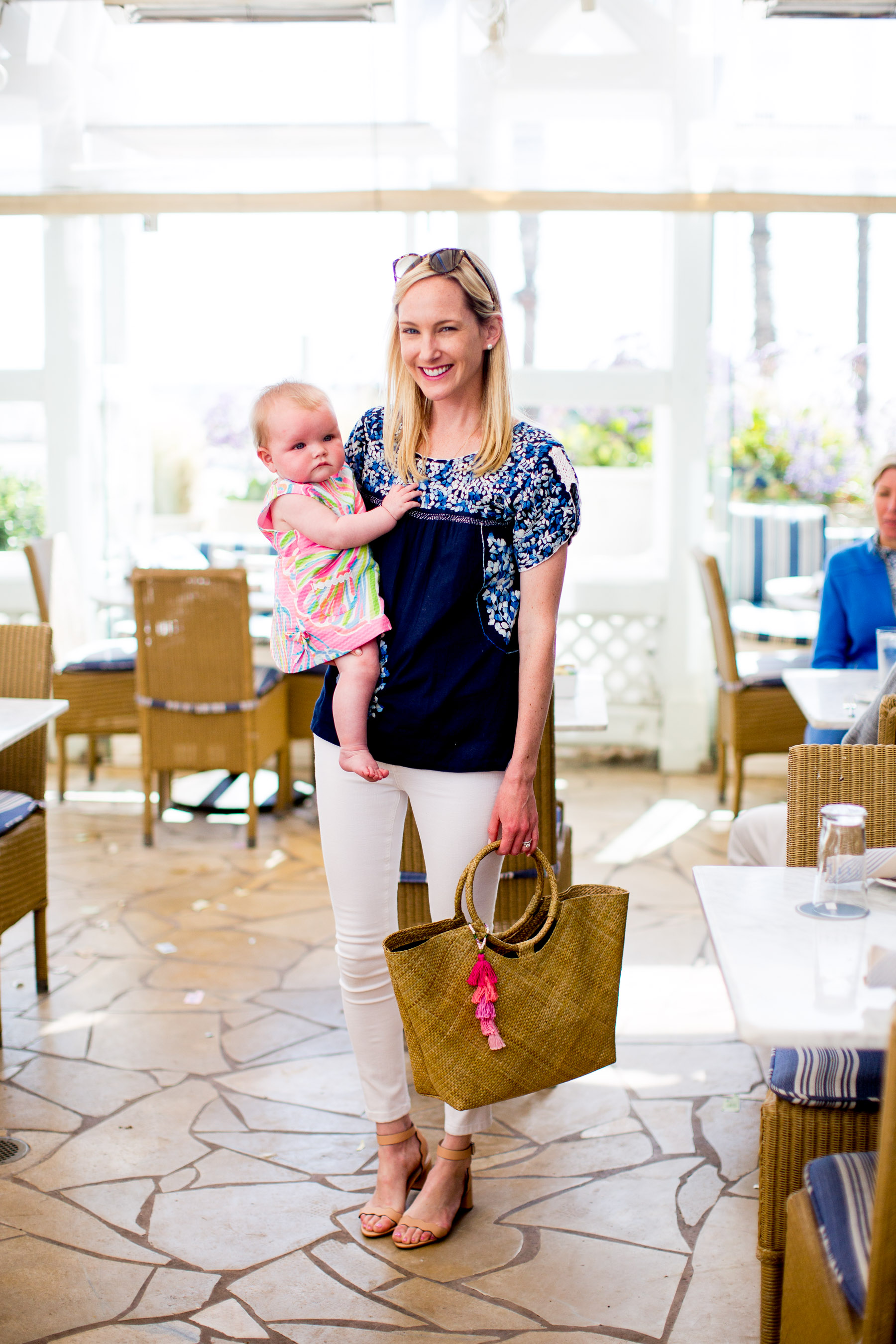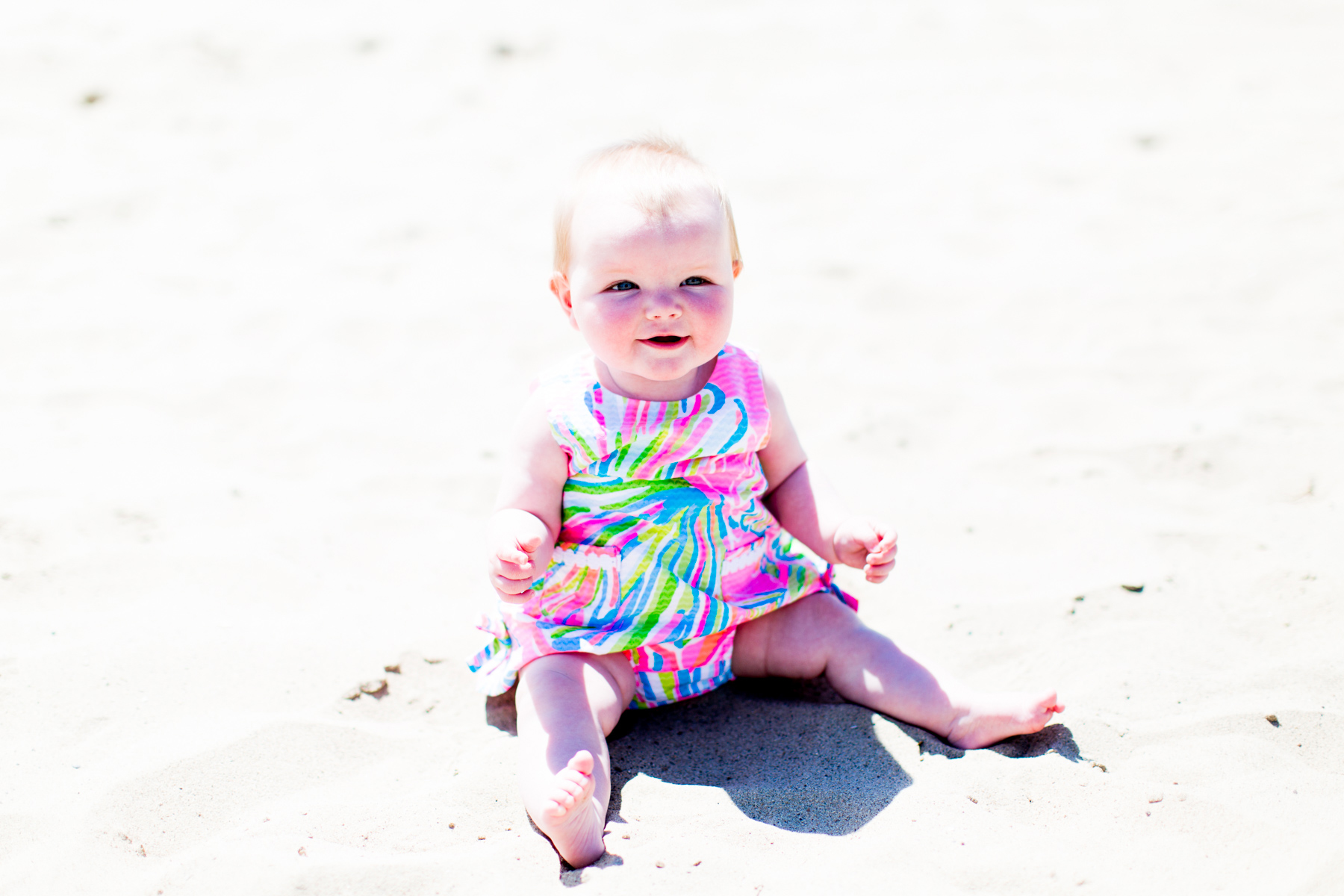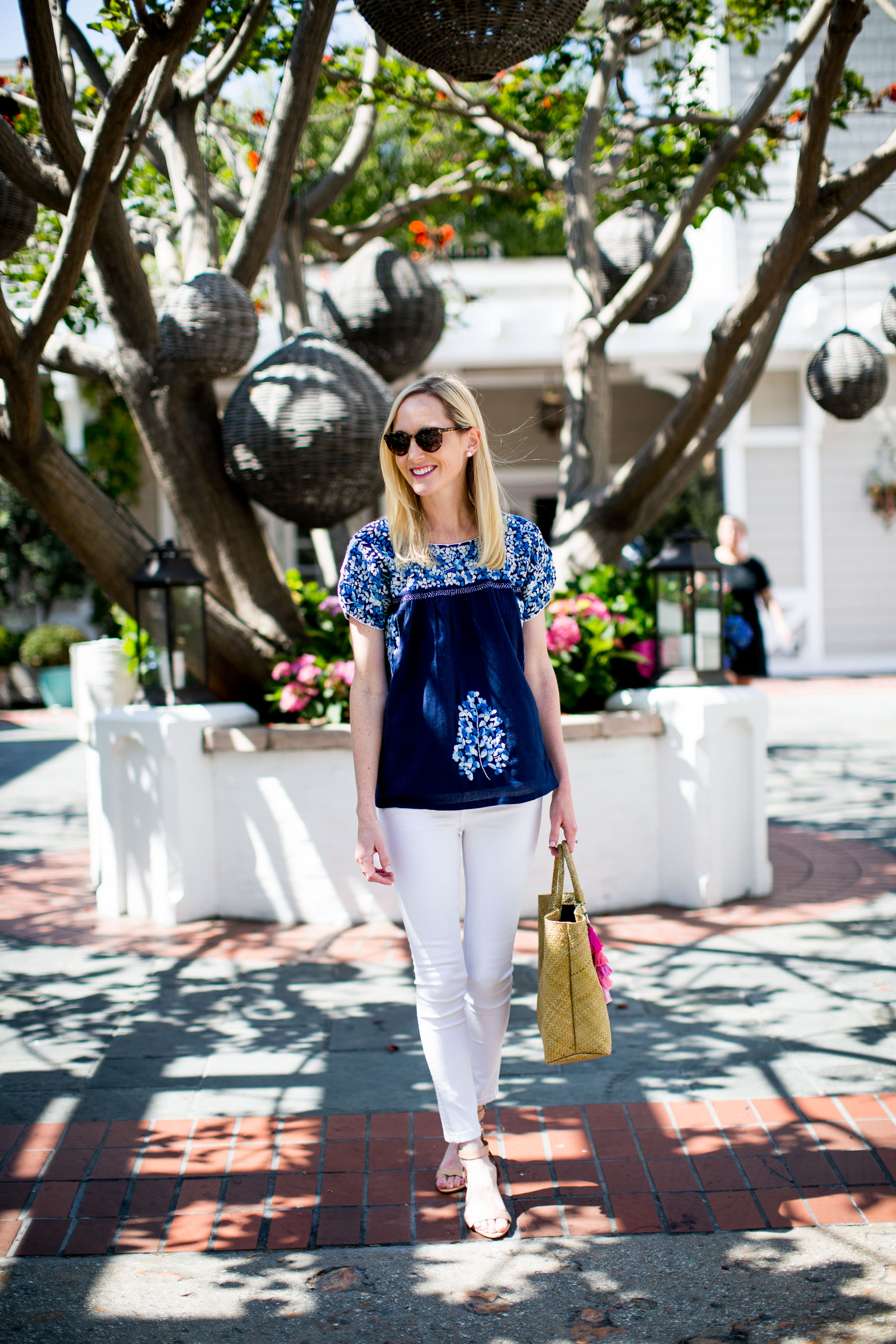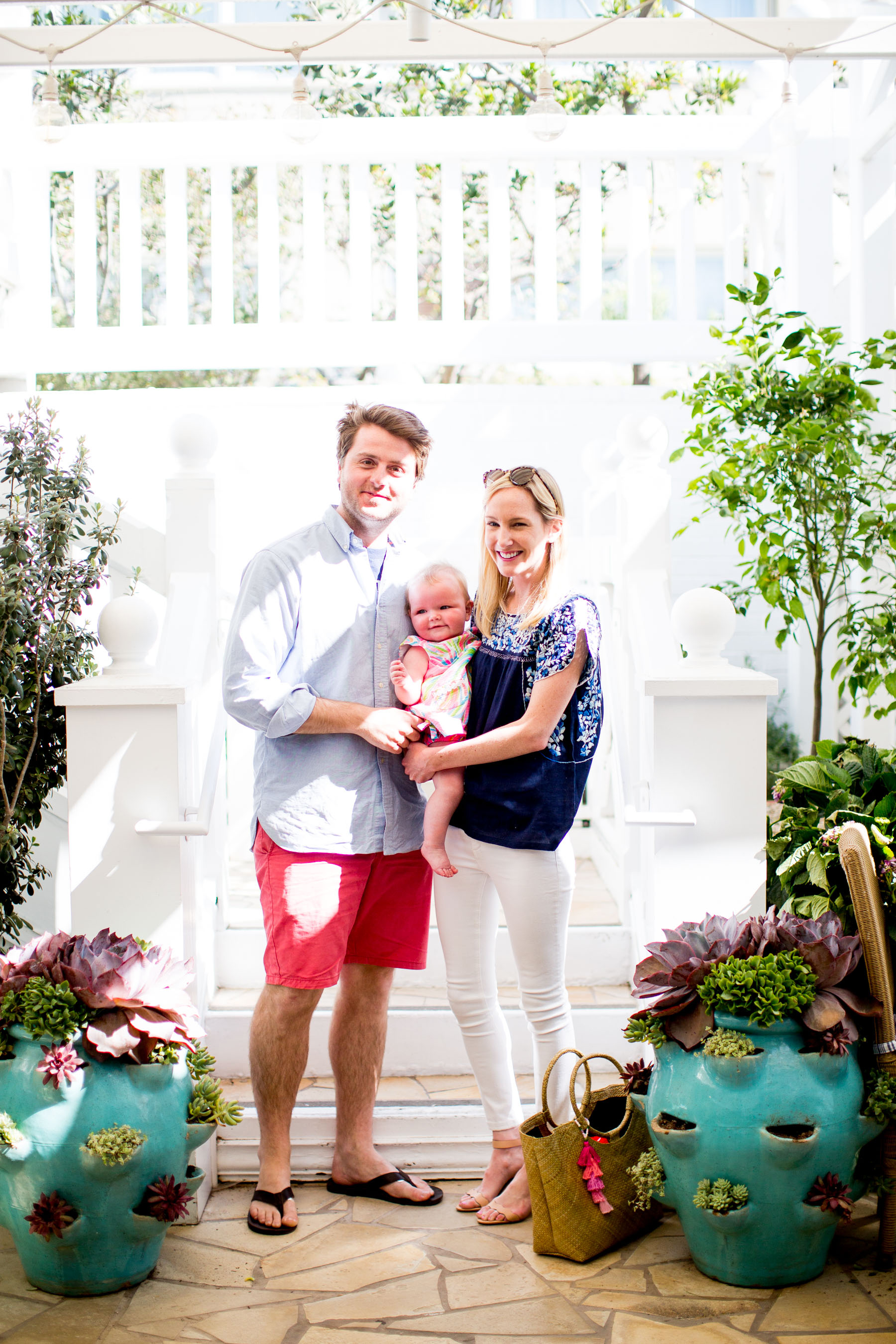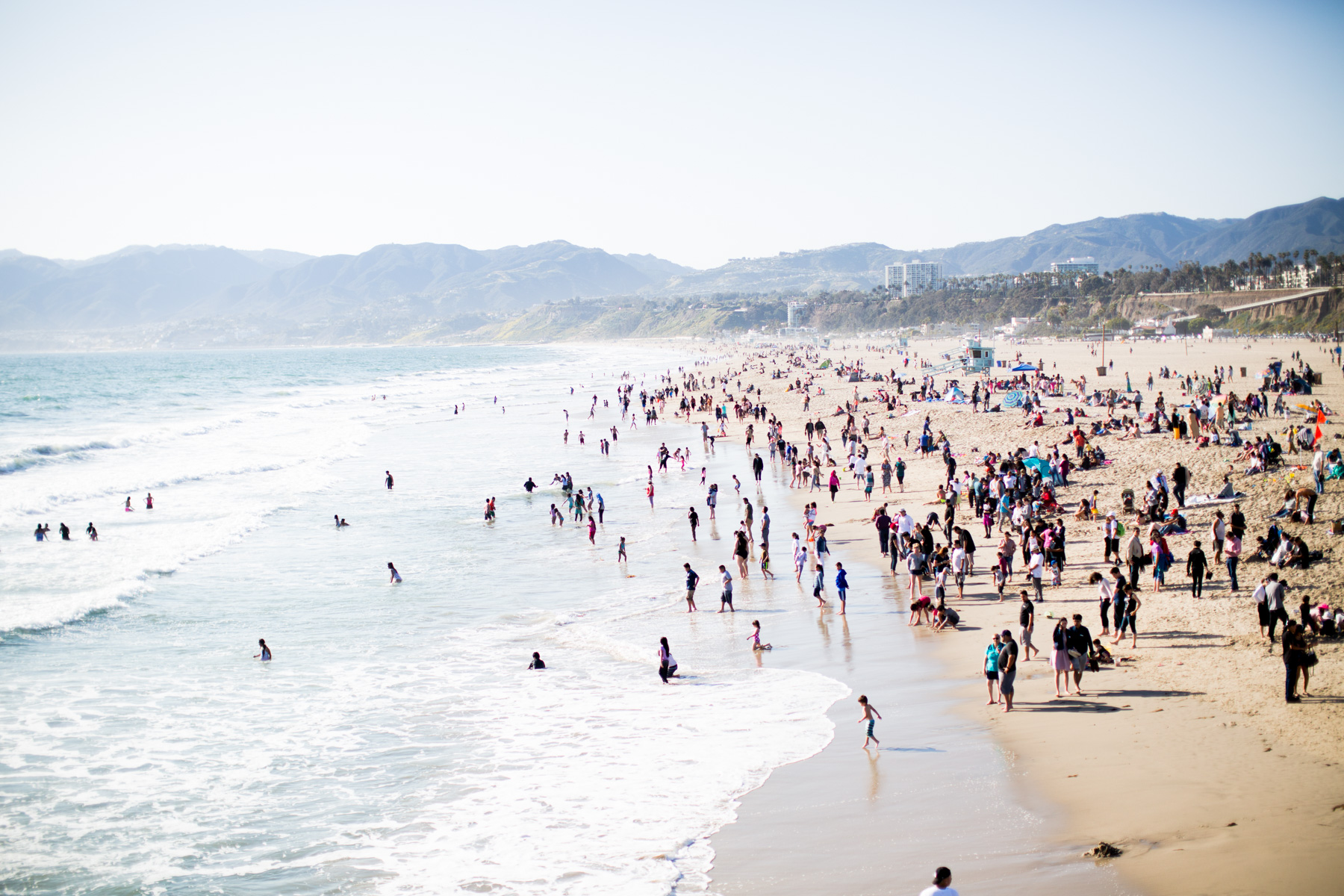 Shop the post:
Hydrangea Top c/o (Also have my eye on this one, this one and this one!) / Favorite White Skinny Jeans (But also obsessed with these! They fit just as well yet are slightly less expensive. I should note that I did need to go down a half size.) / Woven Tote c/o (Now comes in blue, too! And THIS ONE?!) / Stacked Heel Scalloped Sandals (More affordable style here. Also available here and here) / Replacement Sunglasses (FINALLY!) / Striped Barbour c/o (25 percent off most outerwear today with code "RAINRAIN"!)