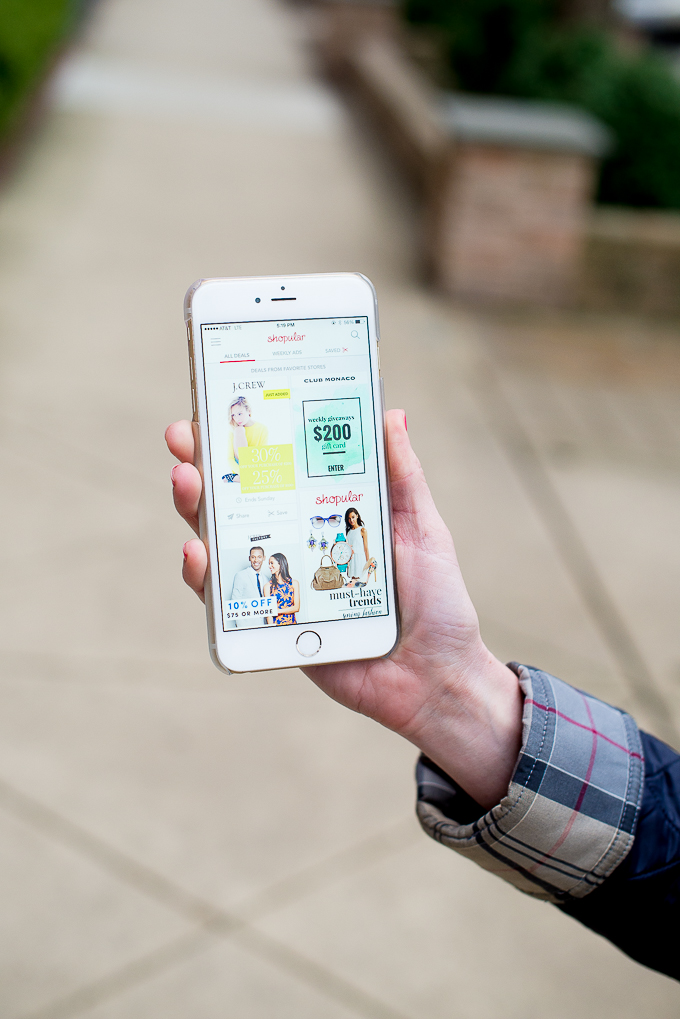 As I post about my "new finds" pretty frequently, it's probably no secret that I'm an app fanatic. At any given moment, I have at least 60 of them loaded on my phone, and I'm constantly deleting the unused and adding the new. I can't help myself. I think it's absolutely amazing how significantly a little app can impact my day, whether it's improving my productivity, helping me stay in touch with friends and family, or helping me save time and money.
Well, new find, guys!
It's called Shopular, and it's an app meant to improve shopping experiences by providing users with on-the-go, up-to-date deals at their favorite stores, malls and shopping centers. You select the retailers you frequent the most, and the app notifies you when new coupons, sales and promotions become available. The app even has the ability to send you alerts when you're at your favorite stores' physical locations.
I love that the app clearly outlines the details of each deal—whether there are exclusions, if it's a common promotion or a fabulous one, when it starts, and when it ends. It also eliminates the need for clipping coupons and stuffing them in my wallet. (Something I appreciate. I hate an overstuffed wallet.)
Shopular is super convenient… and easy. It doesn't require annoying usernames and passwords! Refreshing, right?!
I think the best part about Shopular, though, is that it ensures you're getting the best deal every time. Kind of like "FOMO," but "FOMAD." ("Fear of missing a deal." Haha!) I actually used it with my mom yesterday, and we scored some amazing stuff. I got this tall pair of Hunter boots (in red!) to finally replace the boots I lost in Hurricane Sandy, and my mom found a cute pair of d'orsay flats as well as a gorgeous dress to wear to my brother's rehearsal dinner in June. (The boots were 20 percent off—amazing for Hunters!—and I also had a bunch of Lord & Taylor gift cards from a collaboration I did a while back. Woo!)
Anyway, I can't recommend the Shopular enough. Download it today and experience the savings for yourself! :)