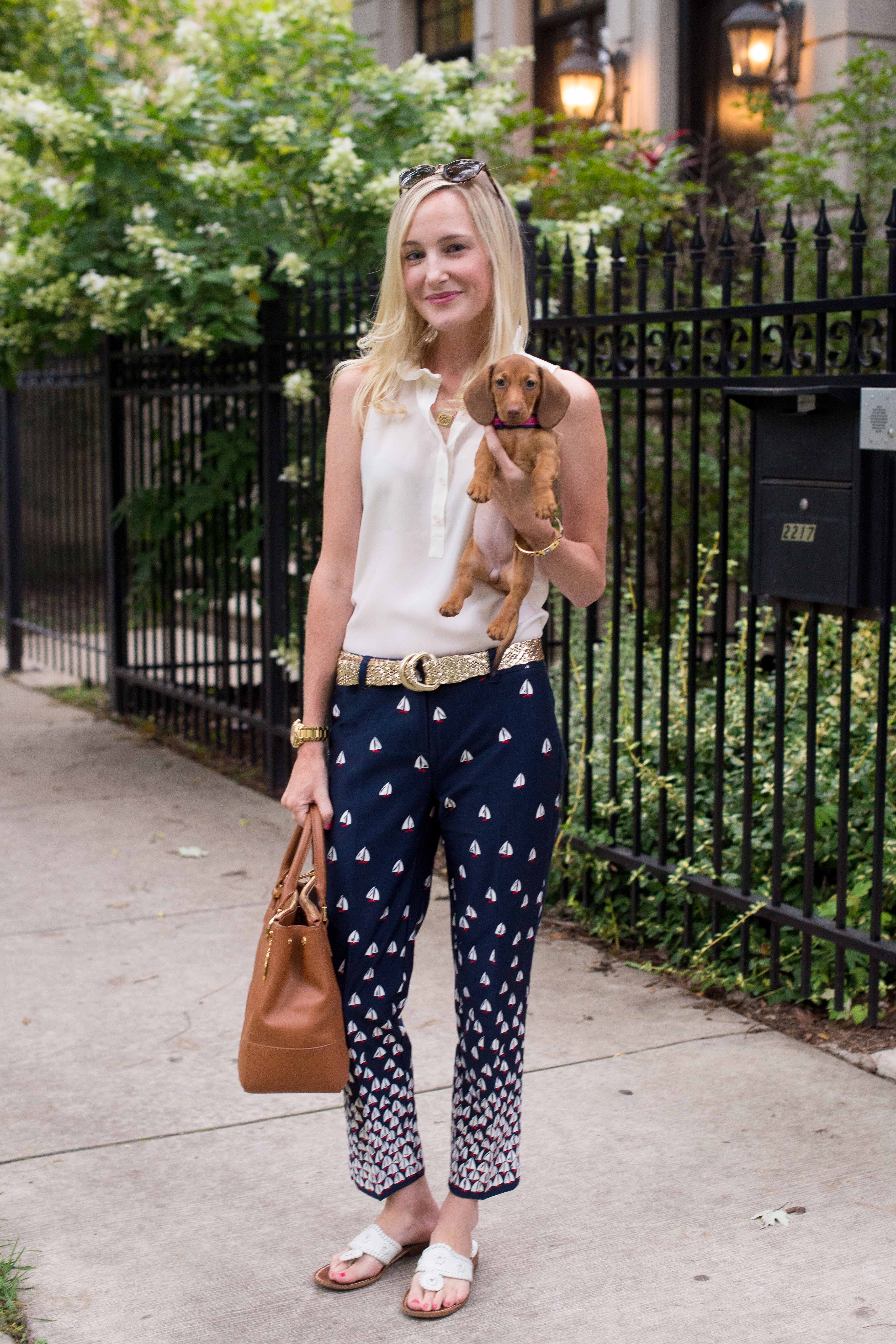 My Favorite Find: Vineyard Vines Sailboat Ankle Pants c/o TJMaxx ($39.99)
While I live for summer, I'm not sure I could go without the seasons. (Except for winter. Die, winter, die.) Somehow, they encourage me to appreciate the little things in life. They provide change when change is needed, and help me feel rejuvenated. That said, the transition from summer into fall is one of my favorite times of the year. Besides the refreshed outlook I adopt during it (and the abundance of pumpkin-flavored drinks that hit coffee shops), I love the mild, crisp weather, and the ability to shake up my daily outfits and integrate transitional and fall pieces into them.
Recently, TJMaxx invited me to shop its brand new Canal Street store in Chicago to showcase how my wardrobe is shaping up for the season–and I couldn't get over how many steals I found on summer, fall and transitional pieces from my favorite brands.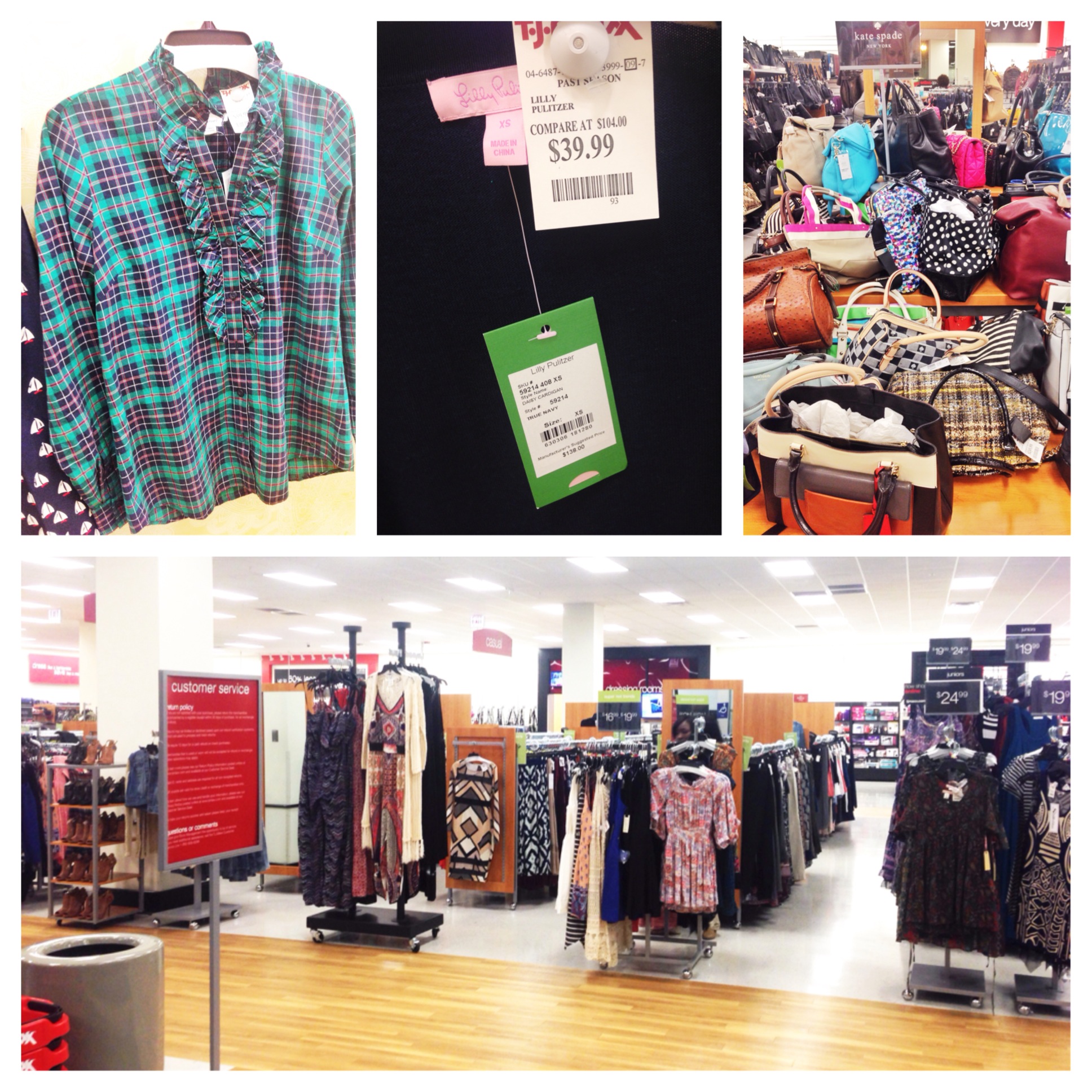 My favorite TJMaxx find was the Vineyard Vines Ankle Pants I'm featuring in this post. I remember desperately wanting them after seeing the dress version on Sarah Vickers, but never ended up pulling the trigger. I seriously squealed when I found them at TJMaxx for $39.99! What a rush, haha. They're going to be perfect for this weekend, as temperatures are starting to drop at night. Besides the pants, I also scored a gorgeous Lilly Pulitzer navy cardigan, a pair of Jack Rogers brown leather boots, and a toy for Noodle, all for under $250! By the way, I also found the Holly Plaid Ruffle Shirt we all loved so much last year, and there was a huge selection of Kate Spade bags. Sigh. One thing's for sure: I will be returning. ;)
Luckily for me, shopping at TJMaxx in the Chicago area is getting even more convenient. Next Thursday, September 4th, the retailer is opening another location at 600 North Michigan Avenue. I'm so excited, as Michigan Avenue has quickly become one of my favorite places to shop in Chicago! Other brand new nearby store locations include New Lenox (open), Romeoville (opening October 16th) and Northbrook (opening October 23rd). Not from the Chicago area? Find your nearest TJMaxx store here, and take a look at the list of new stores' grand openings. You can also shop online here!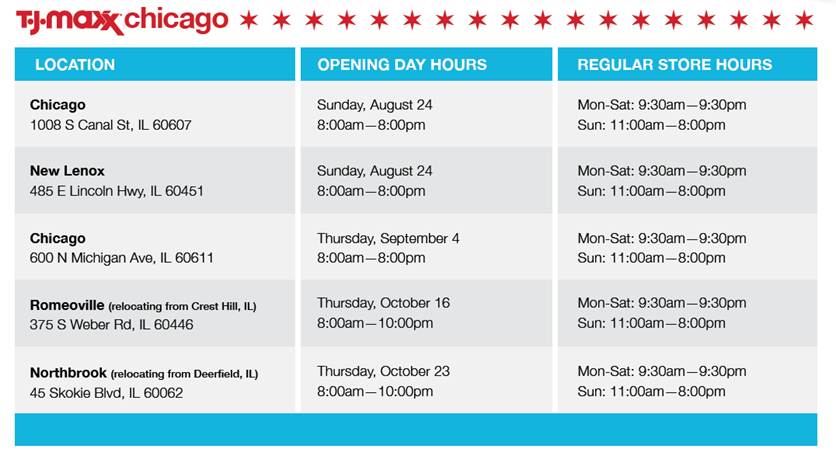 And now for the really fun part. Enter the giveway below for a chance to win a $100 TJMaxx gift card as well as the opportunity to gain early entry into one of the new Chicago grand openings. Happy shopping, and good luck!