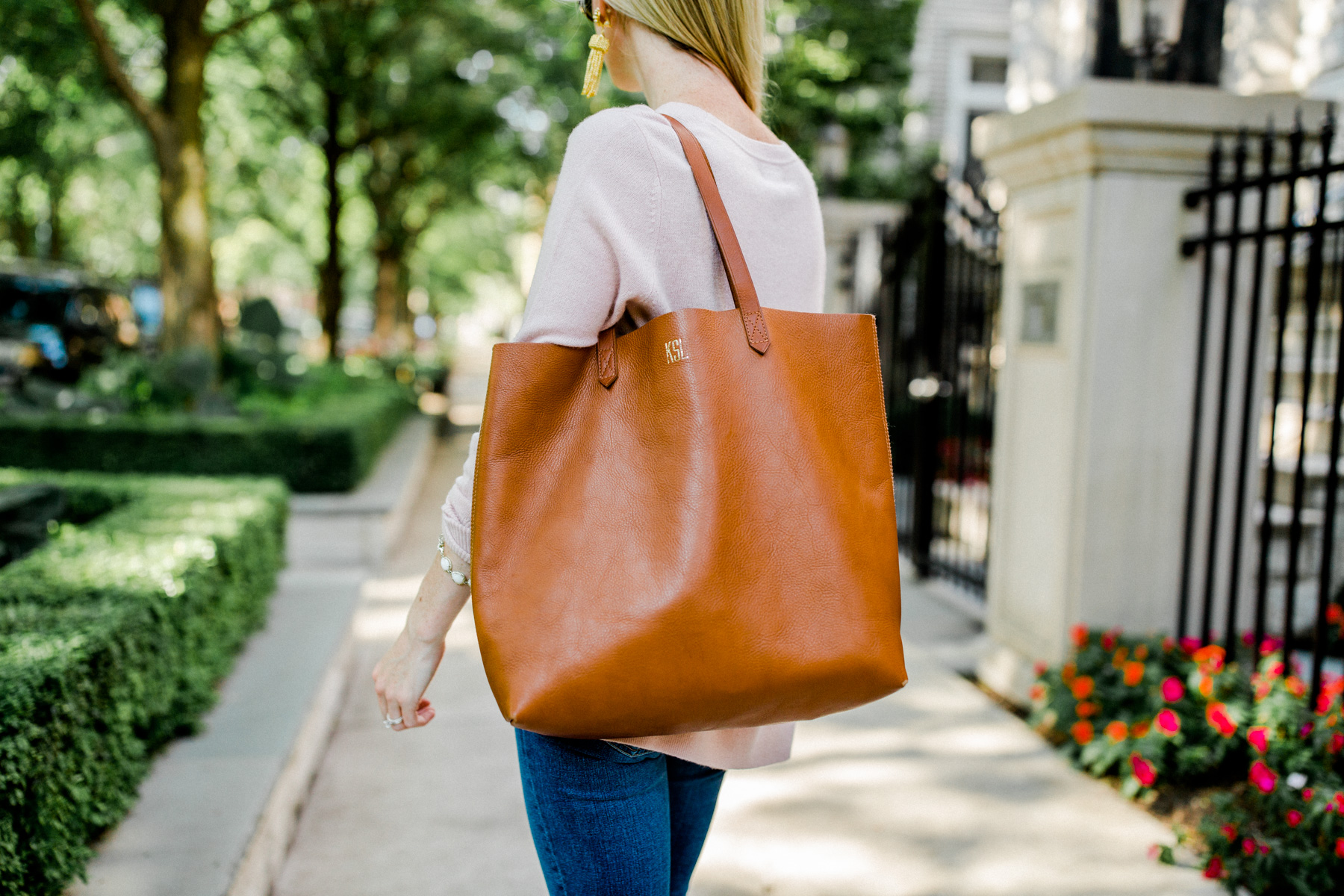 Ah, Shopbop. It's awesome for a few reasons: 1. The retailer carries a ton of classic and preppy brands; 2. You can use your Amazon Prime account to get free two-day shipping; and 3. There are crazy sales that happen every once in a while. (And products that rarely go on sale–if ever–are included!)
Today's Shopbop sale is one of my absolute favorites of the year because it occurs right as fall is beginning. Of course, we have another 90-degree day ahead of us here in Chicago, but no matter. ;) Cooler days are right around the corner, and there's no better time to prepare! Today through Friday, September 29th, you can use code "EOTS17" to take 20 percent off orders under $500, and 25 percent off orders of $500 or more.
Here's the thing, though. Shopbop has a lot of inventory, and wading through it all can be very time-consuming! So I've rounded up my favorites to make things a bit easier. :)
What you shouldn't miss of this Shopbop sale:
I'm obsessed with the Lowland, Thighland and Tieland boots. I know. They're crazy expensive, and I'll be upfront: I acquired my navy pair through a blog project a couple of years ago. But they're all that and a bag of chips, guys. (Sorry. I'm really tired.) I've tried on dozens of over-the-knee boots, and these fit the best. They don't fall down, and they're super comfy. I love them so much that I bit the bullet and recently ordered this pair in Walnut for some added versatility.  Anyway, you can nab Stuart Weitzman boots for 25 percent off (unheard of!) with code "EOTS17" right now. (Confession: considering the Tielands for day-to-night looks.) They run TTS, btw.
Huge fan of AG legging jeans. I wear mine on the reg during the fall since they're soft and stretchy yet don't lose their shape throughout the day. Yes, they're an investment, but they're heavily discounted during the sale and they'll last forever. :) Favorites include the Legging Ankle Jean in 18 Year, the Raw Hem Legging Ankle Jean in 7 Year Break, and the Legging Jean in 18 Year Heartbreaker.
I buy a couple of BB Dakota sweaters every fall because of how soft and flattering they are. Ones not to miss this year: the Sheryl Cardigan, the Tegan Off-the-Shoulder sweater, the Denny dress (technically not a sweater, haha, but SO CUTE!), the Bartlett sweater, and the Tierney Marled sweater. Just be prepared for a ton of compliments. ;)
Ferragamo flats and block heels are iconic. They're also unbelievably comfortable. I can wear 'em for hours even while chasing Emma around. I wear my Ferragamos to events during which I know I'll be on my feet for a long time. They've never let me down! They run TTS, btw.
Goodness gracious. So many great pairs of Sam Edelmans are included in the sale! These Gucci lookalikes are fantastic, as are the Chanel lookalikes. And you guys know how much I love my Susie sandals. Oh! And the leopard loafers. Swoon. If you haven't tried Sam Edelman yet, the brand is known for its comfort. :)
I think the best find here is the Miller sandal. But then again, the Minnie travel flats are fabulous, too. For the Millers, I'd recommend going up a half or full size. They run small!
I have my eye on this camel coat, this light pink bow-adorned sweater dress, and this light gray blazer.
Here are some other faves from the Shopbop sale: