Serena & Lily has been my absolute favorite home brand for years. All of their furniture and home decor are thoughtfully designed and well-made. The subdued coastal vibe somehow works everywhere, even in our 19th century Chicago home, and it easily elevates any space while still feeling relaxing and lived in. We absolutely adore all of the pieces in our home from Serena & Lily like our bed frame, jute rug, the chests in the girls' bedrooms, and so much more. It perfectly complements the traditional style of our house but infuses a bit of happiness, too. I can't speak more highly of the products in terms of quality. It's truly off the charts, and we know that everything we have from the company will be in our home for the long haul.
The Serena & Lily Memorial Day Sale is a wonderful time to save big on small or large home purchases you've been considering. Serena & Lily is offering 20% off everything (including sale!) with the code SPLASH through 5/31. You can shop my favorites by room / category below.
Primary Bedroom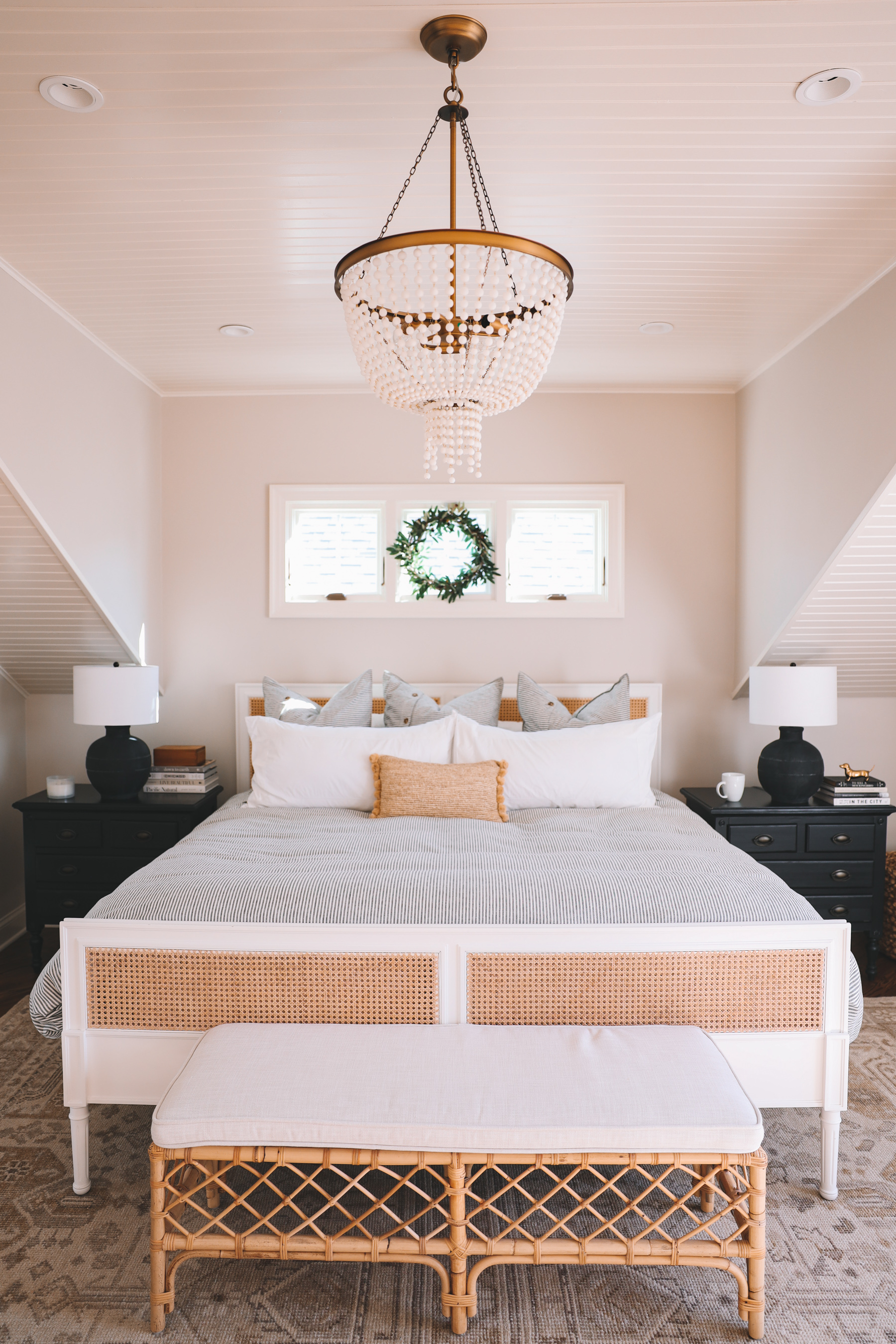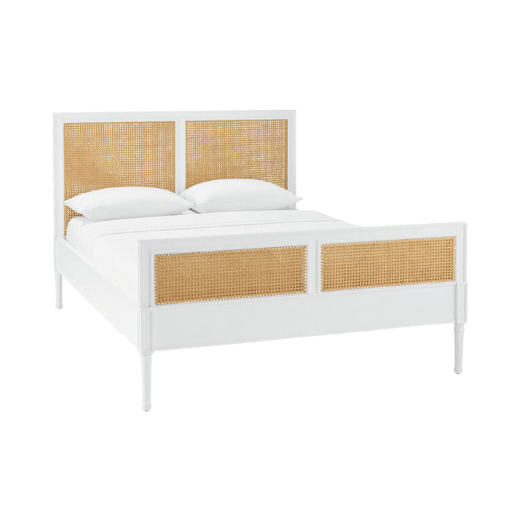 This was my first big purchase when we bought our house, and I have zero regrets. Yes, it's an investment. But it's stunningly beautiful and has such a classic design that I know we'll have it forever. We have it in white, but I think the neutral is gorgeous, too! It's seriously perfect. We have the king size and let me tell you: once you go king, you never go back!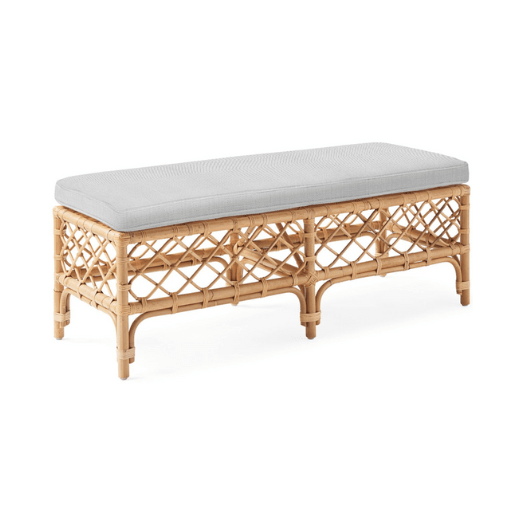 We were looking for the perfect end-of-the-bed bench for the longest time, and as soon as we came across this one I knew right away that I'd found it. While we went with a neutral cushion, the cushion is super customizable in different colors and patterns!

Dining Room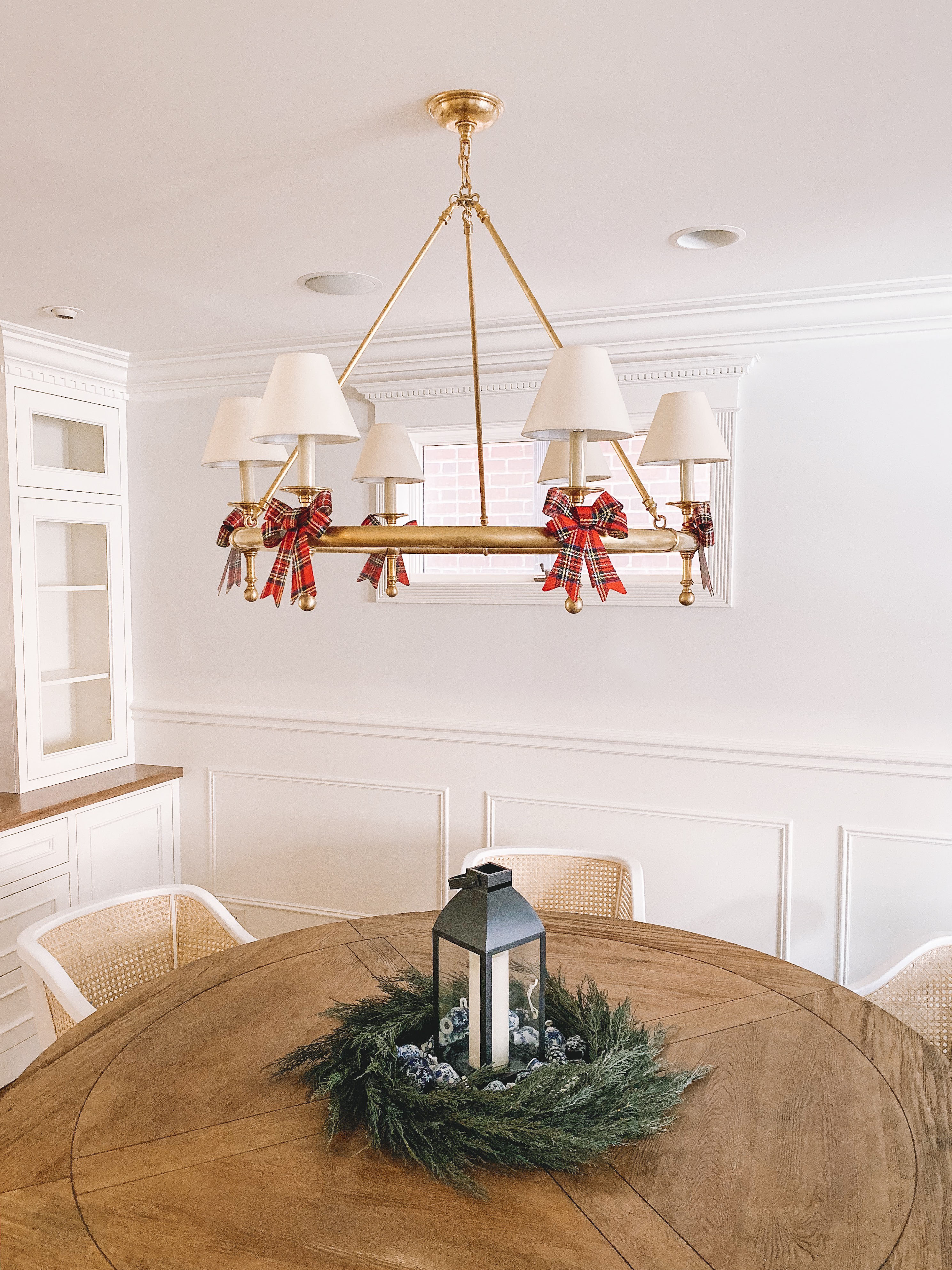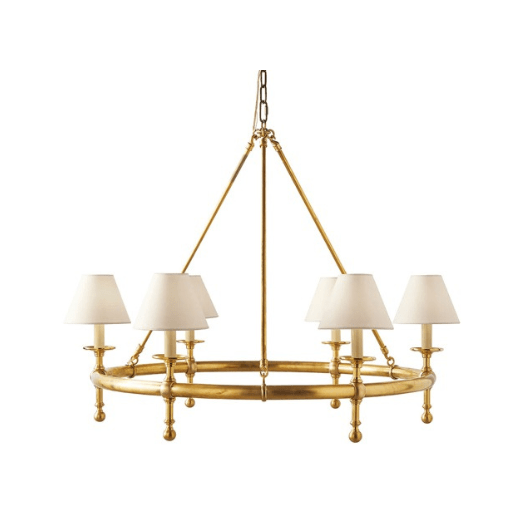 I knew that this would be our dining room chandelier even before we found the house, haha. But isn't it perfect? I love that it can be decorated so easily for holidays, too. For Christmas, I attached tartan bows to each light! It's a timeless piece but one that you can change up, too. And I love that!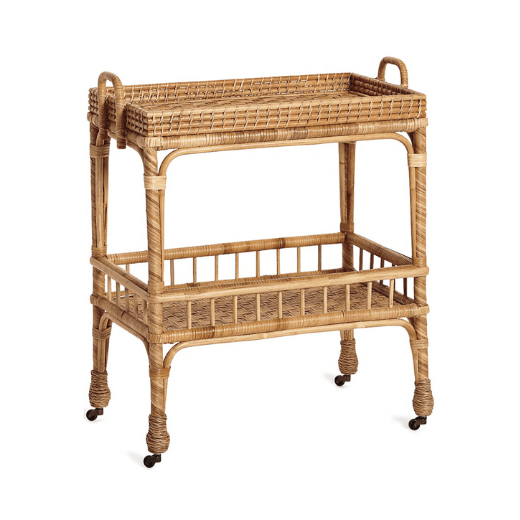 I have it in our dining room, right at the foot of the staircase. Nearly every time we have friends over, whether for drinks or dessert, we usually roll it over to the kitchen for that (so nice that it has wheels!) But when we're not entertaining, we use it as decor. Here are all of my tips on Styling a Bar Cart.

Benches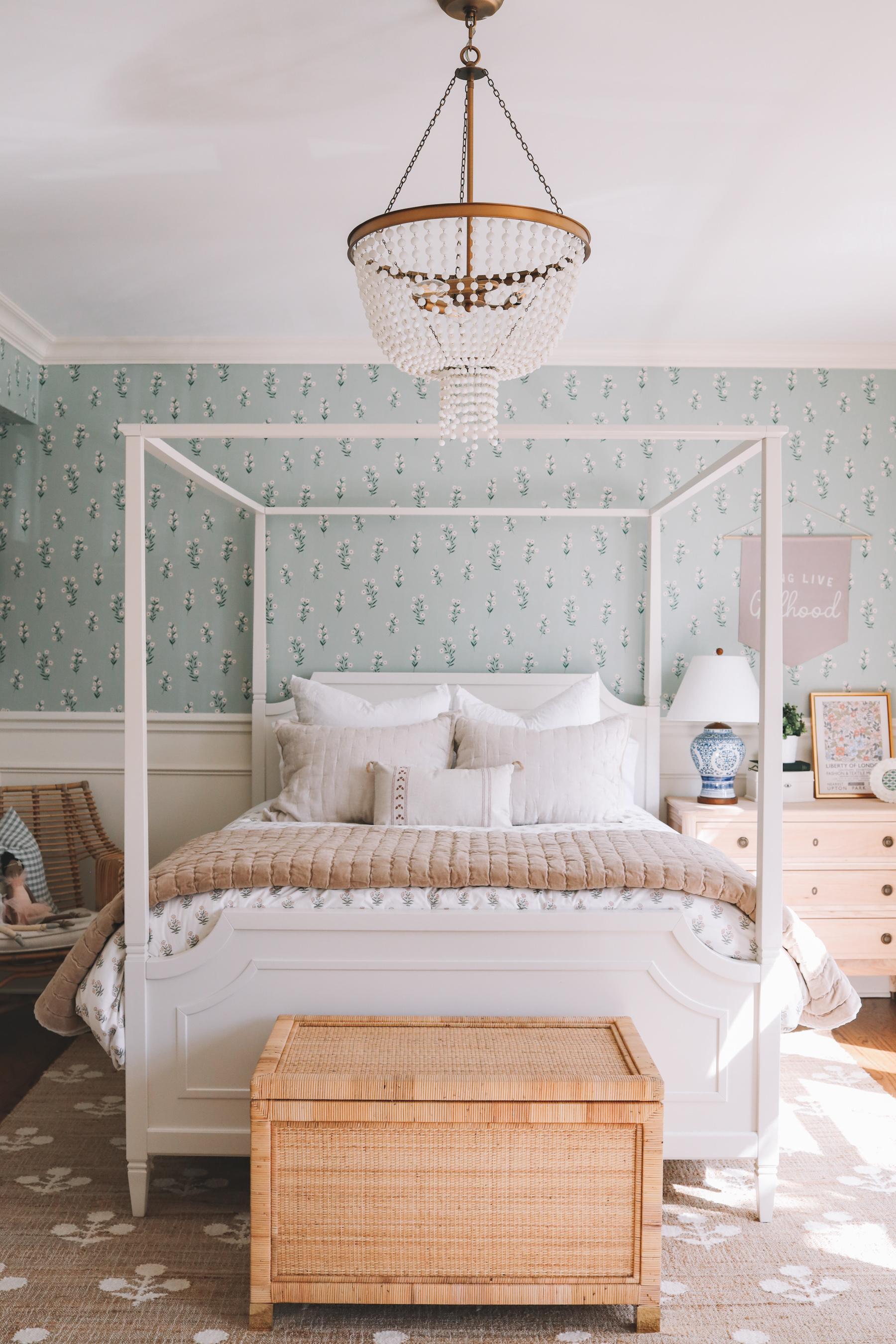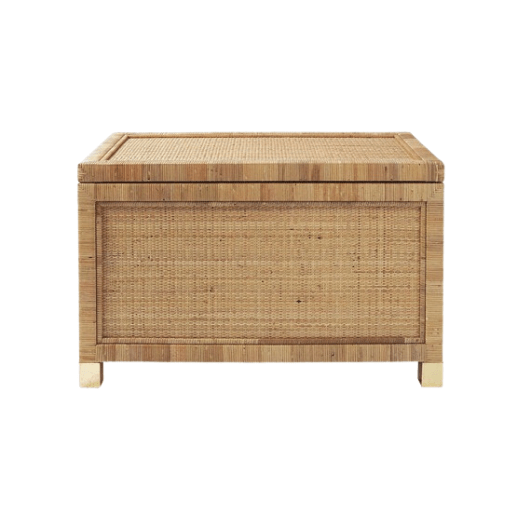 We have one of these in both girls' rooms. They're fantastic! They really go with the style of the spaces, and they hold SO much. They're great for storing toys, bedding, towels, you name it.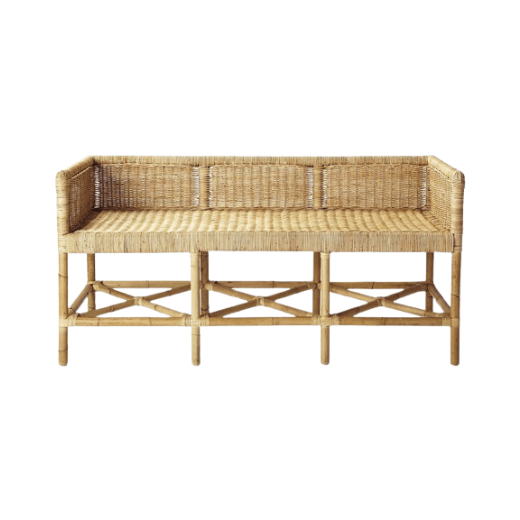 When we got this bench the original plan was to have it at the end of our bed but I loved it so much that I put it in the dining room and eventually moved it to our entryway hallway. We were eyeing it for a while before making the purchase, and I think it's safe to say that it was well worth the investment.

Indoor & Outdoor Rugs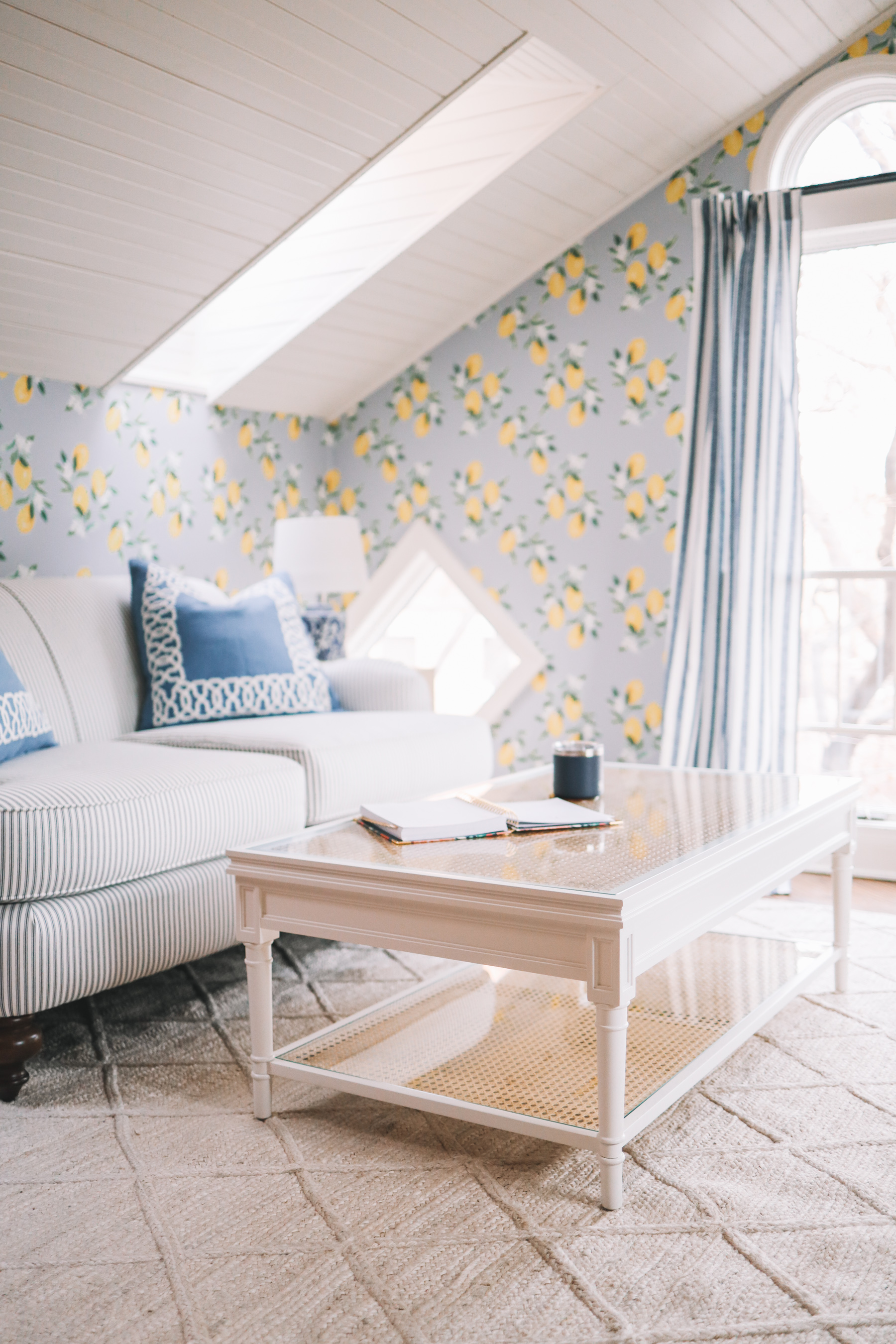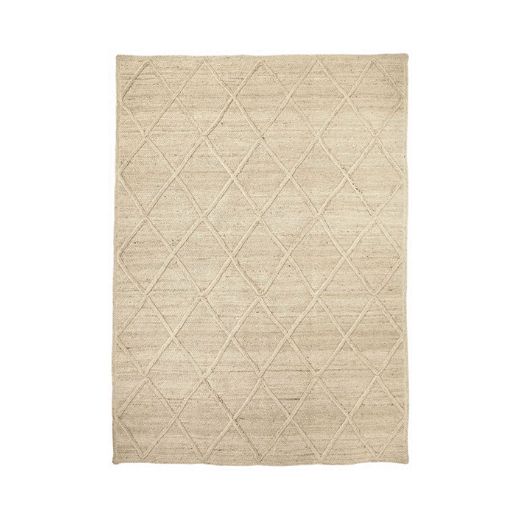 This diamond jute rug is the best rug! I've had it in my office for years now and it's help up so well and doesn't shed! It's an investment but 100-percent worth it. I've spilled a glass of white wine on it before and you'd never know.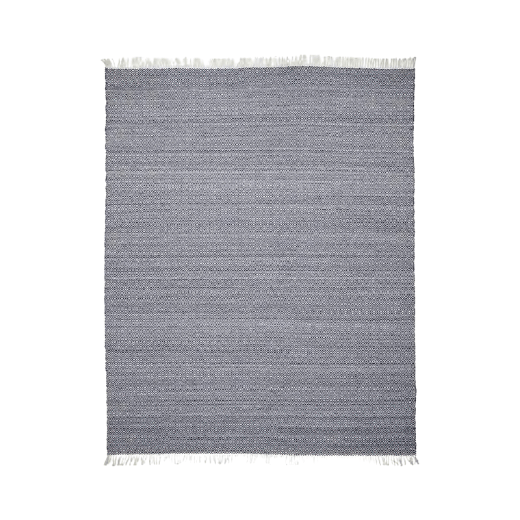 We've had this thing all OVER our house! It's an amazingly soft and versatile indoor/outdoor rug, which means that it's perfect for high-traffic areas or kids' rooms. Makes the space cozy yet functional!

Living Room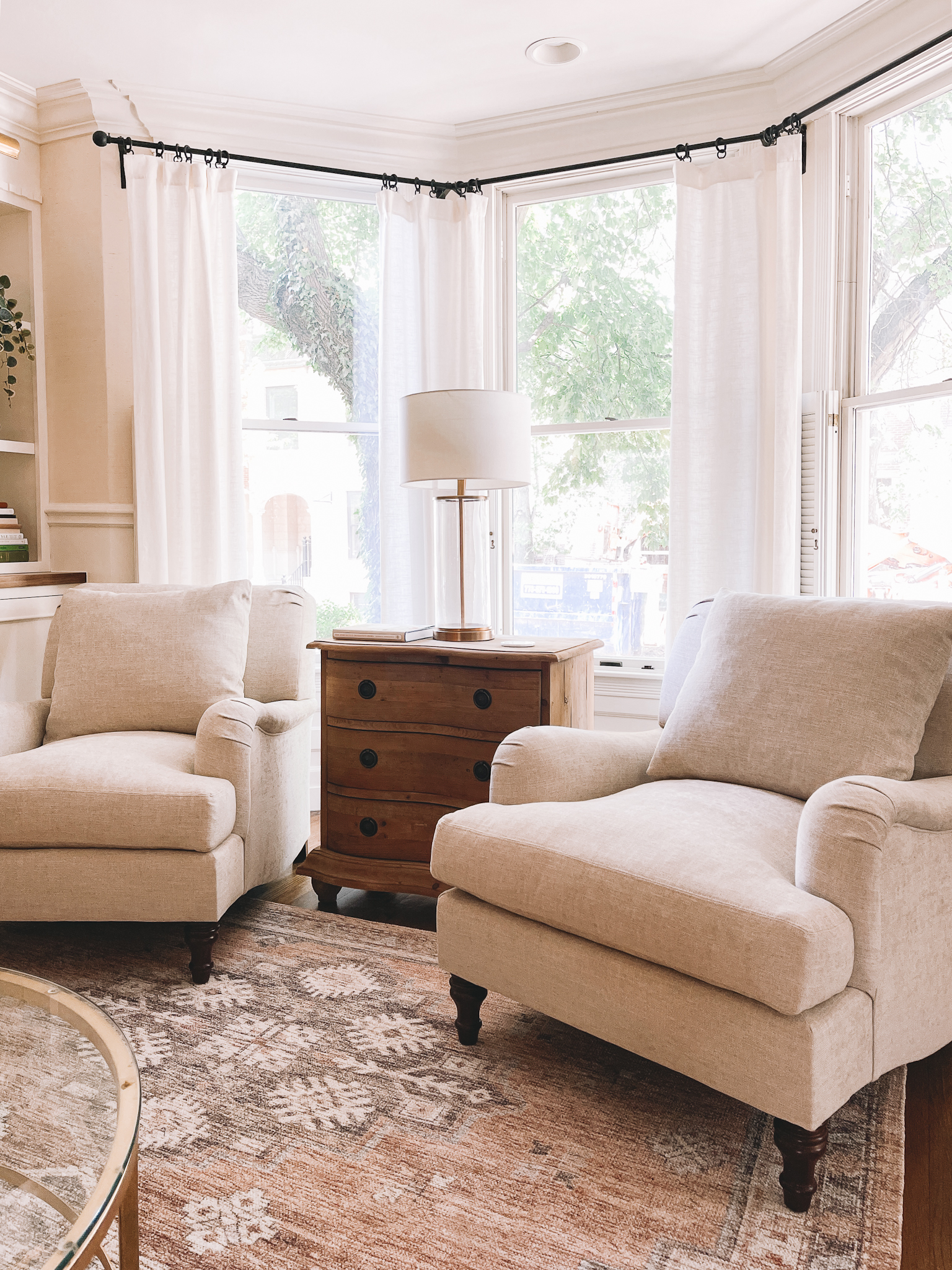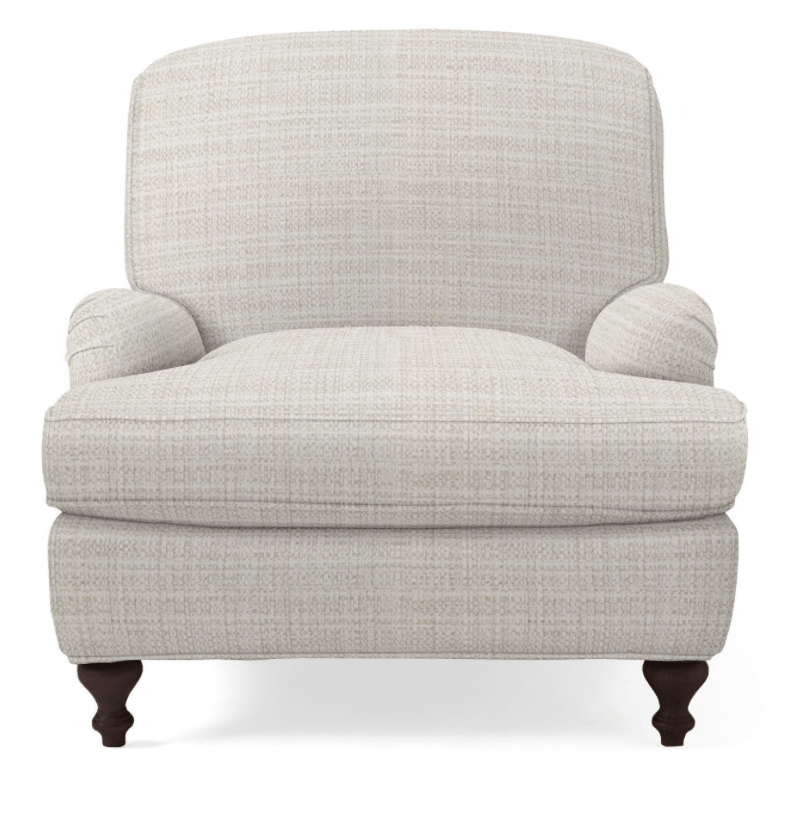 We have almost identical arm chairs in our living room and love the style. It's such a timeless piece that works with everything. These are similar ones that are 20% off during the Serena & Lily Memorial Day Sale.