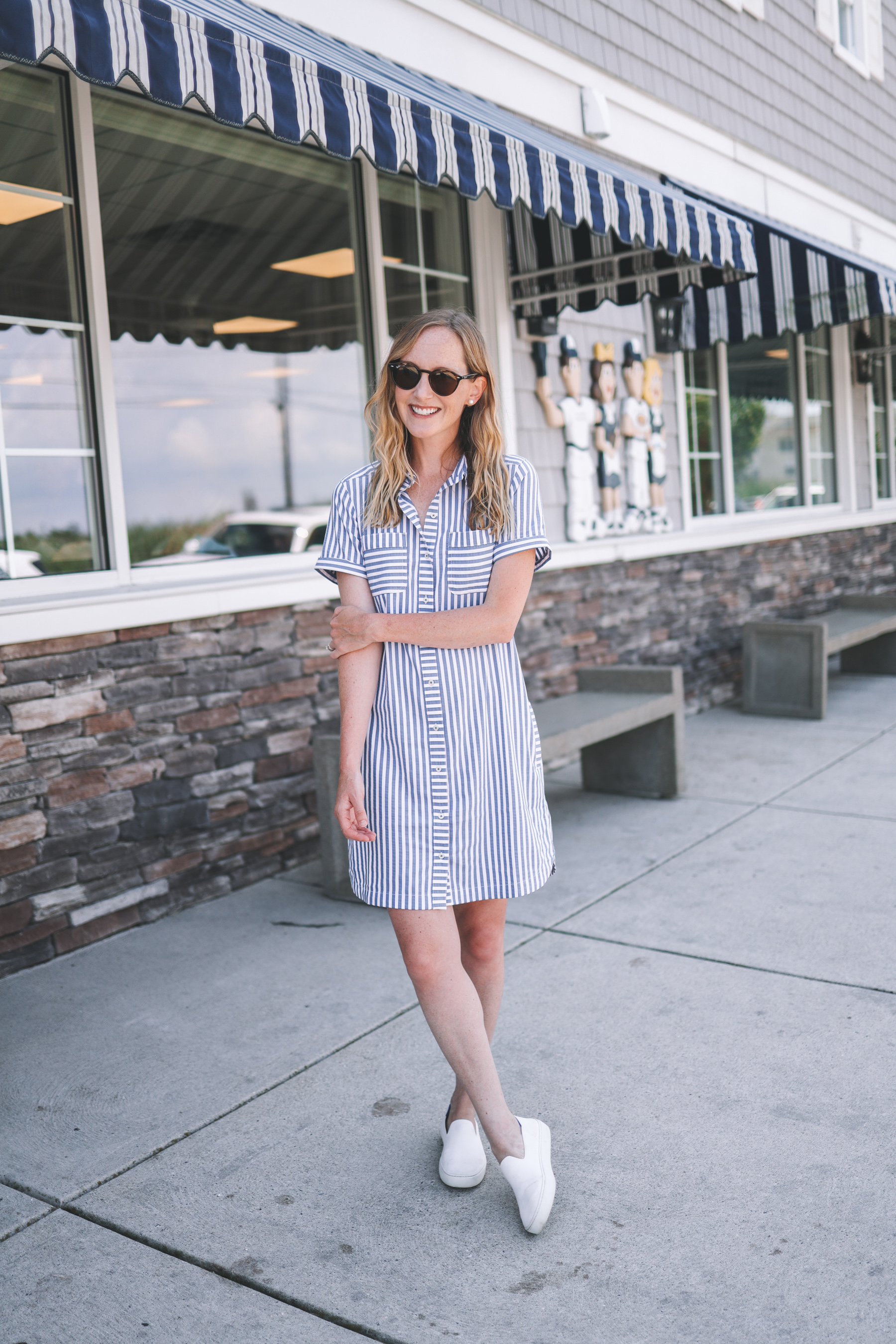 Shirt Dress c/o / Rothy's Washable Sneakers / Jack Rogers Sandals / Ray-Ban Sunglasses
As I'm sure you've noticed, the theme of Ocean City was Easy. I want to write a longer, more comprehensive post about why I love the Jersey Shore so much, but a big part of it has to do with how low-key and unassuming it is. I rarely do my hair (as evidenced by these photos 😂), makeup is at a bare minimum, I rotate between two or three pairs of sandals and sneakers, and I opt for no-fuss dresses that I don't have to iron, like this seersucker shirt dress. It's such a nice little break, and I love that this down-to-earth mentality allows vacationers to focus mostly on family fun!
Seersucker Shirt Dress
I wore this seersucker shirt dress a bunch of times while on the island. I kept reaching for it because it was a great daytime number but also transitioned well for evening play sessions on the beach with the girls, dinners on the deck, and drinks with my brothers.
My favorite part of the dress–and this might come as a shock 😜–is that when it comes out of the wash, all you really have to do is hang it up to dry. Granted, it was pretty humid in OC when I was there, but no ironing or steaming necessary in my experience. And THAT means that this dress will stay in my closet until it falls apart. ;)
(I've realized, through all my KonMari efforts, that most of the dresses that have stayed with me over the years are the ones that don't require pressing!)
Anyway, this seersucker shirt dress runs true to size and I highly recommend it. It has pockets, too!
Two Vineyard Vines dresses I have my eye on for the fall? This one and this one!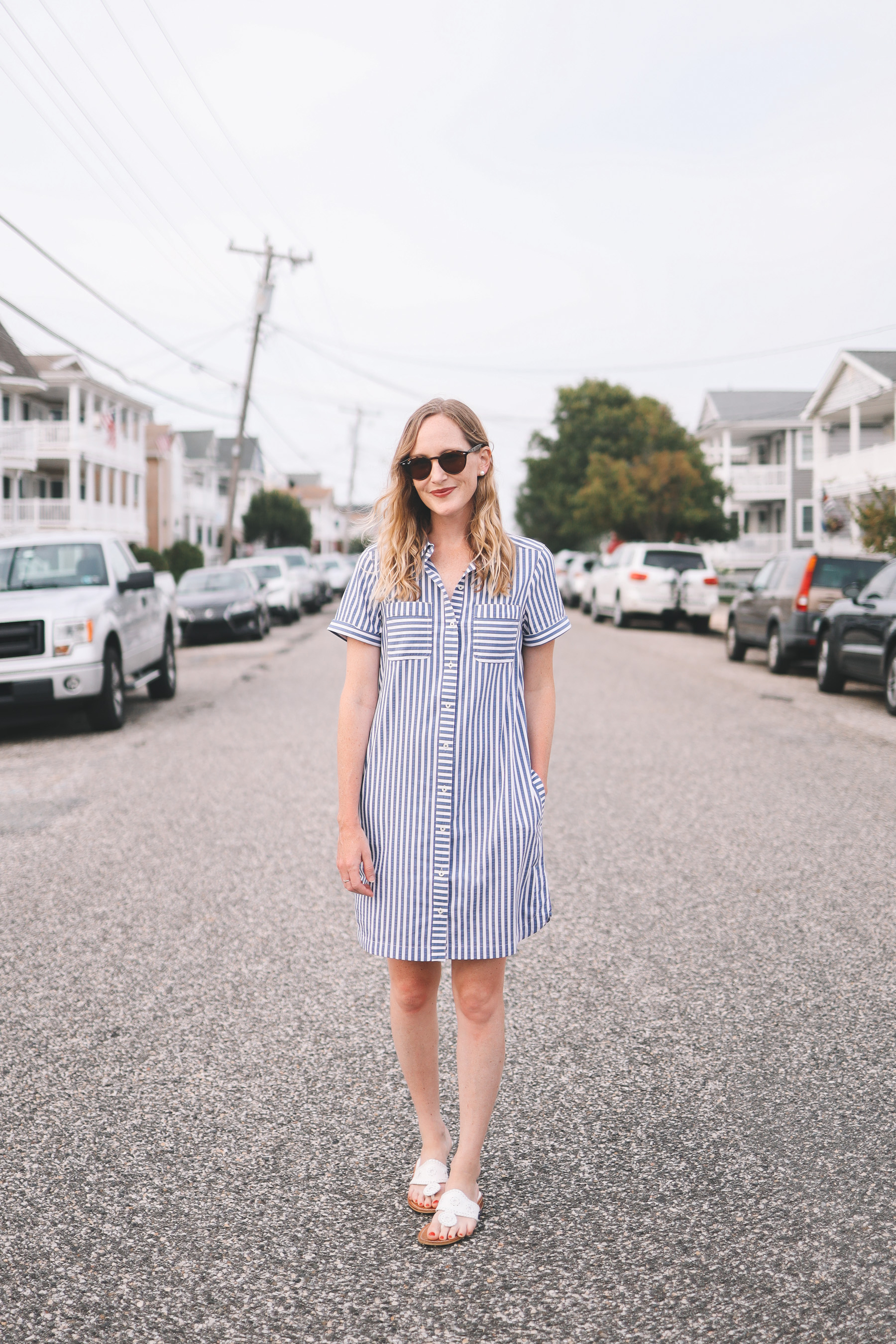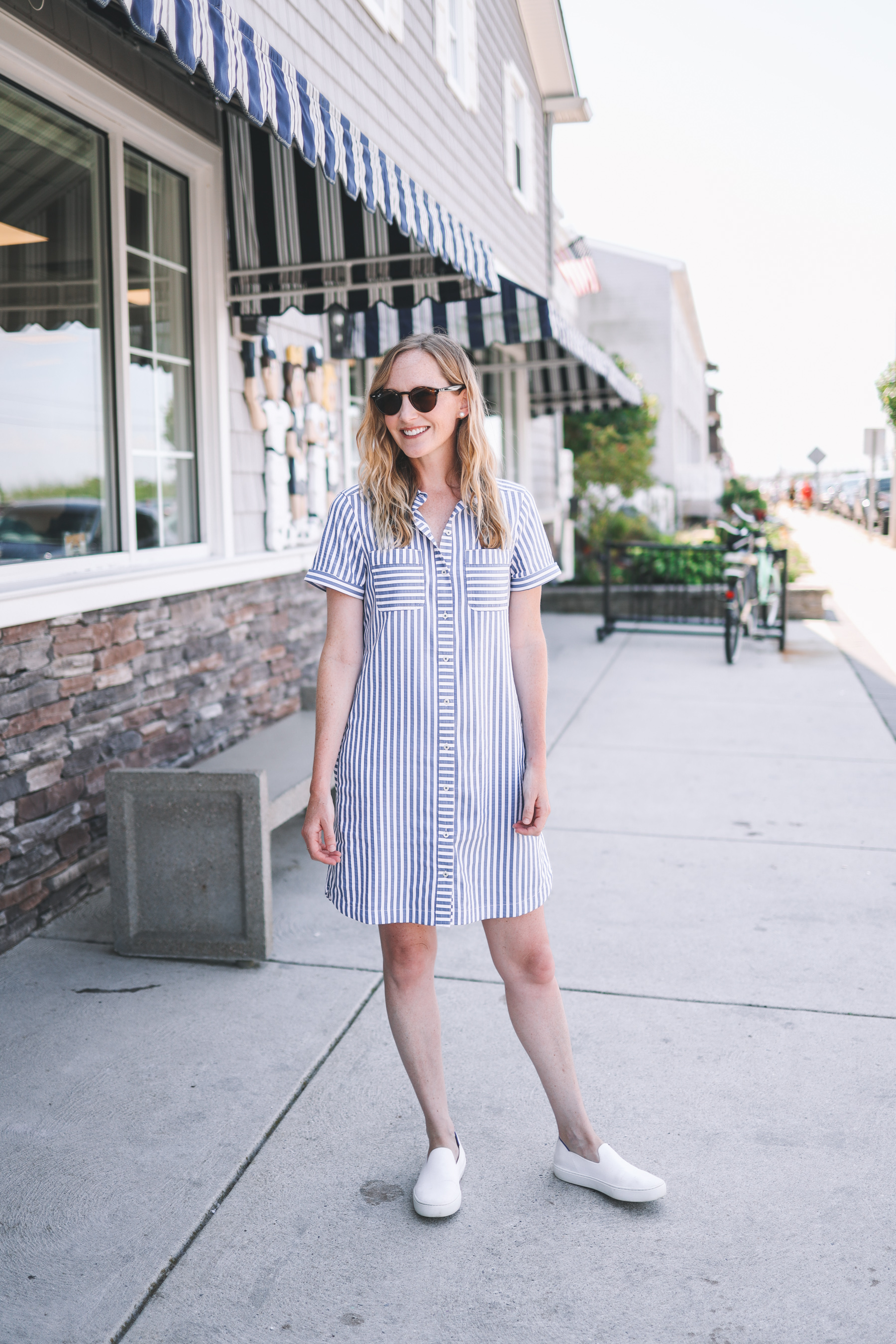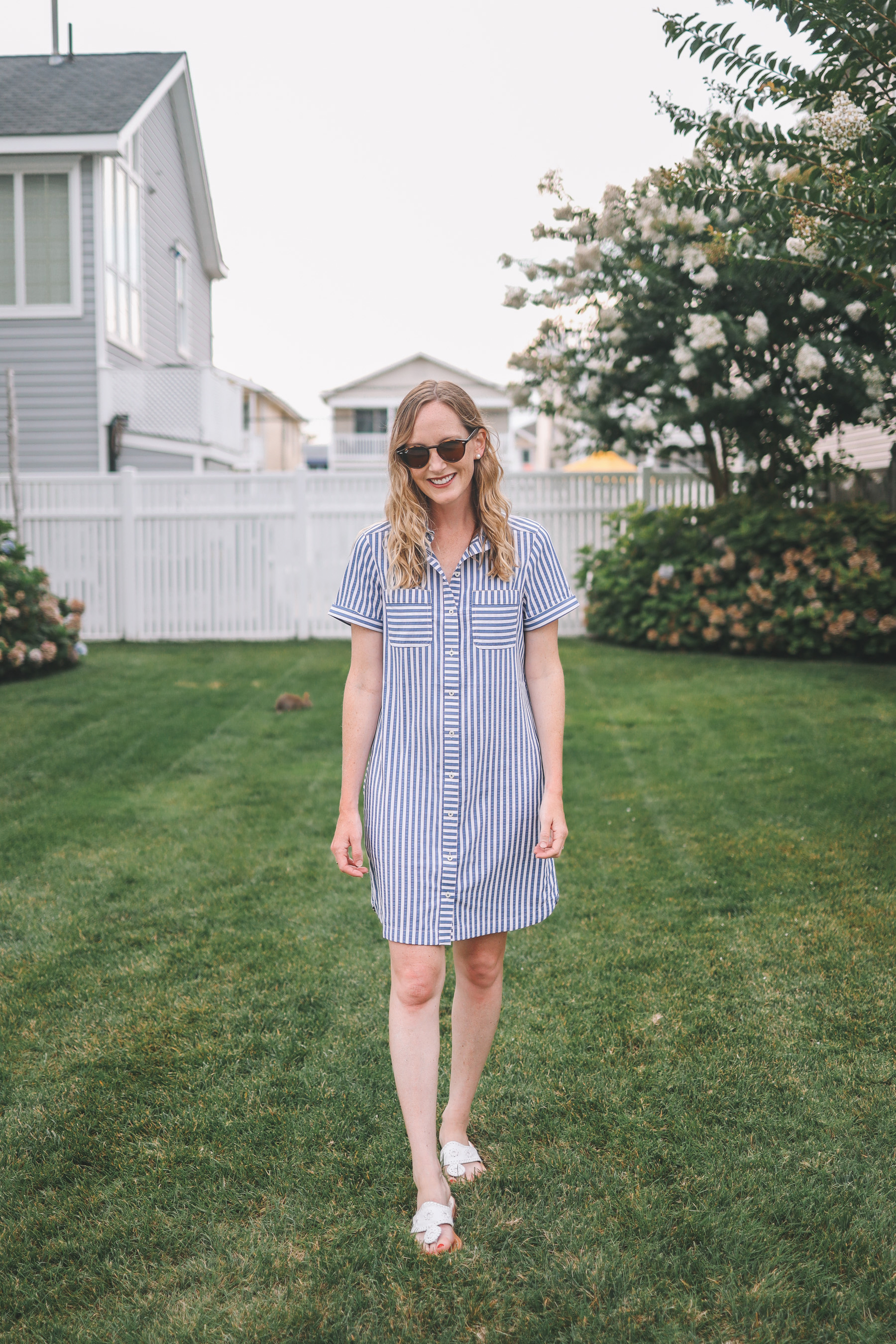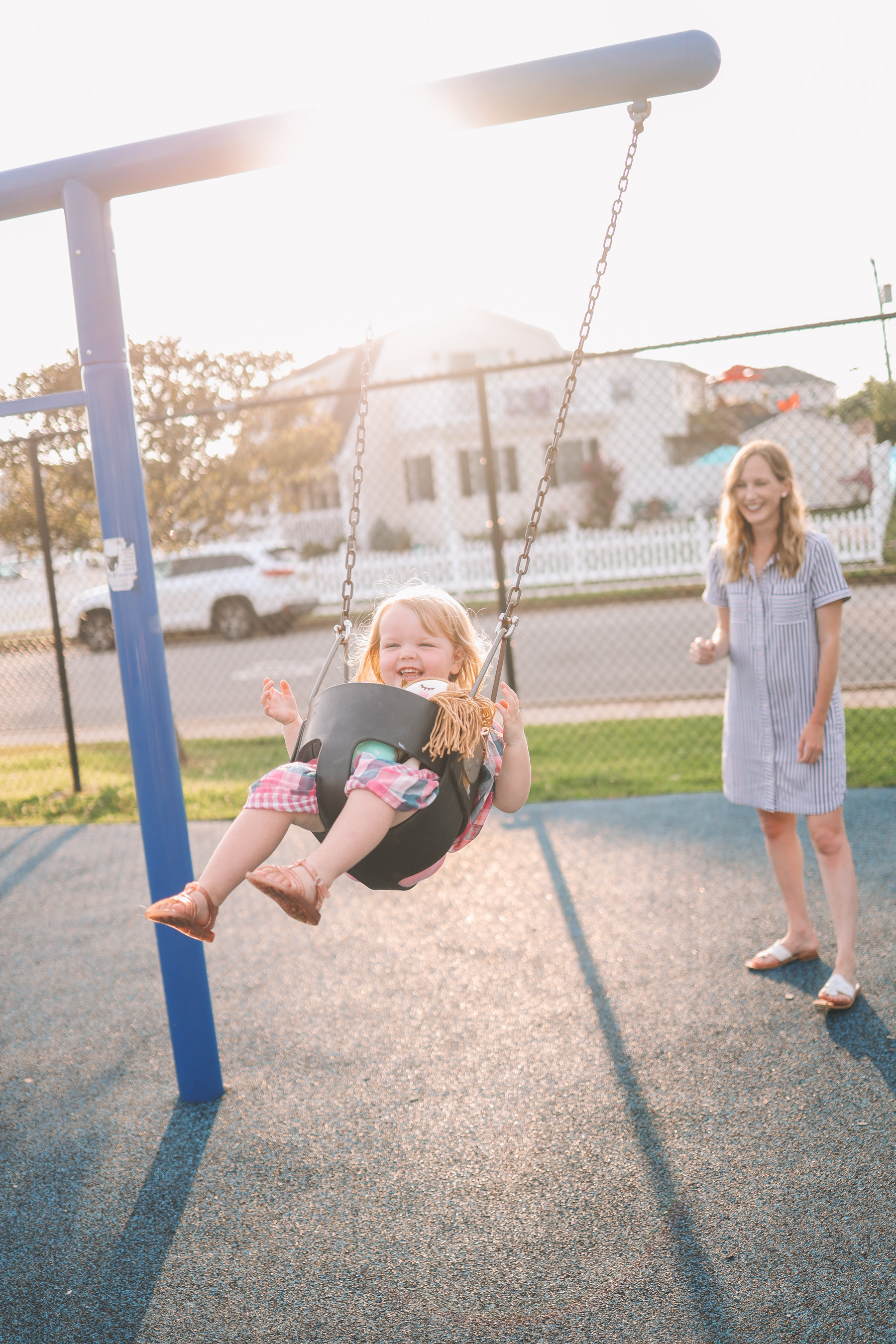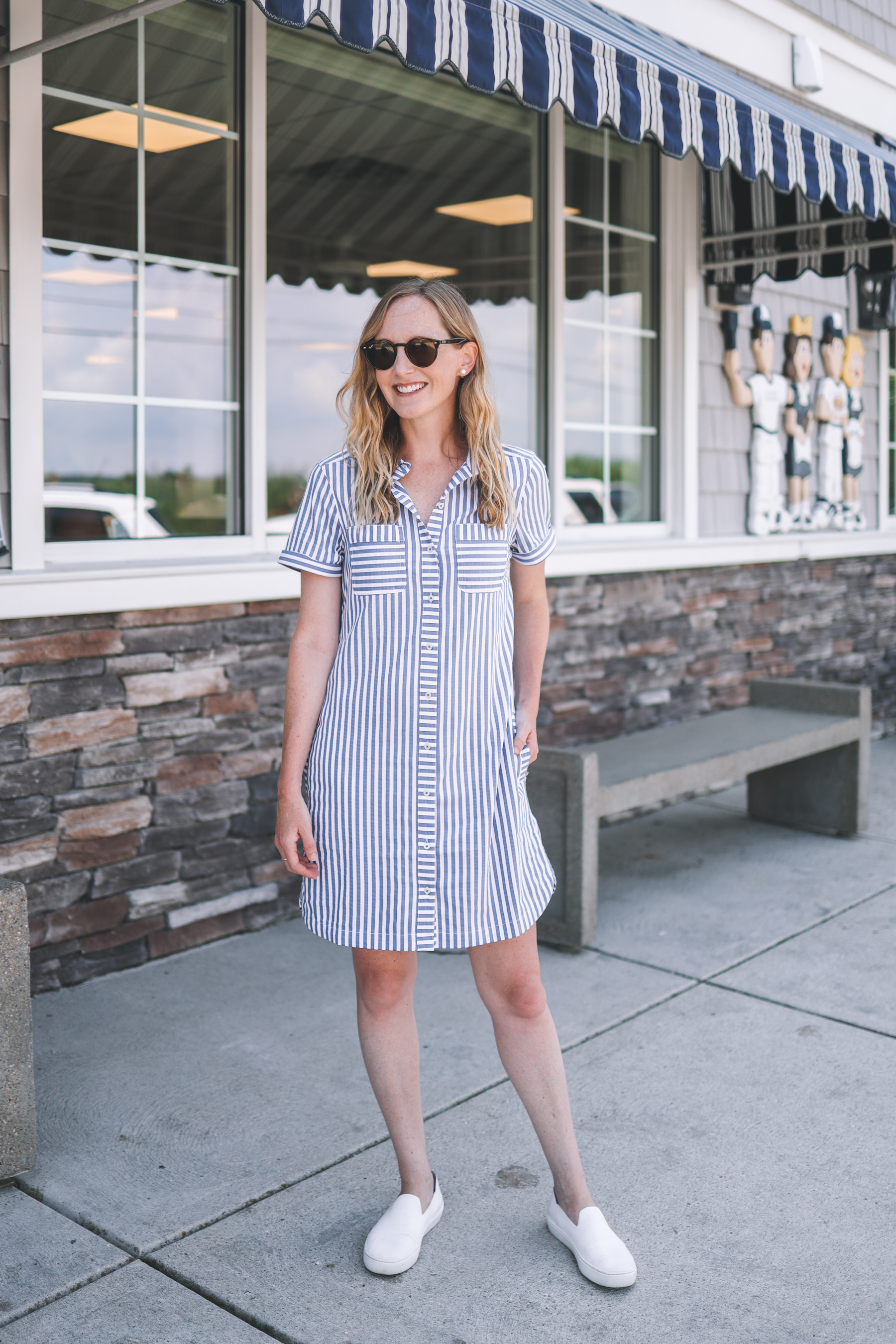 Shop the post:
Shirt Dress c/o / Rothy's Washable Sneakers / Jack Rogers Sandals / Ray-Ban Sunglasses